LWK + Partners has completed the design of Burj Crown, a new luxury residential development in Downtown Dubai by Emaar, featuring a crown at the top of the building.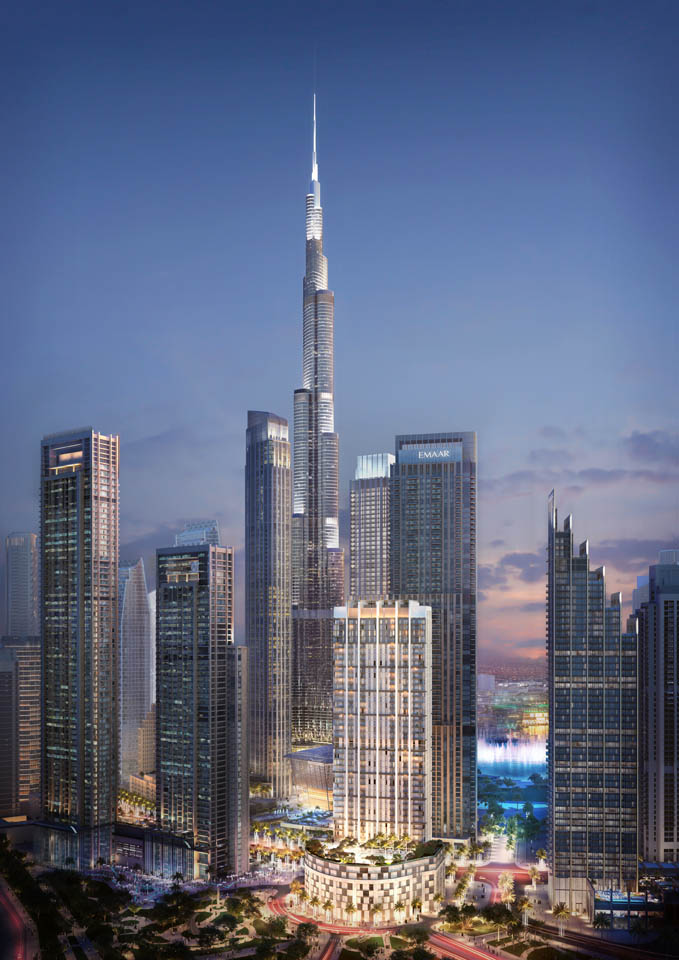 The 44-storey tower has Dubai's iconic landmarks including the world's tallest Burj Khalifa, the largest performing fountains and Dubai Opera as its backdrop.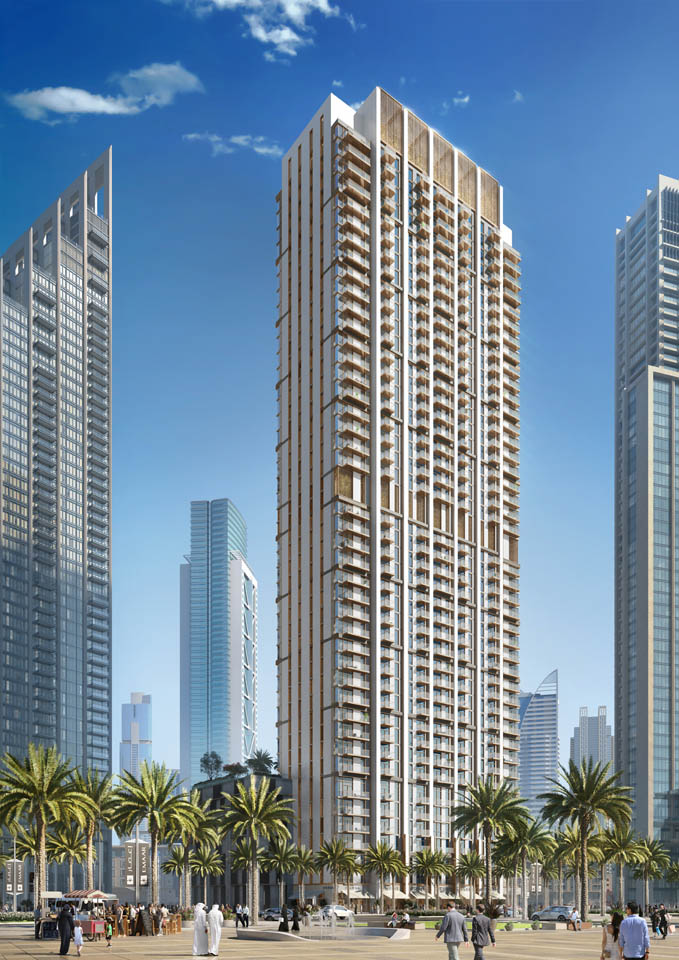 Rising on the vibrant Sheikh Mohammed bin Rashid Boulevard, the residential tower boasts 1, 2 and 3-bedroom apartments. The layouts have been carefully crafted with attention to detail to fulfill the aspirations of dynamic professionals and young families. LWK + Partners was commissioned to design a unique tower with a wealth of amenities, shopping, culture, entertainment and culinary experiences — all at the fingertips of residents.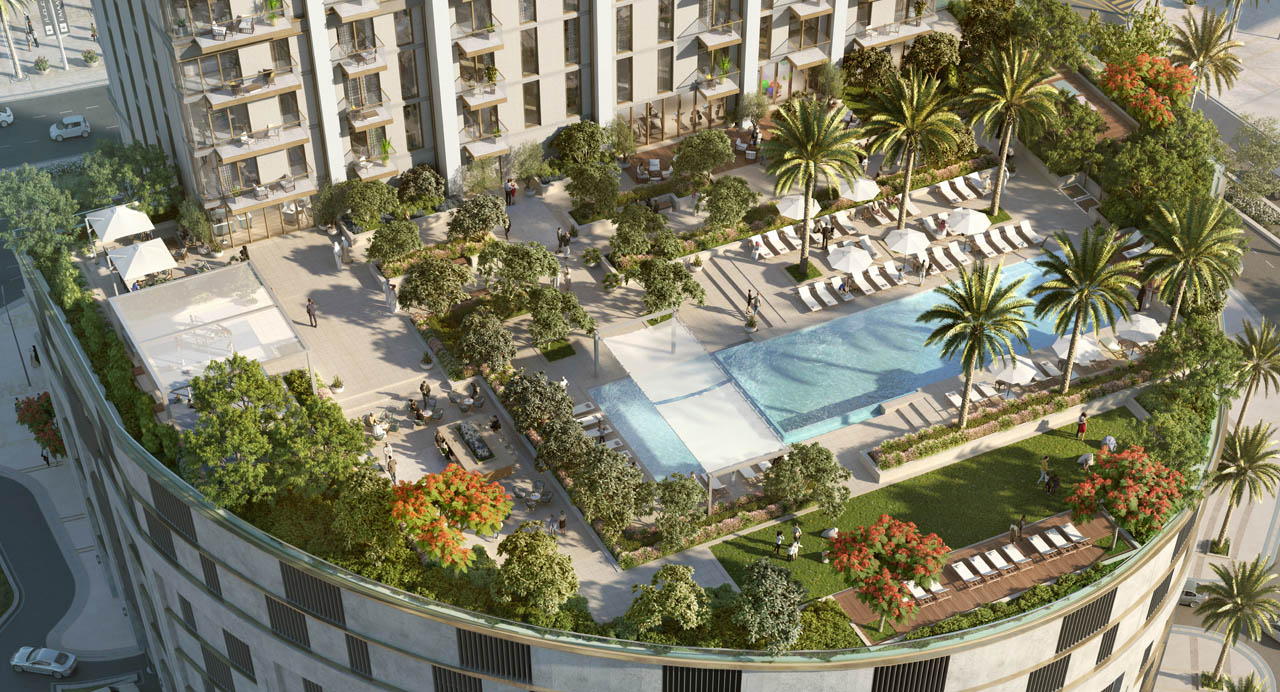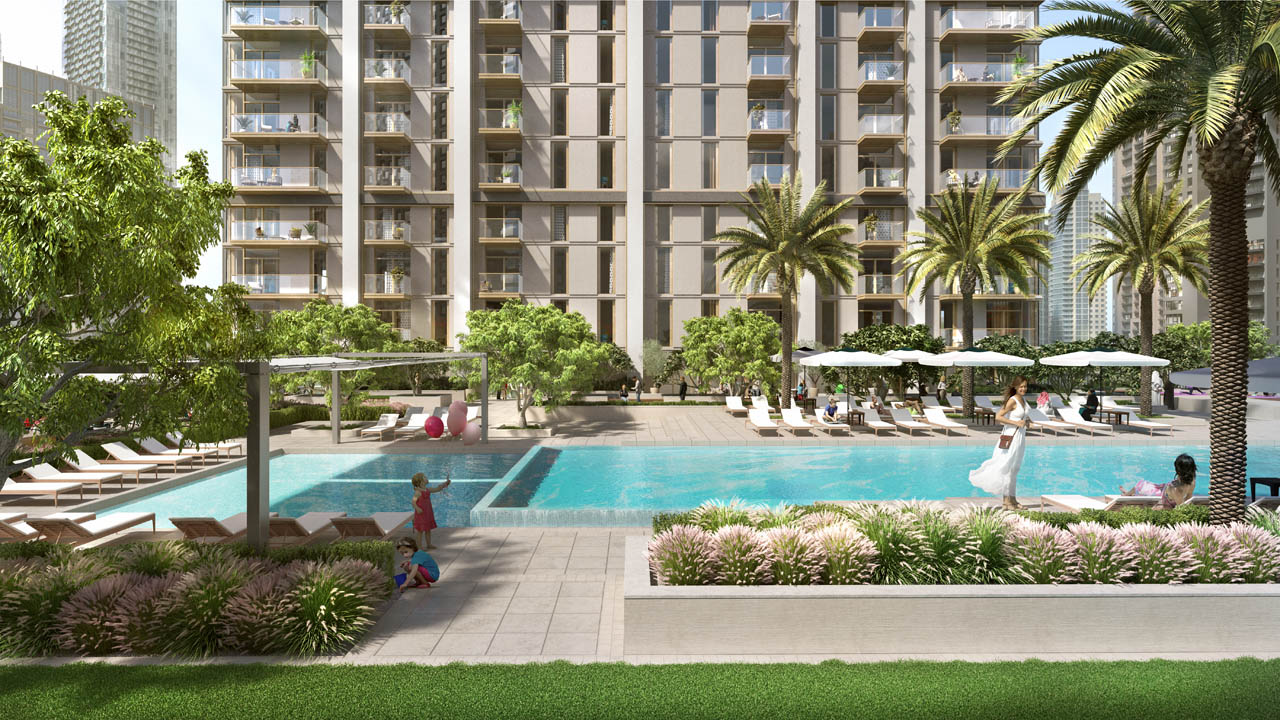 "Urban sophistication with contemporary simplicity has been a primary goal for the design approach of this residential tower" said Kourosh Salehi MENA design director.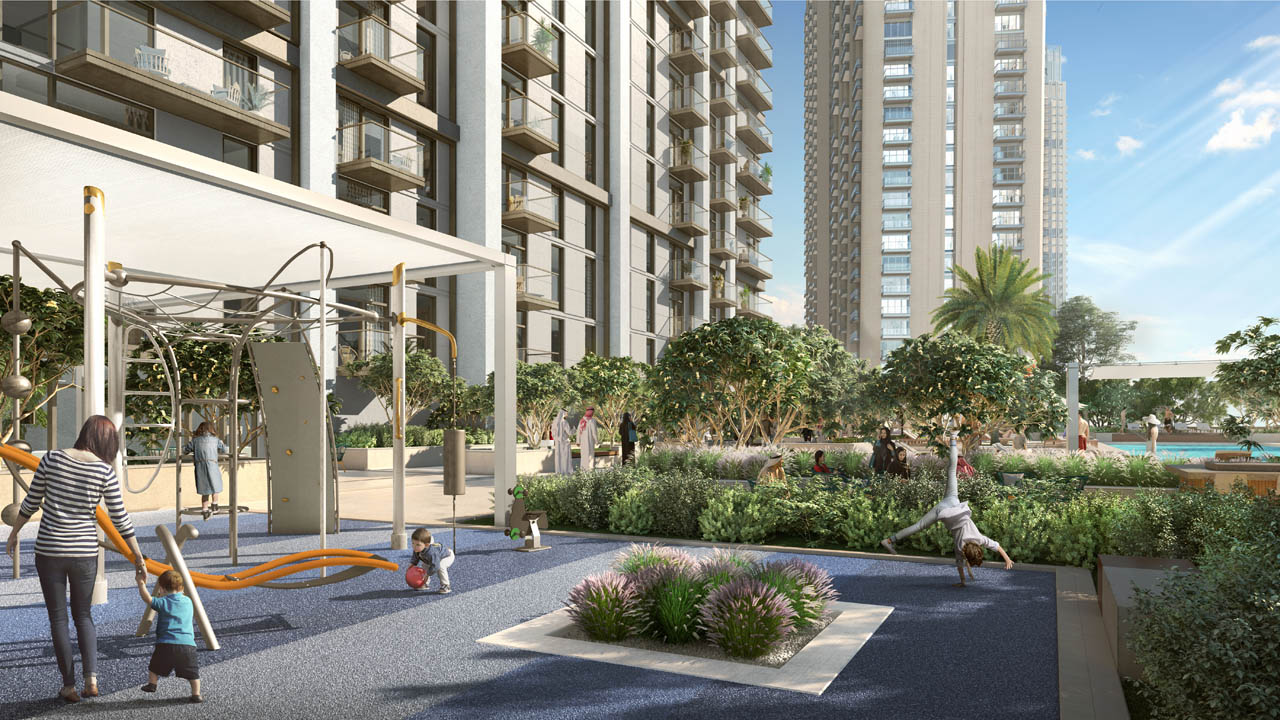 He described the tower as having  "a punched masonry façade with monochrome panels articulated by cantilevered balconies, with metal edge detailing to provide robust and ageless elegance."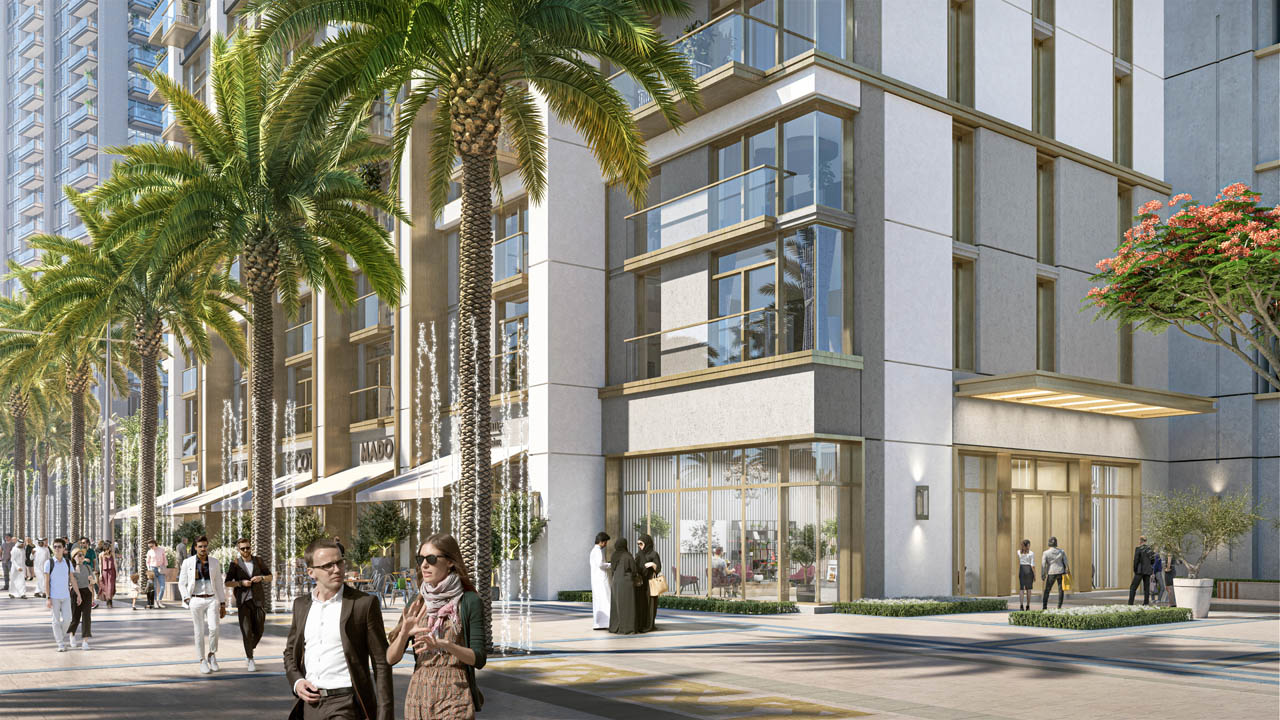 At the street level, the commercial units and the entrance lobby have been detailed with additional care through their use of crafted materials and edge treatments. In contrast, the functionality of the podium has been reflected by the rational use of a simple geometry and robust materials and detailing.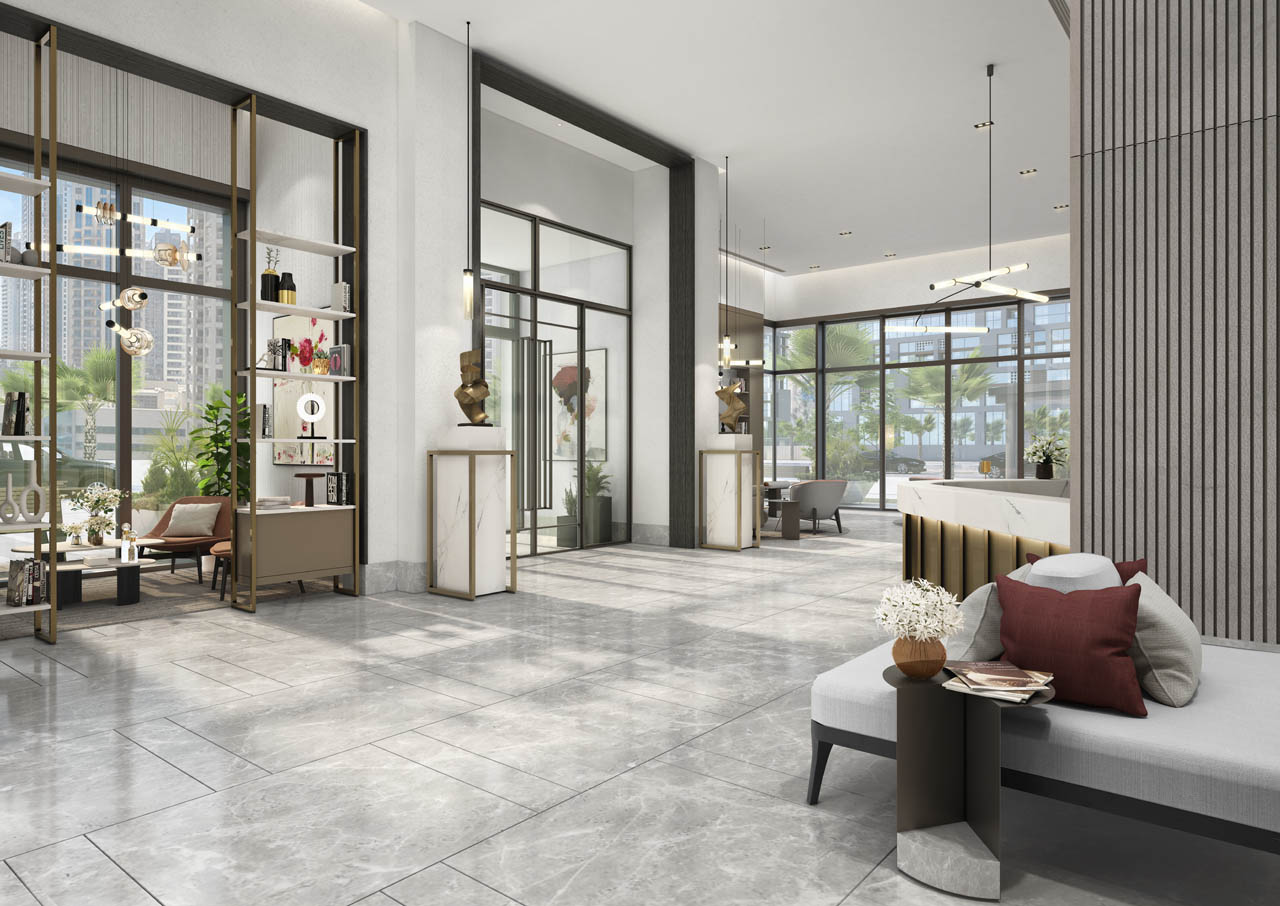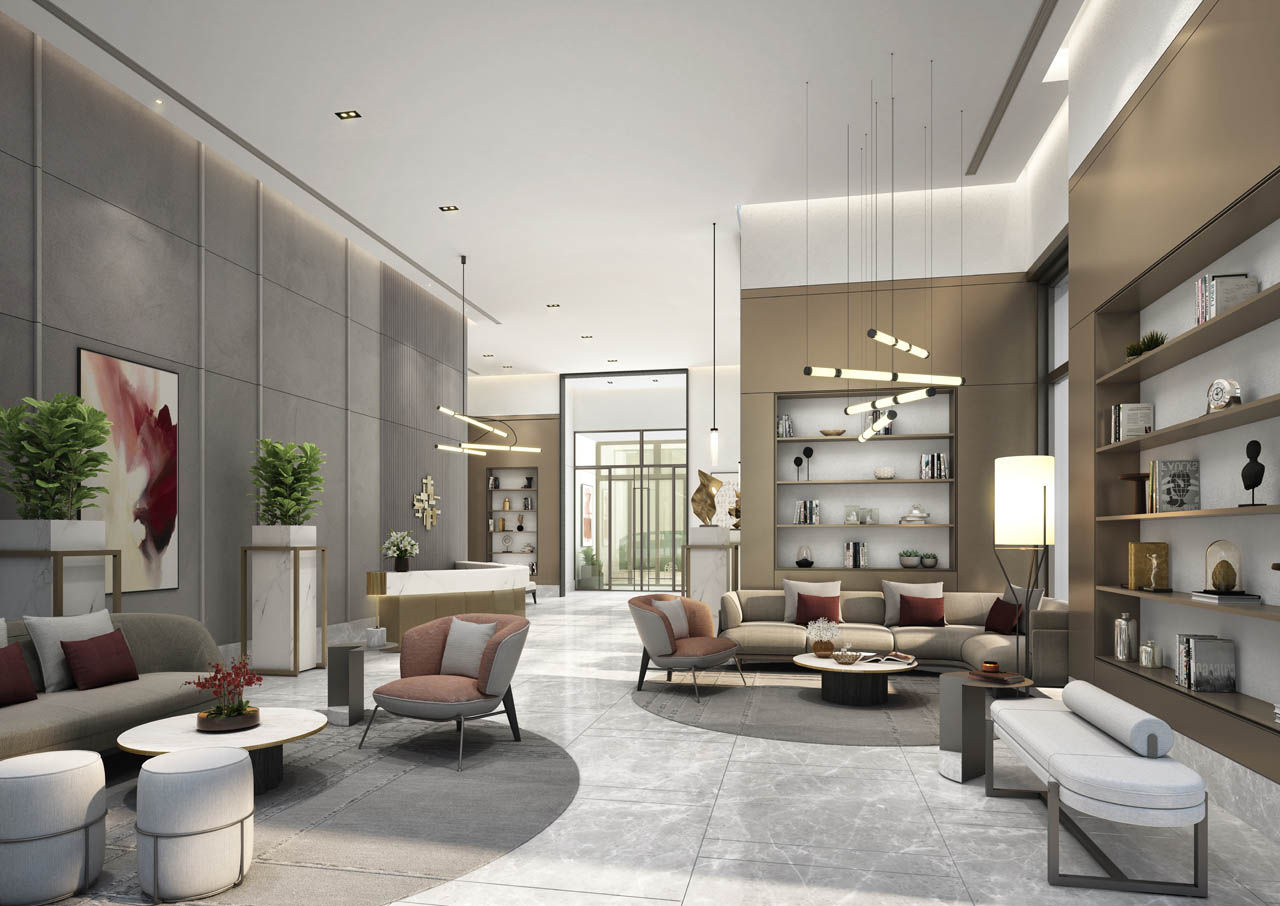 A prominent feature is the six-storey landscaped Leisure Deck on the podium providing social and outdoor amenities for the residents and their guests. It features a large outdoor area with green spaces to relax and unwind. Additional features also include an outdoor meditation zone, children's playground, a dedicated barbecue area, and a swimming pool for children and adults.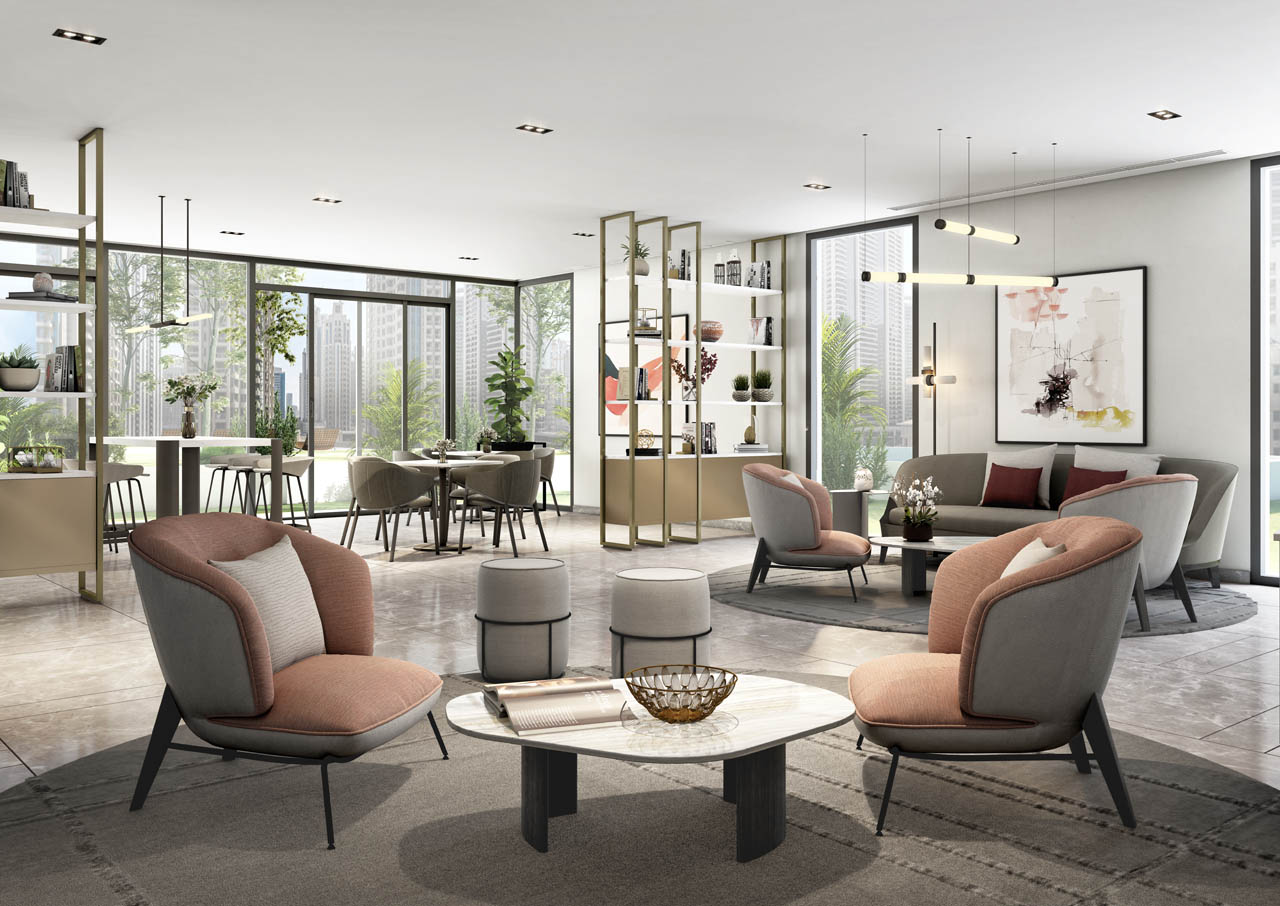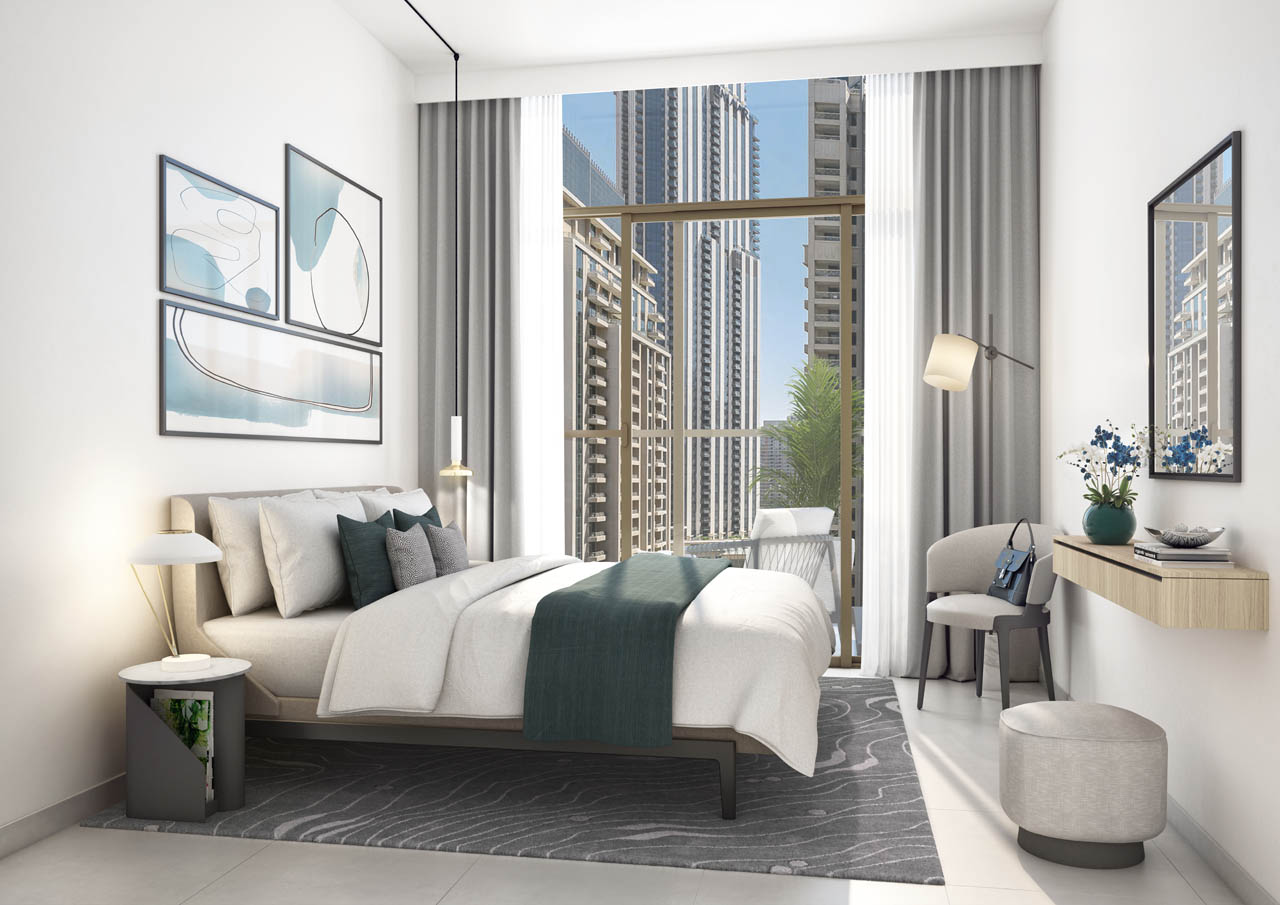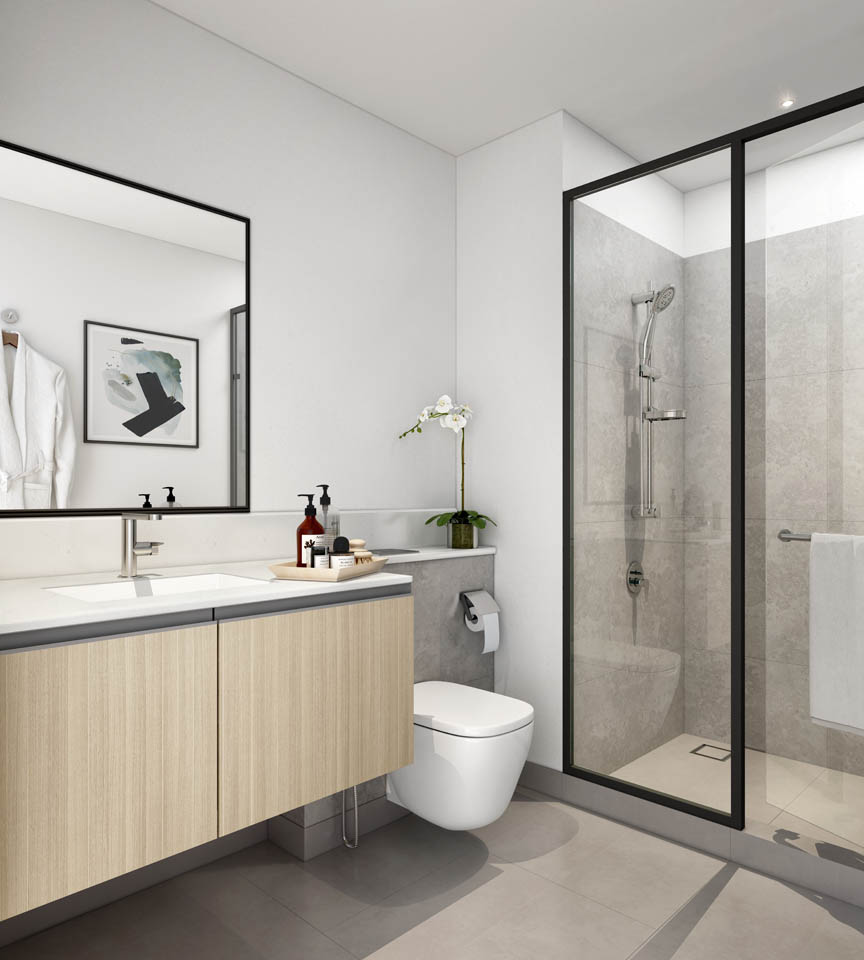 The Crown at the top of the building presents itself to the city from afar, a bronze filigree, punctuating the tower's presence amongst its prestigious neighbours , with an 'Active Roof' area which provides residents with a communal outdoor space with magnificent views of Burj Khalifa and across Dubai.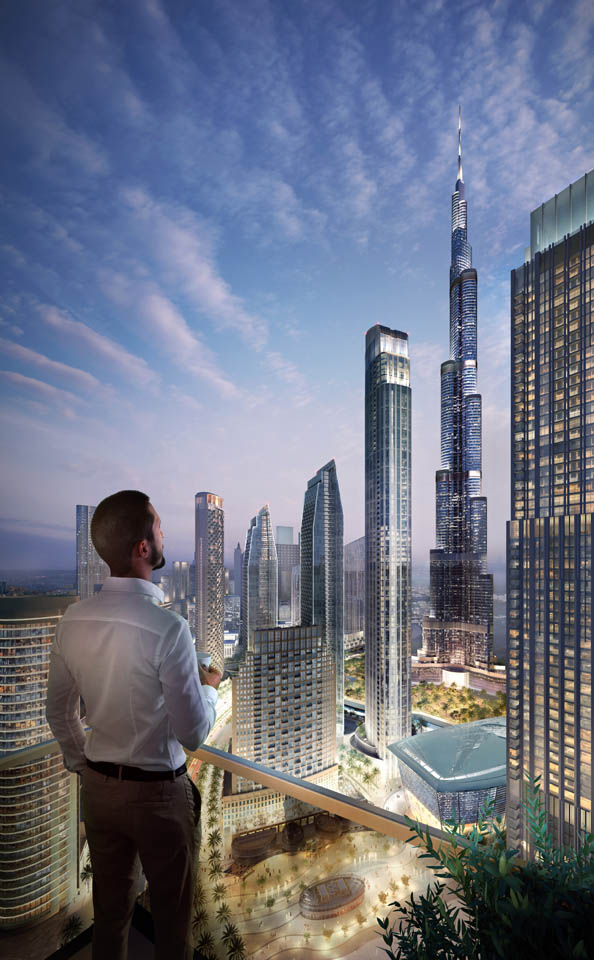 "As the new decade is unfolding, with challenging times to the whole globe, we are certain that Dubai will continue to position itself at the centre of the world and lead by example" said Kerem Cengiz MENA managing director.