Laura Aviva started her career in the editorial world, where she held the position of creative director for Travel + Leisure magazine for eight years. She then realised that she needed more creative freedom, which materialised through the launch of her own lighting and product design studio and brand. Based in New York City, L'Aviva Home comprises several collections of lamps, rugs, pillows, blankets, throws and wallpapers that are inspired by the founder's many travels and personal background.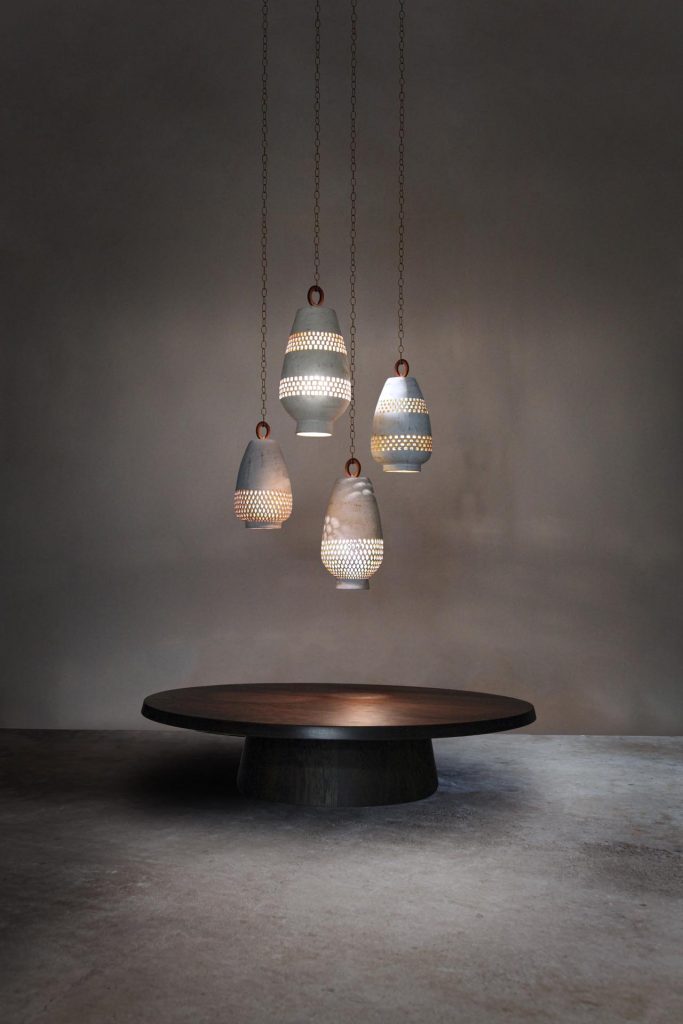 Raised in Los Angeles, Aviva was inevitably influenced by Mexican culture. Today, Latin America is one of the places where she finds the best craftsmen to fabricate her products. A case in point: the new Saddle lamps were made in collaboration with master craftsman Edgar Beltrán Jaramillo, who is based in Bogota, Colombia. With its production involving 15 distinct steps, this series follows the same formation techniques as those used in crafting equestrian saddles, where sheets of leather are laid over custom-formed wood moulds in a series of successive and meticulously executed steps. "The result is called, accordingly, 'board-formed leather'," Aviva says.
Available in three styles – Capa pendant, Doma pendant and Noma sconce – and five hues – Alemendra, Mora, Palma, Cobalto and Negro – and crafted from a saturated jewel-tone colour palette that draws on the works of Colombian artist Fernando Botero, these lamps are part of the Talabartero collection, which was initially launched with leather poufs and pillows. "We marry the distinctive style of the master artisans with our own, designing through a process of a shared vision," Aviva explains.
Evoking the stone masks of the ancient civilisation of Teotihuacan, the Piedra lighting line in marble and onyx was created in the Mexican city of Tecali, while the Atzompa lighting collection was produced with artisan Eligio Zarate in the town of Santa María Atzompa (in the Mexican state of Oaxaca), where the pottery-making tradition dates back to the ancient Zapotec culture.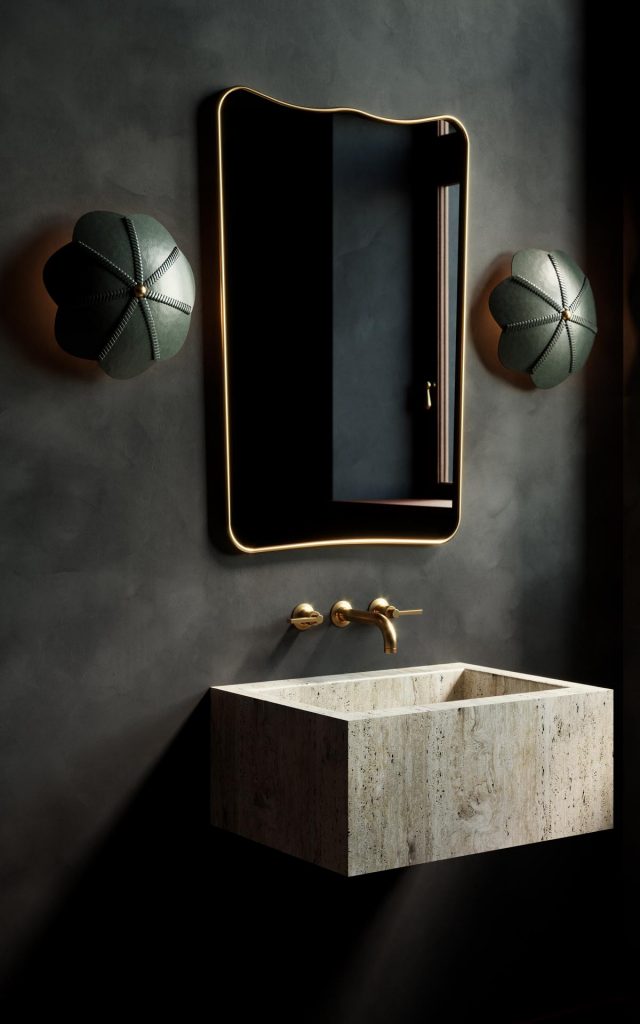 "When we start to look at a new collection and we are in the beginning stages, we always have a few goals in mind that guide our design process," says Aviva. "First and foremost, we want to create something that is beautiful, in its own right; that draws on tradition in a new light; and that feels timeless – something that you can't quite put your finger on in terms of what period it is from. In that way, we look to breathe new and enduring life into the pieces we create."
This approach also pervades the Jujuy rug collection made by a women's co-operative in Argentina, the Bolivian hammocks woven in the Amazon and the Khovar fabrics and wallpapers with patterns transposed from the mud paintings of Hazaribagh in northeastern India, among others. 
"We find inspiration in the unexpected alchemy of cultures colliding," Aviva says. "We honour the ties that bind an object to its origins, and we understand luxury as a way of deeply connecting with the people and the things that surround us."