"In 2000, I decided to leave my cherished human rights job to spend more time with our son; I was working on developing amnesty structures and human rights education in the Middle East and North Africa," remembers Souad Larusi, who grew up in Fes, Morocco and is now based in London. "When we moved from a flat to our house, I just could not find the carpet we wanted in the UK. After a few trips to Morocco, I managed to source a lovely vintage rug from a village market. It was an original Beni Ourain pile rug. Friends and neighbours asked me to get them a similar one."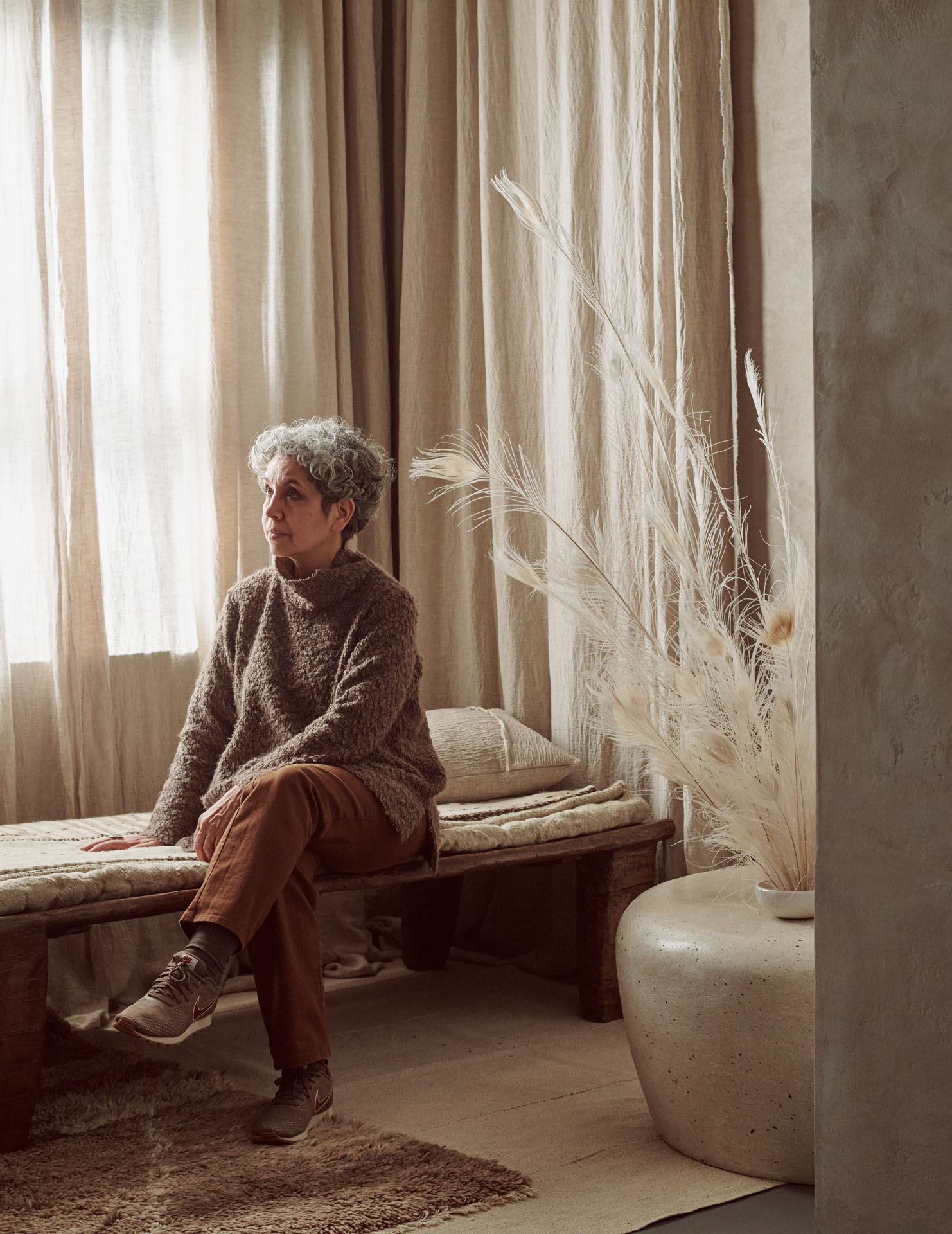 This is how the Larusi brand was born. "Having no business background, I was not sure whether to go for it or not; then Ilse Crawford asked me to source some rugs for a hotel in New York, which made me think that it was a viable idea," says Larusi.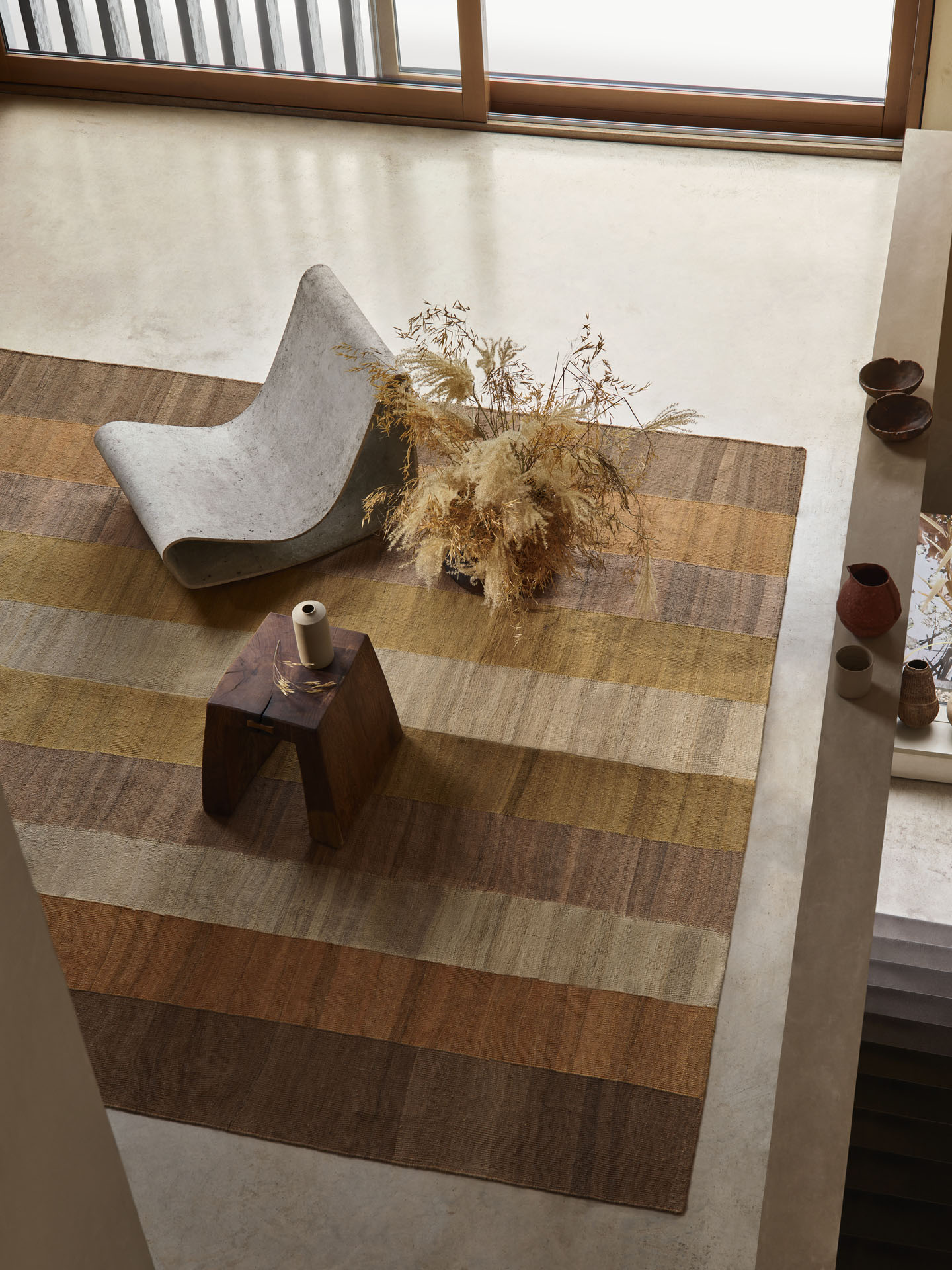 Even if the project seemed to come about by chance, Larusi's passion for textiles dates back to her childhood. She fostered it in her adult life, and it ultimately defined her professional path.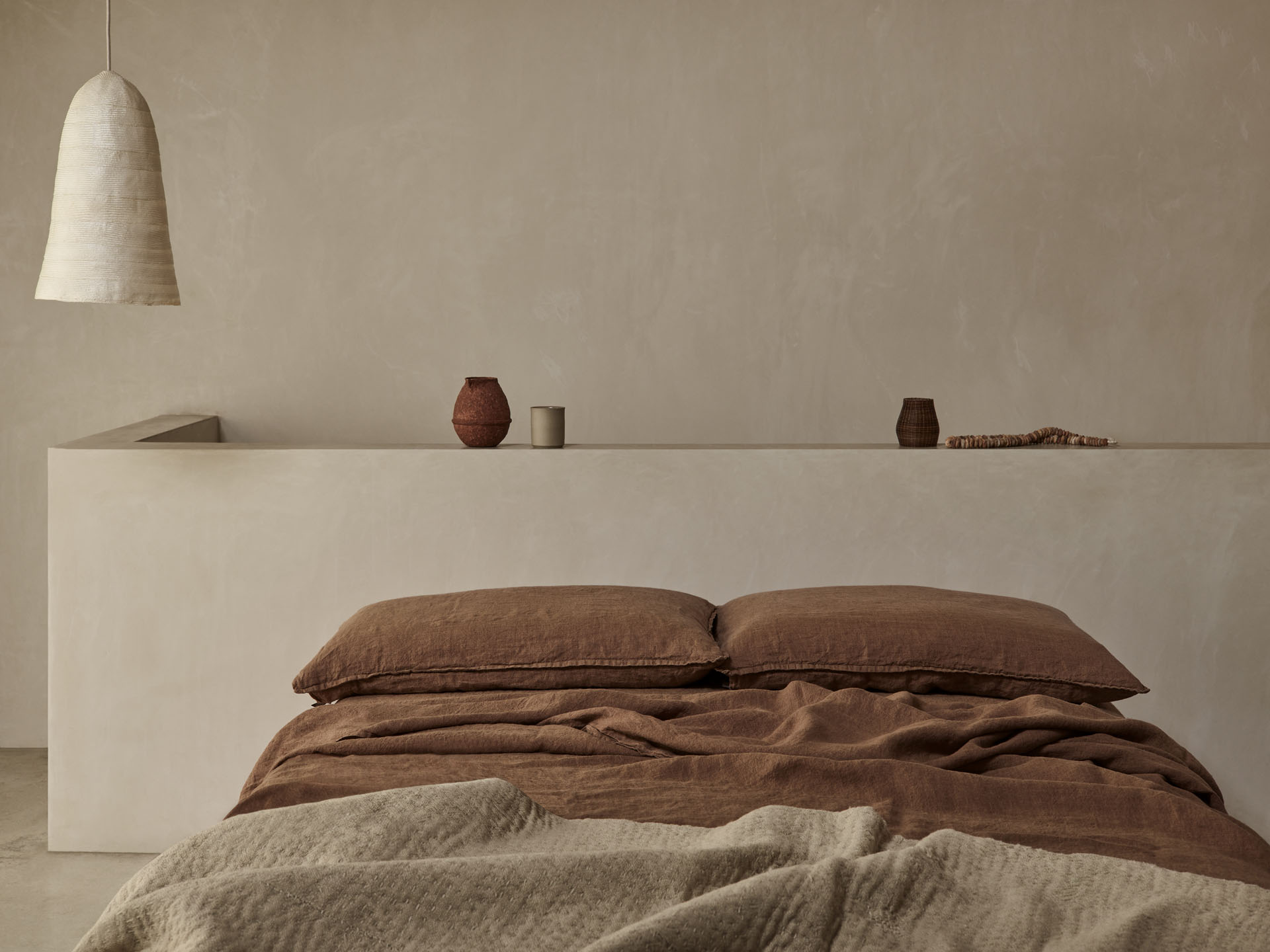 "My mother was a master hand-embroiderer making intricate traditional embroidery on kaftans, belts and veils to help support the family," says Larusi. "Later on, she was instrumental in me getting an academic education and going to university. I moved to the UK in the early '80s. Then my husband, who is an architect, rekindled my interest in textiles through his passion for weavings – from baskets to textiles – which we came across during our travels through Thailand, New Mexico, Japan and, of course, my native Morocco."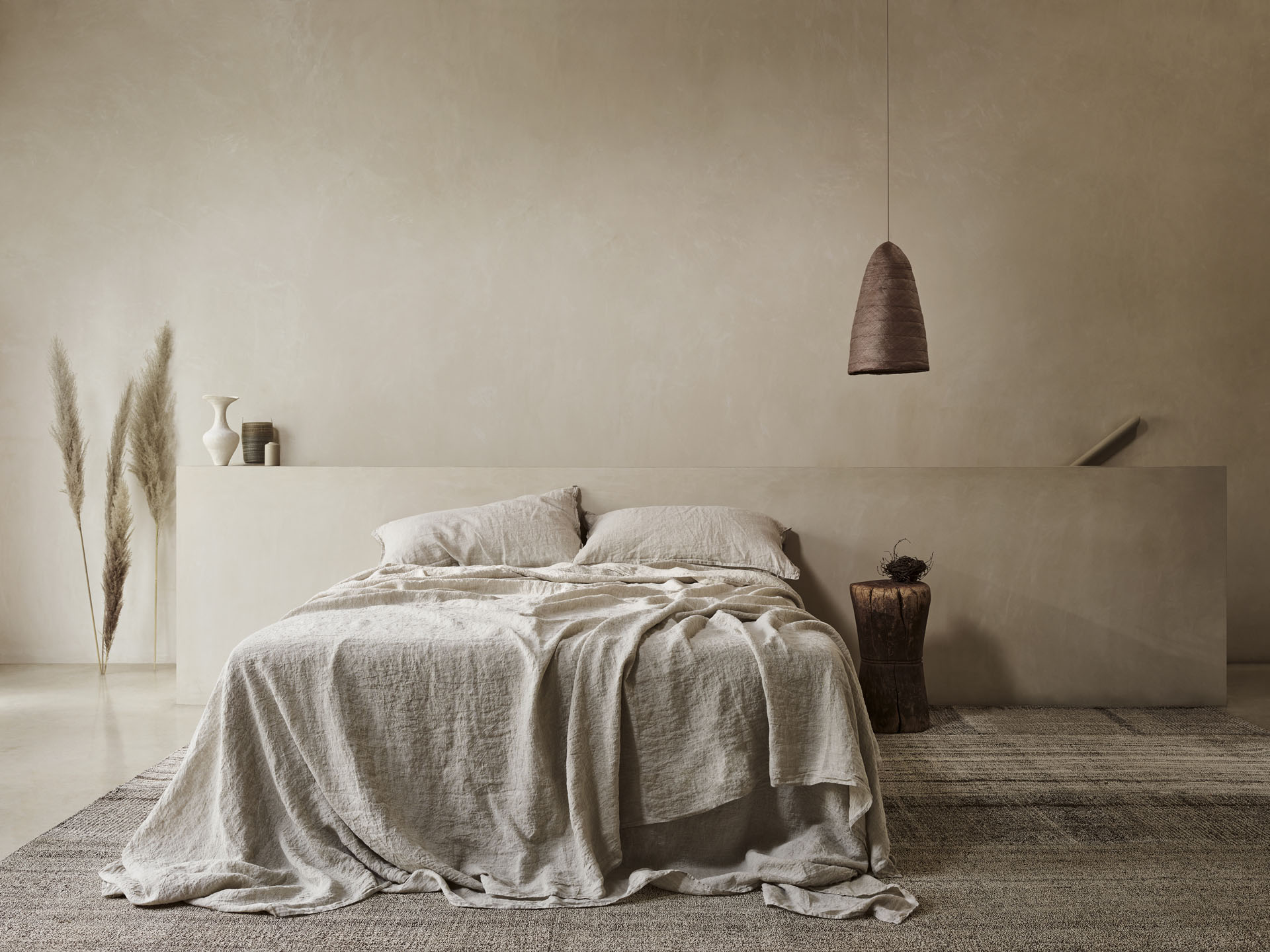 Combining a contemporary design aesthetic and traditional craftsmanship, Larusi's fine woollen pieces seduce the most demanding clients, from Tom Ford, who commissioned several rugs for his Santa Fe ranch, to artist Peter Doig, who purchased many of the coloured rag rugs knows as boucherouite.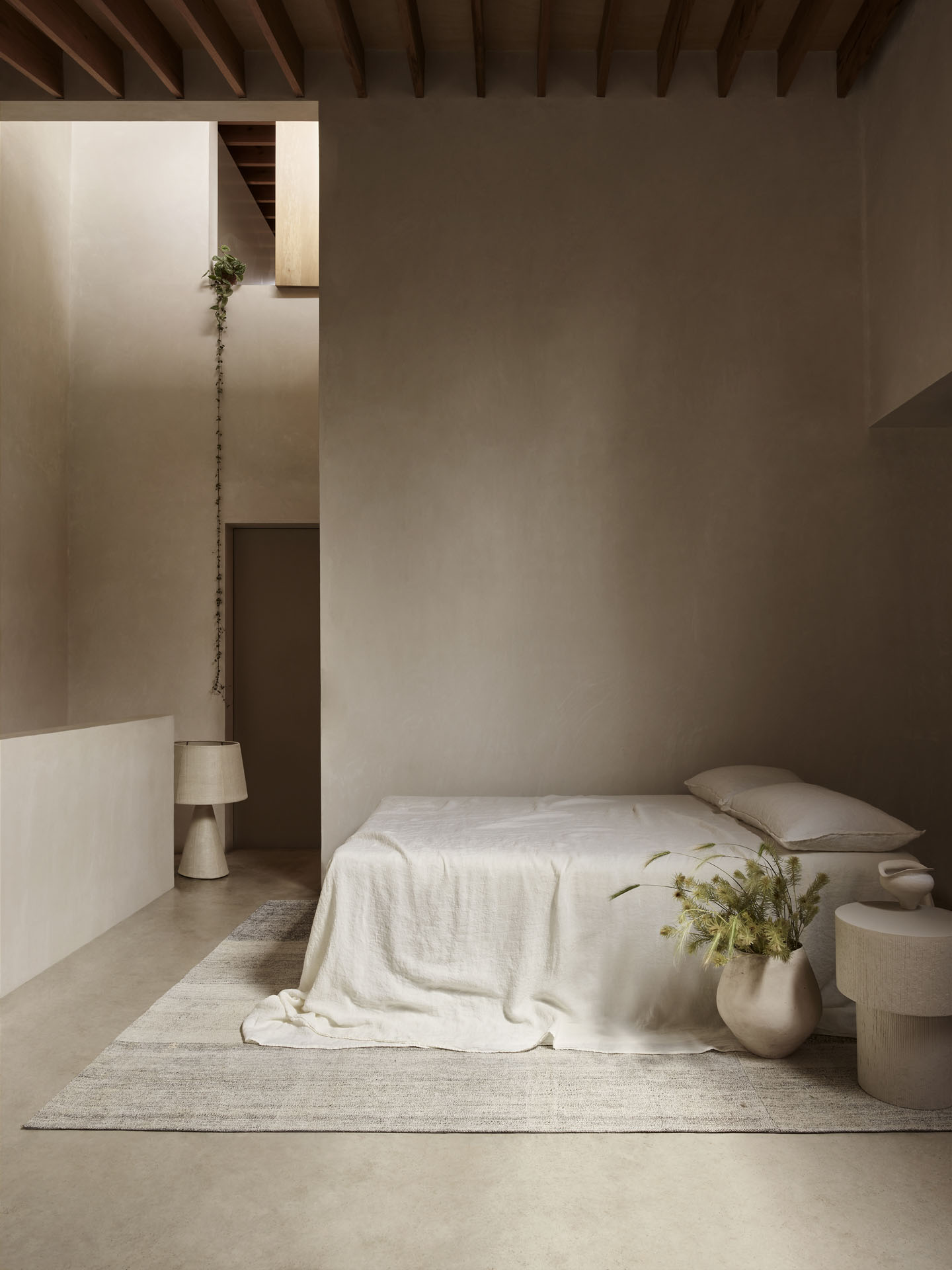 "I source all rugs and textiles [from] Morocco, Turkey and Iran, and only buy what I would use in my own home," Larusi explains. "The patterns and style of tribal rugs, such as those of the Beni Ourain, go back millennia and are passed on from weaver to weaver [all of whom are exclusively women]. There's much improvisation. Many rugs are characterised by non-symmetrical patterns that are free-flowing and not bounded, studded with symbols and markers referring to the earth's elements, animals, fertility, etc."
Regarding colour palettes, Larusi is attracted to tones that feel universal and timeless, something that pervades her newly launched bed linen collection. Made from natural, finely woven linen, this range is responsibly sourced from Lithuania and features earthy hues. "I aim to create in-between shades that have depth, using thread-dyed fabrics (which take longer to make) and playing with colours for hours before deciding on one or a combination," Larusi explains.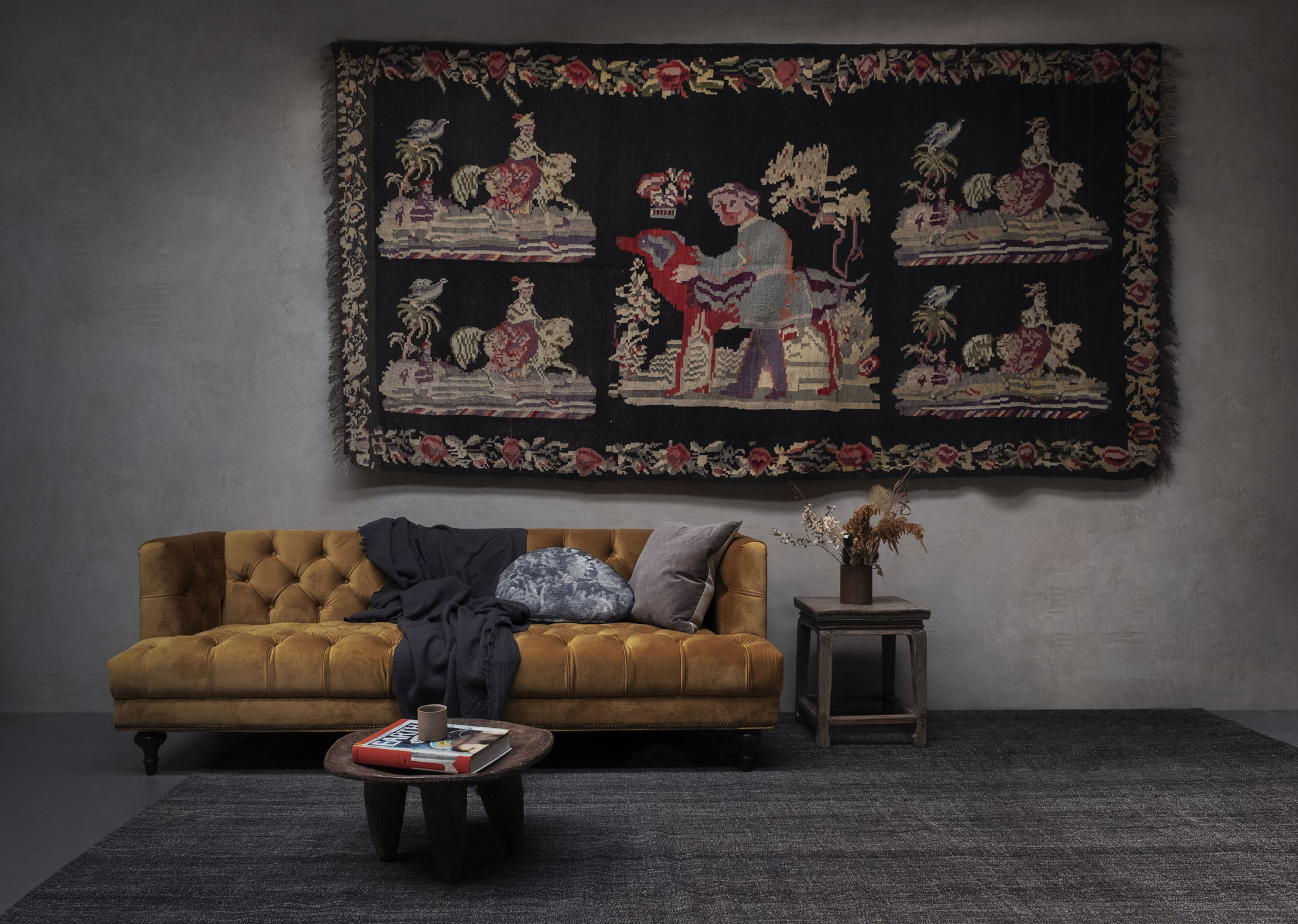 Currently working on a new table linen and accessories, and possibly a new showroom in 2022, Larusi continues to develop one-of-a-kind vintage and contemporary textiles to adorn our homes.
Photography by Jake Curtis, Styled by Alex Kristal
Read more: Moroccan artist Mohamed Melehi on the role of colour, the Bauhaus and Afro-Arab heritage