Working with sand – one of the most versatile and abundant natural and local materials in the UAE – is, for the founders of multidisciplinary studio Karim+Elias, a way to pay cultural homage to the region. Architects Karim Tamerji and Elias El Hage are inspired by their immediate context and geography, as exemplified by their first project, 'IOTA', which launched their practice at Dubai's Downtown Design last year with the support of House of Today. 'IOTA' was a temporary open-air installation exhibiting over 150 hand-made modular and – mostly – blood-orange and powder pink spheres of sand that welcomed guests into the fair.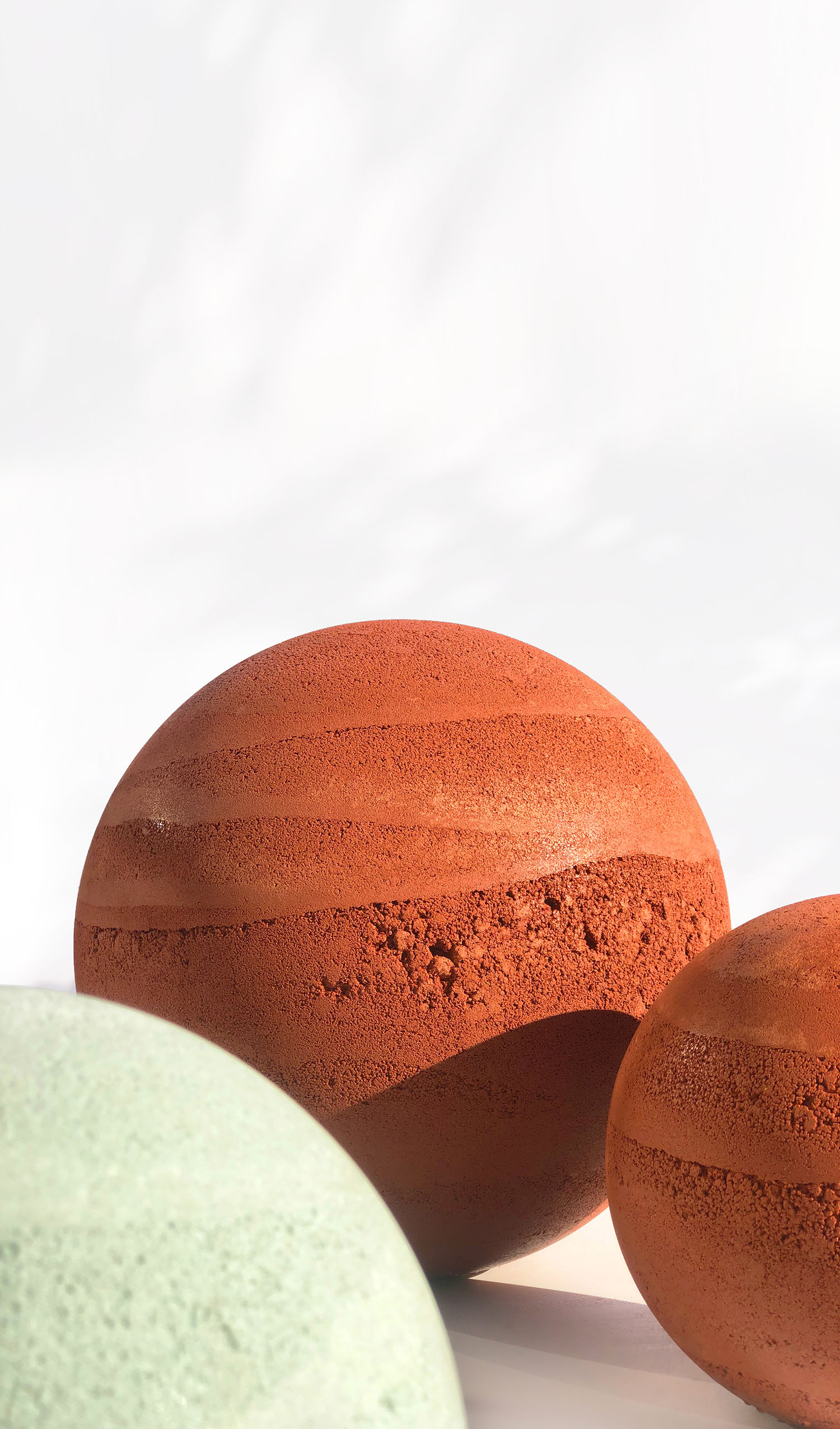 "Each tactile sphere is unique in texture and composition, naturally pigmented in an array of colours," say Tamerji and El Hage. "We've come to recognise sand as a material with meaning, one which tells a story steeped in heritage, that speaks to people on a primal and universal level."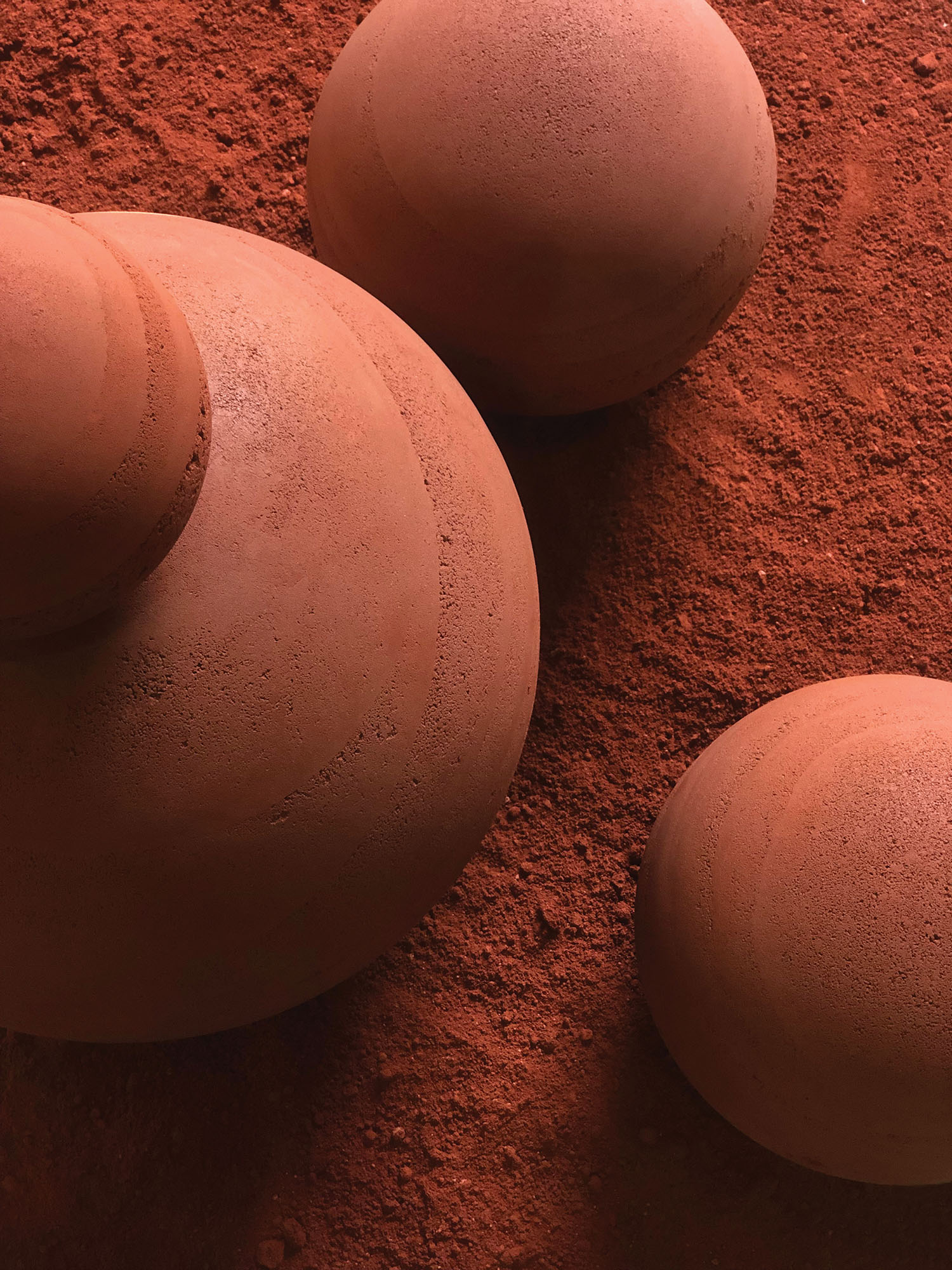 Through their work, the duo is preserving the old method of rammed earth – which dates back thousands of years and consists of hand-pressing earth and natural materials layer above layer – while reinventing within a contemporary context. Used throughout history to build habitable shelters, this technique requires a mix of earth, clay and water and has thermal, fire-proof and ecological benefits, particularly when it is sourced locally.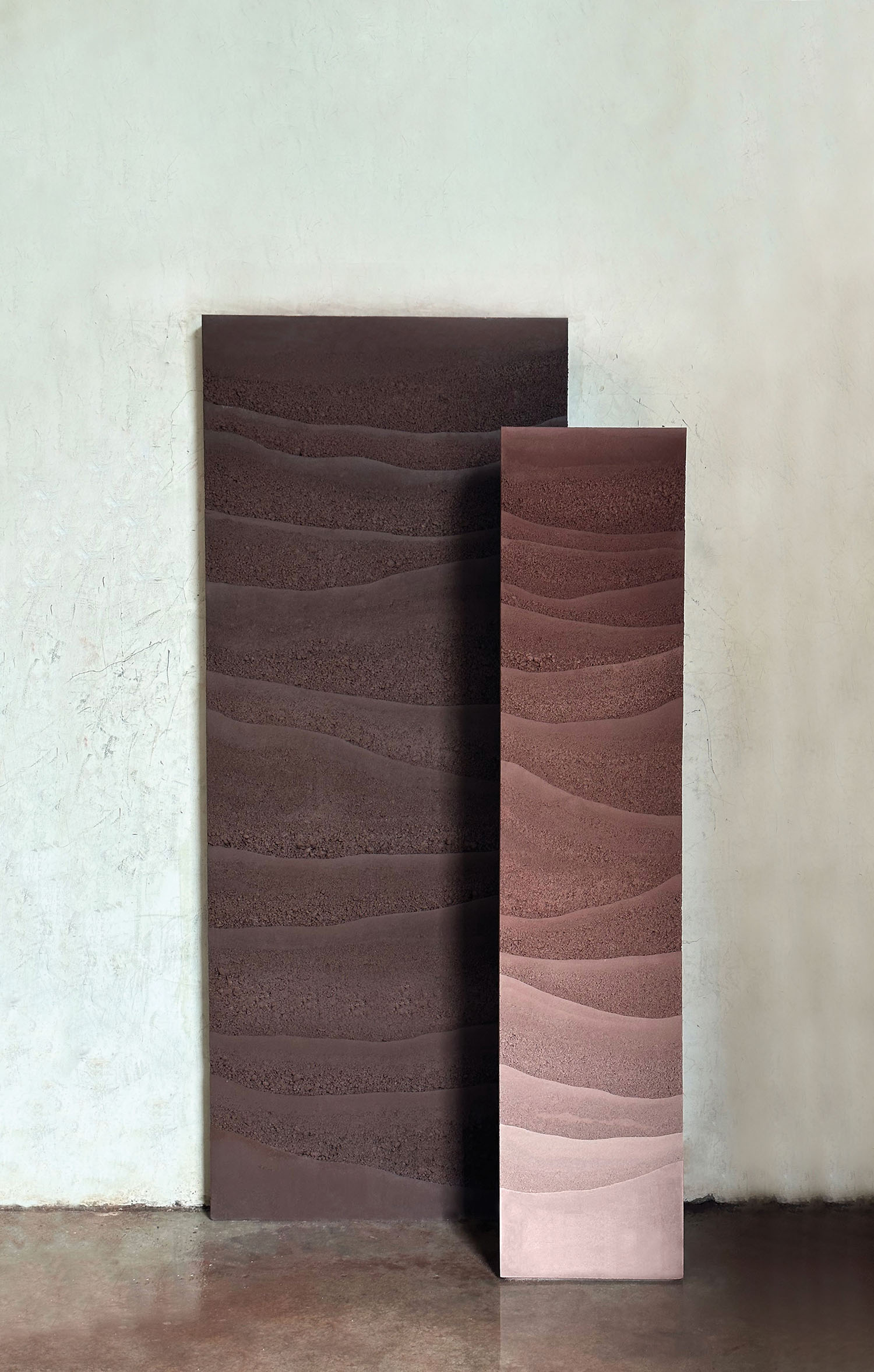 As a way to introduce the material to interior or exterior wall applications, Karim+Elias recently launched a rammed-earth surface application called 'Sand Skins'. "We designed a solution that allows us to hand-press sand into thicknesses of as little as six or seven centimeters, enveloping full surfaces in any shape, form or size," they say. "Where typical architectural interventions aren't an option, 'Sand Skins' achieves the same detail-oriented result with as much flexibility. The solution opens up possibilities for creative collaboration within the design field, allowing designers and curators to incorporate the material into their own work as artistic feature pieces."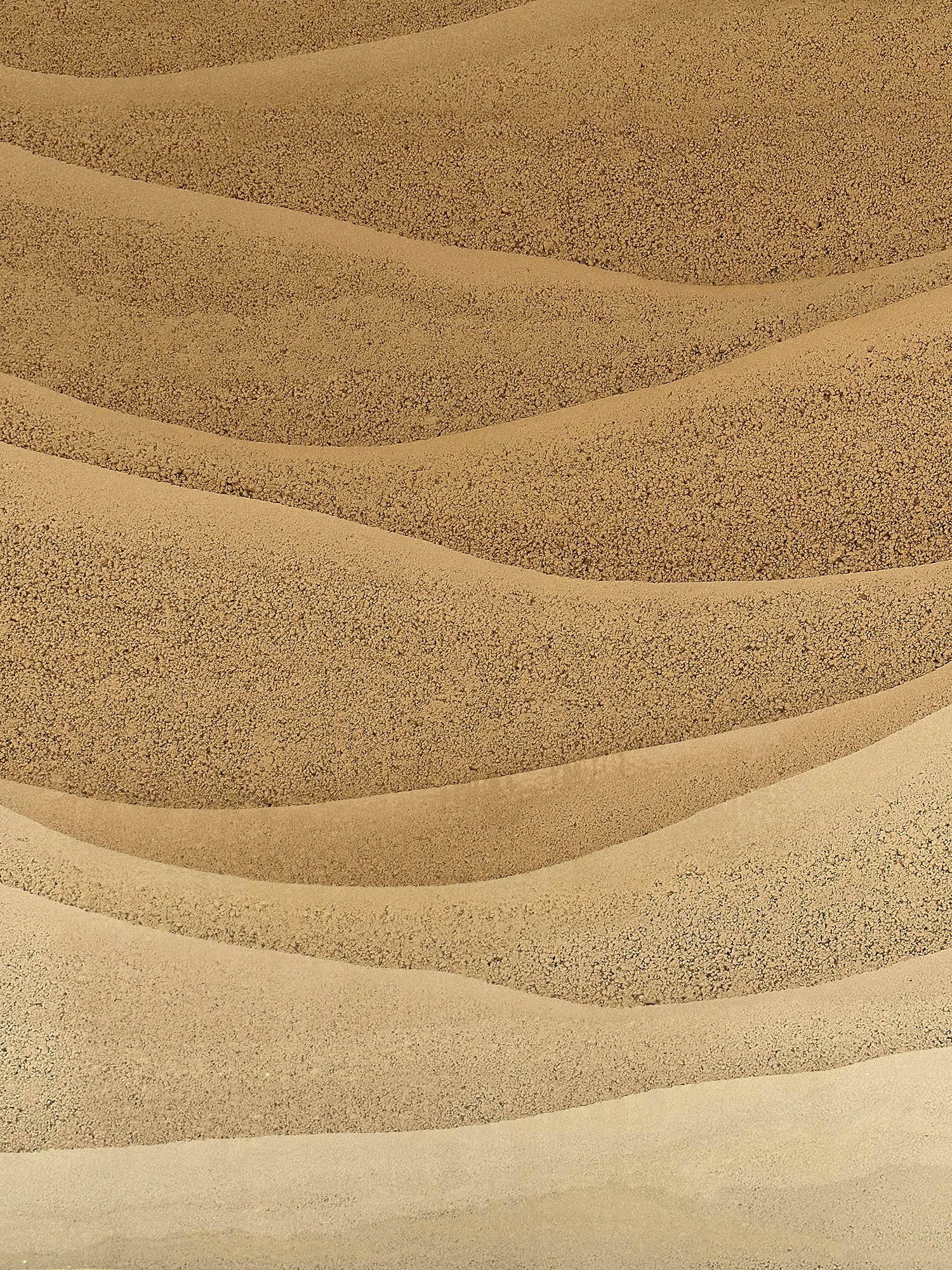 The duo is fascinated by the possibilities presented by sand, either in its loose or solid state, and strives to craft pieces that tell a story "about the people's land or heritage – something they're proud to showcase and talk about."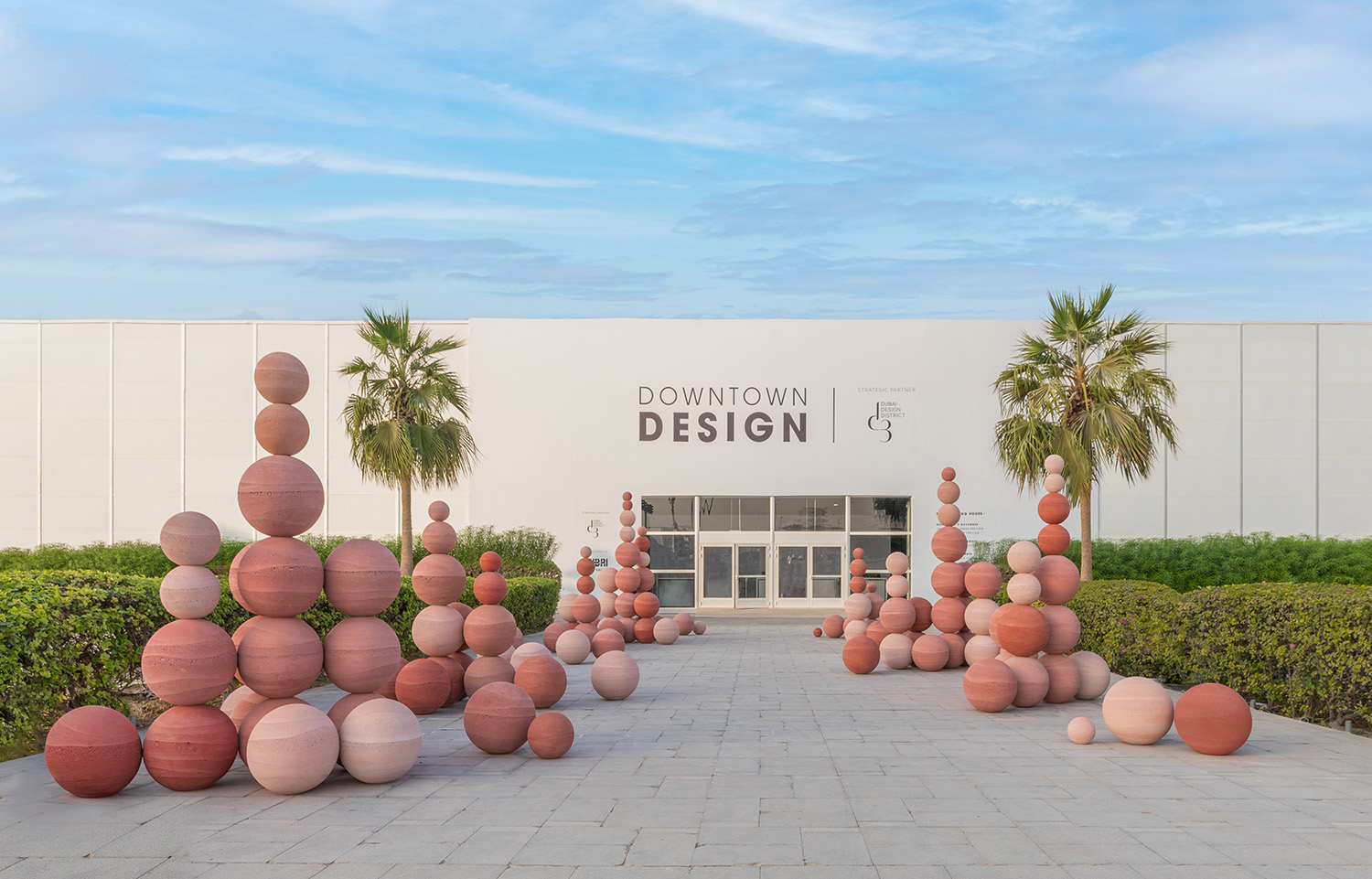 Currently busy, Tamerji and El Hage are working on several bespoke artworks for a prime waterfront hotel, "in line with the establishment's artistic vision of sea textures and silhouettes of the desert dunes," they describe. Design installations both for private and commercial spaces will also be revealed in the coming months.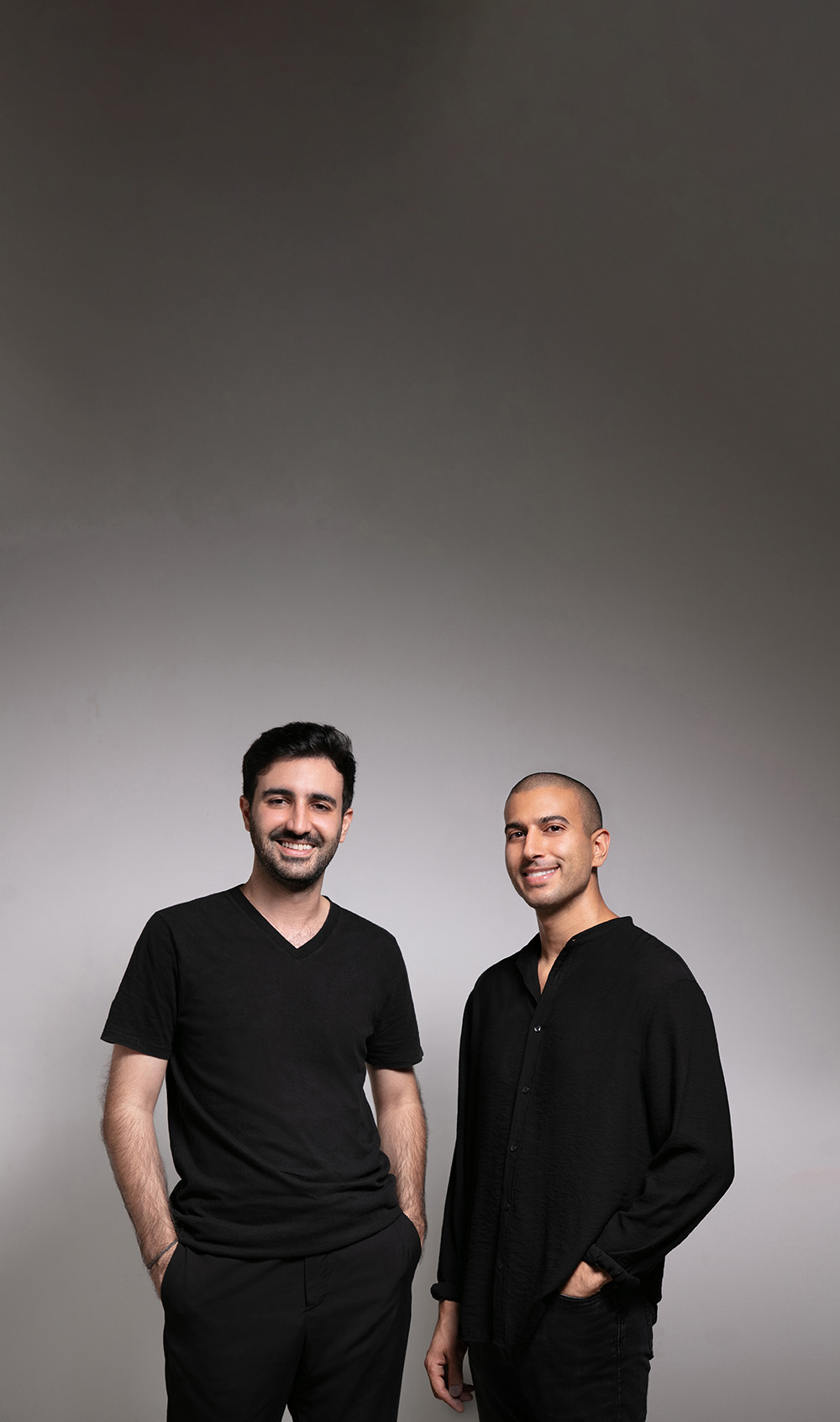 "Our studio is preserving the ancient art of sculpting with sand, much like the preserved artistry of sculpting marble, carving wood or weaving textile," say the pair. "We consider ourselves revivalists of a traditional craft, now reimagined through contemporary art and design."