When KAMEH first launched in Dubai last year – a collectible design brand with an anonymous designer at its helm – naturally, it caused some intrigue. While only a young brand, its furniture pieces are quickly becoming recognisable for their imperfect, sculptural forms and for the masked and hooded figure behind the works. Here, we speak to KAMEH about its latest collaboration with Warsaw-based illustrator Ellie, which is bringing its design objects to life.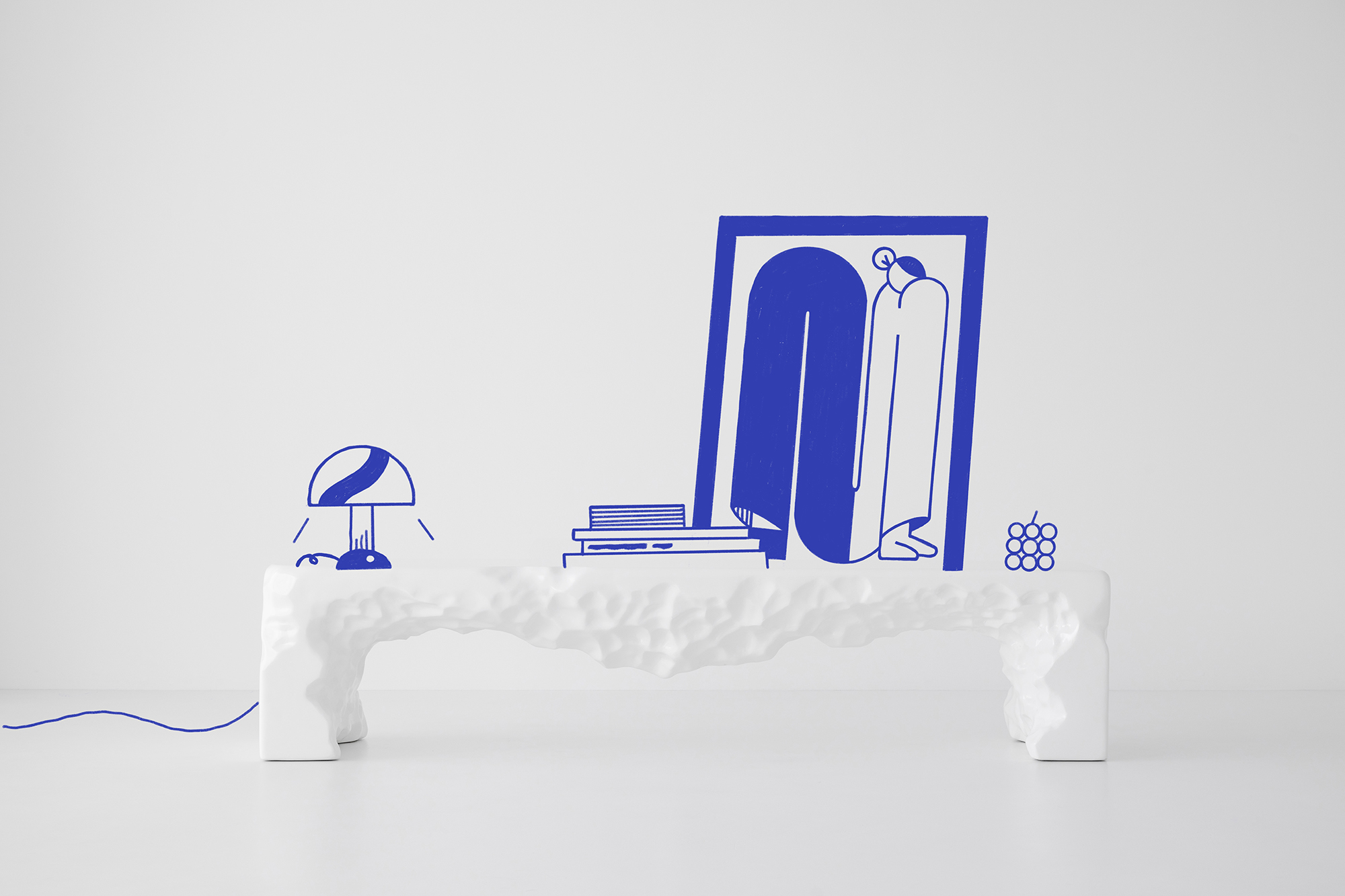 Can you tell us about how your collaboration with artist Ellie came about? From the day I started KAMEH, I knew that I wouldn't display people next to the objects of design I make, as it seemed quite usual to me. While we were launching new products, I received a lot of feedback from people saying that they missed seeing life in the pictures – there were no people or plates on the table. I love challenges, so I started to think about how I could possibly show the functionality of the objects without models and the usual styling props. The only way in my head was to collaborate with an artist who could draw using the photographs of the objects.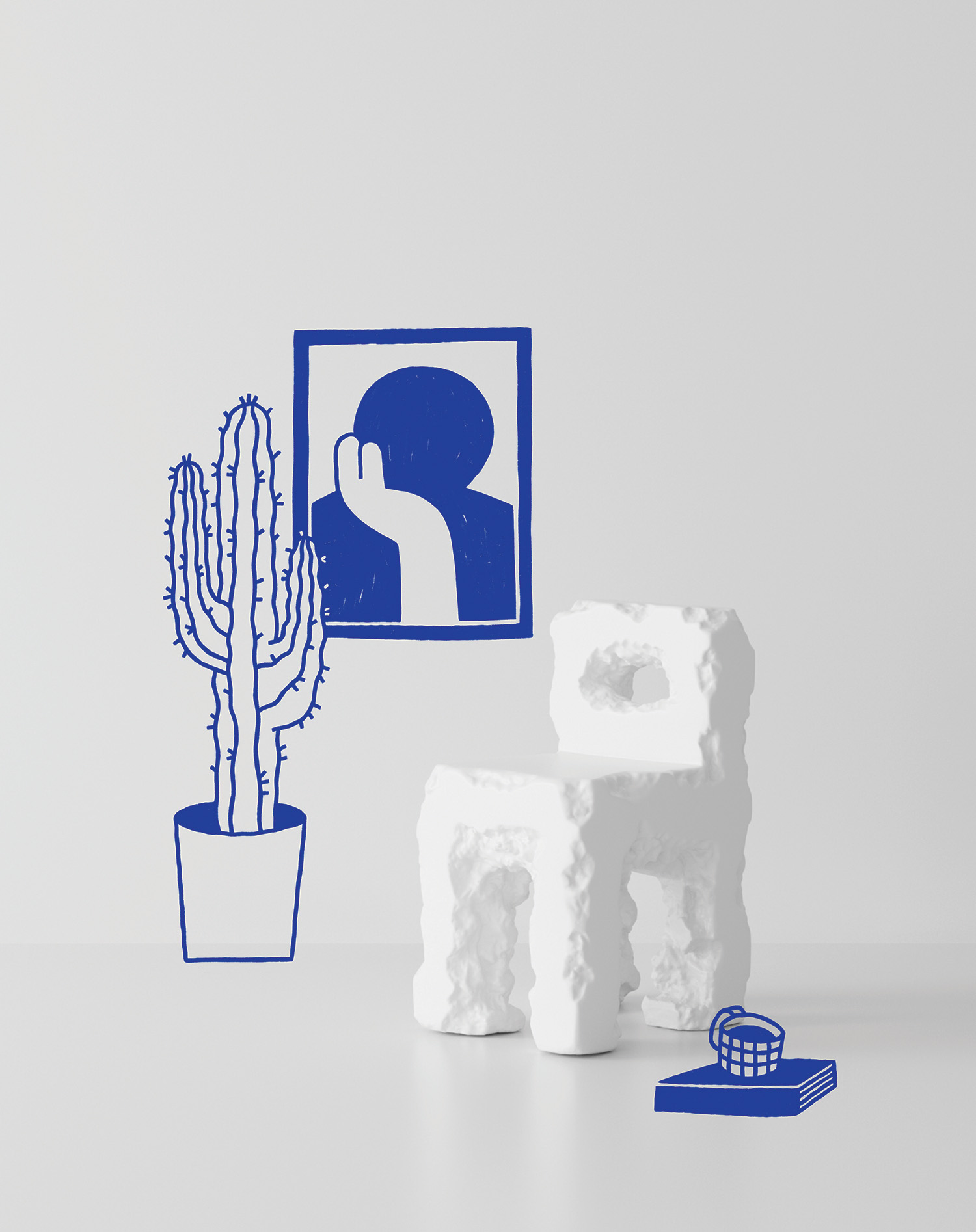 One evening, after a long day, I was scrolling through my Instagram, and I saw Ellie's work, which my friend had reposted. That was it. I knew straight away that this was the person I wanted to collaborate with. I reached out to her and said, "I love what you do. I have this idea. I want you to bring life to my objects." It was quite important for me to give her the freedom to do what she is best at: drawing the life in the pictures. I trusted her, and she did a brilliant job.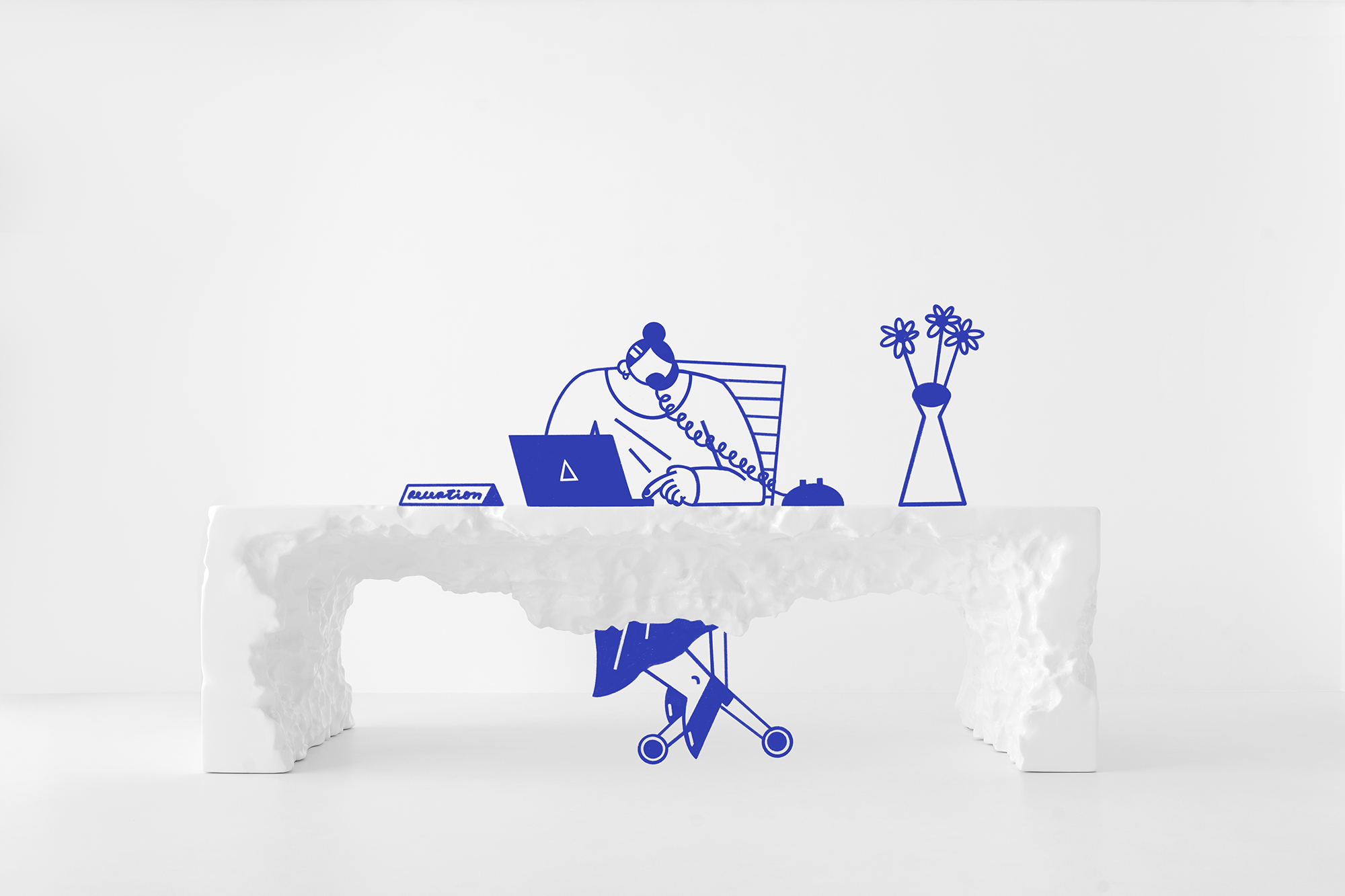 How do your own designs for KAMEH align with the work of the artist? What I love about art is that it's like love. It makes you feel alive. Ellie's art is super clean, minimal, and easy on my visual senses. I wanted our work to look organic and simple. She is a great storyteller, and I love how she manages to tell stories through her drawings. My favourite feeling is being sad. I find a lot of happiness when I'm sad. Through the sadness, I created most of my pieces. With Ellie's work, I felt she managed to bring that happiness to my world of sadness. That was the perfect alignment.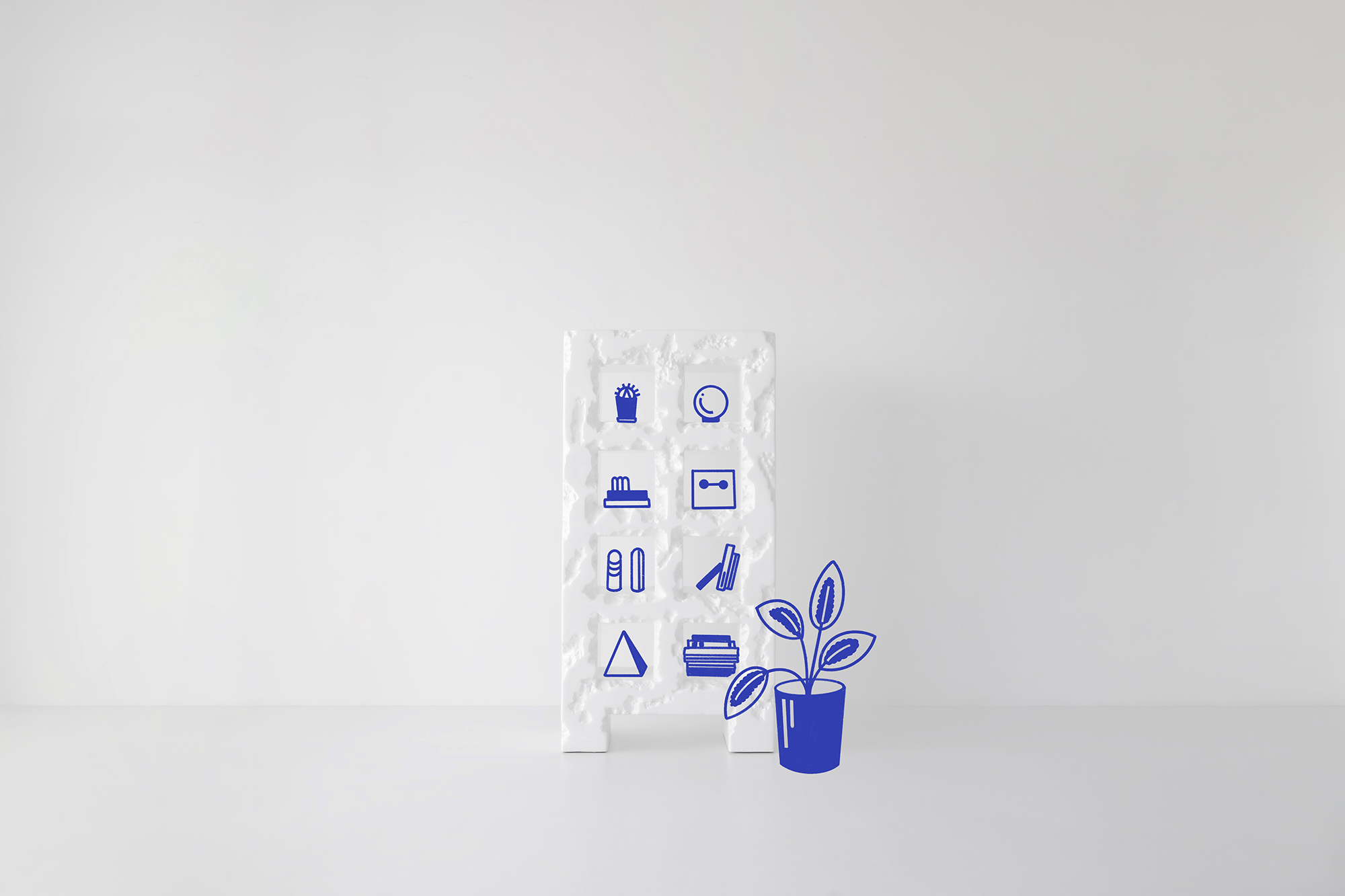 How do you see the relationship between KAMEH – which focuses more on functional objects – and art? They say that art should provoke thoughts and emotions, while design has to solve problems. I wanted to create objects that will make you think and have emotions while you're having dinner on them. I think art is functional, in one way or another. People buy art pieces and hang them in their houses. People buy sculptures or installations and use them in their houses, too. When you are listening to music at home, it also plays its function.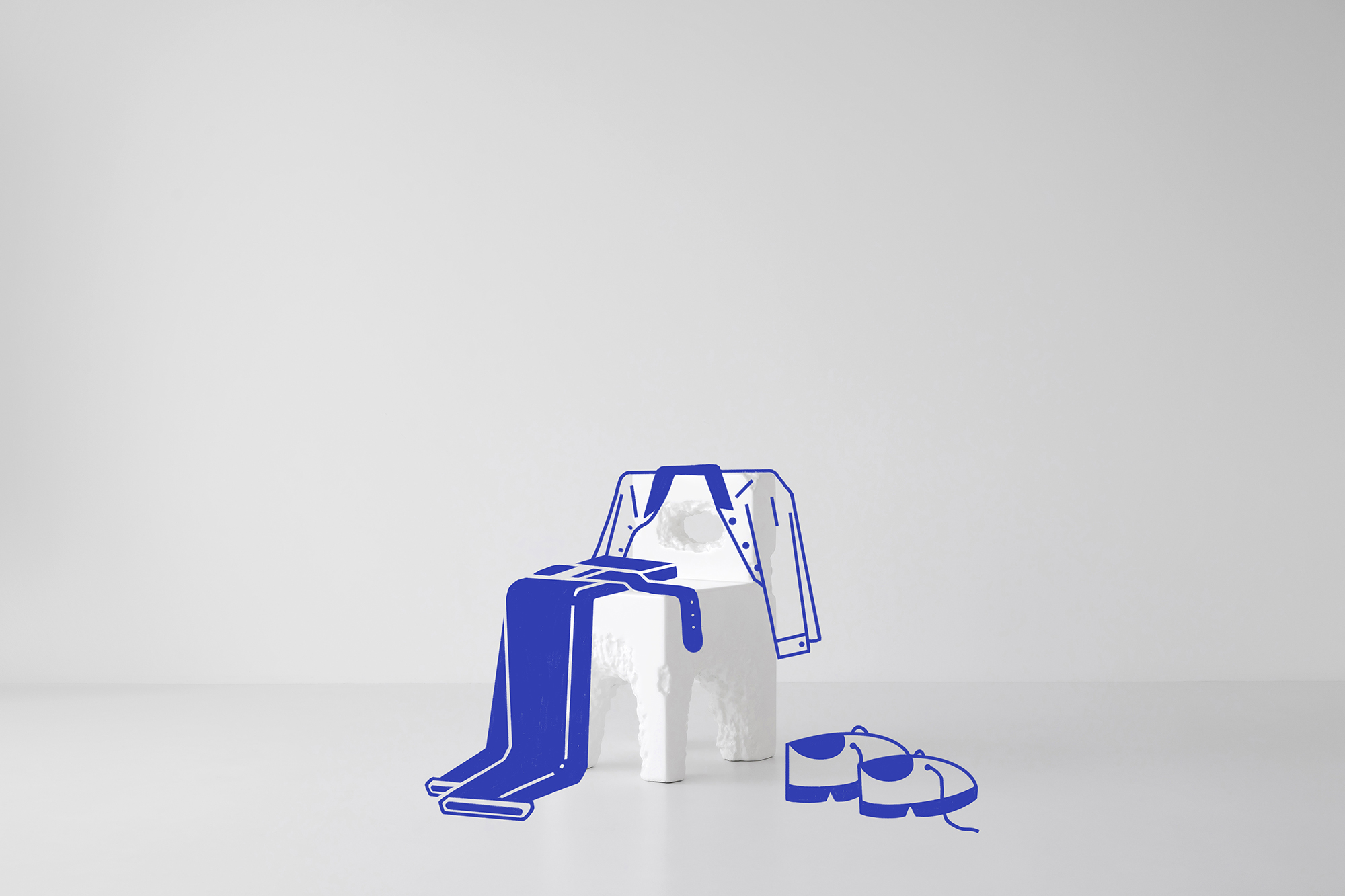 What do these images that interplay real-life objects and imagined spaces represent to you? They represent the world we live in. In some pictures, it's an office desk; in others, a person taking a selfie in the mirror. It's our life, the life we are living now.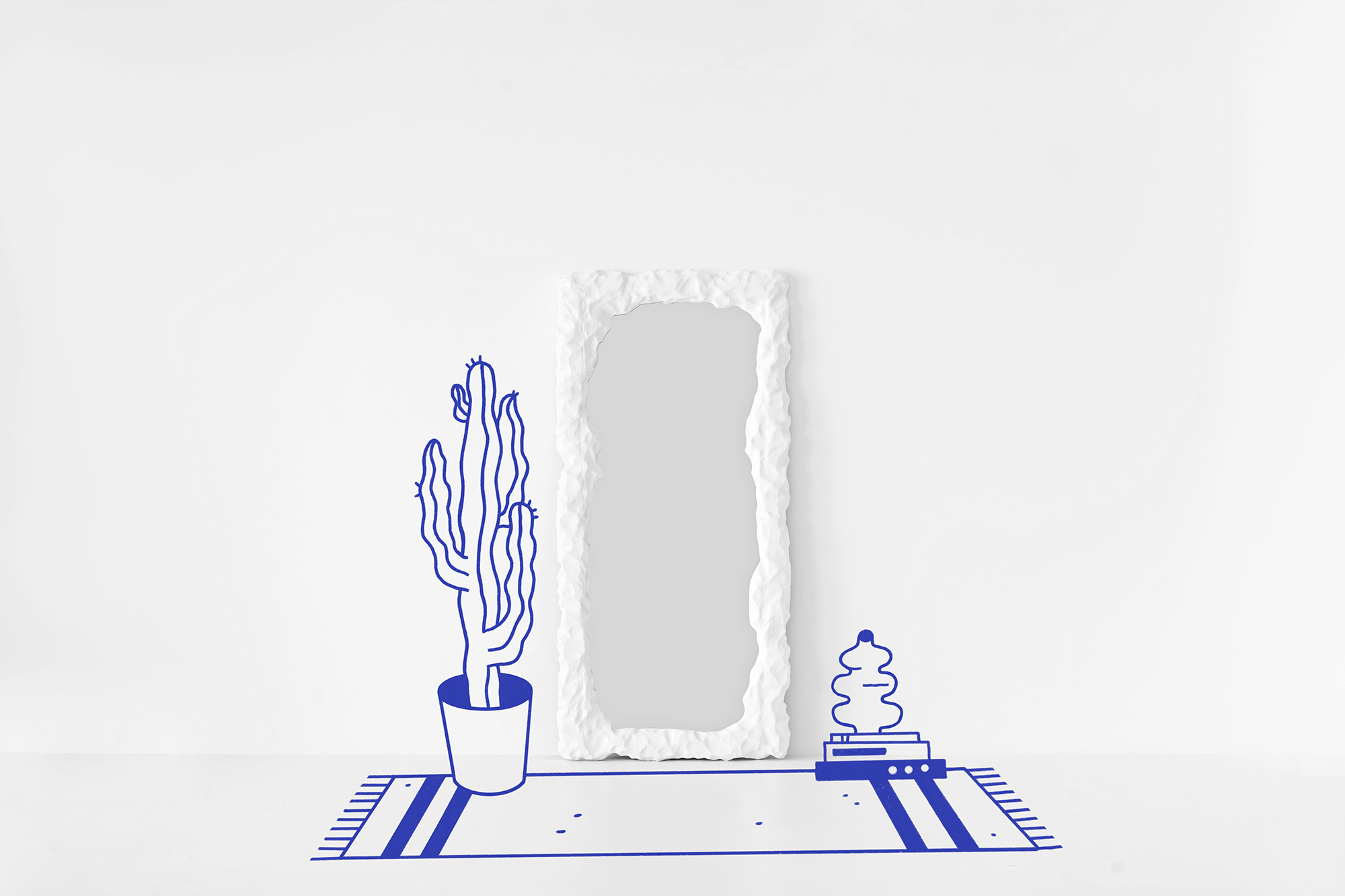 How do you see the connection between art and design, and how does this reflect in your work with KAMEH? I believe that everything in my world is interconnected. Art, design, architecture, fashion and music should not only coexist, but also collaborate. When I started KAMEH, it was crucial to ensure that the product looked good in pictures, as we didn't have a physical space in Dubai for people to see it. This is how I found photographer Natelee Cocks, who helped me showcase the products in the right way.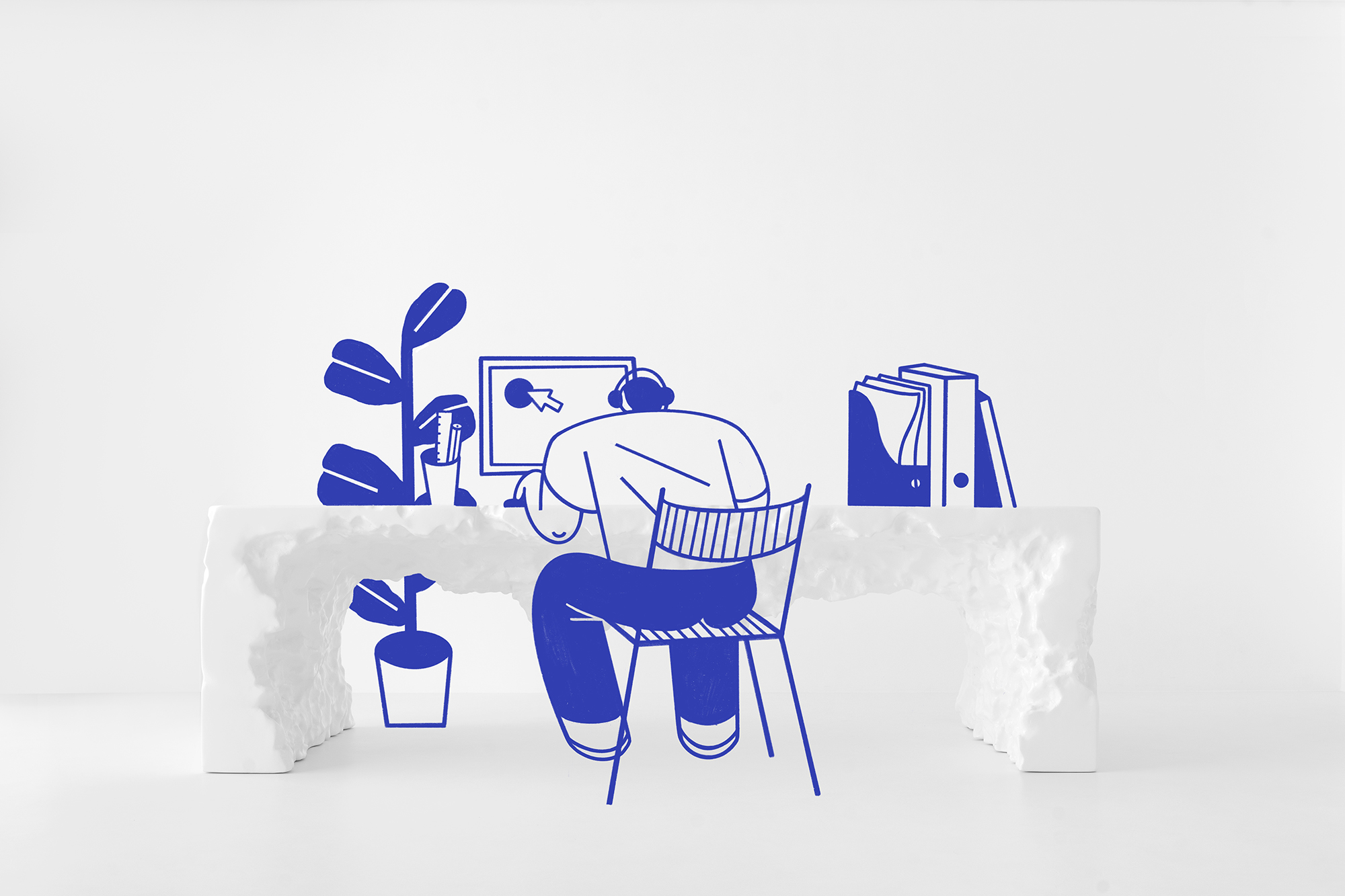 During our first photoshoot, she introduced me to an incredibly talented artist and candlemaker from South Africa. For our first video shoot, I listened to thousands of piano tracks until I discovered Jonas Kvarnström, whose music I used as a soundtrack. Ellie was brought on board to show the functionality of our pieces, and she brought the pictures to life. To me, all of these collaborators are artists as they make people feel and express themselves creatively.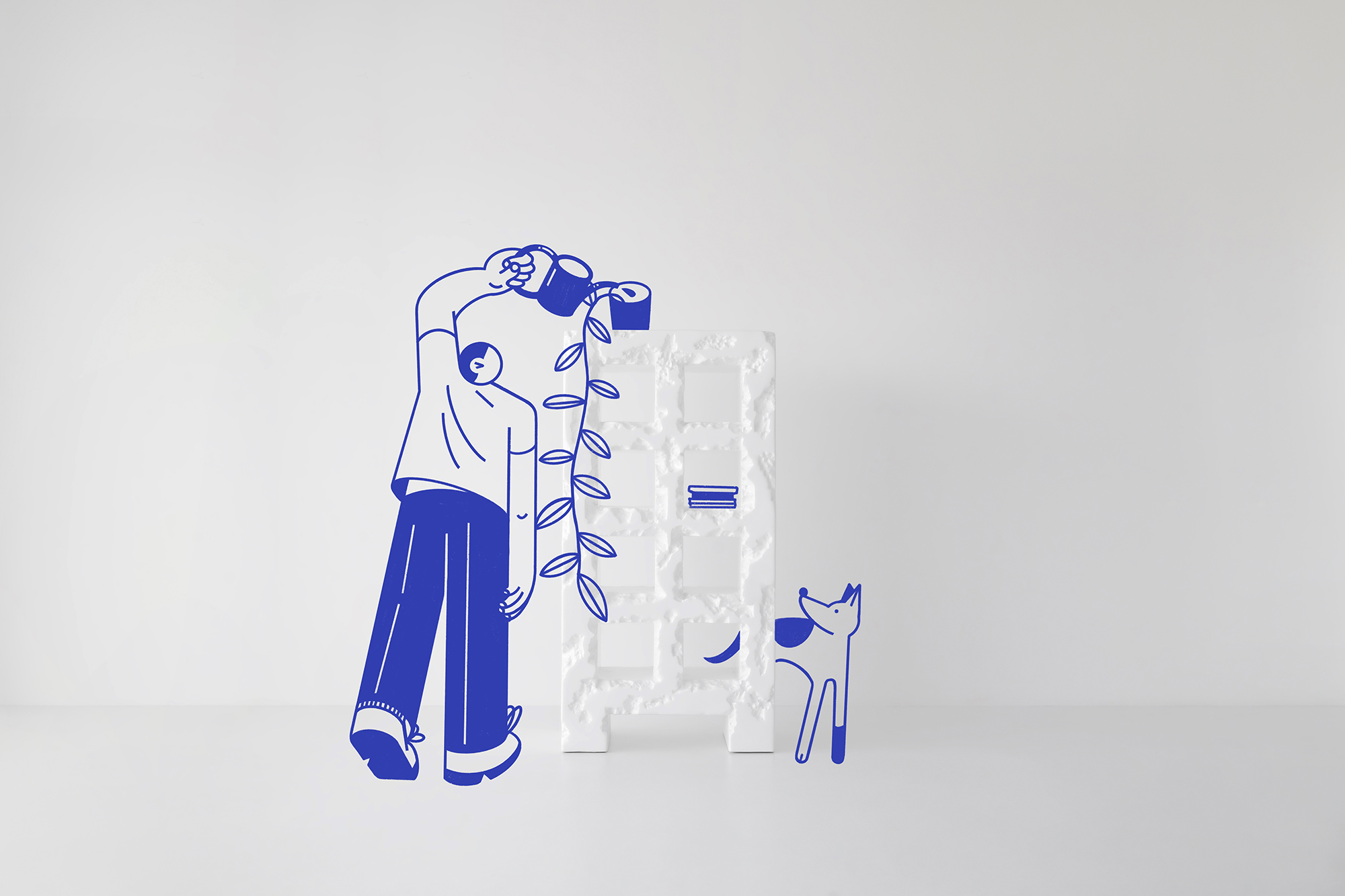 What does this project say about KAMEH's approach to collaboration between different creative fields? Art can mean different things to different people, and that's the beauty of it. To me, it's about connecting with talented individuals from various creative industries to create something meaningful. This collaboration demonstrates KAMEH's desire and need to work with people from different fields.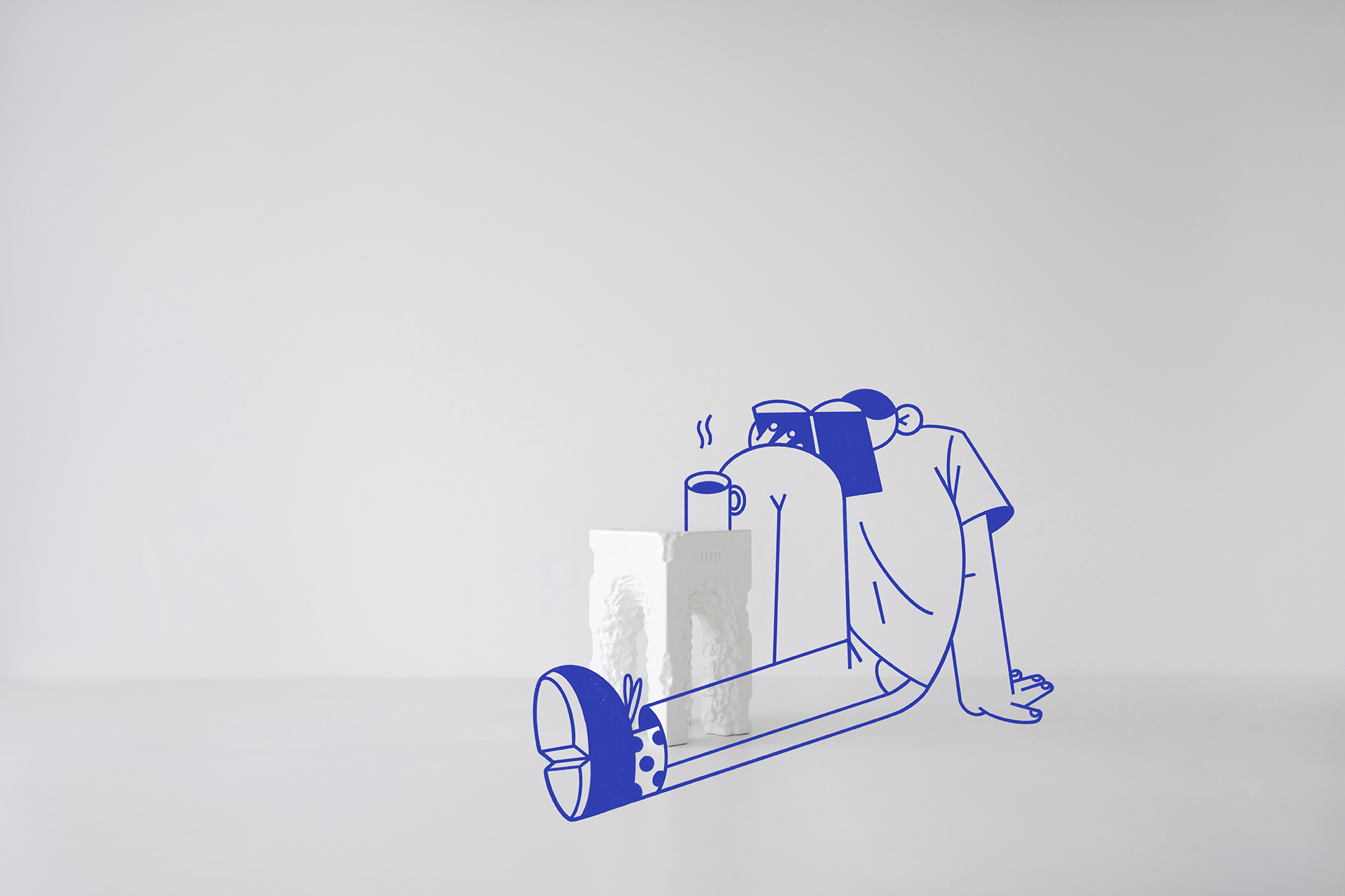 How does KAMEH plan on working and collaborating with young artists in the future? I can't reveal all our secrets – but collaborating with young artists is in KAMEH's DNA. We aim to provide a platform for young artists to express themselves creatively and showcase their talents.