Upon entering Ishara Art Foundation, visitors are greeted by a complex web of pencilled-out associations between friends and collaborators. A sketch by curating artist Sohrab Hura is a microcosmic representation of the bonds that make up Growing Like A Tree, the exhibition that is currently on show at the gallery.
From its inception in 2019 with the exhibition Altered Inheritances: Home Is a Foreign Place to its current showcase, the foundation continues to map a complex topography of South Asian identities and perspectives from its home in Alserkal Avenue in Dubai.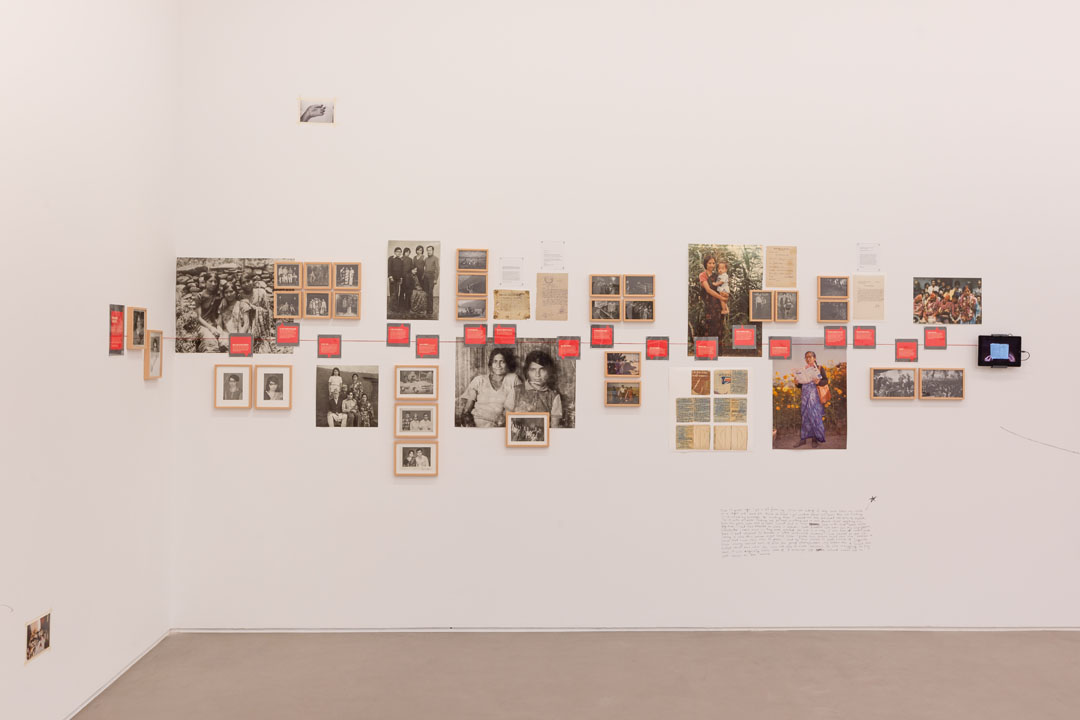 The foundation has made a point of featuring both established and emerging artists from the Global South. The intergenerational Altered Inheritances: Home Is a Foreign Place by Shilpa Gupta and Zarina explored placehood and belonging. Amar Kanwar's 2020 Ishara showcase Such A Morning also ran in tandem with multimedia exhibition The Sovereign Forest at the NYUAD Art Gallery, bringing the seminal artist's works in film and installation to a collegiate audience in the neighbouring emirate.
Through a research-led approach, Ishara has engaged in exhibitions both on and offsite as well as online, in addition to education initiatives in and outside the UAE. Its activities have effectively established and deepened ties to a rich network of South Asian and international creative networks, from artists and academics to similar foundations and institutions.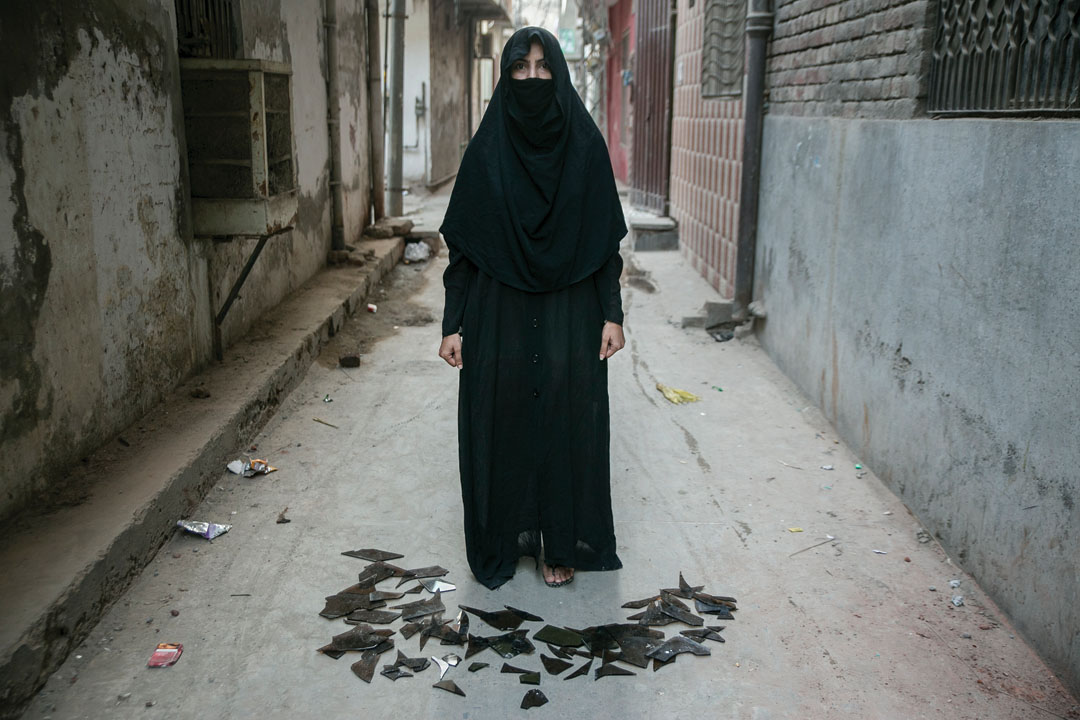 Growing Like A Tree features works by 14 artists and collectives from Bangladesh, Cambodia, Germany, India, Myanmar, Nepal, Pakistan and Singapore, several of who have never exhibited institutionally on a regional or international level. It also marks Sohrab Hura's first curatorial project as a photographer and filmmaker.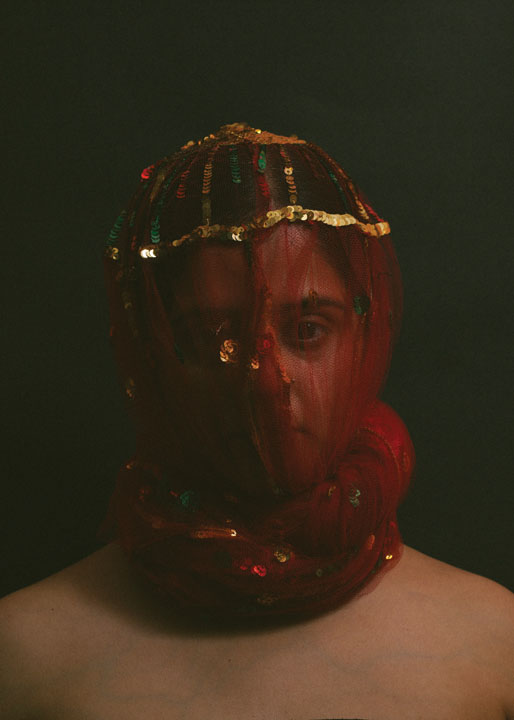 The exhibition encapsulates a collective moment in the lives of images that are often fleeting and obscured. "How can an exhibition capture new geographic alignments in the 21st century?" asks Sabih Ahmed, associate director and curator of Ishara Art Foundation, in a question he posed to Hura. These new alignments are far-reaching, contingent both on shared socio-political struggles and converging personal narratives.   
Growing Like A Tree, therefore, showcases an artistic network that is both sustainable and self-initiating, according to Ahmed.
Two vignettes, handwritten by Hura, serve as one potential entry point into the exhibition, documenting both a period of decline in his mother's health and a formative, life-affirming experience as a burgeoning photographer.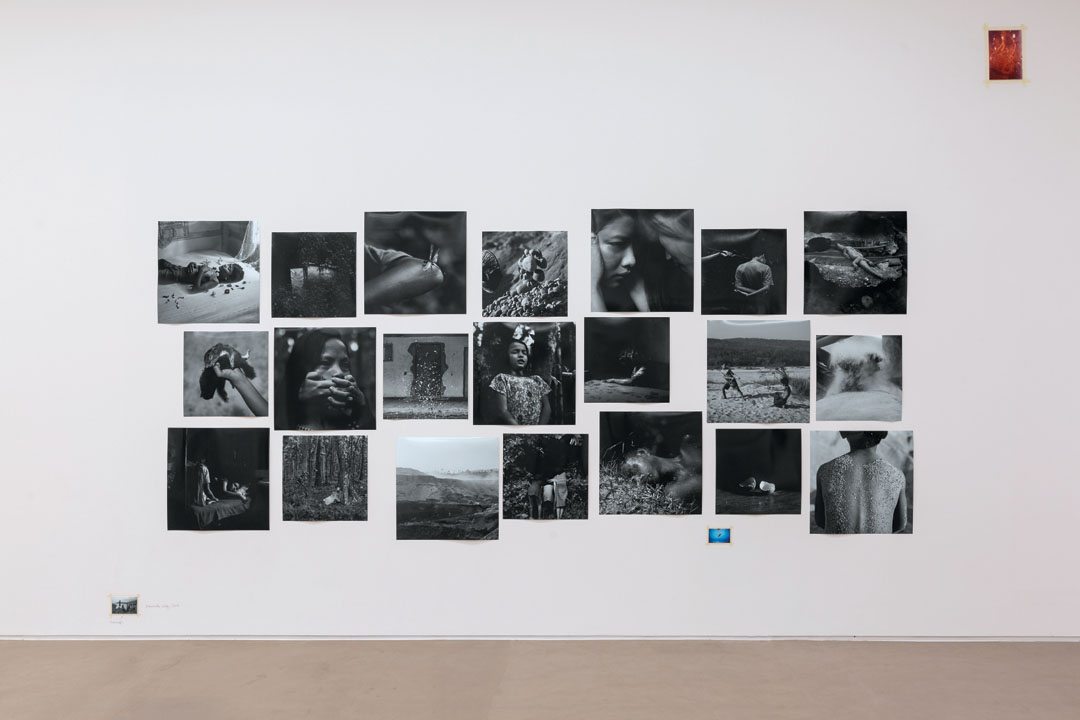 His own narrative thread is multifaceted, and he reflects on his early life and adolescence in a later archival series that sees his father emerge as a key influence on his artistic trajectory.
This same resilience – equal parts dark, whimsical and commonplace – is expressed through works like Yu Yu Myint Than's Sorry, Not Sorry (2019), which is the only photobook in the exhibition meant to be read. It documents a process of forgetting after the breakdown of a relationship, a slow march of images that parade states of absence and presence.
A series by Anjali House – a non-profit organisation in Cambodia that offers both material aid and creative, educational outlets to underprivileged children – is shown across two tables forming a rough 'L' shape.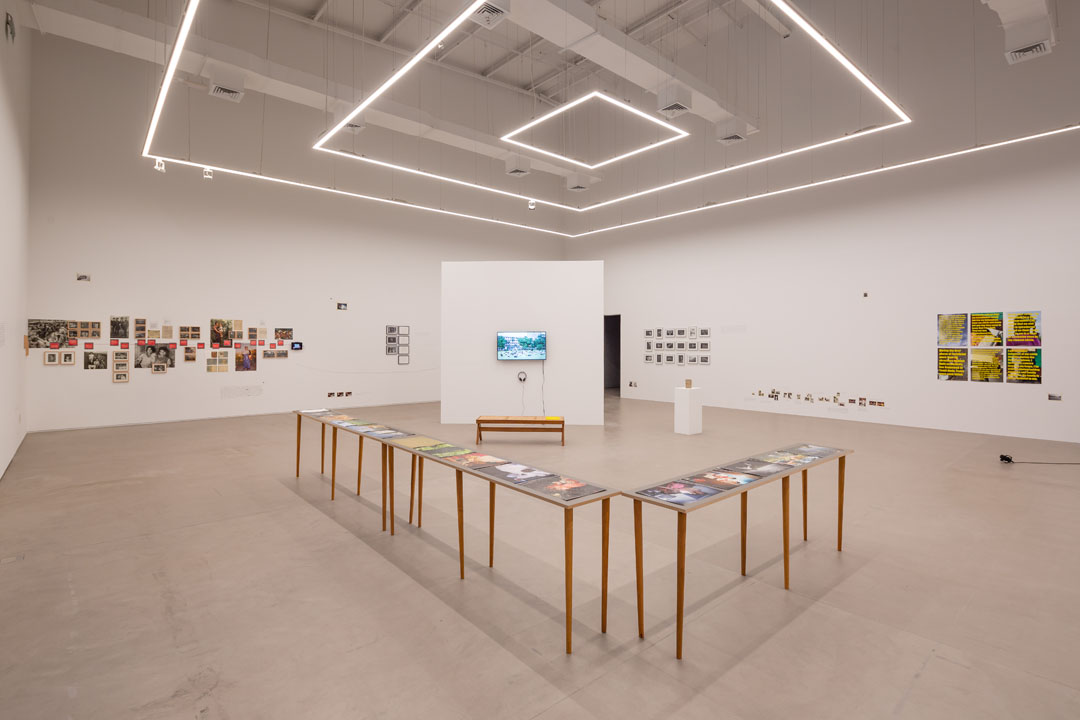 "I was charmed by the way they moved with the camera: carefree, raw and unaware of the baggage that came with being a photographer," Hura says of his time with Anjali House. These images are wonderfully unabashed and intuitive.
One of the show's most striking features is the lack of any conventional labels that would otherwise disrupt its delicate hierarchy of visuals and texts. Hura is present here, in scrawled wall texts and photographic notations interspersed throughout. "Growing Like A Tree lays out an incomplete blueprint of my experience of community and friendship, where photography forms the nucleus of this large and pulsating nervous system that entangles our lives together," he says.
The Nepal Picture Library, which occupies a large swathe of wall space, documents the struggles of the country's underground communist movement through the activism of Sushila Shrestha and Shanta Manavi. At the end of this wall is Bunu Dhungana's Confrontations series (2017), which grapples with social visibility through the colour red, catapulting the viewer into semi-darkness towards three ephemeral, inward-looking audio-visual works.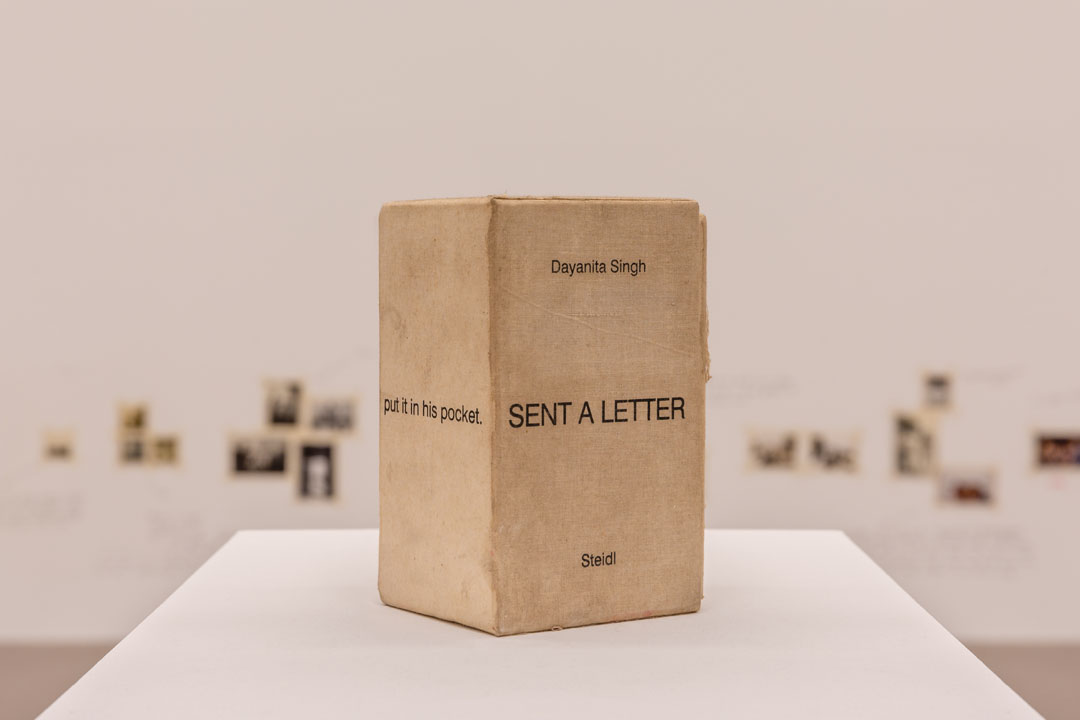 One of these pieces, Sarker Protick's Origin (2016), shows the transition of globular red, in and out of human scale. The piece evokes a spirit of image-making that is felt throughout the space.
Growing Like A Tree may very well help visitors reconsider the singular, solitary outlook that artists and practitioners often adopt. This illusion of a creative vacuum is dismantled by Hura, who likens an archive and by extension the exhibition itself to an endlessly flowing stream that belies demarcation.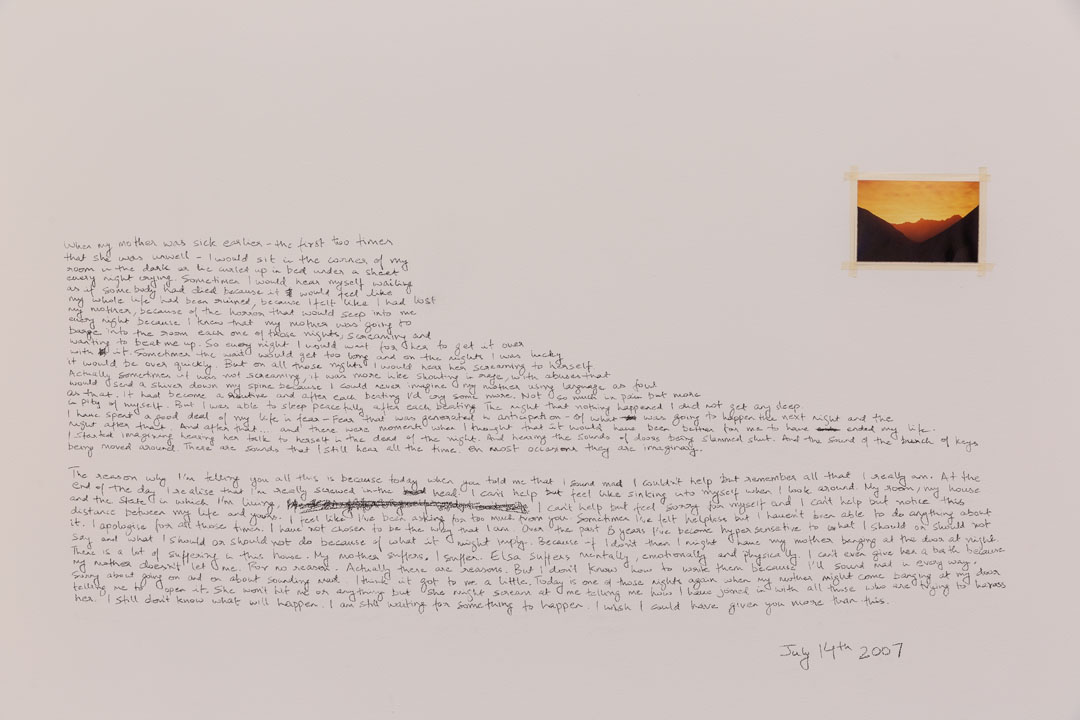 "I've always thought of the archive to be a containment. But maybe it's more like a valve that enables flows passing through. Like Dubai. Like everyone else who is part of this show," he says.
Growing Like A Tree's approach to both community and exhibition-building signals a deepening of roots for Ishara Art Foundation; a definite step forward for lens-based showcases in the UAE, amidst so much that is impersonally personal.