For her second collection for French retailer Monoprix, Paris-based architect and designer India Mahdavi's MADE IN/BY INDIA collection comprises a series of objects and clothing that stands as an "optimistic chromatic manifesto". Partly inspired by the aesthetic of the 1970s in India, the collection reminisces and romanticises the hippie glamour of Goa and Puducherry that acts as a gateway to an imaginary journey, illuminating a vision of escape.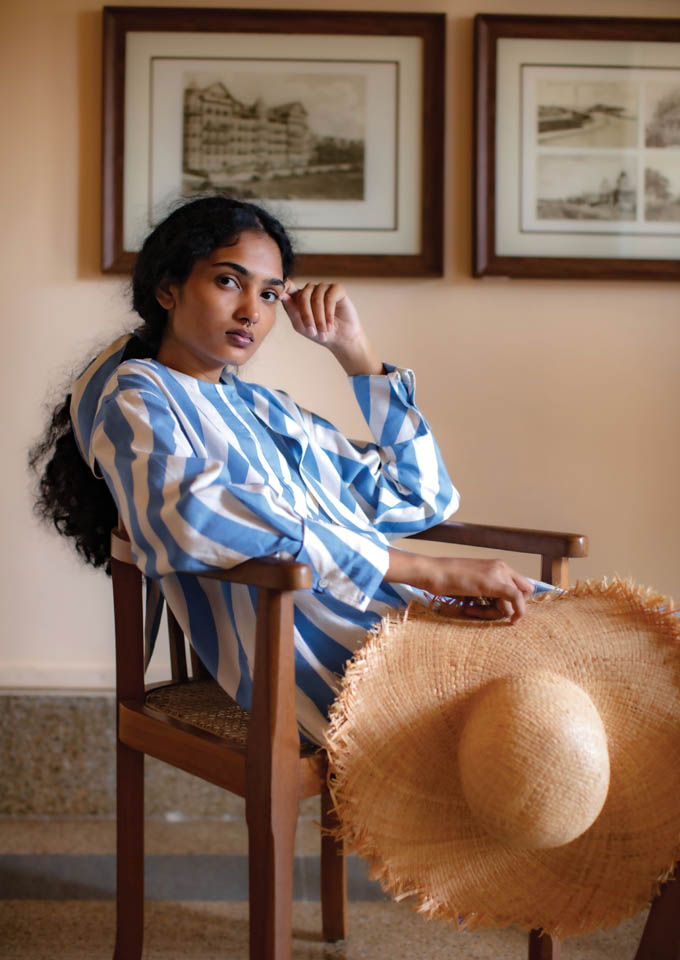 Mahdavi worked on different families of shapes and motifs, with stripes being primarily showcased across the collection, from the clothing items to the tableware and beach accessories. She then decided to add distortion to the vertical stripes which led to the beautiful wavy effect that became a signature theme throughout the entire collection.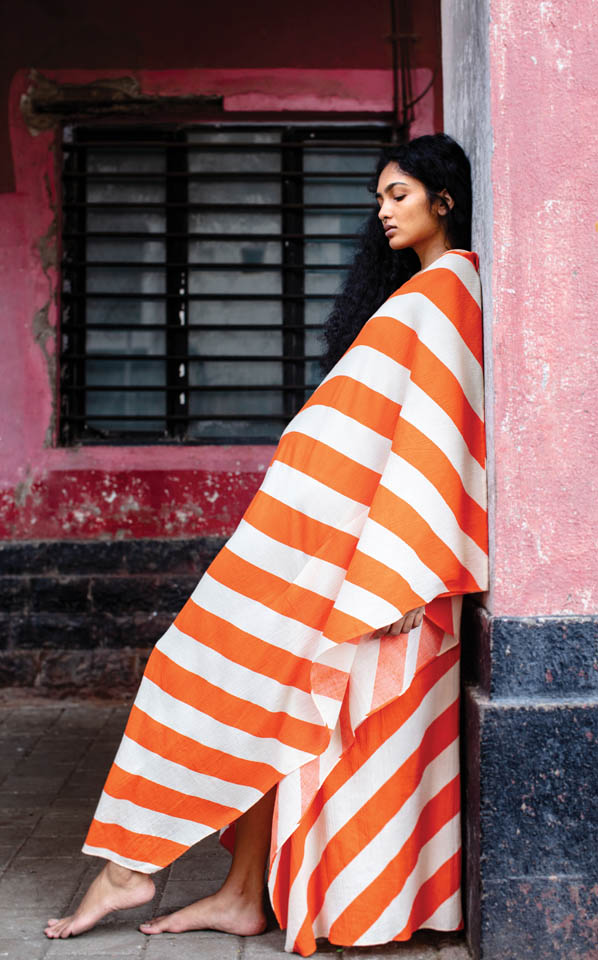 MADE IN/BY INDIA features an eclectic combination of objects including tableware, side tables and stools, a shopping trolley, beach accessories as well as a clothing line and fashion accessories that include tote bags and sunglasses as well as jewellery.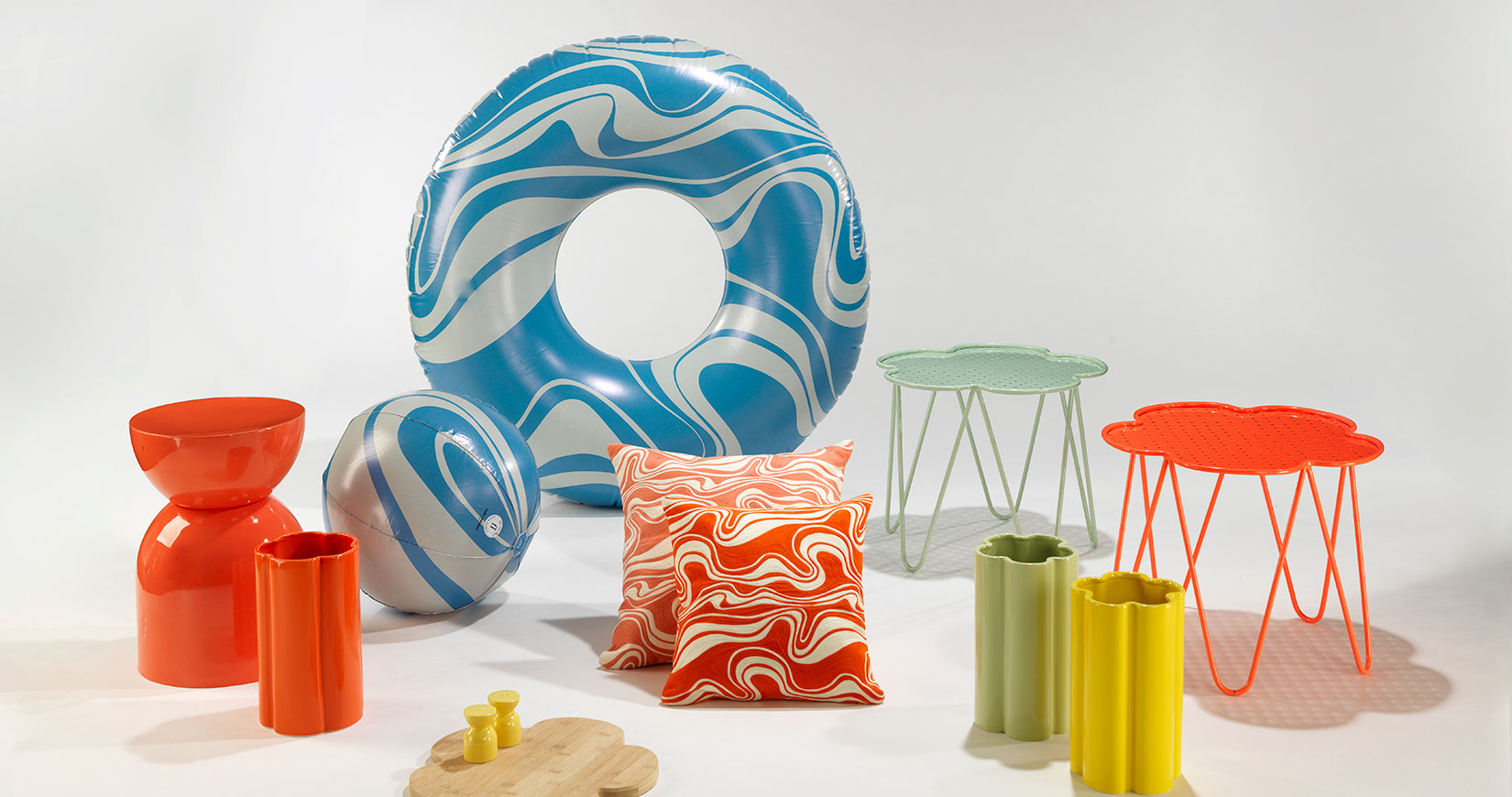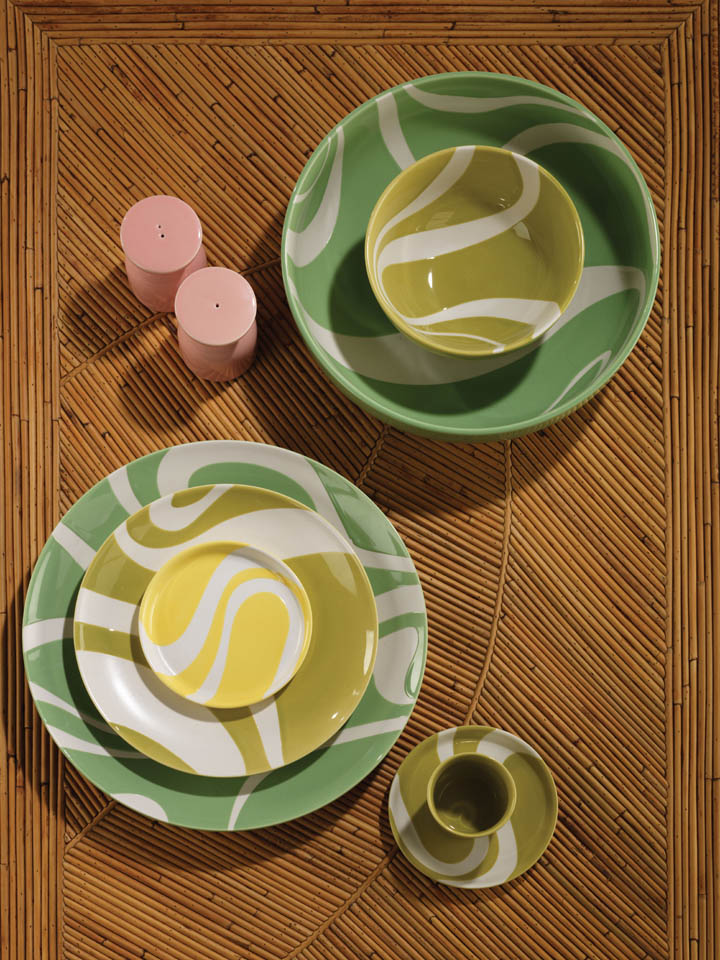 The clothes – that are made of cotton and high- quality synthetic fibres, have been produced by Creative Handicrafts, a social enterprise that has been training women from Mumbai in textile and toys production methods since 1984, in order to support them in gaining economic self-sufficiency.