What does the upcoming edition of the fair hold for visitors?
The Downtown Design 2023 fair is a special milestone edition as we celebrate our 10th edition. A decade acting as an active catalyst for design, forging meaningful connections across the industry and creative community, with a focus on quality, contemporary design and fostering opportunity. 
The 2023 fair will bring together a roster of some of the world's most known and established names alongside innovative design studios and craftsmen, making their debuts in the region, providing visitors with a diverse and inspiring array of design from around the world. With fresh design revelations, spotlighting regional talent, showcasing international collectives and independent designers and small studios from all corners of the globe making their debut to this region. Complimented by a strong line-up of creative features and pop-up exhibitions, events and activities and a star-studded talks programme to mark the anniversary, this year promises to be exceptional.
What is the central theme of the fair this year? How have brands adapted to the theme or working with it?
This year, for the 10th edition, we are introducing a thematic experience that pays tribute to the beauty and necessity of our natural surroundings, bringing elements from the outdoors indoor through the fair's uniquely devised visitor flow that weaves references from nature through displays of various regional and international participants. The theme focuses on the principle natural elements such as the sea, sky, earth, and lush abundant landscapes in the public spaces of the fair. The Veuve Clicquot Lounge uses the sea as its central design concept and features a pop-up oyster bar on the terrace. The Forum iterates a cloudscape concept that looks up to the skies. Designed by Fadi Saridienne, the Café by 1Life, looks towards the earth for inspiration with its soil and plantation.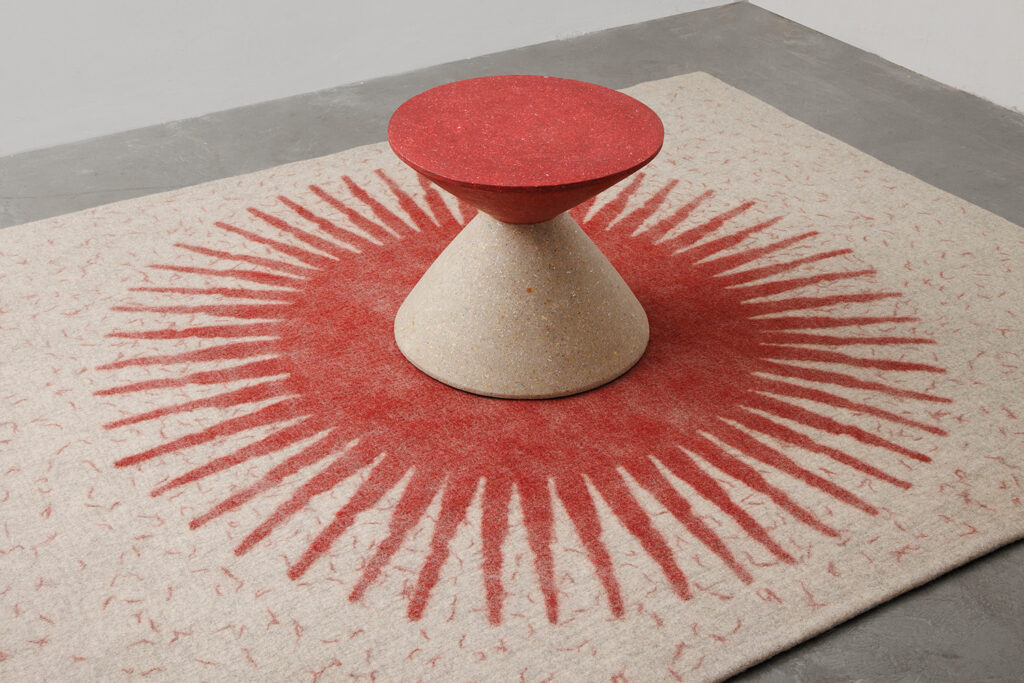 With this narrative running through the 10th edition of the fair, Downtown Design aims to generate dialogue and emphasize how natural materials and the great outdoors, can be ever-present and an integral part of our lives, both for the betterment of the planet and for our everyday wellbeing.
Upon entry into the fair, visitors will be met with diverse showcases. One of the first showcases is from Cosentino. A sense of serenity is evoked with the brand's roman bath concept realized by designer – Kristina Zanic and her team. The concept was created with Dekton Pietra Kode, a carbon neutral collection designed for Cosentino by Daniel Germani, and seamlessly features steps, pillars, flooring and pool in a harmonious composition – to the central fair area featuring outdoor concepts by Flexform, Ethimo, Jwana Hamdan and Grassitup.
Who are some of the new and exciting entrants this year at the fair?
We have an array of globally renowned brands joining us this year such as Dedar, Flexform, Kartell and MillerKnoll, and Apparatus, who I am personally a fan of. Another new key exhibit we are excited to share is F.A.M.E Collective (Female Artist of the Middle East), who will be presenting limited edition works by artists such as Carla Baz, Naqsh Collective, Karina Sukar and Talin Hazbar.
The Bowery Company is making their debut with a selection of Danish brands such as Audo Copenhagen, Ferm Living, Norr11, 101 Copenhagen and a Dutch brand – FEST Amsterdam, whose founder – Femke Furnee, started the company at the age of 27 when she couldn't access the type of furniture she would like at a price point she could afford. Furnee will be attending the fair and will participate in a panel discussion around accessibility and manufacturing collections, also touching on the topic of building a brand that breaks boundaries. The fair's dedicated section for collectives, individual designers and studios, titled – Downtown Editions, is back this year introducing creatives from all corners of the world. The lineup this year includes Edward Linacre (Australia), Akar de Nissim (Singapore), Fadi Saridienne (Dubai-based) and Don Tanani (Egypt). We have a lot of collectives and collaborative showcases this year, which is very exciting and will really provide an an intro and for the industry and public visitors. One of the examples is 'Anatolia', a collective exhibition of contemporary design talent from Turkey, reflecting the region's unique mix of ancient and modern influences staged by the curatorial team of Isola Design. Another example is a showcase of Dutch design talent, curated by Margriet Vollenberg, which will feature a line-up of limited-edition and handmade works by creatives from the Netherlands.
How was sustainability integrated within the fair? Any key brands working on the same with Dubai Design Week?
We have already implemented a number of sustainable initiatives such as not using single-use materials, using only existing infrastructures to build, recycling all its own waste, implementing solar energy to generate power and has gone digital with fair collateral, including invitations and catalogues.
Downtown Design showcases several brands and design studios who are at the forefront of innovation and exploration of the usage of circular economy materials and manufacturing. Through a series of talks and panel discussions, hosted at The Forum in Downtown Design, the fair provides a dynamic stage for interaction and dialogue around sustainability and ethical practices in the design industry. Featuring leaders from international and regional design scene, the opening keynote will be given this year by Lidewij Edelkoort – who is a renowned profile in the industry when we talk about sustainable practises.
Highlighting great creative talent from the region and beyond, Dubai Design Week provides a platform for both emerging and established designers, architects, educators, companies and all creative practitioners alike and this year's programme will feature large-scale outdoor installations with a focus on how design, science and technology can converge to reclaim materials of our past, as well as reimagine new forms that foster sustainable practices. Visitors can explore immersive public interventions made from materials such as loofah and sugar and repurposed bamboo, with large-scale 3D printed architecture installation at the forefront.
The Abwab commission returns this year and will explore the use of palm tree stands as a prime example of a sustainable resource in architecture, while Urban Commissions will highlight the UAE's design-conscious urban development goals with this year's winning project which utilises recycled bio -plastic derived from renewable resources. Both projects will be staged and unveiled at Dubai Design Week in d3 in November.
Which countries have the highest number of participants joining the fair? Has it changed from last year?
The largest representation in origins of exhibiting companies remain from the UAE, Italy and Spain – what has really changed in comparison to last year is a variety of new countries that have been underrepresented in the past, e.g. The Netherlands, Colombia, Denmark, Singapore, Australia, South Korea and Taiwan.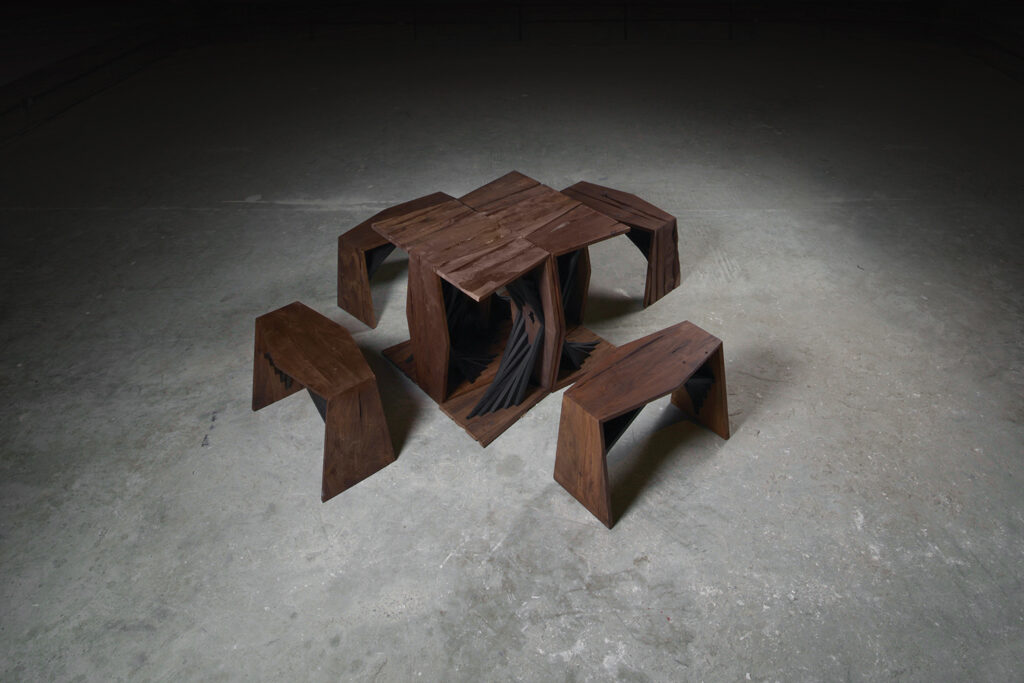 Which brands have returned to the fair? And how are they working with the fair to implement a unique outlook?
Returning exhibitors include; Huda Lighting, who has a whole section (350 sqm) in the fair this year, where they are showcasing Lodes, Italamp, Bomma, Masiero, Slamp, Panzeri and Penta Light – all really great brands. Kohler will launch a new product presented in a design concept by Nada Debs. Cc-tapis, Jaipur Rugs, Illulian, Poltrona Frau and Cassina are back with standalone showcases. Some of the other brands include – La Nena Home, Lasvit, THG Paris, Ethimo, Jwana Hamdan together with Purity and Serip, MODU, spearheaded by Omar Al Gurg. Sharjah-based 1971 – Design Space, are this presenting this year, an experiential installation by the talented Neda Salmanpour. 
Binchy & Binchy are back this year with Innofab45 this time, presenting innovative pieces using 3D printing technologies and materials. Eatablished Lebanese (UAE-based) designer Fadi Sarieddine Design Studio will launch a limited edition collection composed of pieces carved from stone and wood – it has been a few years since Fadi was present in the fair so we are thrilled to have him back onboard, and Douxteel from Taiwan who also exhibited pre-COVID, are now back for their second edition. 
What can we expect from Design Talks? Will there be any specific section dedicated to COP28?
The Forum will be designed by Intercon (spearheaded by Mohammed Adib) and will, as in recent years, be very much in a modular format and provide an intimate setting that promotes dialogue between speakers and participants, to really provide a platform for active discussion for the industry and the community. 
We have a very strong line up of prominent profiles from the region and the international creative stage joining this year, marking our 10th edition.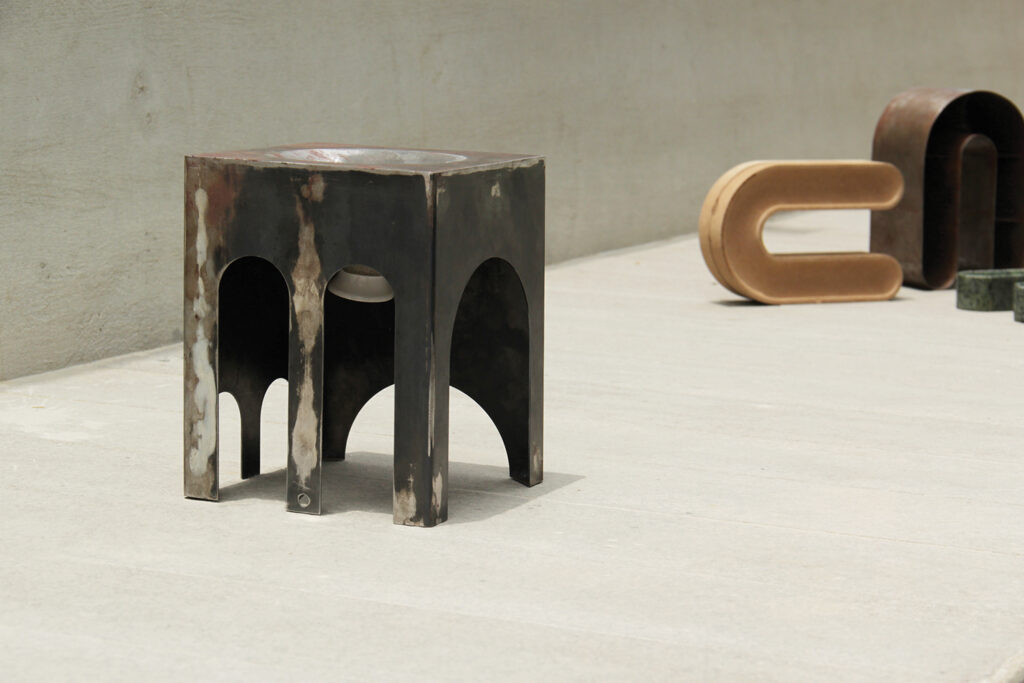 Any specific regional programs for students or local talents?
This year a roster of designers from the UAE are participating with fascinating and innovative projects. The specific collective titled – UAE Designer Exhibition will present works by over 25 UAE-based creatives, themed around the future of living spaces, and with a focus on materiality and social impact. 
Regional highlights include an experiential installation by the talented Neda Salmanpour, presented by Sharjah-based 1971 – Design Space. Renowned designer Fadi Sarieddine Design Studio will launch a limited-edition collection composed of pieces carved from stone and wood. Local design incubator, Tashkeel, will unveil the culmination of the 2023 Tanween Programme cohort, continuing the focus on sustainability and addressing the fundamental challenges facing the world today. The event lineup includes Wafa Al Falahi, Marwa Abdelrahim, Maryam Elattar & Mohamed Elnaggar and Chinara Tashmatova. Throughout the Dubai Design Week exhibitions and installations visitors can explore projects by prominent names such as Abdalla Almulla (MULA Studio), who was awarded the Arab Design Award by the Institut du Monde Arabe in Paris earlier this month (September) in the Emerging Talent category. Waiwai – the firm that represented the UAE at the Venice Architecture Biennale will also be featured at the event alongside budding creative talent such as artist & Designer, Areen Hassan, who engages with Islamic art as part of her practice, and architect AlZaina Lootah, one of the strong emerging UAE talent to watch.
Which sectors (hospitality/retails/residential) do you see massive interest from the participants side?
Connection is at the heart of everything we do; tethering design professionals with commercial opportunities in a sought-after and fast-growing market. We have seen from the B2B visitors of Downtown Design, as well as the Trade/Connect programme participants (Downtown Design's bespoke trade programme) – a strong engagement across all three sectors: hospitality, retail, as well as residential. However, the recent boom in the region has resulted in a heightened interest in hospitality and residential projects in the past year with nearly all trade visitors showing involvement in some aspect of these projects, whether it is design or product sourcing. Generally, participants in Downtown Design have a variation of objectives for exhibiting in the fair and for the layers of commercial opportunity they seek. These goals depends on their set up locally and in the region, as well as the way they operate markets and globally. We work in very close dialogue with our exhibitors and know that most are keen to connect with the residential and hospitality sectors from the UAE and the wider region, with key profiles predominantly being interior designers, architects and property developers.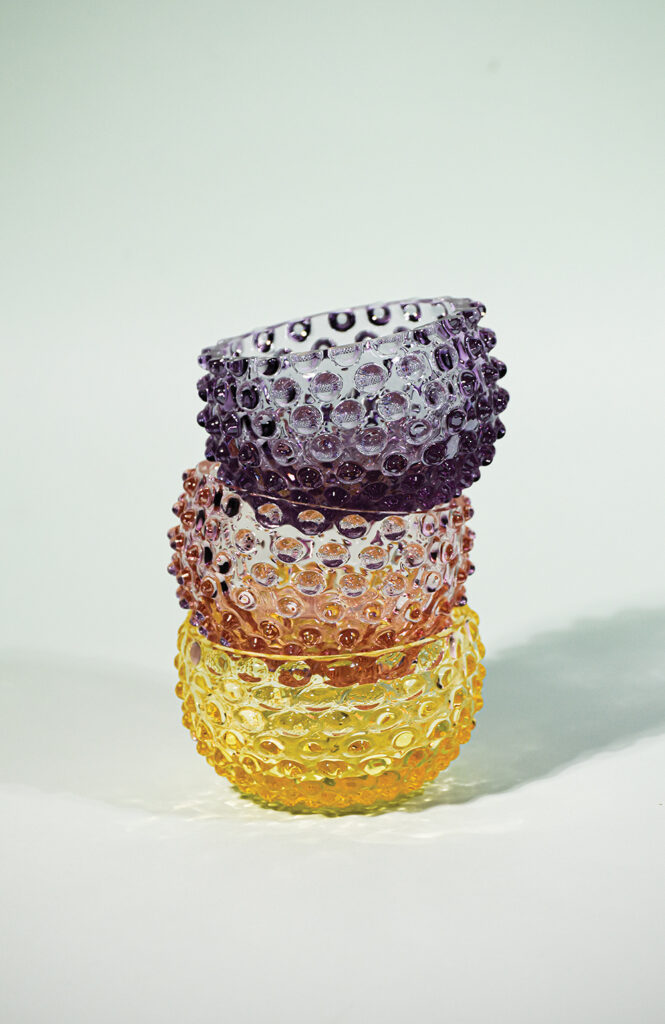 The heightened interest in these sectors reflects their growing significance across the region due to the rapidly evolving landscape and projects that push design boundaries, with Downtown Design being the pivotal point of connection to fostering meaningful relationships between the exhibitors and the key players.
Any special guests or collaborations you can talk about?
There are a number of people I am excited to have coming to the fair this year. It's a long list really but some stand out names are – Lidewij Edelkoort, of course! – Nina Magon, Arthur Mamou-Mani, David/Nicolas, Adam Nathaniel Furman, Pilar Zieta, Ozwald Boateng and Kelly Hoppen are coming back this year, too! 
How is this edition of the fair different from the previous editions of the fair and how was it developed?
The 2022 edition of Downtown Design was really a step up thus far, in terms of brands exhibiting, the curation aspects of the fair as well as the visitor journey. This year, we had tightened our guidelines and curation criteria, and implemented new elements for the overall visitor experience. That I think will not go unnoticed at the fair – and we strive to continue to emphasize points of improvements every year from here on, and work closely with all exhibitors and participants to ensure a refreshed flow and journey for exhibitors, and a point of discovery, in all upcoming editions.
Dutch Collective – what can we expect from the specific space? Any standout materials that they are designing with and if so, why?
The Dutch collective will be presented within the Downtown Editions section of the fair, and feature works by Milla Novo, FEMM Amsterdam, Studio Kalff, Atelier Ruben van Megen, and Timothy van Oorschot. Visitors will discover a very colourful presentation and a very explorative use of materials; rope interwoven with metallic elements, vintage glassware reborn as enchanting lighting fixtures, repurposed desert sand made into functional furniture.