Omar Al Gurg's Dubai-based brand MODU looks to the nostalgic and whimsical to create pieces that are designed for happiness.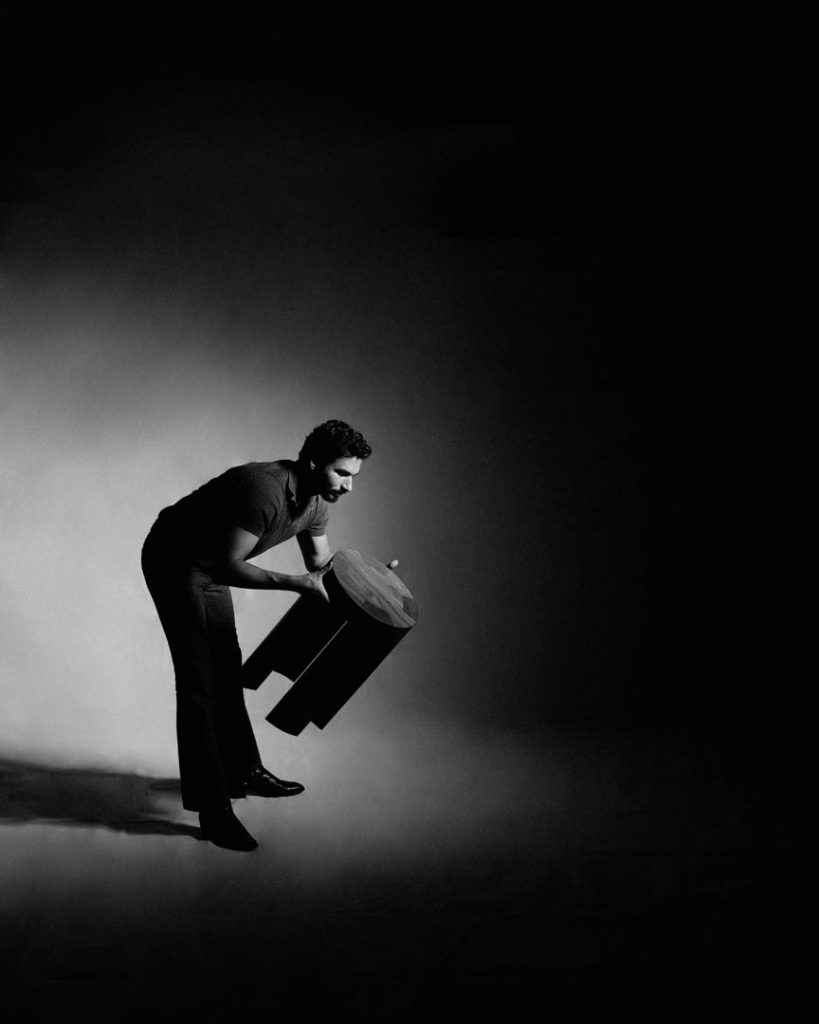 When did your interest in design begin?
I had an interest in art long before I had an interest in design. It started when I was a child visiting my first museum with my aunt, which then led to a photography hobby. Through photography I learned how to frame scenes, how to represent and showcase objects or a space through my own eyes. I think it was always in my nature to notice details and help curate people's experiences, and that's how I found architecture to be the most reasonable thing to study. Through exploring that mindset, I became fonder of design and continued to learn of new products and projects every day. I think what attracted me the most was the idea and possibility of making a difference in the world through design.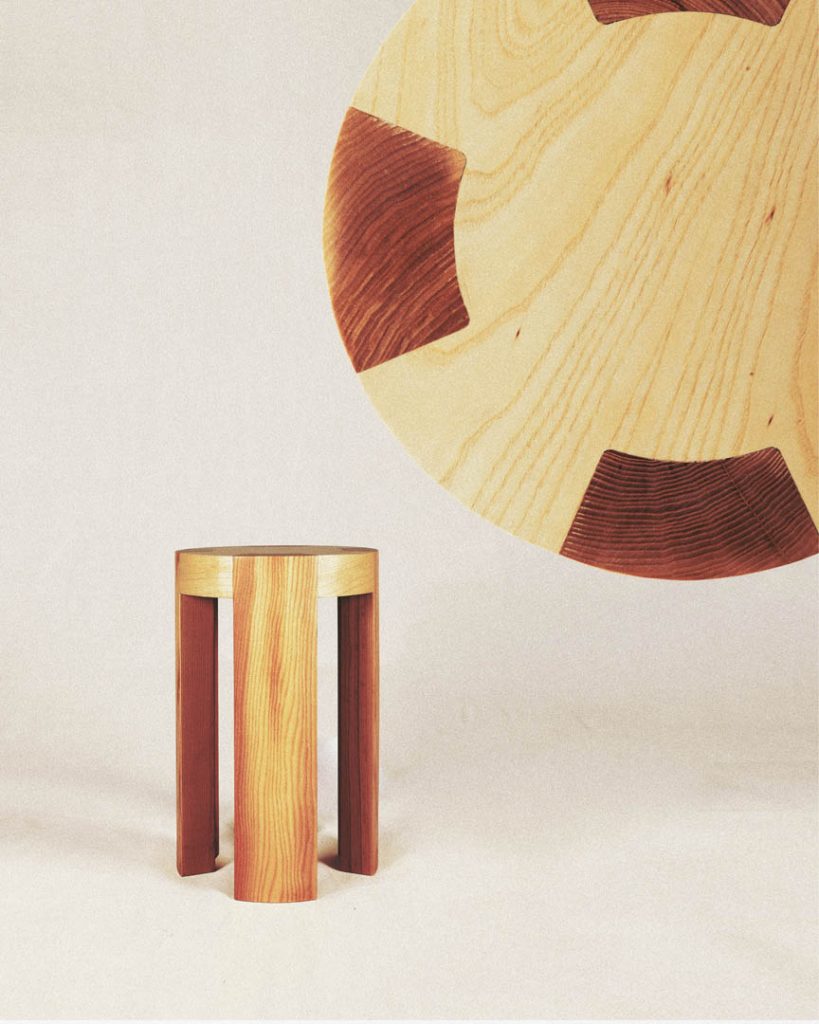 Tell us about how MODU started – and what did you hope to create?
MODU started through small sketches in my notebook during my national service. I would look at different daily challenges and try to solve them through furniture design. The sketches slowly started increasing and, before I knew it, I was curious enough to create Spike and to see how that would work. Spike started getting attention from the public, then Gene joined the MODU family and, before we knew it, we had a brand. It all occurred naturally. I hoped to make people's daily lives more convenient through pieces that would [stand] the test of time.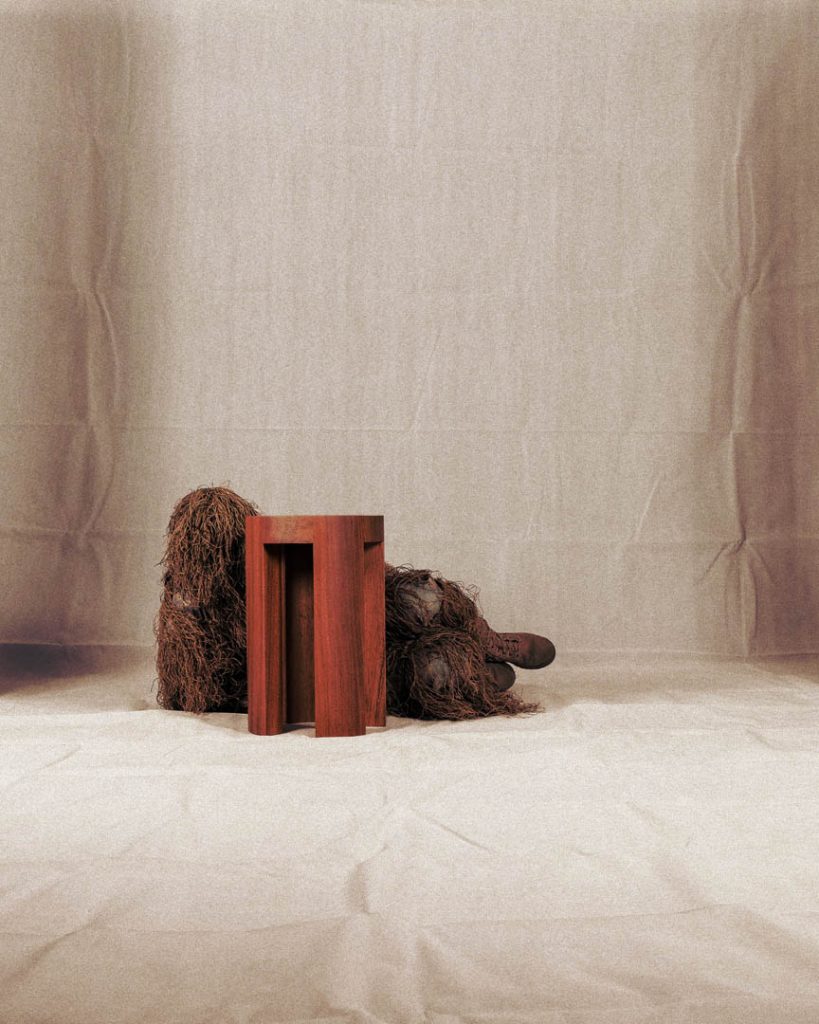 Why is the Mid-Century era so inspiring to you? What are the characteristics of the era that appeal to you and are reflected in your pieces?
There are so many beautiful aspects that come with the Mid-Century era, but the one that appeals to me the most is the honesty in design. What you see is what you get. There are no hidden mechanisms that try to conceal different parts of the furniture, product[s], or even [the] architecture. I like that it is honest, seemingly simple, and well thought-through. I try to reflect the honesty aspect with whatever I design. That's probably the biggest takeaway I have from the Mid-Century era.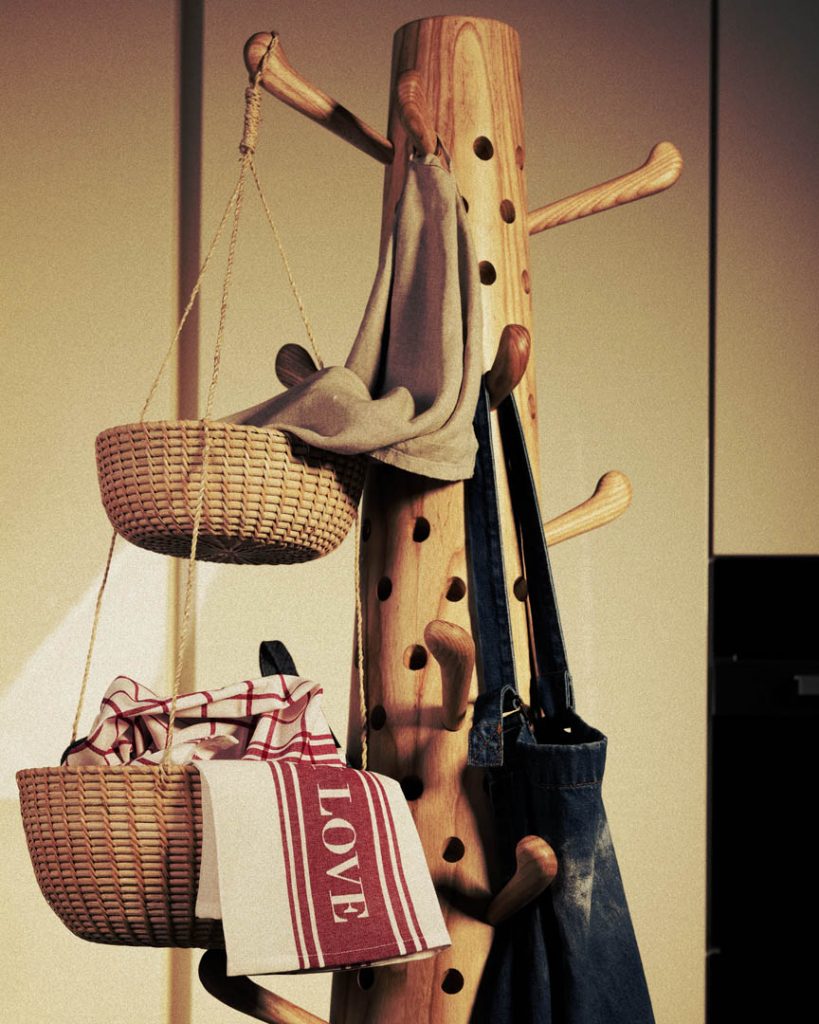 There seems to be a general appetite for more vintage (looking) furniture – especially for younger generations. What about that era do you think has made an impact?
I think people like feeling nostalgic. It's more about the feeling people get through using furniture like that, rather than the furniture itself. As people, we're exposed to so much new content every day, and our brain doesn't get to rest. The idea of something static that reminds you of a particular time in a fast-paced world instantly becomes appetising to us. Having to use and look at something timeless becomes a source of comfort. But that's just my speculation.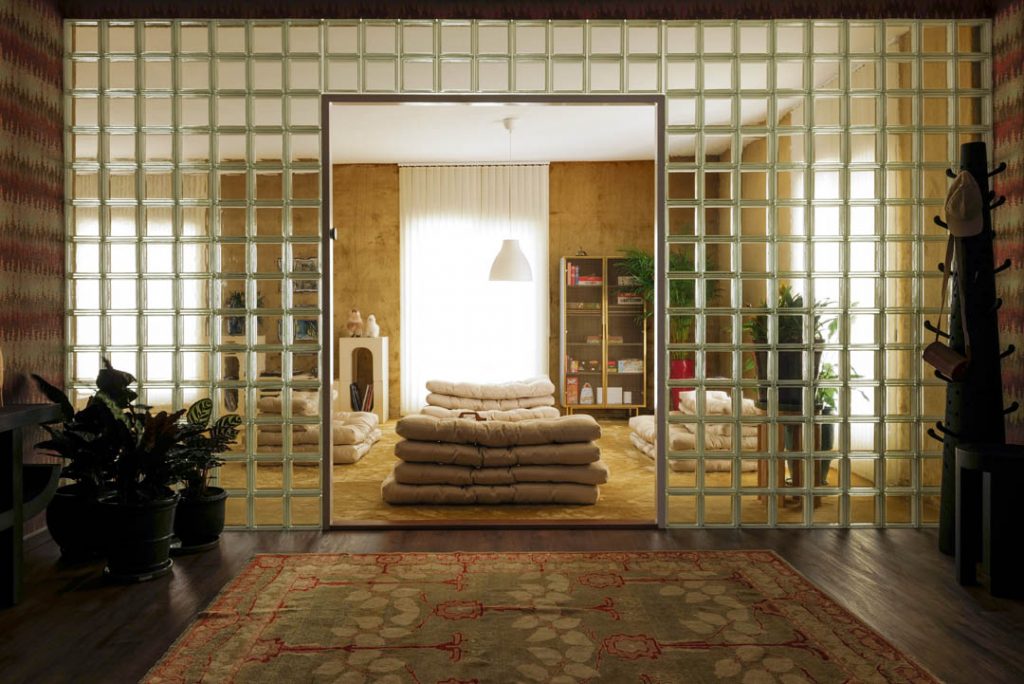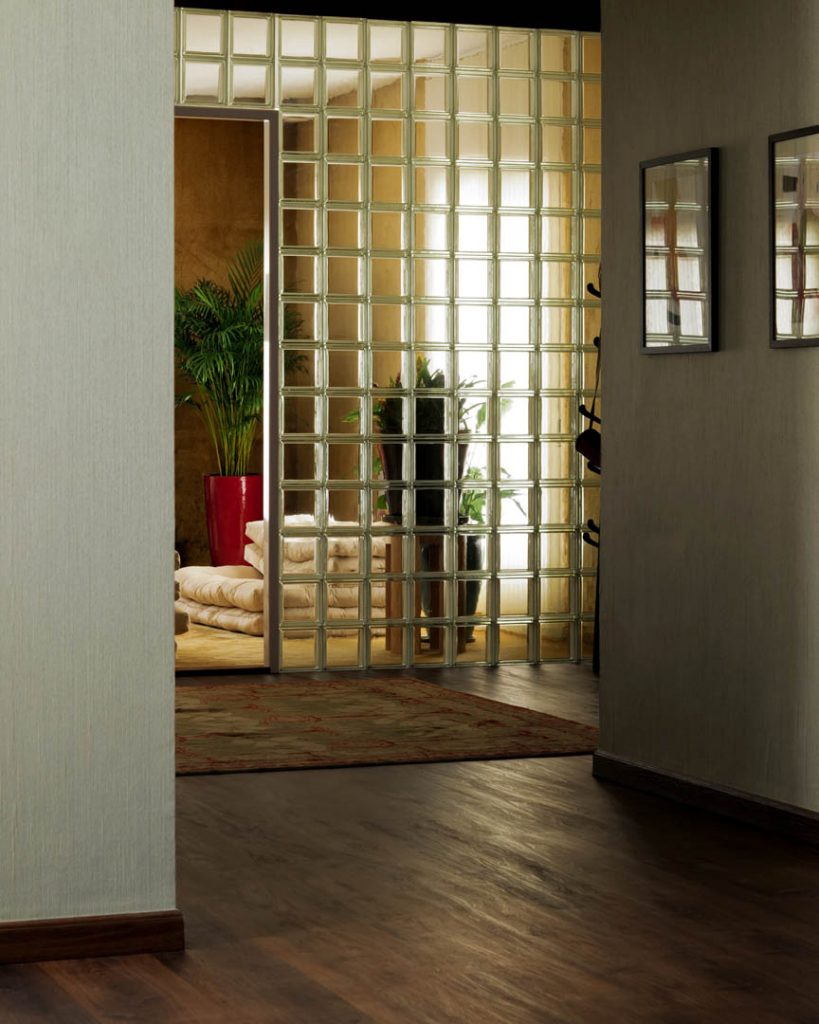 Tell us more about the graphical side of MODU. You have very strong and identifiable branding that is both whimsical and nostalgic. How did you want to communicate the brand's identity?
We worked with the talented Studio Foreign to develop the graphical side of MODU. Our main objective was to have fun with the brand, instead of taking it too seriously. I think, because of that, our brand became whimsical and nostalgic; reminiscent of posters from the 1960s where people had cheeky taglines and fun photos that helped show the public how much better their lives would be with a particular product. We love our products the way we love our family, and we want to represent our family in the most fun way that we can, all while still being a mature and sophisticated brand.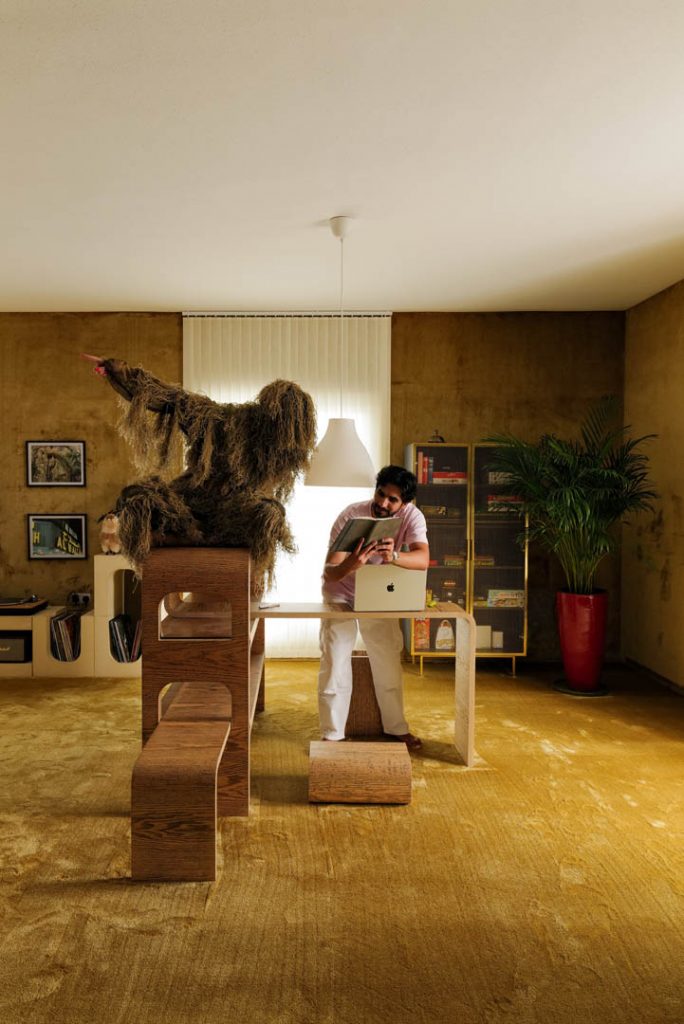 Is it important to you that the pieces also reflect some cultural elements of the Emirates, or is MODU more about a universal language?
MODU is more about having a universal language that speaks to everyone, all over the world. The subtle Emirati elements will of course show through the design of the products, but not intentionally. I think it's a given that MODU is influenced by the Emirates, considering I was brought up and raised here, but it's also important to be able to say that MODU is looking to showcase its design to the rest of the world, which is why it needs to be relatable to other cultures too.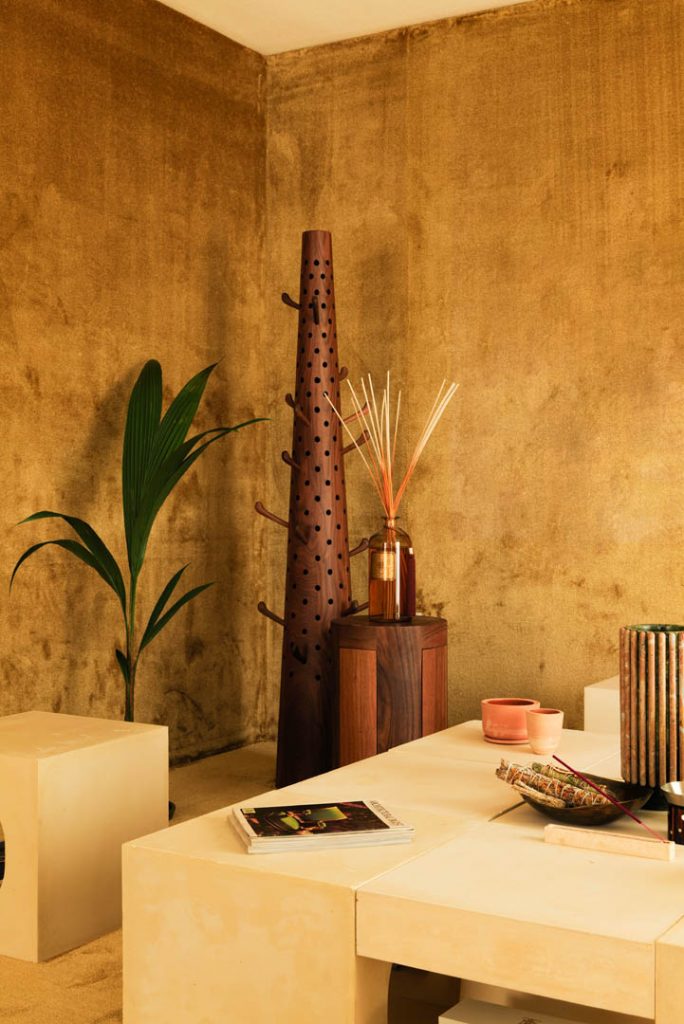 Tell us about the MODU villa. What were some design references and inspirations, and how will it engage the community?
Our space is a comfortable one. Putting it together, I always kept in mind that I wanted the community to feel at home when visiting, and not feel like they were in a showroom. The villa's concept is centred around creating a community around MODU, instead of it just being a place to showcase our products. A lot of the elements in the villa are inspired by '70s interiors, where most of the finishings are very tactile and influence people's mood and senses. A few names that came to mind when we were putting it all together are Verner Panton and Charles and Ray Eames. I also took lots of inspiration from my childhood and growing up around my grandfather's home. Back in the late '80s and '90s, wall-to-wall carpets were huge, which is also probably why people feel nostalgic when visiting the space.
[We want] MODU's villa to be used as a space for creatives to gather, have a great time, share ideas and build a strong community. What we really want to do is make a safe haven [where] people exchange thoughts and inspirations through a comfortable environment that doesn't take itself too seriously. Hopefully, soon we can organise talks, gatherings and movie screenings that can engage the community in ways that are fun and supportive – instead of [being solely] business-oriented.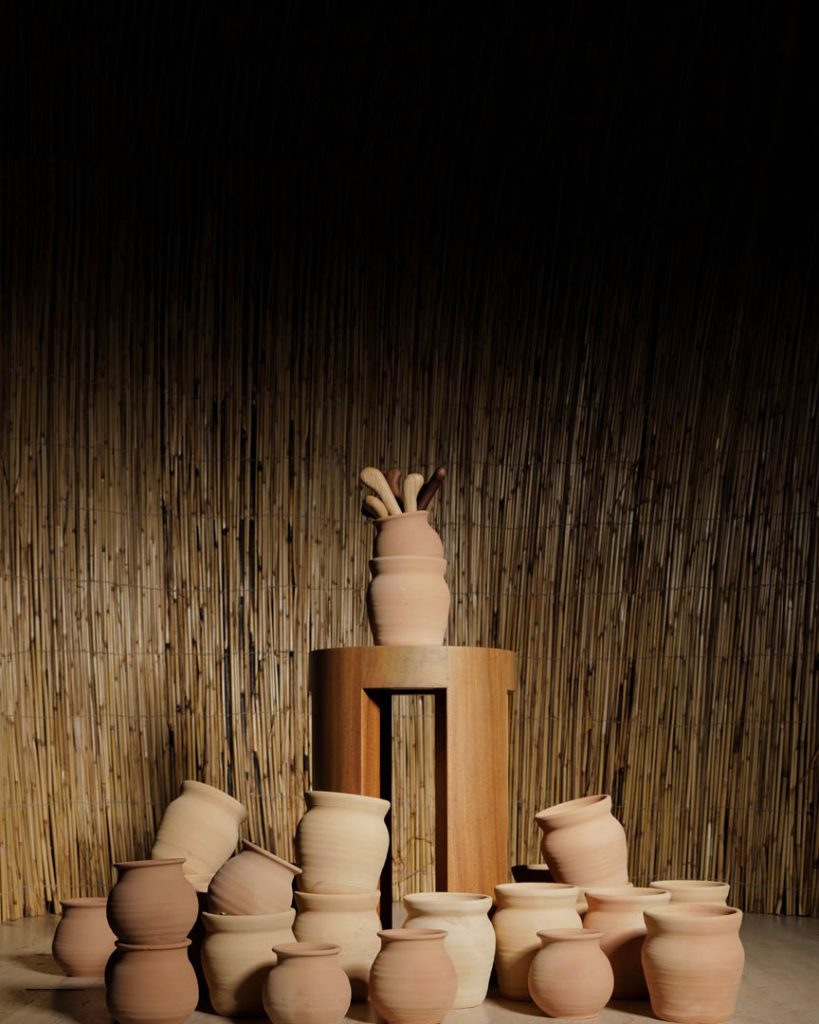 Are you working on anything new now that you can share with us?
We're working on a couple of projects. We hope to release at least one more piece of furniture very soon and are working on a very special collaboration with IWAN Maktabi Lab, which will be showcased during the upcoming Downtown Design, at our stall.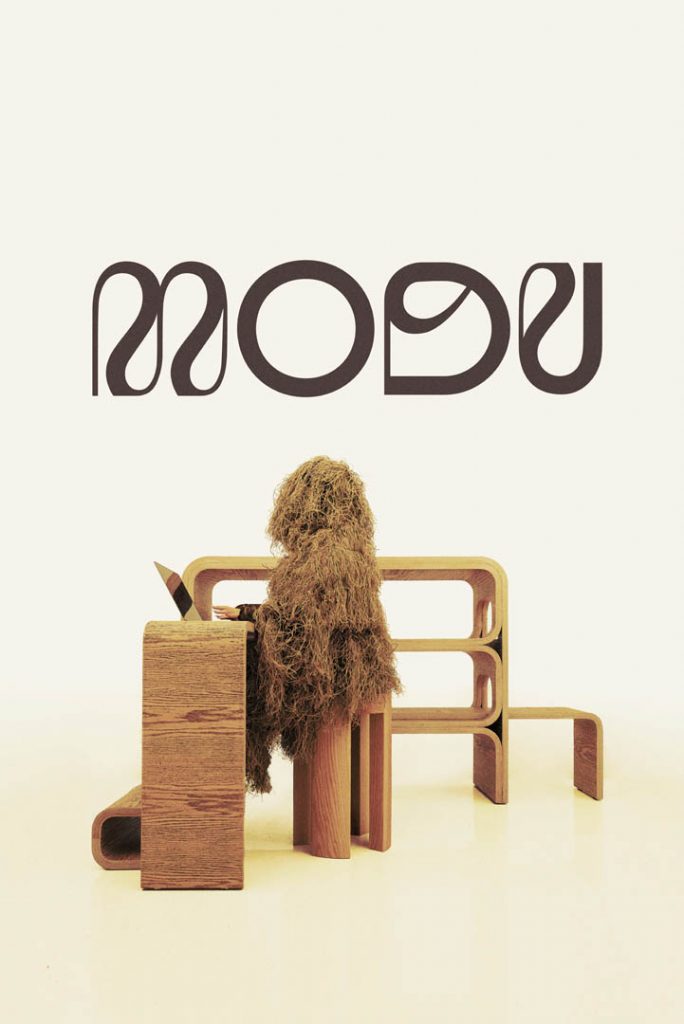 What is your goal working within the design industry? Do you see a different attitude to design with younger generations? 
My motivation is always to create a positive difference in people's lives, and my goal is an ongoing one of designing with a happy attitude. Another important aspect of my motivation comes from the community itself. We're thrilled to have the support of everyone that comes our way and are very happy and honoured to be accepted into the design industry with open arms. I think that the attitude that comes along with design in younger generations is a lot freer; people are finally starting to design with feeling and purpose, and I hope that the younger generation is starting to look more inward when it comes to their inspirations. It's great that we have a lot to learn from that [which] surrounds us, but it's also important not to lose your identity when it comes to creating something new and introducing it to the world.  @modumethod