identity is pleased to announce the shortlist for the sixth annual identity Design Awards 2020, which is set to take place on 4 November in Dubai, UAE.
Over the coming weeks, we will be releasing this year's shortlisted projects.
The Interior Design – Office recognises any space primarily dedicated to work including offices, studios and co-working spaces. 
Here is the full shortlist for Interior Design – Office: 
Gensler at Al Serkal Avenue by Gensler – Dubai, UAE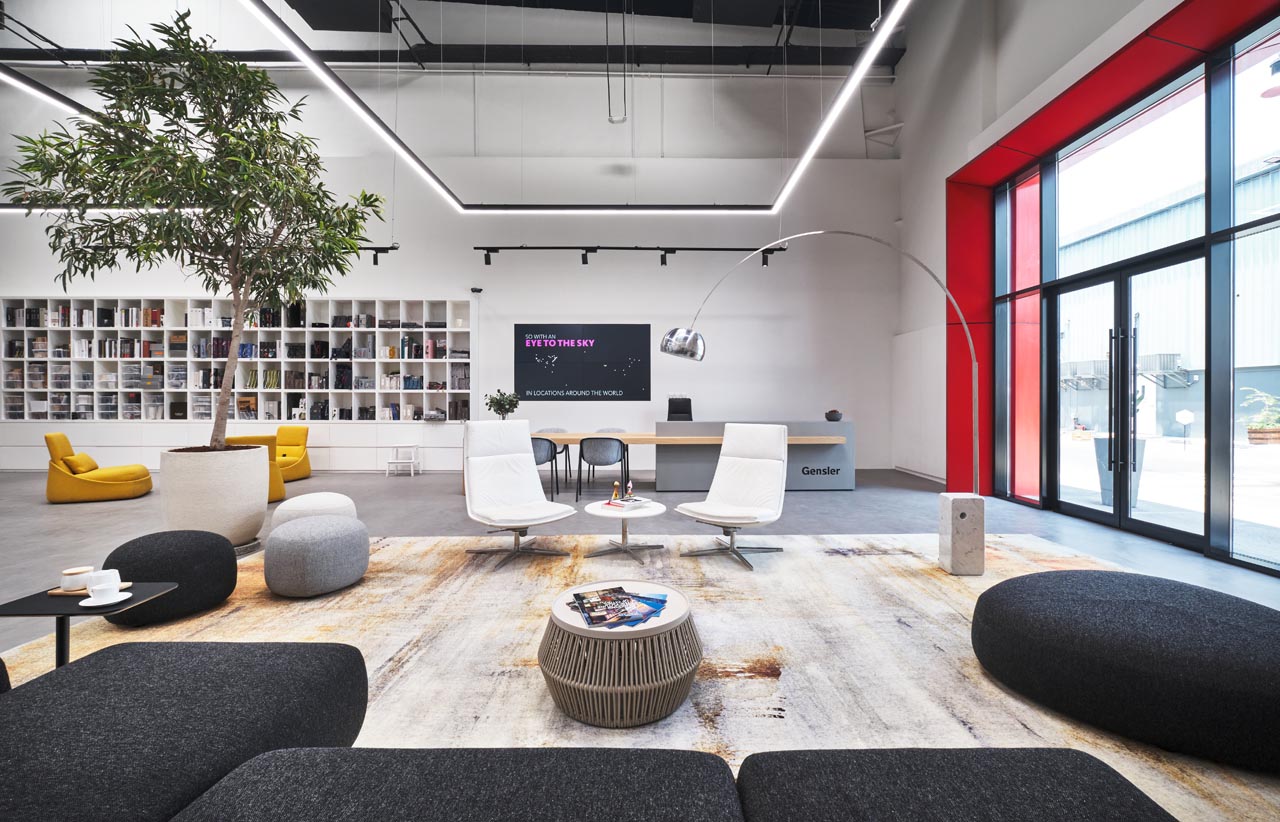 Gensler's move to a warehouse space with an open flexible layout was a response to the changing dynamics of workspaces. A simple Gensler red portal was created to frame the entrance. It sits proud of the warehouse corrugated façade to identify our location. We simply can't be missed. The narrow stairway to the breakout area "The Cloud" is painted in red and acts as a compression zone to focus attention and literally zone out as you move up to the break-out. The most exciting thing about a warehouse is that it has lots of height and space, allowing space to be utilized 'upwards' as well as 'horizontally.' This floating break out space allows people to always be connected. Inspired by the opportunity to engage in community events and share expertise, Gensler created a space large enough to host events and showcase design. The Runway is designed to host events to share creative ideas.
KEF Holdings by Kinnersley Kent Design – Dubai, UAE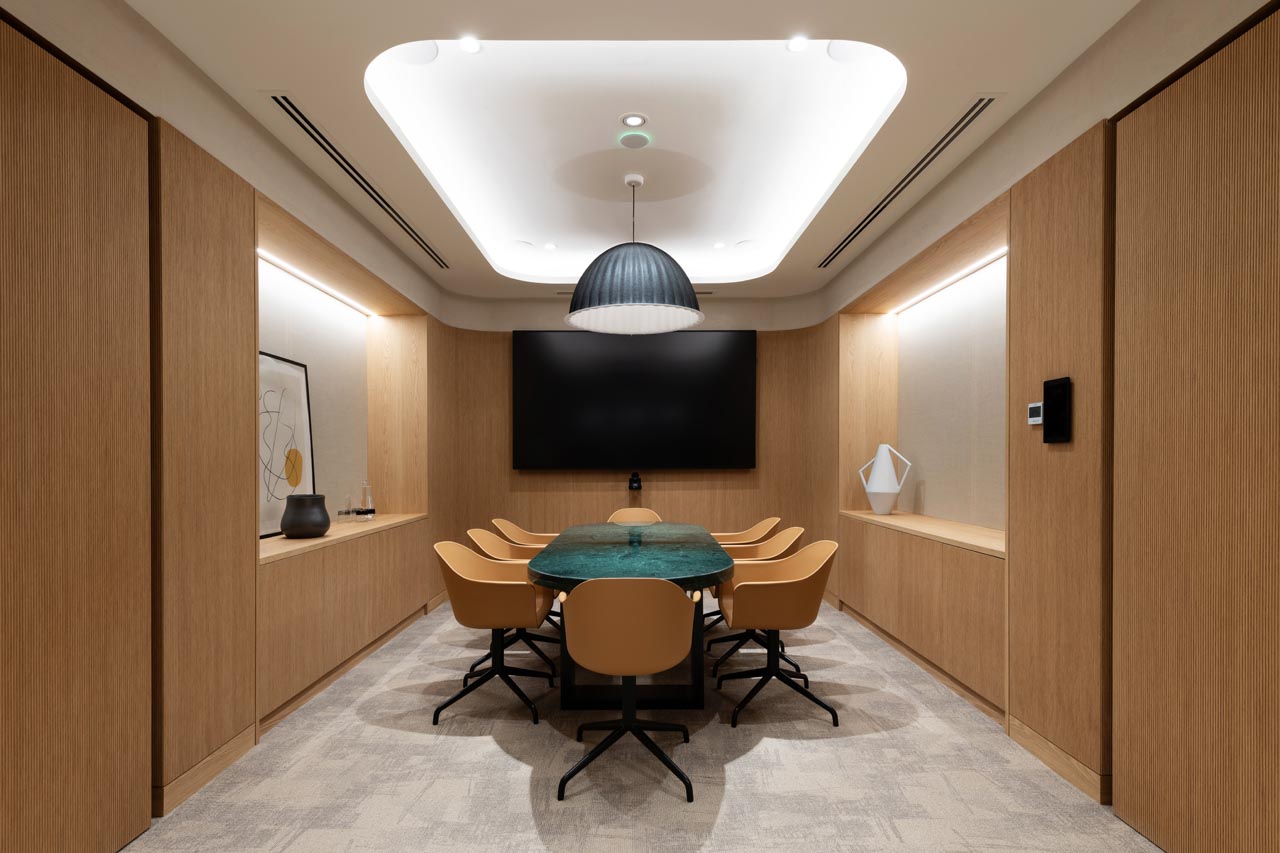 KEF Holdings had outgrown their previous office space and wanted to utilise this opportunity to extend their philosophy that have been guiding the past decades of business success into the work environment. Therefore, the design approach is warm, almost home-like, approachable and yet serious enough to reflect the high level financial investment that their portfolio contains. The carefully curated selection of materials, furniture and decorative lighting has subtly changed this 'office' structure into one with a sense of the family feel to the company and ethos that the owners evoke.
Nasab by T.Zed Architects – Dubai, UAE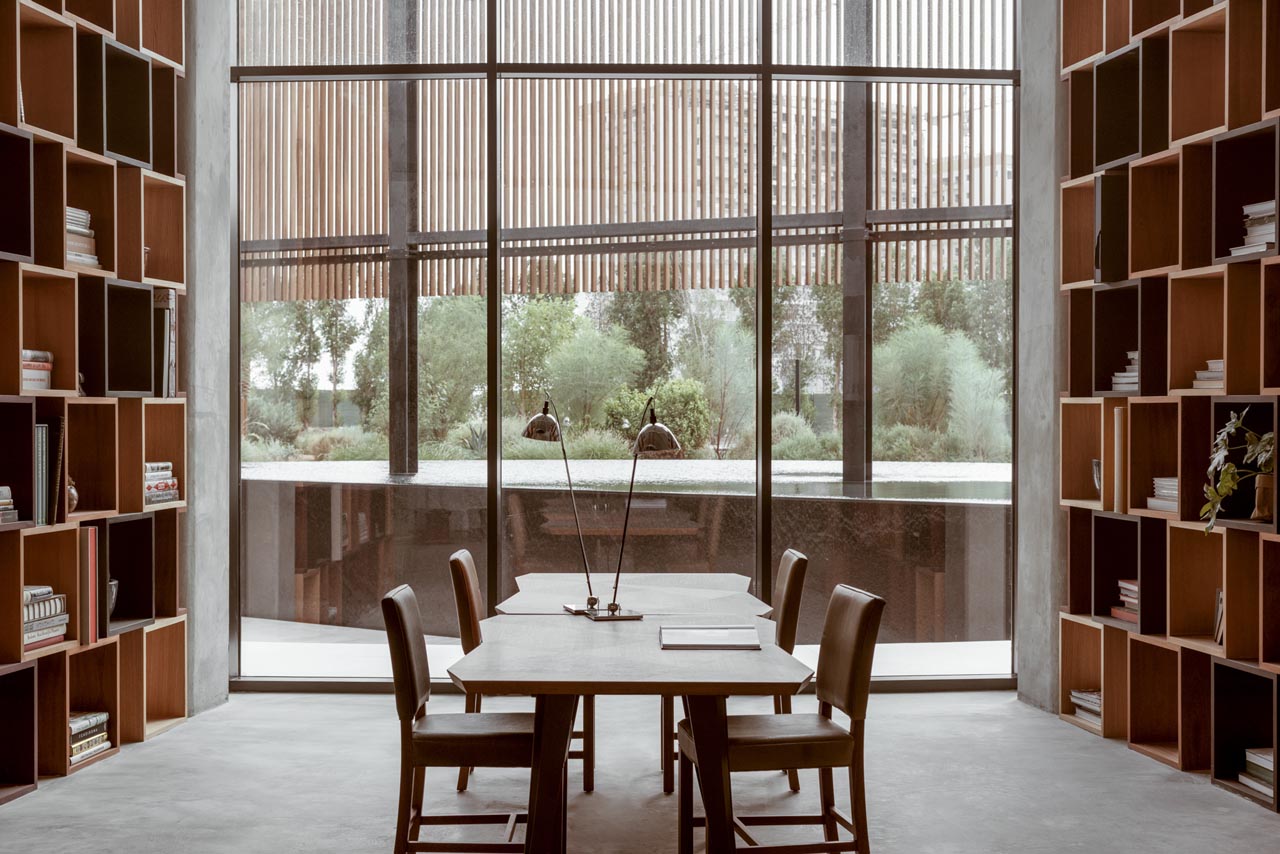 Nasab Dubai is a members-only co-working space and a social club, which sits within the luxury and real estate development KOA Canvas. The project is a spatial response to changing working habits in the region. T.ZED Architects were asked to create not only effective workspaces but also set up an environment for entrepreneurs and creatives to connect and collaborate within a thriving community. In order to design within the existing curved structure, the workspace physically frames an external amphitheater designed for creative gatherings and cultural activities that benefits members and residents.
Styled Habitat office by Styled Habitat – Dubai, UAE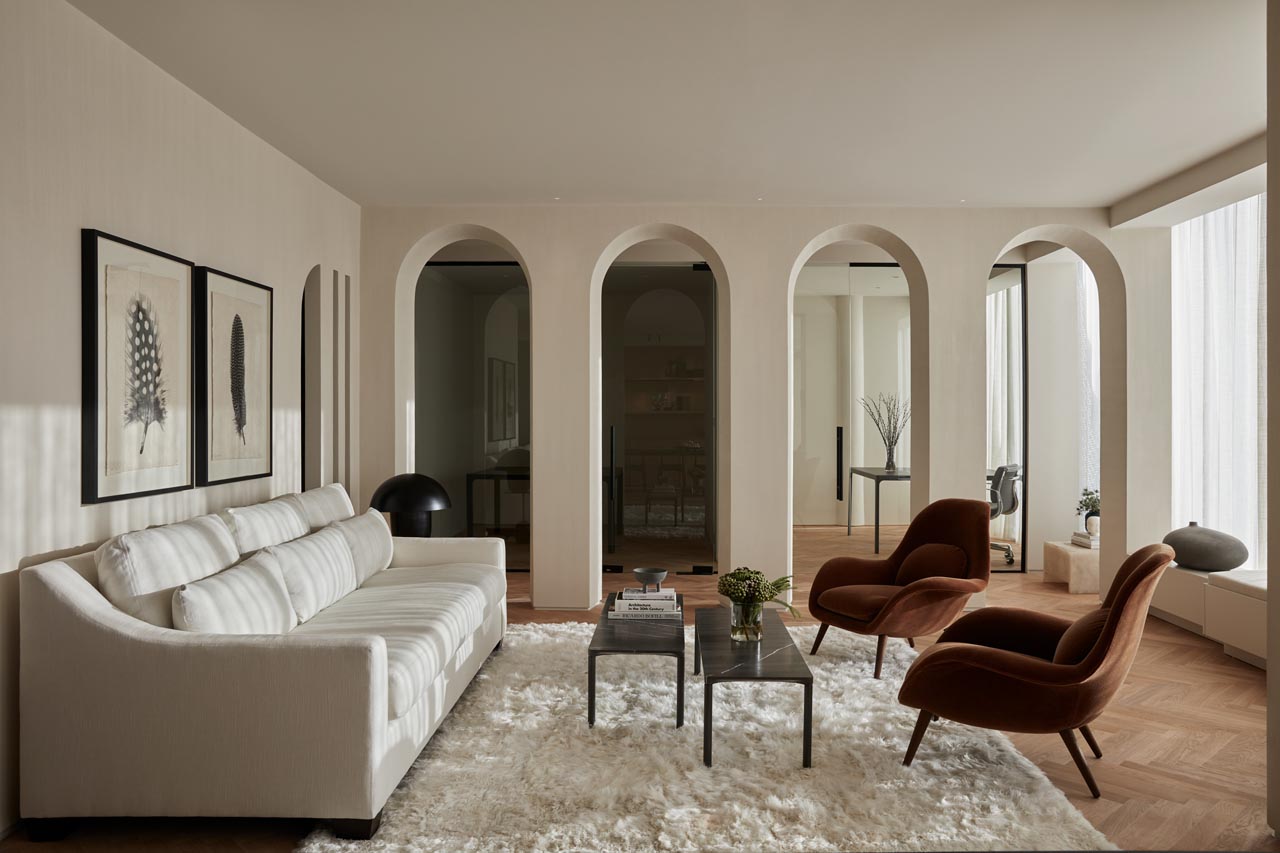 Styled Habitat felt that traditional models didn't represent Styled Habitat's aesthetic or values when designing their office space in Dubai Design District. The office design seeks authenticity, with fluid spaces that can adapt to various uses and as a calling card for our business. The airy yet casual space feels welcoming, personal, calm and contemplative. Its hybrid design combines both models of open and closed workspace, offering the team members the flexibility to collaborate, and the ability to focus in the individual office spaces. The studio was designed to showcase a clever use of materiality and a juxtaposition of styles.
Takeda by roar – Dubai, UAE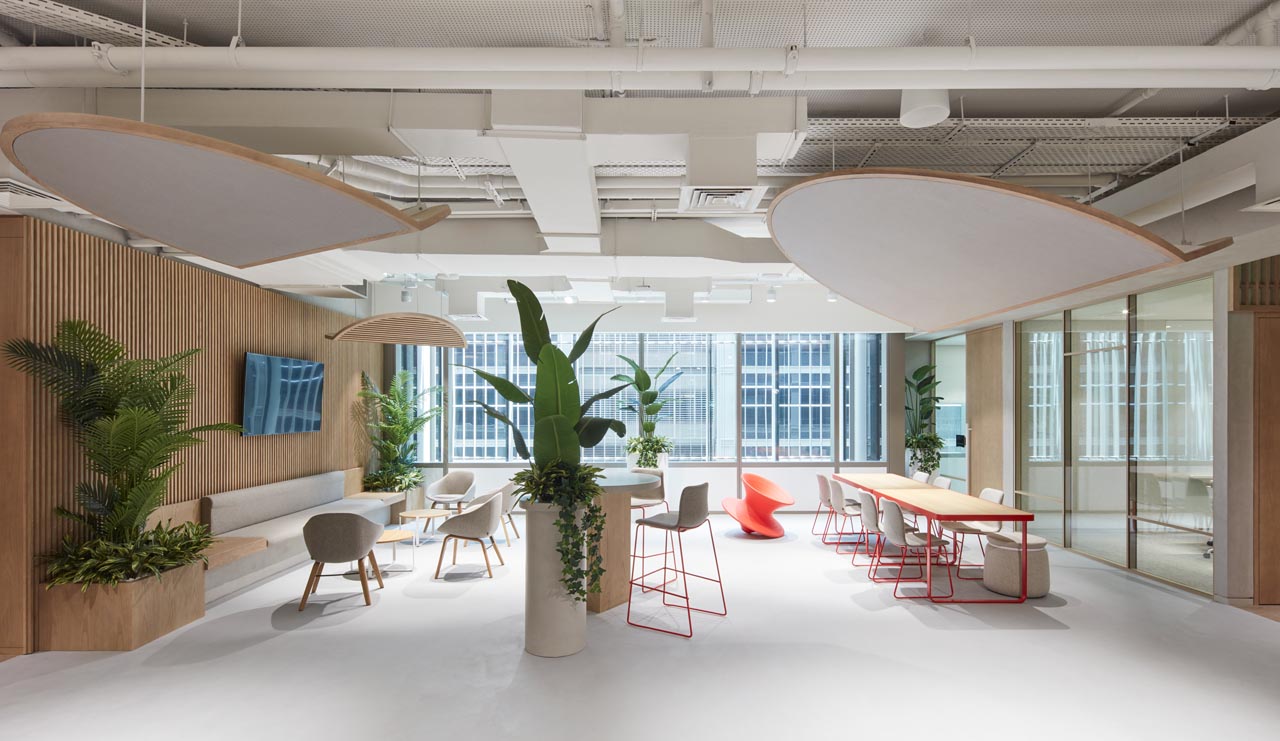 Located in Dubai's One Central business district, the 23,000 sq ft office is an eclectic mix of traditional Japanese aesthetics, Emirati craftsmanship and data-driven technology. The result makes for a stunning space with a nod to the traditions of the Japanese pharmaceutical company's homeland.  From the minimalist architectural language to the choice of materials like wood, raw concrete and paper, the Japanese influence is striking, to say the least. With Shoji screen-inspired geometry, tea house-style board room and a reception that references the genkan – a traditional entrance of a Japanese home. he walls feature a series of artworks by designer Khalid Shafar using 'khoos', an Emirati dried palm weaving technique that was traditionally applied to build house roofs and floor mats.