Greenwood Barton Architects
Nominated by Sahel Al Hiyari – Sahel Al Hiyari Architects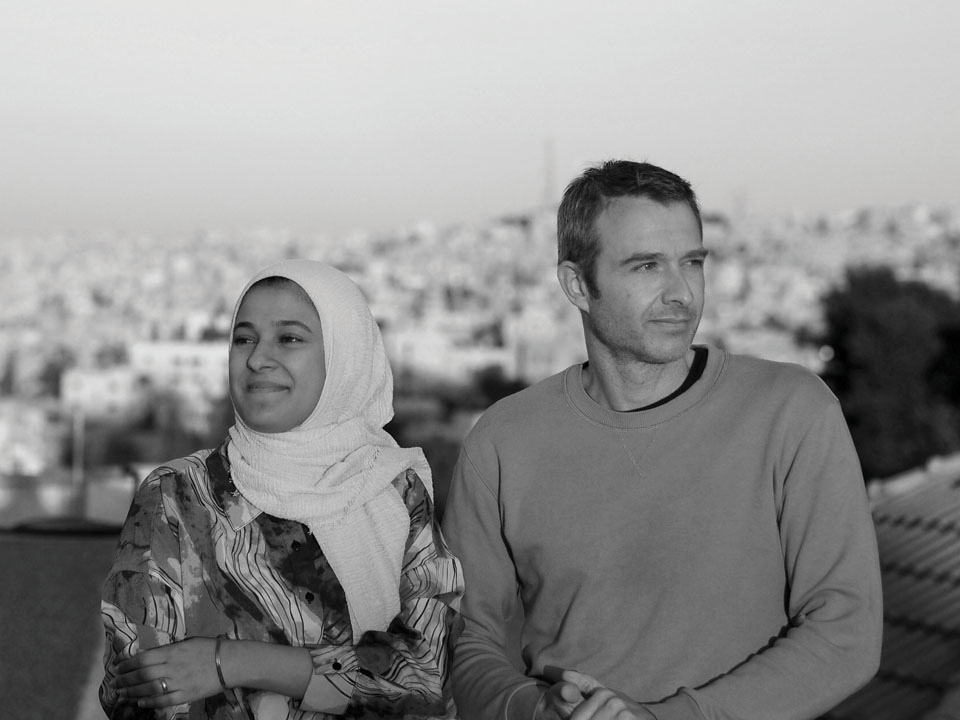 Greenwood Barton Architects is located in Amman, Jordan and led by Matthew Barton, who established the office in 2014, and Somayya Abu Hayeh, who joined in 2017. The work of the office is varied in scale and type and includes new buildings, conservation of historic buildings, interiors and furniture design. Projects are characterised by specific criteria, including the geographical context, available means and materials and the needs of the client. The practice makes sense of these criteria to produce robust and memorable spaces that are comfortable for people to use. Recently, Greenwood Barton Architects collaborated with AAU Anastas to exhibit the first phase of a project to expand The Mohammad and Mahera Abu Ghazaleh (MMAG) Foundation, a non-profit arts and culture organisation in Jabal Amman. Other current projects include a 5000m2 mixed-use facility in West Amman, as well as a high-end retail outlet and private residences.
Hashim Sarkis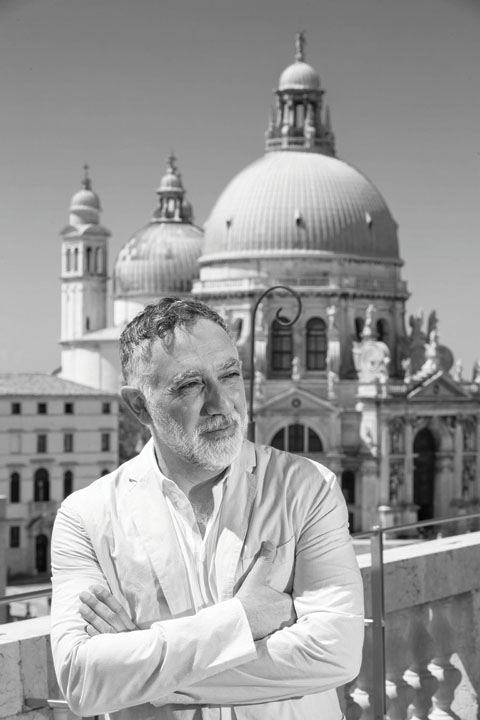 Lebanese architect and educator Hashim Sarkis is the principal of Hashim Sarkis Studios (HSS), established in 1998 with offices in Boston and Beirut. He is also the Dean of the School of Architecture and Planning at the Massachusetts Institute of Technology (MIT), a position he has held since 2015. Before joining MIT, Sarkis was the Aga Khan Professor of Landscape Architecture and Urbanism at Harvard University. He is best-known for his contribution to the development and reconstruction of Lebanon, from Beirut's downtown to the country's fishing village of Tyre. His projects span affordable housing, residential projects, parks, institutional buildings, urban design and town planning. Sarkis was appointed curator of the Venice Architecture Biennale for 2020, which will be taking place later this year.
Jassim AlSaddah
Nominated by Studio Toggle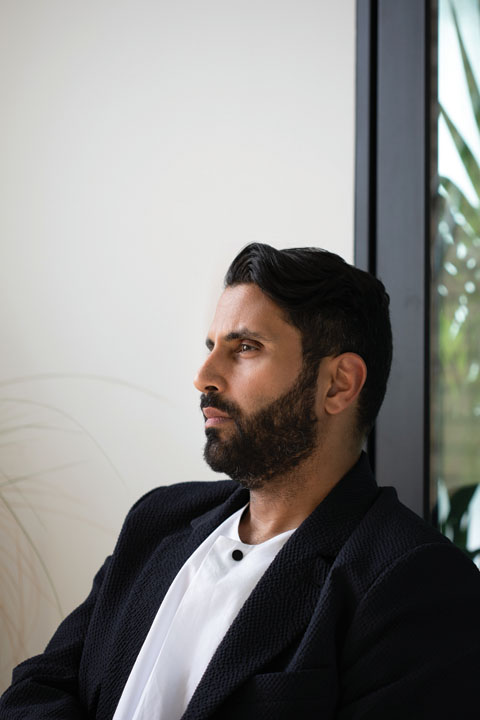 Kuwait-based architect Jassim AlSaddah set up his practice, Babnimnim (BNN) Design Studio, in 2010 after graduating from the Architectural Association (AA) in London. AlSaddah reflects on defining space through function and expressiveness much like his ancestors, creating a sense of ingenuity through intuition which he aims to sustain throughout his body of work. Recently, BNN has completed a proposal for the North Nugra Complex renovation in Kuwait, as well as the Mamluki Lancet Mosque and the Arch Mosque in Kuwait and Bahrain respectively. Other notable projects across the region include AlSaddah Grand Mosque, Loft Restaurant & Ristretto Coffee Bar and Al Tujjar Tower – all in Kuwait – as well as the Aseel Residential Resort in KSA and The International Investor head office in Kuwait, and a variety of private residences.
Jennie Binchy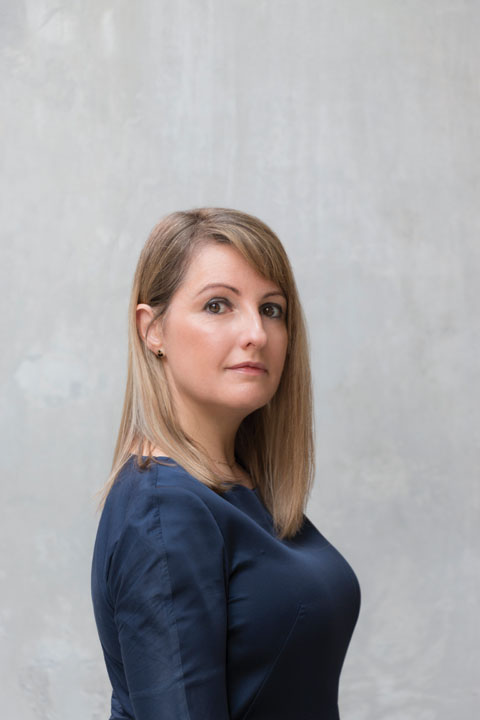 RIBA Chartered British architect Jennie Binchy is the design director of boutique architecture and interior design studio Binchy and Binchy, which she founded in Dubai in 2015 to focus on working with local clients and home-grown brands. With the founding philosophy that design should be 'of its time and of its place', Binchy explores the history and aesthetic language of the region, and the studio's work has become increasingly known for blending contemporary design with local influences. Working across a broad spectrum of typologies, the studio's recently completed work includes an aviation training centre, a luxury private villa, and a chain of French/Arabic-inspired bistros. Fascinated by product design, Binchy launched Ten Tables in 2019, and this year is exploring fabrication and cutting techniques using travertine, with the aim of launching a new collection later in the year. She is also working on several luxury residences in Dubai, a multi-storey commercial residence in Sharjah and two urban townhouses in Abu Dhabi.
Jesper Godsk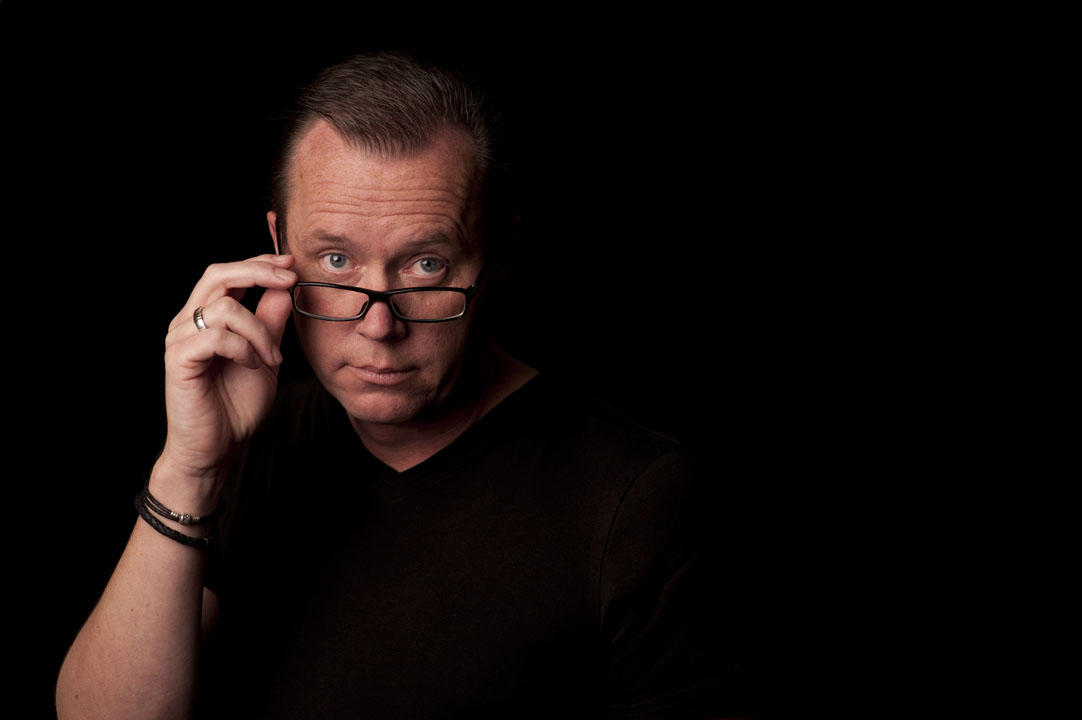 Jesper Godsk co-founded LW Design in 1999 with the aim of creating bespoke designs for the Middle East. Over 20 years later, the firm has come to be known as one of the most well-recognised interior design companies in the region, and is highly regarded for its hospitality and dining spaces. Under his leadership, LW has completed projects for some of the world's most well-known international hotel brands, from Zabeel House to Grosvenor House and Hyatt Regency, with work including the JW Marriott Marquis, Le Royal Méridien Beach Resort and Spa and the Dusit Hotel. Godsk has applied his Scandinavian sensibilities to LW's portfolio of projects and has expanded the firm from a local company based in Dubai into a multi-national multi-disciplinary firm with offices in Hong Kong, Sao Paolo and London. The company is currently working on an impressive number of F&B and hotel projects such as the Edition Hotel in Dubai, the Waldorf Astoria in Kuwait and the Mandarin Oriental.
Khuan Chew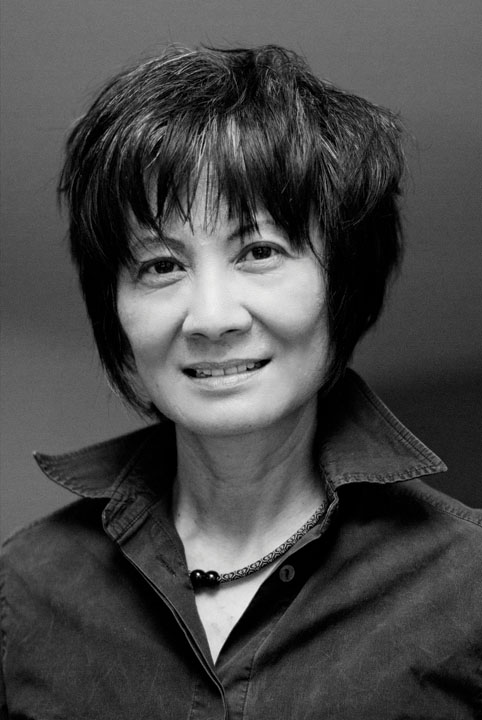 Interior designer Khuan Chew set up her practice, KCA International, in 1998 in London and later expanded into Dubai and Hong Kong, creating projects that span four continents. Chew is behind the interiors of some of the most iconic hospitality projects in Dubai, from the Burj Al Arab to Jumeirah Beach Hotel and Madinat Jumeirah, and has continued to design for major international hospitality clients across the region, including Jumeirah, Westin, St. Regis, Four Seasons, InterContinental, Hyatt, Waldorf Astoria, Mandarin Oriental, Raffles, Caesars Palace, Rixos, Hilton, Millennium, Sofitel, RF, Okura, The Address and Rotana, in addition to exclusive palace commissions for heads of state and royals. Chew's multicultural approach to design stems from her background and sense of pride in her Chinese heritage, fusing elements from east and west. KCA is currently working on the Leadership Pavilion at Expo 2020 Dubai, as well as a number of hospitality projects across the Middle East.
Lara Zureikat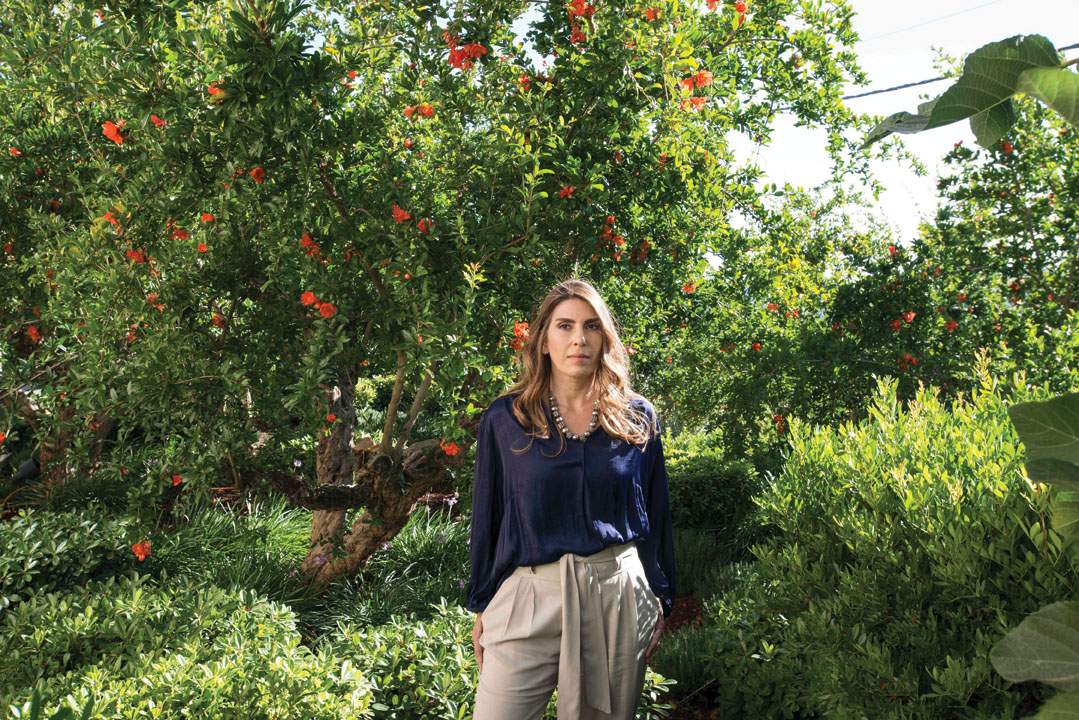 Lara Zureikat is one of the leading designers in the field of landscape architecture in the Middle East and is the associate director for the Center for the Study of the Built Environment (CSBE) in Amman. Lara's work at CSBE has focused on the design of native, water-conserving landscapes. She designed the first model water-conserving park for the Jordan National Gallery of Fine Arts and led an extensive public resource and publication programme promoting the use of drought-tolerant flora in landscape design. Zureikat has also collaborated with local and international architecture firms on notable institutional and urban projects, such as the Palestinian Museum Hub in Bir Zeit, the Amman Master Plan, and the Destination Hotel in Al-Ula, Saudi Arabia. Zureikat's work is rooted in connection to place and in the integration of natural processes to create relevant and sustainable landscapes.
Lina Ghotmeh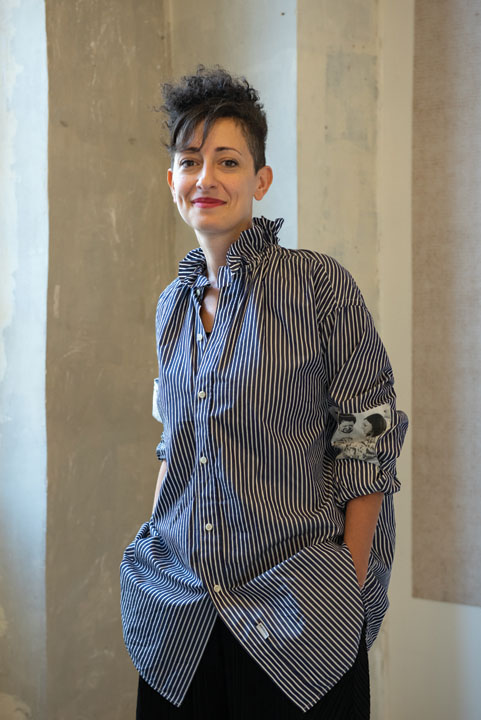 Lina Ghotmeh is a French-Lebanese architect and founder of the critically acclaimed international studio Lina Ghotmeh – Architecture. Ghotmeh was raised in Beirut in the aftermath of the Lebanese civil war and studied at the American University of Beirut, after which she left Beirut to collaborate with Ateliers Jean Nouvel in Paris and with Norman Foster in London. She founded her practice in 2016, bringing together architects, designers and researchers in the pursuit of innovative and cutting‐edge projects. Crossing scales and geographies, from objects to museums and with projects from France and Beirut to Japan, her work draws a historical and sensitive approach to architecture. Ghotmeh's internationally-recognised projects include the Estonian National Museum, the Stone Garden tower with its handcrafted envelope in Beirut, as well as the Les Grands Verres restaurant in Palais de Tokyo in Paris. She is currently designing a passive building for the new Les Ateliers Hermès in France and will be exhibiting at the upcoming Venice Biennale of Architecture.
LOCI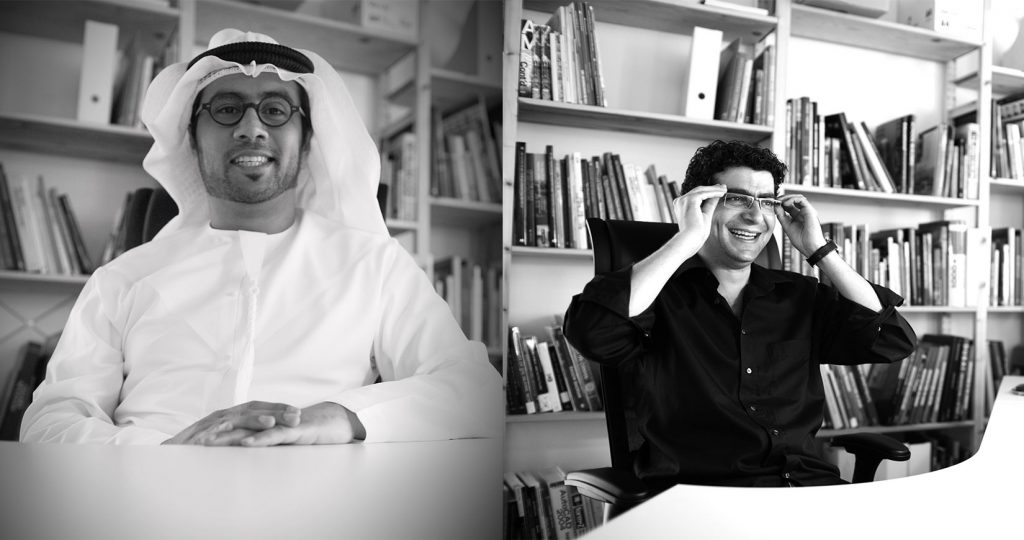 LOCI is a Dubai-based practice operating in the fields of contemporary architecture, urban planning, interior architecture and product design. Established by Hani Fallaha and Hamad Khoory in 2012, LOCI is a culture-driven, design-led studio that believes in the importance of context and the power of the locus to inform its design process and architecture. Combining a clear and elegant vision of pure, rational form and spatial quality, LOCI seeks to instil in every aspect of its work an uncompromising dedication to quality. The studio resists trends, employing where possible locally sourced and produced materials. Its projects are timeless, elegant and environmentally sensitive, seeking to increase the quality of life for the occupant and end-user. LOCI is currently working on a diverse range of projects, including urban masterplans, commercial, education, residential, villas, high-end fit-outs and product design.
Meisa Batayneh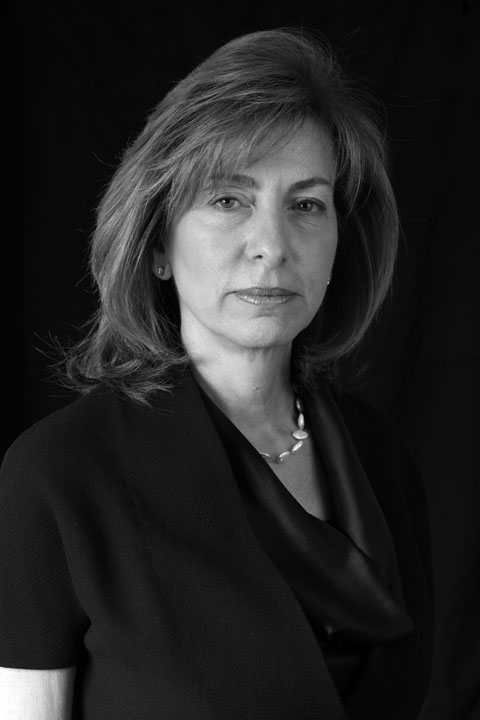 Meisa Batayneh is the founder and principal architect of maisam architects & engineers, which was established in 1986 with offices in Amman and Abu Dhabi. Over her long and distinguished career, Batayneh has led multi-disciplinary teams on large-scale international and regional projects in the USA, Pakistan, Cyprus, Saudi Arabia, Egypt and the UAE. In addition to her passion for applying creativity, design and innovation to enhance the built environment, she is actively engaged in social initiatives through national and international commissions and boards. She was selected as a member of the Amman Commission, entrusted with developing the greater Amman Masterplan. She is a founding member of the Jordan Green Building Council and the Middle East Leadership Academy. Batayneh served on the Master Jury for the Aga Khan Award for Architecture in 2019 and is a Steering Committee member for its 2022 cycle.