A perfect gift for design lovers, architects and designers, these chic models by Chisel & Mouse have arrived just in time for 2019's 100th anniversary of the celebrated Bauhaus. Unsurprisingly, Chisel & Mouse were captivated by the Bauhaus and its legacy. The brand's meticulous edit of famous buildings comprises several Bauhaus era designs, including: the Bauhaus Dessau and Fagus Factory by Walter Gropius, and the Moller House by Adolf Loos.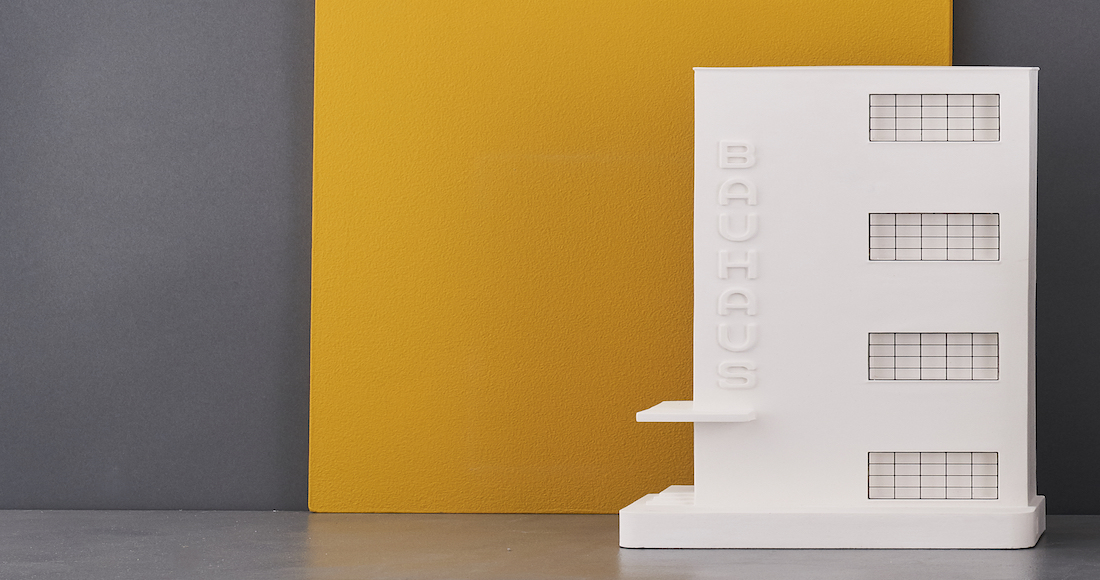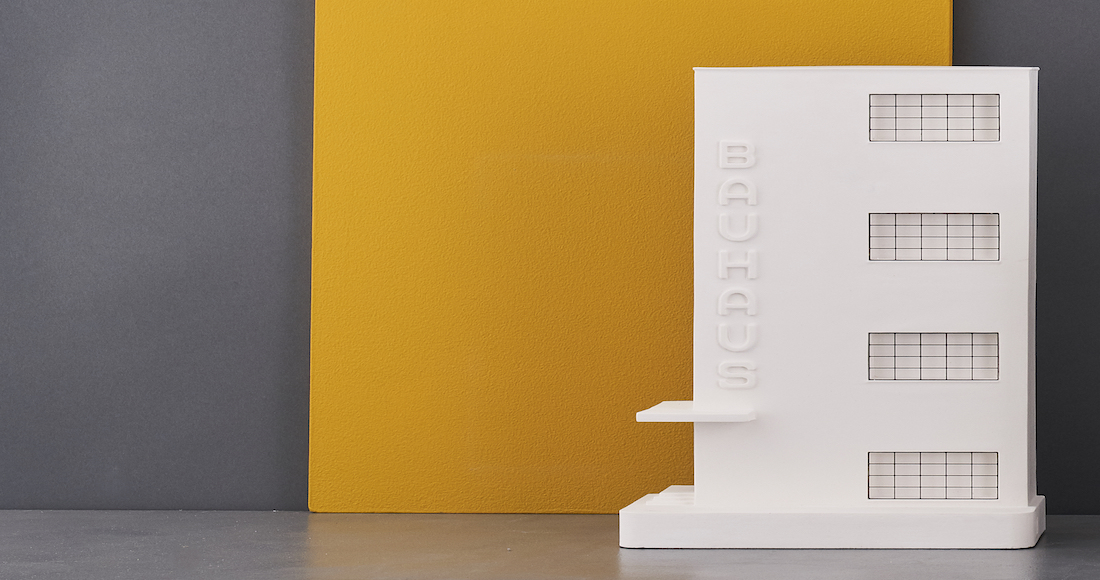 Bauhaus Dessau
Designed by Walter Gropius between 1925–1926, the Bauhaus Building in Dessau is a reflection of the school's values. A modernist edifice, it was a bold and progressive design. The building's glass facade offered a view of the interiors while its various sections, made using reinforced concrete and brick, were separated according to function. The finished Bauhaus Building embodied the idea of a 'Gesamtkunstwerk' (a total artwork making use of all or many art forms), and its interior fixtures and fittings were produced in the school's workshops. At ground level, the Bauhaus Building's form is not immediately obvious and can only be comprehended by moving around its perimeter.
The model by Chisel & Mouse captures the famous Bauhaus logo (whose typography was created by Herbert Bayer) on the building's south-west side. The building was included on the UNESCO World Heritage List in 1996.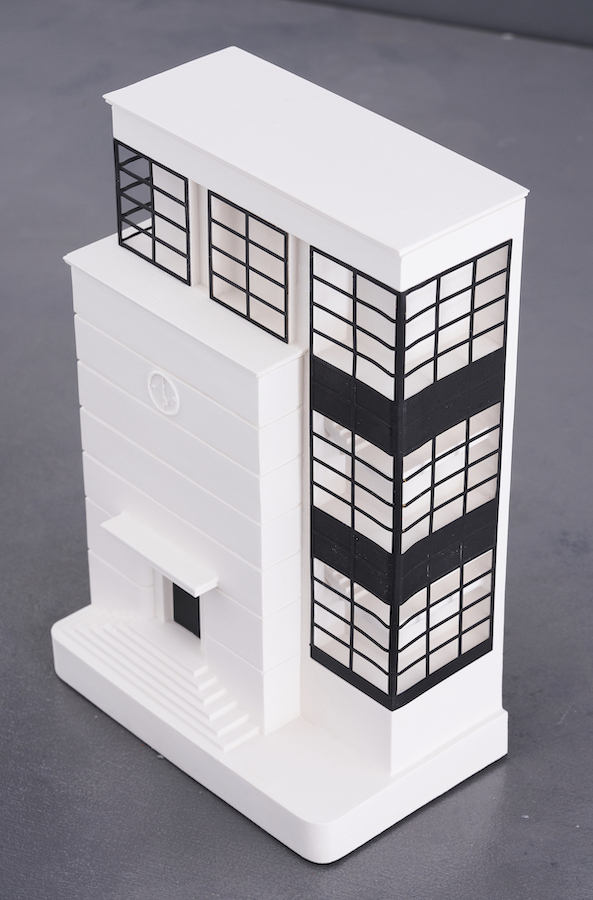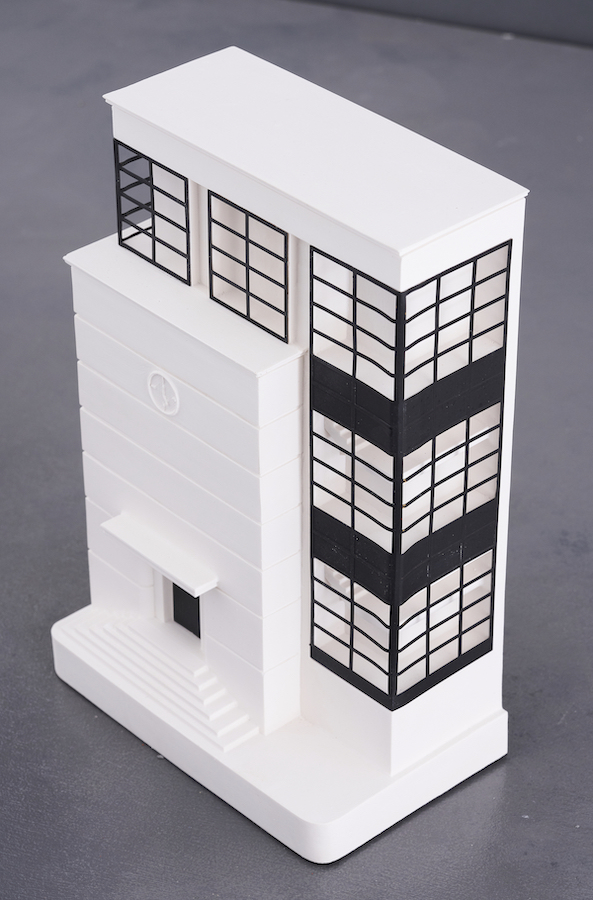 Fagus Factory
Widely considered to be one of the first examples of modernist architecture, the Fagus Factory (a shoe factory) in Alfeld, Germany, was designed by Walter Gropius and built from 1911–1913. With its rectilinear form and predominant glazing, the Fagus Factory was the forerunner of modernism in the coming decades. Particularly notable are the building's glazed corners (a feature later repeated in Gropius's Bauhaus Building). Walter Gropius believed strongly that a building's exterior design should reveal the logic behind its construction. Emphasising the social aspect of architectural design, he would prioritise elements such as daylight and fresh air.
The model by Chisel & Mouse captures the three-storey main building of the Fagus Factory. The building was declared a UNESCO World Heritage Site in 2011.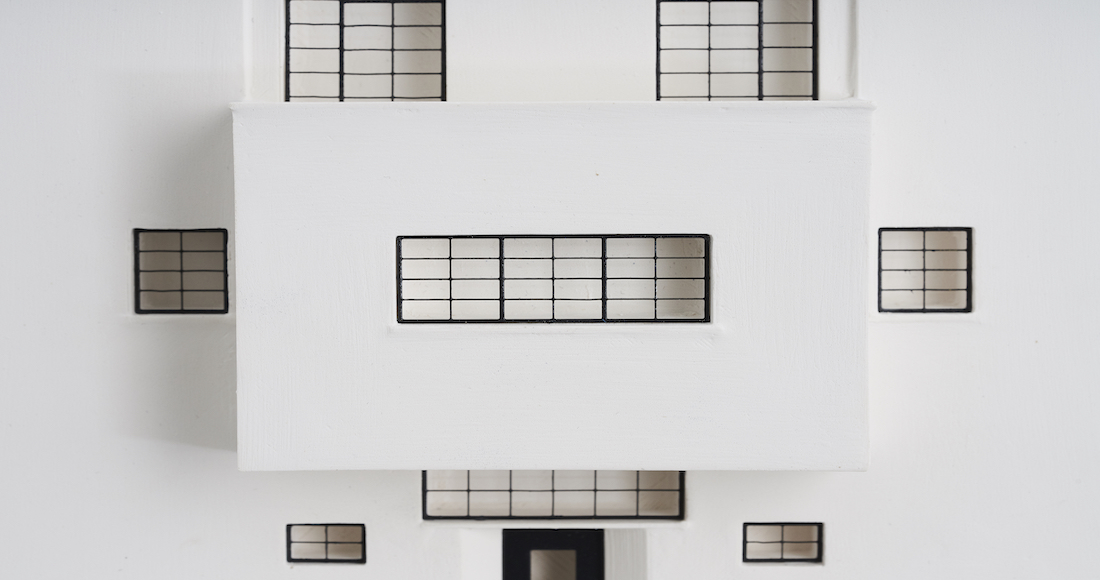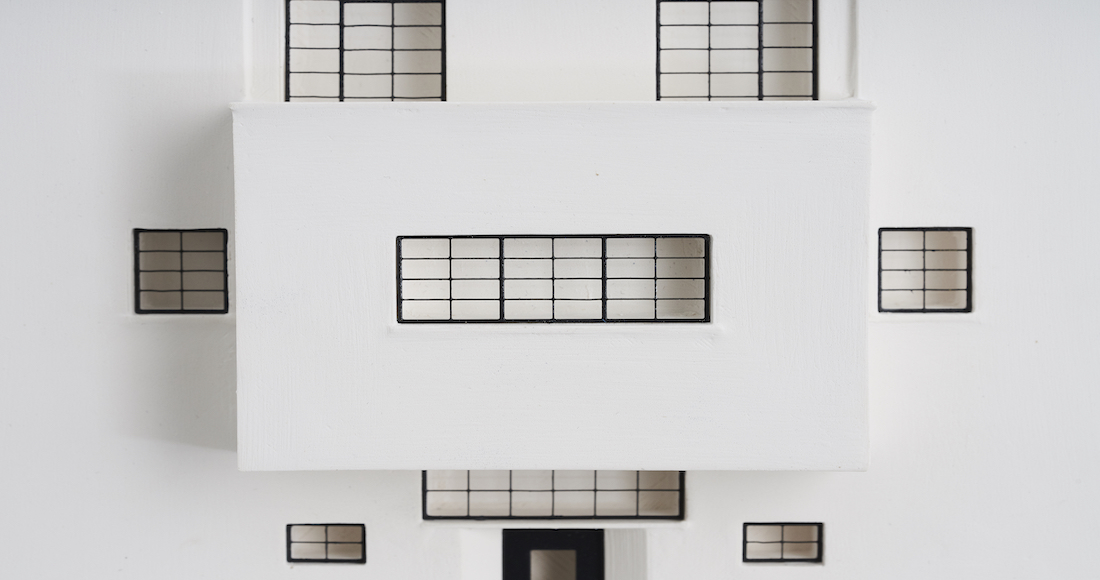 Moller House
The Moller House in Vienna was designed by Czech-born architect Adolf Loos. The villa of Milada and František Müller, it was constructed from 1929–1930. A pioneer of the modern movement in architecture, Adolf Loos advocated clean lines and large, smooth surfaces. Designed in Loos's 'Raumplan' architectural style, Moller House comprises different height levels for various rooms, determined according to their function. 
Loos's 1910 essay 'Ornament and Crime' was a response to the prevailing state of art nouveau. Expressing his disdain for ornamentation in favour of smooth and clean surfaces, Loos's ideas heralded the era of modernism and were at the core of the Bauhaus's philosophy.
The model by Chisel & Mouse captures the stunning, irregular facade of the Moller House.