One studio that has been consistently delivering a refined approach to hospitality and retail spaces is Kuwait-based fortytwelve. The studio is led by architect Khaled Alawadhi, who has in a short time developed a signature interior formula that is led by thought-provoking design solutions, sophisticated craftsmanship and exciting furnishing selections.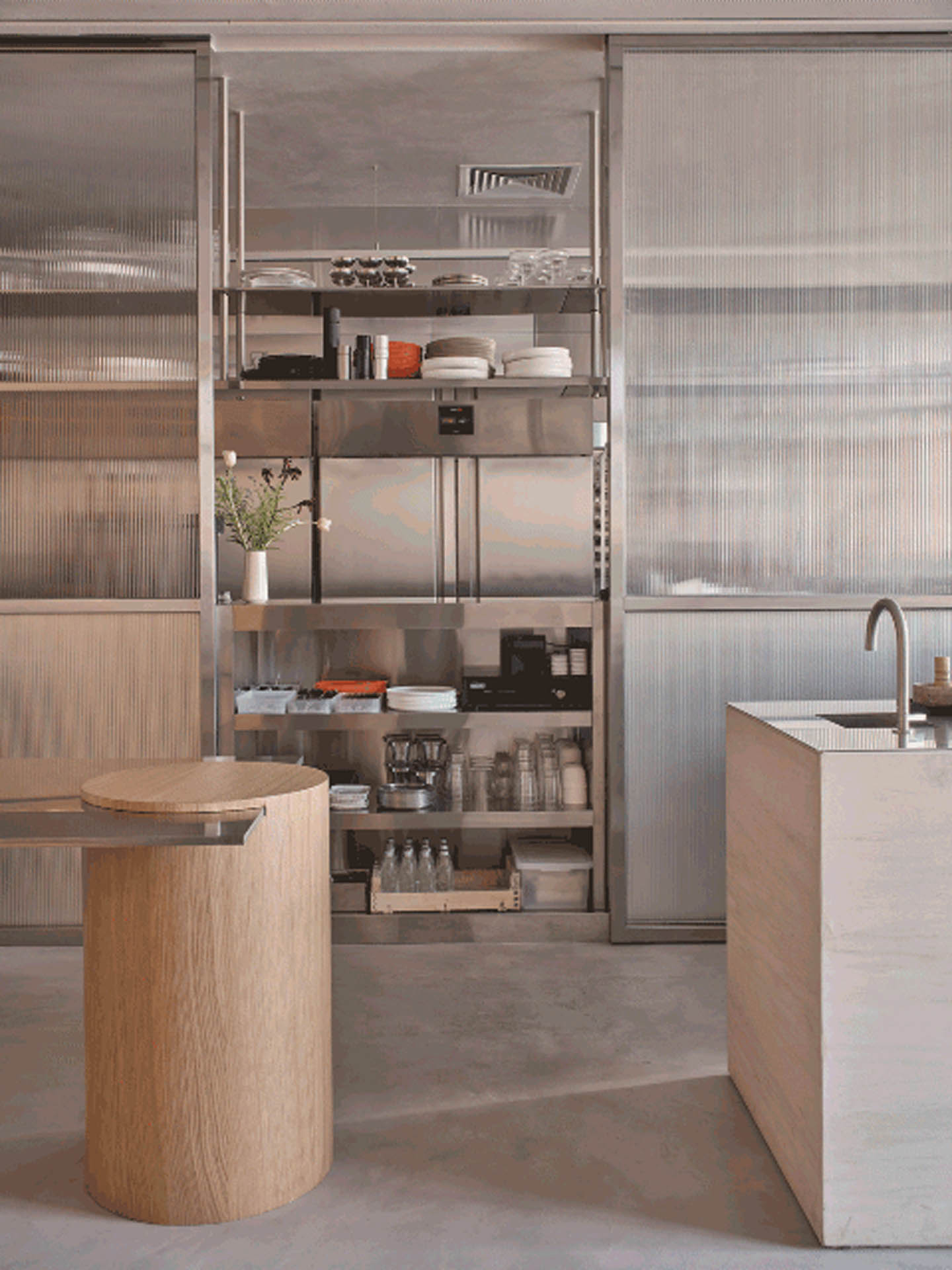 The Gulf city has recently become home to some of the most innovative and design-savvy food-and-beverage venues in the region, and fortytwelve's expertise in the field has greatly contributed to this rise with projects such as Earth and The Bowl.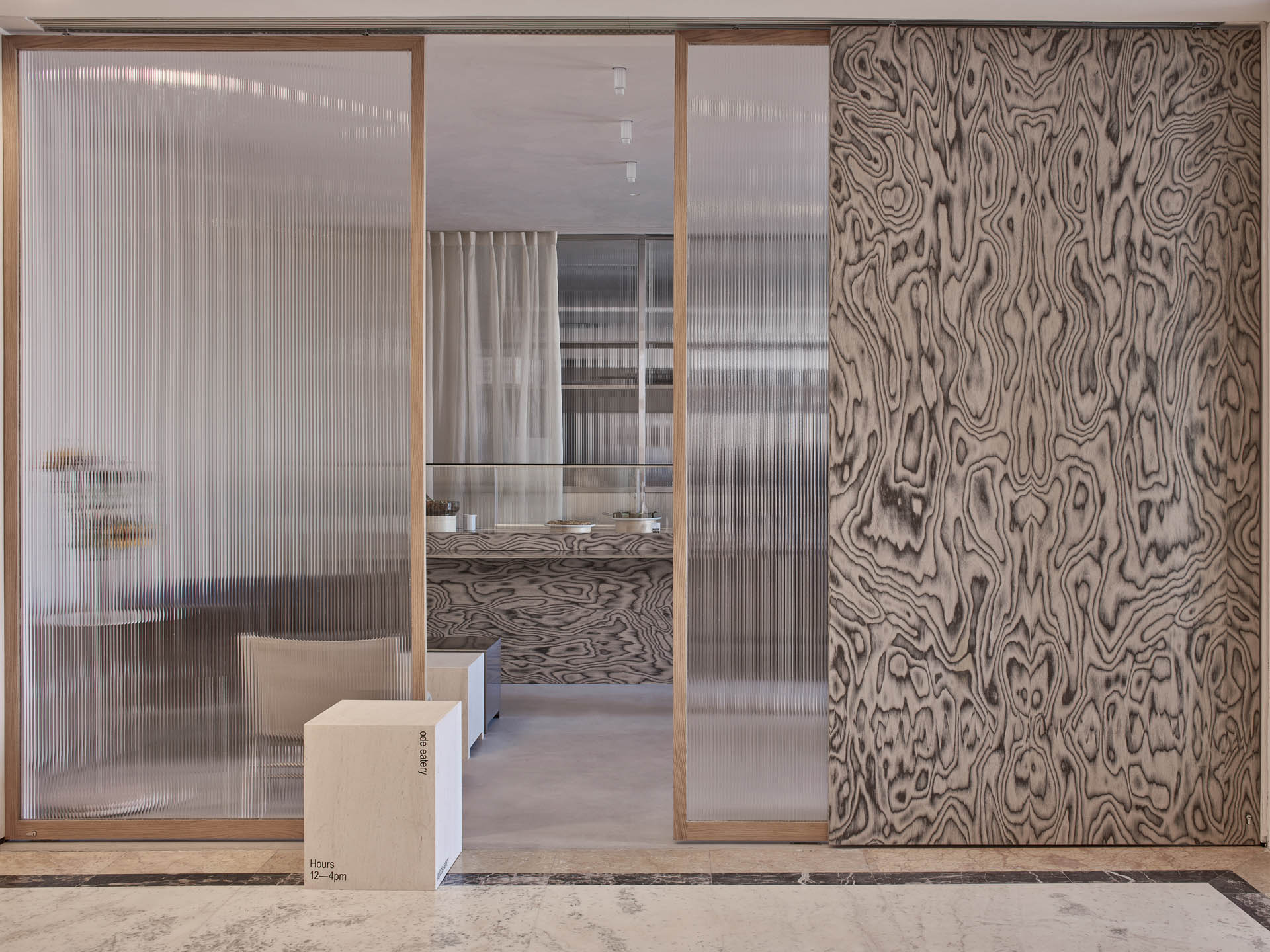 The boutique studio's latest endeavour is the pared-back yet detail-rich Ode Eatery in Kuwait City, featuring an expressive use of materials and textures.  
The studio worked closely with the client – who is also the chef running the kitchen – to create a highly functional space, focusing primarily on the kitchen itself and the display counter, which was achieved through a translucent fluted glass enclosure and a play on materials and volumes on the food display counter. Large windows allow ample light into the interior space, creating a playful interaction between the diners and the activity in the kitchen through movement and colour.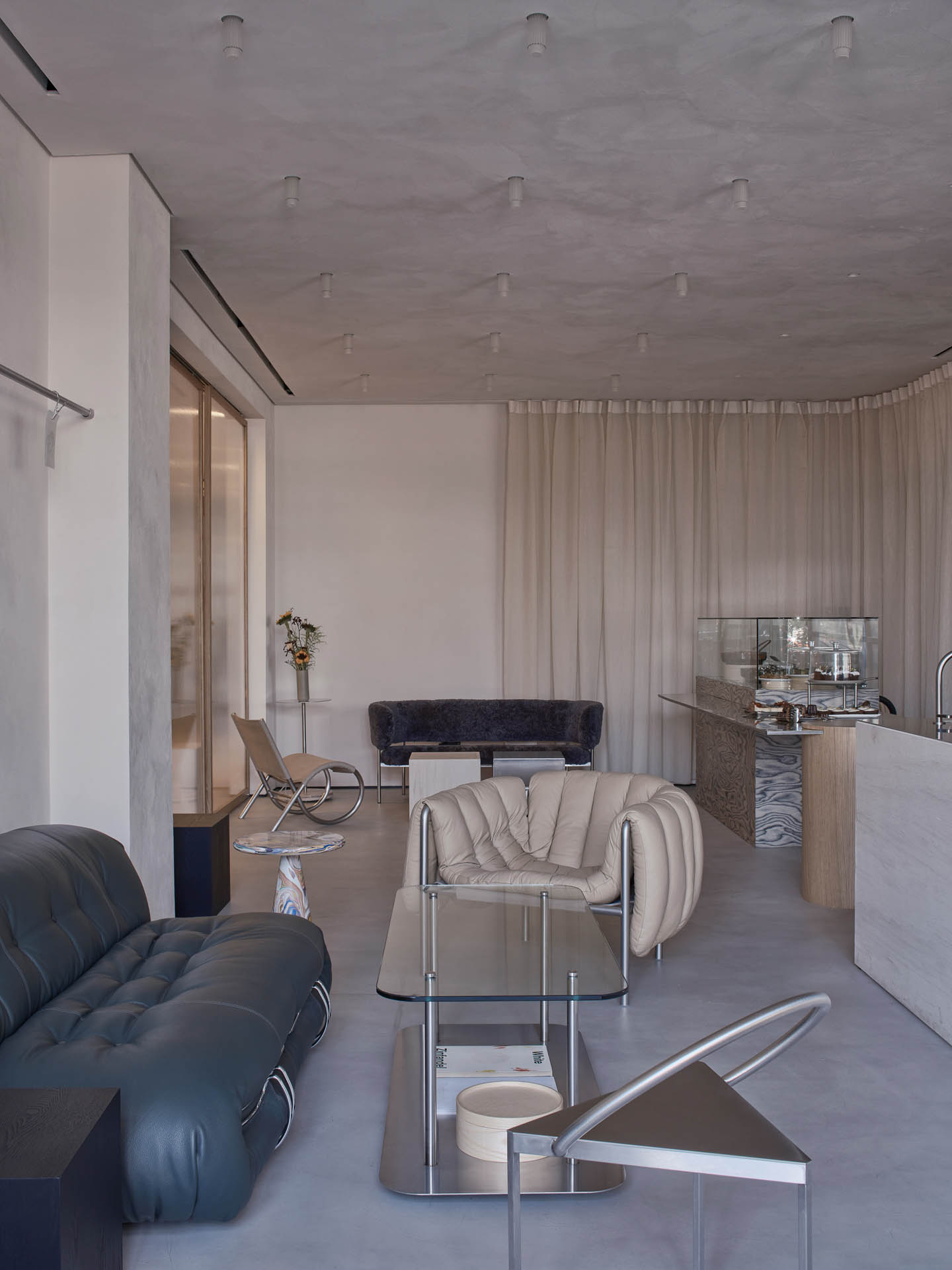 "We relied heavily on fluted glass, micro cement, a graphic wood veneer and beige stone to create all the main elements of the shop, while adding colour through the different furniture elements," Alawadhi says.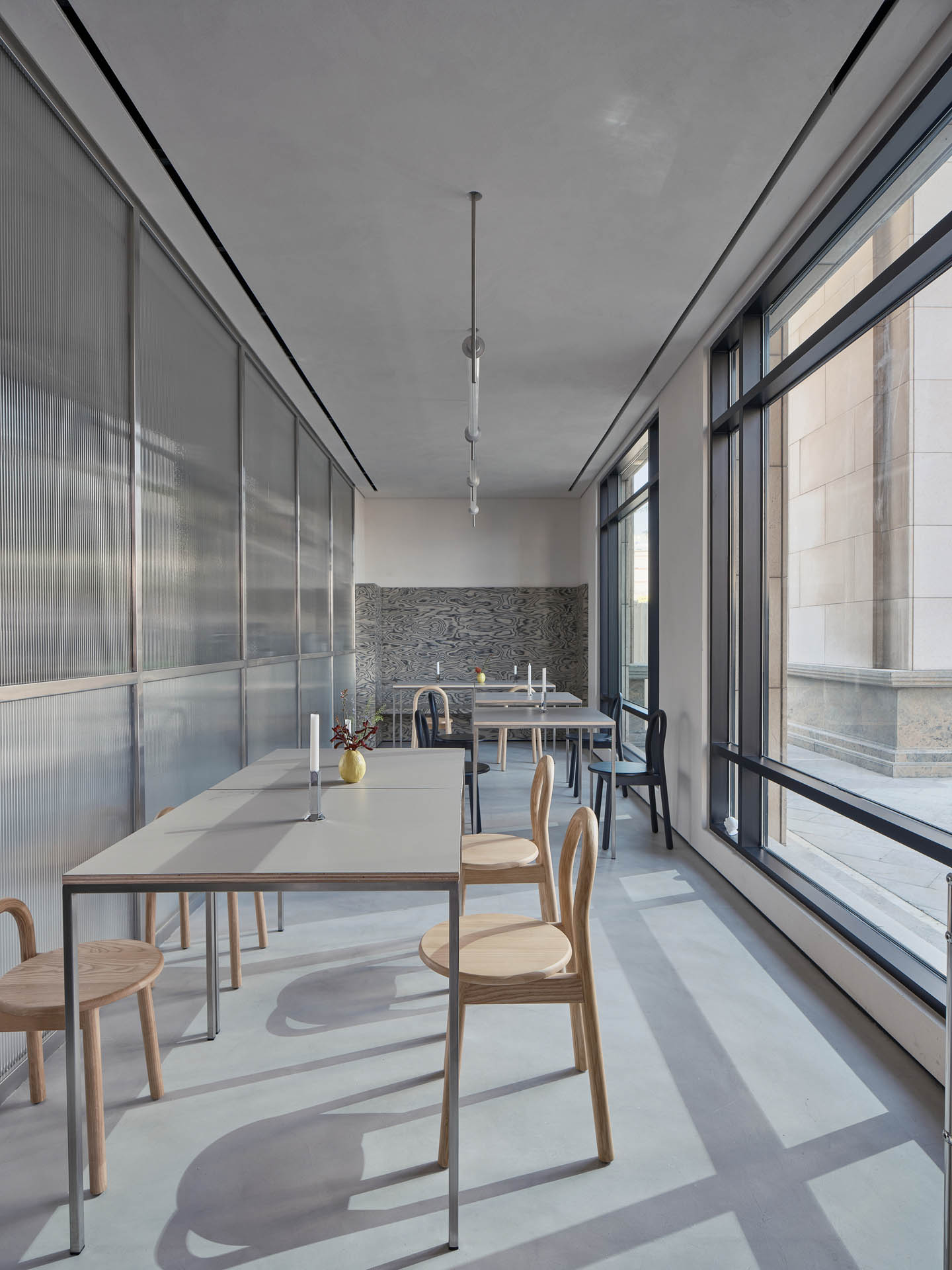 The carefully selected pieces of furniture are an eclectic mix of timeless pieces that enable a variety of seating arrangements, featuring the likes of Frama, Cassina, Dirk van der Kooij, Hem and DesignByThem.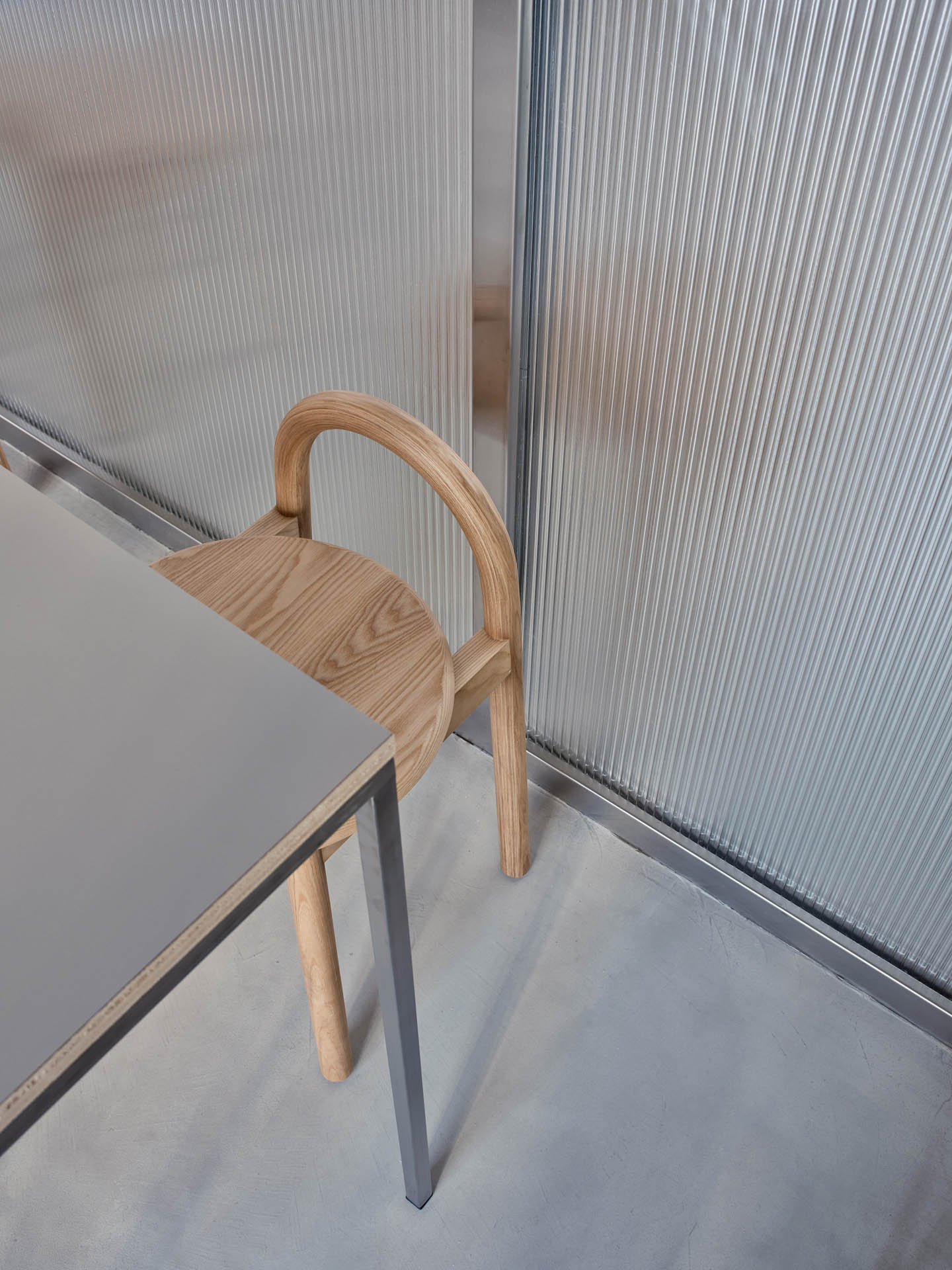 For the lighting, fortytwelve worked closely with Beirut-based Fabraca Studios to create custom light fixtures throughout the space, using the same fluted glass that was used in the kitchen enclosure.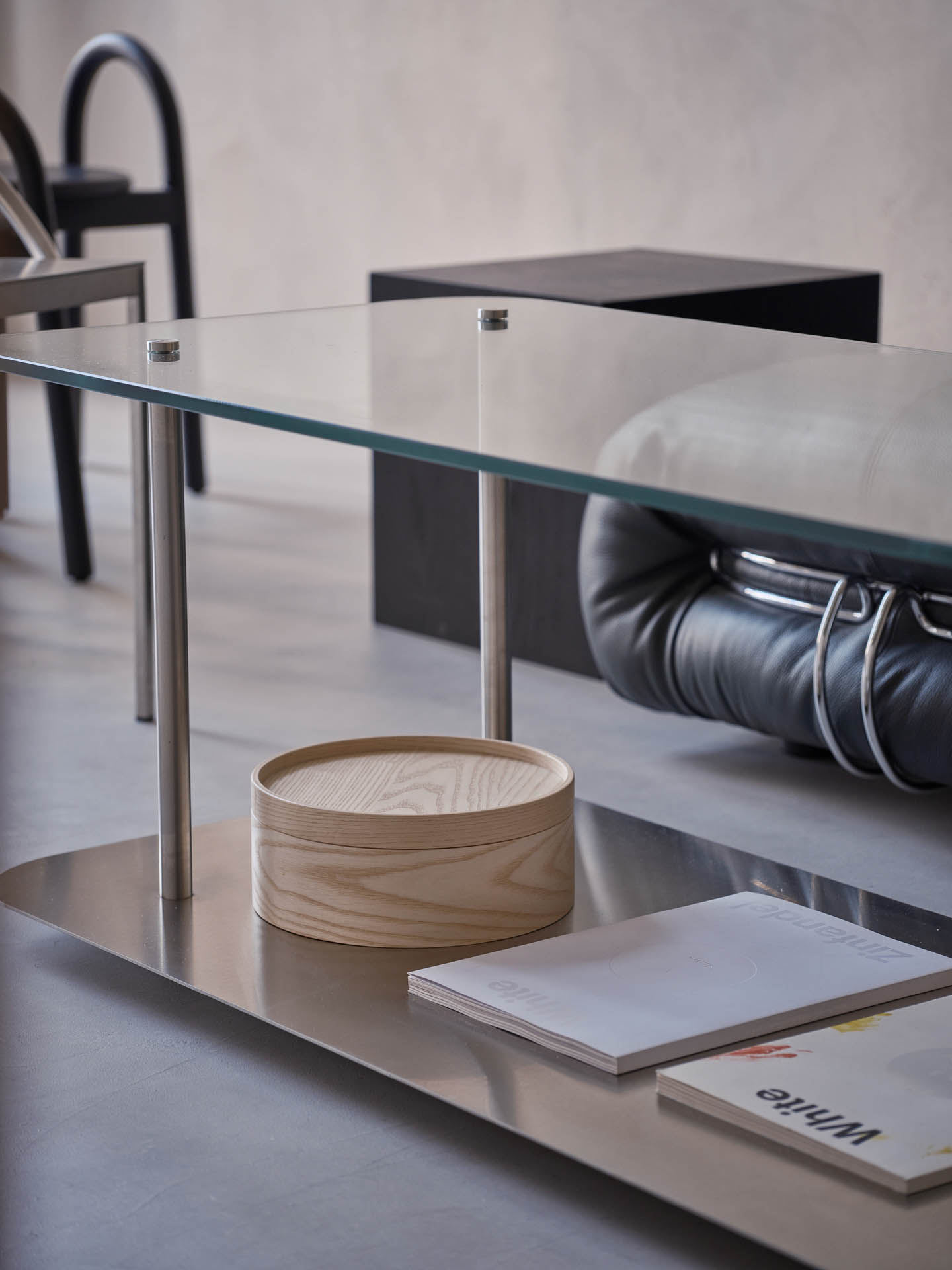 Artistic touches and graphic elements are peppered across the space, such as with the graphic wood veneer by Alpi that creates a sense of movement in the space. "At first, we considered marble but thought it would be too cold and rigid. Instead, the wood veneer provides the fluidity and movement found in marble while still being warm and comfortable, especially in seating," Alawadhi explains.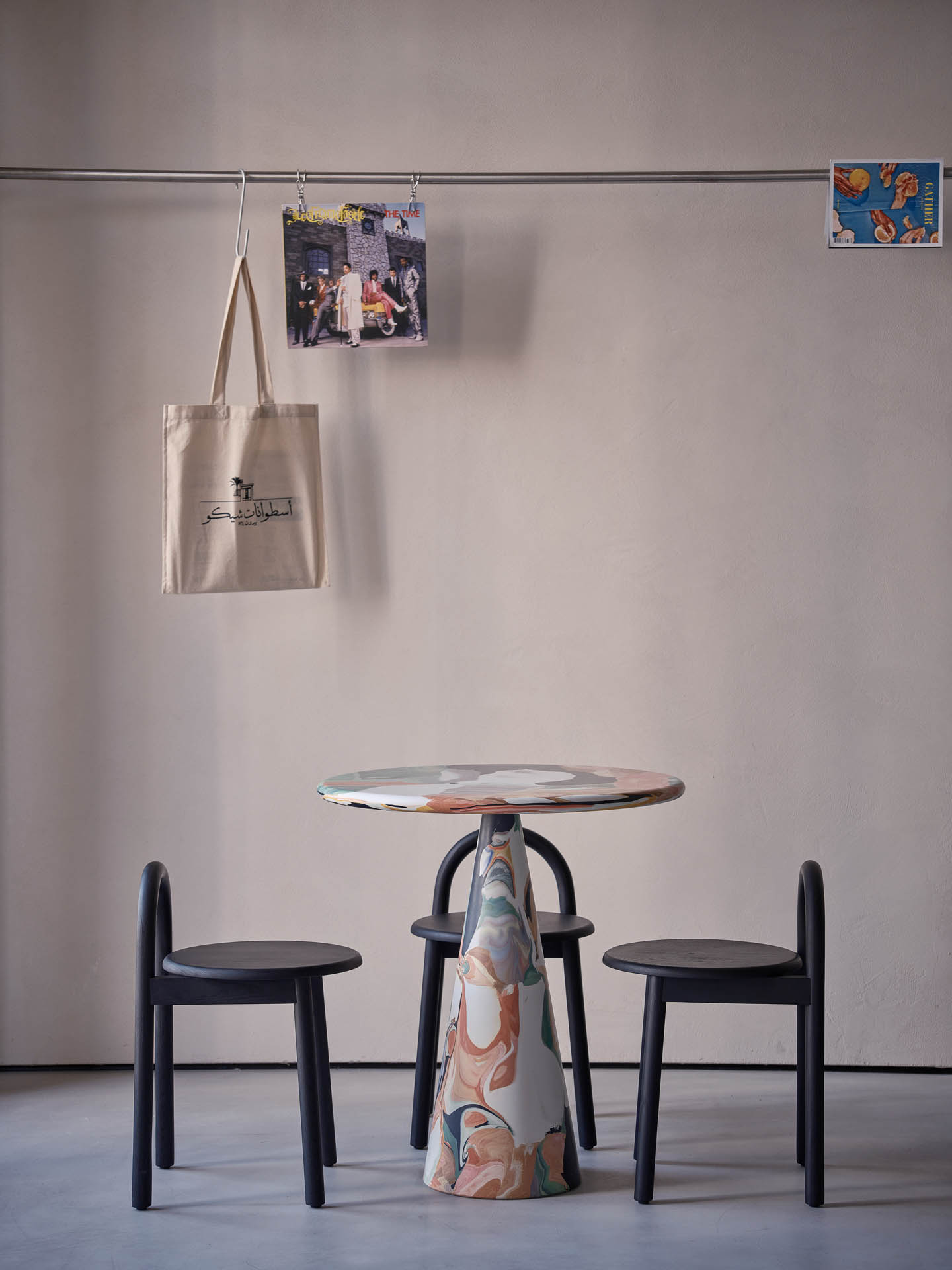 Other elements like grey cement floors, textured beige walls and stainless steel solidify the space.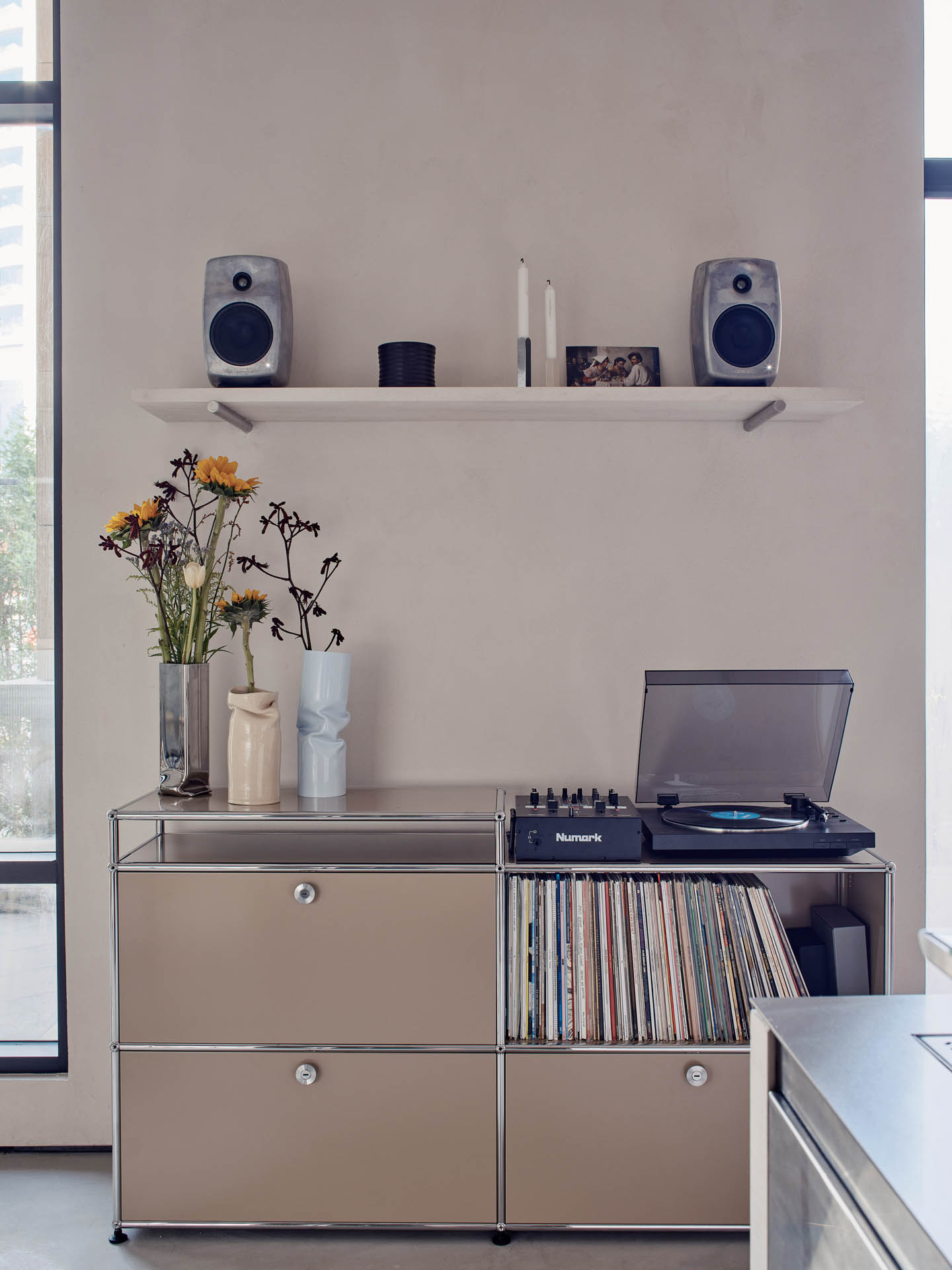 Spreading across the space is a rail where various forms of artworks can be hung. "The rail was designed to create a dynamic feature in the constantly changing space. The rail showcases everything – from posters and postcards by artists the chef likes, to the daily menu and sometimes vinyl record covers," Alawadhi says.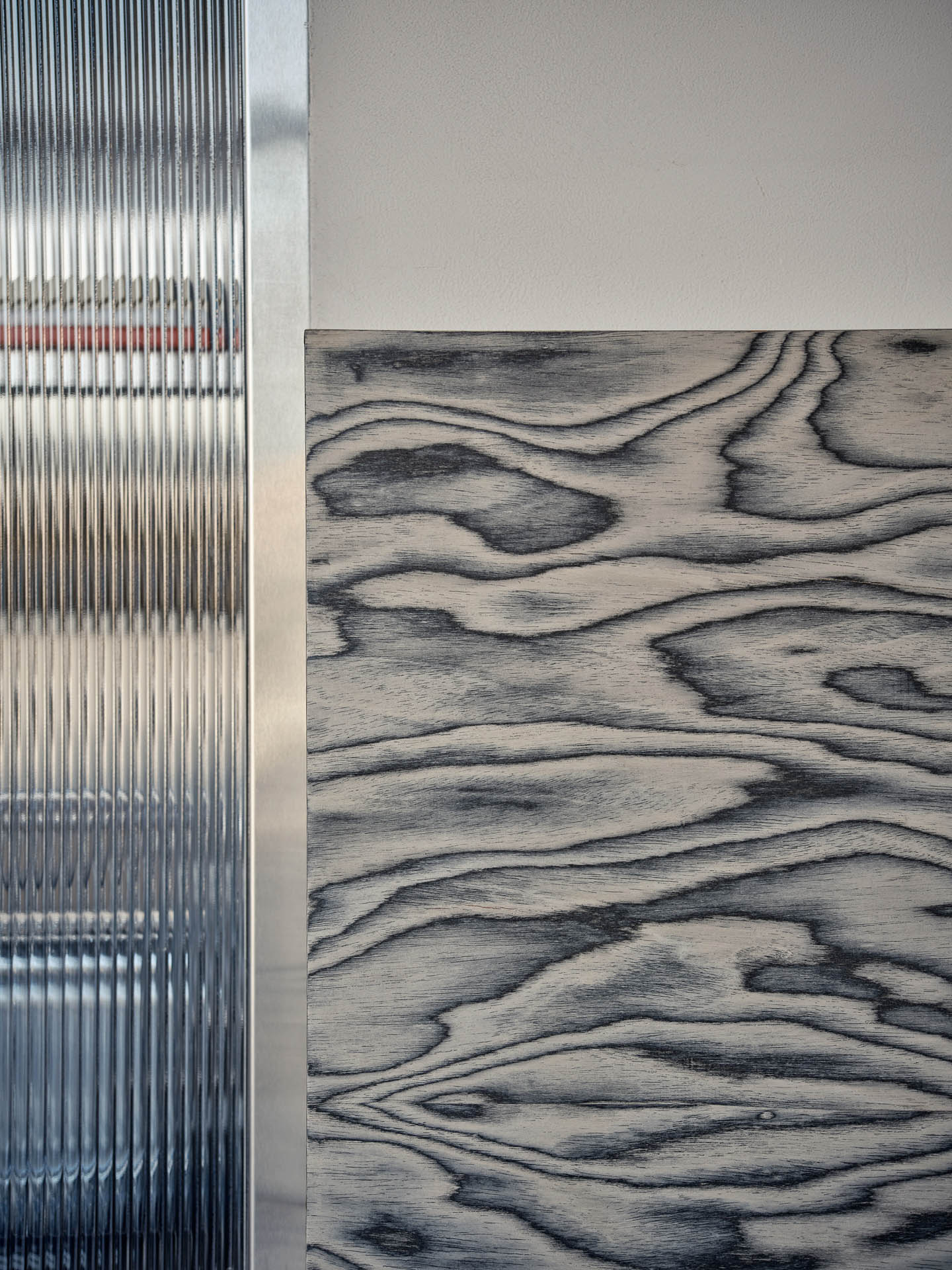 Photography by Mohammad Taqi Ashkanani