WireLine is Formafantasma's second lamp for lighting brand Flos, following the launch of WireRing in 2017. The latest iteration sees a continuation of the original concept to design a lamp that uses the electric cable as its star element. WireLine takes this notion even further, forming a ceiling lamp that comprises a light source, a power cable and nothing else.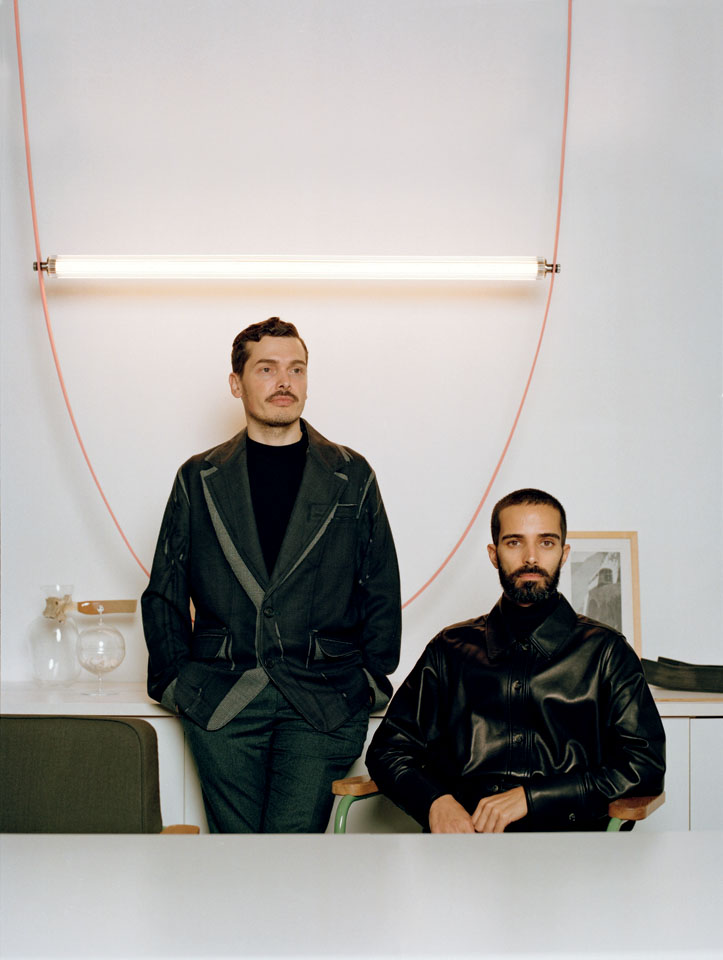 A rubber strap is flattened and hung from the ceiling, supporting a sophisticated extrusion of grooved glass, which contains and diffuses the LED light source. In this way, the lamp accomplishes its mission: reducing itself to its essential components and creating a shape and presence within a space that solely stems from the light source and the power conductor.
"What we love about light is that it is intangible, but also technical and emotional. And it is one of the few fields of design that has been transformed recently by an important technological innovation; LEDs have changed the rules of the game in terms of design, use and human experience," said Andrea Trimarchi and Simone Farresin, the Italian duo behind the Netherlands-based studio.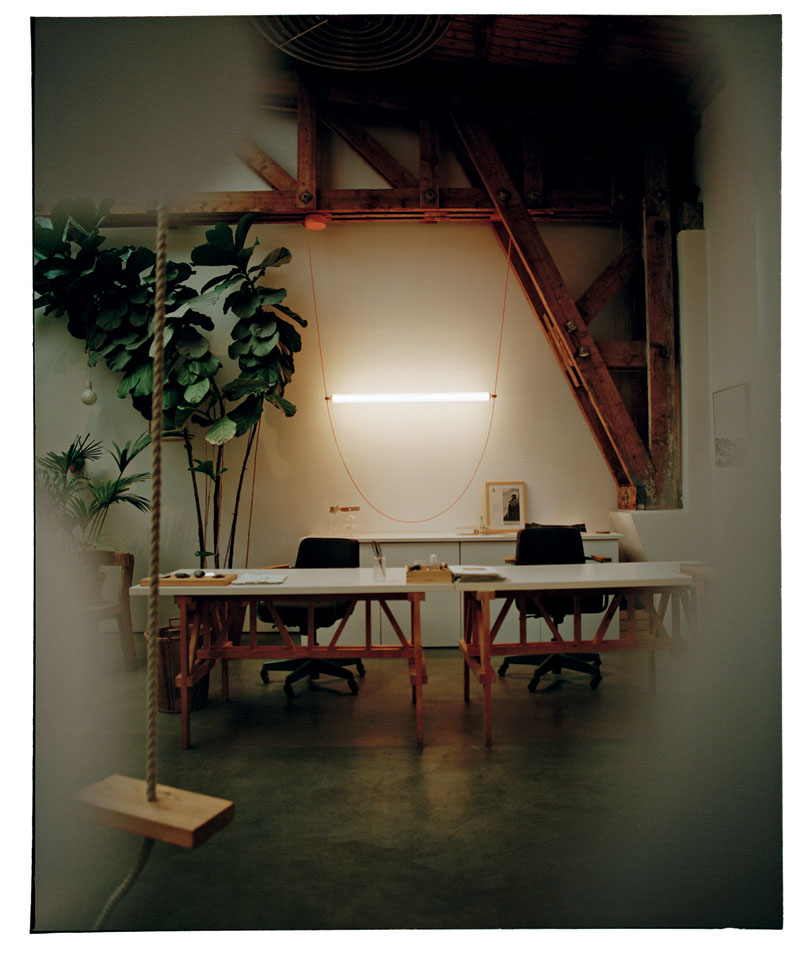 While being industrial in nature, the shapes and contrast of materials lend a poetic and sensual quality to the lamp, which can be installed as a single piece or in a string of modules to create elaborate visual compositions. It is available in pink and forest green and is suitable for a variety of settings, from high ceilings to hotel lobbies – as well as home environments, for those who wish to create a statement with light.
First previewed two years ago at Salone del Mobile and miart (the international fair for modern and contemporary art in Milan), where it lit up the VIP Lounge, WireLine is now available for the global market.
Read identity's interview with the Netherlands-based Italian architects here.