Sponsored: One of the leading names in reproduction of precious marbles, granites and stones, Fabbrica Marmi e Graniti​ unveils three new designs inspired by the richness of green marbles found across the world.
Part of its large MaxFine tiles, the new Aosta Green Marble is a stunning green marble from the Aosta Valley. The colours of the Alps, with their ancient rock formations, whitewashed peaks and dense fir woods, meet ceramic technology to create a surface with a strong aesthetic appeal and high technical performance.
Aosta Green Marble is distinguished by its green background and illuminated by distinctive white veins of various thicknesses. The texture is expertly enhanced by the Bright finish that gives depth to the predominantly austere shades.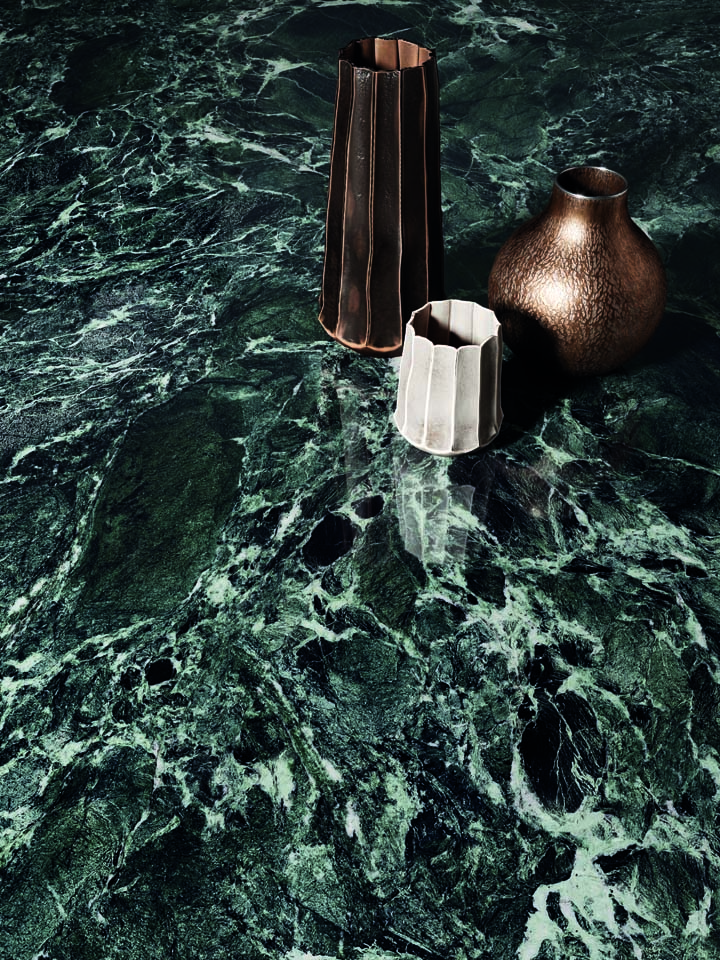 Available in large MaxFine formats with a 6 mm thickness, Aosta Green Marble is suitable for flooring and cladding to create an uninterrupted effect as well as offering unexpected material combinations with creative mix and matching. It also lends itself to customising workspaces, hotels, lounges, restaurants, spa & wellness centers as well as domestic spaces for distinctive and design-oriented environments.
Another new texture is the Connemarble Irish, inspired by the green marbles of Ireland and characterised by a diverse colouration with shades moving from dark to light and distinctive white veining. Its colours take cues from natural elements, including chlorophyll, water, cliff faces and landscapes covered with woods and lichens, creating soothing and relaxing environments.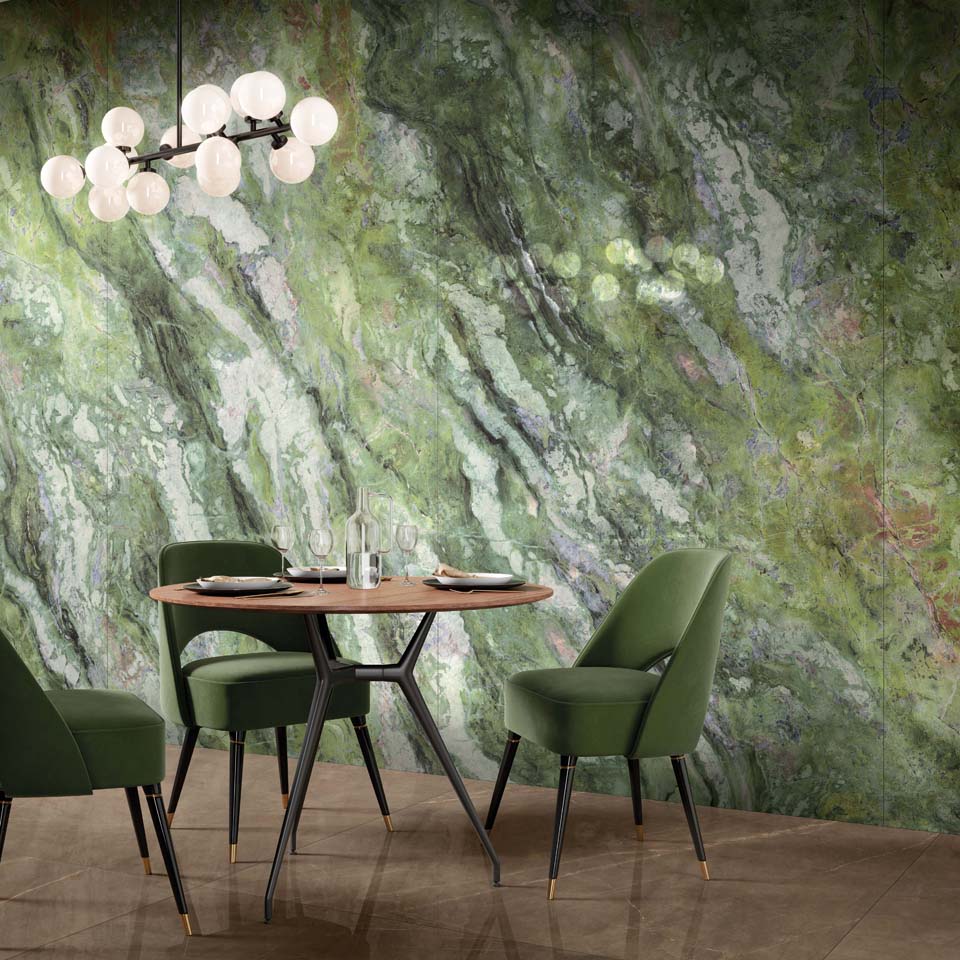 The new Verde Persia has a marble effect texture that allows all the splendor and charm you only get with natural materials and their evocative beauty to be recreated on large ​MaxFine​ surfaces. The bold but warm green background, with a wide spectrum of shades including traces of brown, is distinguished by veins ranging from ivory to sand.
The MaxFine tiles, available in sizes up to 300×150 cm, amplify the expressive power of Verde Persia marble.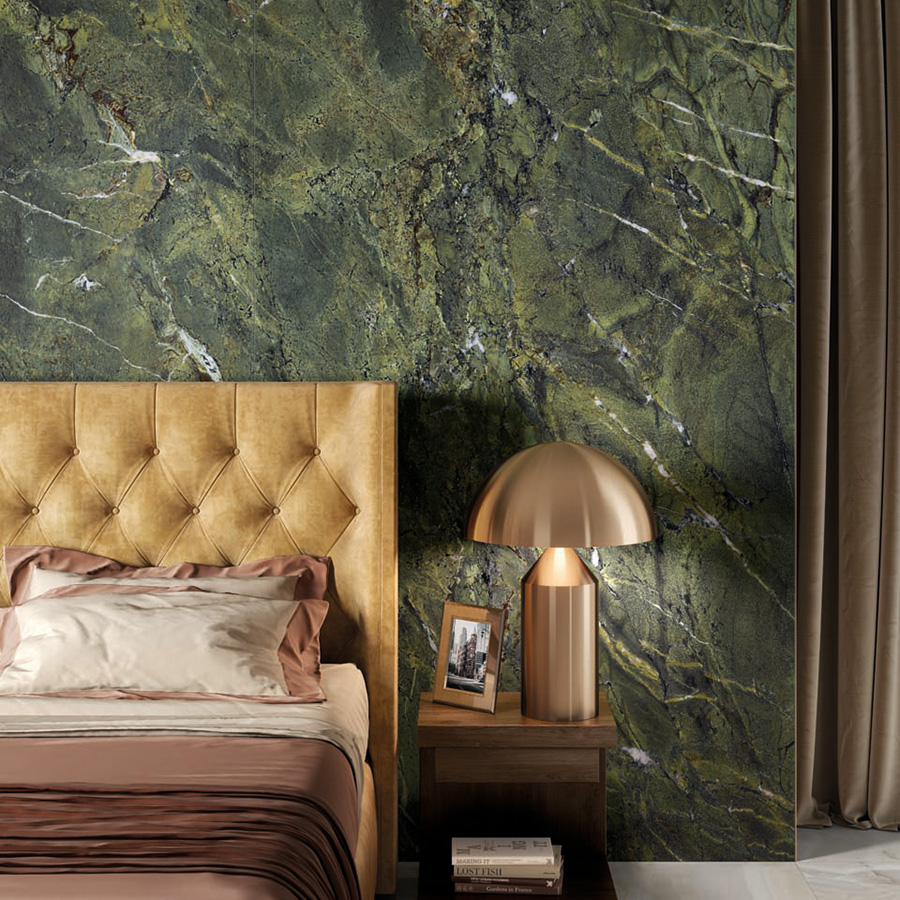 Technical ceramic, an innovative and constantly evolving material, removes the boundaries between surfaces, architectural elements and furnishings, p​ersonalising spaces with new, custom-made solutions.​ The application options are endless and the product can be used in any environment, whether r​residential or commercial​, for the most ​diverse range of purposes​.