"My artistic creation has changed a lot since I began focusing on working with wood," shares artist-designer Didi NG Wing Yin. Having initially studied industrial design at the Hong Kong Polytechnic University, Yin moved to Finland to pursue his master's degree in Interior Architecture at the Aalto University. It is here that his practice completely shifted to focus purely on woodworking, producing works that lie in the spaces between sculpture, installation and furniture.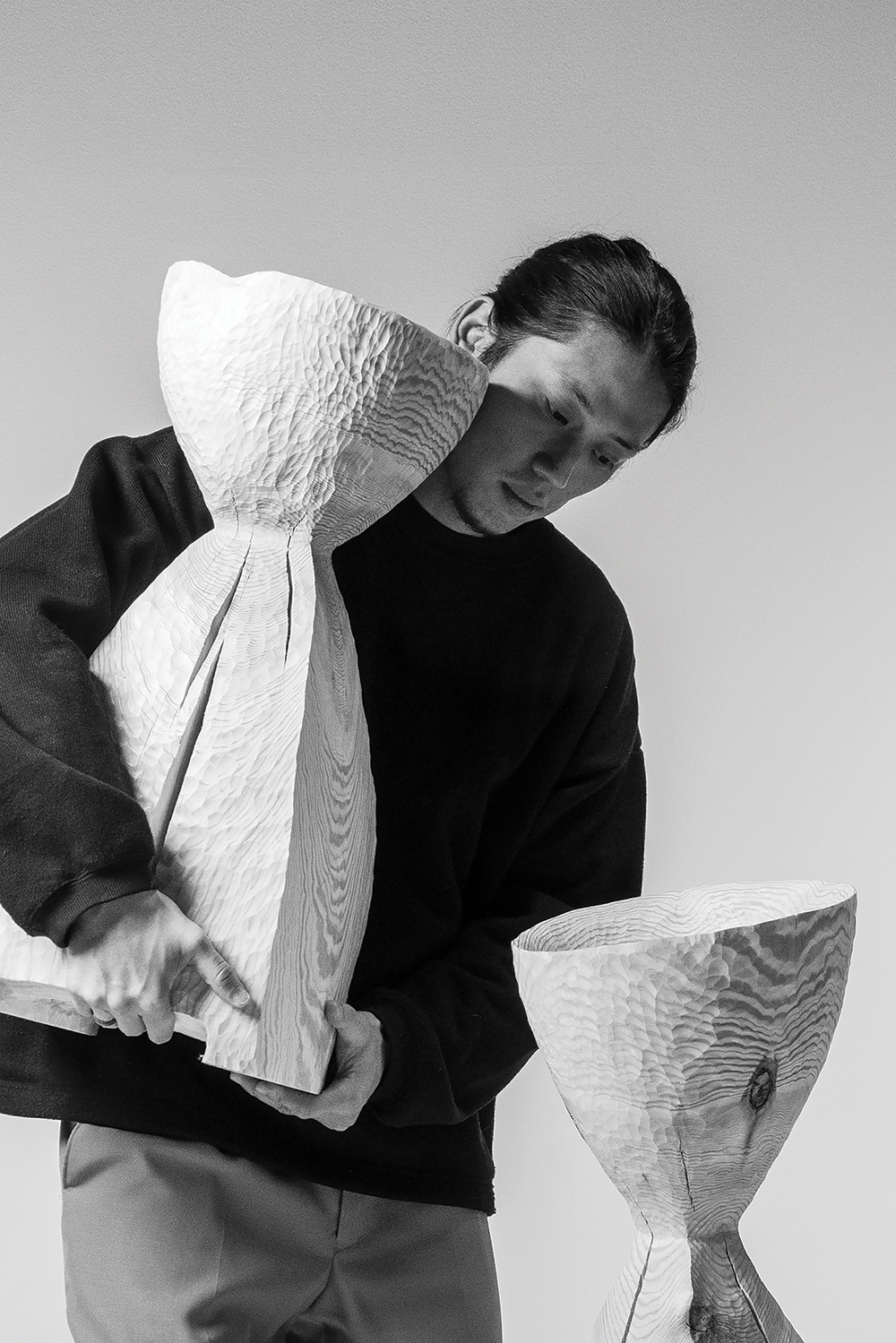 "To me wood is a very spiritual material; it tells its own history through its grains and textures," the designer muses. "And even though wood is just a material, its grain somehow implies that it is still living; [therefore I am] more respectful and considerate while working with it."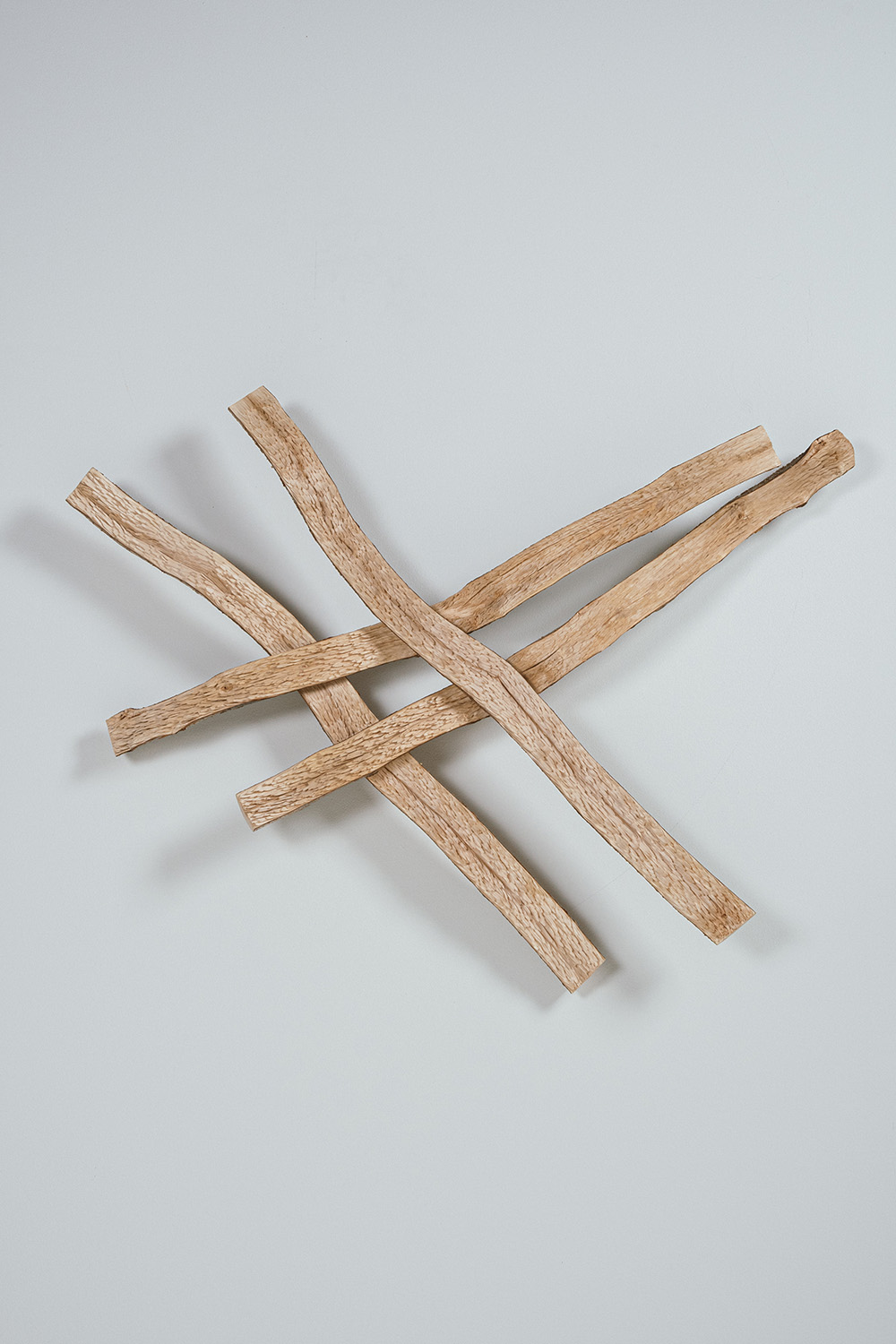 Yin showcased two wood-crafting collections at the Alcova Project Space in Milan; each one revealing an experimental technique in wood working, aiming to expand perspectives on the artistic potential of the material while highlighting its natural qualities and materiality. Both these collections possess an unexpected tactility and encourage audiences to see the traditional material from a novel perspective.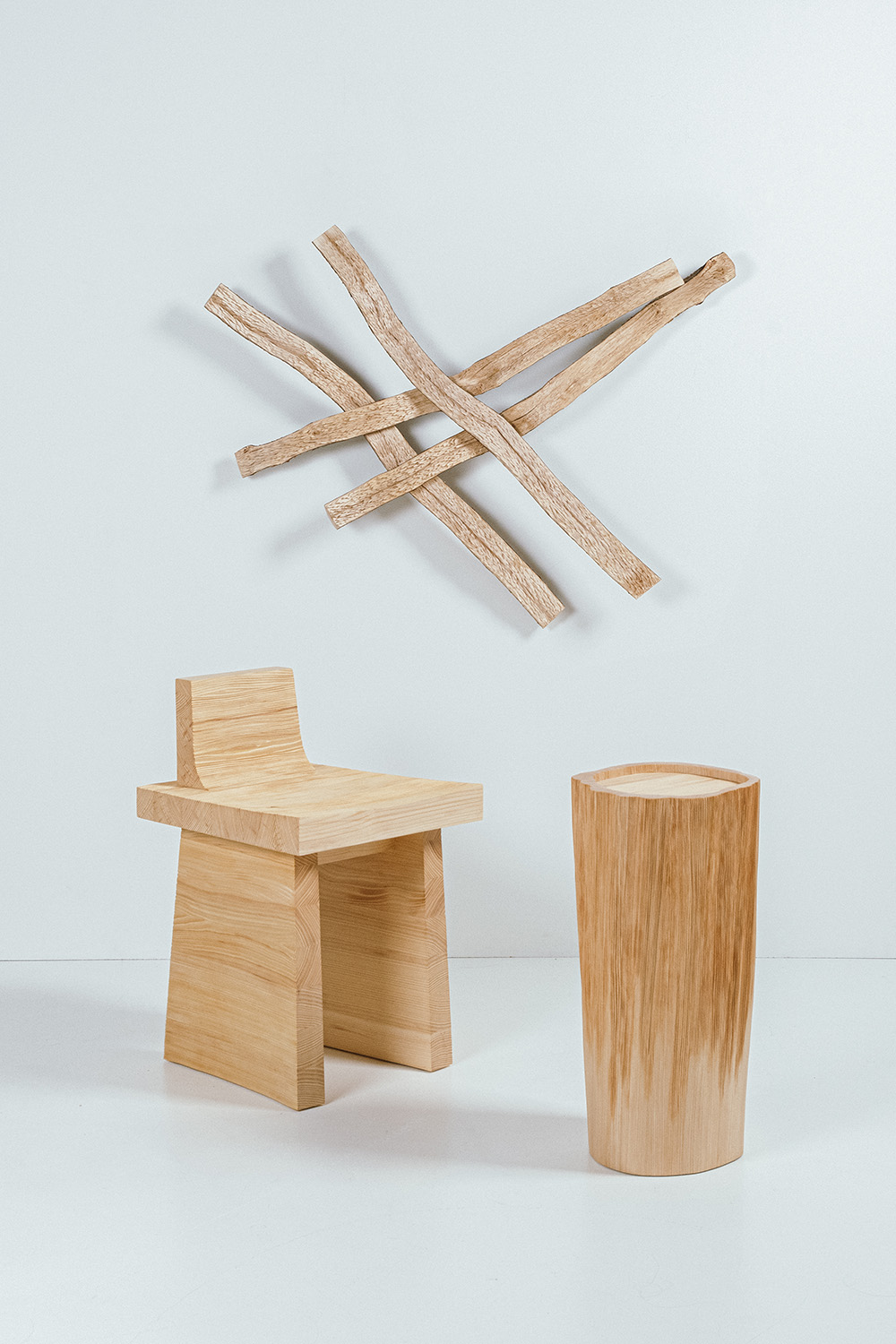 "To me, every piece of wood is like sculpture," Yin shares. "As a maker, I try to create things without over-controlling or manipulating the material, and [to] explore the balance between materiality and naturalness. The inspiration for the pieces [at Alcova] comes mainly from nature. Perhaps my design approach became influenced by the Finnish landscape and culture. As I am originally from Hong Kong, my thoughts toward nature have changed dramatically. I have begun to embrace and see nature differently and [I] attempt to infiltrate this new feeling into my creations." 
The first collection, 'Wood Pleats', consists of a chair and side table and employs a brushing technique on the wood to create a seamless, almost fabric-like texture. The directions of the grains on the wood appear uniformly horizontal, reminiscent of the calm waves of a lake's surface. 'Feather Branches', on the other hand, is a wall sculpture made out of an entanglement of two axe-split branches, to the surfaces of which have been applied a unique carving technique that creates a feather-like texture as a second skin. The resulting wood 'feather' is thin, light and fragile-looking, its texture resembling the fur or pelt of a living creature. "The uniqueness of the technique is that there is no material being subtracted from the wood but, rather, it is retained," says Yin.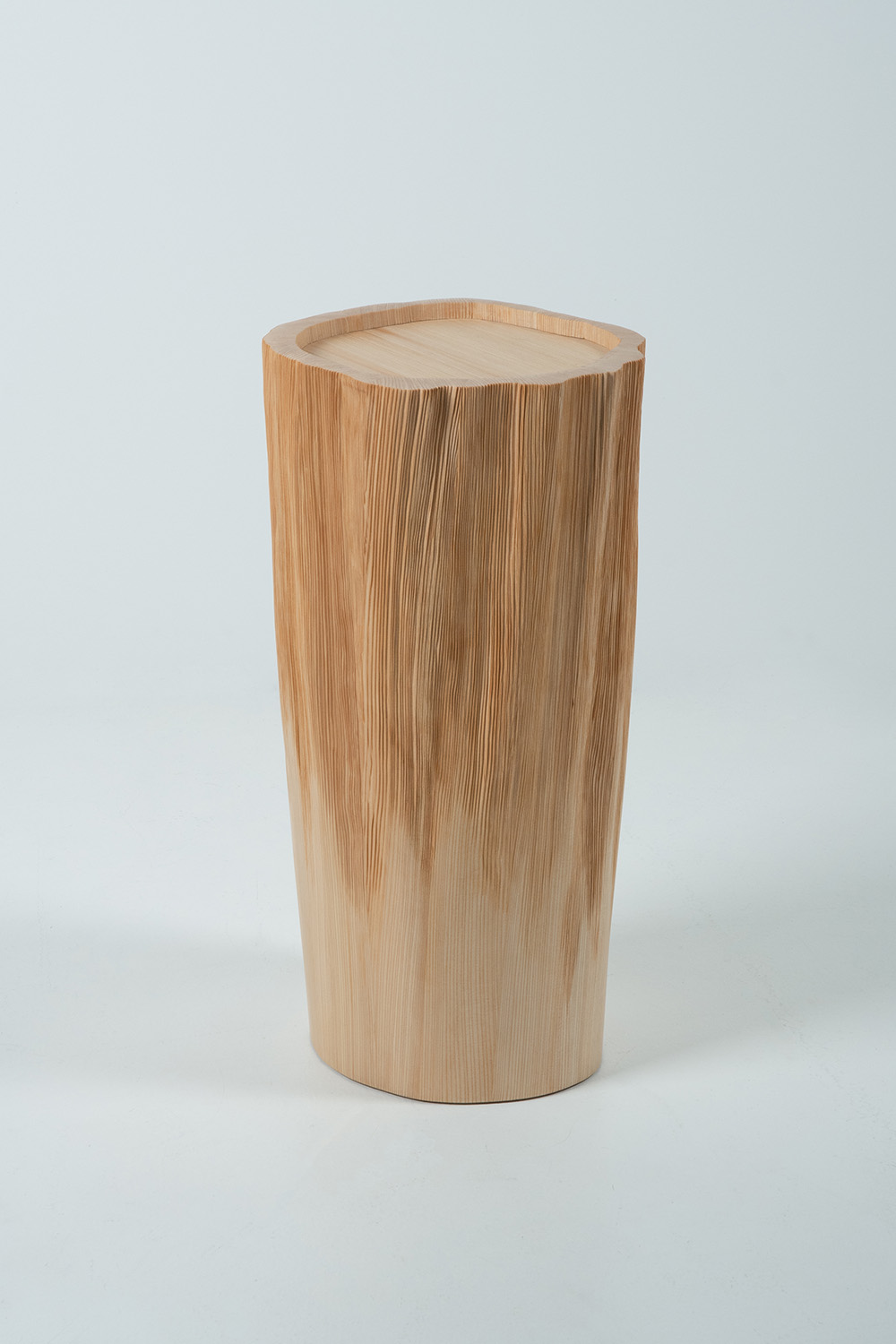 To him, contemporary design and craft are inseparable. "Craft is one of the best ways to form a creative dialogue and bring value to contemporary design," he explains. "In most artworks in contemporary design, the creators spend a lot of time studying the material and actualising the works through trial and error. The time spent on crafts guides one to a unique outcome that makes the design distinctive. The combination of the two consists of both the emotional part of the craftsman and the rational mind of a designer."