"My interest in glass as a material started at a young age, as my family has a history of working in the glass industry and I currently continue their work through a more experimental lens," shares Palestinian architect and designer Raghad Al Ali. She additionally describes herself as a "glass artist", adding that her passion for glass only intensified during her architectural education at the American University of Sharjah – and unconventionally so, during her painting classes.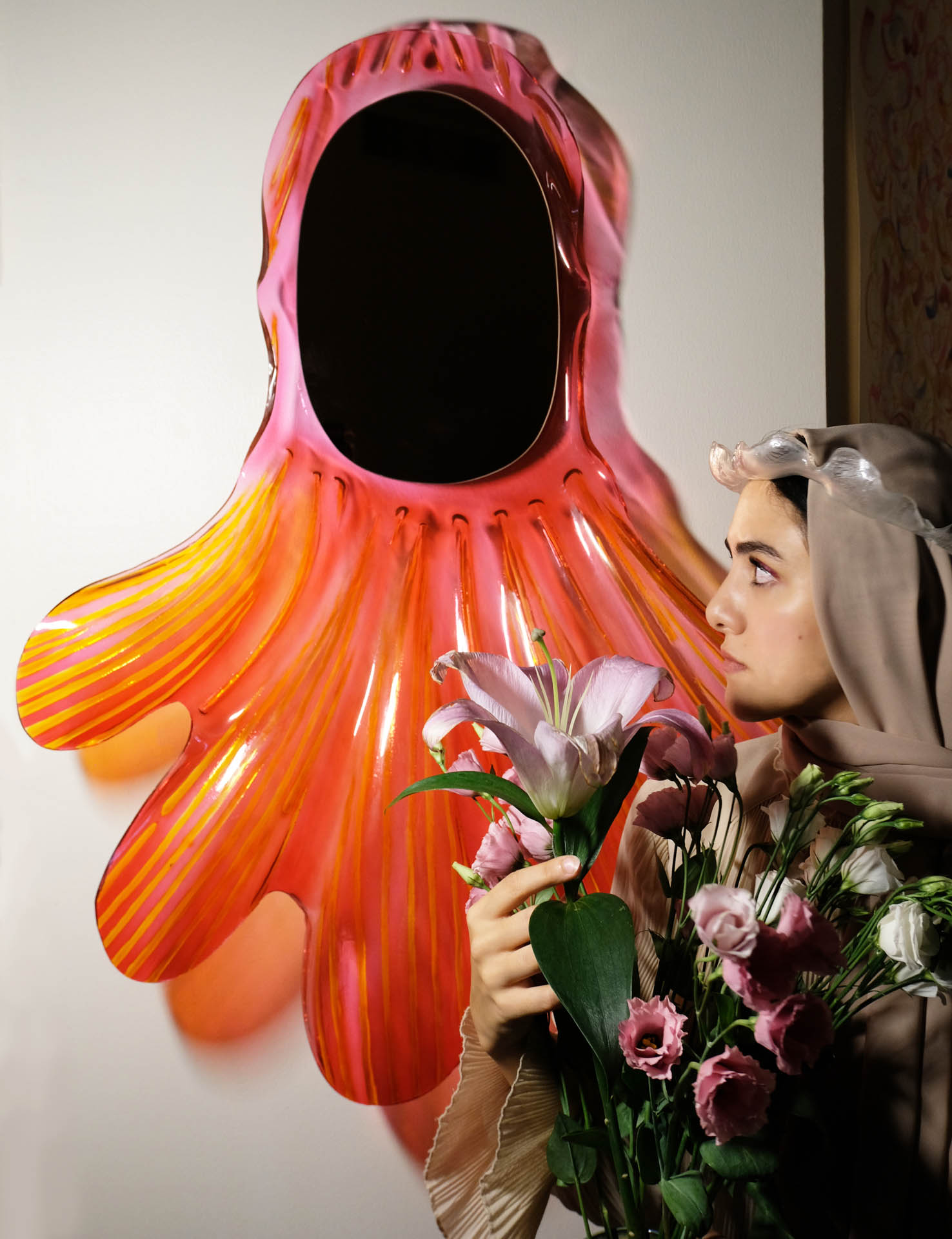 Al Ali's work lies at the nexus of design, art and architecture, and explores the crossovers between each of these, using painting, material exploration and digital fabrication that is largely inspired by structures of nature found in regional flora and fauna. "Pushing the boundaries of traditional practices through the advanced techniques of modern technology enables my work to capture the elegance of nature," she adds.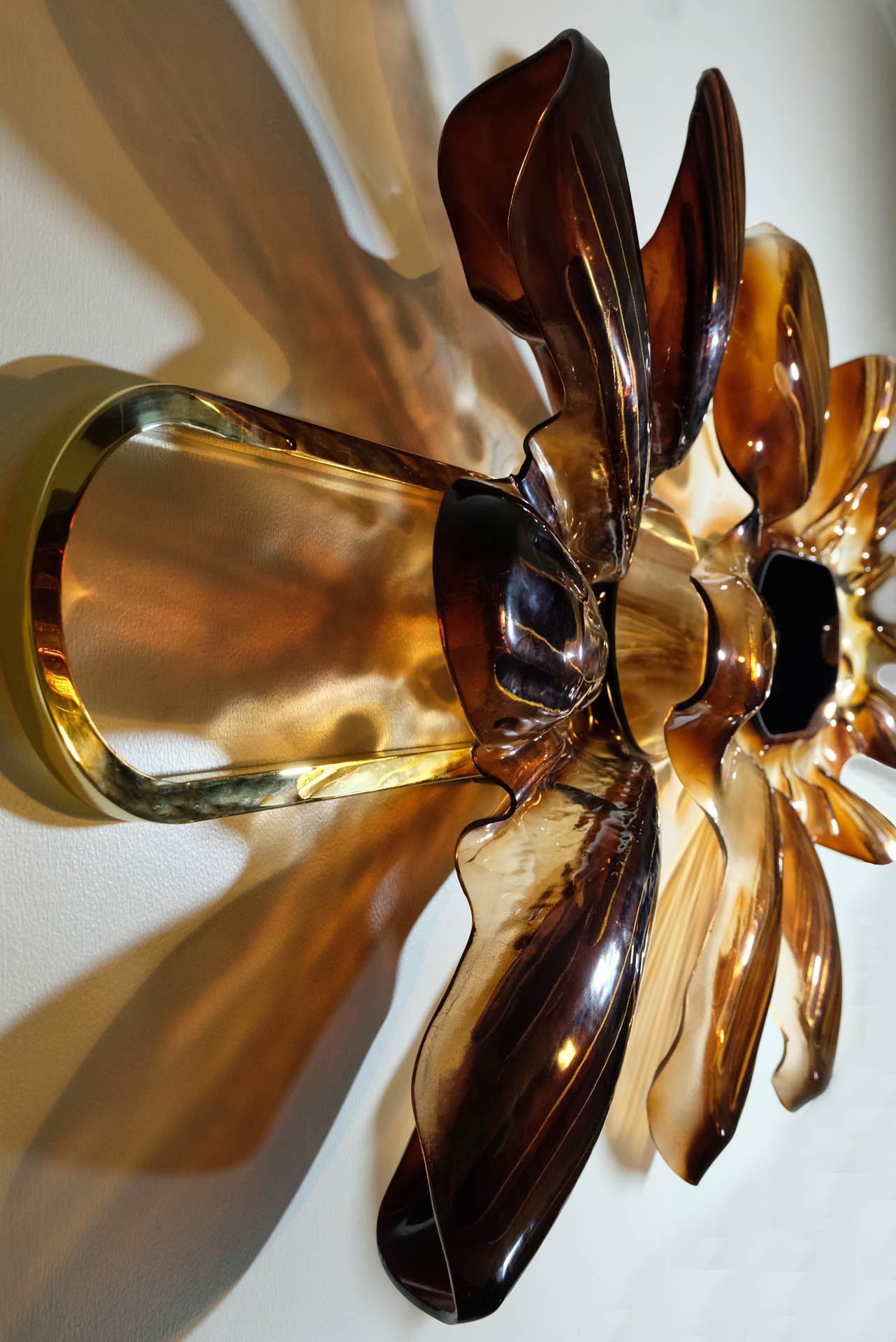 Having co-founded the collaborative group of interdisciplinary designers called MRM, together Al Ali and her colleagues explore the crossovers between craft and technology with works commissioned by and exhibited at Art Dubai, Amman Design Week and the Sikka Art Fair. She has also been shortlisted for the RIBA President's Silver Medals.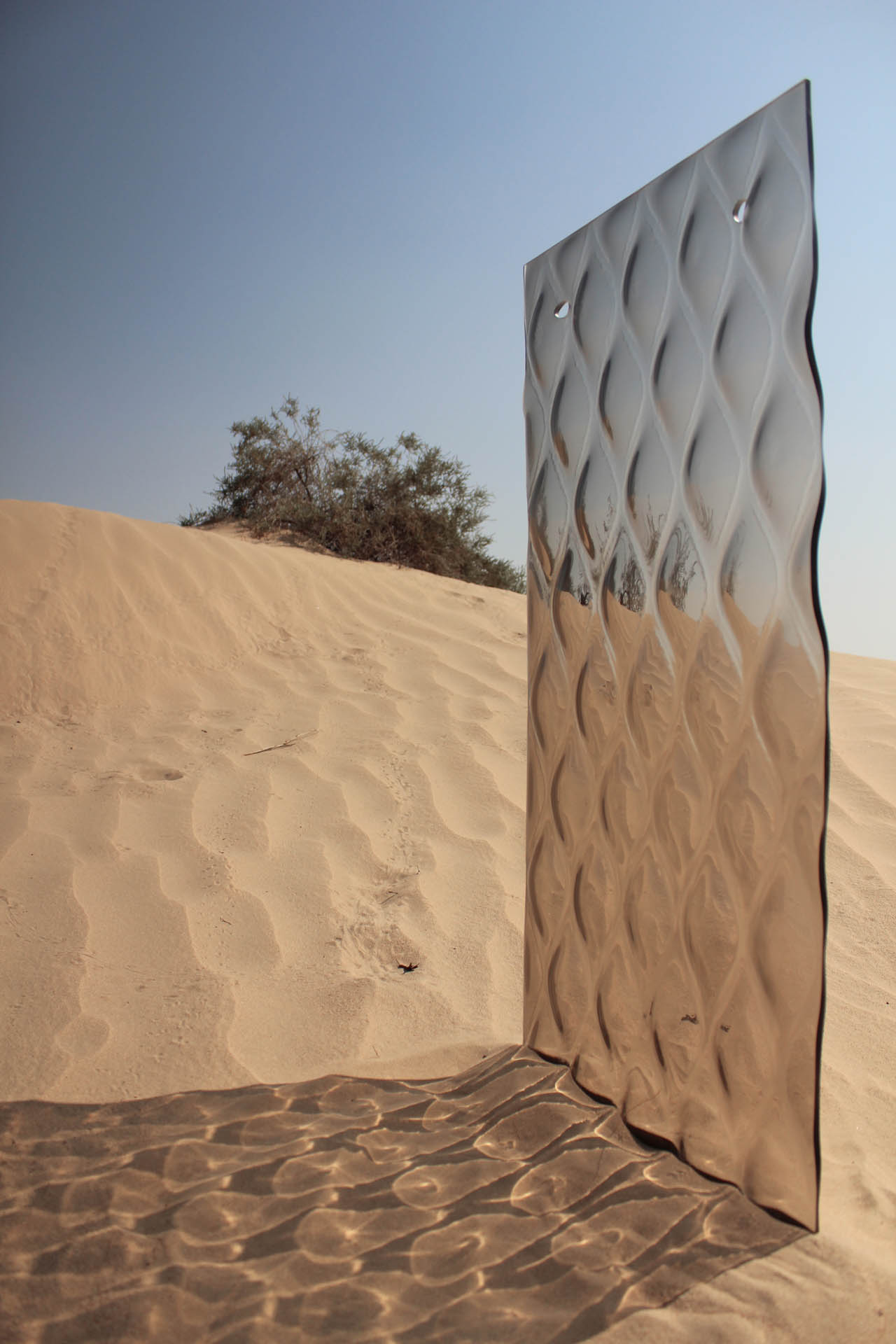 "Studying traditional practices and crafts informs the process of experimentation as they are timeless case studies of material engineering," Al Ali shares. "Innovation is born from utilising the technologies of today to question and answer the problems of tomorrow through the knowledge of traditional techniques. My work builds on a keen interest in crafts and past material interventions by designers and engineers to create unique and innovative compositions and solutions."
Her projects such as the Desert Series and the latest Nudi series explore the physical and architectural potential of glass – a material that dominates the majority of Al Ali's work. In the Desert Series, an interplay of light through the rippled patterns in the glass translates to light paintings on sand, which are rendered using standardised panels of glass in an exploration of depth and pattern.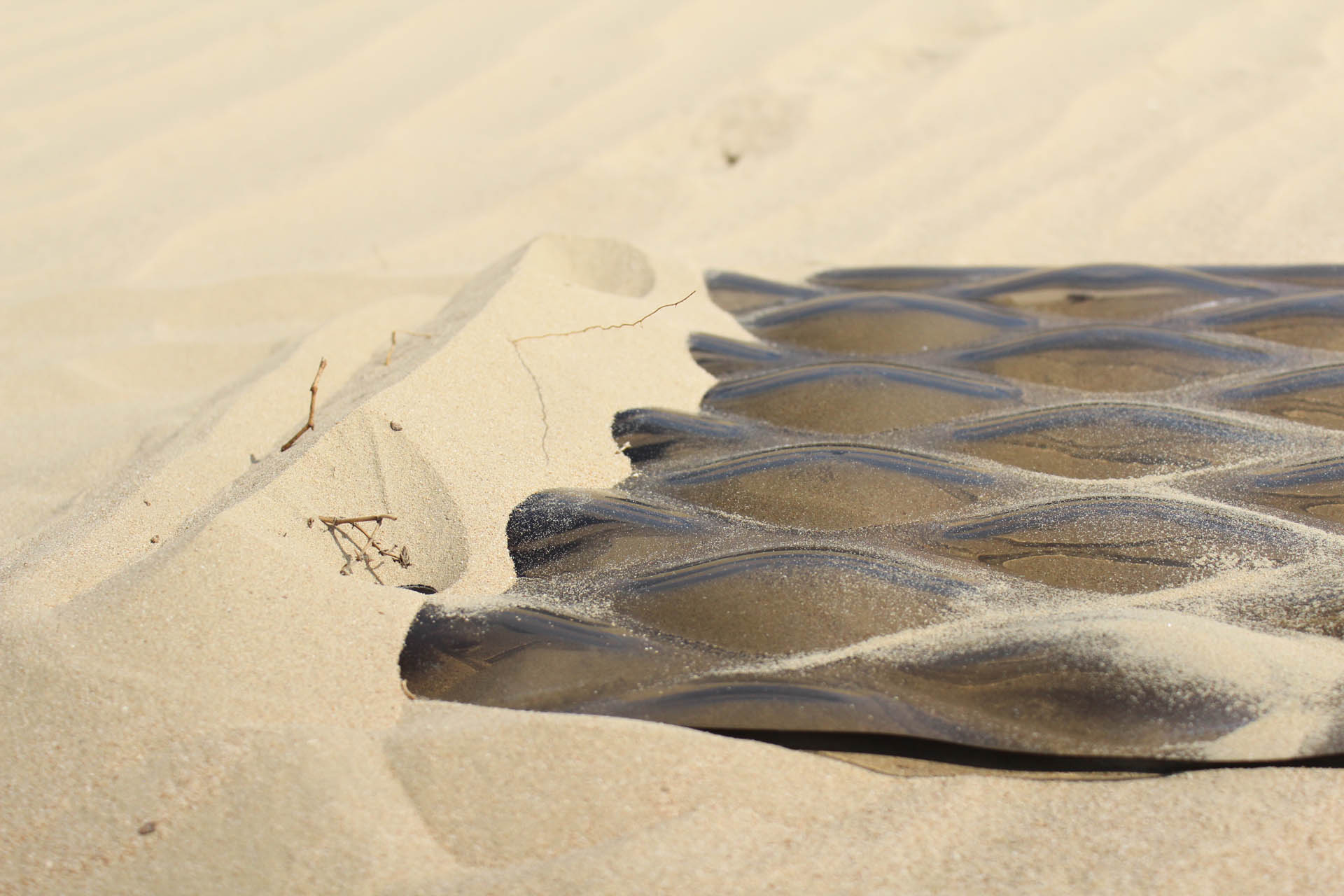 In the Nudi series, Al Ali experiments with freeforming glass through the lens of behaviours found in the depths of the sea. Nudi offers theatrical compositions of glass that are reminiscent of marine life, its petal-like arms seemingly in motion. This project explores the illusion of movement, where – with the aid of light and refraction – the piece looks like it is flying. Nudi also functions in the dark, doubling as a light element as well as being a mirror.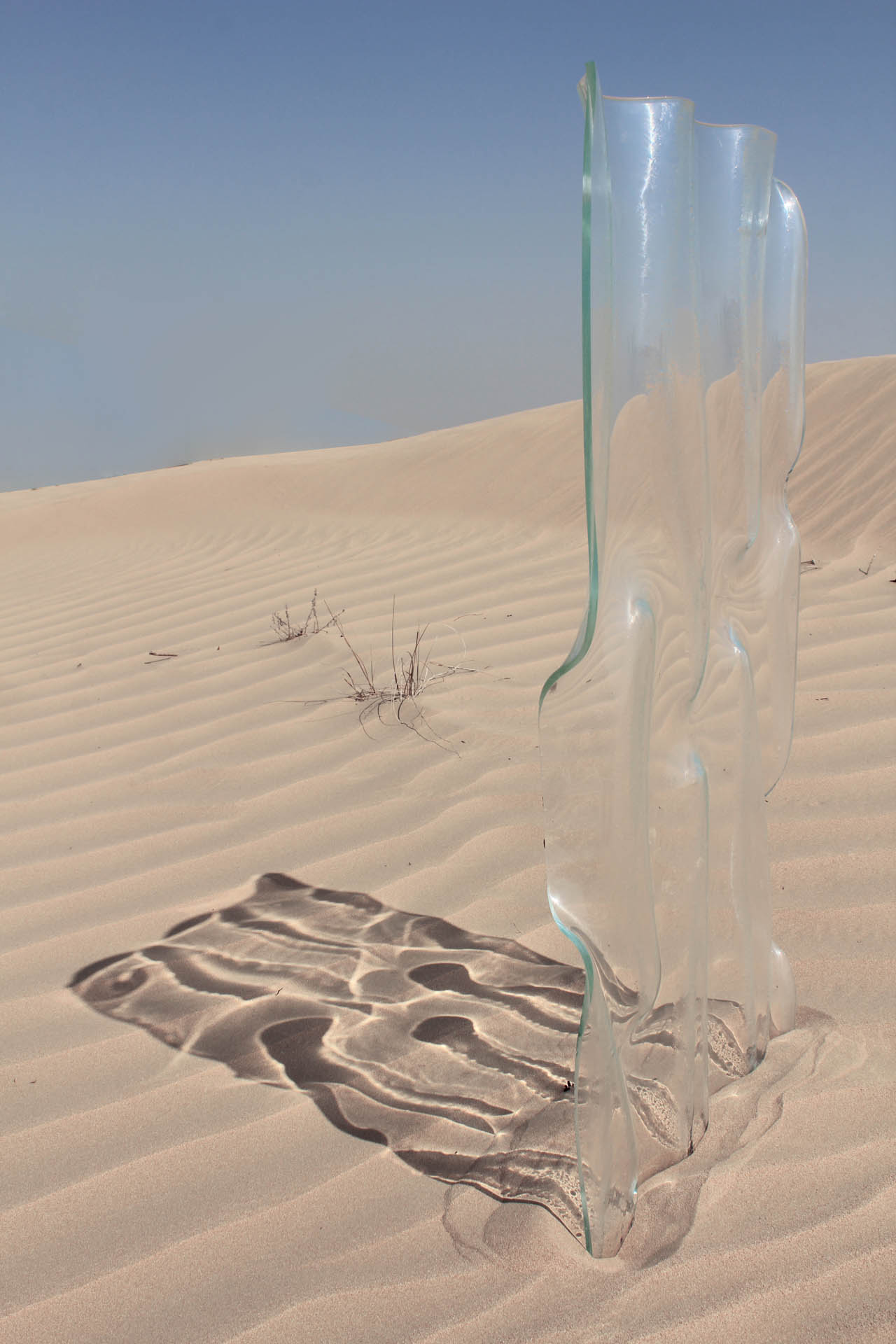 "Glass-blowing as a technique dominates the glass presence in the art world, while in the word of architecture, glass is treated merely as an enclosure that allows for transparency. We see very few examples of pushing the boundaries of glass beyond the vertical plane," Al Ali remarks.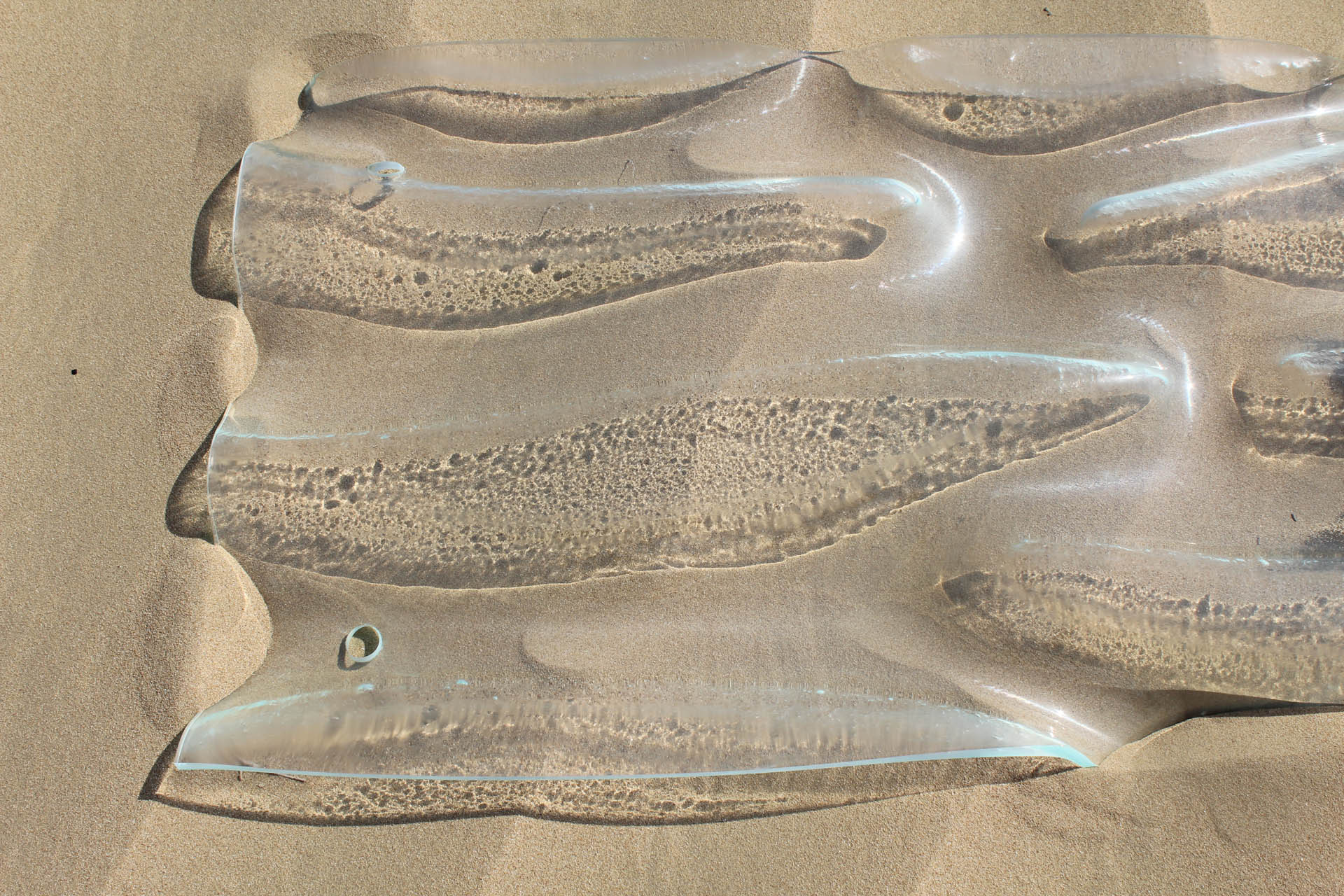 "My work explores techniques of kiln-forming, in which industrial glass sheet processes allow [the material] to express and function [in order] to provide structural and aesthetic solutions in freeform. Furthermore, I am currently working towards constructing a glass lab within our production facility [in order] to invite interdisciplinary practices of art, design and science, and create a space for innovation. This is to provide solutions that transcend our current understanding of what this incredible material can do, in both artistic and architectural scales."