This year's ultimate annual design pilgrimage came quicker than anticipated, nevertheless, I was ready for a week filled with inspiration, non-stop walking, meetings and endless snapshots. After making the trip for four years in a row, this year my approach was more focused on Fuorisalone and exploring the new places that the city has to offer.
Upon arriving, I headed straight to lunch at one of Milan's most stylish spots, 10 Corso Como, setting the tone for the week ahead. This eclectic shop is the perfect blend of an art gallery, bookshop, café and high-fashion boutique, set within a very scenic courtyard with its newly opened terraces.
My next stop was the Brera district, which is where you really feel the pulsating vibes of the city. Fashion-inspired characters with vibrant coloured hair and loose, patterned robes over casual outfits drifted wildly in the streets. There were white Balenciaga speed trainers everywhere. This area is filled with pop-ups in hidden courtyards and amusing set ups. Unmissable was Lee Broom's exquisite Eclipse and Orion lighting fixtures in a very unpretentious setting. His furniture was a little difficult to find, but once discovered I took note of his had some very interesting leather chairs, cork stools and leather accessories.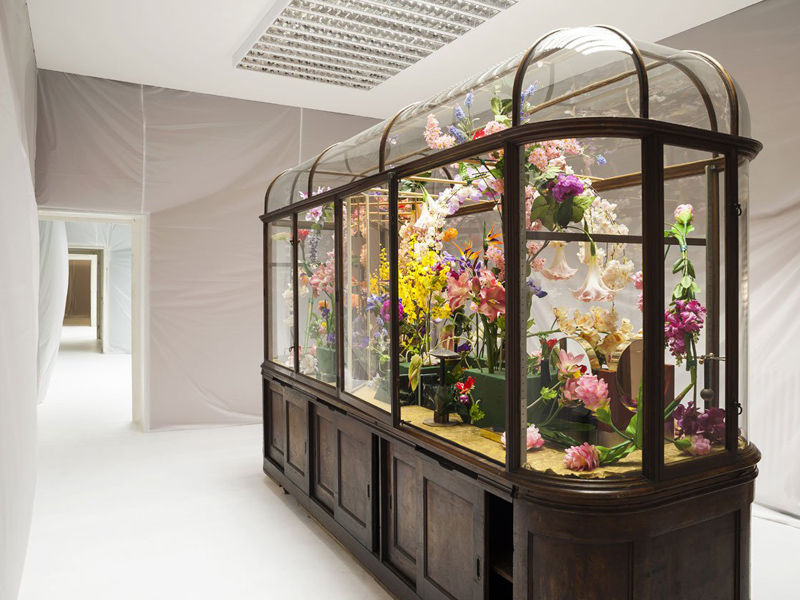 One of the most acclaimed installations was from Dimore Studio with its dual exhibition with contrasting themes. On one side was 'Transfer', a setup of extravagant tents within dark rooms each housing pieces from the studio's historical collections. Opposite was 'Perfectly Imperfect', an austere, luminous space, with plastic–wrapped walls displaying beautifully crafted pieces.
With little time for scouting, a few of us met at Diesel Living with Moroso, where the crowded event took you around a lifestyle space filled with foliage and deep greens and grey upholstered funky furniture. From here, we headed to a more laid back presentation in an old building, Circolo Filologico that offered a fantastic contrast to the quirky works of Ingo Maurer, who presented the Luzy lamp range. Composed of blue or black plastic gloves with frosted bulbs at the fingertips, it is a simple combination of two disparate items that create a curious object– very characteristic of his work.
Most mornings began with breakfast at Potafiore, where I would plan my day over jazz music in an exotic flower shop/restaurant. After meetings with suppliers, the day involved a guided visit to Piero Lissoni's open studio. It was incredibly inspiring to see such an organised environment with its diverse, quality works, ranging from interiors, graphics and product design. We had the chance to interact with some of the design team to understand a little more about their design approach.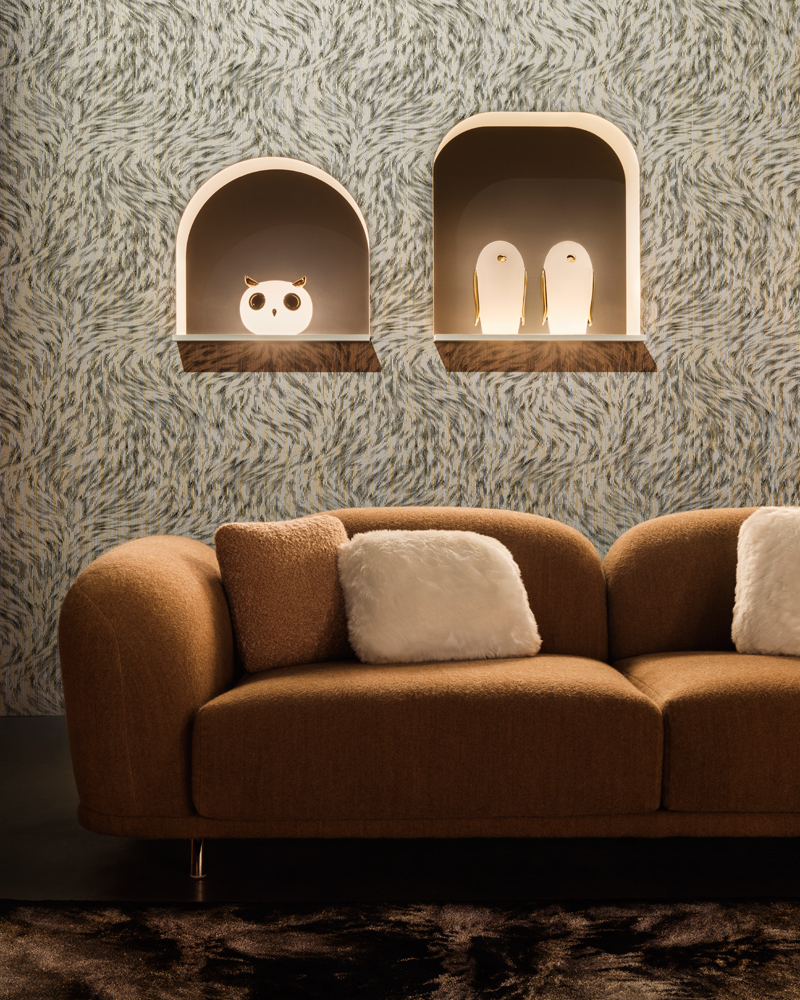 Next stop was zona Tortona, where Moooi held their usual 'Life Extraordinary' exhibition. Its paid tribute to extinct animals using a series of dark graphic wallpaper, rich textured upholstery and eccentric elements such as the Pet lights that resemble an owl and a penguin in frosted glass with bronze accents. Aside from the designs, the best part of going to Moooi is crossing the street to Menodiciotto, for the perfect gelato!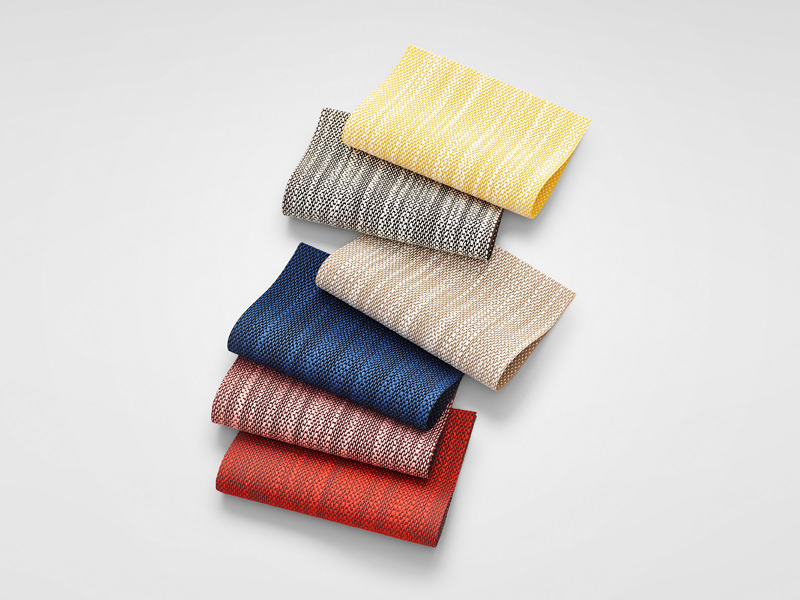 As the evening began, it was back to overlapping events. Kvadrat hosted a night with, among others, Tom Dixon, Marcel Wanders and Doshi Levien. It was an interesting crowd and I had the chance to talk with Jonathan Levien about his new Raas & Lila collection – a line of textiles with stunning hues inspired by glazed Chinese ceramics and Royal Indian miniature paintings.
On the third day, I actually made it to the fair, which was, after all, the main reason we were there. My main observation about this year's trends was that the focus was very much on colour with tone-on-tone palettes and lots of bold accents in terracotta and Klein blues and an array of accent deep pastels.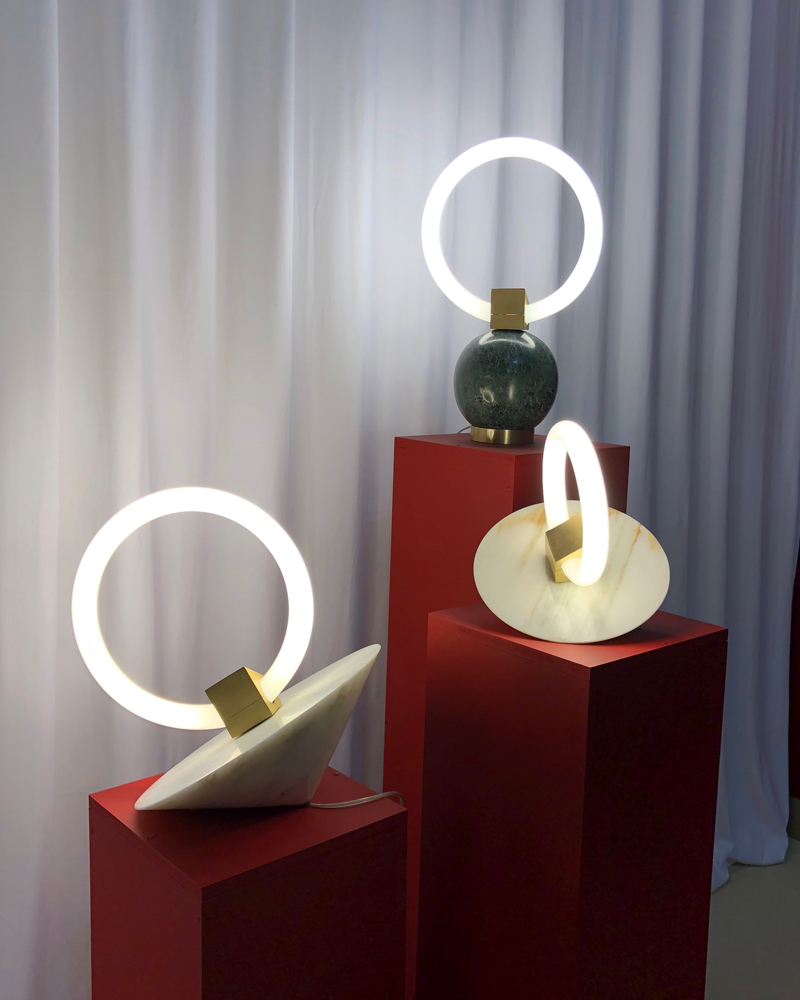 Strolling down the Salone Satelite, the highlight was Chris Basias of CT lights, whose work falls under the same category as Lee Broom and Matthew McCormick, with his museum-worthy lighting pieces in geometric shapes, elegantly proportioned in marble and brass. Yuji Okitsu had a stunning lighting piece called Focus which was composed of large scaled magnifying glasses that balanced each other and with a gentle touch created a little balancing dance. It was very poetic and enchanting and I am looking forward to seeing more of her work.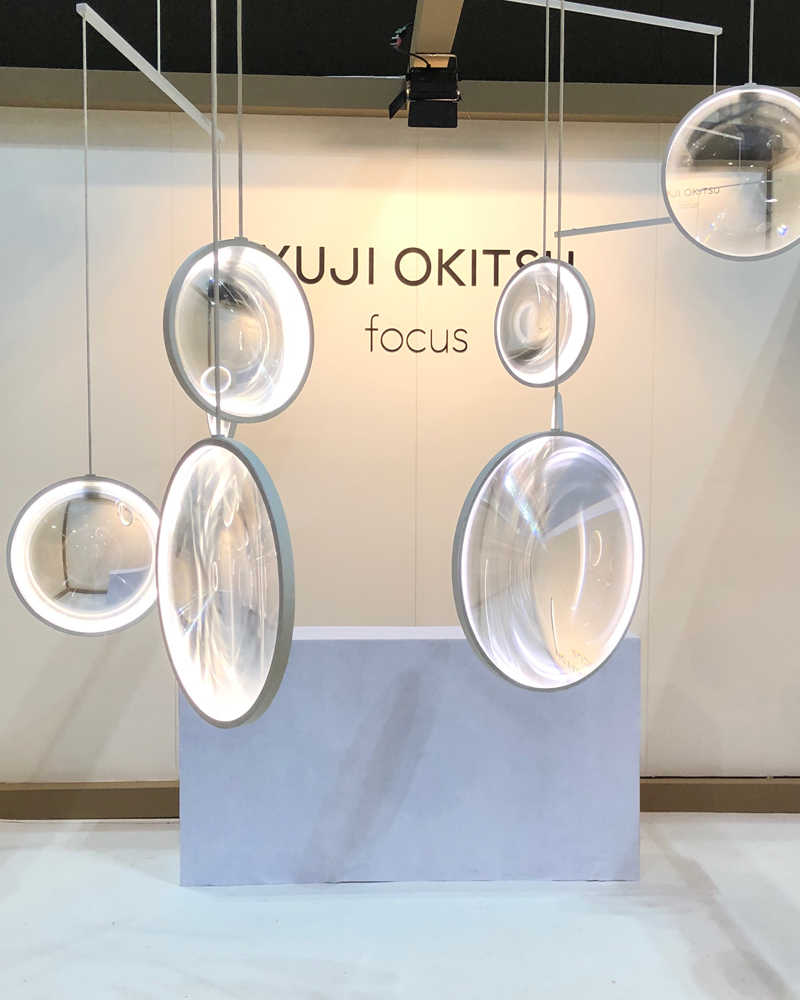 Later on, we headed to the Wallpaper* Handmade exhibition where we saw beautifully crafted pieces, alongside an iconic giant blue teddy bear from the Le Roi installation by Marc Ange for Sunbrella.  Gufram had their setup in a disco and Lavazza joined forces with Toilet Paper magazine to create a playful graphic tiled pop installation.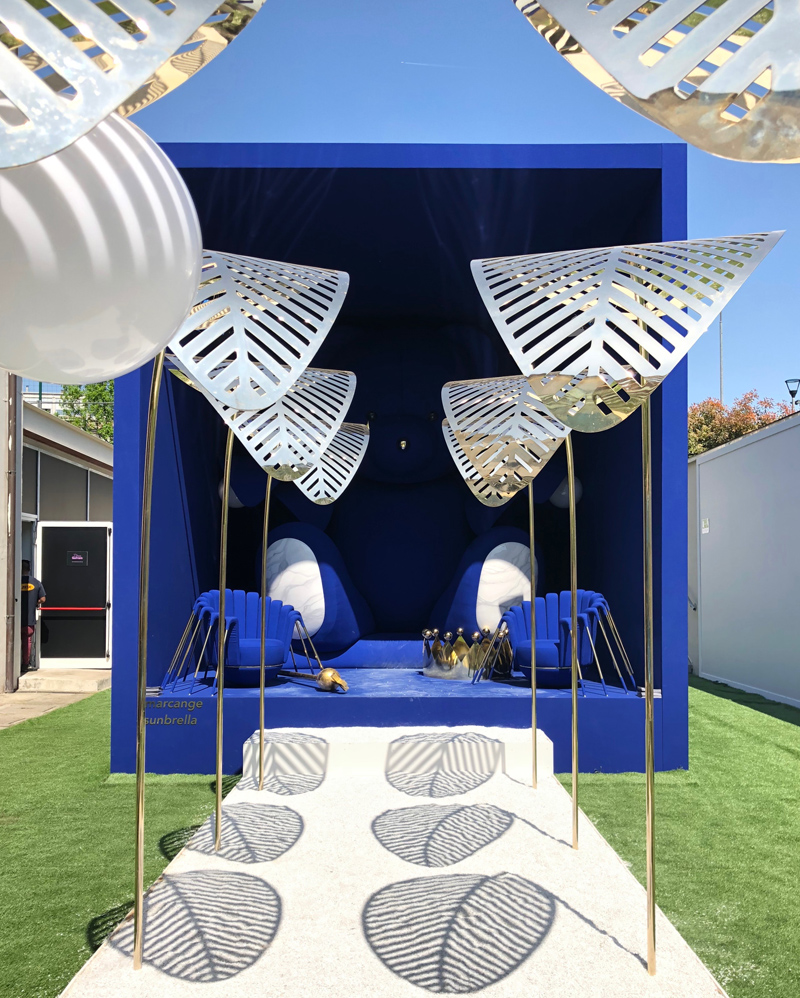 Nearby, in Palazzo Isimbardi was the installation from Cos with Phillip K. Smith III. Open Sky invited guests to experience an ever-changing environment of reflection altered by time and location.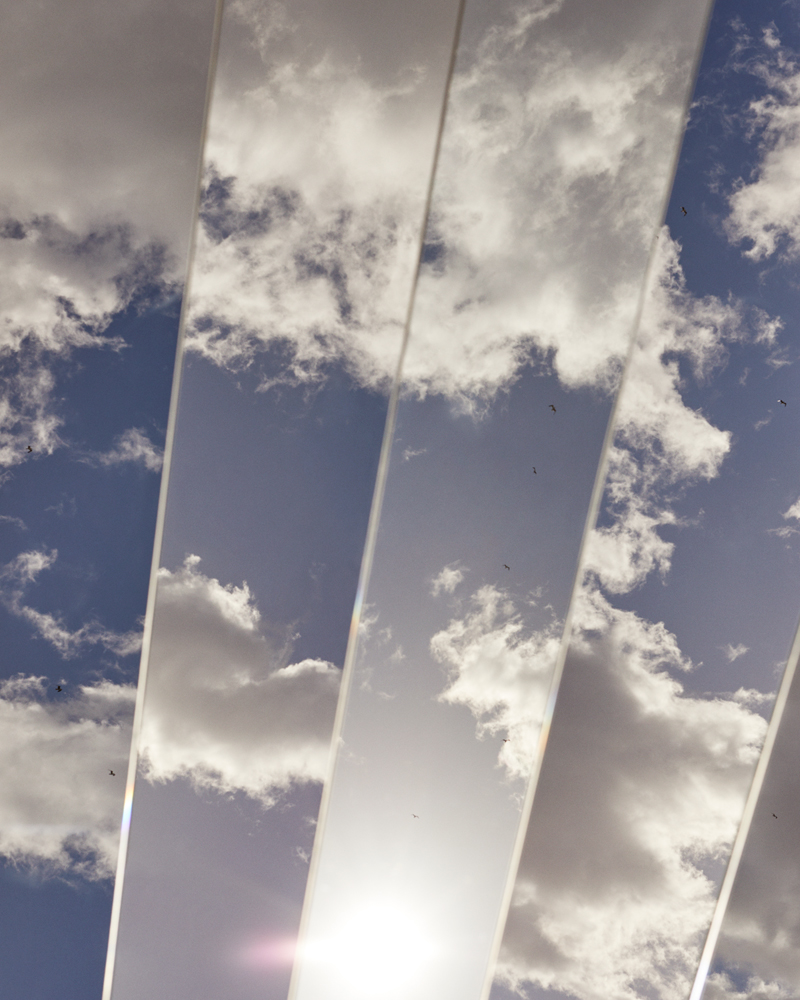 And of course, a trip to Milan would not be complete without a visit to Spazio Rossana Orlandi. This was without a doubt my favourite spot. It was a remarkable curation of items filled with little trinkets and featuring some of the best up and coming designers. Some of the highlights were the Misa pendant light from Matthew McCormick, displayed alongside an interesting piece from Argentine designer Francisco Gomez Paz, whose chair design was made from multi-laid wood without a single nail or screw. In the dusky, brick walled basements was the Moirai chandelier by Se London which looked stunning in its context.
The last must-see spot was Fondazione Prada, with its newly opened tower designed by OMA – impeccable architectural simplicity and character with an unpretentious material palette. The afternoon was spent between Jeff Koons and Damien Hirst. However, the highlight was walking along a passage in complete darkness toward the unknown, emerging into a white room with its rotating Upside Down Mushroom Room by Carsten Höller.
In need of a coffee break we stopped by the scenic Bar Luce. Designed by film director Wes Anderson this is a recreation of a typical Milanese café with laminate furniture and pink terrazzo flooring.
The day ended with dinner at T'a Milano, a restaurant that's been on my bucket list for a while. Its chic interiors and exquisite food are well worth the massive daily queues.
As the intense week came to an end, it was time to relax and head to Lake Como to conclude the week in style, with a visit to the stunning Il Sereno Hotel designed by Patricia Urquiola. The stunning views and superb interiors as well as its Michelin-starred restaurant was guaranteed to help us unwind from it all.
---
Company Profile
Established: 1989
Design awards: Two International Property Awards (2017), Young Interior Designer of the Year Award (2017), Leisure and Cityscape Hospitality Award (2017), id Lifetime Achievement Award (2015) and many others– including the featuring of their Dubai Creek Golf Clubhouse on the 20-dirham note.
What makes them unique: GAJ (Godwin Austen Johnson) is one of the largest and longest-established UK architectural and design practices in the UAE. Throughout its history, which spans almost 30 years, the company has created some of the Emirates most iconic buildings and has helped define the Emirates. employing a team of more than 180 across eight offices in the Middle East and the UK, and adding strong Interior Design and MEP Engineering divisions and a specialist lighting division.
More about Maria: Following her graduation from Universidad de Palermo in Argentina, Maria journeyed to the Middle East to develop projects throughout Bahrain and Saudi Arabia as well as Argentina, before joining GAJ in 2014. She is a crucial member of the interior design team and is responsible for selecting all FF&E aspects to create memorable spaces for commercial, hospitality and residential projects.