Few things arouse intrigue like anonymity – and in the case of newly launched design brand Kameh, it is anything but lacking. Positioning itself as a Dubai-born collectible design brand with a signature collection of monthly drops, Kameh puts its bold and sculptural pieces centre-stage while its designer remains behind the scenes. "An important aspect of not using my name or my face is that I want people to love what I do for what it is," says Kameh.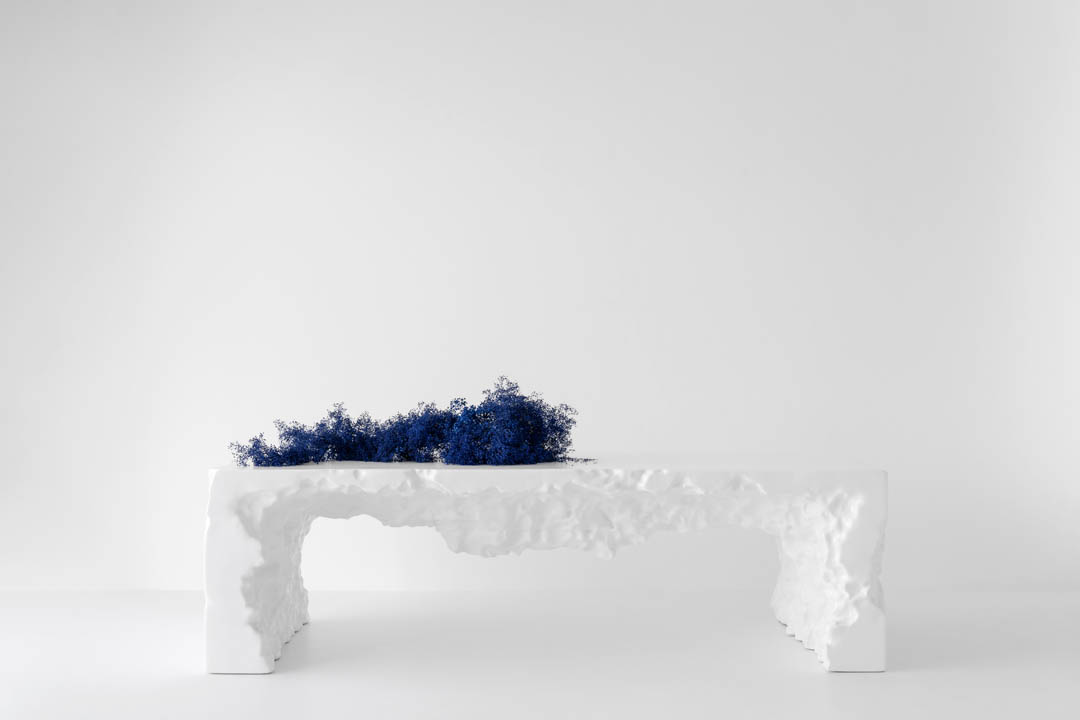 The brand's first eponymous collection, which launched this year, features a table (the first piece in the series), a bench and a mirror that appear as if carved from a huge block of stone. Kameh's desire to create a table that was both a functional object and sculptural art piece led the designer to look towards stone as the main material, visiting factories across Sharjah in pursuit, without much luck and later accepting the many challenges a table of raw stone could pose. A quick diversion led the designer to seek alternatives that could mimic the look of a stone object, while utilising other, more practical materials.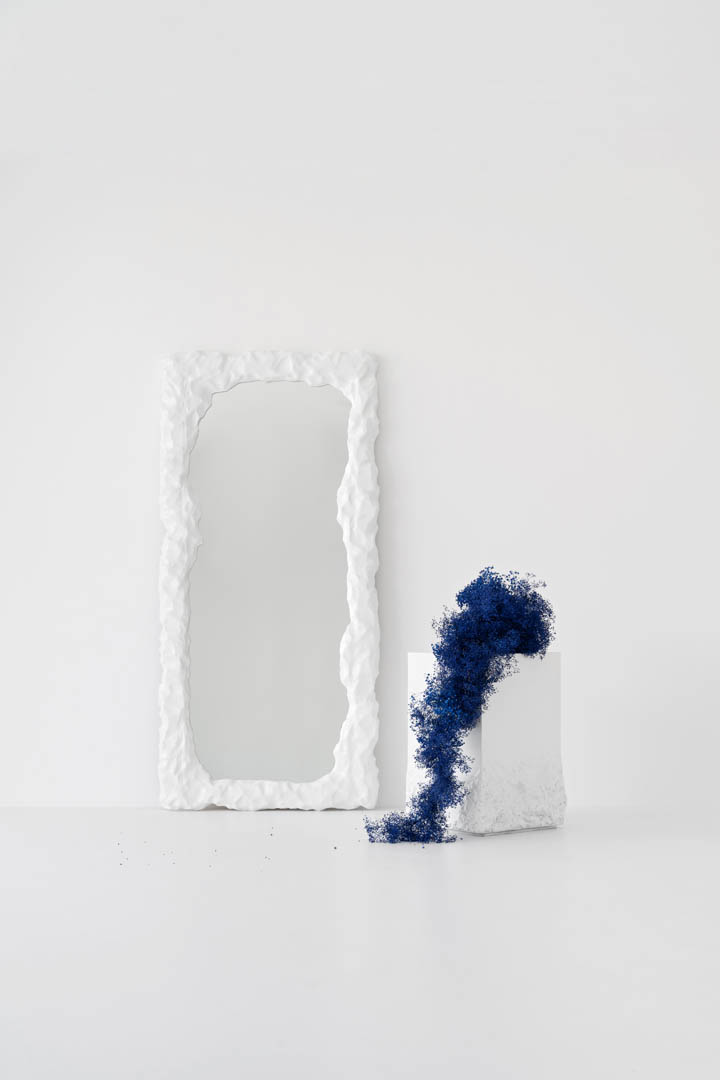 Eventually – and in collaboration with a local factory – the Kameh Table 0.1 was built entirely by hand, featuring a steel frame, a Styrofoam interior covered in cement and a protective layer that lends the design piece its semi-glossy finish. "For me, it was very important that the table was usable. Yes, it is a piece of art, but it is also a functional piece that can be used at parties or family gatherings with kids – whether someone spills coffee or wine, it can be easily removed and will not stain," Kameh shares.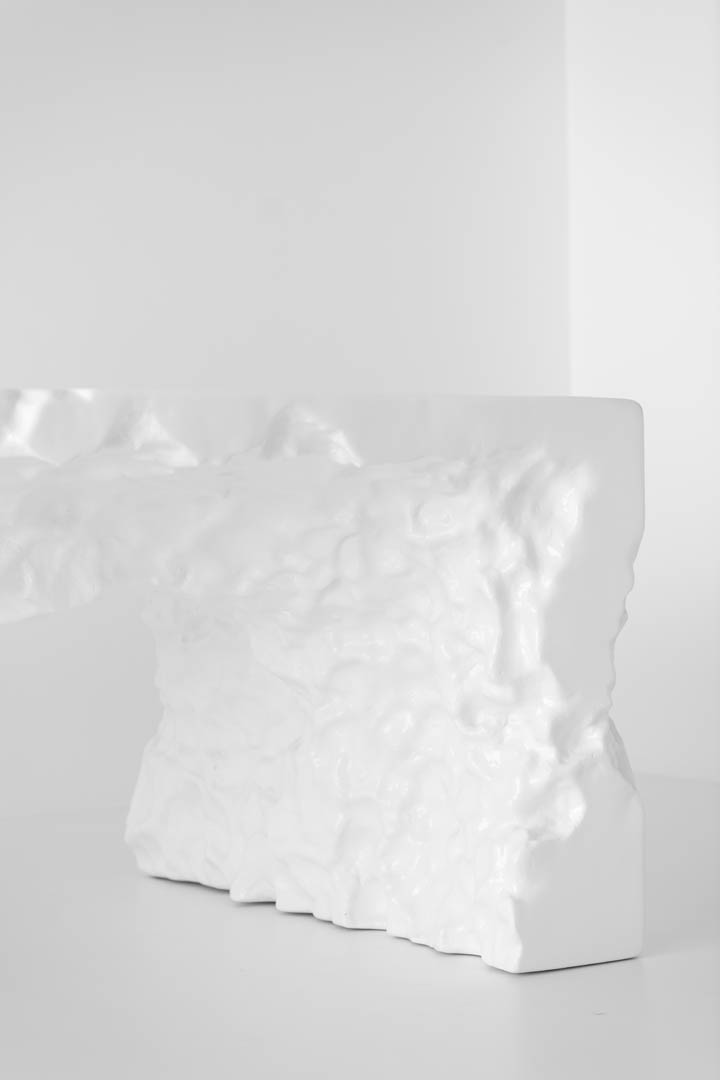 Kameh's pieces combine craftsmanship and a contemporary sensibility, where functionality and art are synonymous – with the latter being a vital source of inspiration for the designer, alongside nature and "the human self". The table and bench – which were created in sync to complement one another – display a smoothed upper surface, while the inside reveals a rough terrain, giving the pieces their sculptural form.
Playing with the metaphor of the human figure, the metal construction of the frame represents the bones of the physical body, while the soft foam of the interior represents one's emotions that are protected by a hard shell, evoking "a protective instinct guard we create to shield from the harshness of the world."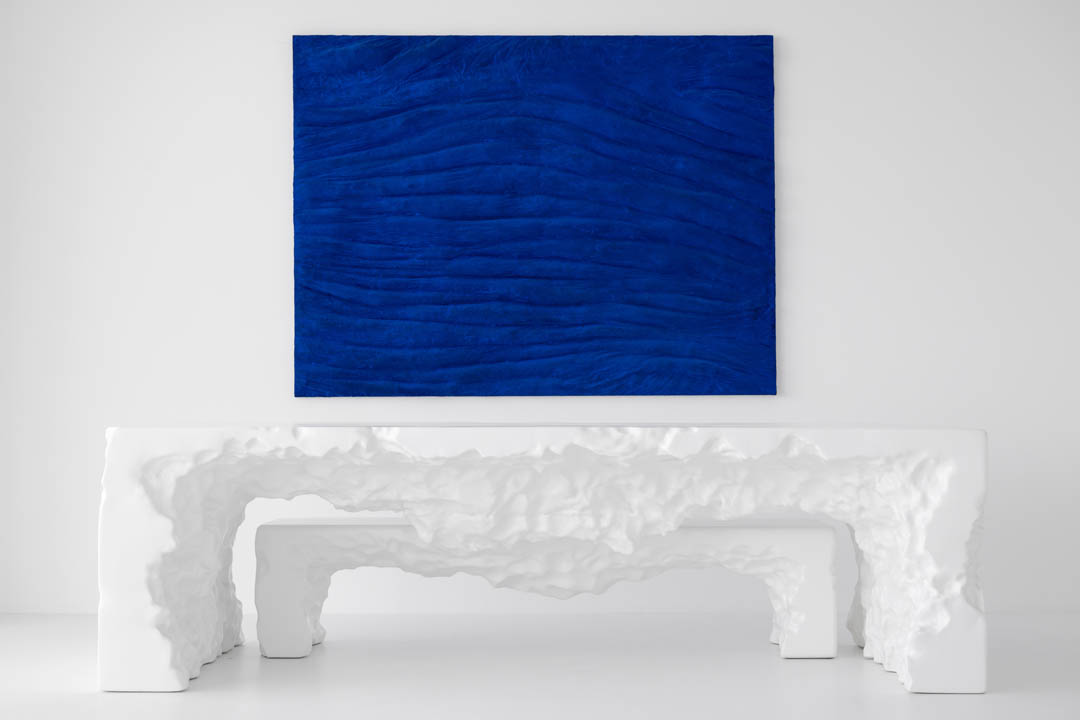 "For me a table is something that is very personal because I remember when we would sit at the table with my parents discussing the day. I want the table to be able to be passed down from parents to their kids. For me it was never just a 'table' with four legs and a wooden or marble top – I wanted it to be a piece which will move with generations," Kameh shares.
Due to their handmade nature, no two Kameh pieces can be the same, the designer says. "When I first started to look at [design] objects I realised that I do not want to invest in something that is produced by the thousands. I want something unique and different. And with the Kameh collection, everything is handmade, so you can never replicate it 100 per cent – and in that way, each one is a unique object."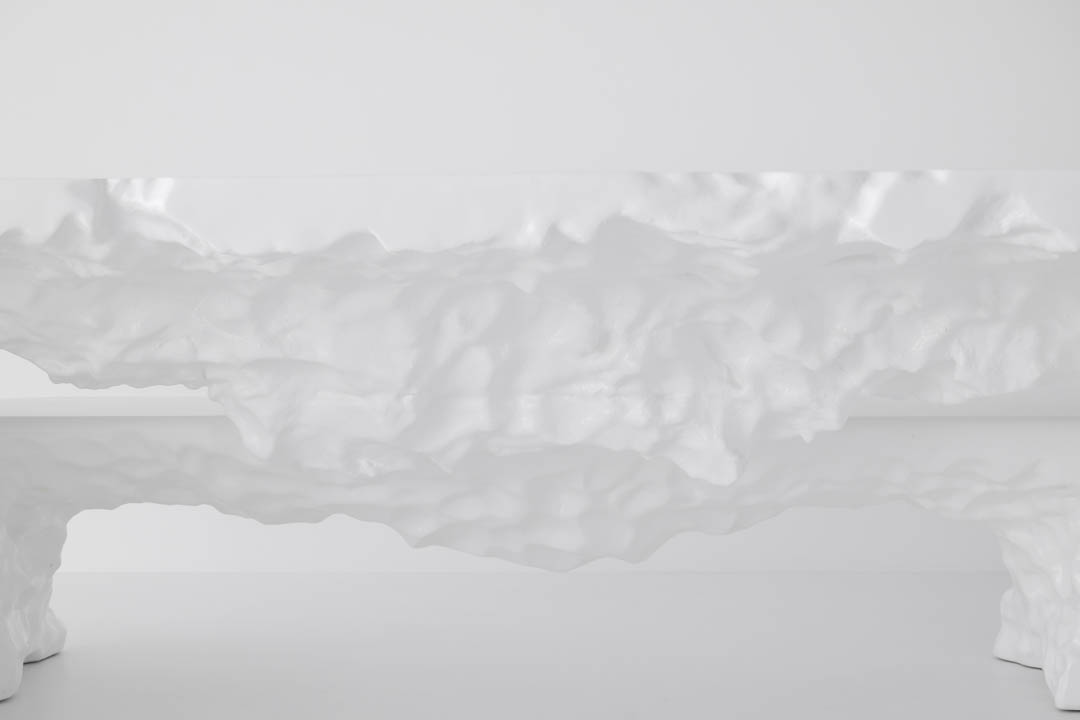 Going forward, Kameh is setting sights on recreating its signature forms, dubbed 'icons', in a series of different materials, such as wood or glass and even 3D printing technology.
"At the moment I am also thinking about engaging different artists because I think these objects are a great canvas – and those collaborations will become limited editions, but for now, my main focus is building our 'icons'," Kameh says.
The brand is already deep in the process of its more playful second collection, Kameh reveals. "The first collection is very deep and personal, so with the second collection it was more about having fun."