Urban Commissions is a Dubai Design Week initiative that presents an annual opportunity for designers living in the UAE to produce an urban furniture product, unveiled at Dubai Design Week and installed permanently at d3. The 3 finalists: Davide Antonante, Khalid Al-Tamimi and  Idil Kantarci.

For edition 4.0 the challenge designers need to respond to was 'Water Feature'. Dubai is synonymous with water, the shoreline that extends along the length of the city, the Dubai Creek, the mammoth Dubai Water Canal project, the Dubai Fountains, and is rooted in its culture of giving as the refrigerated potable water cabins outside of private residences for passersby who require thirsts be quenched.
'Fayyd', which means overflown, is a concept fountain that aims to create a dynamic water sculpture. Inspired by the Japanese Shishi Odoishi fountains, it aims to capture the qualities of the bamboo fountains by recreating the natural sound of cascading water. The steel frames carry small lily-like pods through which water flows. Two out of the four pods act like seesaws when emptied and filled.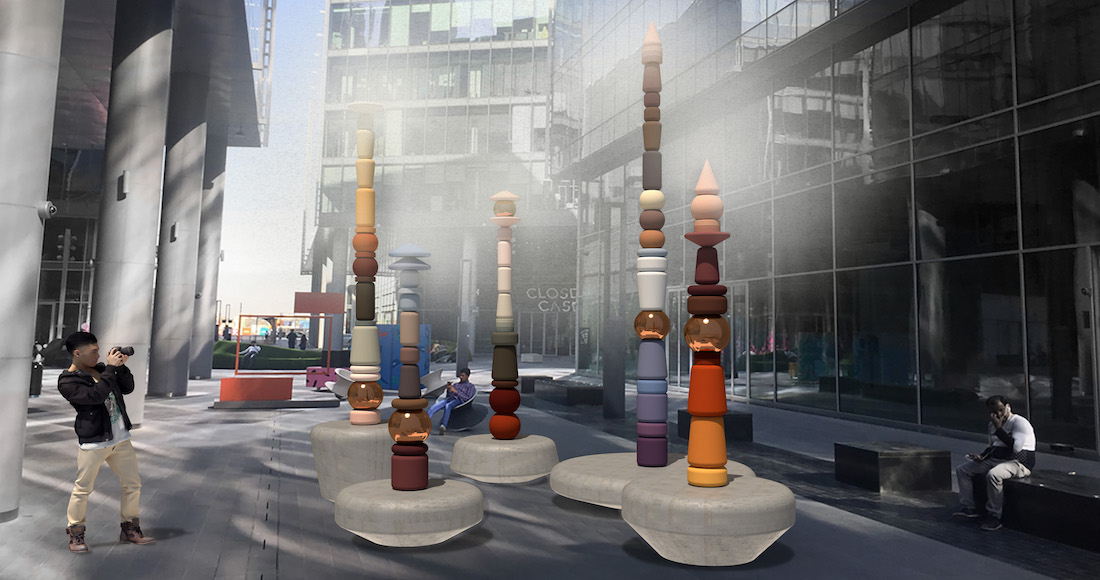 Made to celebrate the vitality of Dubai, the 'Tree of Life' is a modular installation abstracting the city landscape as 5 towers ranging from 2.5 to 4.5 meter in height. The colorful stacked beads represent the diversity of people and culture in Dubai. Each totem acts as a misting device that doubles as a circular bench at the base.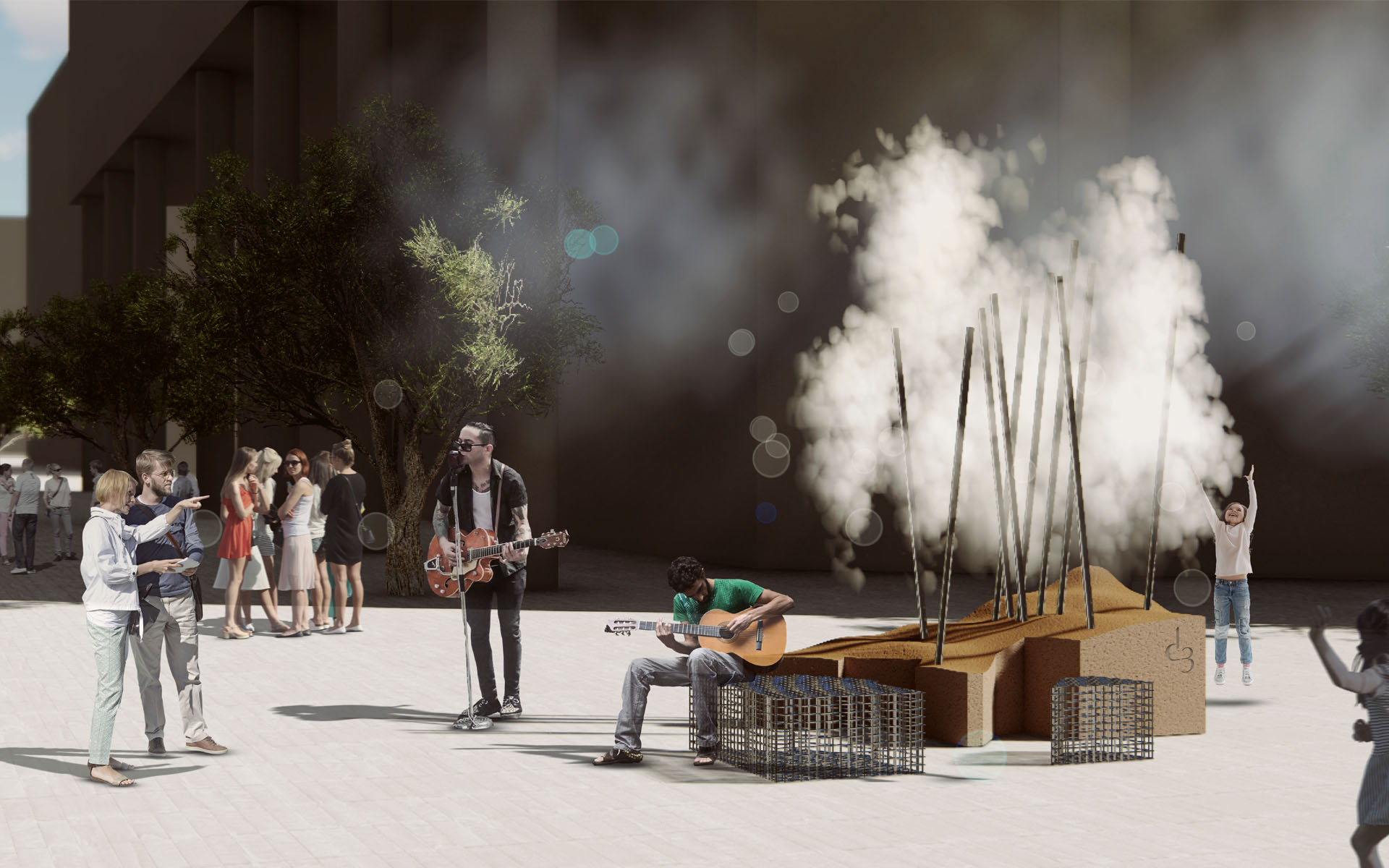 Historically, beneath the Ghaf Tree is where bedouins rest due to their cool seamless leaves providing shade. Today, Dubai Design District (d3) is a destination for today's nomads of emerging designers.  'Seamless Blossom' intends to invite users into a multi-sensory moment inspired from the heritage of Dubai. The form of the base comes from Dubai Desert Conservation Reserve's topography. The vertical sculptural elements emerge out of the existing waterhole locations in the Dubai Desert and spray out the mist to create a hovering canopy, similar to that of the Ghaf Tree.
When: Today!
Where:  Dubai Design District(d3), Between Buildings 2 & 3