To capture the spirit of Miami means having an ability to feel its natural rhythm and cadence. For his latest US project in Di Lido Island – a neighbourhood in Miami's South Beach – Mark Bullivant, Director at SAOTA, was able to design a residence that speaks of its lush tropical surrounds, while creating a contemporary design destination for year-round entertaining of clients with a jet-set lifestyle.
The firm's design philosophy was essential in its very natural approach to designing the 1670-square metre project area of the property. "SAOTA's design DNA is derived from the South African way of living, which places emphasis on the outdoors as people live both in and through their homes; to create great liveable spaces, both indoor and outdoor," says Bullivant.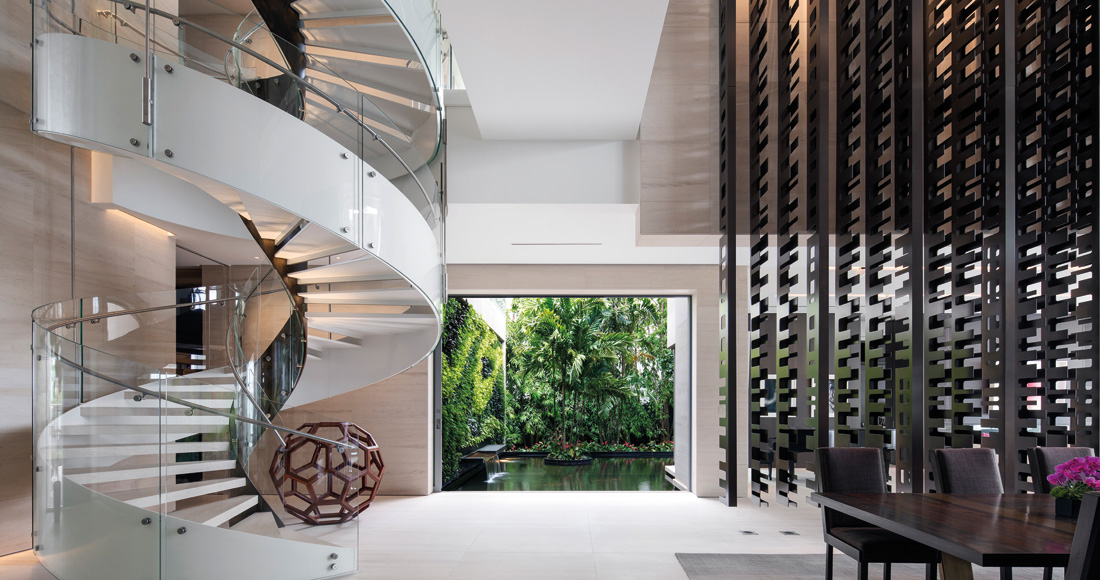 "This relies on rooms having good aspect and natural light, while at the same time protection from the elements. The demanding brief on the pie-shaped lot meant that we needed to introduce courtyards within the depth of the floor plan to achieve these objectives."
The property came with a very distinct brief that reflected the client's unique vision of waterside living. "It is a very unique property that affords a very unique living experience. The client at the onset of the project explained in detail how he wanted the project, specifically the rear yard, to feel like the stern of a superyacht. It's something we really took on; the daybed, which converts through hydraulic table lift to an outside dining area is, probably one of my favourite spaces as it encapsulates everything the project is about; the water's edge, high design and living outdoors," Bullivant explains.
The firm's signature style can especially be seen in the outdoor covered spaces. "They are an element that people often use to define our architecture, as it allows people to be comfortable, protected outside," says Bullivant.
But there were also practical considerations, especially in light of recent environmental changes. "It is a highly-regulated hurricane zone, so it was a design education. We were determined to ensure the building did not look like an assembly of hurricane-rated products. I think it was a combination of the ambition and our naïvety which got us there," he continues.
These key interior tenets did not alter Bullivant's plan for the interior or exterior aesthetic. This challenge spoke to his design philosophy.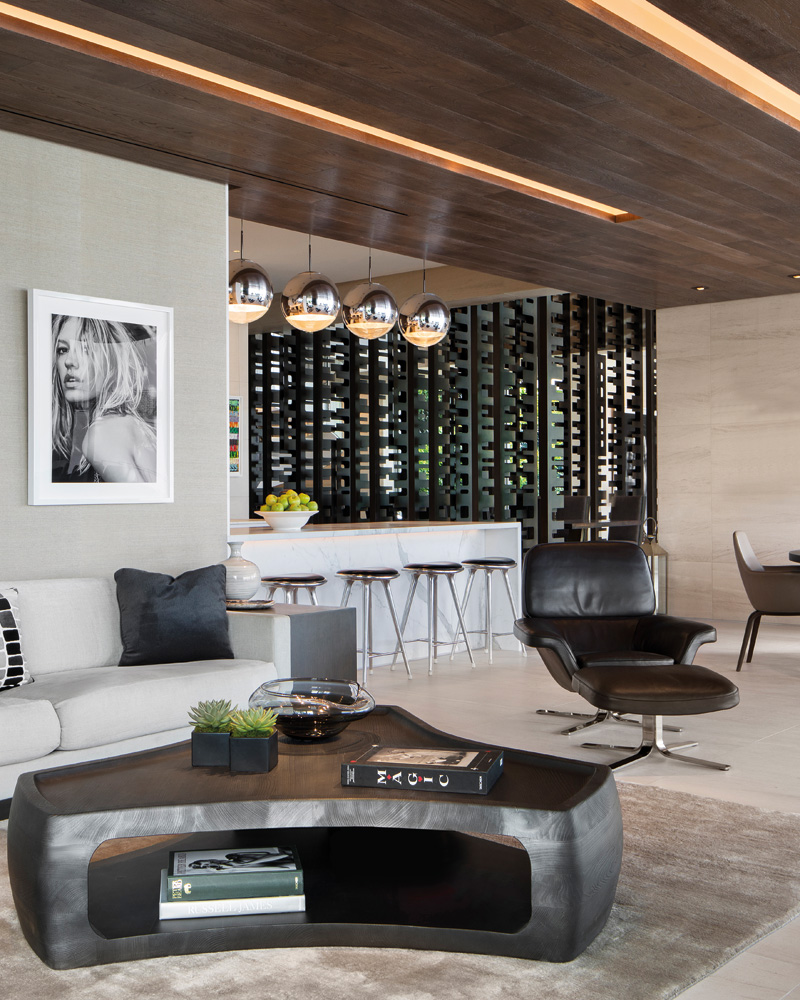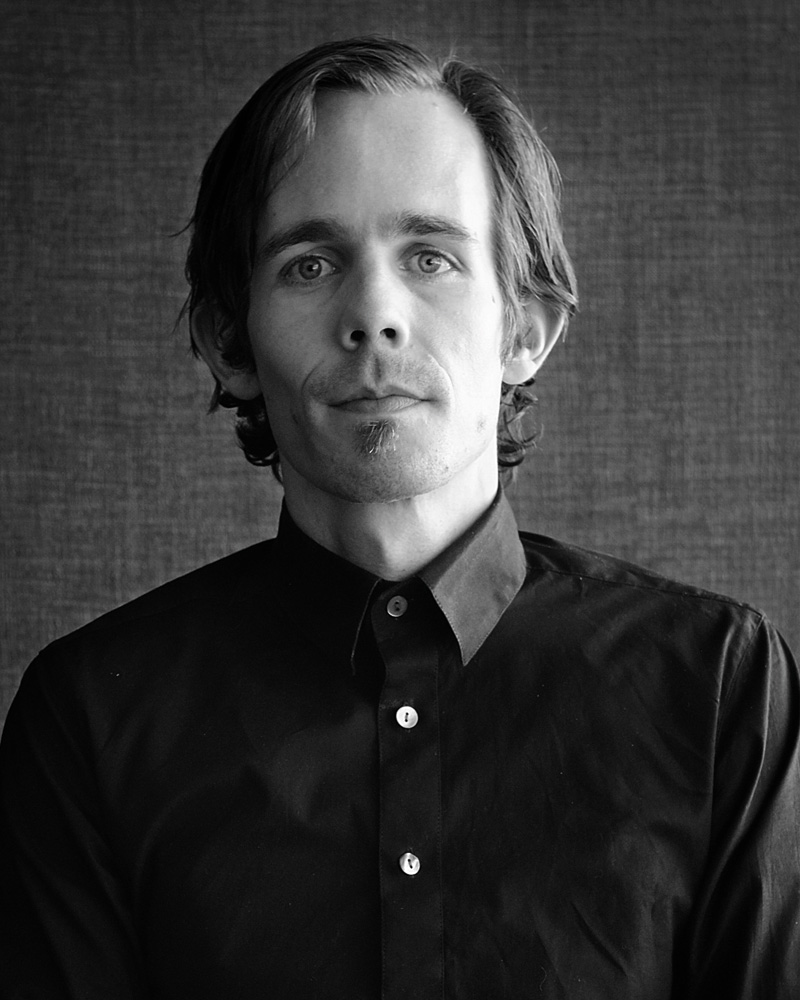 "To be a good architect you need good stamina. Projects and buildings take a long time to materialise and execute, and there is a lot of time for curve balls to be thrown at you; approach each one like a design challenge and try to use it to improve the design," he muses.
And for this project he took his own advice. "The materials are subtle yet rich in their collective application, with an almost yacht-like tautness that allows the home to expertly meet all hurricane code requirements while remaining graceful, open and expansive," he proudly states.
Crisp white stucco, warm grey limestone and copper and bronze detail elements combine to suggest understated luxury and textural tension. This domestic palette is offset against cobalt blue pools and lush, vivid green landscapes – resulting in a grounded, sophisticated and yet relaxed aesthetic that is both cutting-edge and unmistakably at home in its Biscayne Bay setting. In the context of the residential boom of the past few years, the materiality and textural application of the design helps to set it apart from other buildings.
And whilst every detail is important, Bullivant is clear that the exterior courtyards are very special, "…not only because they feel like Miami, thanks to the collaboration with Raymond Jungles and the full richness of the tropical vegetation, but because they occupy the in-between spaces and symbolise the integration of architecture, water and landscape. The copper roof is a close second, with its razor edge providing a unifying datum around the building," he reflects.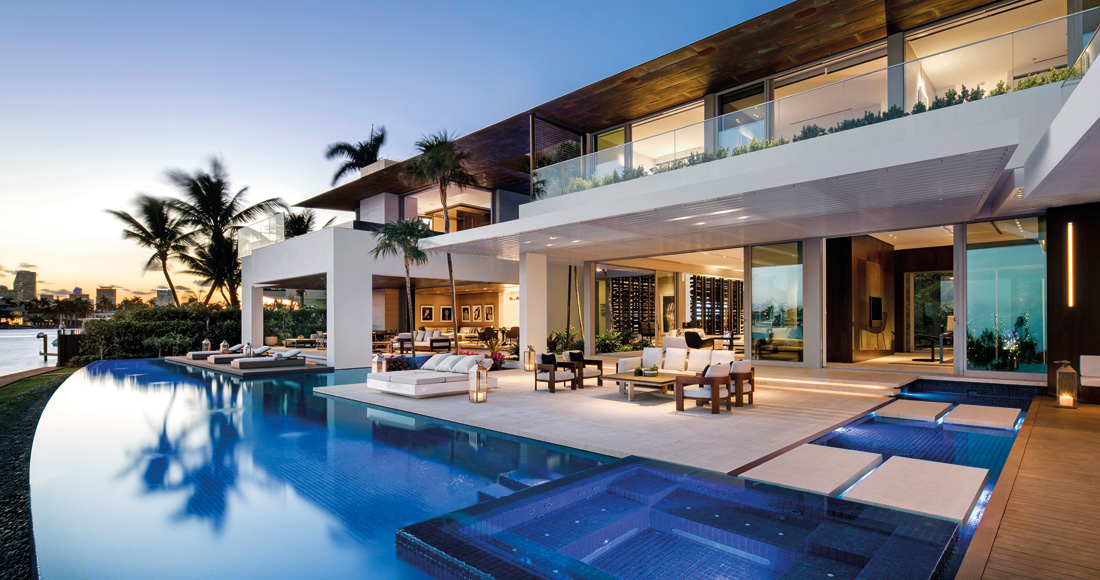 But there are also surprising elements that ensure the property is special. "The pools are sublime, the staircase a work of art," he says. "But one really fun detail was an infinity mirror that was developed with our lighting consultant, Lux Populi."
In addition, the limestone was sourced and selected in person by the owner in Portugal. and the double-height floating dining room screen was custom-made and is extremely effective in separating but not isolating the dining room.
Bullivant's plans are expansive as his vision. "Our American story started in Miami, and we've expanded our project footprint in the US substantially. We are very busy on the West Coast, predominantly in Los Angeles – we completed our first project there at the end of the last year and there are a number in the pipeline to be completed over the next 18 months. We've also finished a project in the Hamptons. It does feel surreal." We can't wait to see what's next.