The last few years have given us bold colours and patterns in rugs and carpets, but this year will see more earth-toned, neutral colours with monochromatic designs in patterns and textures. There is also a big push toward the idea of longevity. Hand-crafted, custom rugs have always been made this way, by artisans well-versed in skills passed down through generations; what's new is that homeowners are beginning to care a lot more about that than they did formerly.
---
Skyla Version F from Illulian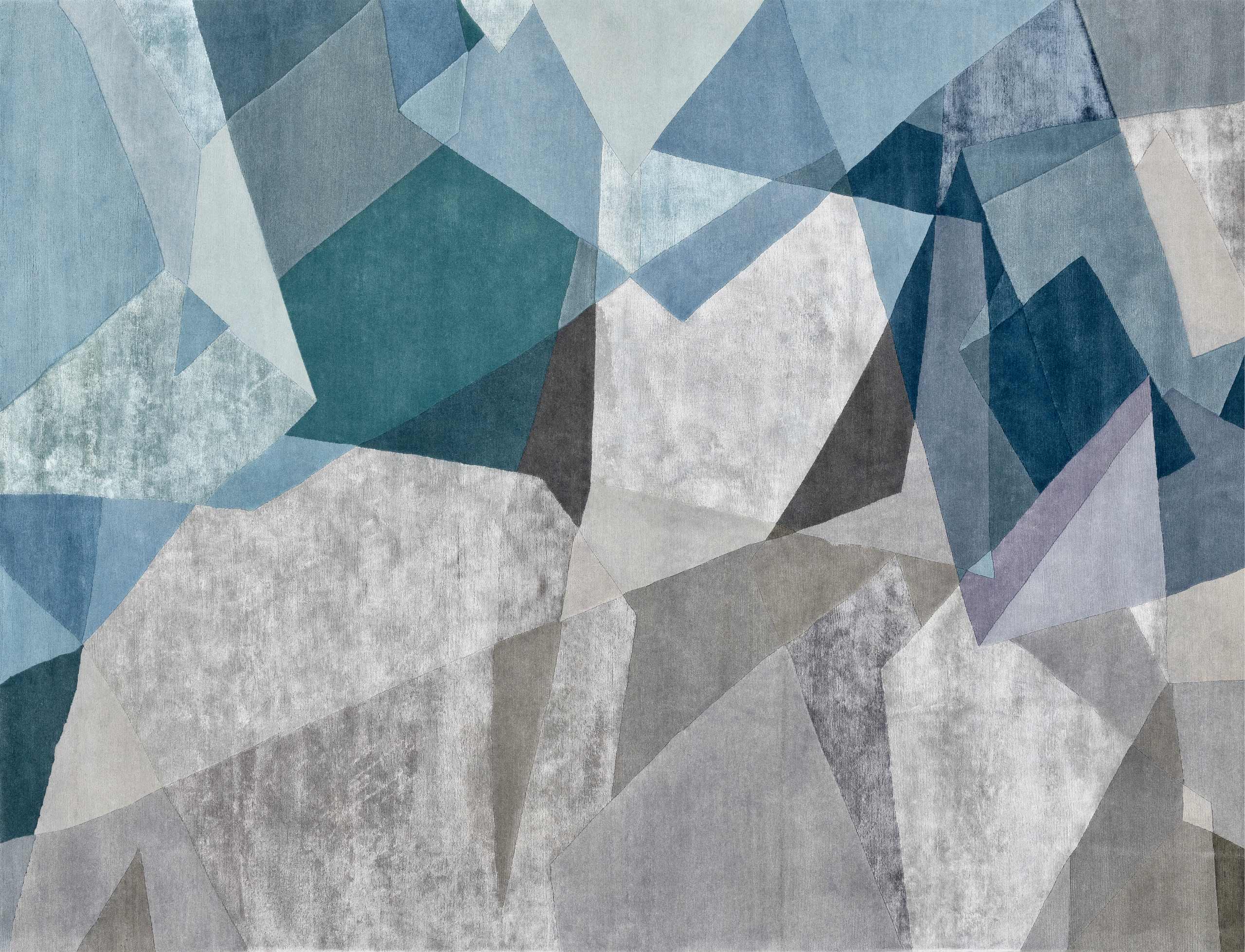 Rugs by Illulian are characterised by the use of top-quality wool and silk and an extremely complex hand-crafted process: they can be made to measure for homes, hotels, museums, showrooms, restaurants and boats. Colourful and textured, the most exclusive line is the Platinum 120, while the Design collection features geometric elements that create an optical illusion, or tone-on-tone effects in soft relaxing shades. These are designed to have a three-dimensional decorative effect.
---
Nomadismi by Elena Caponi for Mohebban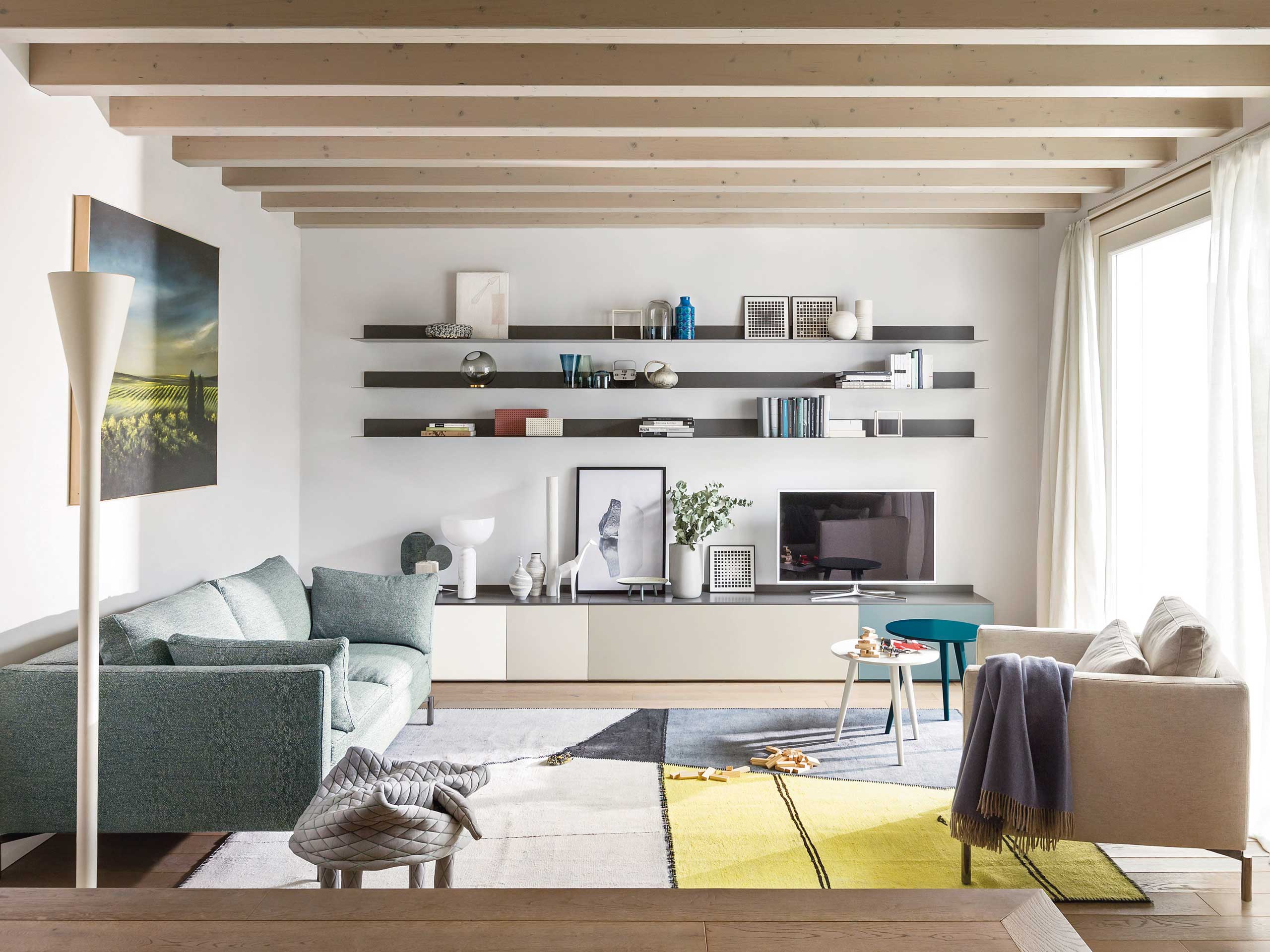 Also based on a geometric format is the Nomadismi rug collection. Every rug is defined as "a landscape reconstructed with reclaimed pieces that lived another life somewhere else." Stitching is an important feature, as is the decision to bring the past back to life in some way by reusing portions of old natural hemp fabrics. These have been dyed in new colours, joined together using woollen yarn and decorated with tassels to produce a new rug, ready for a new life.
---
Grace from Pappelina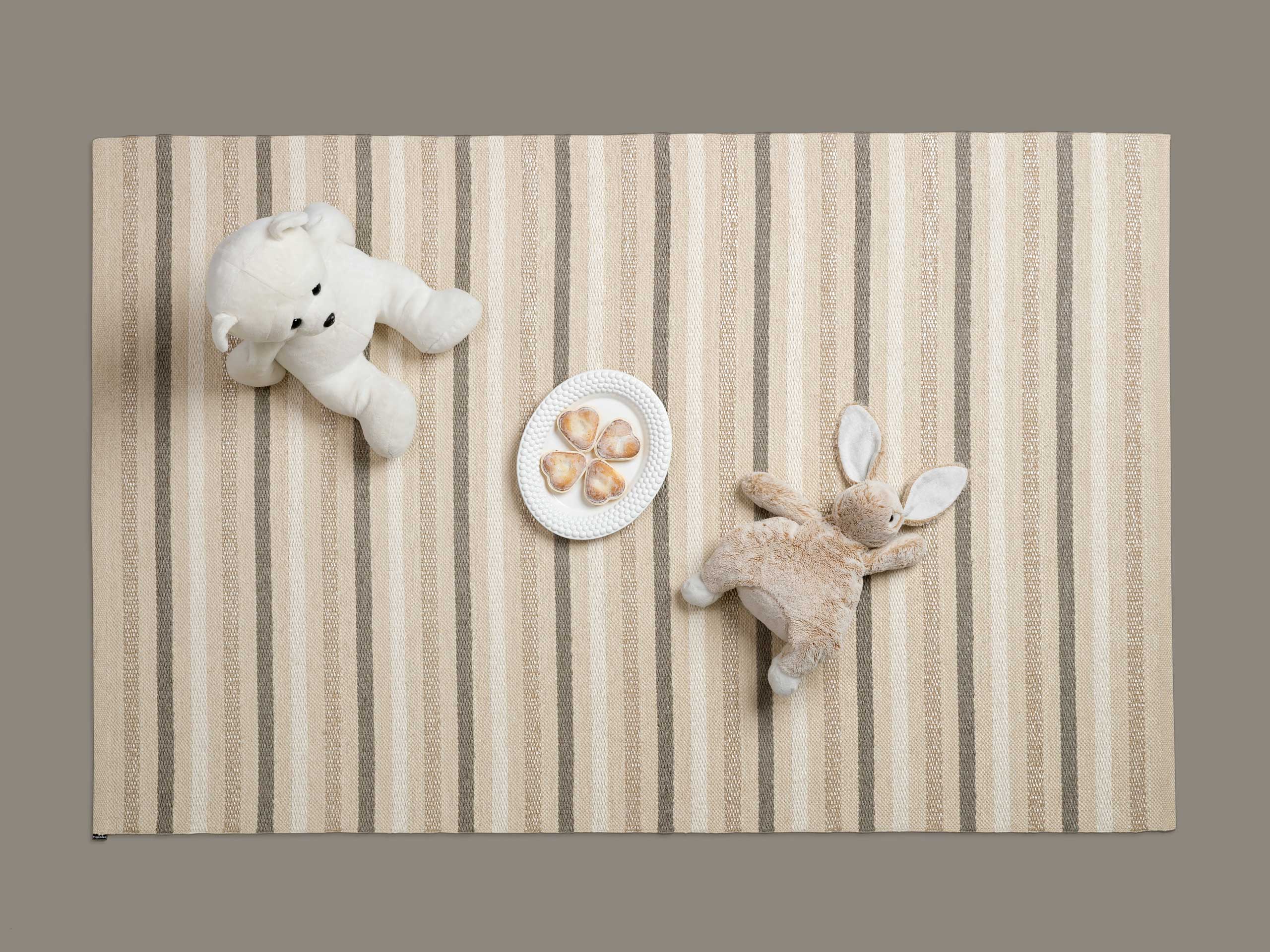 Also made with passion, tradition and craftsmanship are Pappelina's rugs. Its focus on developing new colours and patterns has elevated the classic Swedish plastic rug to a whole new level.
---
Narrow Stripe Icon from Kasthall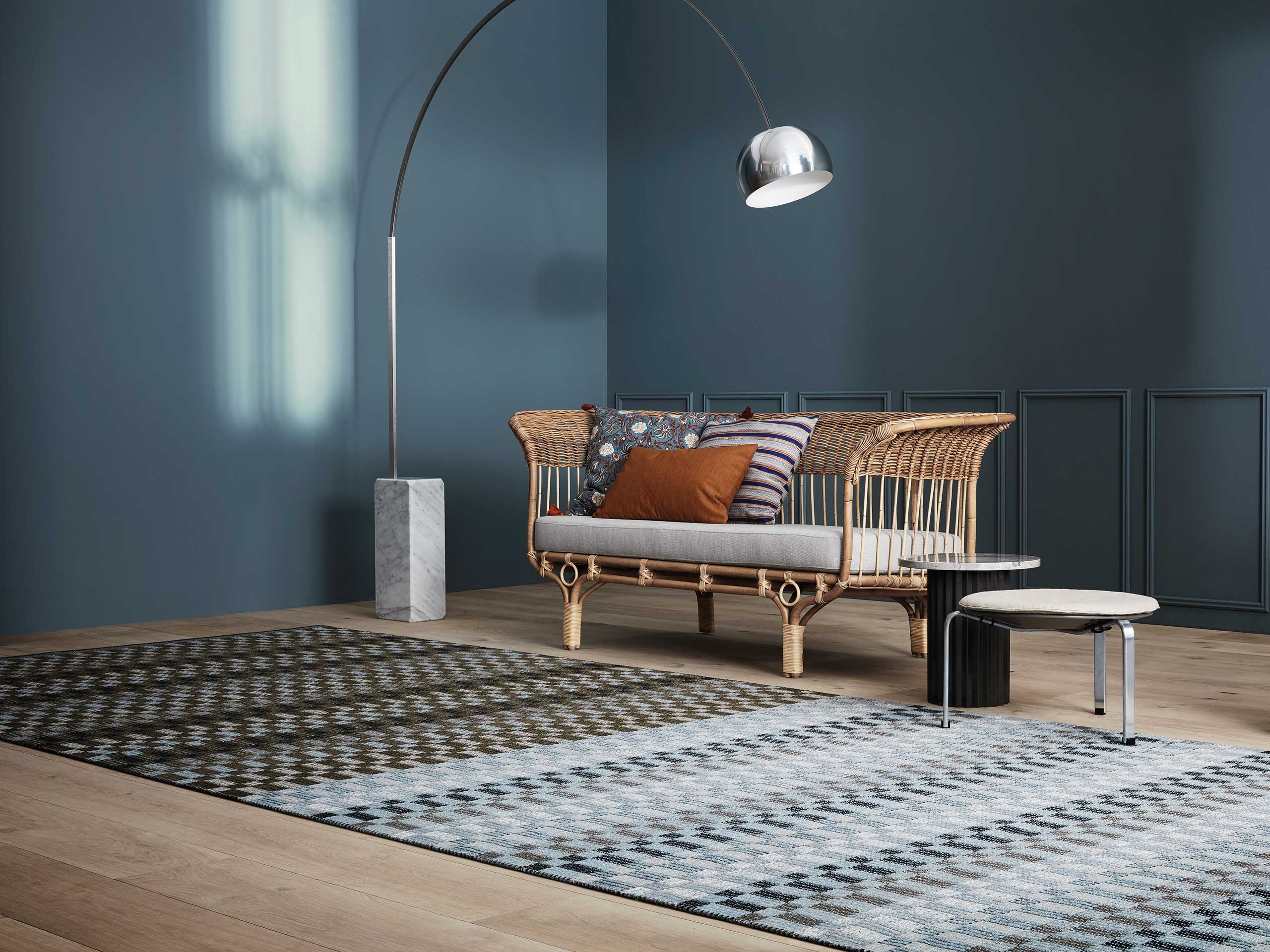 Long-forgotten yarns, leftover dyes and historical patterns inspired Kasthall Design Studio to create its new Colors In Between collection. "We were reminded of the design language that came out of the Bauhaus school, which celebrated its centenary last year, and have been inspired by their love of pattern. We have also drawn on the 1980s feel of the Memphis Group's designs, not to mention Kasthall's own Arkad pattern from that period," says Lena Jiseborn, Design Director at Kasthall.
---
Planier Pinède by André Arbus for La Manufacture Cogolin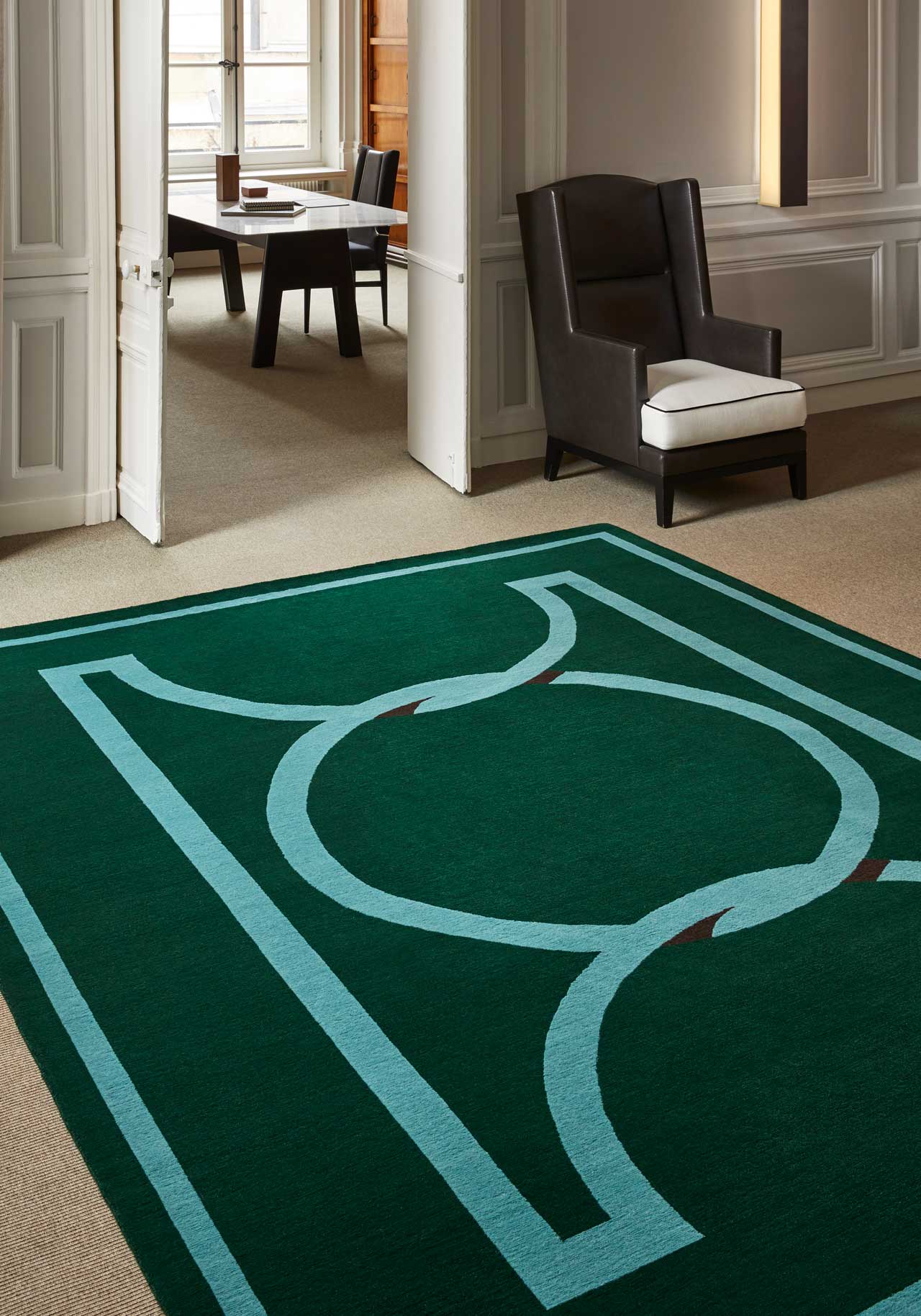 La Manufacture Cogolin's new collaboration is also inspired by the past – In this instance with the French decorator André Arbus, considered the leader of the traditional revival movement during the 1930s. The result is five rug designs with geometric designs, emblematic of Arbus' work, and surprising re-editions of lesser-known designs using cord patterns.
Read our April Floors, Walls + Surfaces issue online here.