As part of identity's Summer Escapes feature, originally published in the 200th issue, we have compiled a number of hotel projects across the globe that offer a strong sense of storytelling that is either related to its previous function, its cultural environment or the surrounding nature.
The second in the series is Alila Jabal Akhdar hotel, located in Oman's Jebel Akhdar mountain, designed by Atkins.
Built using traditional Omani construction techniques, in harmony with the serene landscape of Jebel Akhdar and the backdrop of the Grand Canyon, Alila Jabal Akhdar hotel is barely visible upon approach. It slowly emerges from the landscape within which it was built from local materials, making it barely discernable from the surrounding rock formations.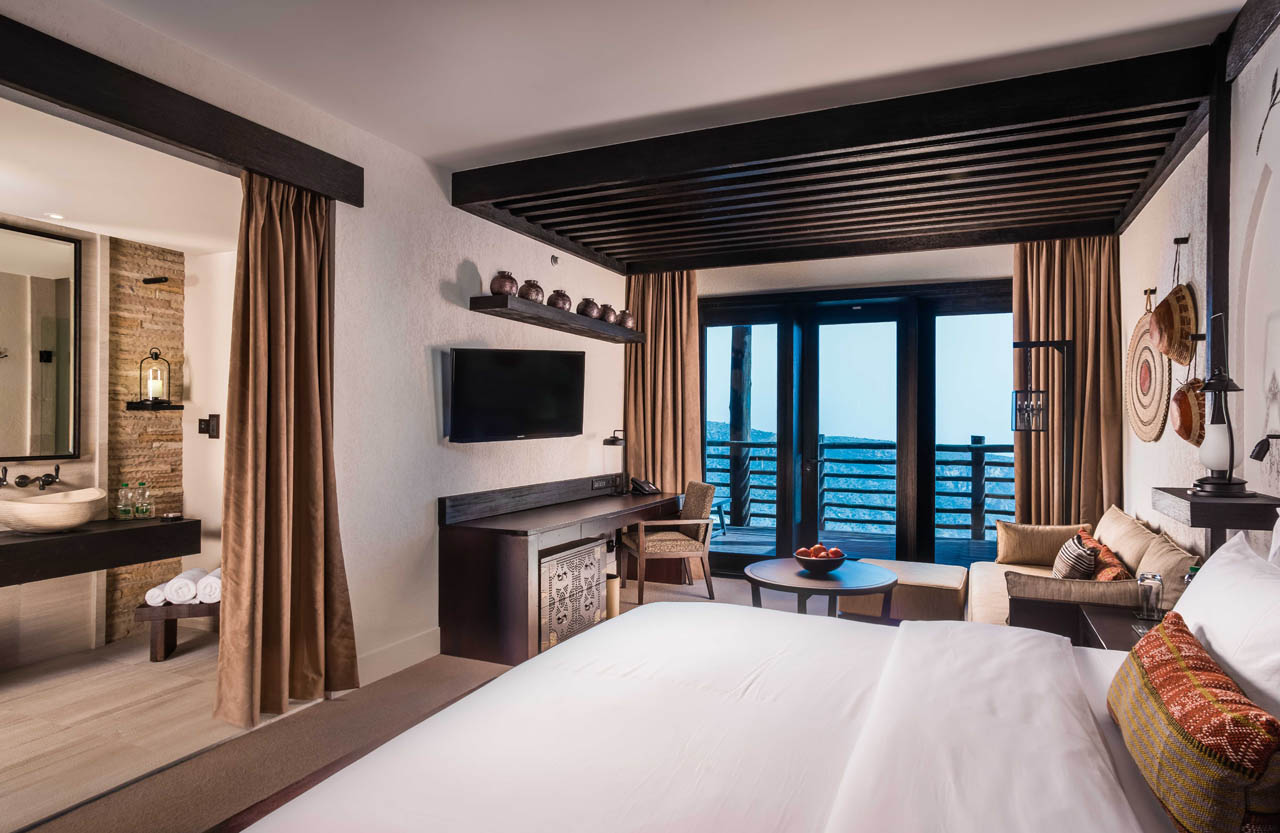 The thoughtful and well-proportioned simplicity of the structure is infused with subtle touches of local crafts – carved wooden doors, woven mats, pottery from nearby Bahla, local fabrics and motives of Damask rose – a nod to the local essential oil production.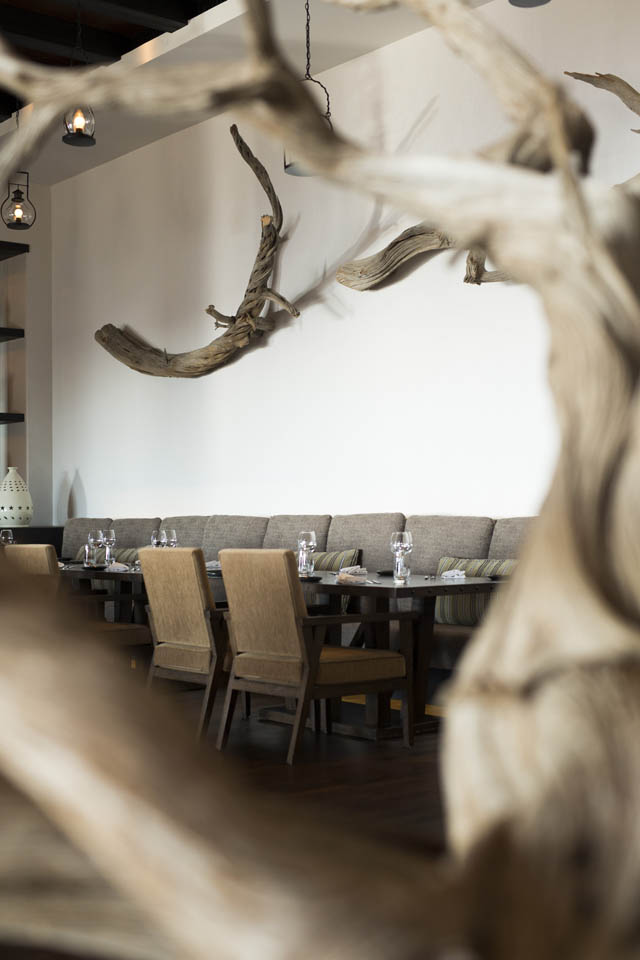 This is a contemporary resort that still manages to evoke the feeling of Omani living and hospitality through its subtle introduction of craft. The setting on the cusp of a canyon awes guests with the scale of the drop below, highlighting the amazing vastness of the surrounding mountainscape, and providing a sense of protection from the outside world.  The history of the area touches the guests throughout their stay, from its traditions and ritual dining to the use of essential oils within the spa that is harvested from nearby terraced rose plantations.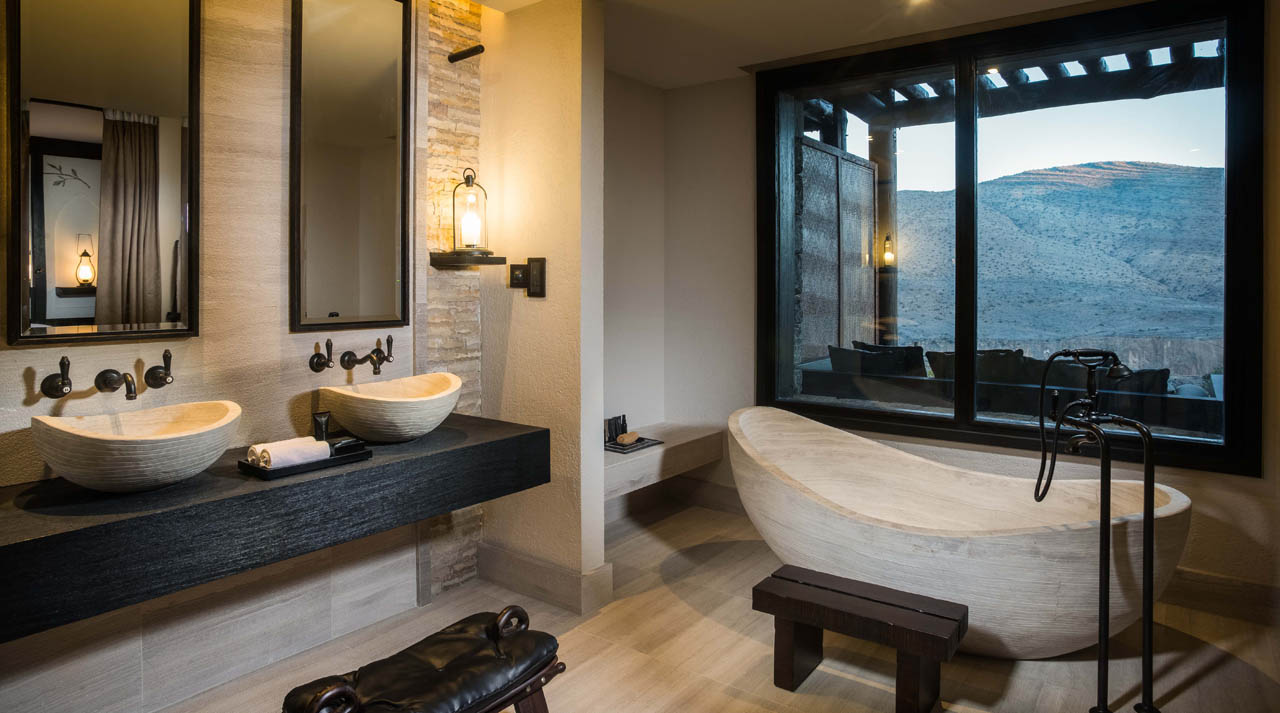 This article was originally published in the 200th issue of identity.  You can also read about Dexmenes Seaside Hotel by K-Studio Architects in Greece, that is part of this series.