Those of us who embrace modern fairy tales prefer that time be kept using the magic and cadence of a story being told to an eager, curious audience. As kindred spirits, artist Alice Shirley and Hermès have cast an inimitable spell with their iteration of playful luxury, the Slim d'Hermès Grrrrr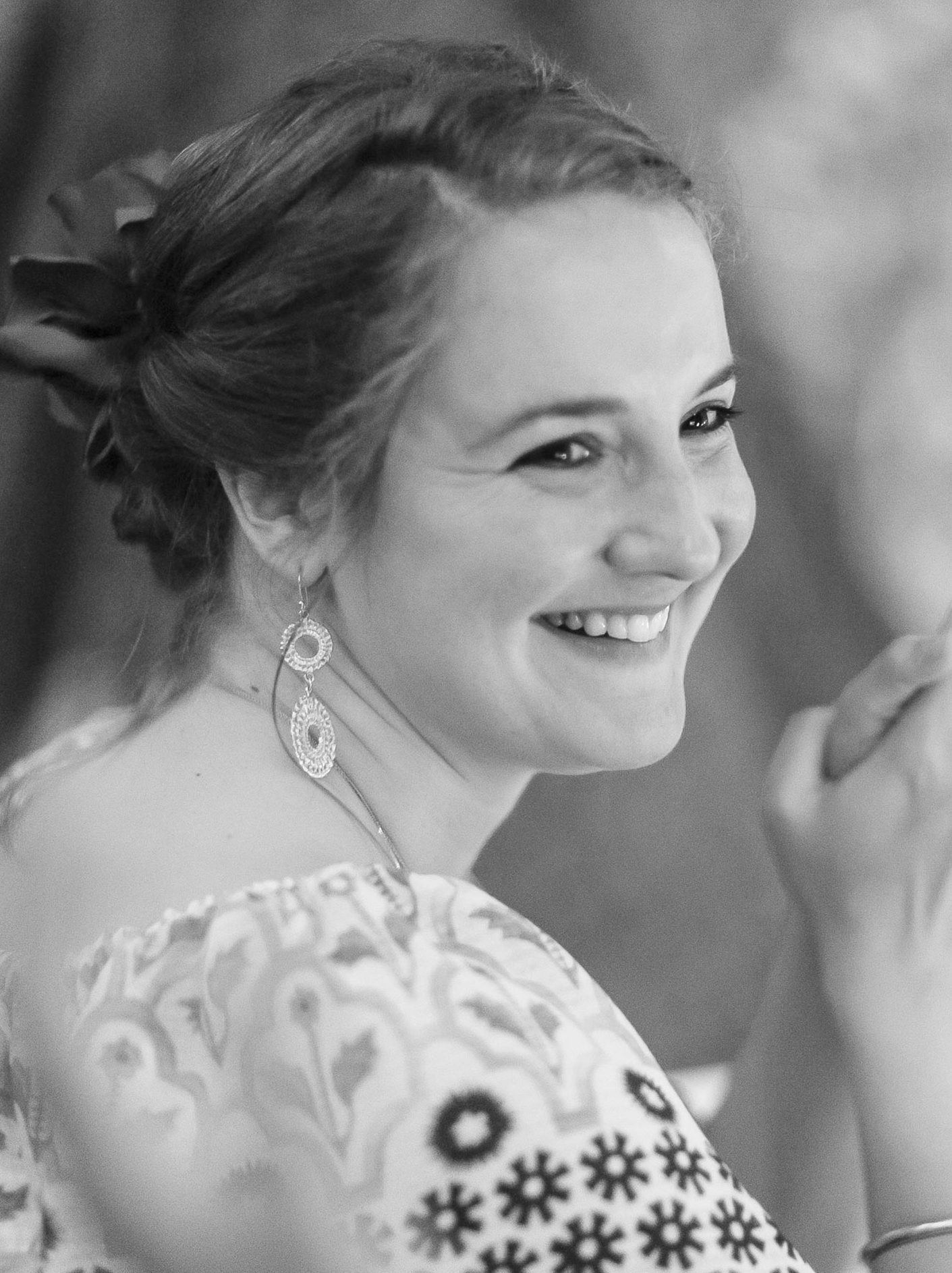 Enchanting and warm, Shirley's delightful pop art-inspired Grrrrr! bear is a warm, cosy companion, but also a fierce, frightening beast, expressing the metaphysical duality that is time itself.
"For me this design is a playful one. The bear has popped into the frame and is a bit startled to see you, but curious and interested. There is a very human expression to the eyes, so really he is perhaps a portrait of the person wearing the design too," says Shirley.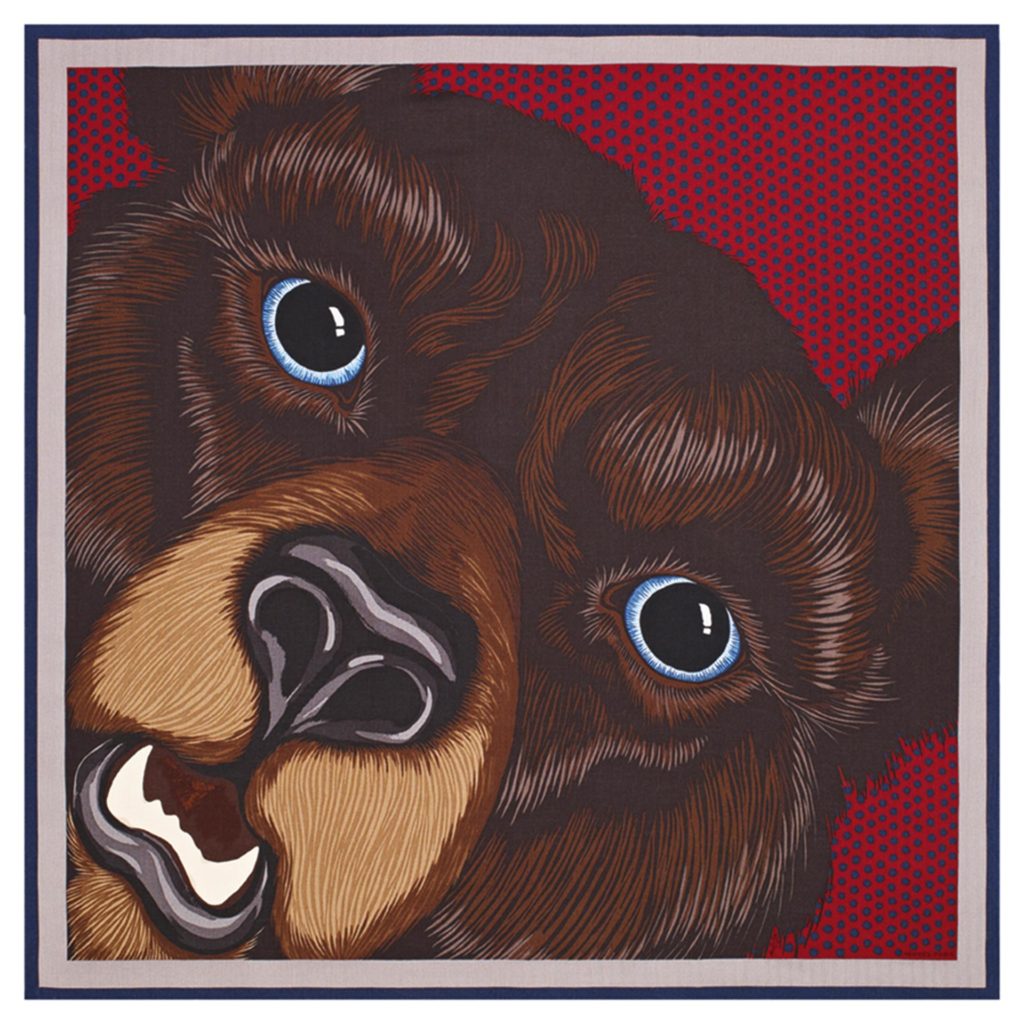 As an artist, Shirley recognises that play is an integral part of experiencing a meaningful, vivacious life. "I spend huge amounts of my time in a state of deep play. The ways that children play are the precursors to how we create and solve problems as adults. Any form of creativity is playing; imagining new worlds, ideas, patterns or possibilities. Play is part of our success as a species. I think that many people play more than they realise, day-dreaming ideas, but do not always act on those ideas. Humour is human, and people enjoy things they find fun, interesting and attractive. It is unusual to have all three qualities in a timepiece, and people value what is rare too," she muses.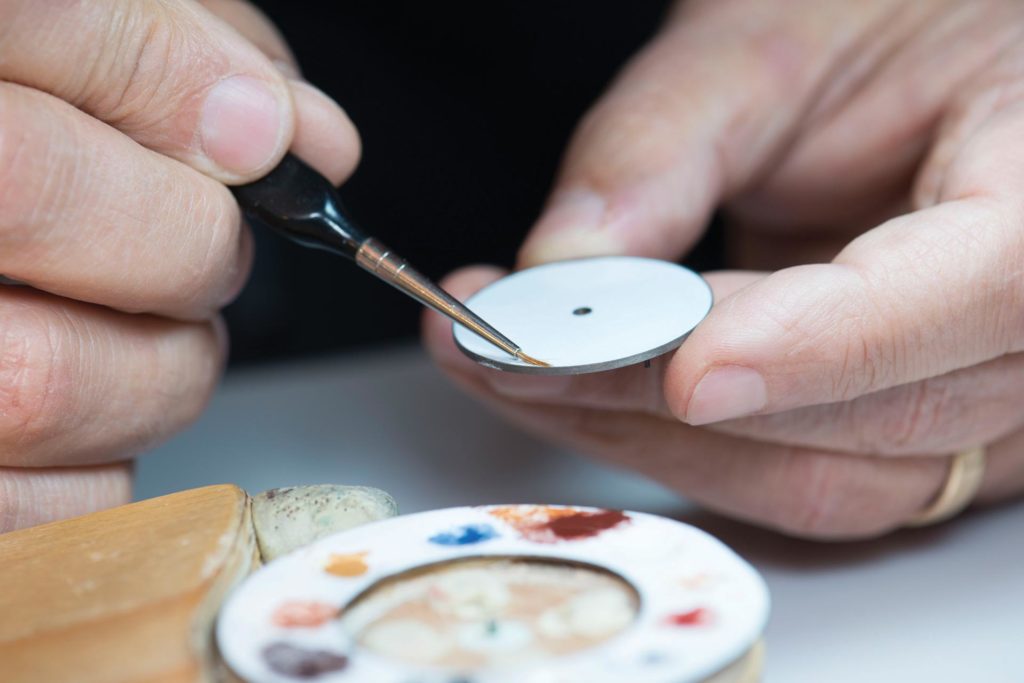 Shirley originally designed the Grrrrr! bear for a men's silk collection at the request of Christophe Goineau, creative director of the men's silk department at Hermès.
"I did many sketches and then refined the design to scale in a bear 'portrait'. The bear is not too fierce, but not too cute, with a fun pop art feel to the design expressed by the polka-dots. The scarf design translates well to the timepiece because it is a bold and yet playful design. The bear is also considered to be a more masculine animal, wild and yet huggable!" she says.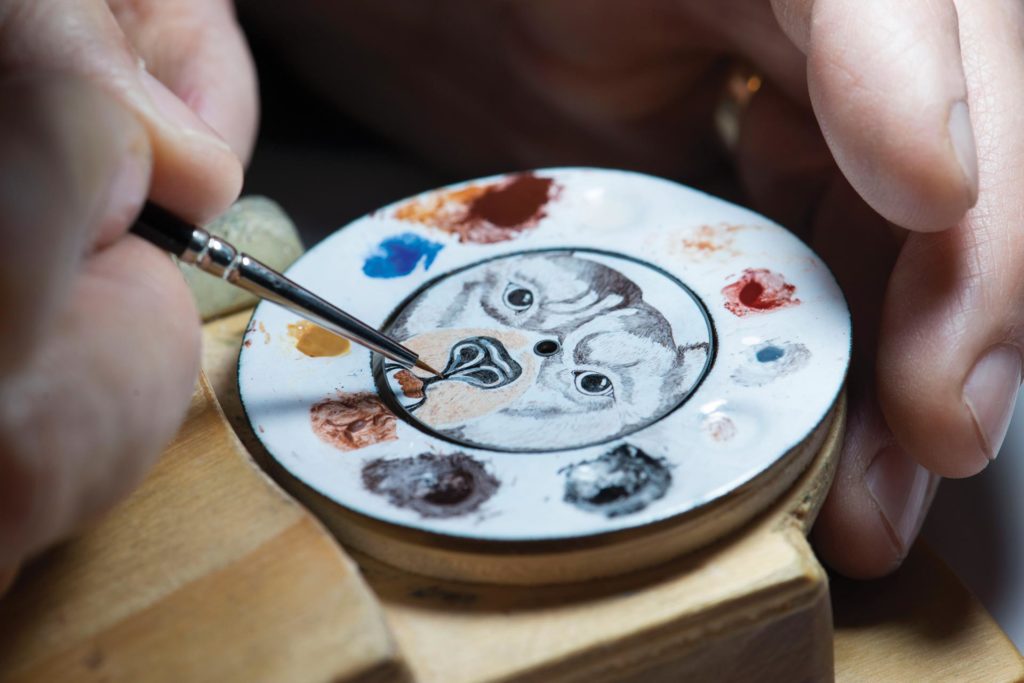 The process of creating each timepiece reflects the maison's dedication to honouring the time and expertise necessary for unparalleled craftsmanship. With each pigment applied to the white gold dial, the animal's expression becomes more daunting. And precision is required to ensure that each layer doesn't weaken between the drying and firing stages. It even gains intensity during the process, which is preserved for eternity once the watch gains translucent enamel and is bound to its smooth burgundy alligator strap.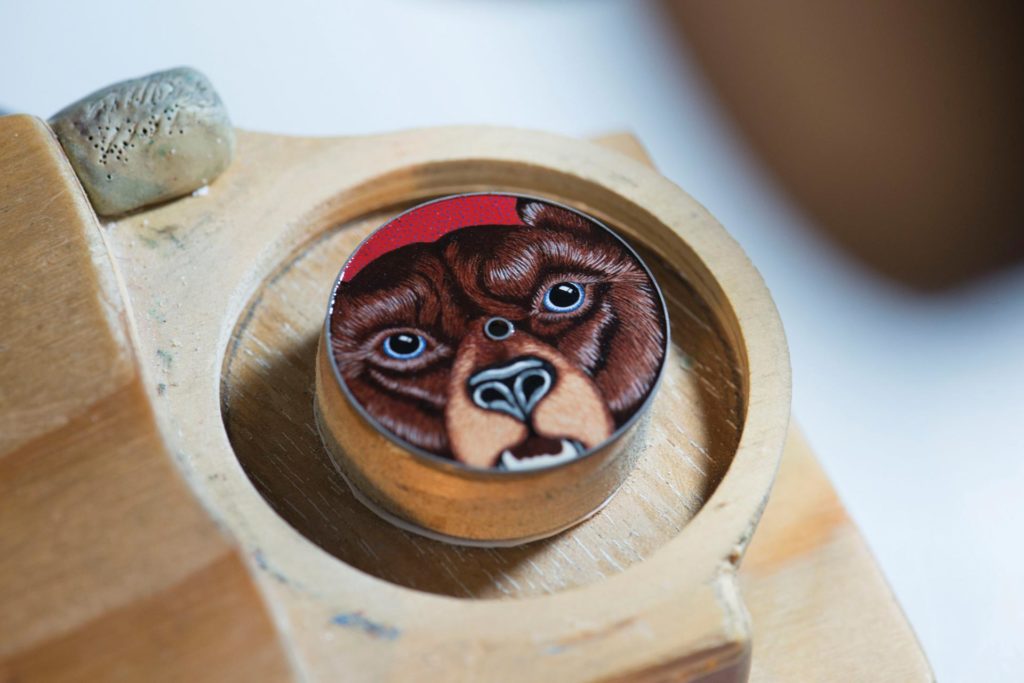 "In an age where so much of what we use is factory-produced and made on a mass scale, we value the things and objects that require true craftsmanship. There is a sense of touch, a sense of the human in the object, and a sense of history," Shirley continues. "In the digital age we live in, where so much of our information and interactions feel ephemeral, it feels good to touch something real. A watch has an obvious purpose, but it is also a beautiful object, crafted by a master, and – unlike a phone – it can be passed on to a new generation to be cherished and admired. It holds its history not just in the time it keeps, but in the moments it witnesses when worn." Undoubtedly, we believe time is on their side.