id partnership: Architecture, interiors, landscape, urban design and master planning are all areas covered by global practice Aedas, with projects around the world that are nurtured by the same philosophy: global presence driven by local knowledge. In the firm's Dubai office, led by Global Design Principal Ignacio Gomez, the team includes over 20 different nationalities – a key asset that ensures every project is based on a deep understanding of social and cultural needs. The firm's wealth of experience and passion for design allows it to be at the forefront of today's creative industries, pushing boundaries and innovating.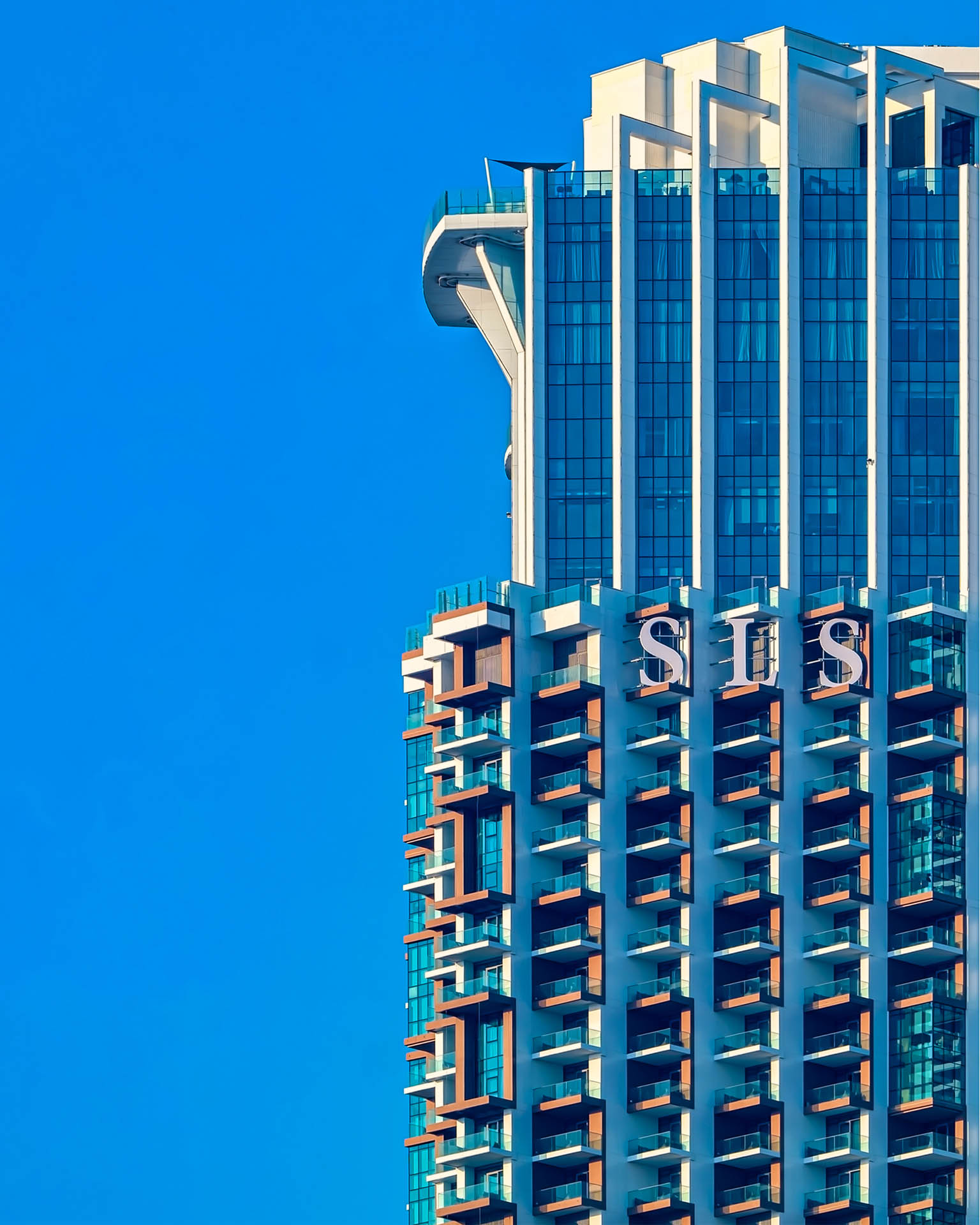 Many of the firm's projects in Dubai have contributed to the city's growing skyline. One major project is the Dubai Metro, which was completed in 2008, covering 74 kilometres and 45 stations. The project was inspired by the history and traditions of old Dubai and its heritage as a pearling village, taking cues from the rough outer surface of shells and their smooth interiors.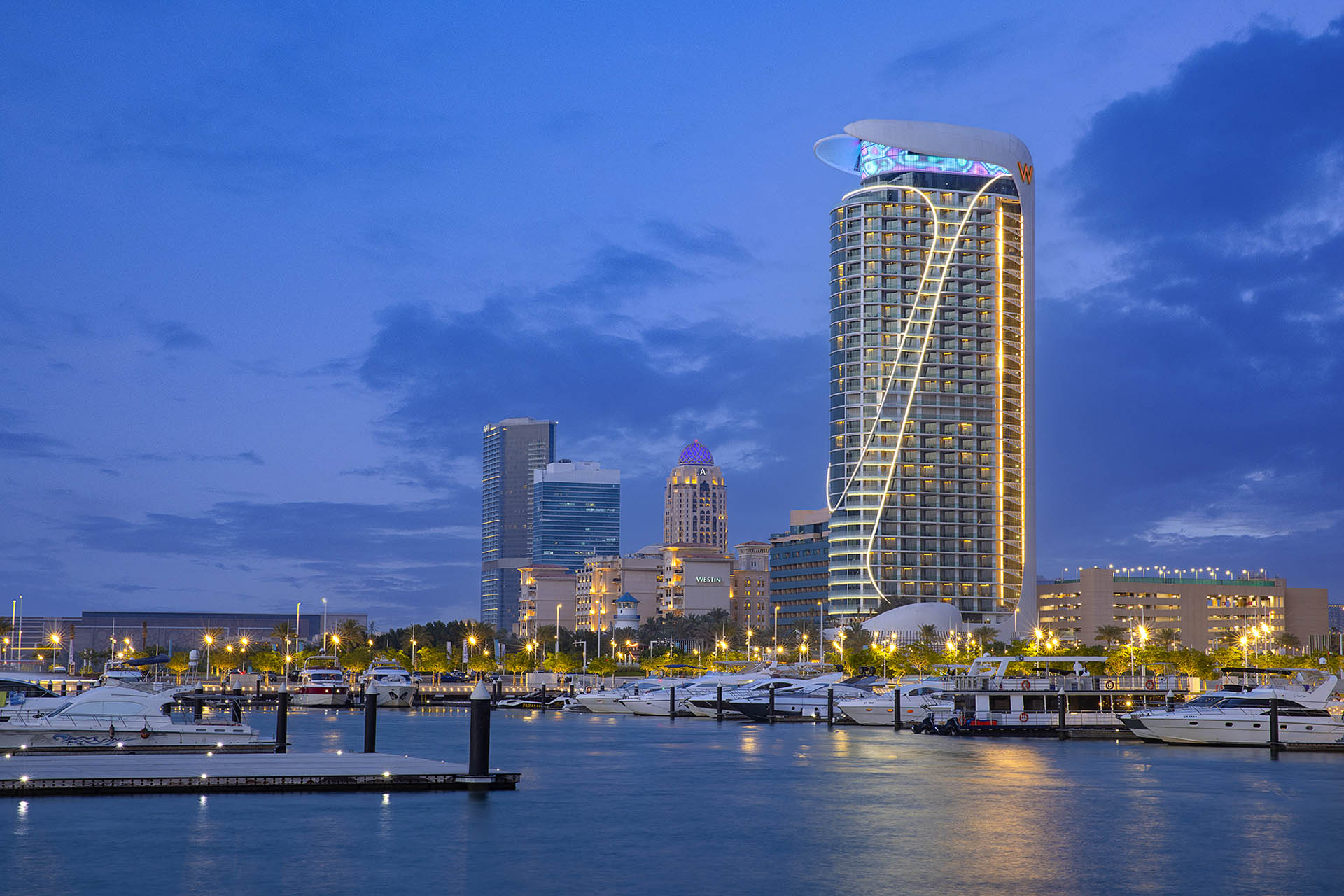 Aedas is also behind an impressive 85-storey skyscraper, DAMAC Residence, whose curvature offers exceptional views of the Palm Jumeirah. "The playfulness of this tower was concentrated in the two most visible faces, allowing units to bend up the [building] in two blades," says the Aedas team. Additionally, the firm also completed the futuristic ENOC Station in Dubai, known as the world's first LEED Platinum petrol station, which incorporates innovative design principles and sustainable practices. 
The year 2021 marked the completion of several significant projects in the city. One of them is the SLS Dubai Hotel & Residences, which provides four primary views on four sides – including the Burj Khalifa area – thanks to its 74-storey structure. The W Dubai – Mina Seyahi 5-star hotel was also completed that year. The beachfront resort refines the notion of place-making within a tourist area, through both the lens of its heritage and the lens of its futuristic perspective.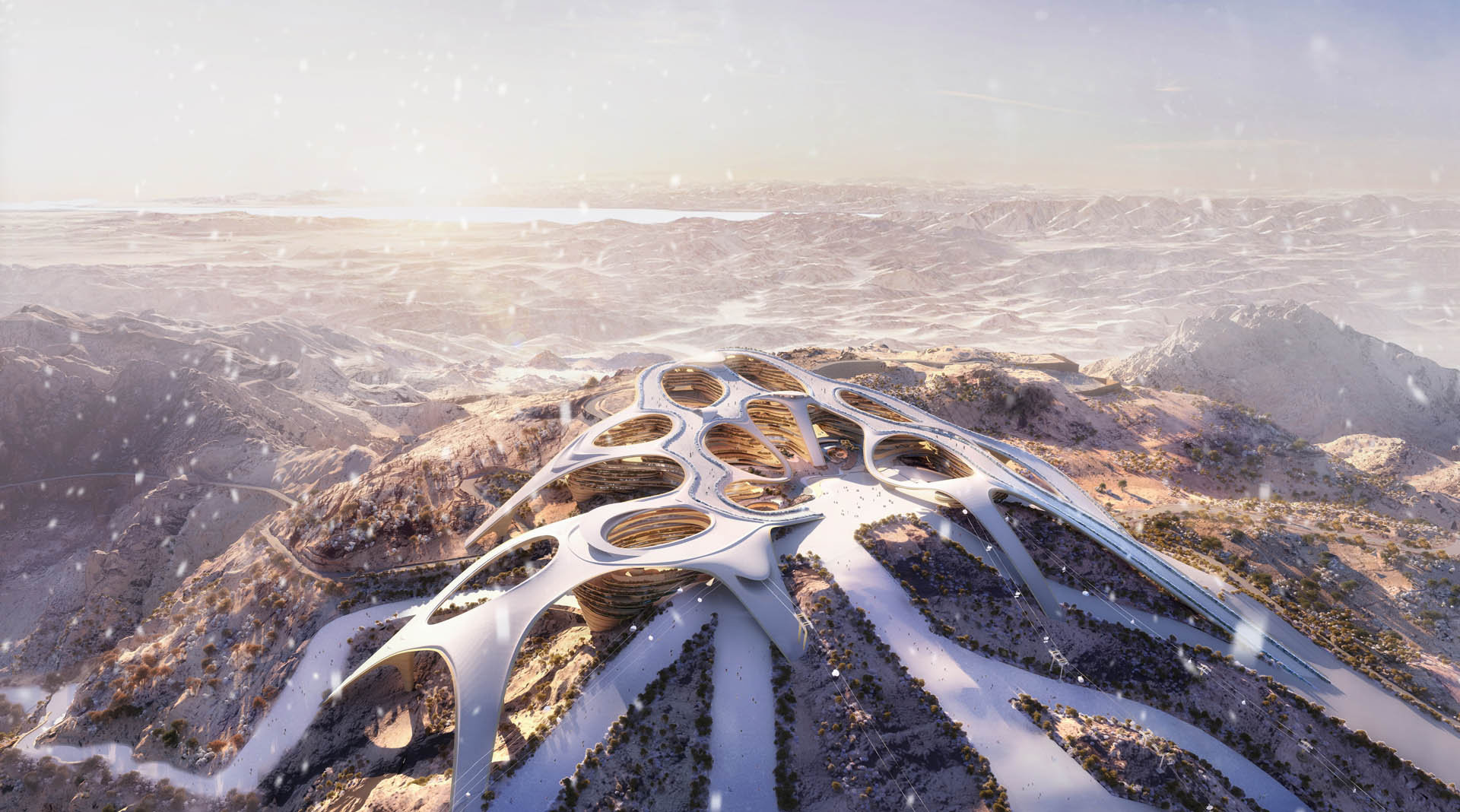 The firm's proposal for the Trojena Ski Village draws inspiration from sci-fi movies and is an invitation to enjoy an array of activities, including exhilarating land- and air-based sports through both the summer and winter seasons in Saudi Arabia. The terrain has influenced all aspects of its design, which cannot be duplicated anywhere else in the world.  
 "Our designs not only take inspiration but also learn from nature, science, biology, biomimicry, and so on," says the team. The results can be seen in innovative and long-lasting projects that create a vision for tomorrow's possibilities.