How is modernity affecting the way we live and interact with the natural world? How can cultural heritage remain relevant within a globalised society? How does design influence our social responsibilities? Can industry and nature fruitfully coexist? Can we reimagine craft in technological processes? Can empathy create new material constructions?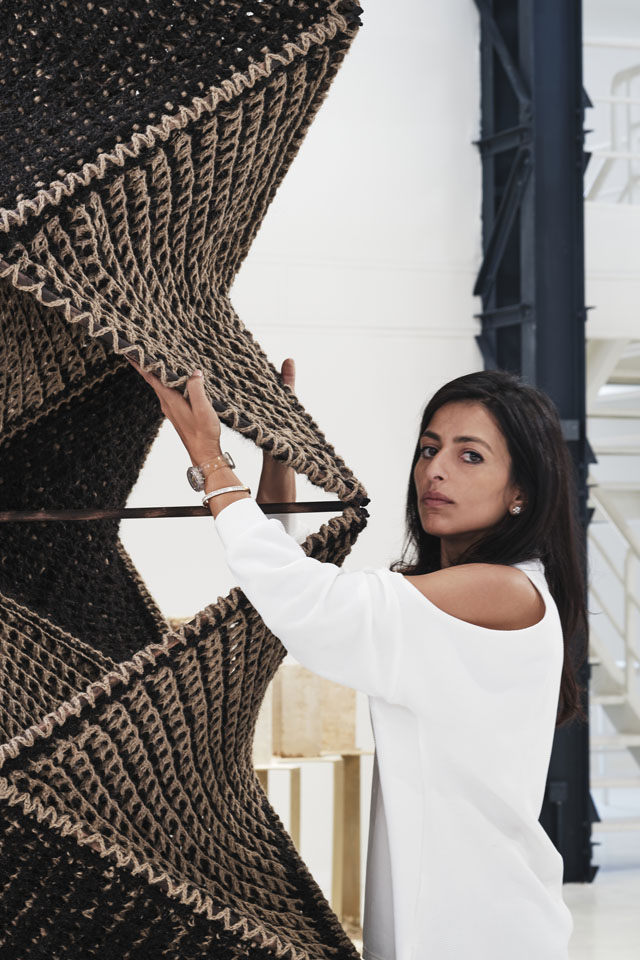 These are just some of the questions that Jordanian Palestinian designer and architect Abeer Seikaly seeks to explore – and often partially concludes before winding into new paths of realisations, sparking further questions. Her design process is similar to that of a seeker, or an "explorer", as she describes herself; not unlike the nomadic people who have travelled across the lands that she casts her investigative net over. Working across architecture, design, fine art and cultural production, these disciplines are often interlinked in her work, either physically or through research-led projects.
At the core of her practice is the notion of 'home', either as a memory or a physical place but also in relation to the various communities and people that make a place familiar. Seikaly addresses these notions in various ways, be it through design, material systems or cultural production, including the likes of Amman Design Week – which she co-founded and co-directed alongside Rana Beiruti – an initiative that promotes and fosters a culture of design and collaboration in Jordan.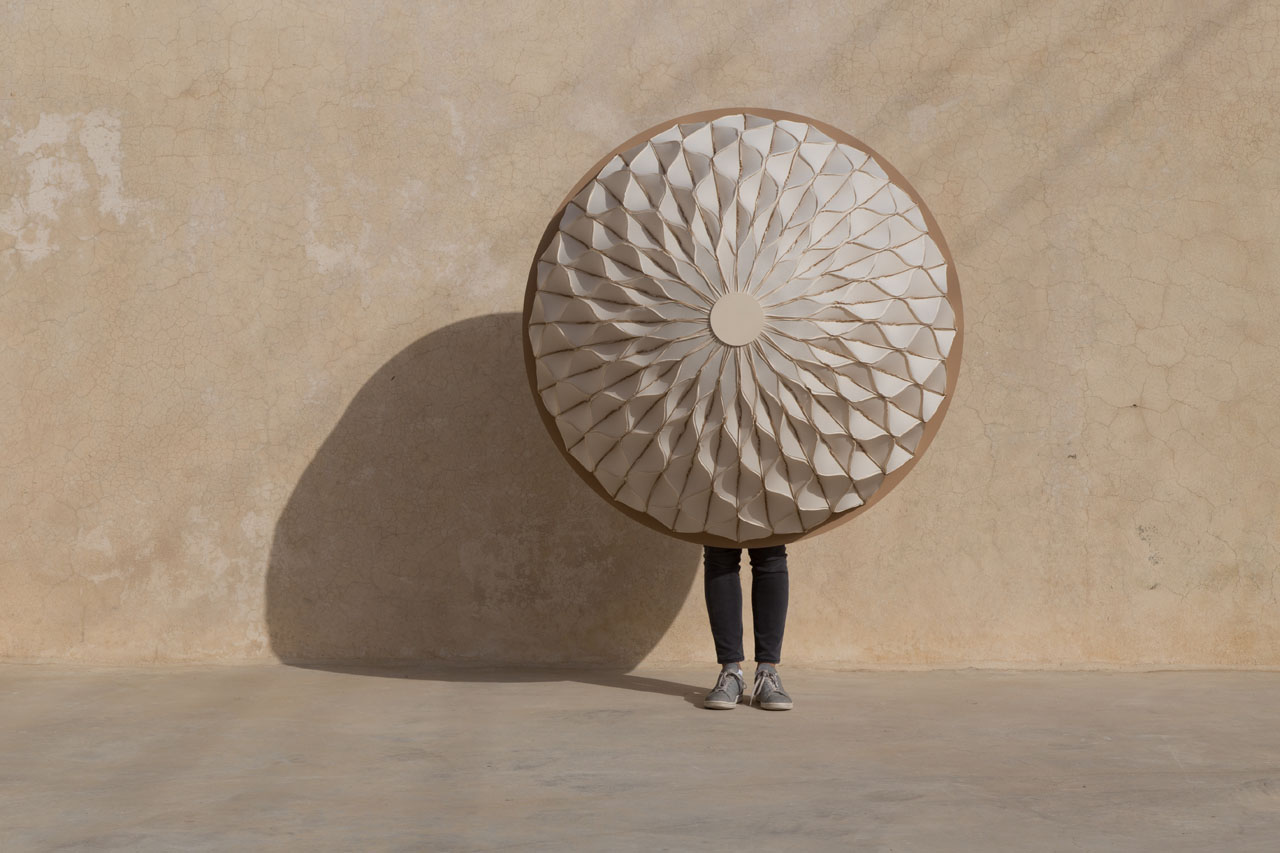 "For me, context has always been at the forefront of all the work that I do. This means responding to the context, reacting to the climate, reacting to the place and its people, and understanding what their needs are and what the gaps are," she says.
"I come from a Palestinian background – my father is Palestinian, my mom is Jordanian, and this has always been a huge question for me, this idea of identification with space and place," she adds. "Jordan as a country, where I was born and where I grew up, is built on this foundation – so I've been searching for this connection with a place, and what I have realised through my questioning is that home is really about building a community. Sometimes it's not about a physical place; it's about who you interact with that makes it a home."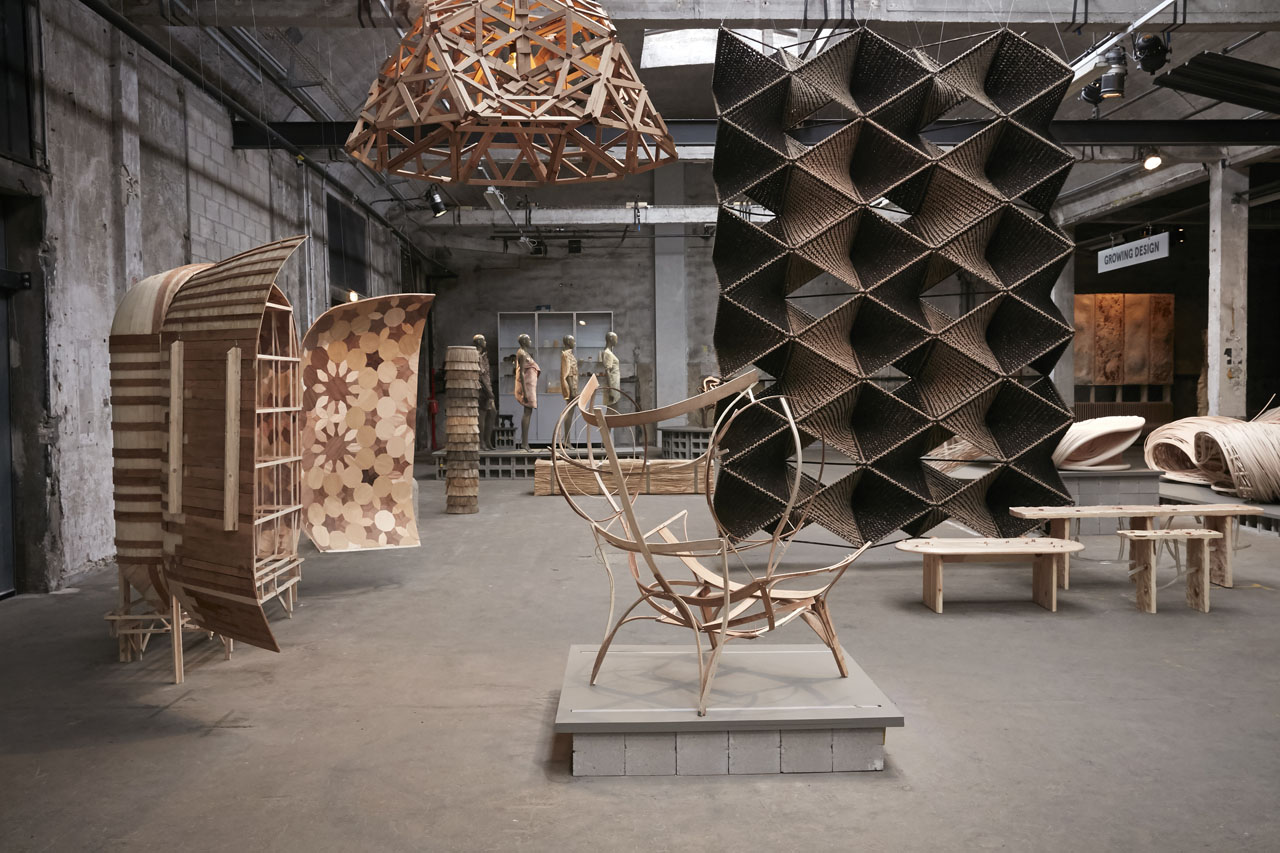 After receiving her BArch and BFA from the Rhode Island School of Design in 2002, and pursuing her architecture career in luxury retail design and mixed-use developments, Seikaly's work took a turn to focus more consciously on the objects and spaces that she was crafting. After winning several competitions, including the international Lexus Design Award for her performative structural system that explores the social implications of creating homes for displaced communities, Seikaly positioned her practice more comfortably in the realm of exploration – producing design that aimed to respond to her many questions about the role of architecture and the world as a whole.
Using a process of "thinking through making", which is a common thread across many of her works, Seikaly began 'Weaving a Home'. Beginning in 2013, the objective of the project was to build a portable shelter for displaced communities that provides them with the necessities of contemporary life through the development of a double-layered performative structural fabric in the form of a dome. Today, 'Weaving a Home' has taken on a different approach, moving away from its initial target group to look at its wider possibilities.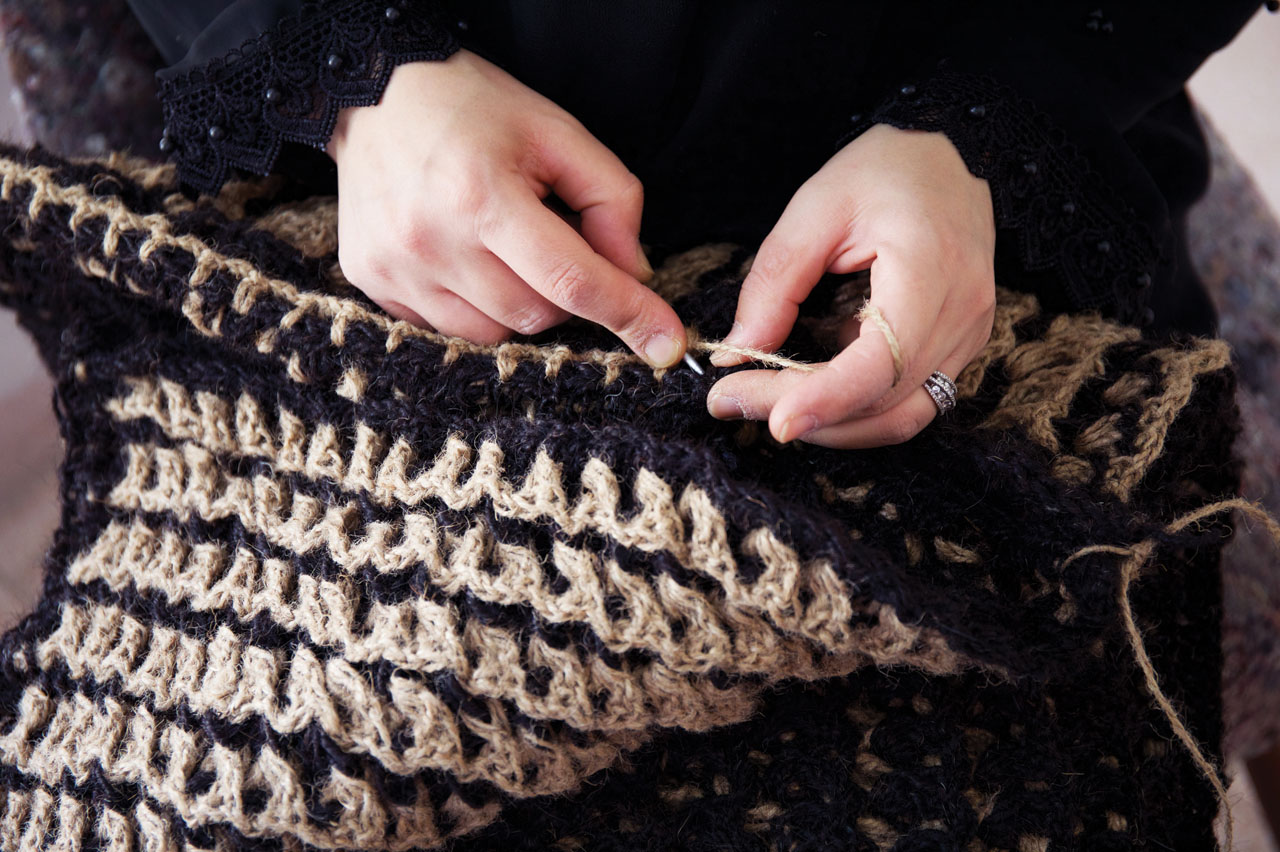 "Since the beginning, I always said that shelter should not be imposed on a community; it should be something that is designed and built with the community with local resources. Bedouin tents have always been a reference but what happened through building prototypes and researching is that I came back full circle two years ago, when I really started infiltrating and travelling around the country, and looking at wool and goat's hair, and delving deeply into Bedouin tent craftsmanship.
"My approach today is not to only cater to the refugee community – maybe one day I will come back to that – but I think the principle and the objective completely shifted in my head, where I started asking different types of questions: not who and what we were building for, but how we are designing and building?" Seikaly explains.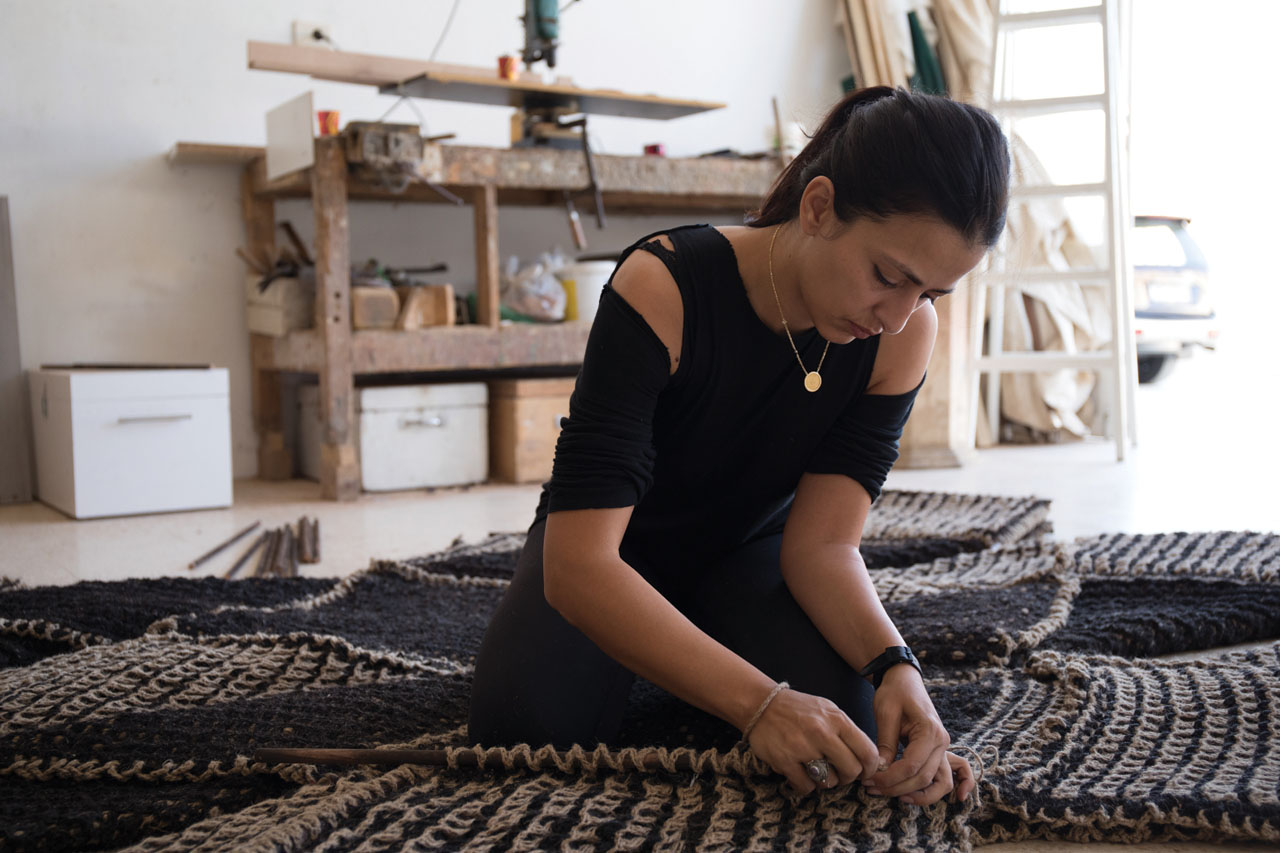 Using local resources and the intuitive hands of a community of craftsmen and women, the new material system merges mechanics and design while drawing inspiration from traditional tent-crafting methods that have community and sustainability at their core. As with all of Seikaly's projects, the tent aims to synthesise and interlace the idea between structure and fabric, so that the fabric becomes the structure, and the structure is the fabric.
Resilient and collapsible, the dome represents a continuity in the evolution of place-making that is not linear but rather circular – rooted in the present yet nurtured by its past.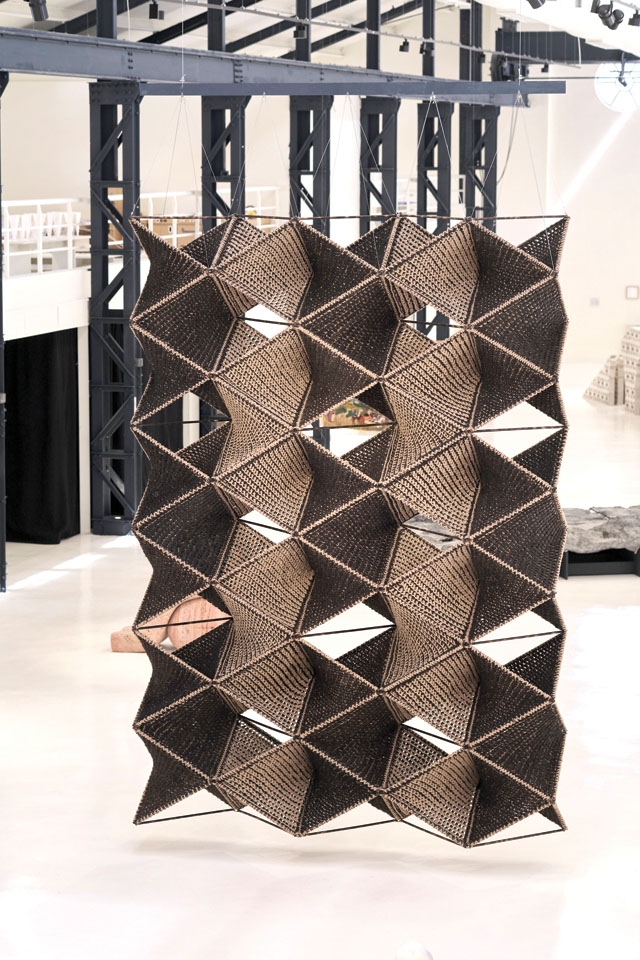 While a central part of this process is working with Bedouin communities – with whom Seikaly has established a strong working and personal relationship based on trust, empathy and continuity – she is quick to note that it is not her intention to capitalise on the narrative of female empowerment or community building; terminologies that have become overused, she says, and sometimes even misused in order to secure funding. While it is an important part of the work, it is essentially the by-product of the overall process.
"You have to understand that the objective is to come up with a design solution. I'm a designer and an architect – I'm not a charity. Sometimes this is misconstrued."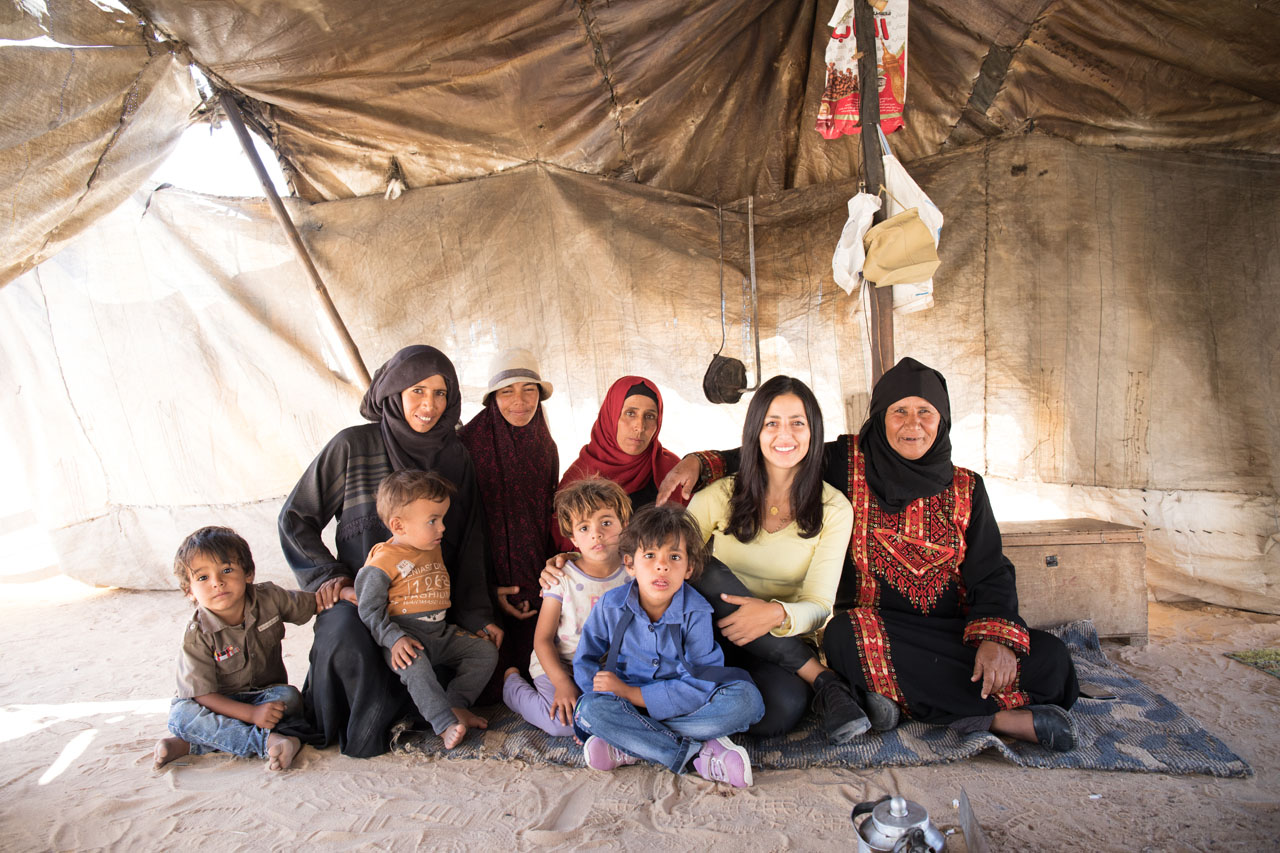 Working with locally abundant goat's hair, which is hand-processed into yarn by Bedouin women, is a process that Seikaly has been leading with 'Weaving a Home', following the realisation that these traditional tools could, in fact, be developed to combine other materials in order to respond to current needs and crises. What is equally important here is demonstrating the value of this material within a local context, in order to utilise available resources to generate income for a wider community.
"We have an abundance of these materials that we are not really making use of – and that's a huge problem. The narrative that has been developed and that we have grown used to, in Jordan specifically, is that 'Jordan is a resource-poor country', and this is something that I completely disagree with. I think Jordan is a resource-rich country but, due to various circumstances, this has become embedded in our culture and we have become reliant on foreign aid and foreign income. Now, what I am trying to do is change that perception; and changing perceptions means you need to demonstrate that you need to take action to show it is possible."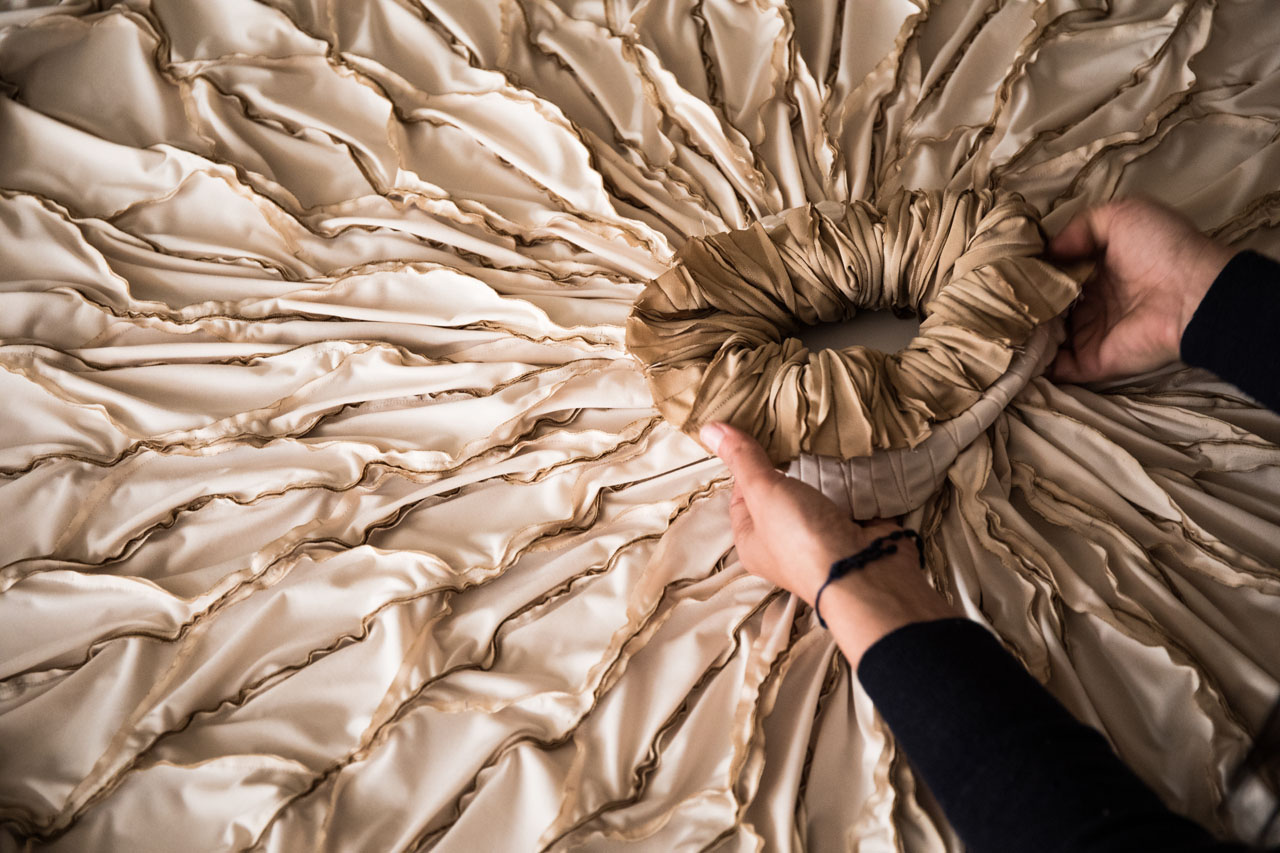 Seikaly describes her work as part of a global direction of thinking that is aligned with the climate, the environment and sustainable practices in order to rethink the way we are living today. This new way of thinking is in tune with concepts around locality, local materials, supply chains, building and consumption.
"What I am trying to do is trying to call attention to these topics through my own culture and my own context," Seikaly concludes.
More: Read 'The Land Issue' – Note from the editor