Amirah Tajdin describes Lulu & The Beanstalk – a new café, bar and bookstore located in Dubai's ICD Brookfield Place – as a "celebration of colour". She also uses the terms "spiritually wild" and "rooted in nature". These words were the brief given to Swedish design practice Bofink Design Studio by Amirah and her sister Wafa, who are both filmmakers (Amirah is a director and Wafa, a producer). The sisters had worked together for over a decade when the pandemic's effects on the film industry hit hard, allowing them to forge a new chapter in their career as storytellers.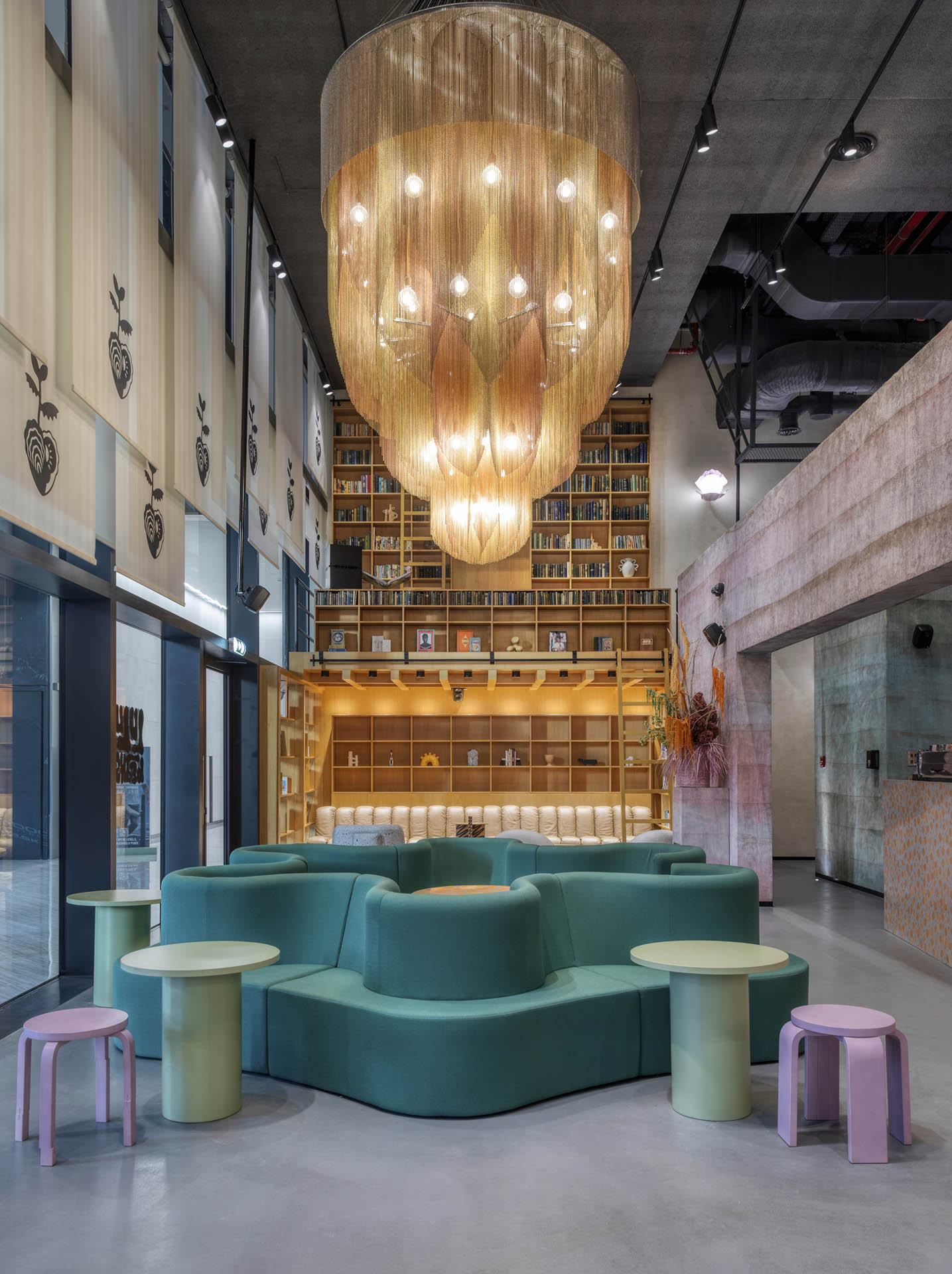 Amirah and Wafa were born in Nairobi, Kenya from a Swahili-Omani background, where hosting has always been a sacred act of service – and it is something they have been known for among their social circle. So naturally, opening a restaurant had always been part of their 'one day business' dream.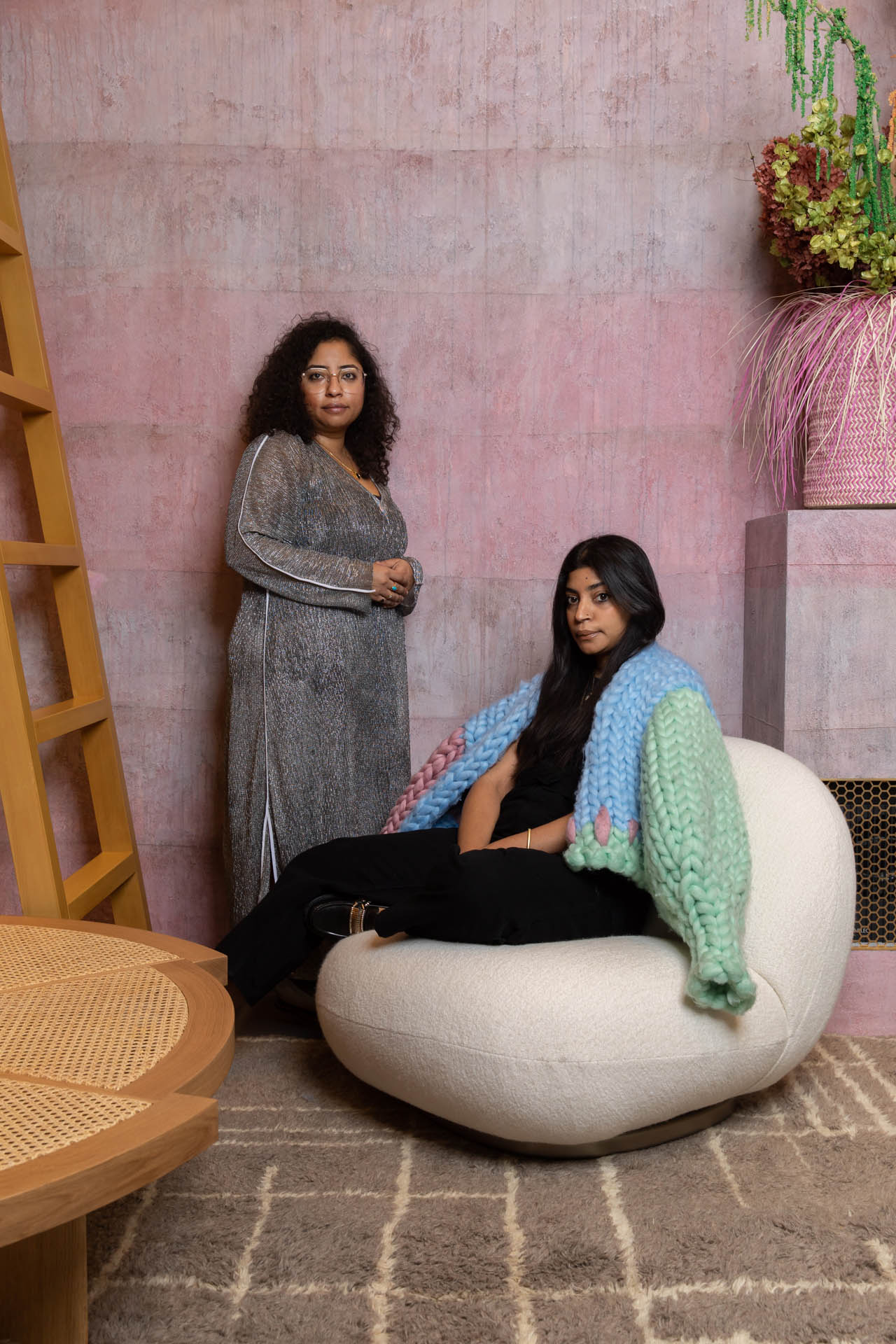 "We felt that the city needed a space where you could have a great cup of coffee, some cosy food and a great cocktail in a relaxed yet chic atmosphere," says Wafa. "A 'come-as-you-are' spot that didn't have snobby hostesses or loud music. And so, in honour of our grandmother, Mama Lulu, and our nostalgia for how we felt when we used to hang out with her at her house, mixed in with a gap in the market for an elegant 'dive bar', we came up with Lulu & the Beanstalk."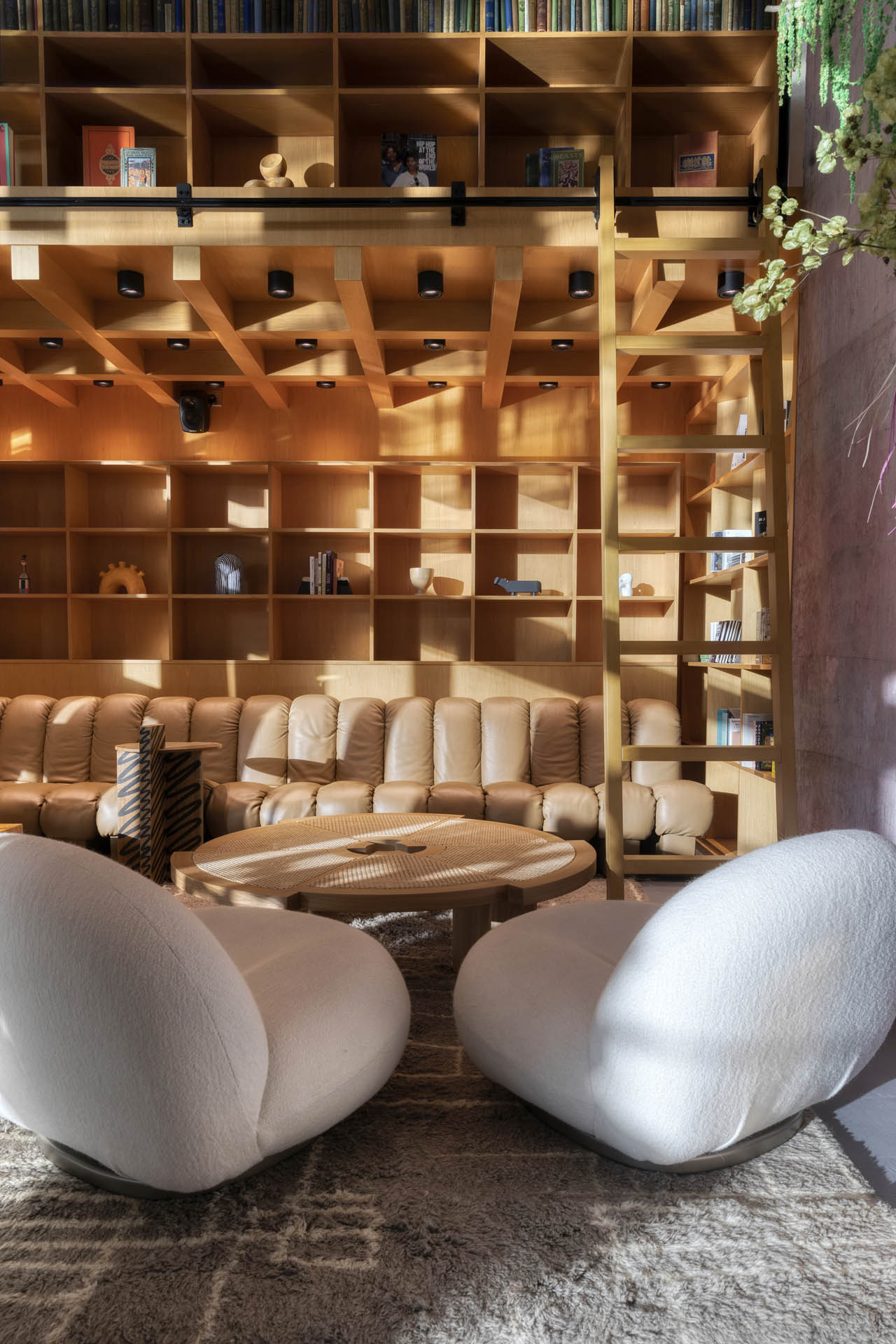 Yet it is Mama Lulu who is the main source of inspiration for the space: "She was a brilliant storyteller even though she couldn't read or write, [and] a legendary cook in the community," Wafa describes. "She was escapism personified in a person…[and] so we tried to package that sense of cosy escapism into the space. She wore a lot of colour as well, and that became a cornerstone of the design and what we wanted people to experience."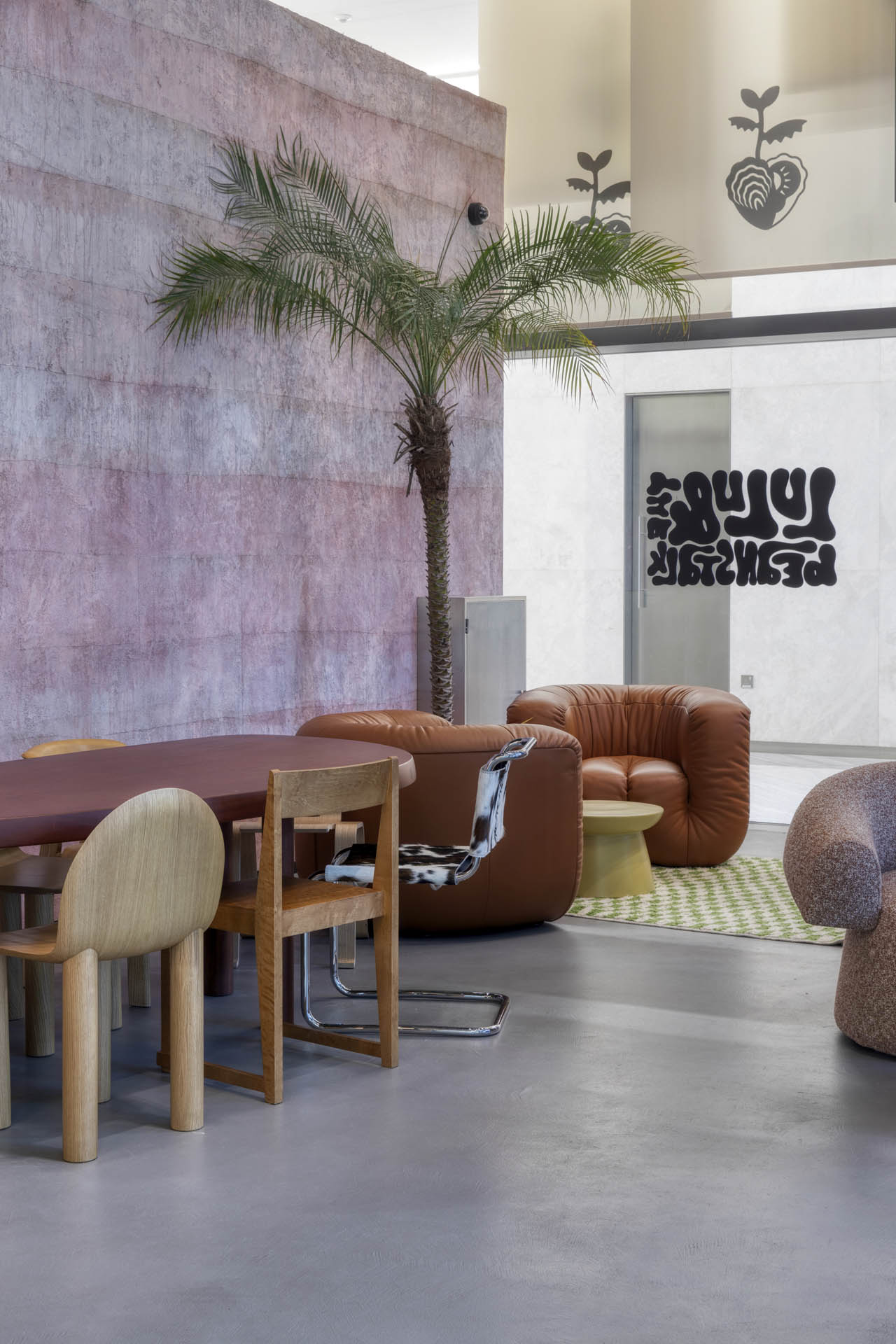 Meeting Jenny Askenfors – the founder and lead designer of Bofink Design Studio – was "divine intervention from Granny", the sisters say. They felt an immediate synergy between the Swedish studio's work and their own vision for the space. "The fact that it was a woman-owned [company] was also important to us, as we wanted to bring in a sense of feminine strength that Mama Lulu evoked – curves, colour, nature and a bold spirit. Jenny and myself immediately found a lovely sense of kinship in our aesthetic inspiration and imagination – it was a very natural flow between us, and she brilliantly took my moodboard and elevated [it] into something wild and incredible," Amirah shares.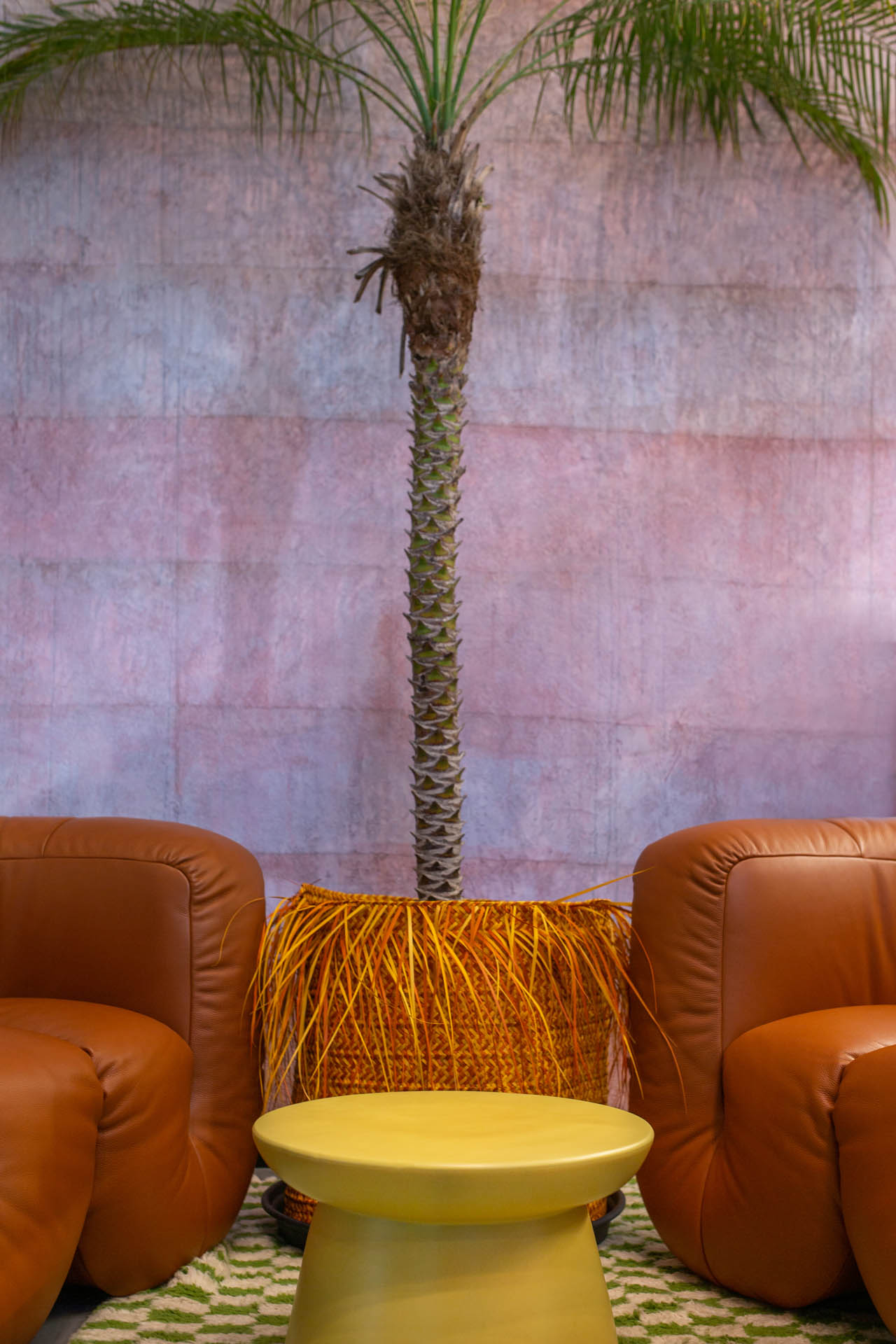 The open yet intimate space offers a dream-like atmosphere with its whimsical furniture pieces, floating library and rammed-earth detailing, all referencing the nature and colours of Lamu Island, where Mamu Lulu was from. "There's a minimalism to our architecture that was a direct reference to the island's signature style," Amirah describes. "[Inspiration from] nature came next, as Mama Lulu was an avid gardener and had favourite papaya and avocado trees in her garden."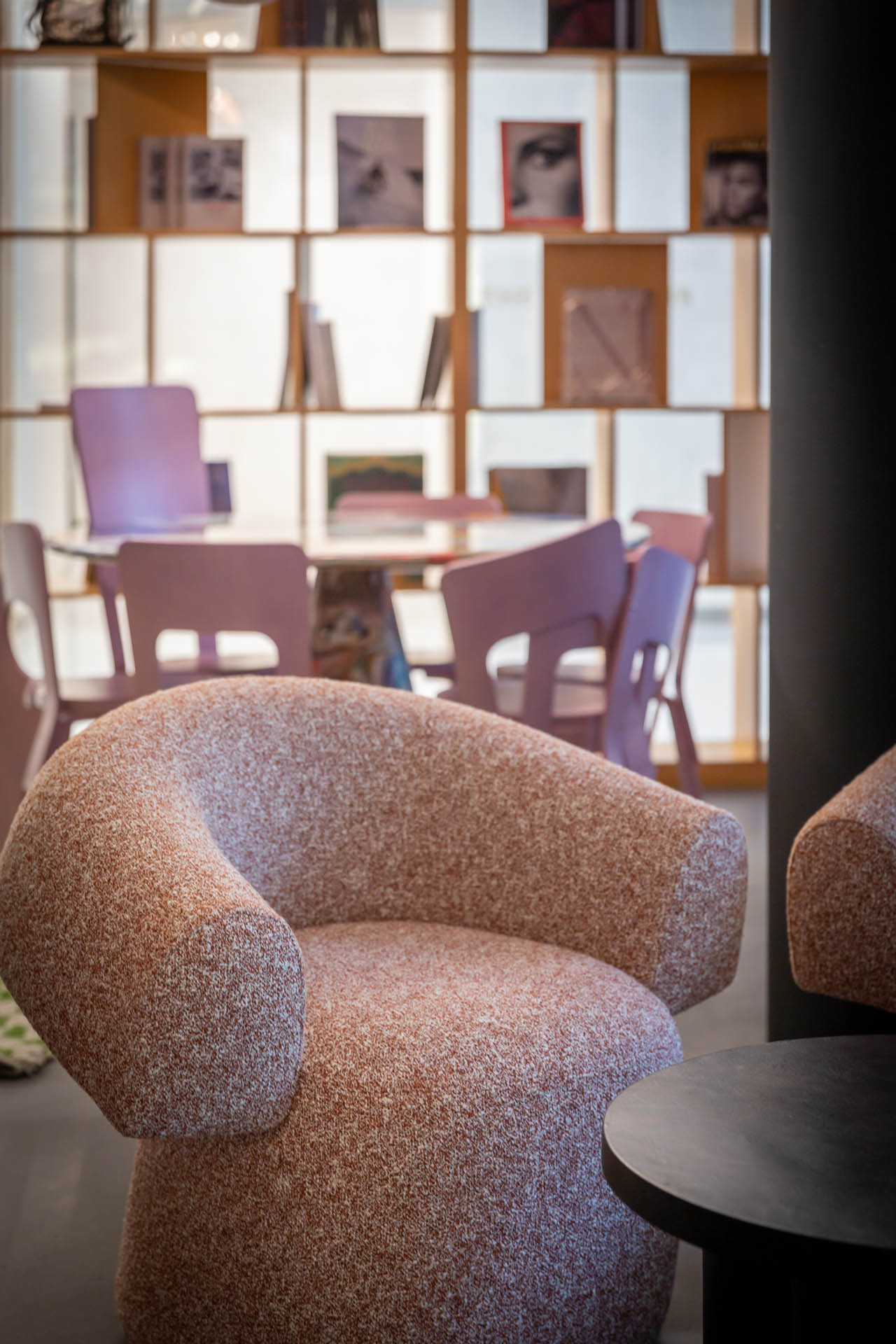 The bold selection of furniture solidifies the space, while giving it a playful ambiance. At the centre of the room, adjacent to the bar, is a green Verner Panton Cloverleaf sofa, while at the back of the café – surrounded by a small library – is a mocha de Sede DS-600 sofa. A custom handcrafted chandelier by South African artist Adam Hoets anchors the space. Other notable pieces include a recycled Meltingpot table by Amsterdam studio Kooji, with Japanese artist Yuko Nishikawa's lamp hanging above it.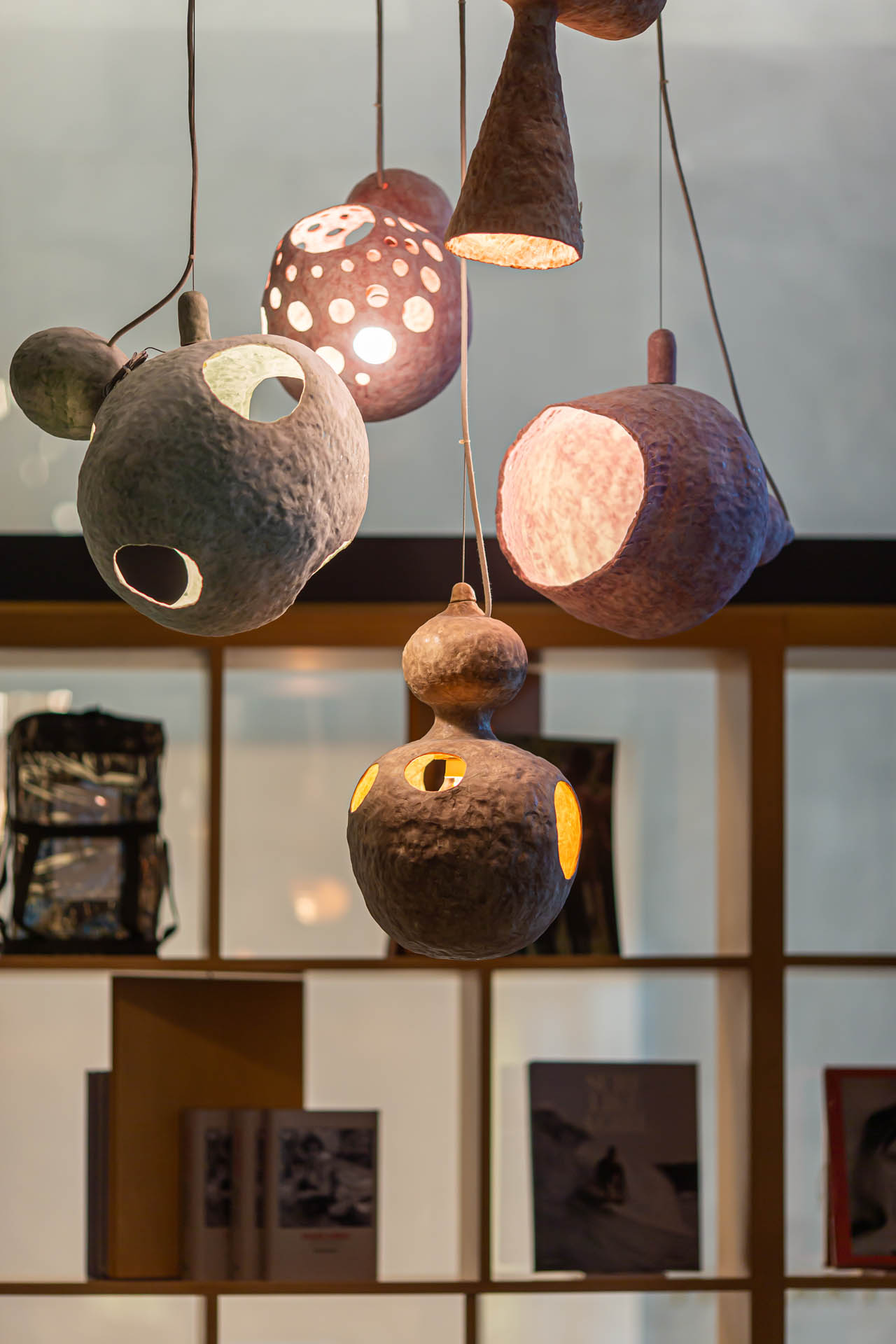 While natural rammed-earth walls were structurally difficult to build in the space, the designers opted to recreate a rammed-earth wall, completed by a team of locally based artisans and Amirah herself. Finally, for the bathrooms, the brief was to fashion a "dreamy portal into another dimension".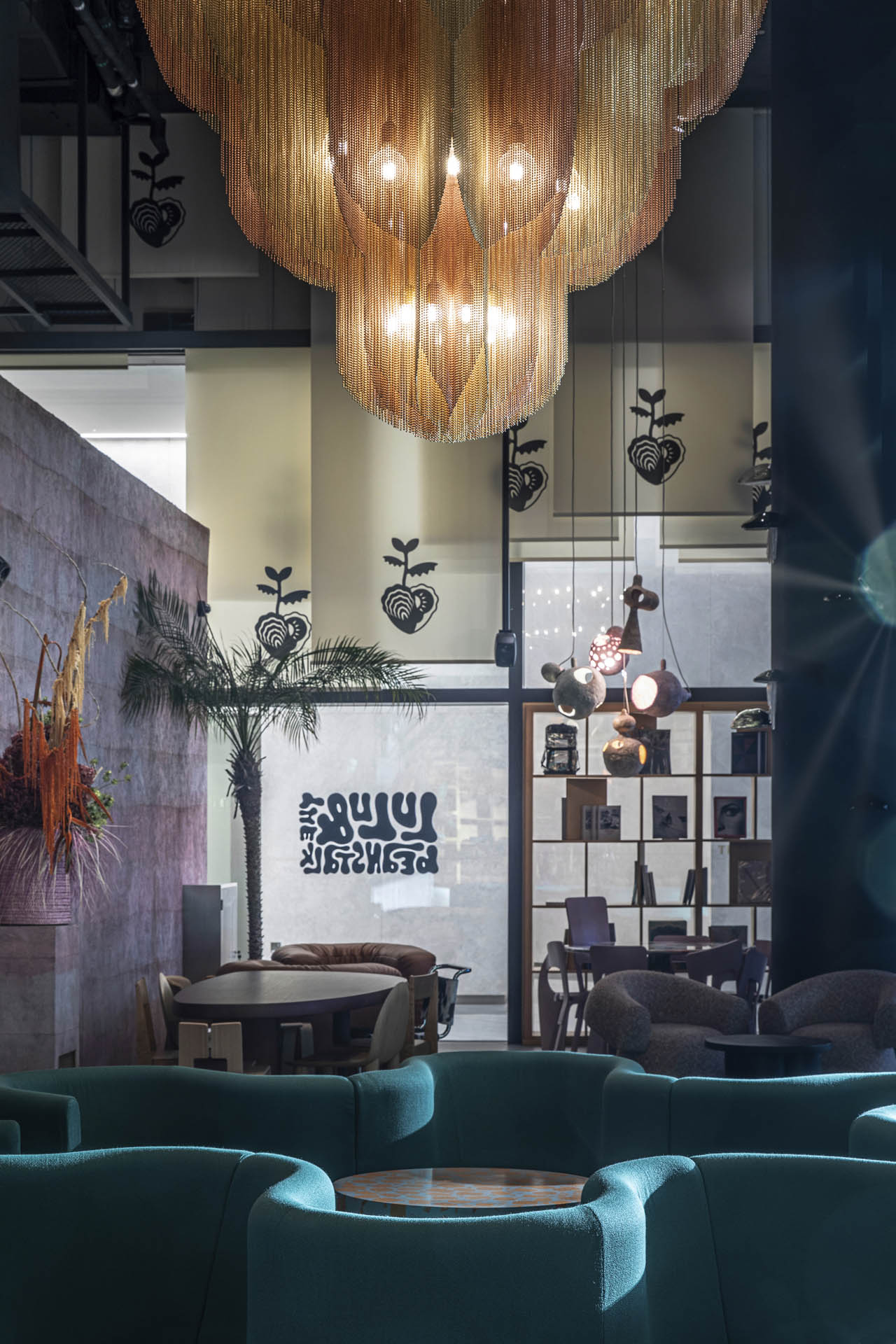 "Our ceiling took forever to get right due to the curves and playing with colour," says Amirah. "[It] was a delicate process [but we wanted to] ensure that it always felt wild and magical. 
Photography by Jalal Abuthina