Zaha Hadid Architects and A_Lab have won the architectural competition to design the Fornbuporten and Fornebu Senter stations, two of the six stations planned for the new Fornebubanen metro line in Oslo.
Gianluca Racana, director of Zaha Hadid Architects, said: 'It is an honour to be selected by the jury to build two stations in this design competition with many talented architectural practices. The Fornebubanen will be a vital new transport link for the city'.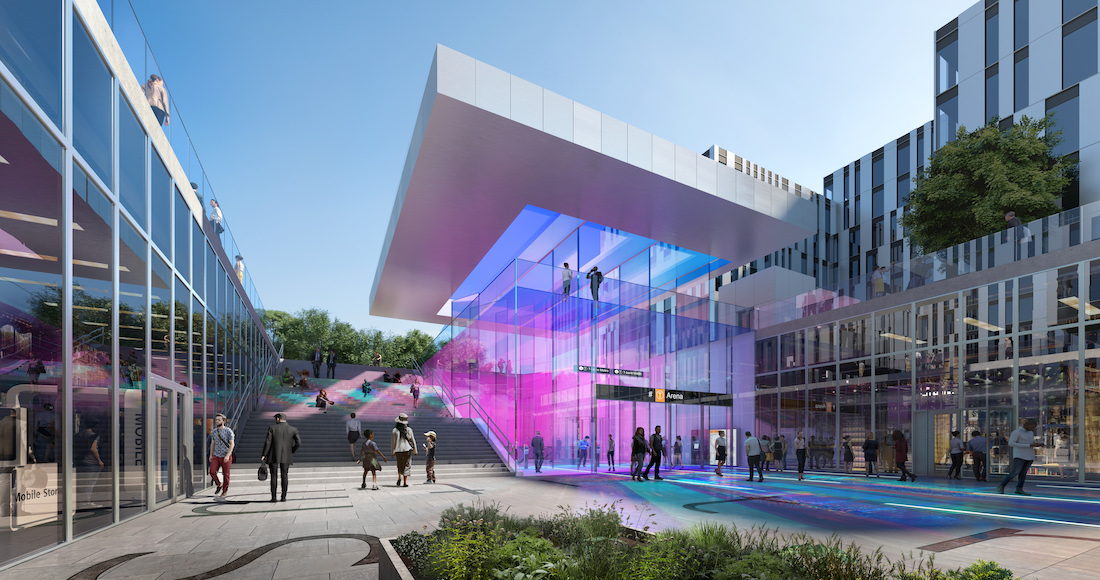 The entrances at either end of the new Fornbuporten station define two distinct civic spaces at street level. To the south, a layered, orthogonal pavilion and public piazza extend the Cartesian geometries of its surrounding urban fabric. To the north, an oval canopy sits within the natural landscape of the community park in which it is located. These contrasting geometries continue below ground to merge along the length of the station's platforms.
Both entrance pavilions reflect the full spectrum of scattered light that varies with the ever-changing Oslo sky. Atmospheric lighting throughout the station fluctuates in tune with the time of day to enhance passengers' well-being.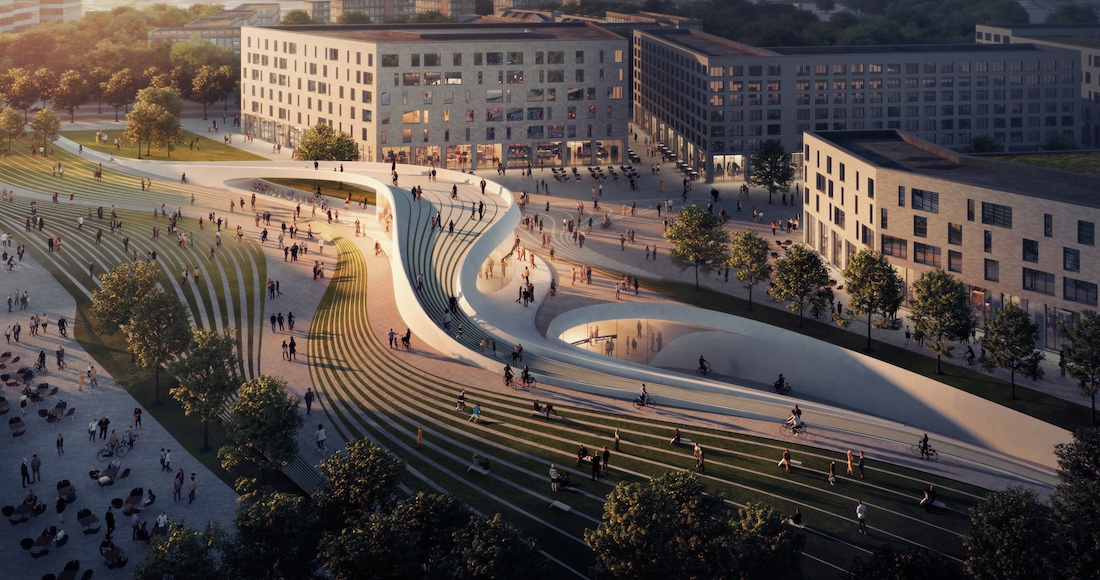 Inspired by Norway's mountainous landscapes and fjords that have been eroded over millennia, the Fornebu Senter station's design carves canyons and spaces for the flow of people. Echoing this concept of re-imagined glacial landscapes, public plazas at street level transform fluidly into entrances at either end of the station, becoming meeting places for their new community with a distinct architectural identity.