Set inside five monolithic lime plaster volumes that rest on terracotta-hued sand, the latest Hermès home collections – which include an array of furniture, objects and textiles – celebrate the tactility of raw and natural materials.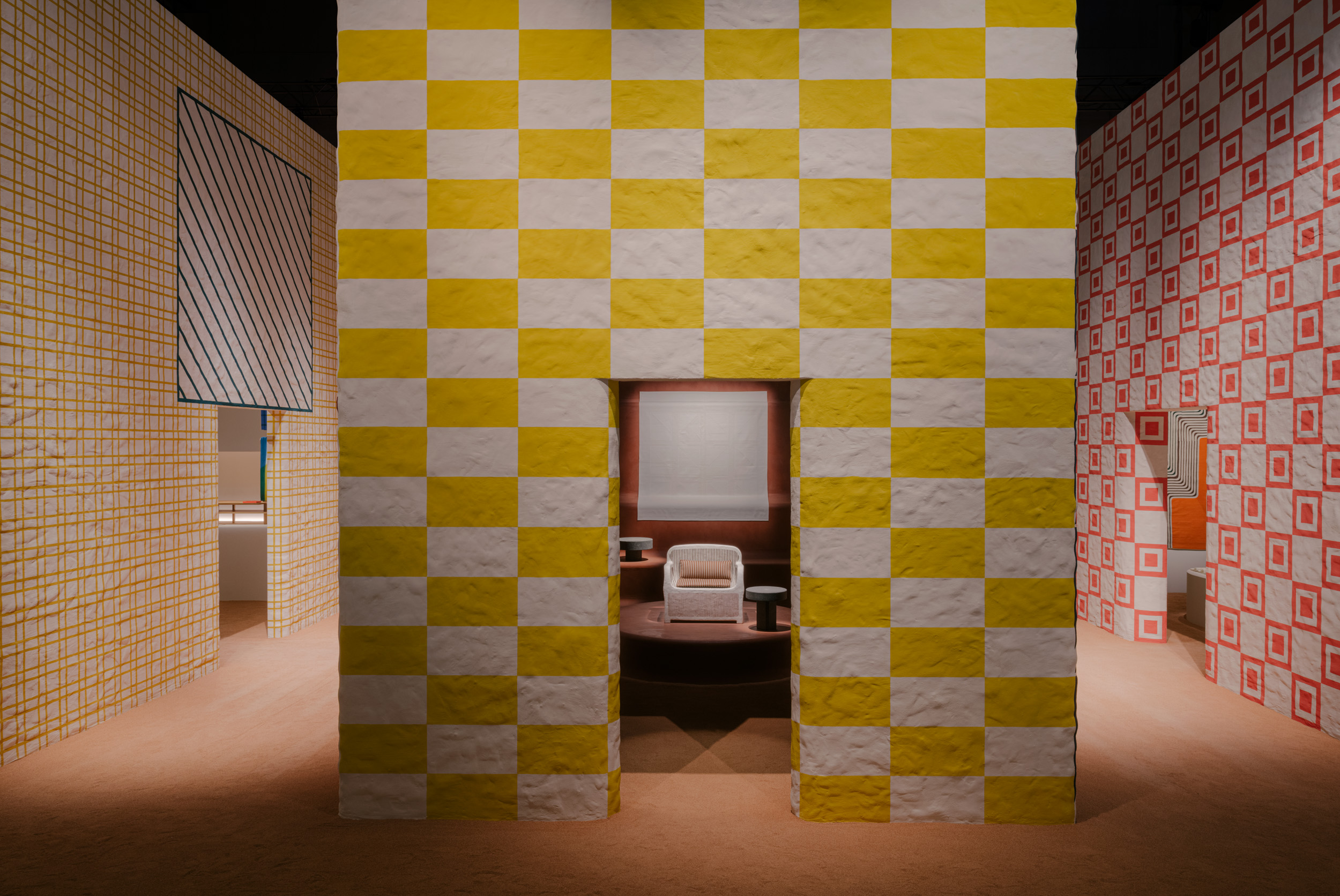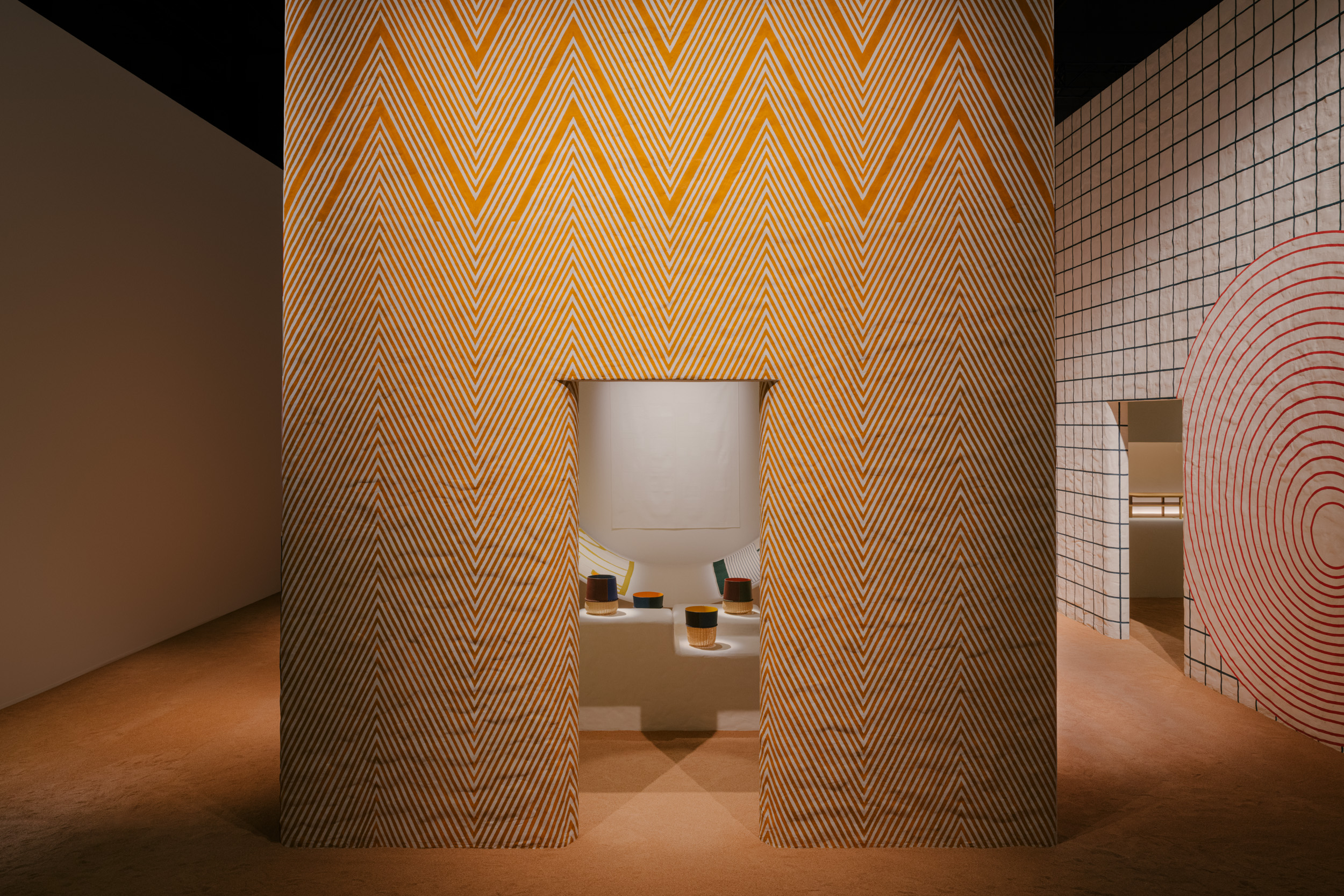 Referencing North African vernacular architecture, the structures feature carved partitions, inside which one discovers the brand's latest creations. Made from leather, textiles, metals and stone, the pieces are displayed on altar-like plinths – and sometimes inside wall carvings. The collections play with the idea of unexpected material combinations, where a seat can be crafted using paper microfibres and cashmere is interwoven with golden threads.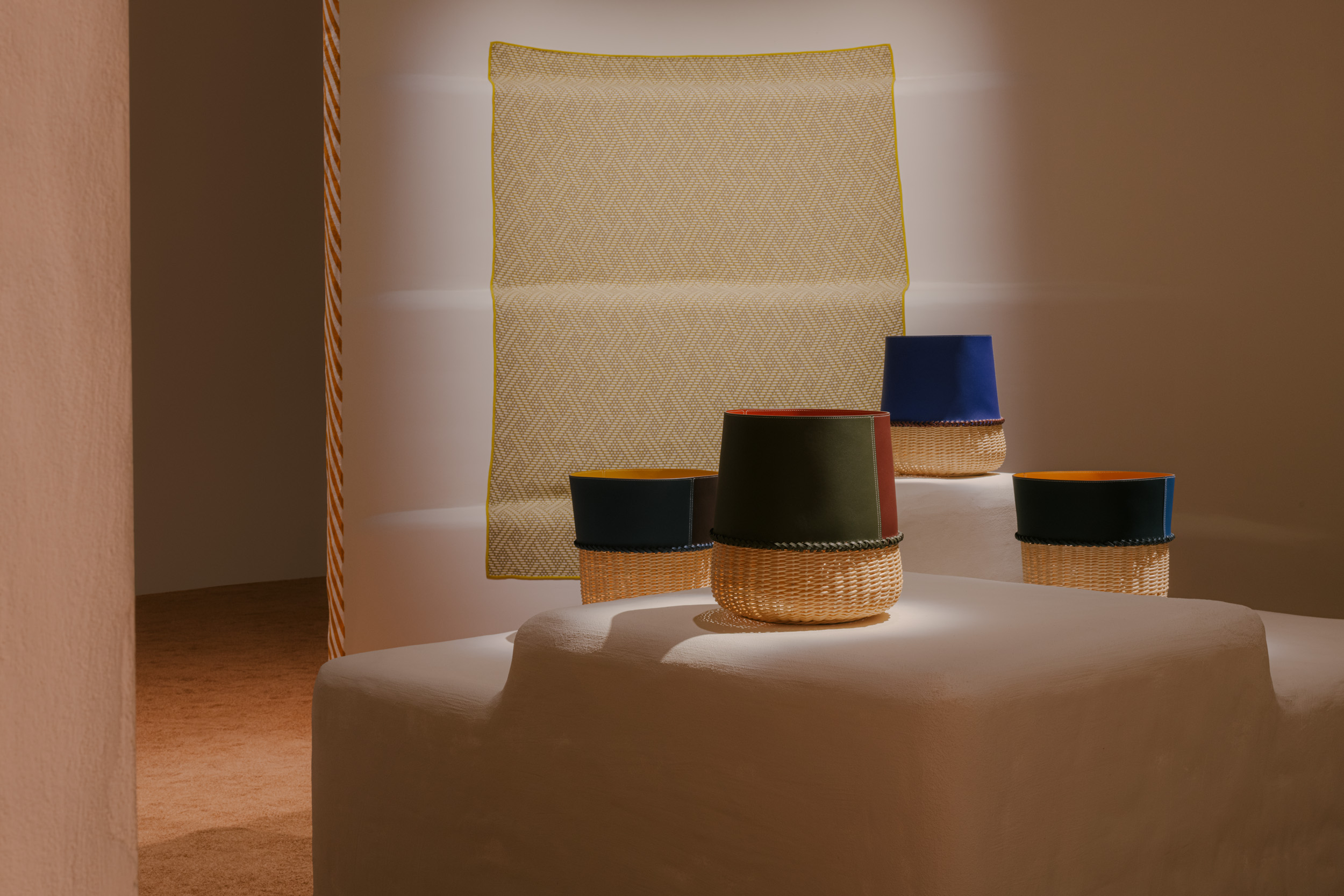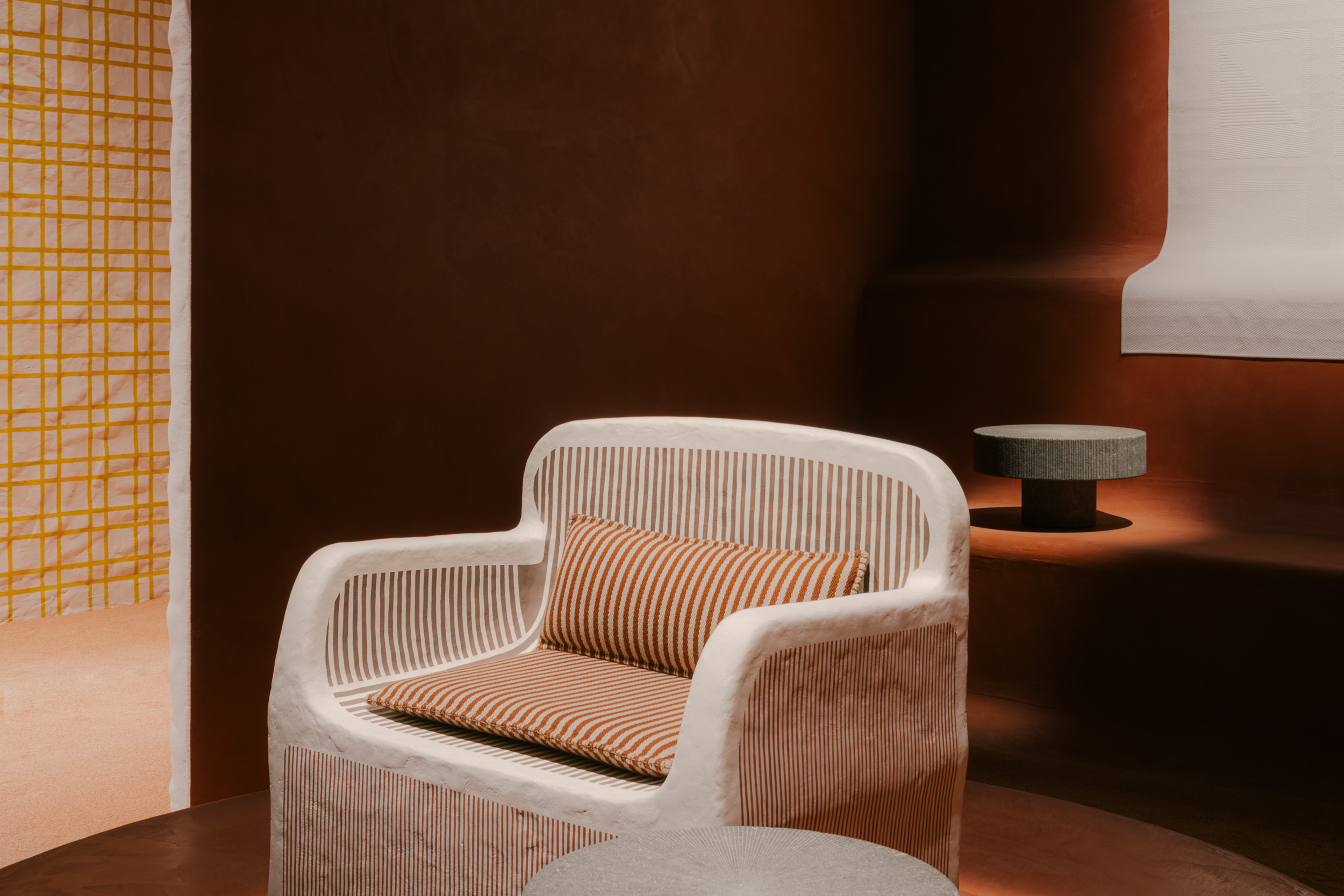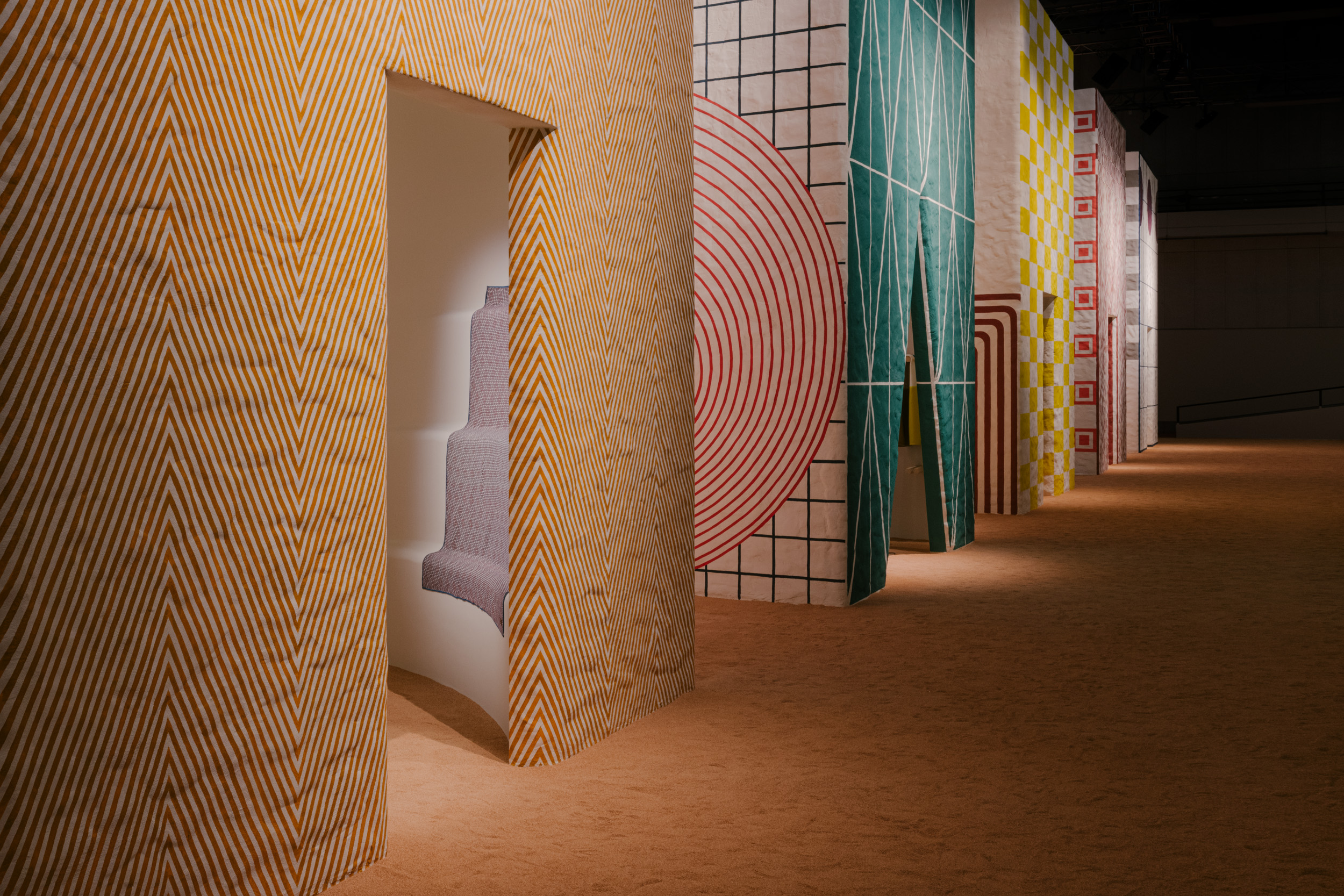 Among the highlights from the collection is Studio Mumbai's Sillage d'Hermès armchair, which features an organically shaped, throne-like seat inspired by 'faraway places'. Made with a wooden structure, it is coated with a composite material inspired by papier-mâché techniques and handcrafted in Puglia. Also by Studio Mumbai is the Lignage d'Hermès table, which is made with blue limestone from Hainaut in Belgium, engraved with a precise repetition of narrow lines.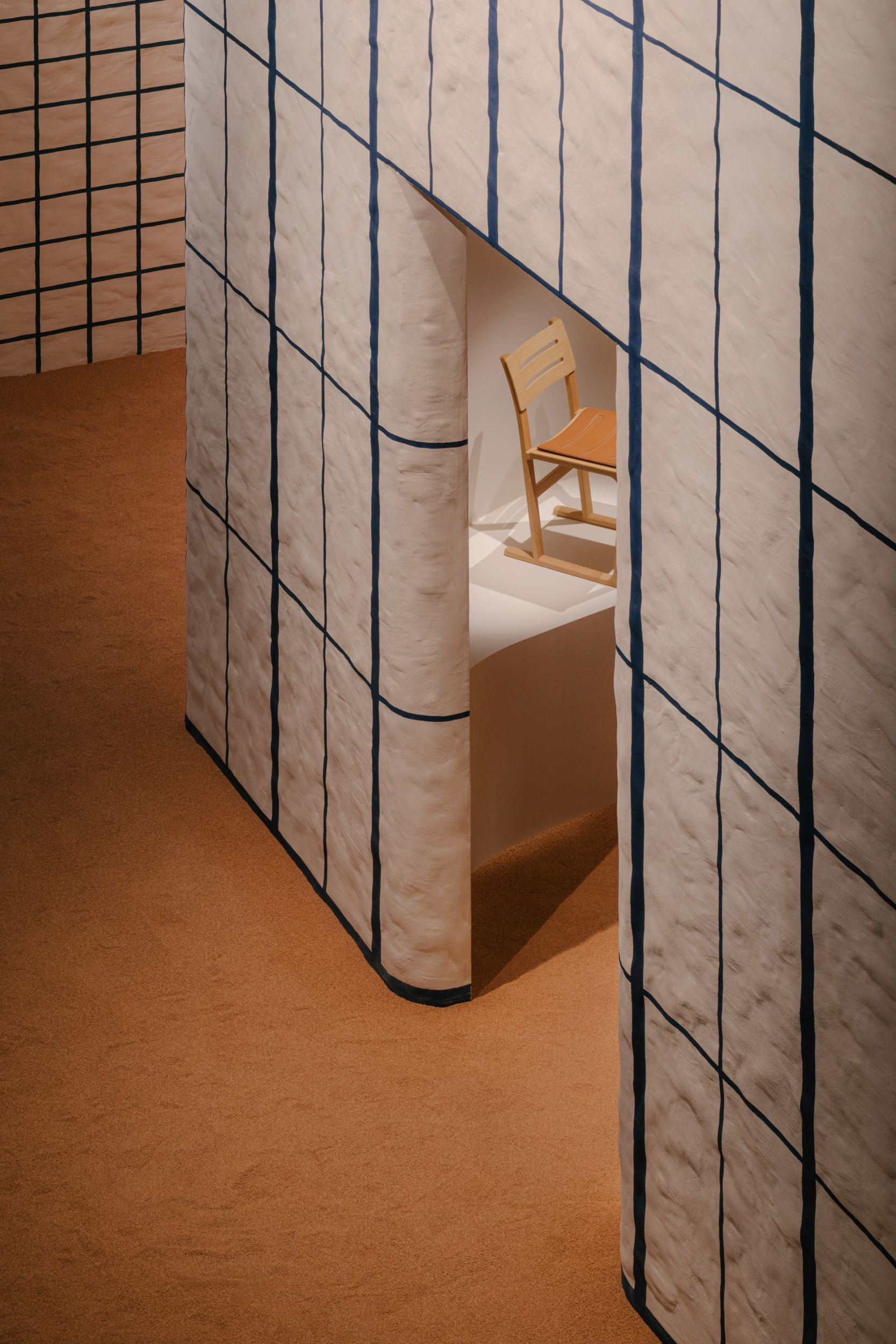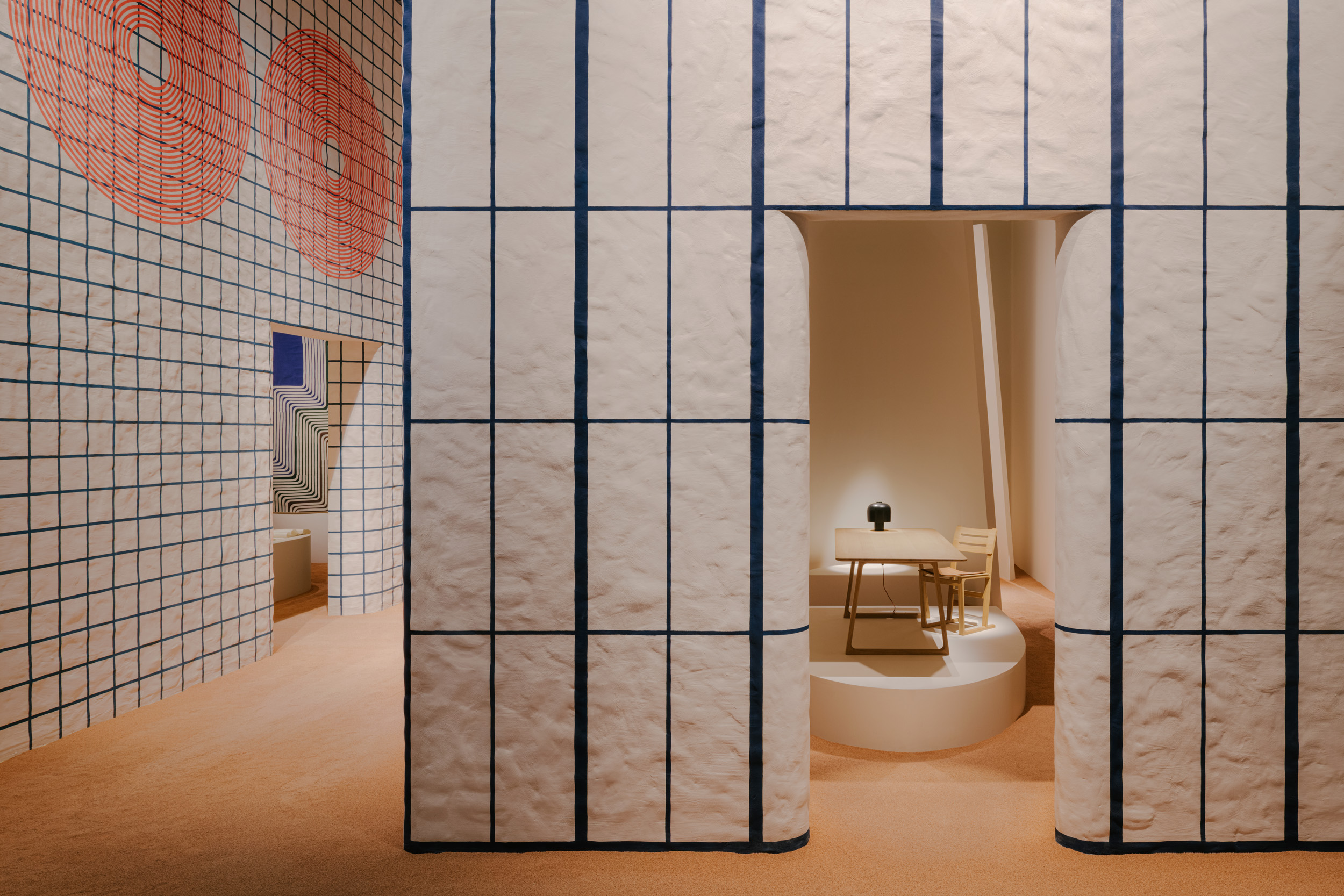 A theme we have seen a lot during Milan Design Week this year is the rebirth of many emblematic pieces of the past – and in the case of Hermés, it is no different. The collection sees the rebirth of the Sarazine table lamp, first designed in 1966 by Jean-Michel Sarazin. Its structure is created using natural cowhide leather which has been beautifully saddle-stitched, while the lampshade is made of writing paper.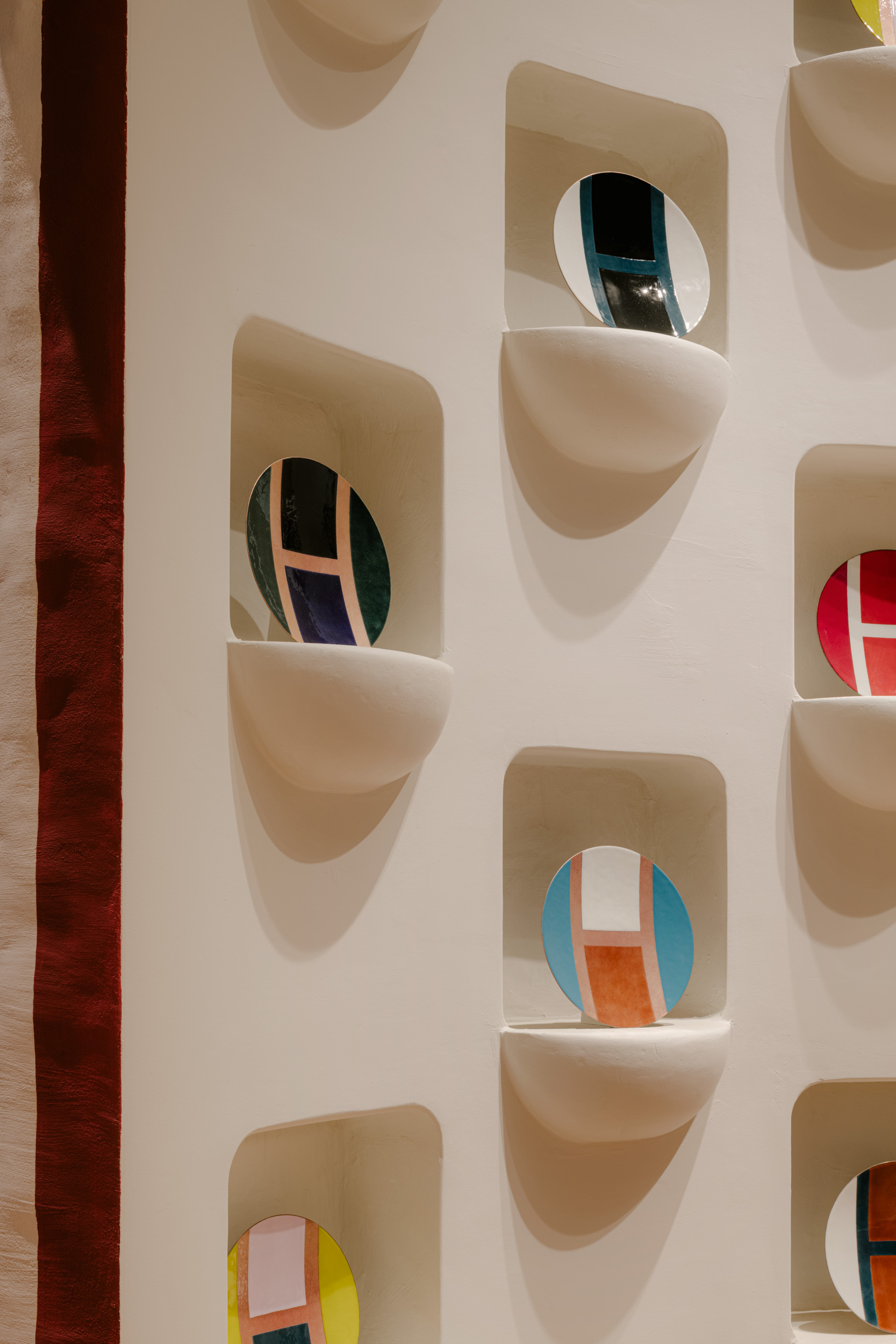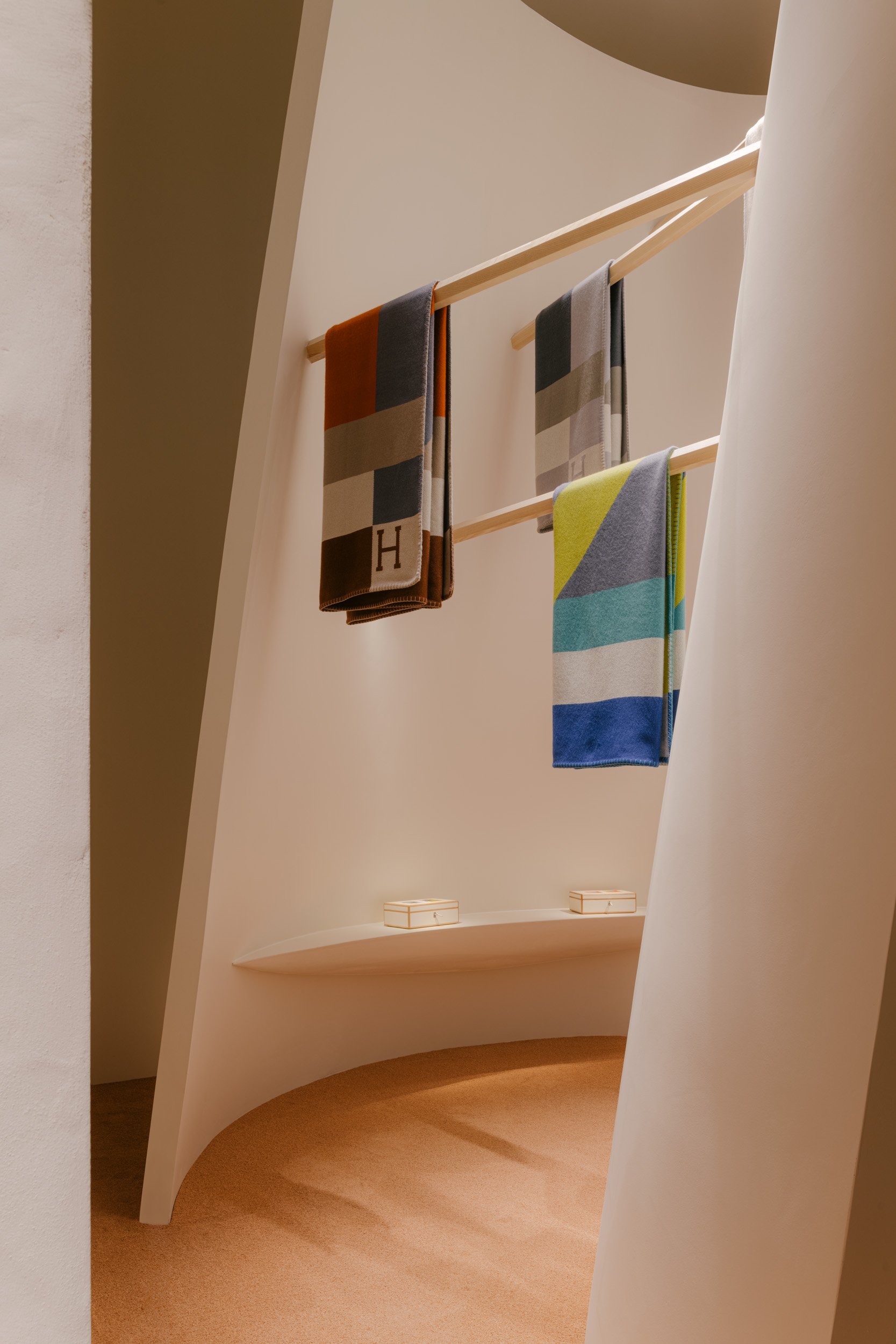 And of course, the signature hand-woven plaids by Hermès Studio make an appearance, their chromatic geometric combinations forming visual connections with the surrounding architecture.