Sometimes the best and most enduring ideas are the simplest – and that's certainly the case with the 606 Universal Shelving System, created by Dieter Rams in 1960.
Rams was not even 30 years old when Vitsœ launched the system – and he already had a job with another company.
Born in Wiesbaden, Germany in 1932, Rams trained as an architect, employing his skills to help his home country rebuild in the early 1950s.
In 1955, Rams was recruited by Erwin and Artur Braun following the death of their father; his role was to modernise the company's office interiors, and in his sketched proposals can be seen the first idea for a track-based, wall-mounted storage system.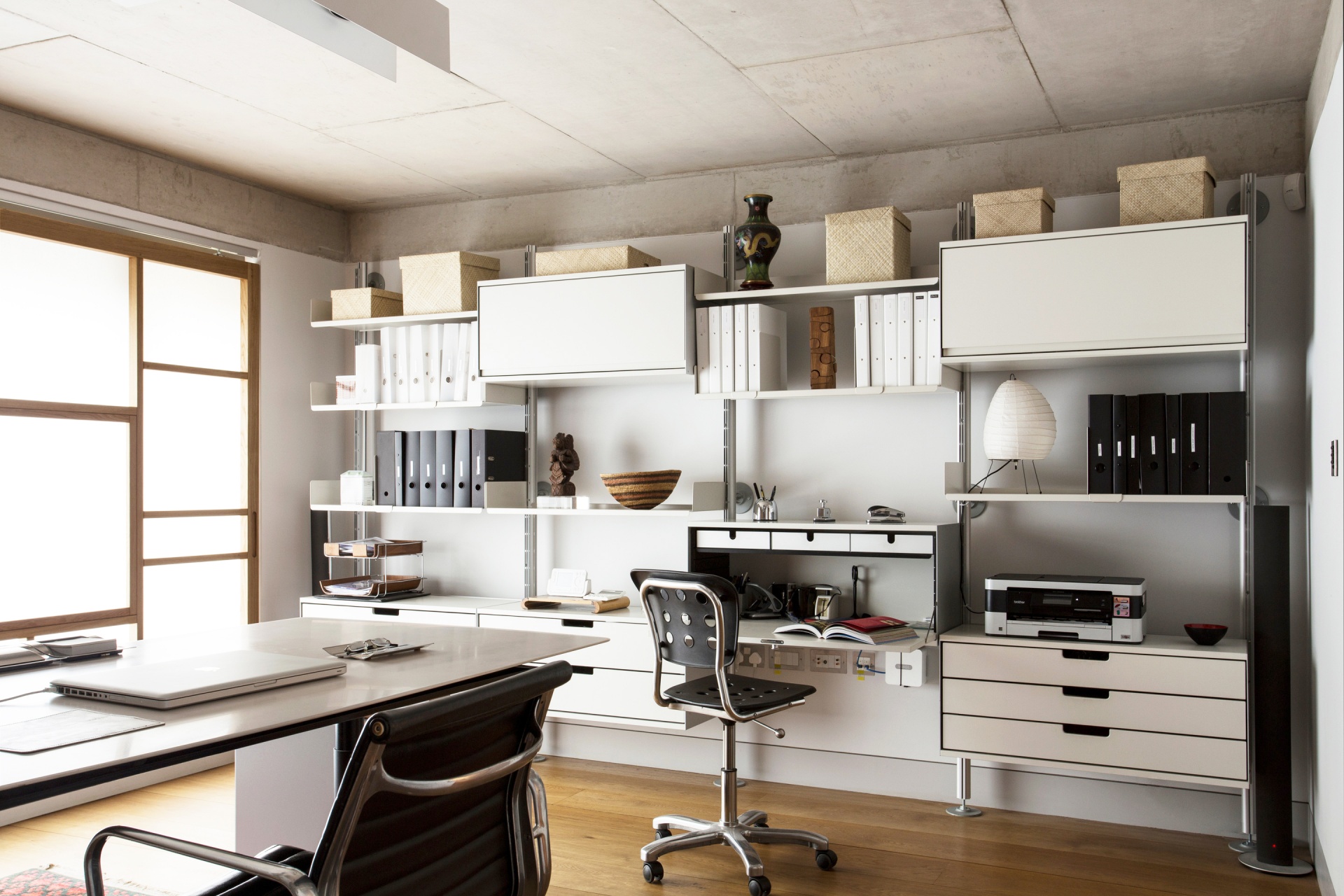 Soon, Rams also became involved in product design and was appointed Braun's Head of Design in 1961, a role he held until 1995. Together with his design team, he was responsible for many of the 20th century's seminal domestic electrical products, as well as items of furniture.
In 1959, Rams asked Erwin Braun if he could design furniture for Niels Vitsœ and Otto Zapf. Braun replied, "Yes. It will help the market for our radios." One year later the wall-mounted 606 Universal Shelving System was launched.
At the heart of 606 is the aluminium E-Track and pin, allowing shelves, cabinets and tables to be hung from the E-Tracks simply by slipping the notched pins into position – no tools are required.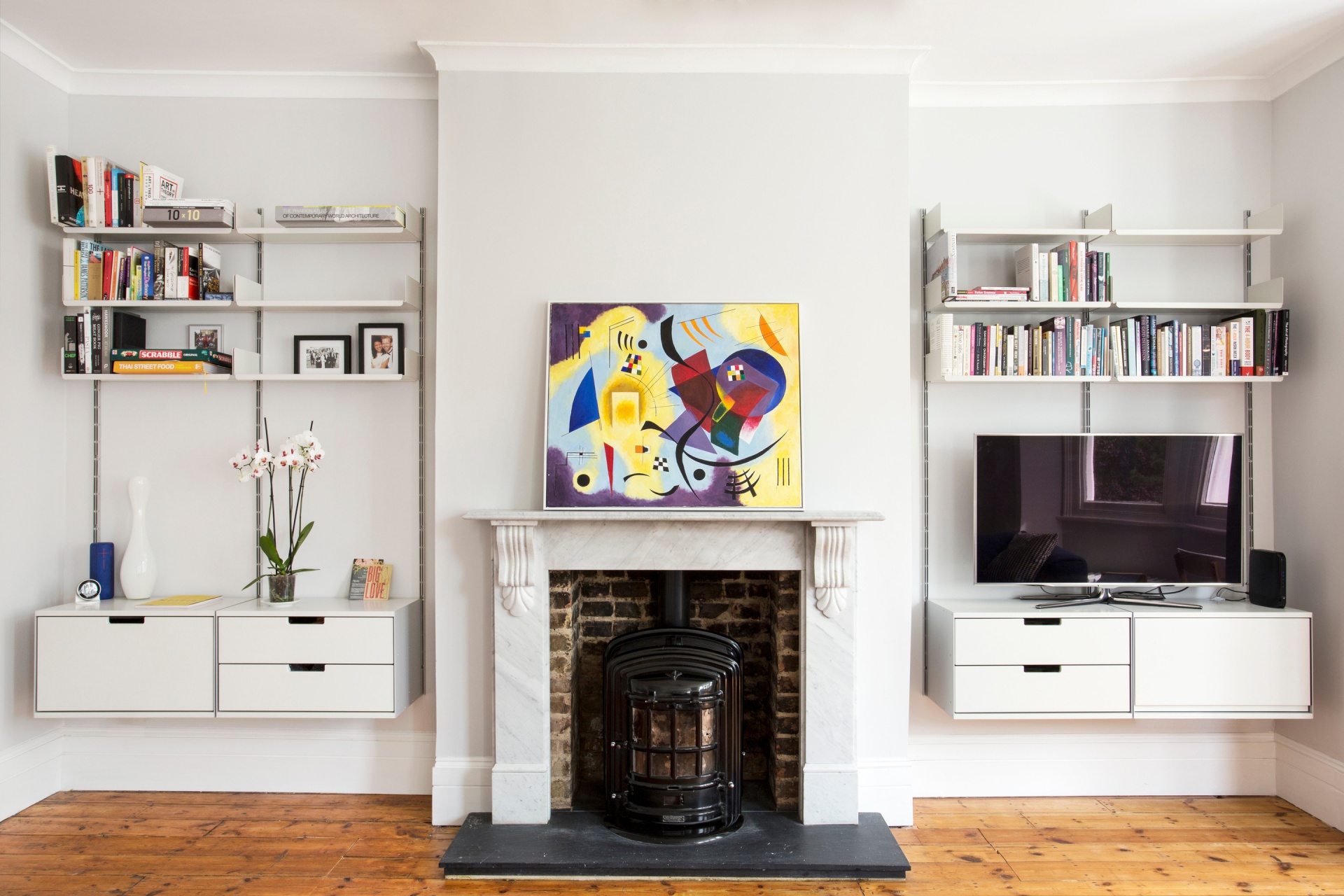 606 provides two-bay sizes, while the E-Track can be wall-mounted, semi-wall-mounted (useful for obstructed or uneven walls) or compressed between suitable floors and ceilings (walls not required).
Today, in addition to the classic options of off-white, black and silver, three two-tone colour combinations are also available.
Though Dieter Rams' dual career continued until he retired from Braun in 1997, he still works with Vitsœ today.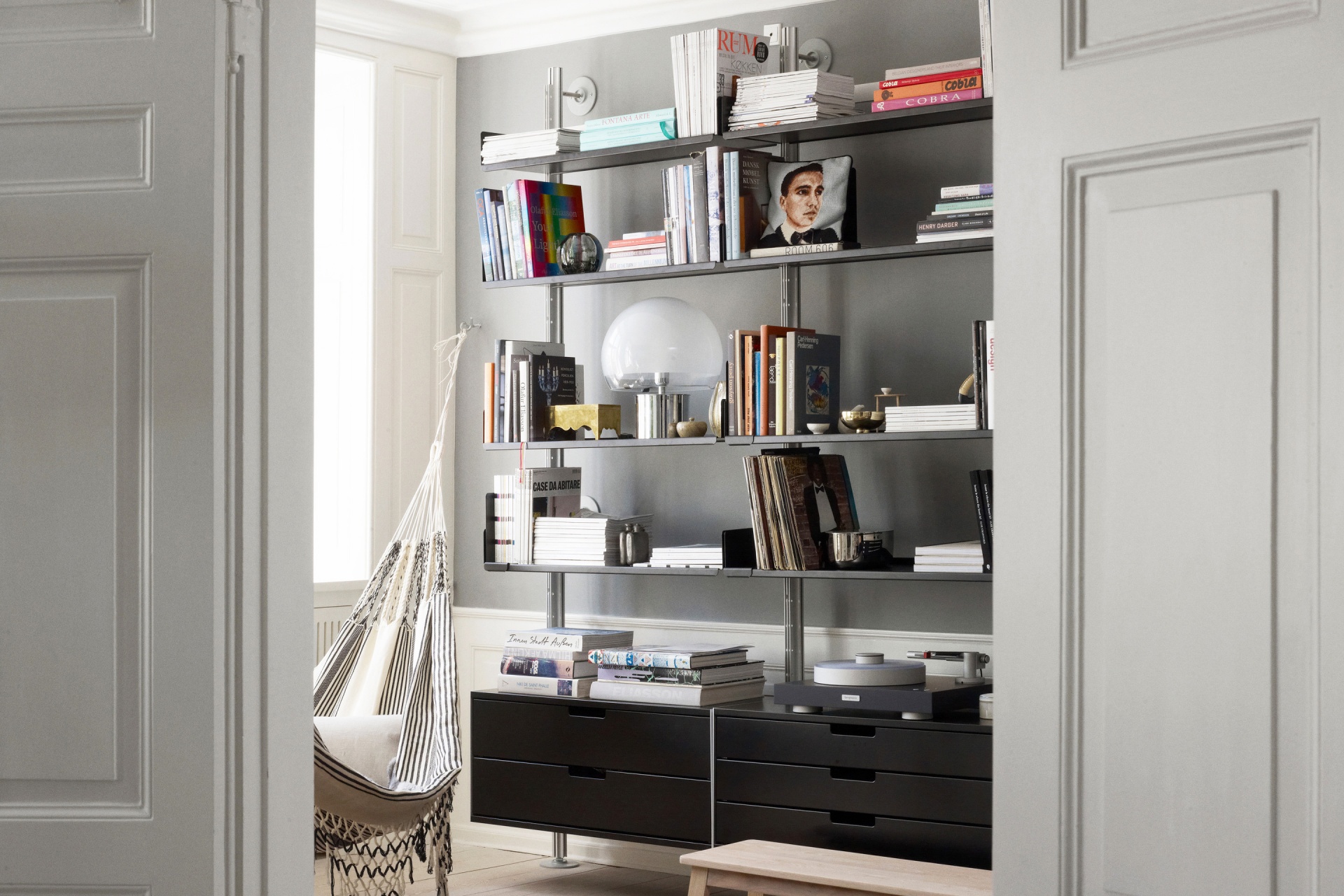 Images: Vitsoe