Since its debut in 1880, Maison Pouenat has become a reference for combining traditional ironwork techniques and bold designs. This is, however, the first time the French company is presenting a collection of objects designed entirely in metal. "Although this approach poses a technical challenge, I hope that it will allow the greatest number of people to discover the simplicity and nobility of metal, rendered through a functional and balanced aesthetic," says Jacques Rayet, CEO of Maison Pouenat.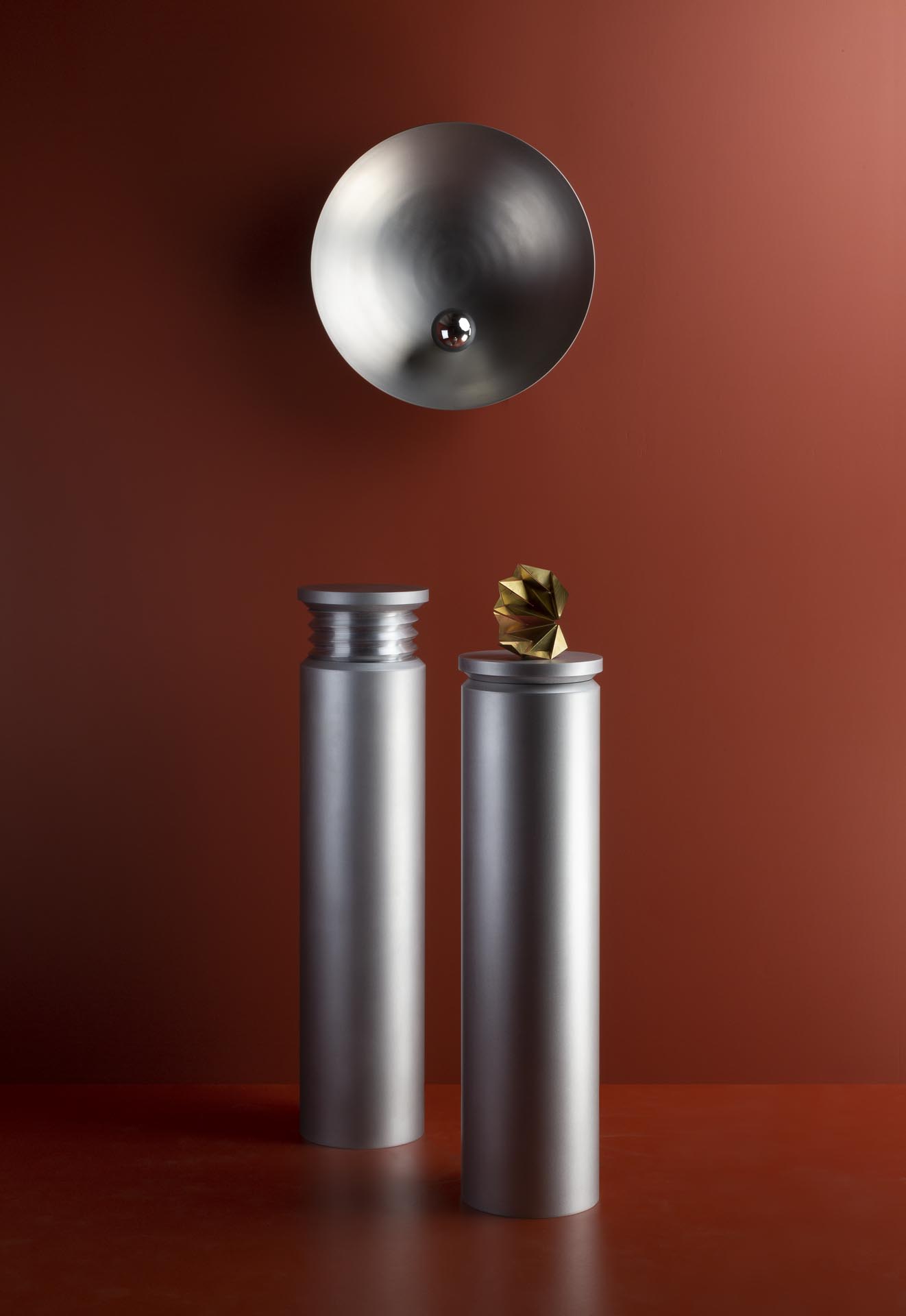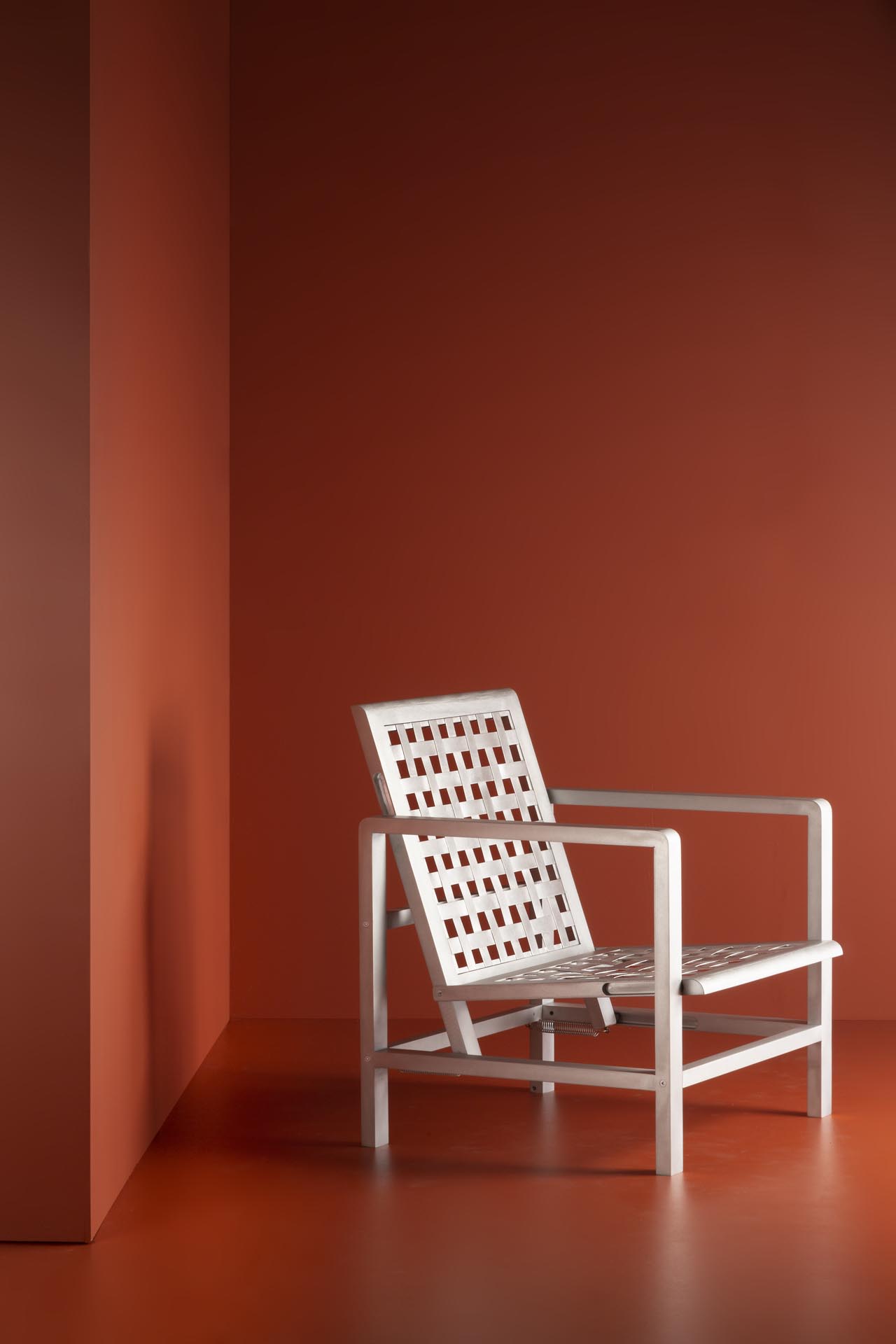 For this première, the brand has entrusted young and promising designer Yann Le Coadic, who – while at the helm of interior architecture practice Lecoadic Scotto, alongside Alessandro Scotto – launched his studio YLC this year. The result takes shape through the Ehrerō collection, which features timeless pieces at the intersection of functionality and aesthetics. Ideal proportions and beautiful finishes characterise these everyday objects, which reflect the two principles that guided Le Coadic throughout his creative process.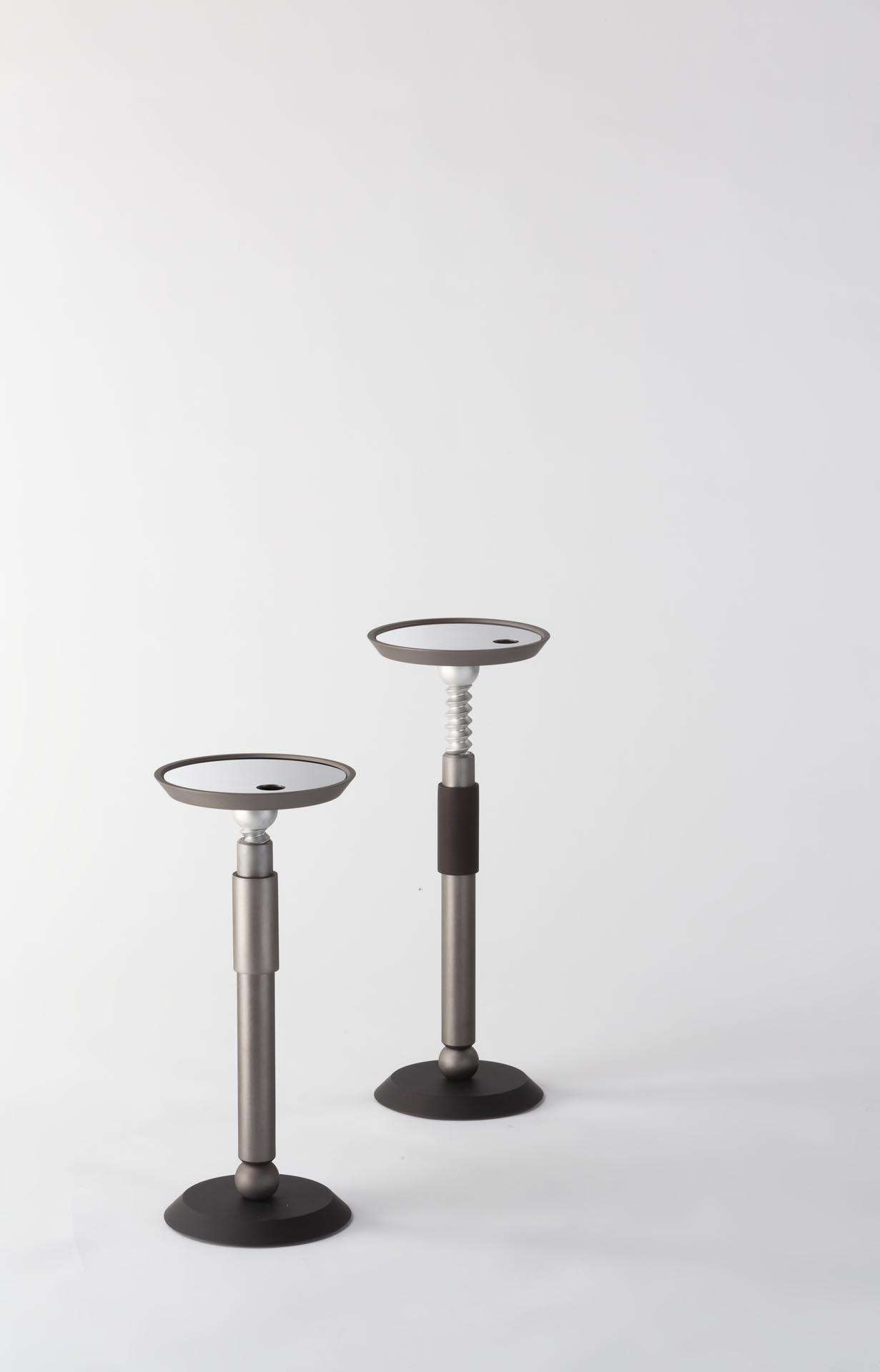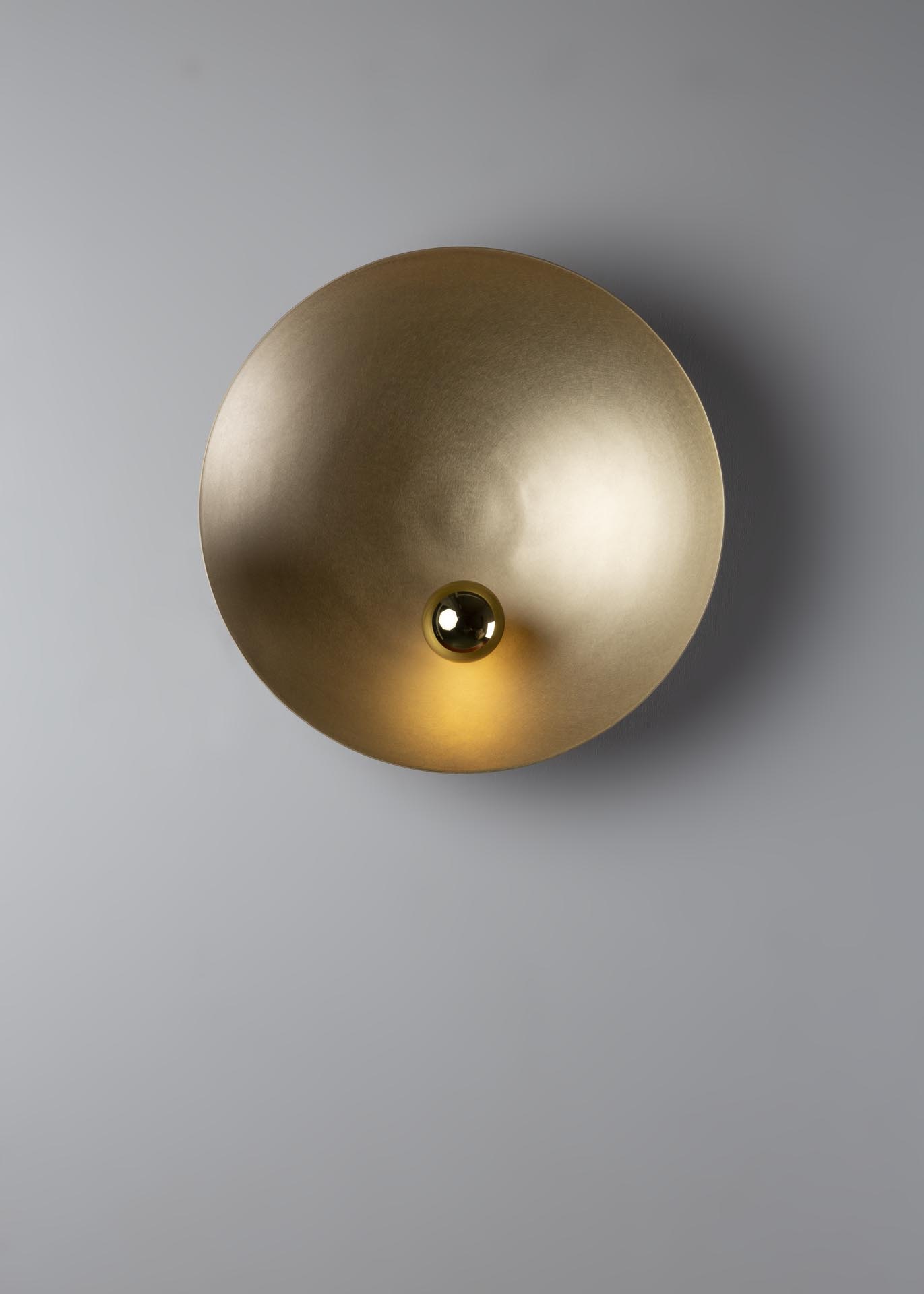 Firstly, the designer rediscovered the fundamental essence of metal by playing with its lightness and flexibility, and introducing removable parts such as pivots and wheels. Secondly, forgotten elements from European culture and French heritage such as saddles and easels – to name only a few – were revived. Among these unique creations, which offer a visual journey through time and space, are the Kaletha chair in dark sanded aluminium; the indoor and outdoor Buthakaa armchair with an adjustable backrest and seat; and the Rotalibros bookcase, which also acts as a rotating pedestal table. The Portacopa pedestal table, Cabaïtee easel, Bankho stand, Ahstro and Ahbaniko wall lights, Barrha bar and Bitrinah showcase are also part of this series.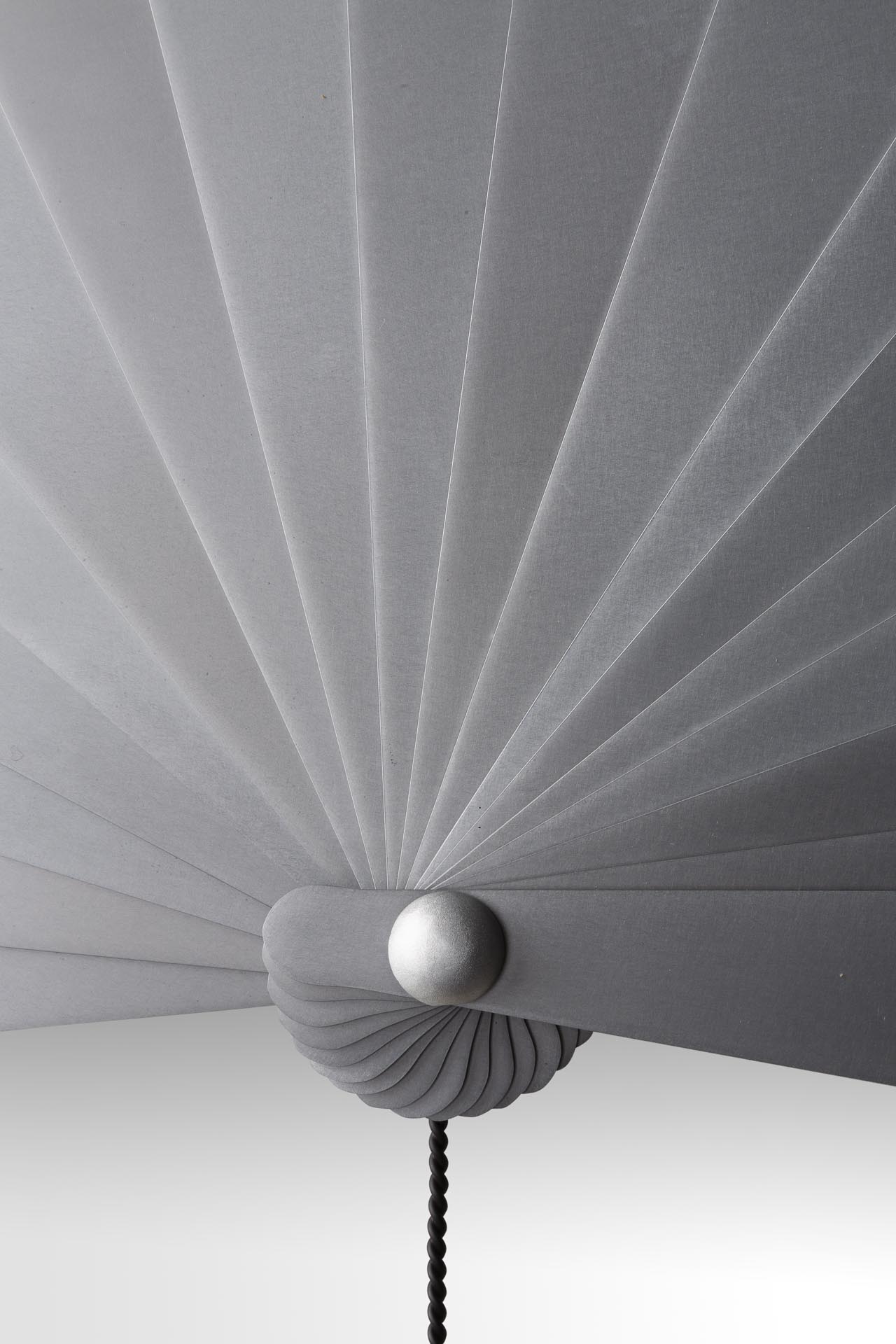 Once more, Maison Pouenat presents a contemporary take on metal, this time with Le Coadic, who didn't hesitate to put his creativity and talent at the service of a pure material, transforming it to shape both practical and refined objects.