Following the international success of Toplum Café in Dubai, design studio XO Atelier has introduced its latest café-lounge concept, The Grey – a stylish destination with a distinct visual identity, designed for the city's tastemakers, and taking into consideration cultural cues for socialising in a refined setting.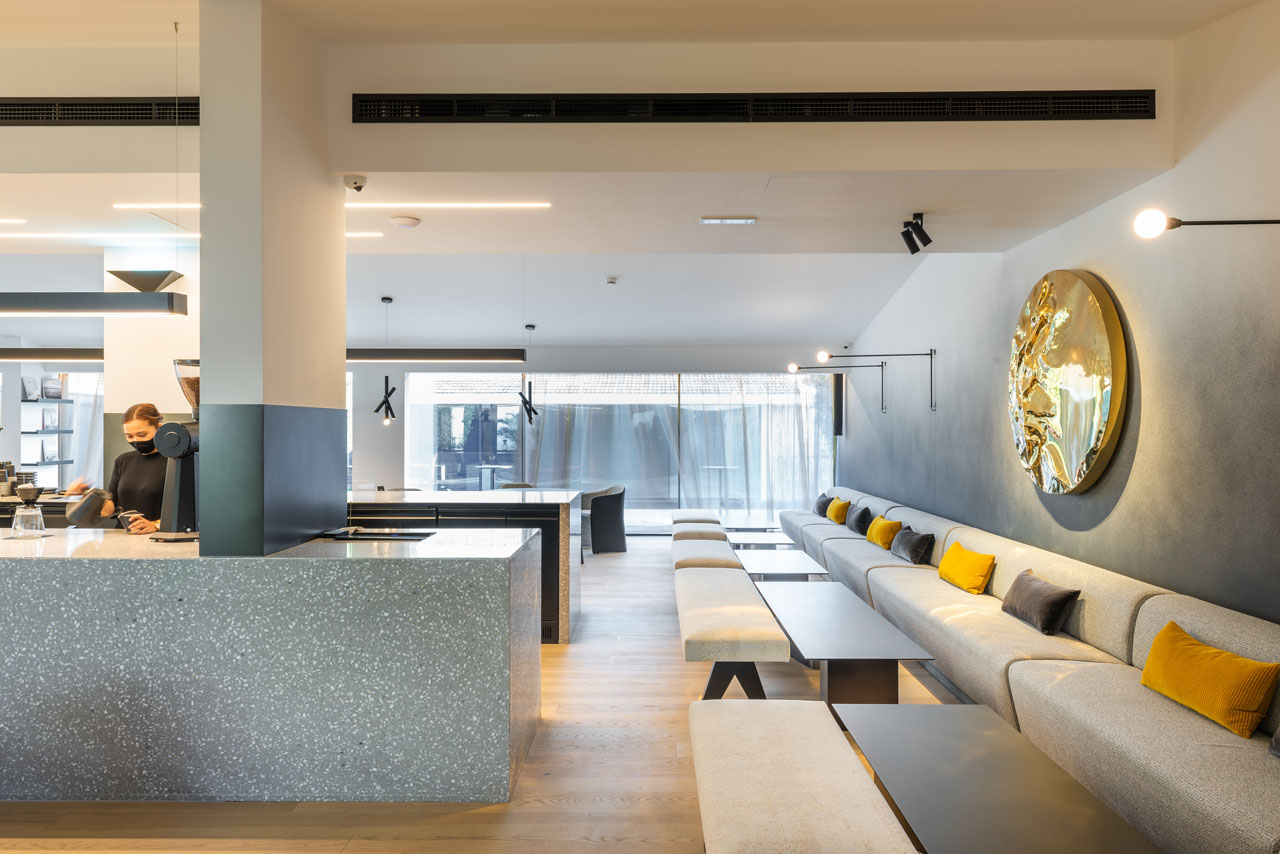 The latest project by MAD Hospitality (and its third collaboration with XO Atelier), The Grey is set on the ground floor of the ARM Holdings Headquarters, comfortably integrating into its surroundings, and serves not just the executives of the regional investment company but also an exclusive roster of local clientele. For this reason, the café and lounge needed to not only be reflective of its urban context, but to also become an establishment for informal social exchange.
"It was a highly specific brief that we responded to with a lightness of touch, cultural sensitivity and an understanding of placemaking, to give it real roots in the city," says XO Atelier founder and creative director, Vera Dieckmann.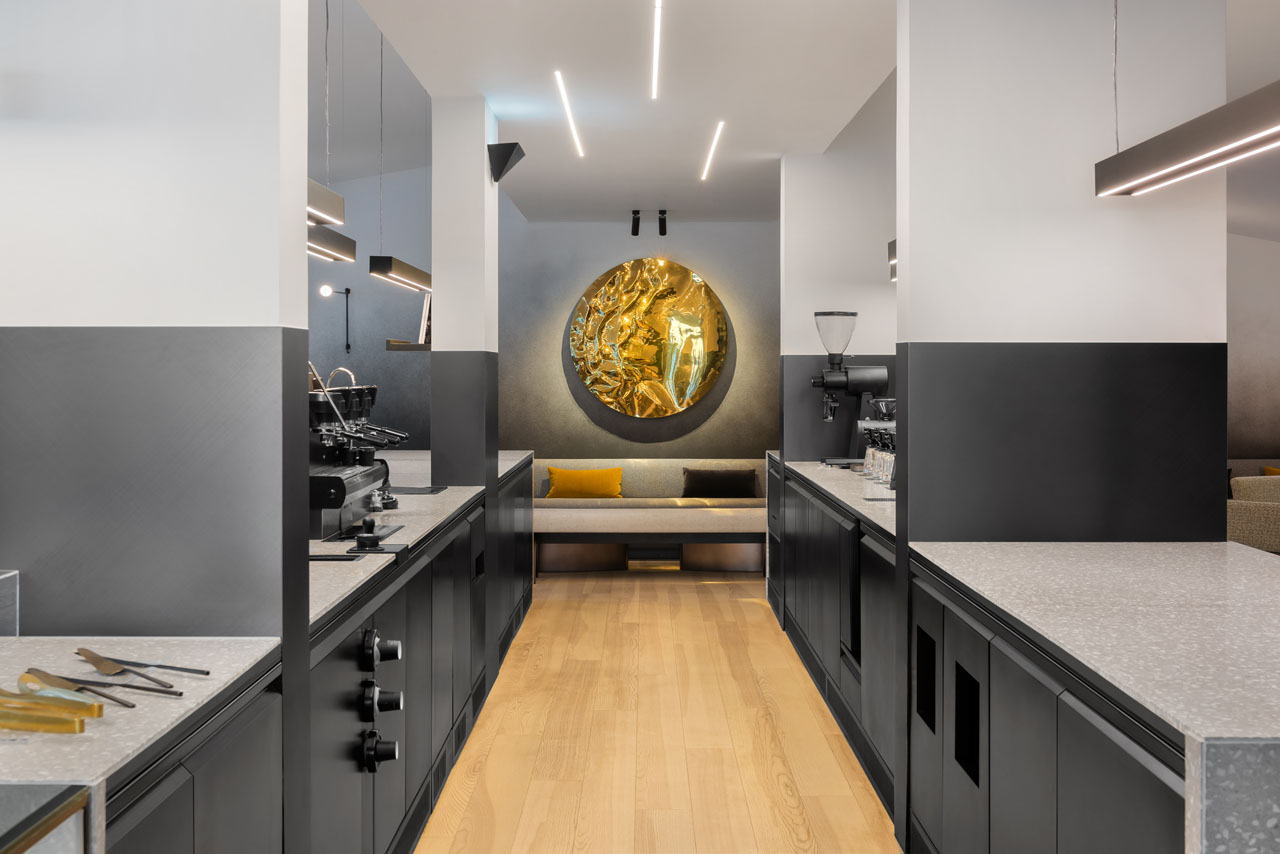 The monochromatic palette sets the tone for the space, expressed through a range of contrasting materials, bespoke lighting and furnishings featuring various tones and textures that create an interplay of light and shadow.
At the centre is a long and sleek terrazzo bar that is complemented by grey oak flooring by KAHRS, while chairs and sofas are upholstered with Kvadrat fabrics in varying light and dark shades of grey.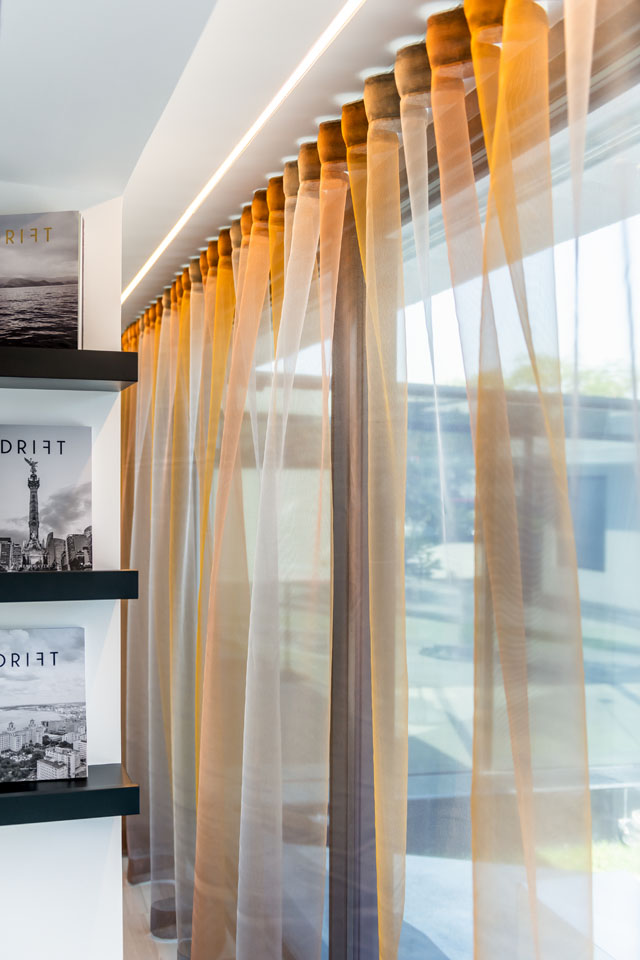 It was also important for the design to capture a spirit of creativity within the overall functionality of the space. As a result, art pieces double as seating, such as with the NIDO armchair by Imperfetto LAB, and sculptural modular furniture dots the space, while handcrafted pieces have been commissioned from artisanal workshops in the UAE and Hong Kong. The concept of 'reflection' is an overarching motif across the space, beginning with 'The Dune' – an artwork featuring a rippling metal orb set on the main wall of the café, designed by XO Atelier – and continuing on in the reflective metal used in the ceiling of the corridor.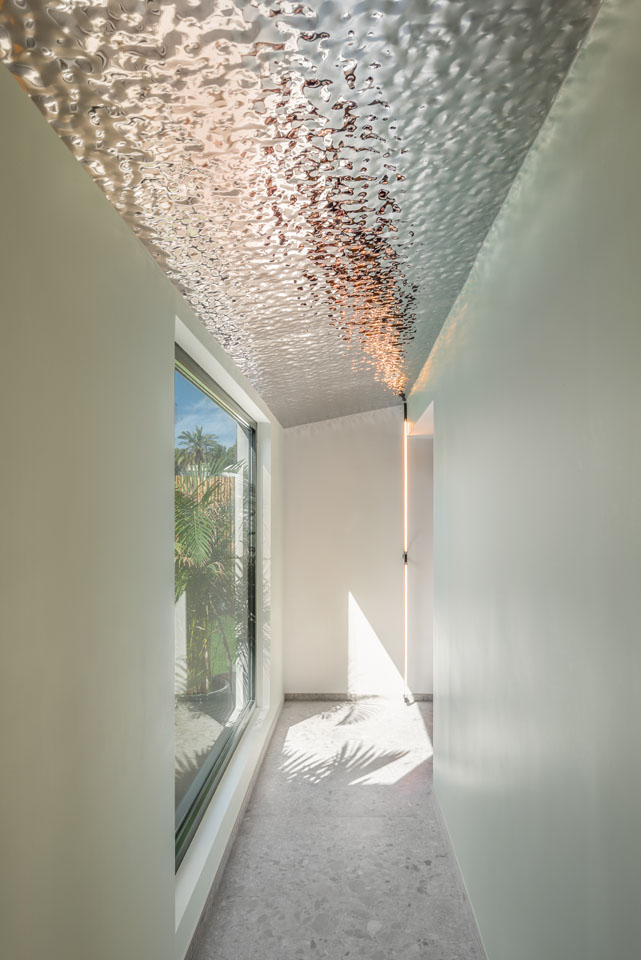 The selection of lighting further enhances the space; the design team worked in close collaboration with global lighting brand NEMO, utilising its production and design expertise across all areas, from architectural to decorative lighting. The linear pendant lamps contribute to the overall flow of the space, anchoring the bar, while its Tubes 3 pendant lights illuminate the restaurant. Additional delicate wall lights designed by Charlotte Perriand also grace the space.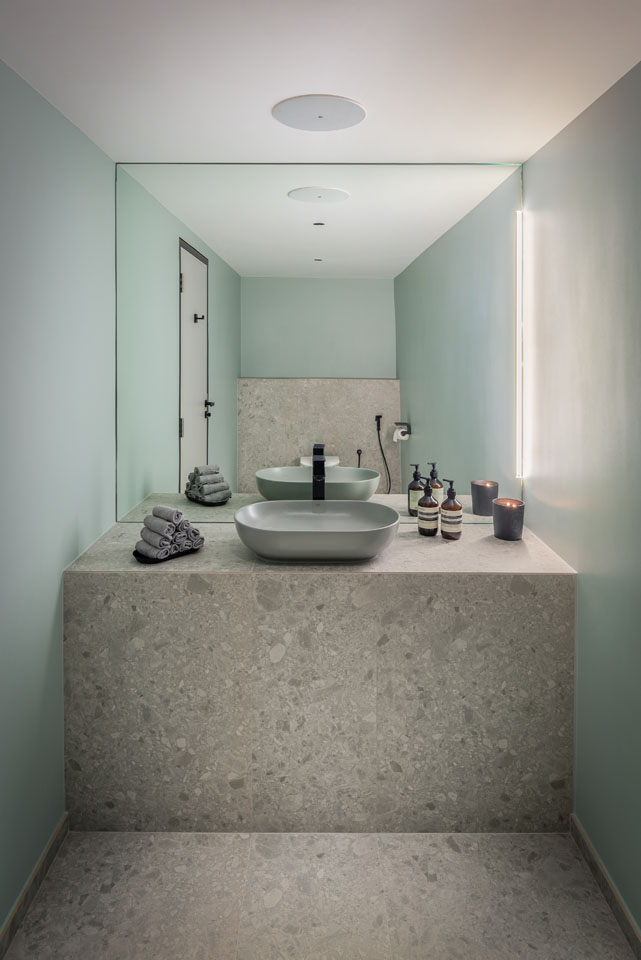 And while the design definitely makes a statement, it is pared back just enough to allow guests to set their focus on the contemporary pan-Asian cuisine and on the vibrant social atmosphere.
Photography by Alex Jeffries Photography Group
Read more:  Toplum cafe by XO Atelier pays homage to Mediterranean architecture