The contemporary workspace is about heightening face-to-face communication and creating flexible spaces that accommodate our endlessly changing movements and social interactions. These new liminal spaces foster warm environments akin to home and hospitality spaces.
Trend alert: the arrival of the 'un-office'
Creating individualised spaces that support a range of human activities is guiding the trend towards versatile furnishings.
"Throughout history we have designed products that promote movement within the workplace – from Action Office (Robert Propst) and Ergon, the first ever ergonomic task chair, to Aeron and Embody (Bill Stumpf). The human body is designed to move – and for the first six million years that is exactly what we did," says Oliver Baxter, Herman Miller's Insight Programme Manager.
The brand's Living Office, new Cosm chair and Overlay and Reframe lounge furniture – among others – are leading the industry. "The biggest office trend isn't what is being put into the workspace, but how workspaces are being planned for people. We are acutely aware of the consequences of inactivity. By working with designers to take a holistic view of a setting, and adjust furnishings, tools and surroundings to better support the people and their work, a room can be rejuvenated," notes Baxter.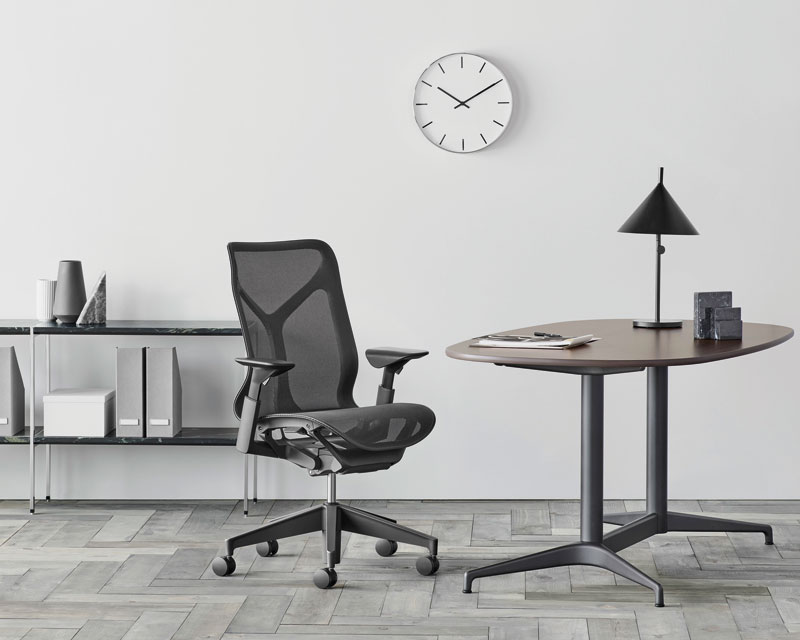 Take a seat: chairs
These modern iterations of design classics are reminiscent of the Bauhaus spirit of living and working with innovative materials in a fluid space that encourages creativity.
Embodying this trend is Nexus, is from Knightsbridge Furniture, the award-winning British furniture designers and manufacturers who have just partnered with Humanspace. Their Dizzi lounge chair, designed by Alys Bryan, is a modern spin on mid-century style.
Introduced at this year's Salone del Mobile, Knoll's Newson Aluminum Chair by Marc Newson honours the cantilevered chairs of Ludwig Mies van der Rohe and is defined by a single uninterrupted line. Newson says, "Knoll's modernist tradition provided the launchpad to imagine a chair for 21st century working and living."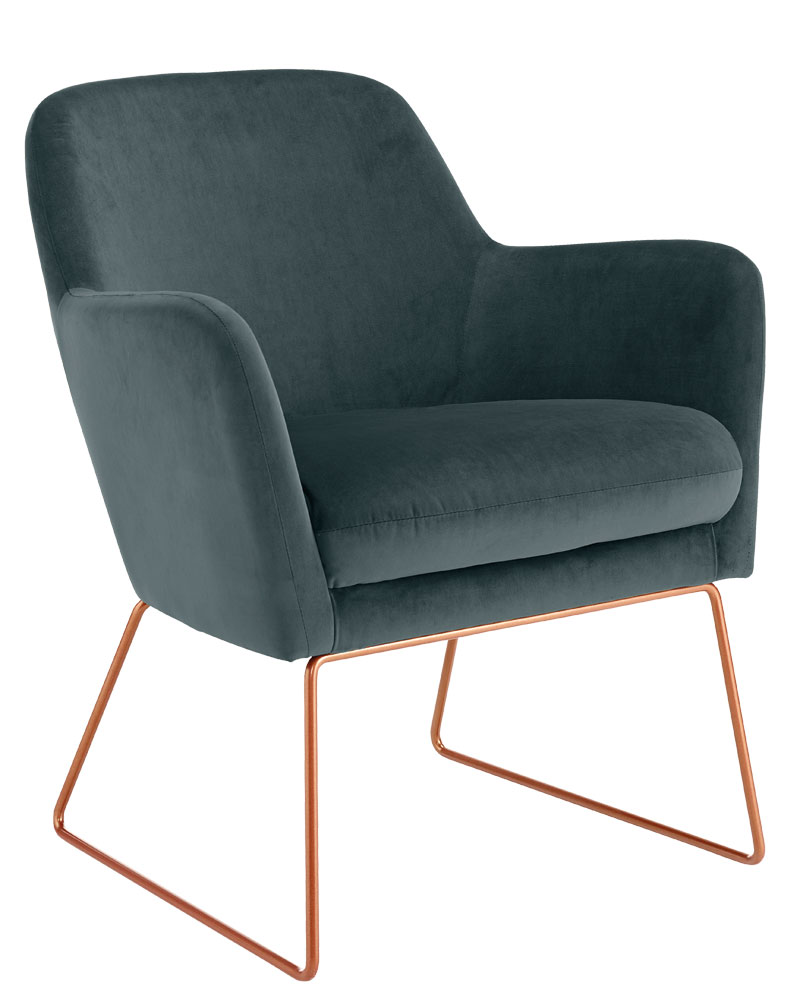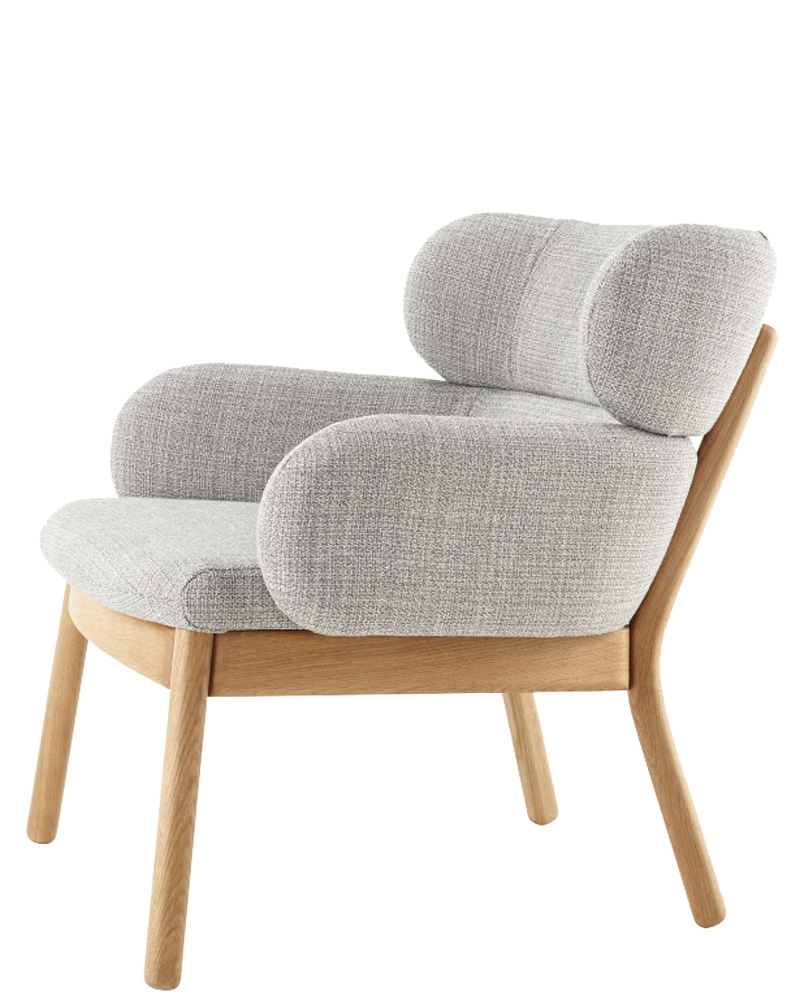 Top story: desks
More than just a surface, today's desks can be of the completely integrated kind, or minimalist, crafted pieces that evoke the human touch.
Introduced at NeoCon, the Kamos Pure collection by Newform Ufficio was designed to allow for easy transitions between open offices, thanks to its integrated metal structure and connecting workstations.
Winner of two NeoCon Awards, Mark Müller's Woodstock desk for Three H is about keeping us connected to nature. Müller explains: "[It]projects a simple, clean and smart environment that is not detached from nature. Materials like wood, natural finishes and felted surfaces and components offer an organic connection with the natural world."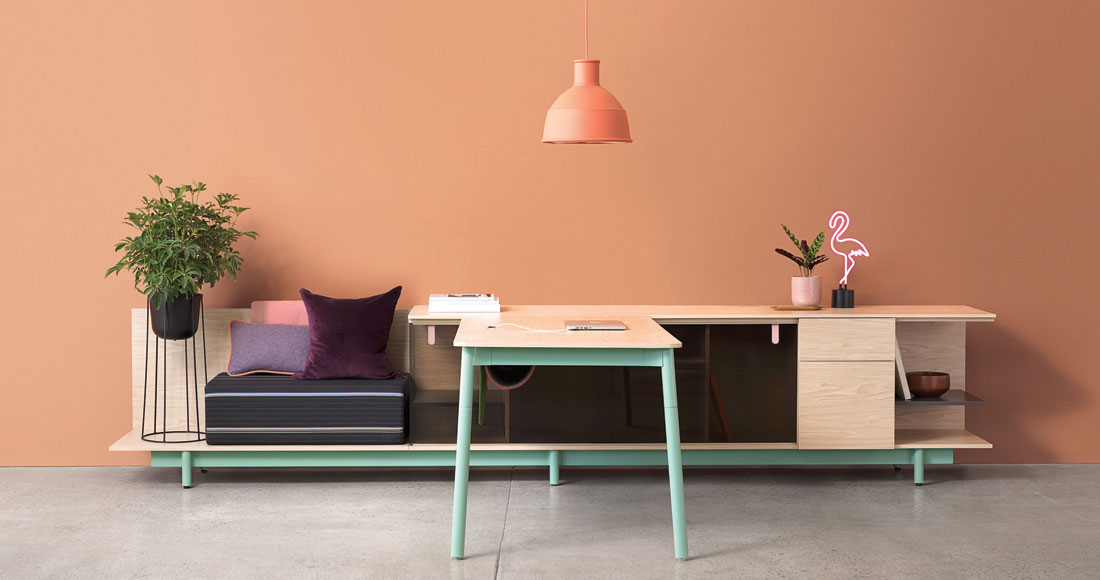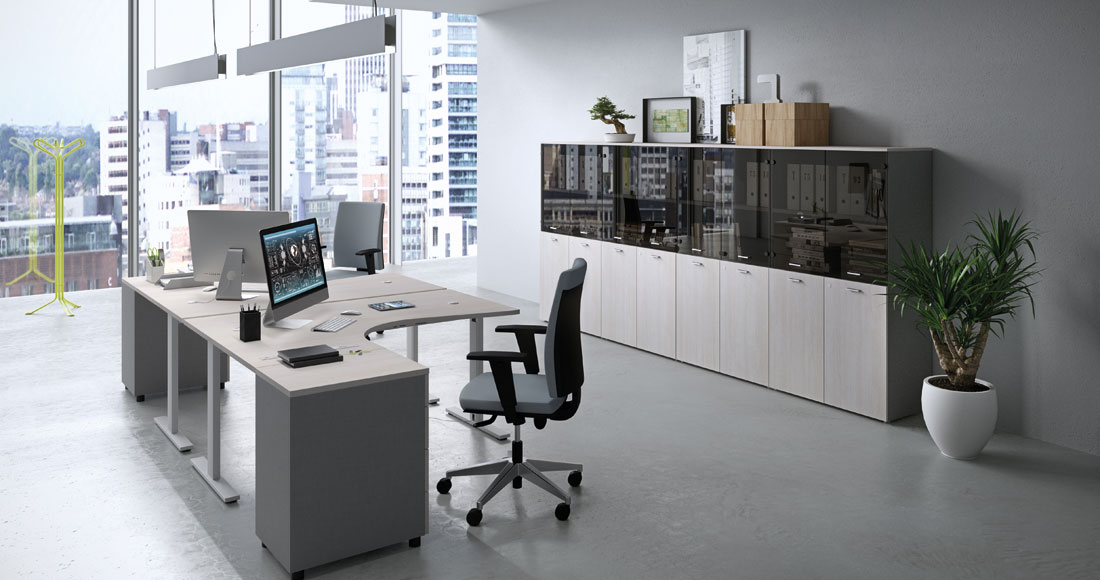 Design is in the details: accessories + storage
Created by former id Design Awards juror Toan Nguyen, the award-winning tn storage collection for Teknion features the Desktop Optimizer, Mini Bag Drop and Bag Drop products.
For instant sculptural style, add Ronan & Erwan Bouroullec's Nuage vases for Vitra. If fresh flowers aren't an option, the vessels can be used to store pencils, pens and accessories.
Seeking storage options that work in any space? Head to USM, whose Haller system features classic Swiss design and allows you to design a customised modular office.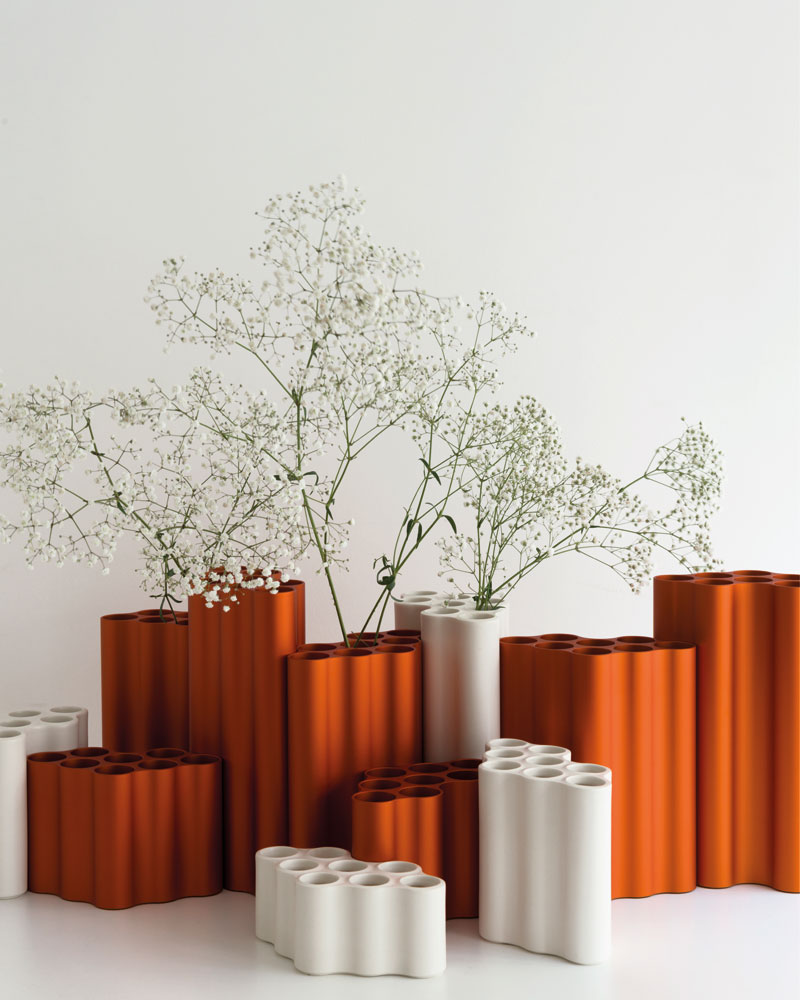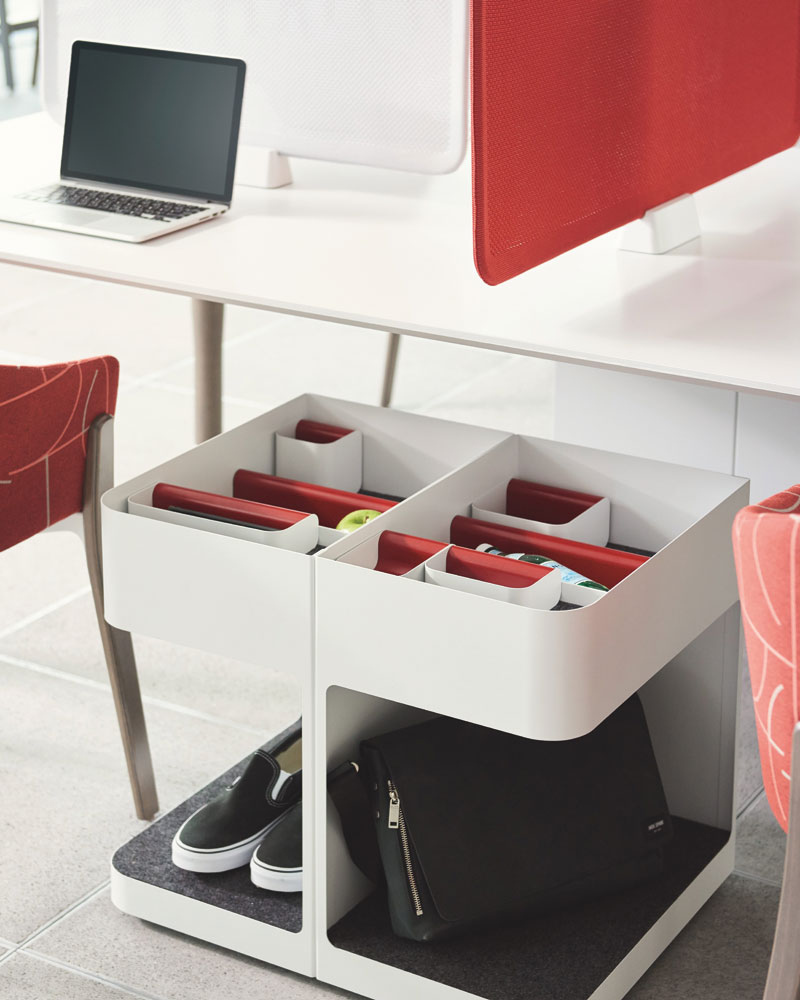 Break time: Insulated hive type seating + partitions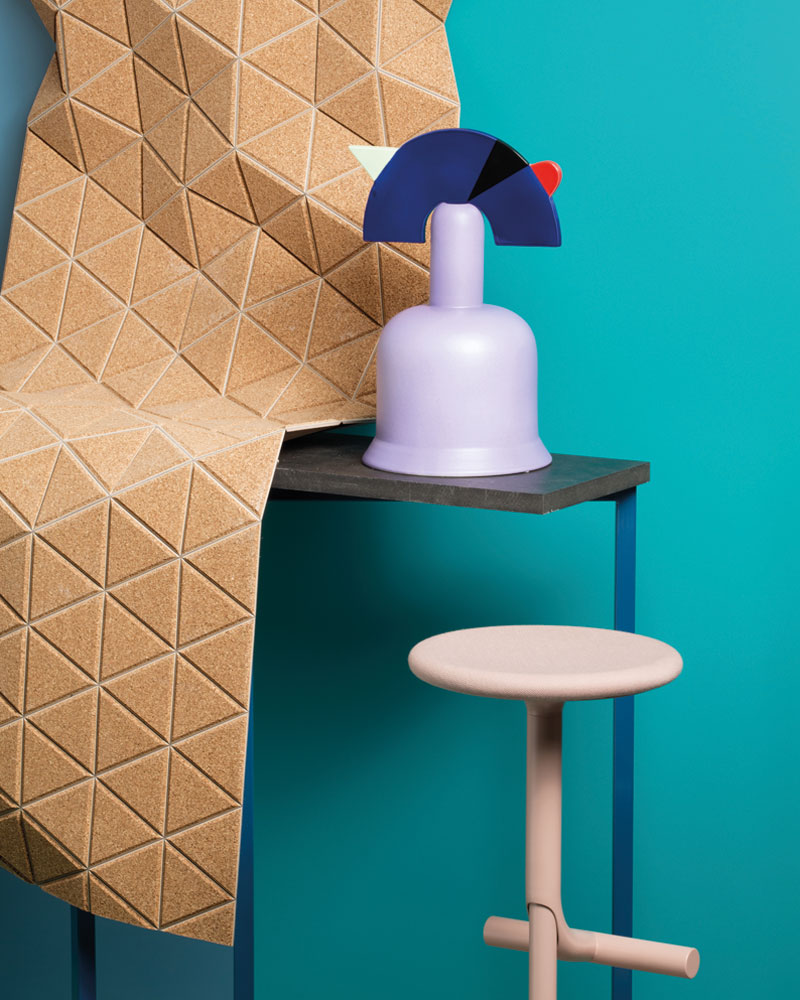 Hive seating no longer just means interconnected modular seats, but interconnected islands and constellations for activity.
The Kiik collection by Iwasaki Design Studio for Arper can be arranged in in a myriad of configurations. It can be used with seats – with and without backrests – and paired with tables, ottomans and low or raised consoles.
Designed for being together or apart, Alain Gilles' BuzziSpark for BuzziSpace is a cross between a lounge and an escape pod. "You may run into another nomad with another story looking to escape from the everyday and make a new connection," said Gilles.
Partitions and moveable walls now feature the look of built-ins and custom style.
Maars Living Walls introduced the new Axes line at NeoCon. Designed using the most innovative technology, its contemporary minimalist steel doors actually pivot on axis points to form an acoustic wall system that is virtually seamless.
Created with the latest digital craftsmanship, Wood-Skin's three-dimensional mesh sheets, fold panels and cladding systems offer high acoustic performance and dynamic form.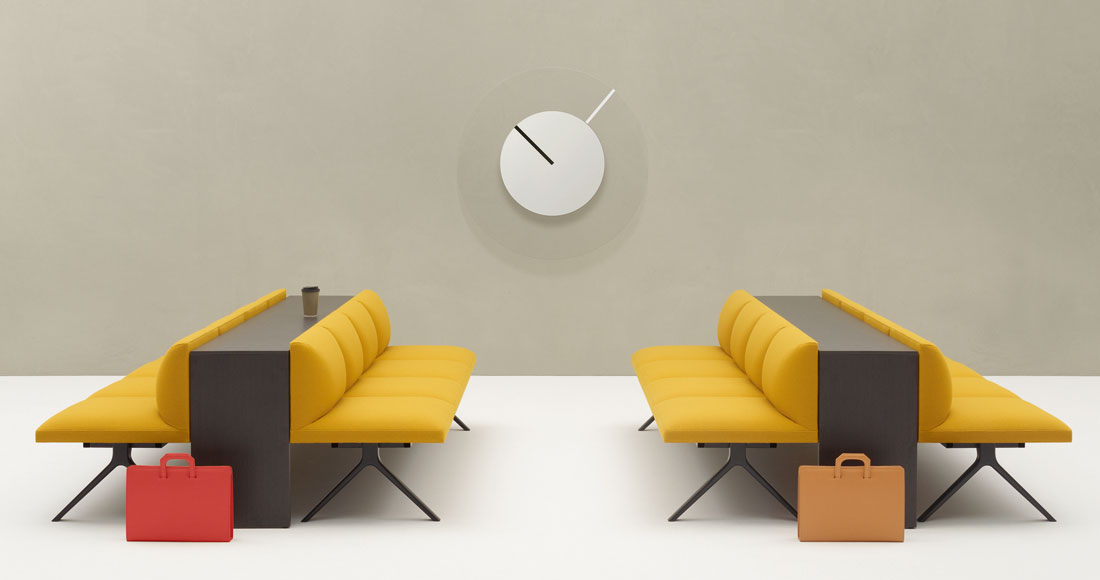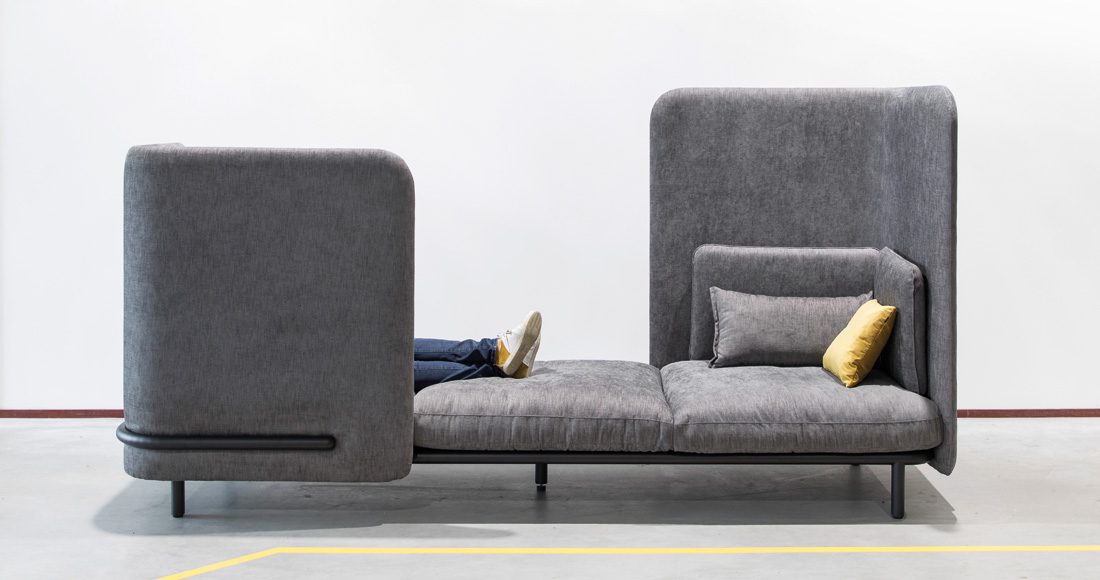 Instant oasis: breakout spaces
Much like the new hive seating, breakaway spaces are now being designed so people can experience face-to-face communication away from screens – or alongside them.
Launched at NeoCon, Christophe Pillet's Borough collection for Studio TK creates a visual floating platform that imparts a sense of hovering above the floor. Pillet explains: "I designed Borough to create excitement in a space. To be welcoming and comfortable for people meeting and talking for extended periods of time. And to create an experience – a feeling, a touch, an emotion."
Viccarbe's Sistema by Coalesse was originally introduced at Orgatec but was revamped at this year's NeoCon. Designed by Lievore Altherr Molina, the latest NeoCon version will enable greater choice of surface materials to create a sense of a 'home'.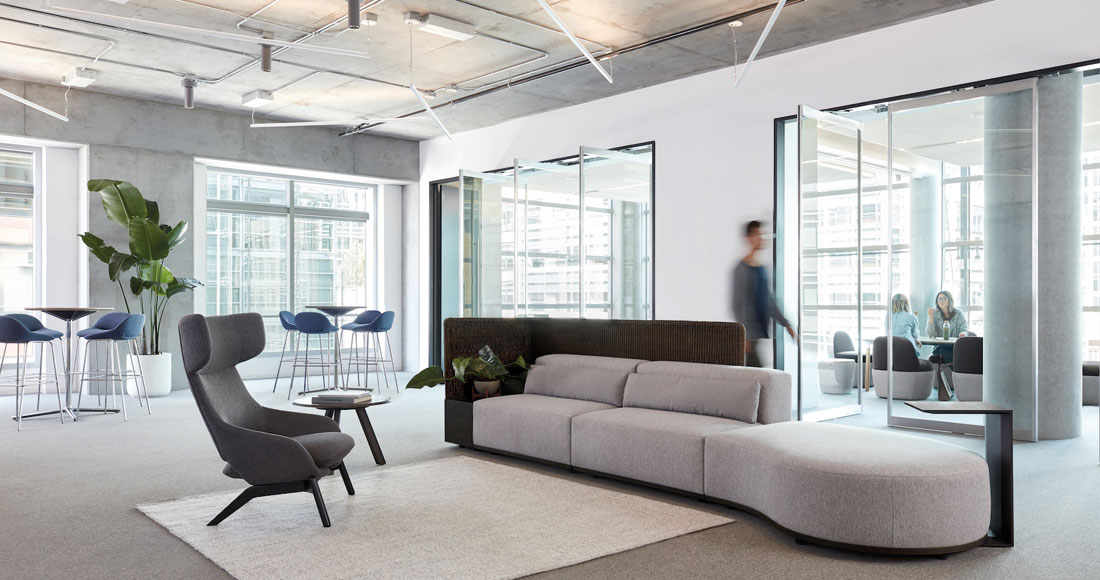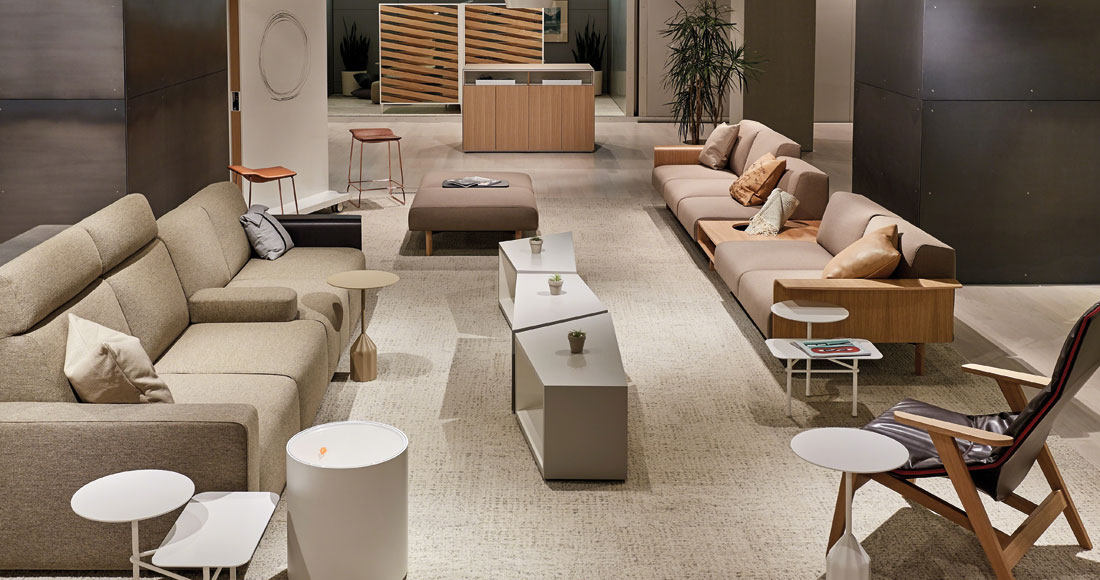 Depth and dimensionality: lighting+ flooring
Top lighting innovators are going beyond expectations with lighting systems that save money and anticipate the needs of the working office.
Zumtobel Group Services (ZGS) is leading the office lighting industry with its digital services offering that cuts energy costs and optimises the use of space. It also features sensors that monitor the way the office is being used and the quality of the air, measuring factors such as ambient temperature.
Overhead, the Minima light from Luxitalia lends a contemporary industrial aesthetic while offering practical illumination. And BuzziSpace's stylish, playful BuzziHat pendants brings illumination and sound control to the office.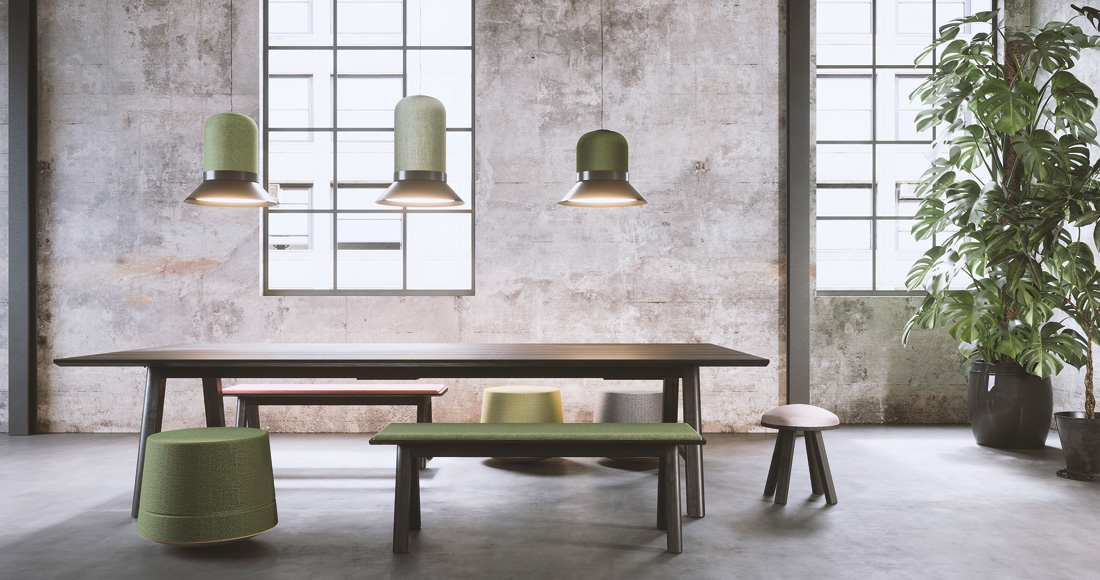 Flooring – the fifth wall of any office – now blends style with a sustainable footprint.
Interface brought two new options to NeoCon. The Visual Code carpet tile collection pairs high-tech and high-touch by using images of glitch graphics and circuitry with textures that recall traditional woven fabrics.
The brand's Drawn Lines luxury vinyl tile was inspired by fractals and created by Kari Pei, Interface's lead product designer, who says: "I was inspired by the beautiful, intricate patterns found in nature. It's these biophilic design elements that give the product a clean, modern look that elevates any environment…"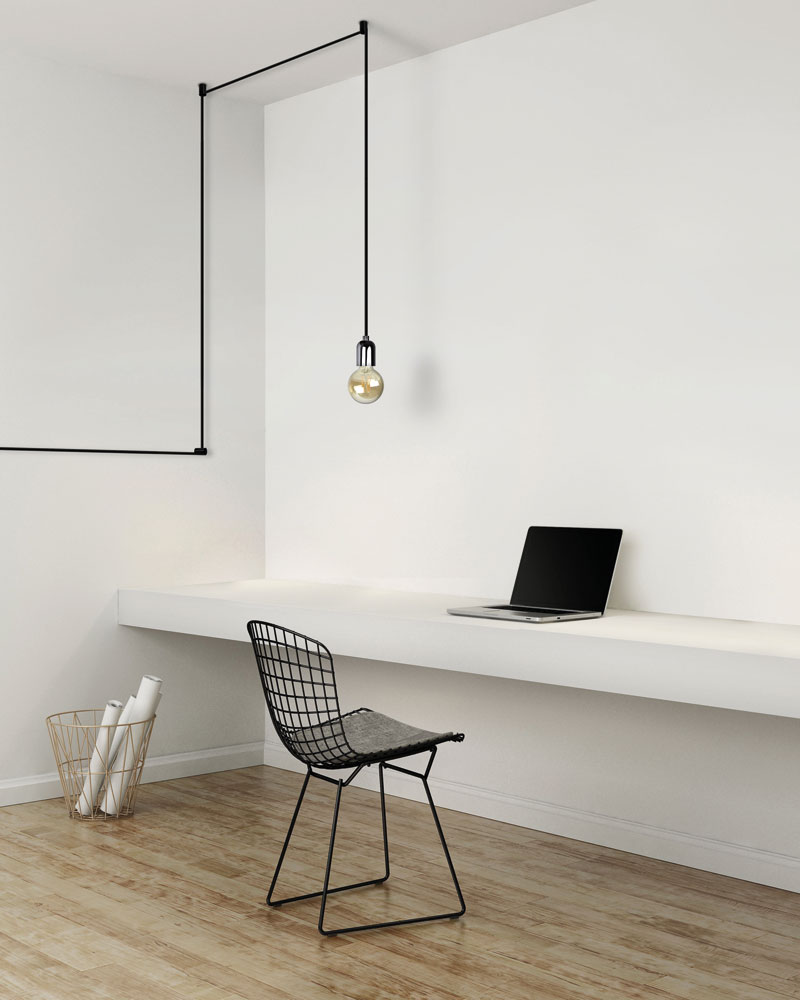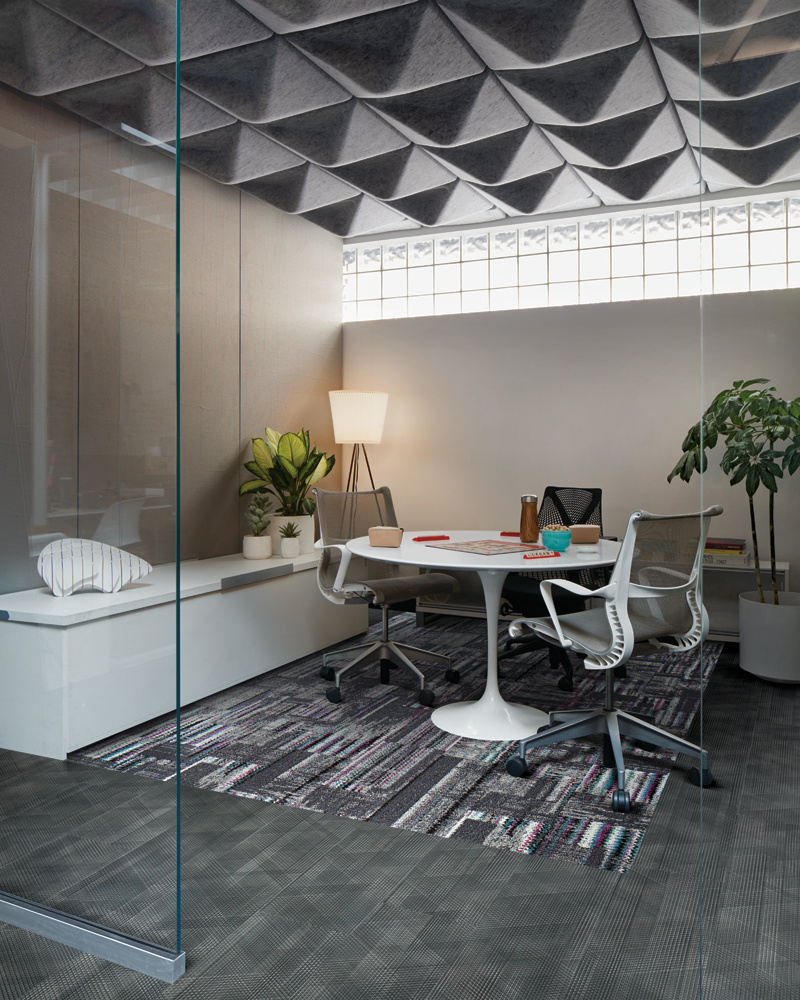 Working towards wellness: ergonomics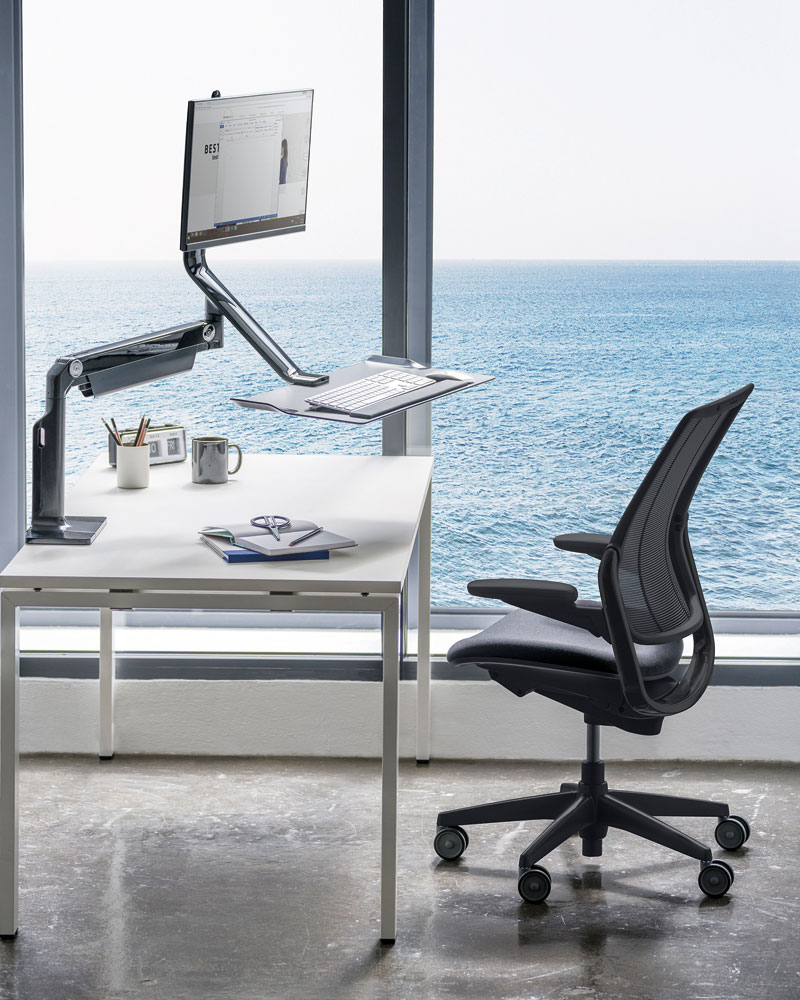 Today's desks and chairs offer ways of adjusting to actions large and small whilst contouring to each worker's specific body type.
Steelcase's new height-adjustable desk, Ology, includes two control options. Simple Touch enables users to effortlessly move the desk up or down without taking their eyes off their work, while Active Touch reminds workers to change posture with gentle desk motions. The Steelcase Rise app (available winter 2018) allows users to track their level of activity over time. And there's a bonus: optional antimicrobial protection.
Humanscale's new Smart Ocean task chair is an environmental and ergonomic wonder. An inventive adaption of the company's legendary Diffrient Smart chair, it incorporates recycled fishing net material (NetPlus) sourced from Bureo, an emerging venture developing innovative solutions to prevent ocean plastic pollution.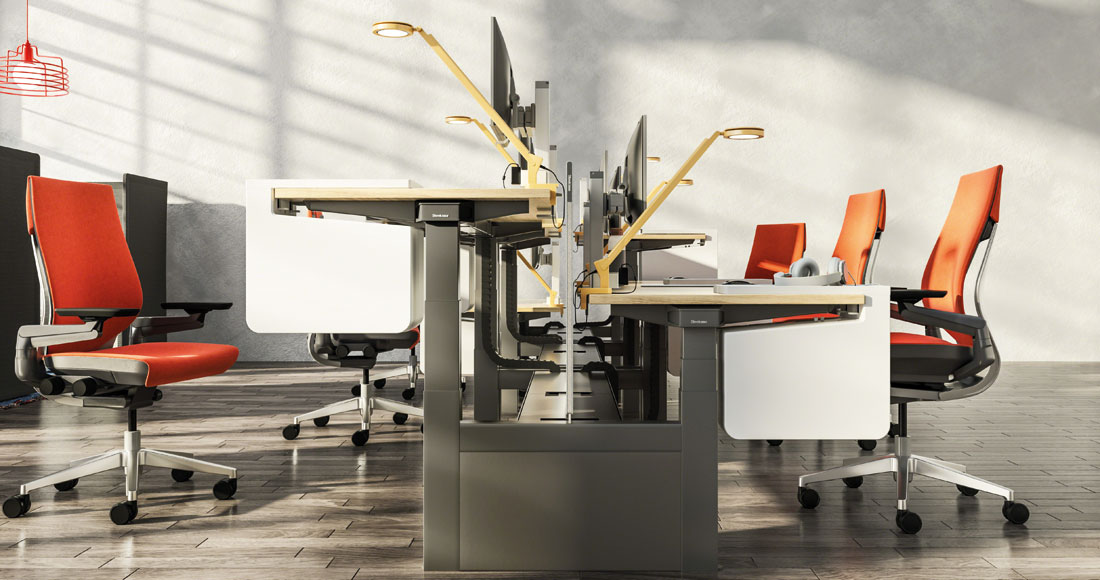 Open plan: furnishing the home office
Because almost nobody works an eight-hour day, it's important to have a flexible home office design.
Designed by Giuseppe Bavuso for Alivar, Scribe comes with a range of accessories, such as a mirror and small shelf – as well as a folding, integrated secretaire for hiding valuables.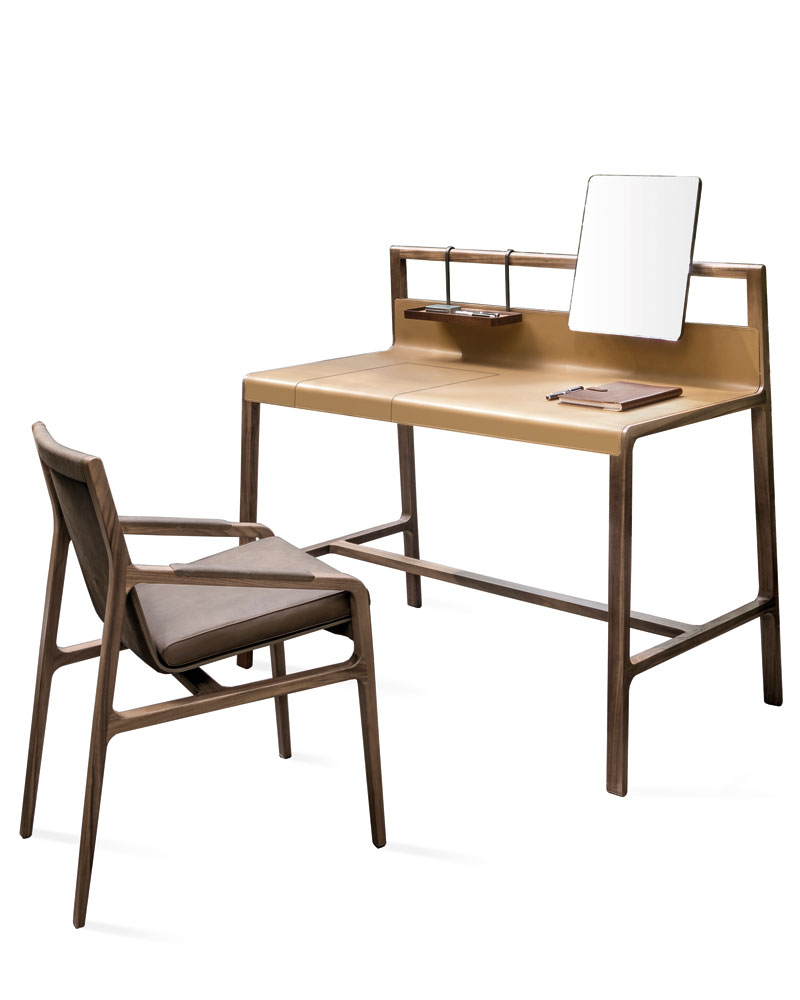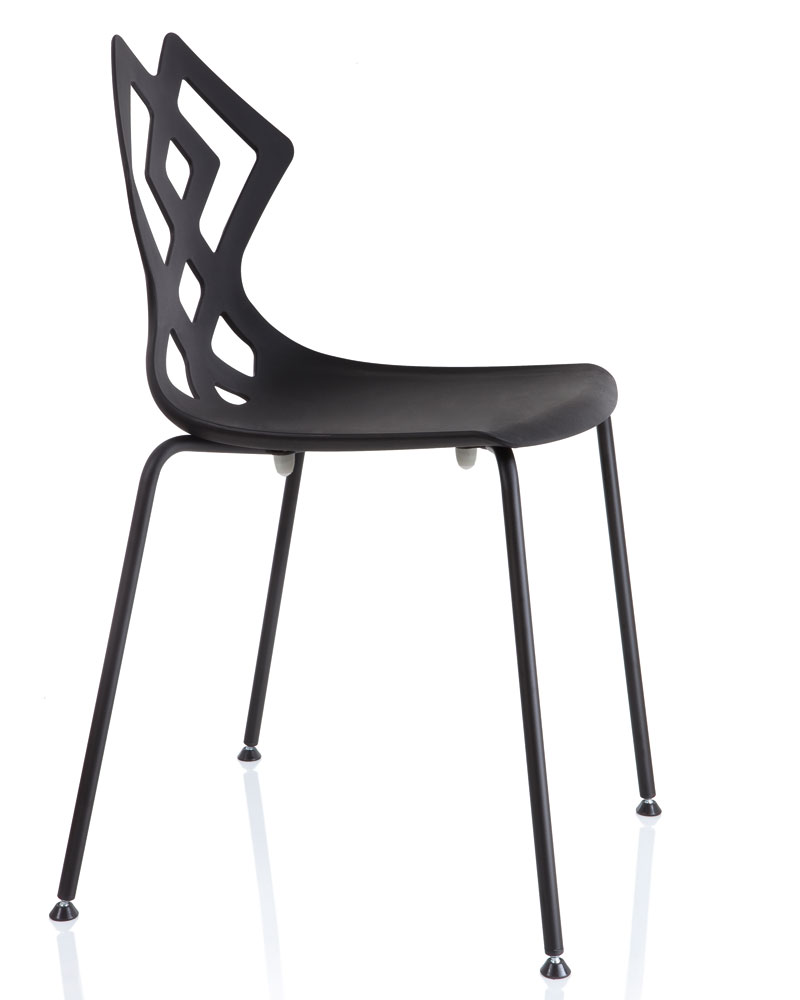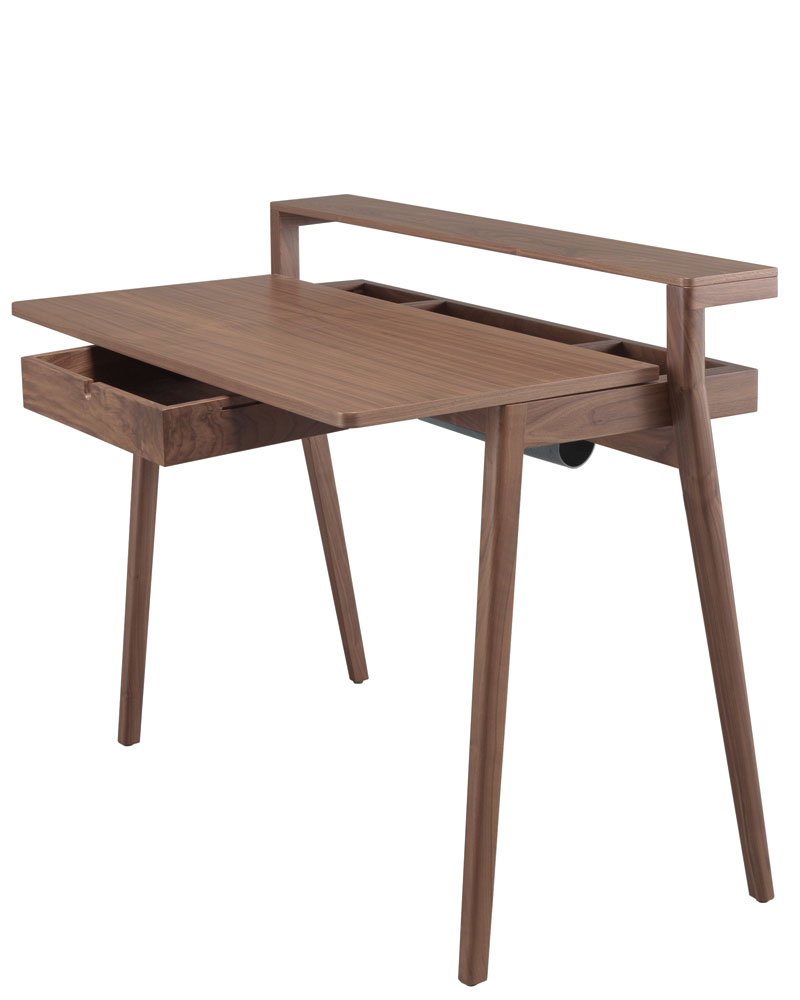 A master of disguise, Wewood's Secreta desk appears to be a console table – but becomes an instant home office. It offers several storage compartments and two surfaces at different levels: a table top that we can easily pull out; and an upper shelf at console height.
Alma's Zahira and X chairs are ideal for a home office in need of function and form. The task chair's castors and vibrant colour add instant style to any space, while the minimalist lines and deluxe materiality define the X chairs, designed by Mazzer Mario.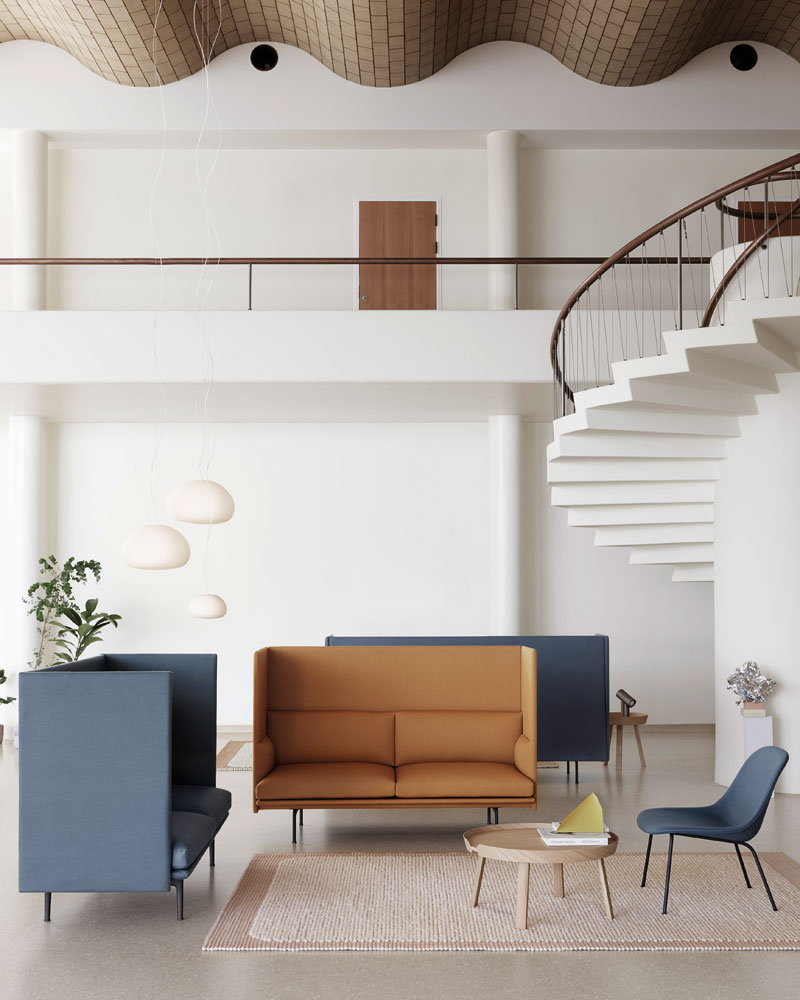 Greetings! The new reception area
Following the hospitality trend to abandon formality, the contemporary workspace receives guests with an inviting ambiance.
Presented at NeoCon 2018 and the latest Orgatec show, Vitra's Cyl collection by Ronan & Erwan Bouroullec features clean lines, warm wood, smooth planes and an orthogonal frame and cylindrical supports.
Rooted in Scandinavian design traditions, Knoll's new Muuto collection features the Outline sofa with upholstery by Kvadrat, and the Workshop Coffee Table by award-winning Danish designer Cecilie Manz.