Located in one of the chicest neighbourhoods of Paris – the 7th arrondissement – this apartment is nestled in a typical Haussmann building that's characterised by its beautiful stone façade. The owners dreamed of having a pied-à-terre in the French capital where they could meet with their three daughters, who are studying abroad. The characteristics that made them fall in love immediately with the 260-square metre, two-floor apartment were the original architectural features. The high ceilings, cornices and ornaments give character to the space. The layout, however, needed to be transformed. "There were initially three bedrooms – one of which had an entrance from another room – a very tiny, dark kitchen at the end of the apartment and only one bathroom," remembers Wissam Yafawi, who heads up his design studio based in Beirut, Lebanon.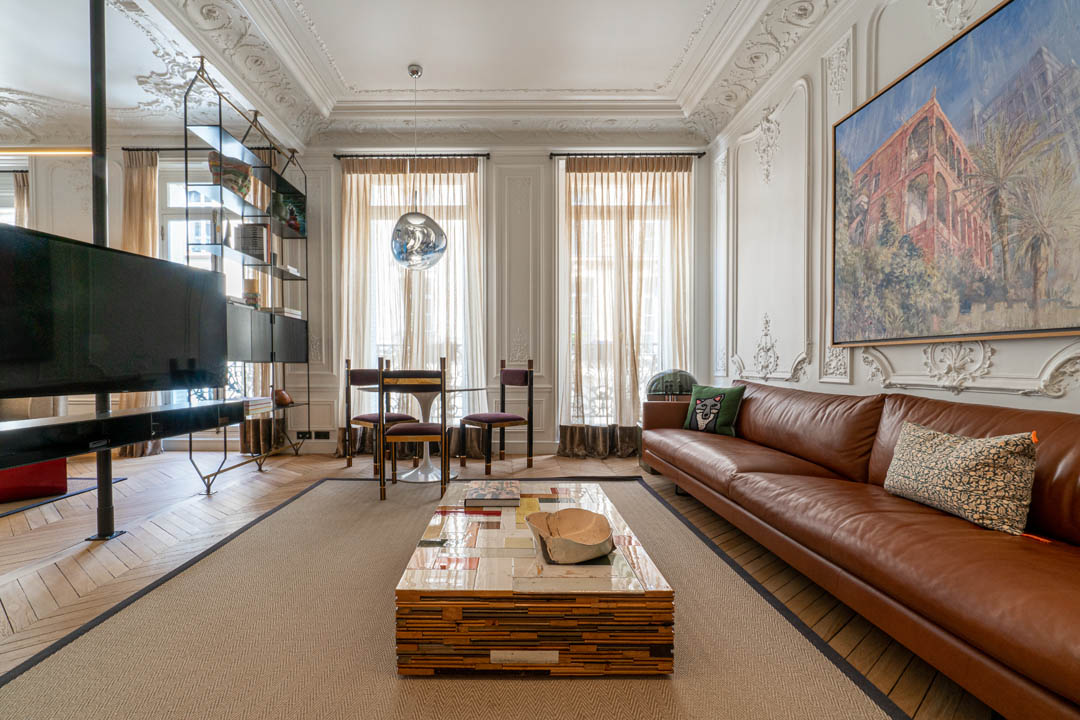 Some of the biggest challenges consisted of satisfying the homeowners' desire to have the main suite (with its own bathroom and dressing room) far from the rest of the spaces, and to find a way to include the new bathrooms while preserving the old building.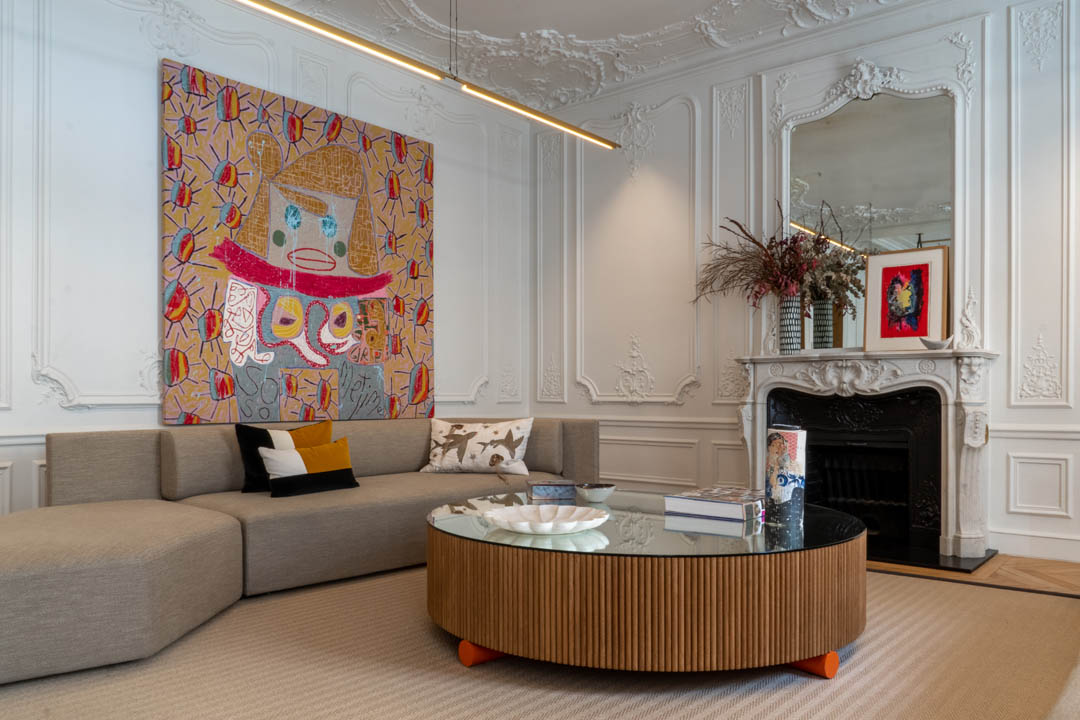 "We had to knock down a wall between the two salons to create a bigger reception area and to recreate the intricate mouldings that existed in one of the living rooms to make the whole space look as one," says Yafawi. Finally, the kitchen needed to become the core of the home for the family, who spend most of their time there. In total, the project took nine months to complete.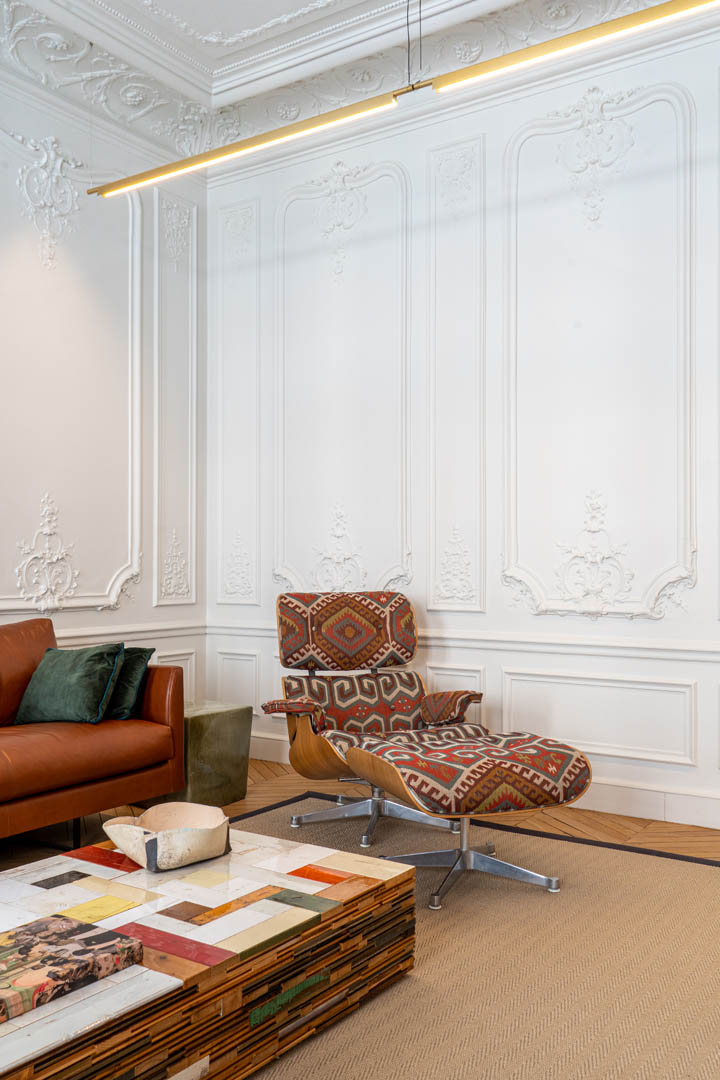 For this both timeless and functional apartment, Yafawi made sure to keep the Parisian vibe and charm. "These homes have a lot of history," he says. "For decades, people lived in [them] with their secrets and stories, so it was important to preserve this, but we also needed to introduce more comfort and use the newest technology in terms of cooling and lighting."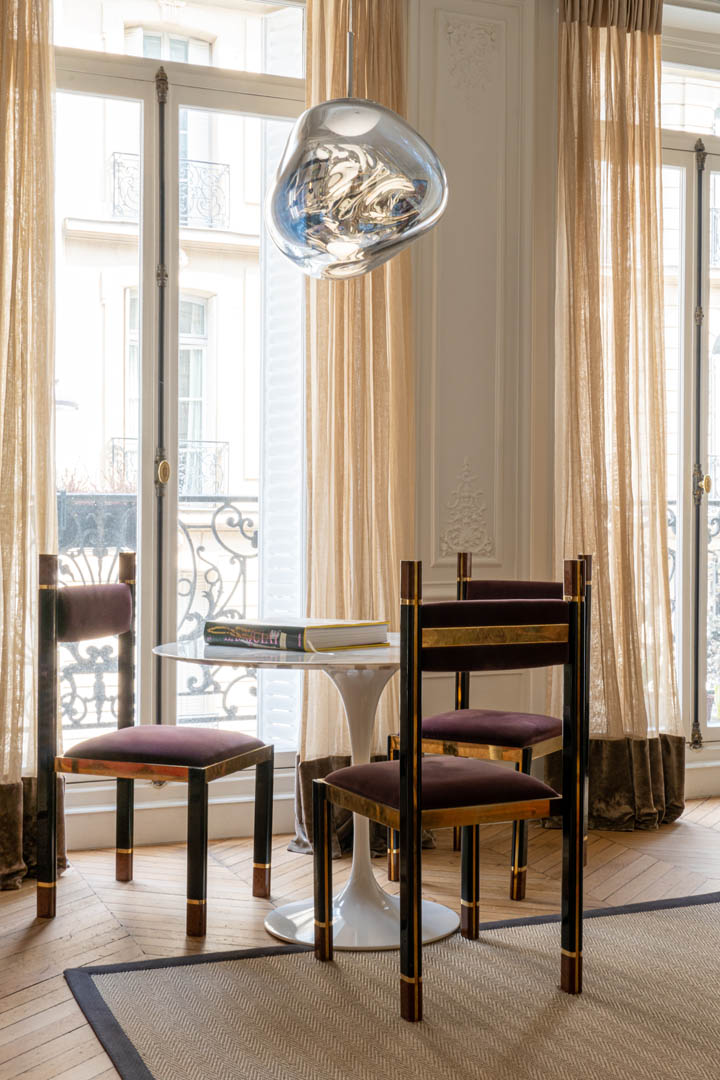 Adorning the different spaces with pieces such as a pair of iconic Eko sofas by Christophe Delcourt, a round coffee table designed by Yafawi, a painting by Tom Young and a sculpture by French-Lebanese artist Chaouki Choukini – among others – was also quite an adventure for the designer. "When we ordered the furniture, we didn't realise how tight the staircase was," confesses Yafawi. "The two main sofas couldn't go through the stairs, so we had to dismantle one of the main windows to get them in. The whole manoeuvre took at least three days of hard work."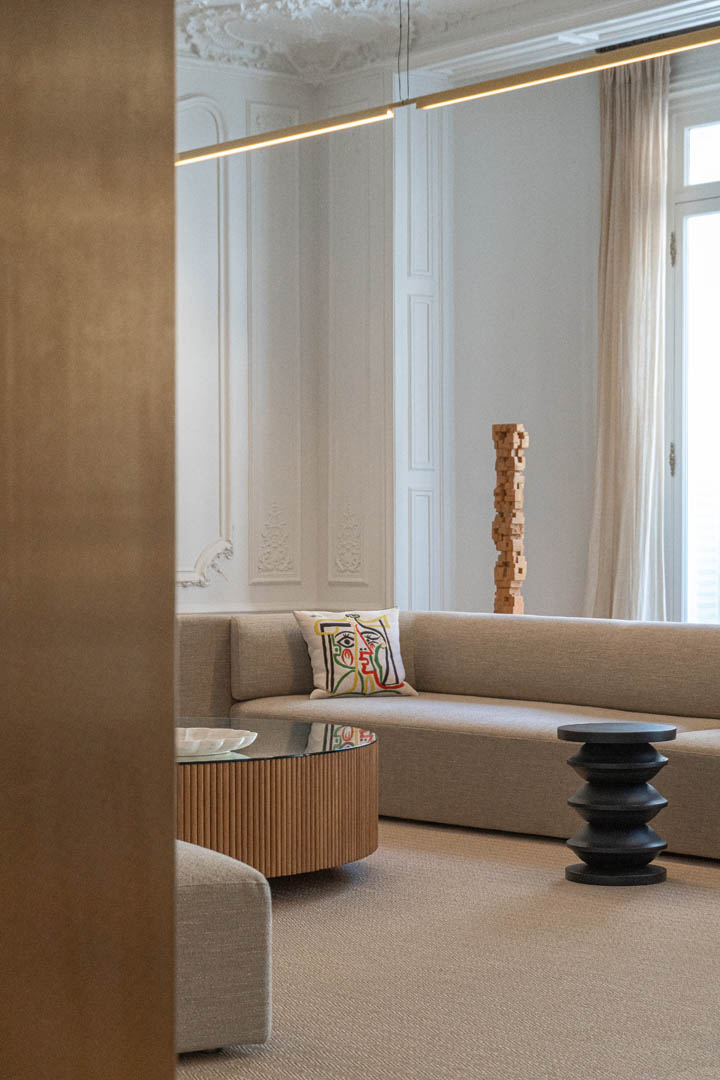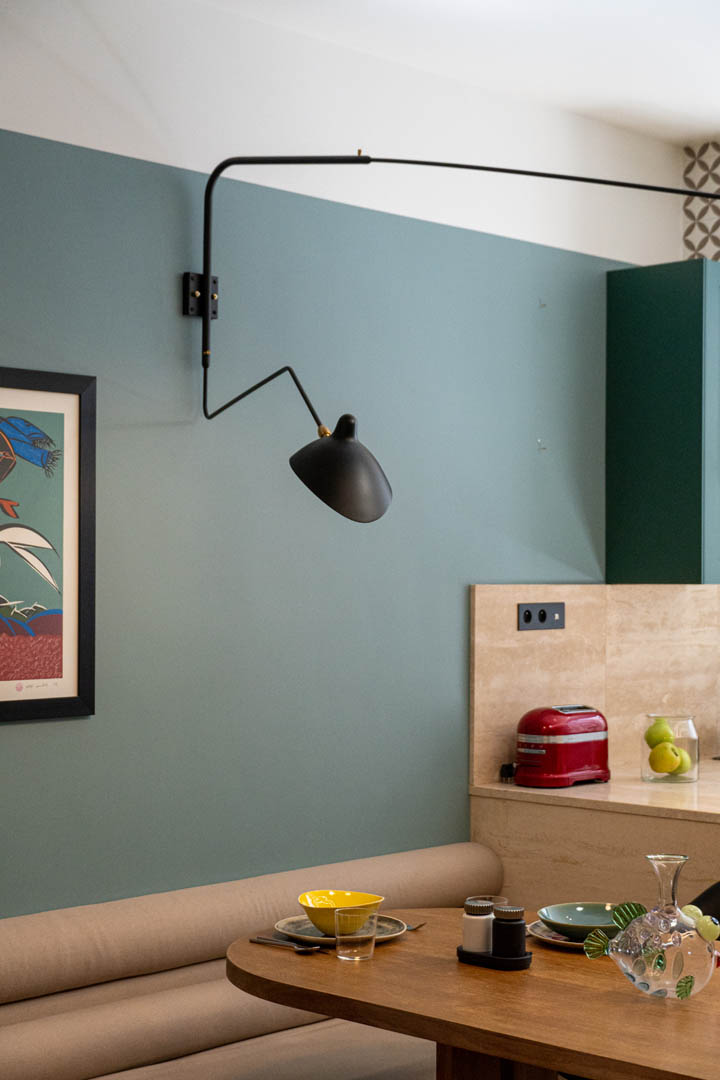 For the palette, Yafawi opted for a neutral backdrop complemented by colourful objects and paintings. "The prime choice was to use travertine in the entrance hall and blend it with bleached oak wood doors and an off-white wall paint," he describes. "In the living space, we kept the old parquet and treated it while enhancing the mouldings and cornices with a bright white paint to provide a crisp look." In the bathrooms, Carrara marble prevails for a luxe effect.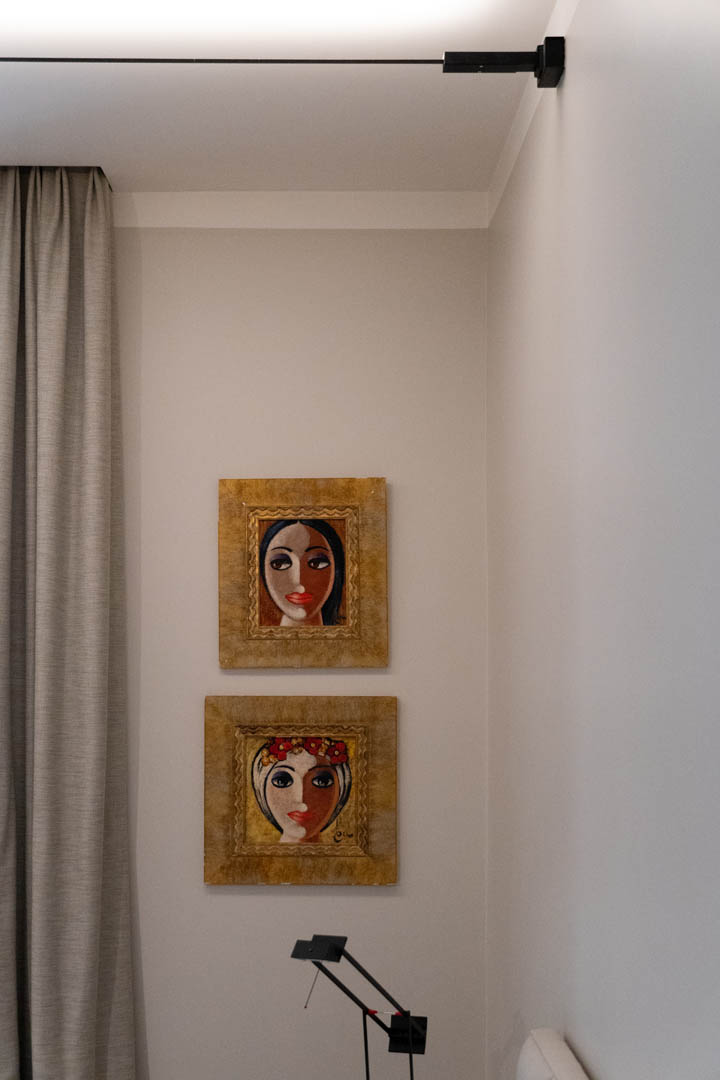 In every project he takes on, Yafawi draws inspiration heavily from his clients, making sure no two interiors are alike because, as he says, "No two people are alike. I don't like to reflect my own identity in the projects I design. When I deliver a project that resembles the clients, then I know that I have succeeded."
Proof of that is how the couple feels in their Parisian apartment, Yafawi says. "It was meant to be a pied-à-terre, but the owners ended up staying there last year and immediately called it home."