"Our goal is to build bridges between different points of view," say design writer and curator Annalisa Rosso and brand strategist and creative director Francesco Mainardi. They are the co-founders of creative consultancy on contemporary design Mr. Lawrence, which works with companies, galleries, collectors and institutions. "We strongly believe that nowadays there is no point in keeping distances between collectible and industrial [design]. What we are interested in is the research, the possibility of pushing the the borders of an out-of-date paradigm."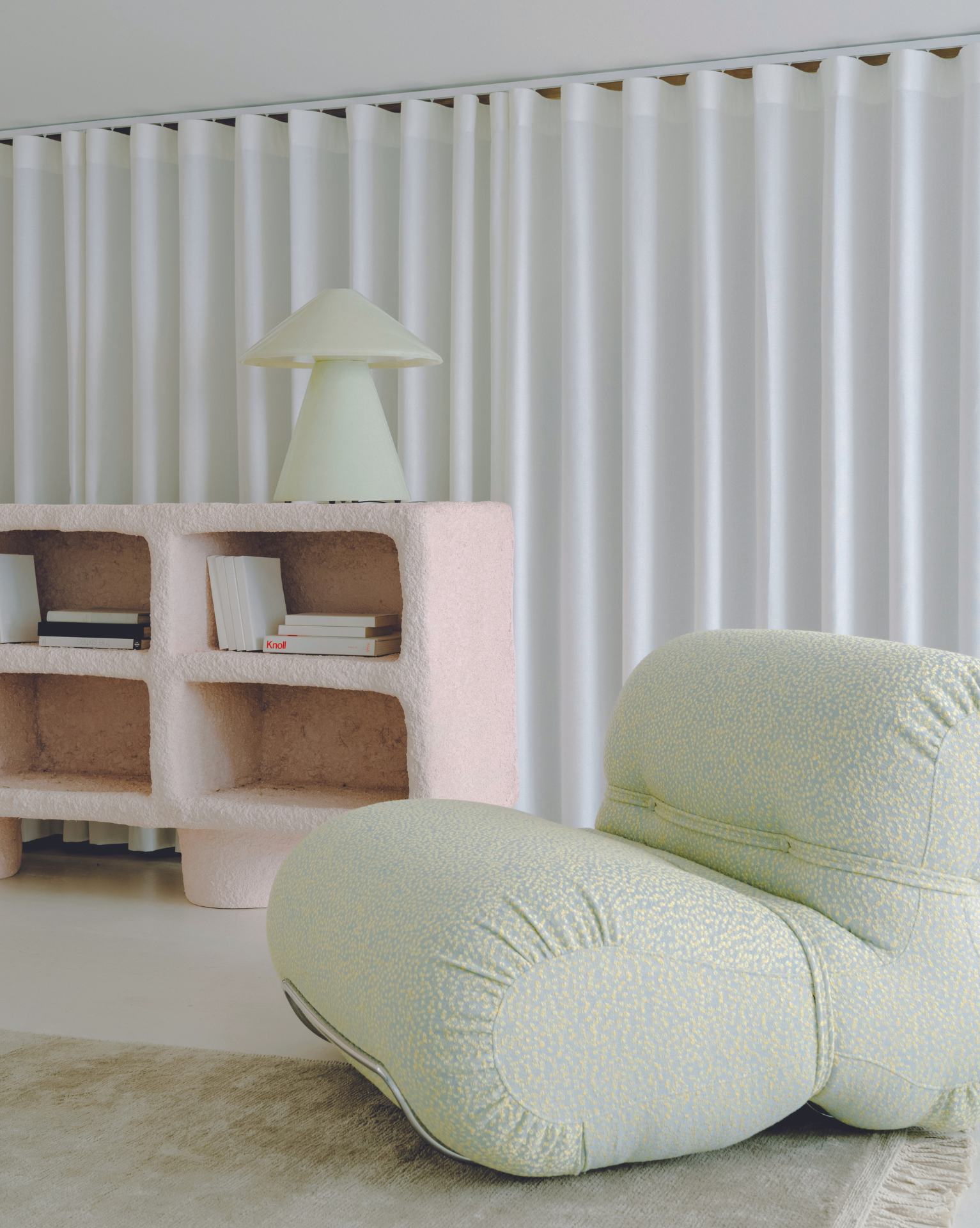 Claudio Spotti, owner of Milan-based established design store Spotti, asked the duo to collaborate with his team to select some objects as part of this perspective. The result was unveiled during this year's Milan Design Week: a show styled by Greta Cevenini that displayed the newly launched WHY NOW? products in dialogue with pieces from Italian furniture company, Tacchini, such as the Orsola, Elephant, Lina, Costela and Reversível armchairs, the A.D.A. and E63 lamps, as well as a Noé Duchaufour-Lawrance-designed coffee table, among others.
Throughout the project, the curatorial process was "all about love – for people and for objects," say Rosso and Mainardi. "We think it is important, now more than ever, to consider the quality of a design work and its contribution to developing a new language. For that same reason, Spotti chose Tacchini as an exhibition partner."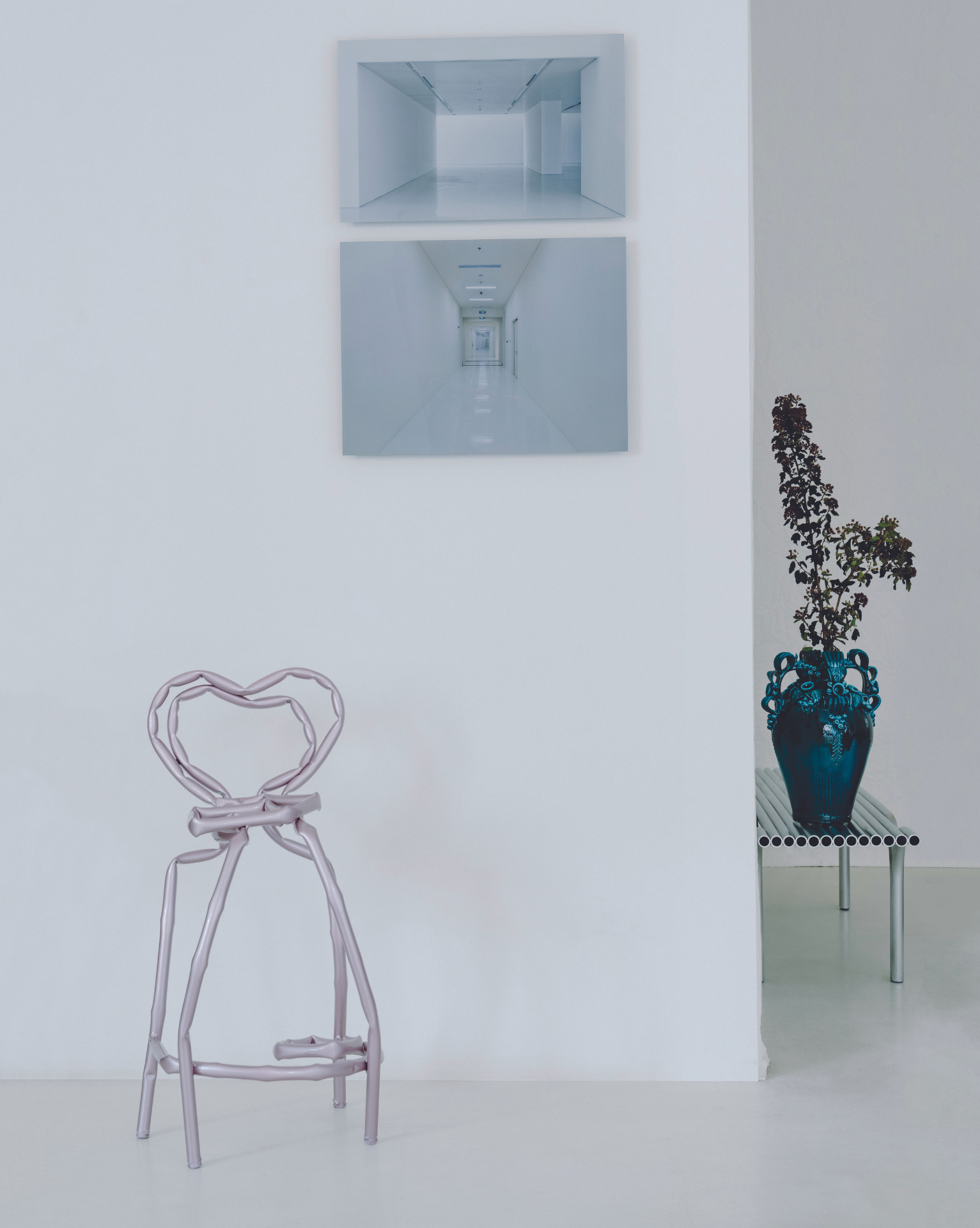 The first WHY NOW? collection comprises over 30 pieces from 14 different countries, including the floral mirror by Anna Aagaard Jensen, a glass tableware set by Helle Mardahl, a series of vases by Bethan Gray, carpets made from old T-shirts by Nawaaz Saldulker, geometric steel elements by NM3, chairs and containers by Supaform, a buffet designed and produced by Carlo & Mary-Lynn Massoud, a totem/pouf by Objects of Common Interest and a carpet for cc-tapis by Odd Matter, to name only a few. All these creative minds were driven by the question "WHY NOW?" and replied by showing the best of their latest research.
"We are not interested in labelling objects as industrial or collectible, unique or unlimited," Rosso and Mainardi say. "As for people, we believe each piece deserves its uniqueness and has its own story to tell, and we try to demonstrate that – both from an economic and aesthetic point of view. This approach is simpler than expected – and very freeing!" The pieces are sold in Spotti's brick-and-mortar store and online on spotti.com.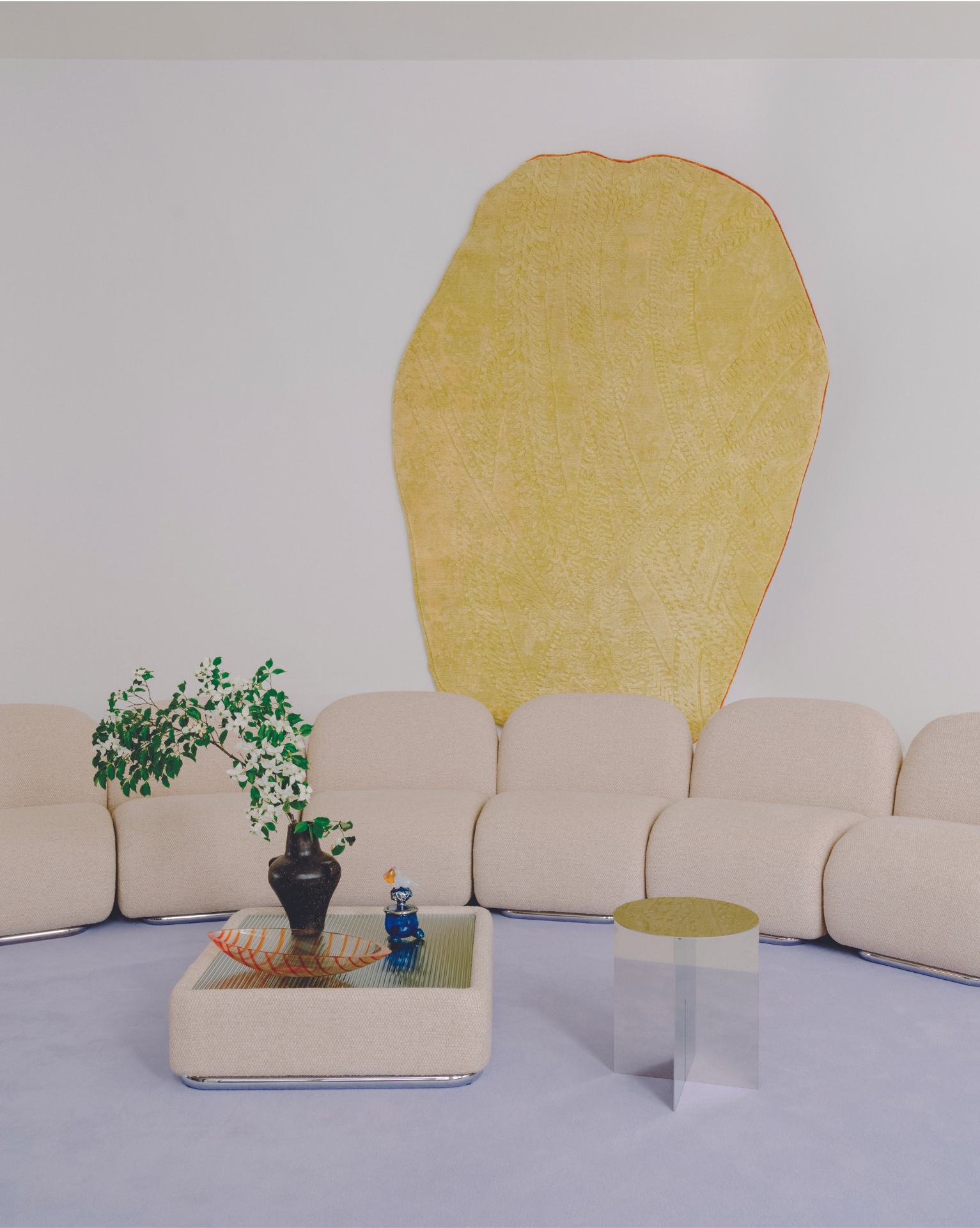 "Product design [and] furniture have become a multi-channel field and the challenge is to redesign the market, trying to investigate together – with those who buy and create design – the new rules of the game," the team says.
Spotti and Mr. Lawrence won't stop here. They plan to continue their investigation into the contemporary design market. "We love collectible design as much as good industrial design and cutting-edge small editors," confess Rosso and Mainardi. "Shuffling is always a good idea."
Photography by Sean Davidson