Having completed the design for the first Presentby consignment store in London with his Barcelona-based multidisciplinary practice External Reference, Italian architect Carmelo Zappulla soon went on to design the sneaker and streetwear brand's retail concepts in Mexico City, Paris, Doha, Birmingham and Manchester, as well as a second London location for Harvey Nichols. Having shaped the brand's design identity and retail concepts worldwide, Zappulla took on the additional title of creative director. Dubai is his latest venture with Presentedby, which is located inside Level Shoes in The Dubai Mall.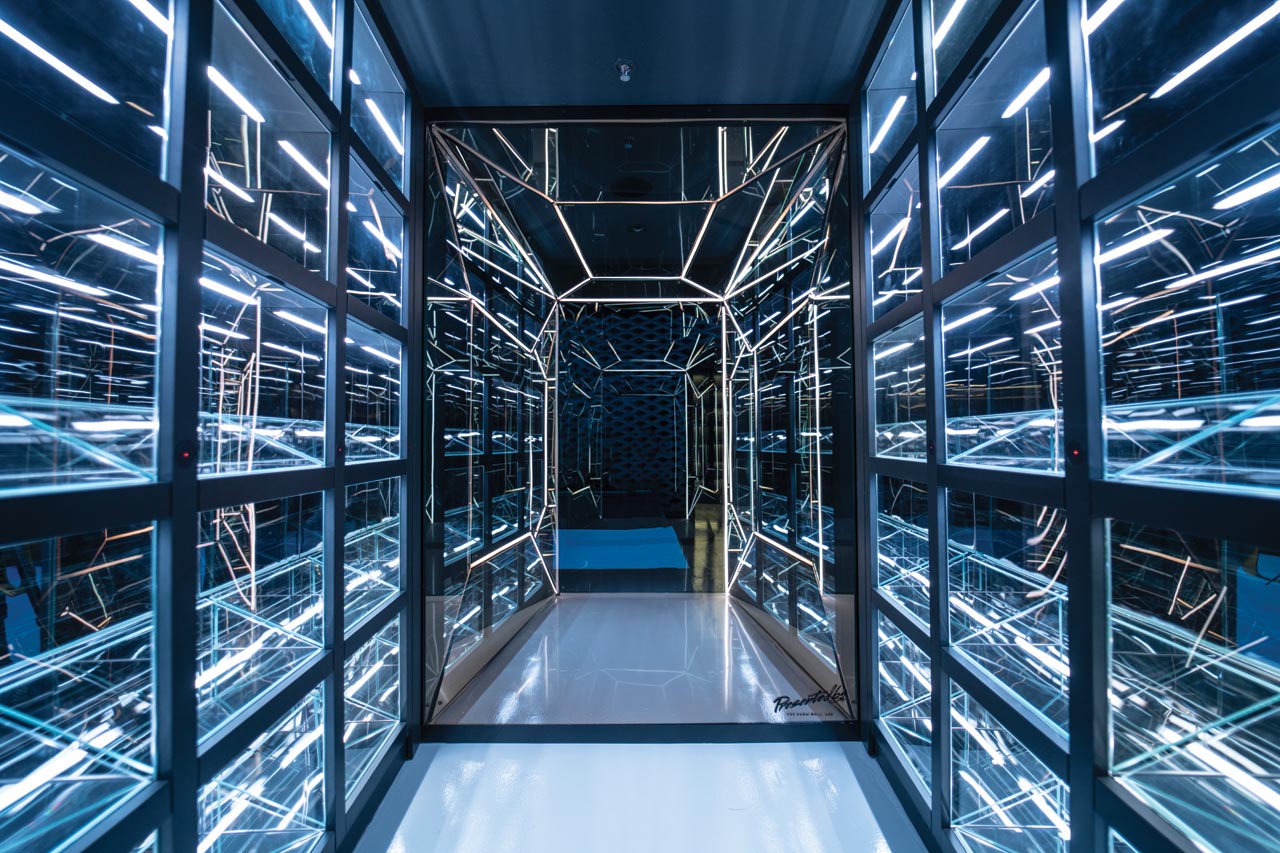 "The world of retail needs a revolution and with Presentedby we had the chance to boost a new creative vision all around the world," he says. "When we designed the Dubai store, we knew we were creating a concept without precedents: a concentrate of innovation where art and design produce the next destiny for the sneaker community."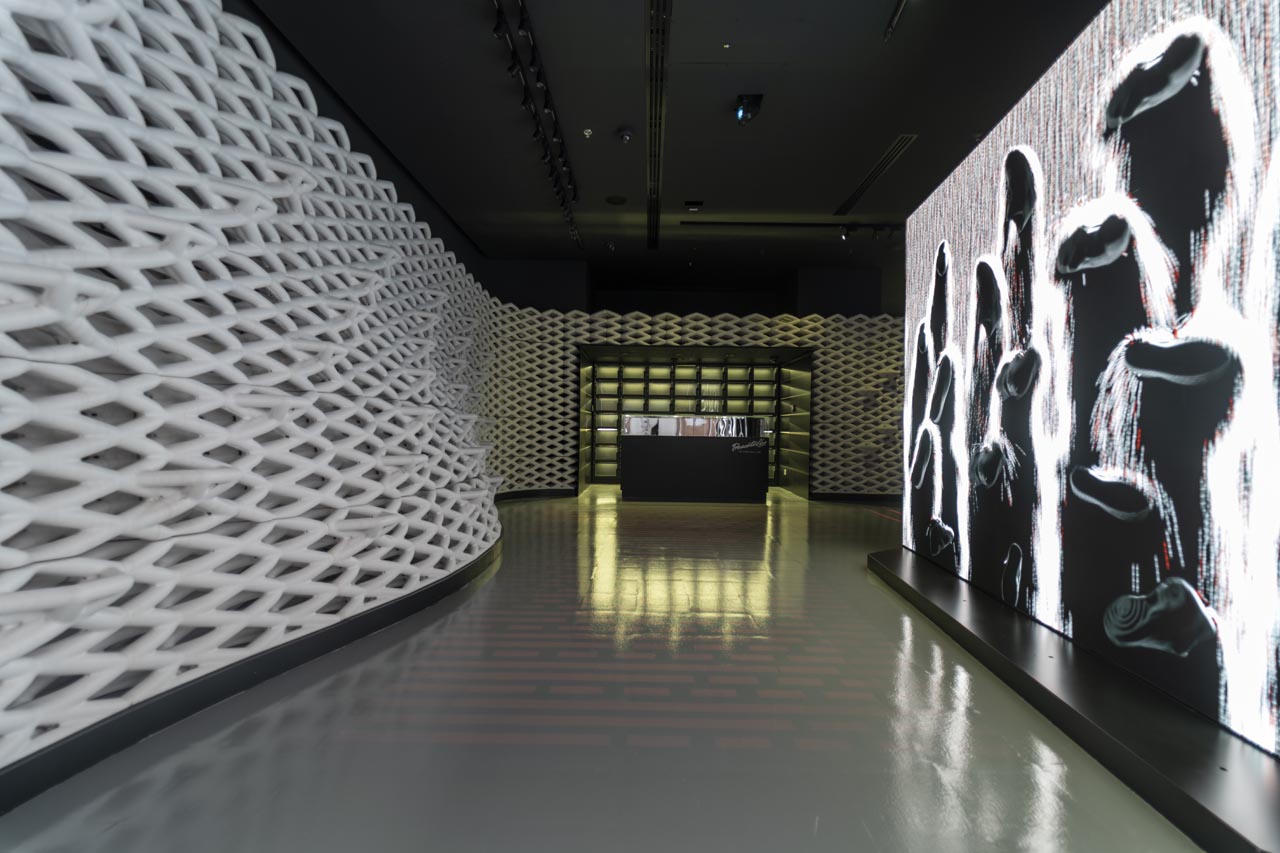 The fully immersive and experiential store is wrapped in a 3D-printed lattice structure that showcases some of the most expensive and exclusive sneakers, while interactive projections decorate the walls and floors, encouraging visitors to interact with the space. At the centre of the store, one can watch a holographic show unfold. The store is designed to go beyond a typical retail experience and instead acts as an exhibition of audiovisual technologies and digital fabrication where the digital dimension informs the physical and vice versa. At its core, the store is an amalgamation of influences, including technology, fashion, urban culture and design.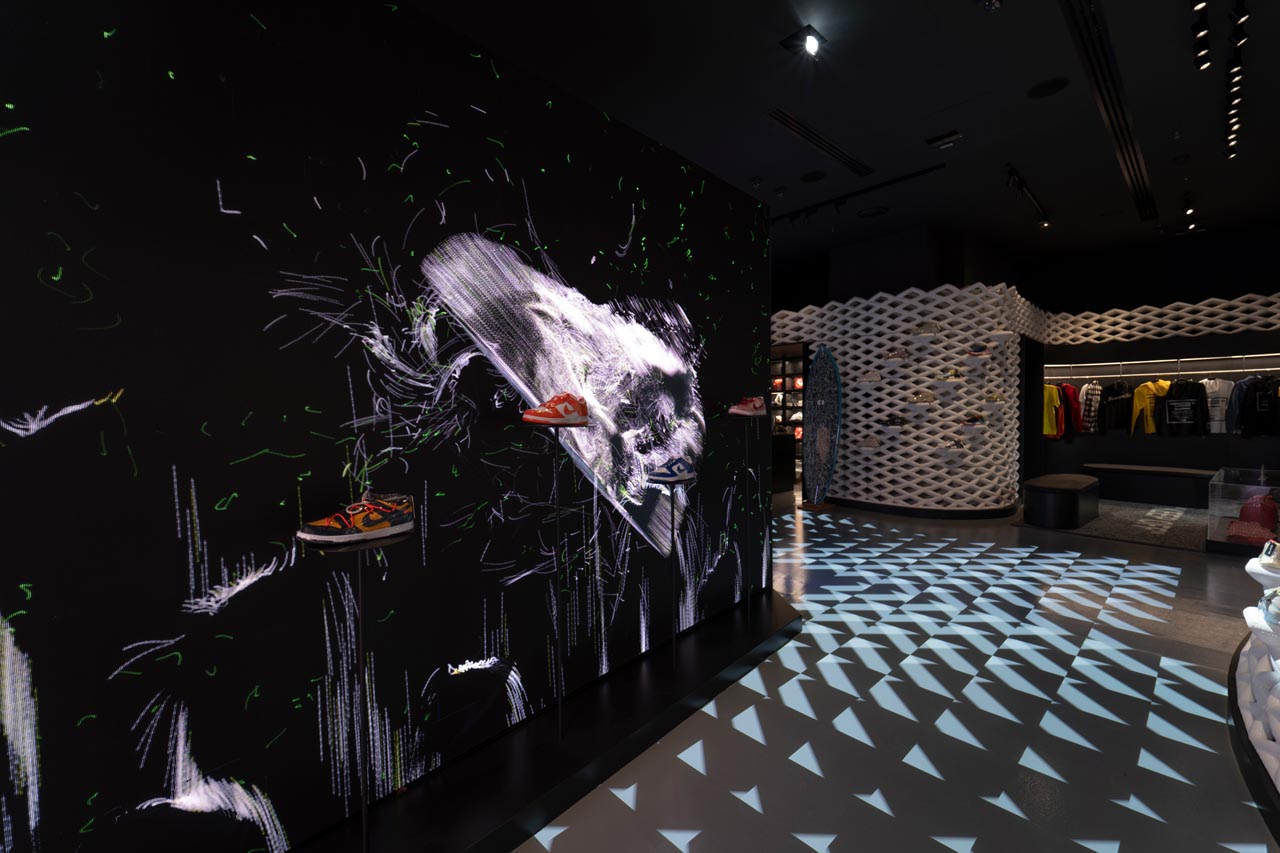 Zappulla explains how context plays a vital role in informing the design of the Presentedby stores. In London, for instance, the design implements red brick elements that are representative of the urban fabric of the city. In Dubai, everything had to be on a heightened scale, and far more contemporary and spectacular, to capture the fast-paced glamour of the metropolis.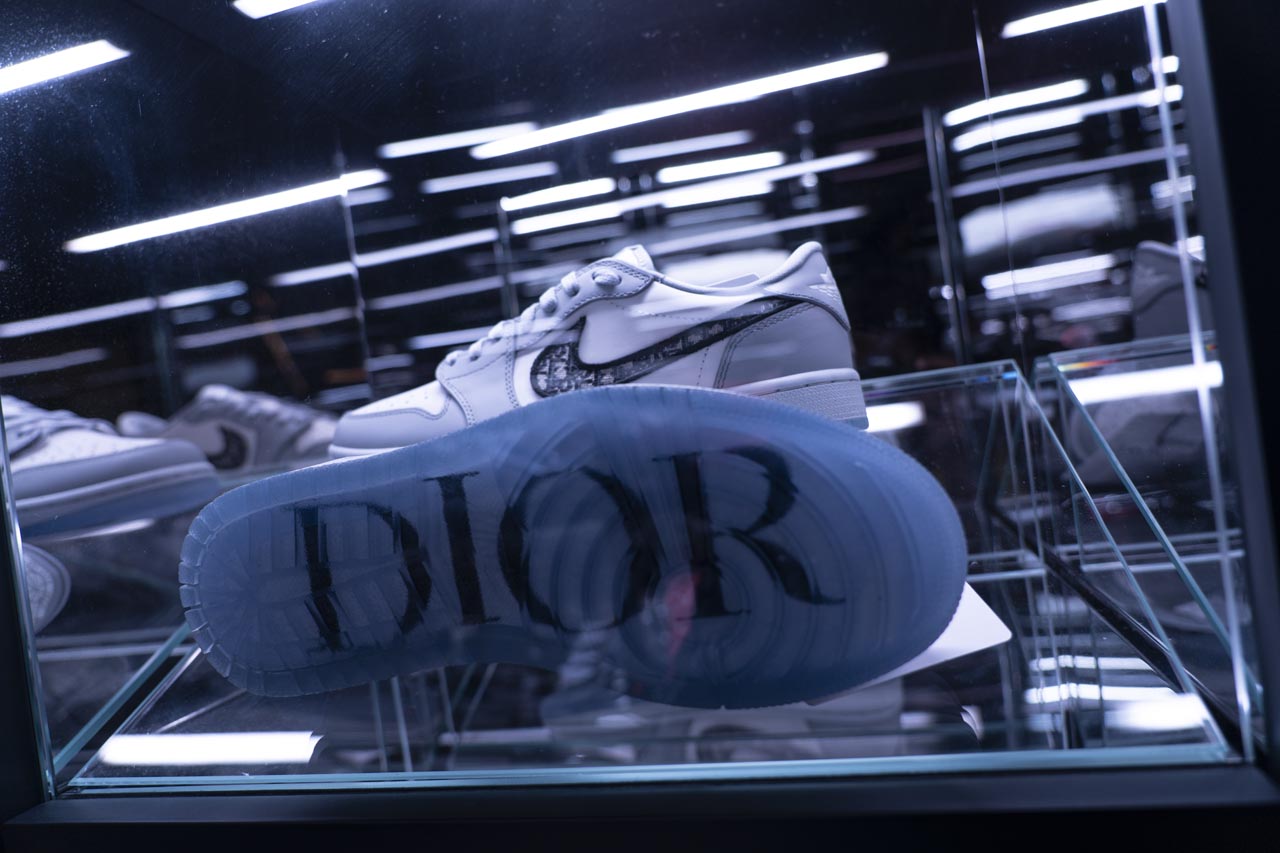 "Technologically, it was quite a challenge," he admits. "We 3D-printed everything in Barcelona where I am based and then we shipped it to Dubai so I could control all the production. If you look closely, you can see some glitches and imperfections in the end result, but I like it – because it is part of the process."
Zappulla argues that there is a misconception in the way technology is equated with perfection. "3D printing is still an ongoing technology," he says. "We always tend to think that technology is something perfect but at the end of the day, it also has its own challenges – it has to deal with gravity, with material, so in a manner, it is also somewhat analogue. When it becomes physical, it also has to struggle with reality. So why hide the imperfections if it's part of the process? It's like when you have a pixel that is visible – it's what makes things real and warm.
"With this store, I wanted to push the boundaries of technology and interaction but if you look at my other projects, I always try to merge and to find relationships between craftsmanship, experience and digital fabrication. There is always a place for this kind of interaction, and it is something that I love."
Formally trained as an architect, Zappulla is involved in academia, teaching at various universities and engaging in research with a focus on geometrics and complex morphologies. This led him to explore solutions in the world of digital manufacturing which he has applied not only academically but also in his projects.
Ultimately, his scientific investigations are motivated by a curiosity in design integration and technological advancements that could improve the impact of our daily lives.
Physical and digital worlds collide in the works of External Reference, and Zappulla believes that this relationship is what helps generate new experiences for users – something that is becoming increasingly important for retail at a time where online shopping is taking precedence.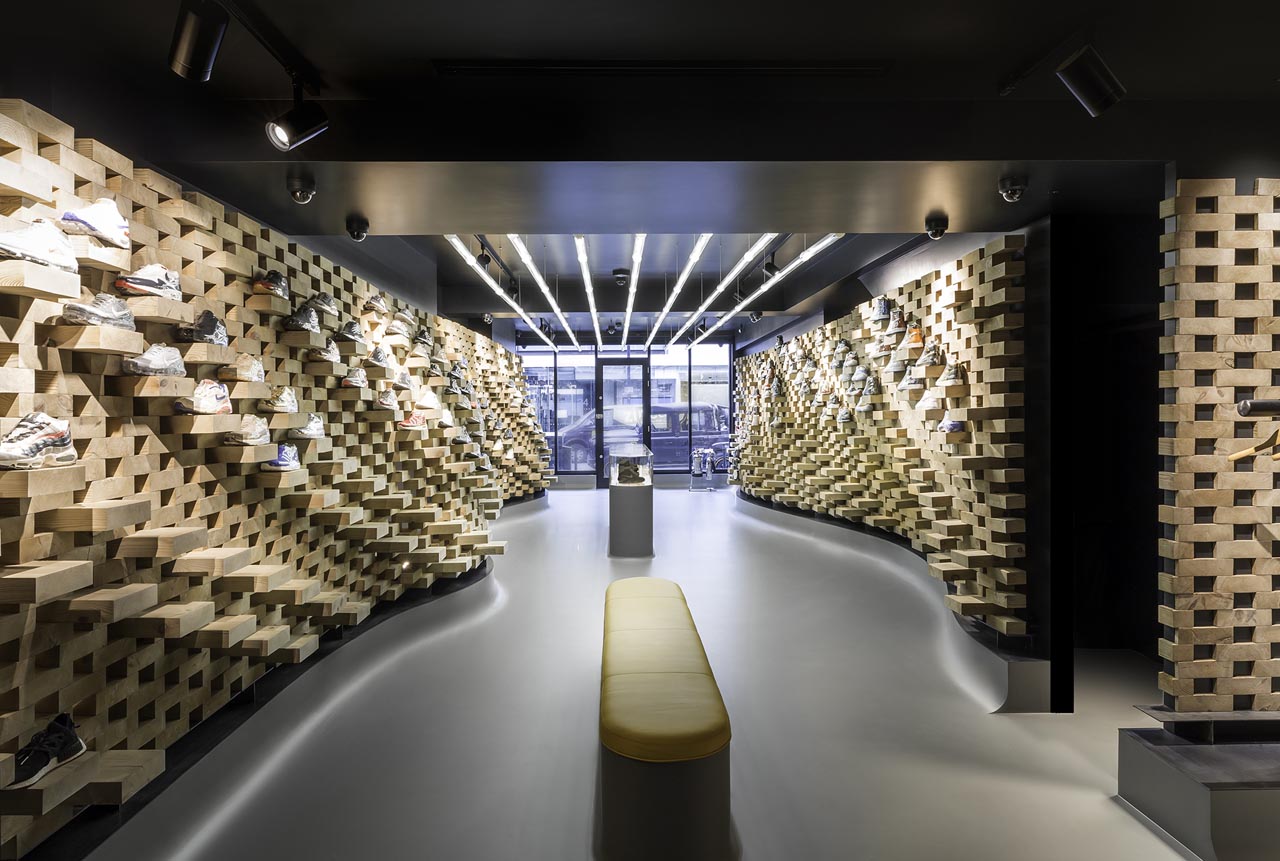 "This doesn't mean that the offline experience will disappear," he comments. "Instead, it means that offline stores have to adapt to this revolution and the ones that don't adapt will disappear. We can never lose physical stores because they are part of our leisure."
Nevertheless, 'experience' is vital to the way we design, he says – a realisation that became even more apparent during the lockdown. "There was a boom in food delivery services in Barcelona during the lockdown," he shares. "Even Michelin star restaurants were delivering to customers. I tried it but it was not the same as when you experience the food within a space especially designed for it." Zappulla is behind the design of Michelin-star restaurant Alkimia in Barcelona, which is conceived as a continuous scenography that fosters a sensory experience for its guests. The restaurant won the architect a number of prestigious design awards.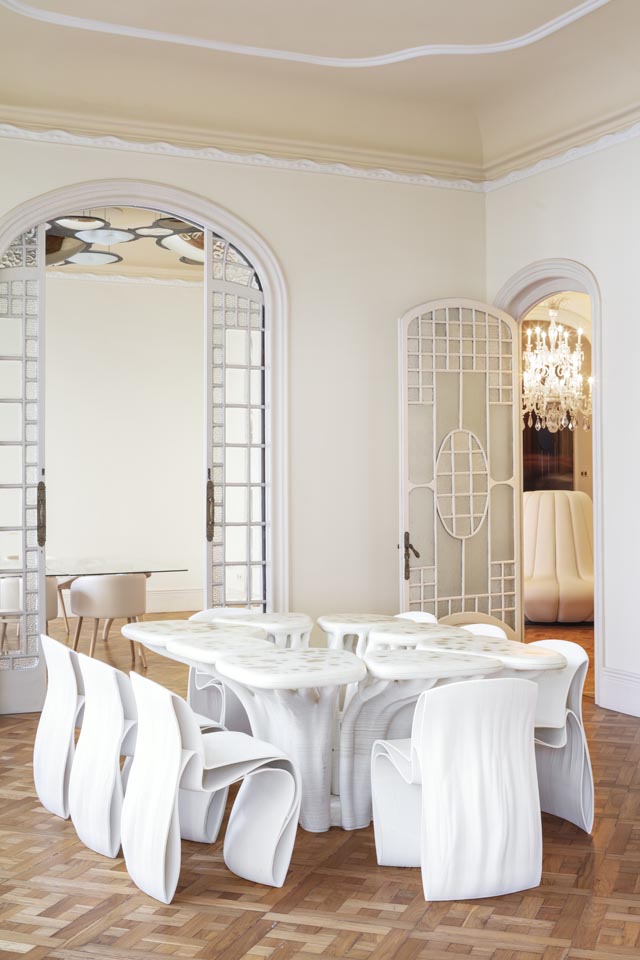 "I guess now 'experience' has become an overused word. It is being used for everything," he adds, "but then again, everything is an experience. For me, it is something that involves all the senses.
"It needs to take into consideration comfort, ambiance, lighting and the overall environment. All these things are fundamental to having a good experience."
Zappulla also carries a strong background in exhibition design, and is currently working on the Spanish Pavilion for Expo 2020 Dubai as well as the Peruvian Pavilion. Designing retail stores is very much like designing a museum now, he says, where – especially in consignment stores like Presentedby – the value of the items sometimes equal that of an artwork one may come across at a gallery. The two worlds collide, he affirms.
"When Duchamp signed the urinal, it was a completely pop operation; he was just putting his brand on top of something, and it is what they are doing here," he says, pointing at a skateboard that is the product of a collaboration between streetwear brand Supreme and Louis Vuitton.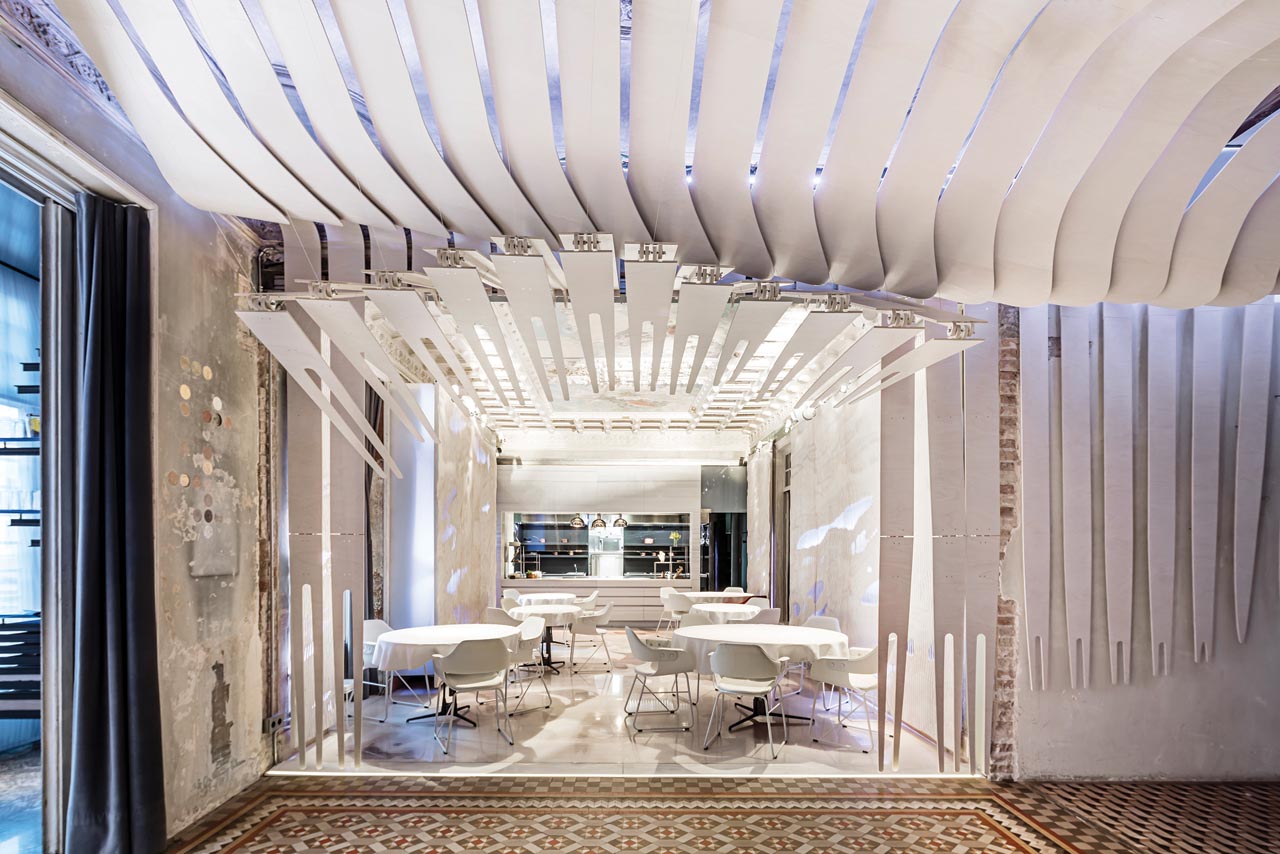 "If you look at this skateboard, it is a collaboration between two brands, but they are signing a skateboard with a value of maybe 300 euros which is now costing 3000 euros. So, the act is the same: it is a pop operation. What we don't know is if the value of this board will be the same in 20 years. Because fashion changes. But the pieces are treated like artworks, like a manifesto of urban culture or streetwear culture. This is why experience is important. It is important how you display things and the way you interact with the space, and all these things are coming from the world of exhibitions."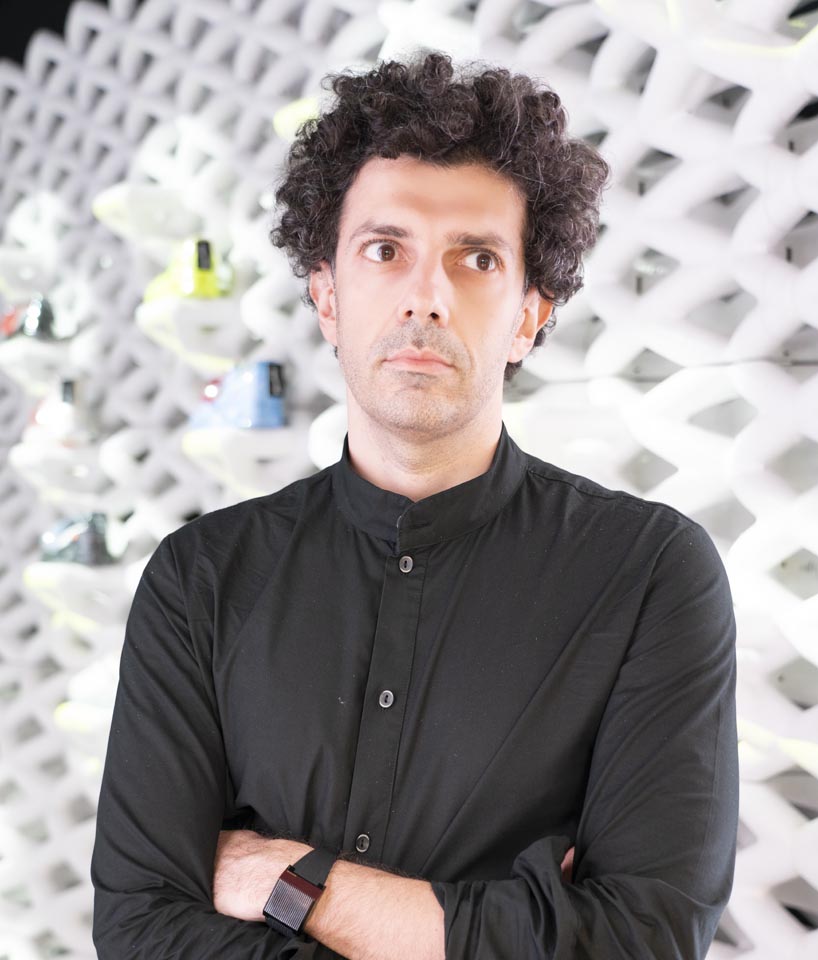 Zappulla considers himself a multidisciplinary designer and rejects the notion of specialisation. "When you specialise, you lose a sense of freshness and multidisciplinarity. I believe in disciplines that can meet and inform each other."
He continues: "I started working in retail with a background in architecture, but I never did a Masters in retail. I just designed my first retail store and my first restaurant without having previous experience. This is what gives it a sense of freshness, doing something new. Of course, it is a big challenge, but I think if you take a step that is longer than your legs, there are two possibilities: you either fall or your legs catch up. So far, in all the projects that we have worked on, we've always tried to reinvent things. So, I don't believe in a mono-discipline or in specialisation. I believe in working across many scales to encompass a 'total design'."