The summer season has everyone in brighter spirits, and we are looking at ways to bring the lively energy indoors – and outdoors. Our Summer Edit highlights lightweight and airy furniture pieces, whimsical forms, clean lines and contrasts of cool and warm tones, to help us get into the spirit of the season.
---
Sling chair by Studiopepe for Ethimo
A chair that exudes a 'holiday spirit' has been created by Studiopepe for Ethimo. Designed for both indoor and outdoor use, the Sling chair is inspired by vintage camping in the '70s and sports a simplicity of design with 'free' ergonomic seating and a stainless steel structure that comes in various shades of bronze. The cloth, made using Élitis fabrics, defines the seat and is available in a multitude of colours and patterns that allows for ample personalisation. The cloth is both comfortable and robust and hugs the contours of the chair. Sling can also be paired with a footrest that makes it the perfect seat for a comfortable relaxation.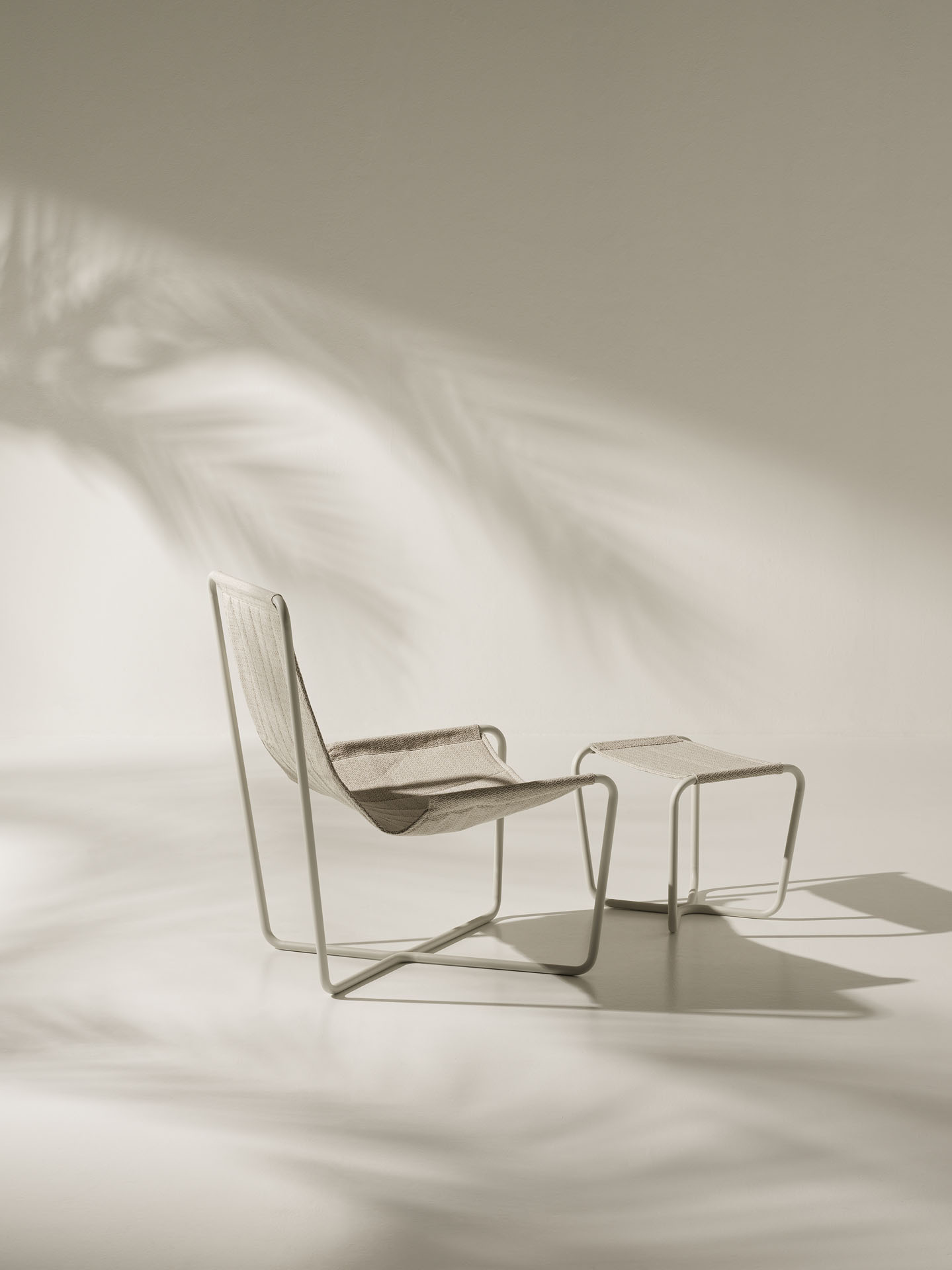 ---
Papa Sun lounger by Haldane
South African outdoor furniture brand Haldane's Papa Sun collection oozes that sought-after urban-chic style. With its contemporary curves, the collection is ideal for lazing outdoors (or indoors if one so wishes). With a simplified, scooped form, designer Haldane Martin's latest outdoor collection is a luxurious and contemporary take on the round Malaysian cane papasan chair that was popularised in Western culture in the post-war 1950s and became a familiar feature in South African homes in the '70s. Appearing to be floating in mid-air but actually held up by minimal round stainless steel tubing, and featuring performance fabrics from Sunbrella, the Papa Sun sofa and lounger are perfect for basking under the sun. 
Haldane is available in the UAE, through NextSpace.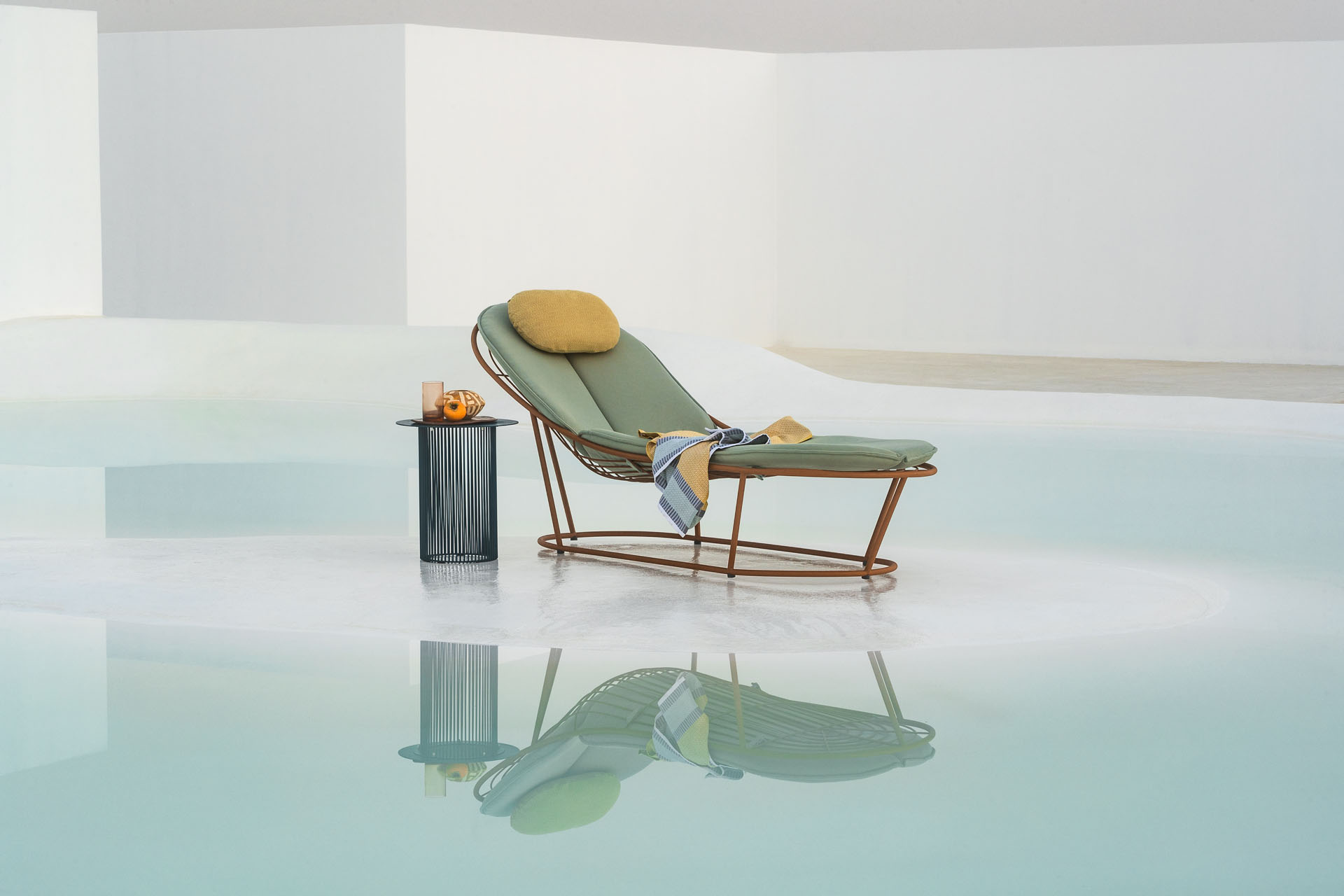 ---
Puru side table by Estudio Persona
Uruguayan Estudio Persona's collection is inspired by the brand's home country, while defying the stereotypes often associated with Latin American design. The Puru side table focuses on the concept of the beauty of simplicity, using two materials to express a sense of lightness: wood and stainless steel. Deriving its name from the Japanese word for 'pool', the table's waxed white oak against polished stainless steel creates a mirroring effect, with each element reminding of the need for each other in its reflection.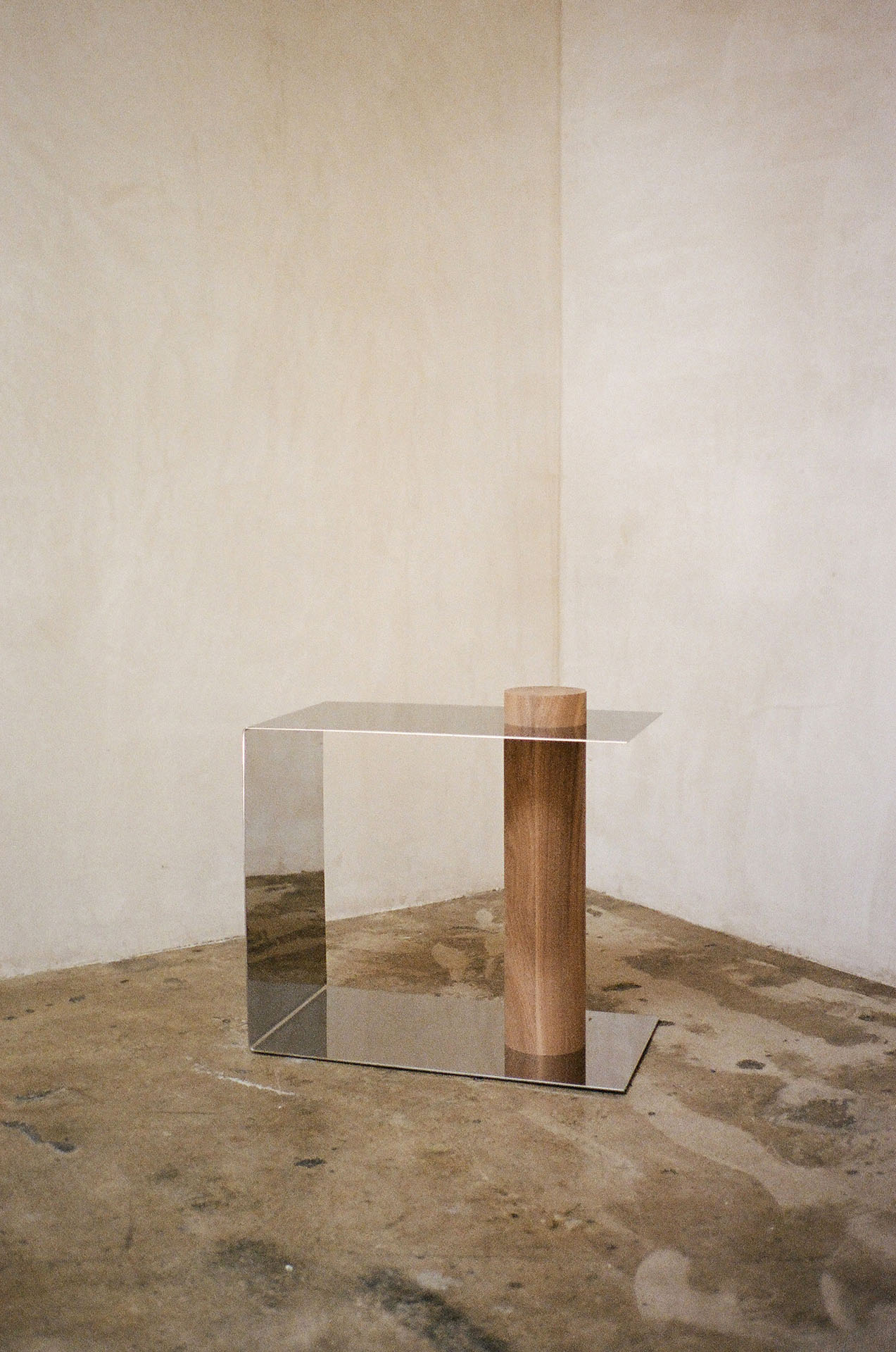 ---
Giro by Vincent Van Duysen for Kettal
For his first collaboration with Kettal, architect and designer Vincent Van Duysen began with a rope – using it in different ways and sewing it together to create the shape of the Giro, which has been strongly influenced by the Orkney chair and blends vernacular furniture-making with the brand's technological expertise. While the Orkney used real rope, Giro "hinges on the flexibility of recycled polypropilente rope and on the necessity to produce such a collection industrially," the designer says. The collection is composed of armchairs and coffee tables and, in true Van Duysen fashion, allows the materials to become the protagonists. Giro is both warm and tactile – the teak giving it natural authenticity.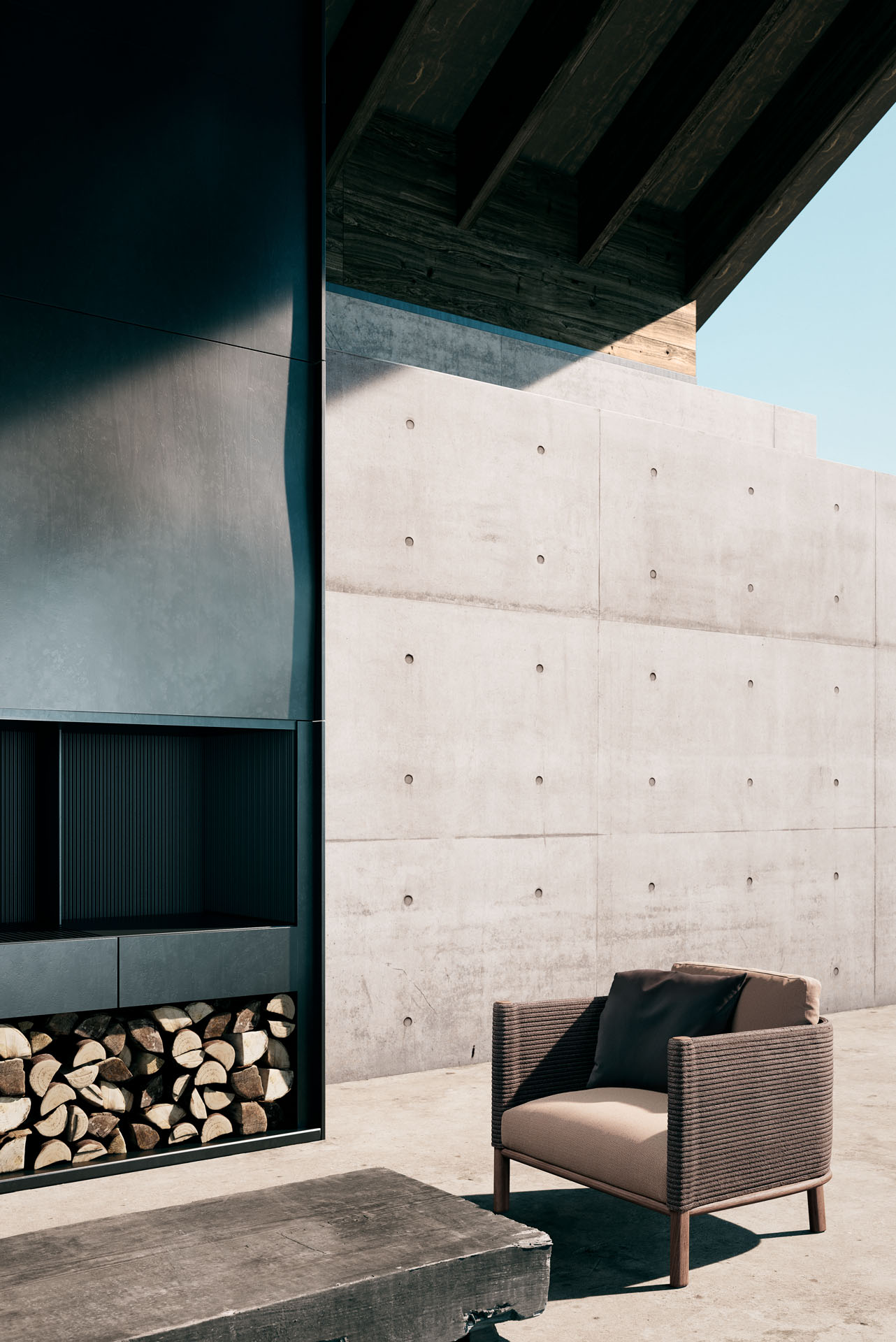 ---
Tapestries by Mira Sohlén
Made from a unique method of tiling, Mira Sohlén's tapestries comprise handmade tufted shapes in the finest wool which are then sewn together. Her designs are inspired by improvised shape study, each one creating an interplay of negative and positive space. Each tapestry is called Opus, followed by its chronological roman numeral in the order it was created. "I love to work with my hands, and everything I have explored within design and textile has led me to this. I wanted to find a way to challenge classical craftsmanship but with a modern approach… I always search for unorthodox ways to execute projects; and I'm naturally drawn to deconstruction and reconstruction," the designer says of her process.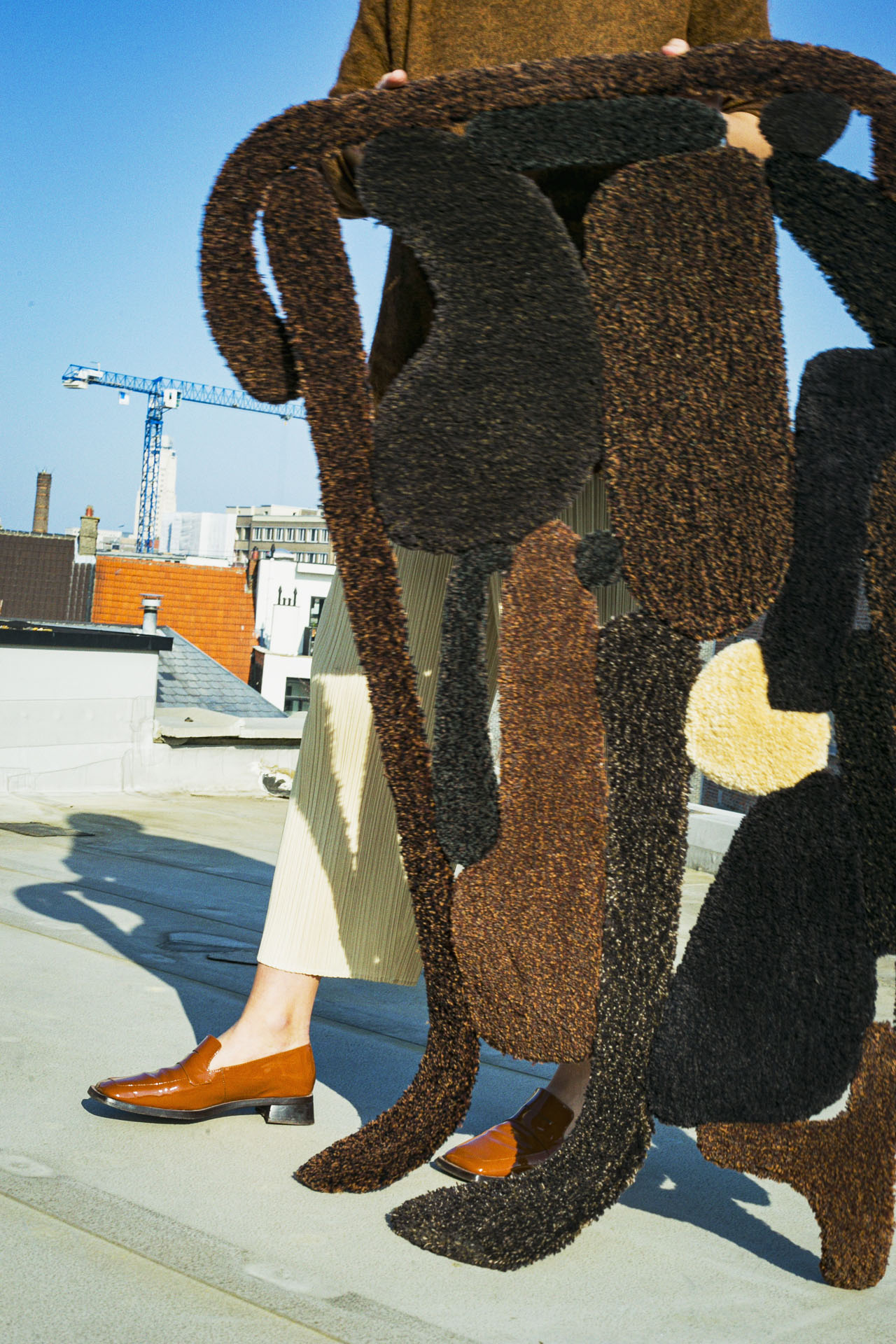 ---
Agave Cabinet by Fernando Laposse
At first glance, the Agave Cabinet automatically sparks one's curiosity. Reminiscent of a giant, cuddly armoire, the curvilinear cabinet is clothed in layers of elongated strands of tactile sisal, created by Mexican designer Fernando Laposse using birch plywood, kiln-dried Canadian maple and mesh metal. The monumental Agave stands almost two metres high and is reflective of Laposse's approach that focuses on investigating the cultural and agricultural heritage of Mexico by promoting sustainable agriculture and developing cottage craft industries in the process. The Agave Cabinet is made using a composite material created by upcycling the leaves of the agave plant. The cabinet is currently part of an exhibition called 'A New Realism' at New York's Friedman Benda Gallery.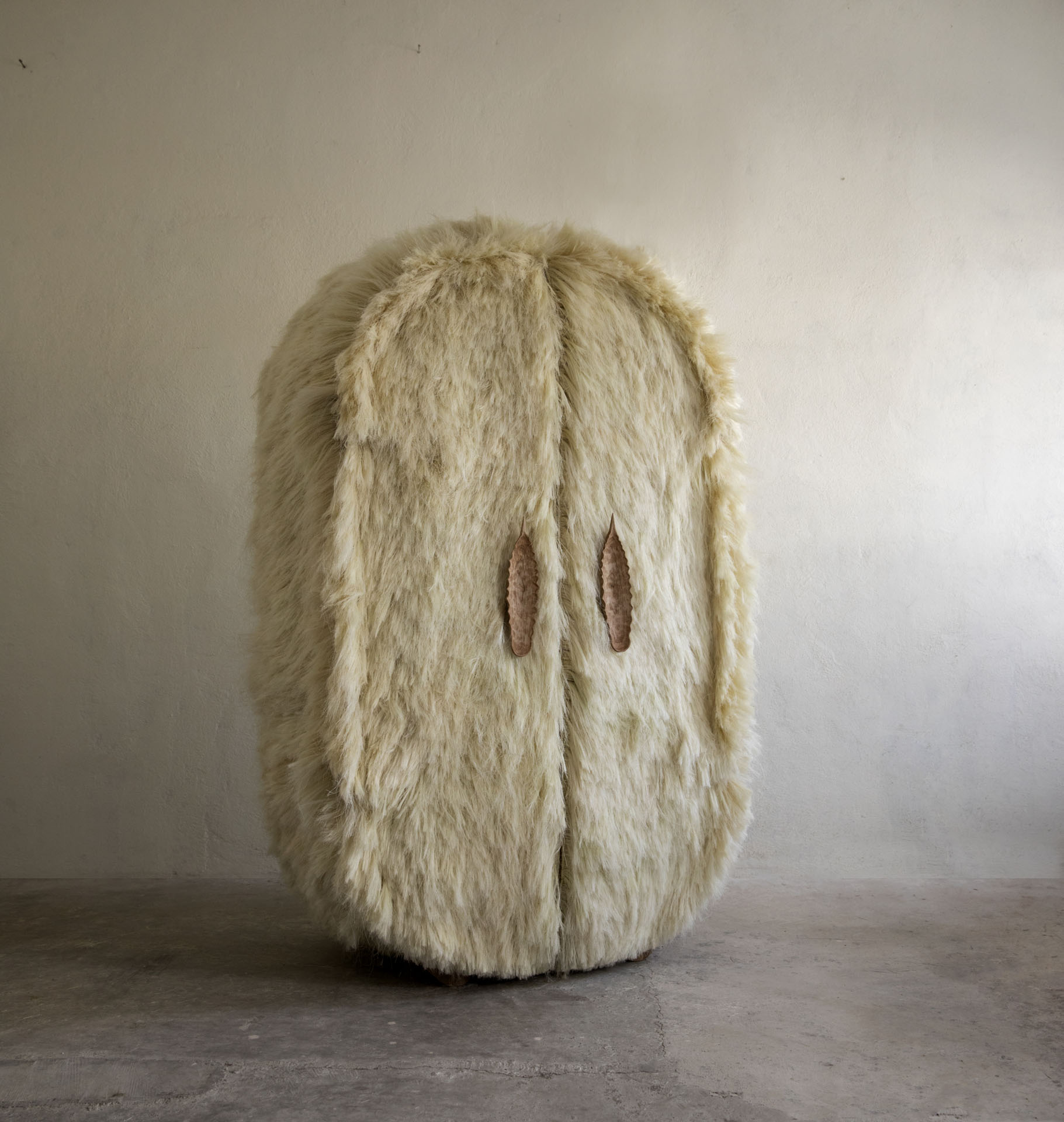 ---
Vidar 4 by Raf Simons for Kvadrat
Originally designed by Fanny Aronsen, Vidar has been re-coloured by acclaimed fashion designer Raf Simons, who has brought his distinctive sense of style to the home. Distinguished by his innovative blending of colour and materials, for which he is known in the fashion world, Simons's collection of home textiles and accessories is both sophisticated and playful. Woven from bouclé yarn with a regular loop size, Vidar 4 has a deep, tight, large-grained texture that lends itself particularly well to the graphic use of colour in upholstery. Simons's altered version of the collection features shades ranging from moss green, dark aubergine, ruby red and midnight blue to brick, earth tones and easy neutrals. The gentle satin surface finish of the weave contrasts with the deep shadowy tones in the depths, giving a multifaceted richness to the intense colours in the range.