id partnership: Technogym – a brand that has long been associated with design savvy equipment and digital technologies for fitness and wellness – hosted its first Dubai-based Technogym Design Talks during Dubai Design Week in Mirage Dubai. While the Talks programme, which brings together experts to discuss the latest trends and shifts in  the wellness space, is not new; it is the brand's first in the Middle East.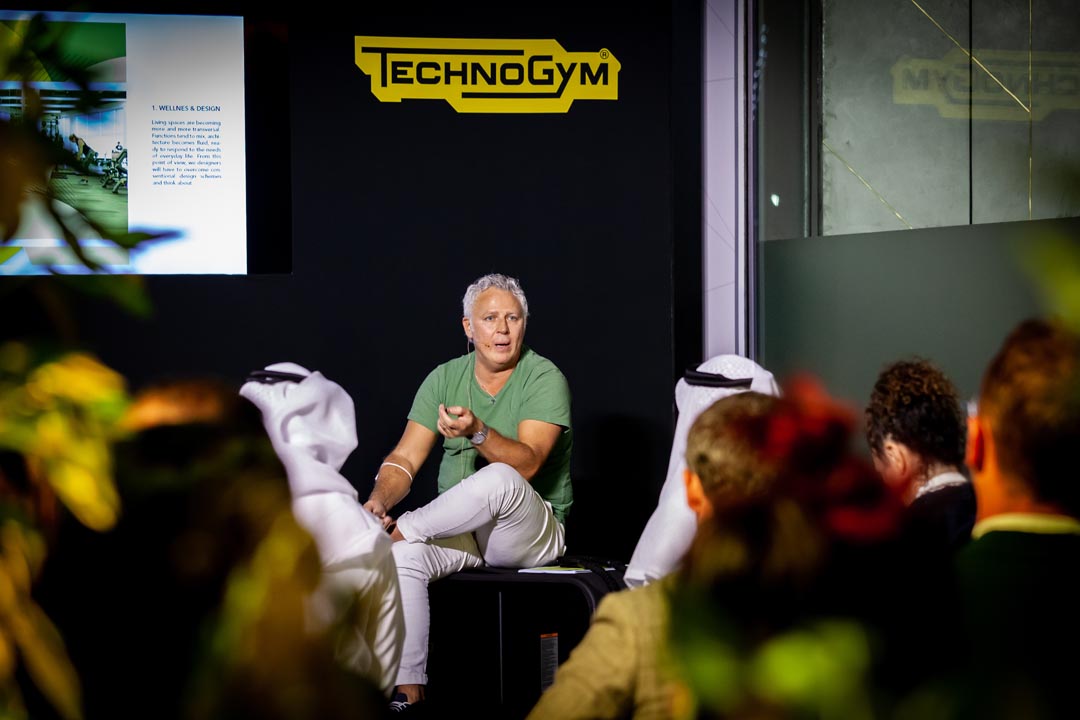 Technogym's ethos has always been tied to collaborating with world leading designers and architects to establish intuitive wellness spaces lwhere its products can feel at home – be it in beautiful homes, prestigious hotels, yachts and gyms.
Paolo Colombo, founder and creative mind of architecture and design firm A++, led the first Technogym Design Talks Dubai, discussing future wellness trends in the world of design and architecture, and its correlation to home fitness. Colombo's own firm is strongly rooted on a broad vision of sustainability, focusing on creating architecture that is inspired and centred on the concept of well-being.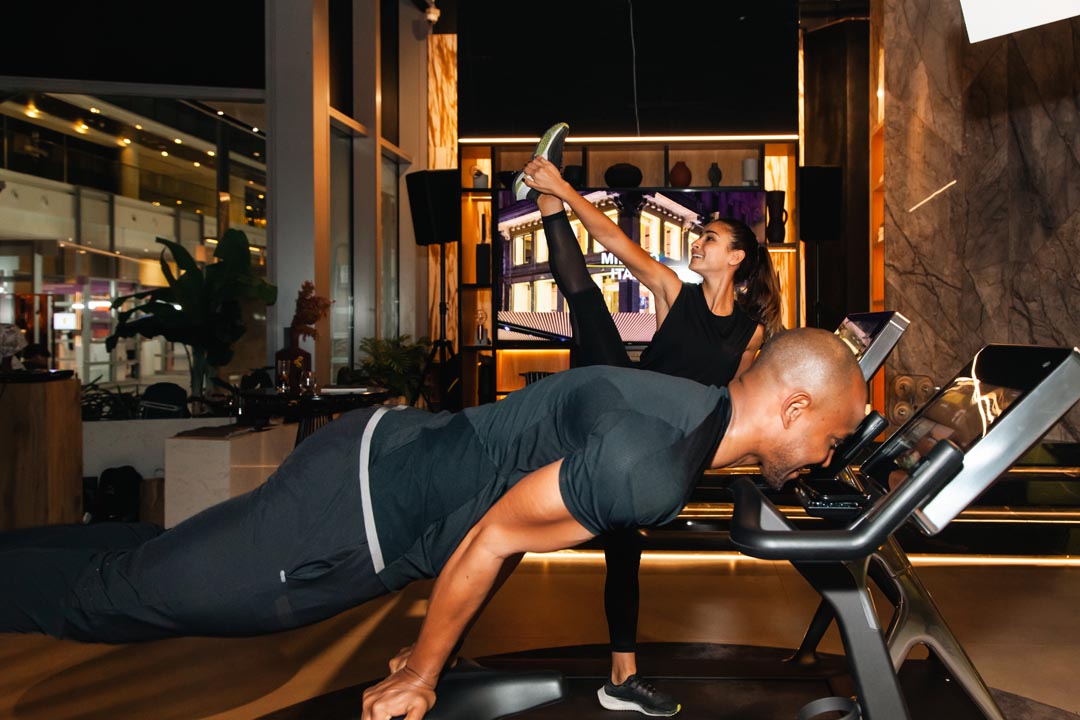 During the talk, Colombo discussed the need for a deep and continuous dialogue between design and the surrounding environment in order to create spaces that are mindful of materiality and "active sustainability" where each element of the design has its function while developing sensory experiences that focuses on the well-being of the user.
Technogym product lines respond to creating solutions to these shifts, whether it's opting for top-tier equipment or an intuitive platform for a variety of settings: be it compact spaces, on-demand training programs or for athletic training within various sports with products such as the Technogym MY RUN silent home treadmill, multifunctional Technogym Bench, or the Personal Line.
The Personal Line is Technogym's premium collection of home fitness equipment that combines the style of renowned designer Antonio Citterio with Technogym's experience in the world of fitness and sport as official supplier to the last eight Olympic Games. In addition to offering the best in cutting-edge biomechanics and digital technology, the products in the Personal Line are comprised of the finest Italian craftsmanship and include the treadmill, bike, recline, elliptical, Kinesis and Power Station which create a complete home gym.
Additionally, the Technogym Bench has been designed to combine maximum exercise variety with a minimum footprint by enabling the largest range of exercises in a very limited space. Compact and easy to move, Technogym Bench is the perfect solution for any environment. With over 200 exercise options, Technogym Bench allows ability to combine weights, elastic bands, dumbbells, weighted knuckles, and a training mat for endless total body workouts. It also includes access to video workout programs for guidance on workouts.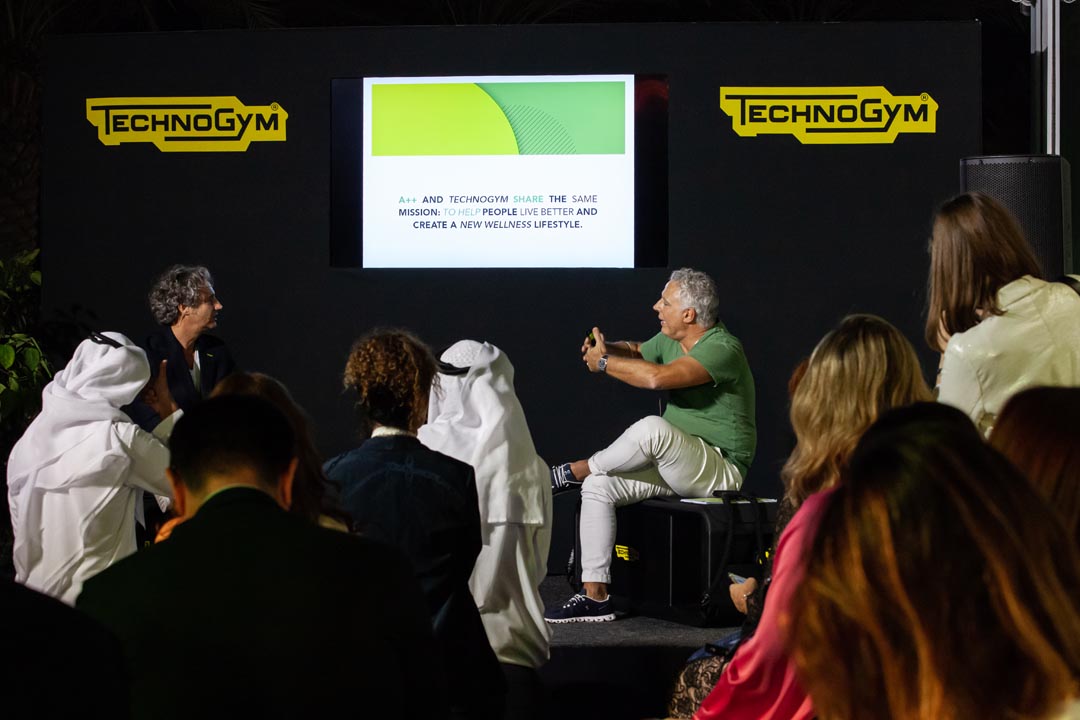 While the world continues to navigate the realities and effects of the COVID-19 pandemic, behaviours such as home fitness has grown in popularity, setting home-work outs and the creation of home-gyms at the forefront. As wellness takes an enormous priority globally, Colombo discussed how design and fitness can merge to create accessible, effective and flexible methods in spaces that are mindful of one's holistic well-being.
You can watch the webinar of the first Technogym Design Talks Dubai with Paolo Colombo by registering on the following link: https://www.technogym.com/land/en-int/the-new-trends-in-wellness-design-2021_paolo-colombo/