"I have always loved being creative, and [I] felt more alive doing that," begins Sizar Alexis, who started his professional path as a trained design engineer, working at Volvo for six years before deciding to start all over again. He studied at Beckmans College of Design in Stockholm and soon after, in 2019, launched his own design studio.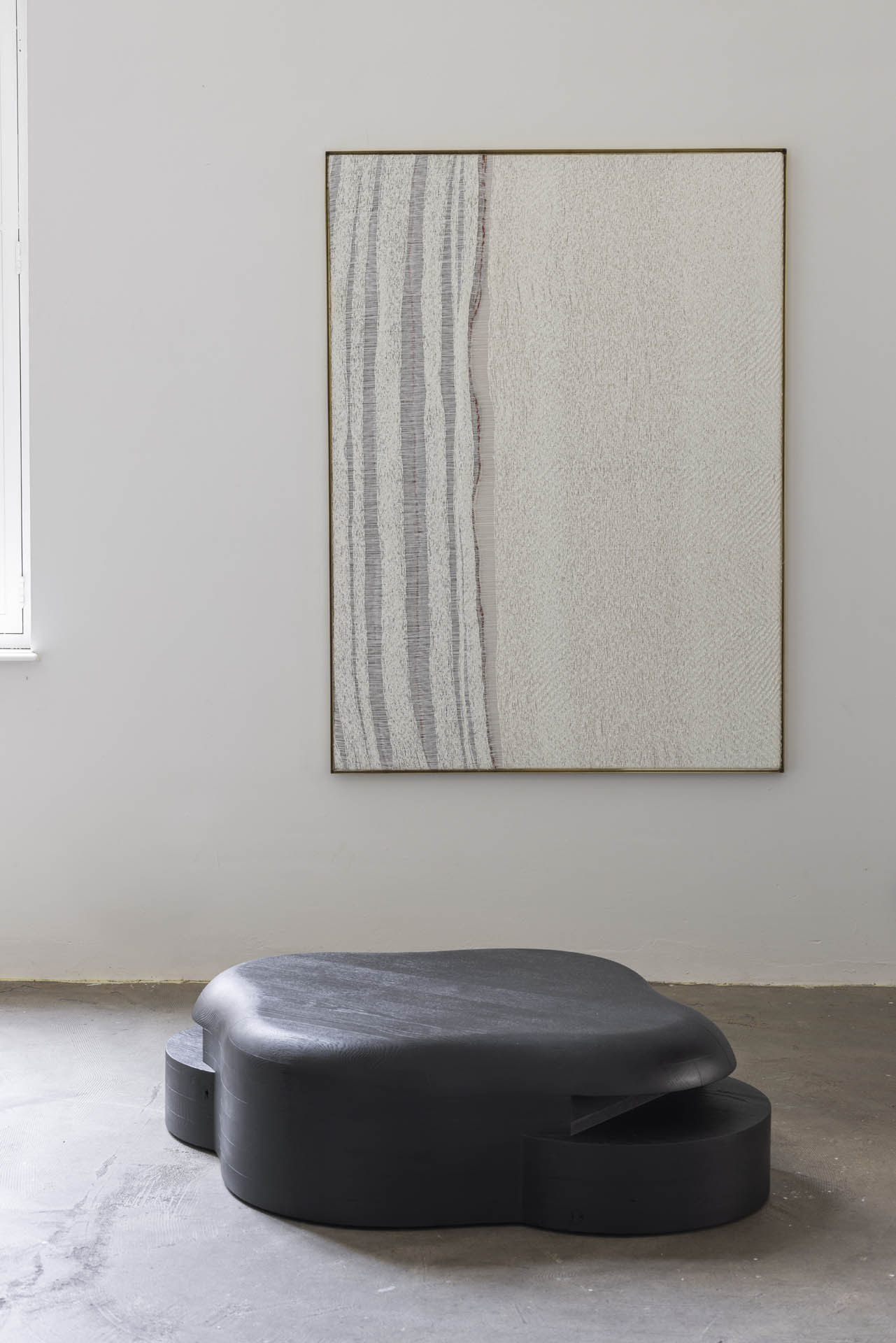 Currently based in Sweden, Alexis was born in a small Iraqi town called Ankawa in the Erbil neighbourhood, where many of his relatives still live, giving him more reason to return frequently. "One of my goals is to visit some of the ancient sites throughout the country, document them and draw new perspectives for new projects." 
Aiming to create objects that showcase both stillness and a strong character through natural materials, Alexis favours wood, which he sees as a way to form a bridging bond between man and nature. Blackened steel has also become part of his visual vocabulary.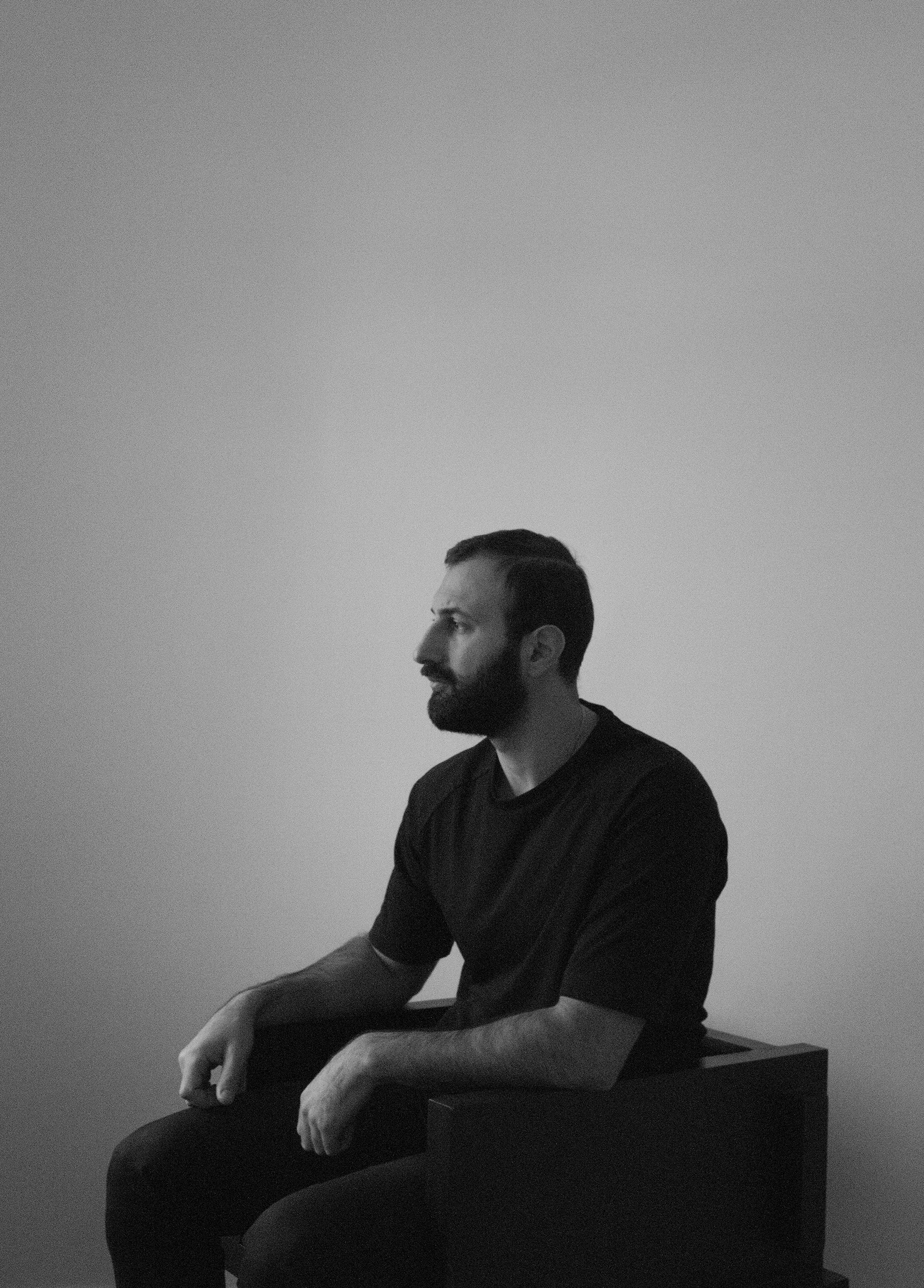 "Since my debut, I have always been drawn to pure colours and I tend to use textures to express strength, modernity and emotions," Alexis adds.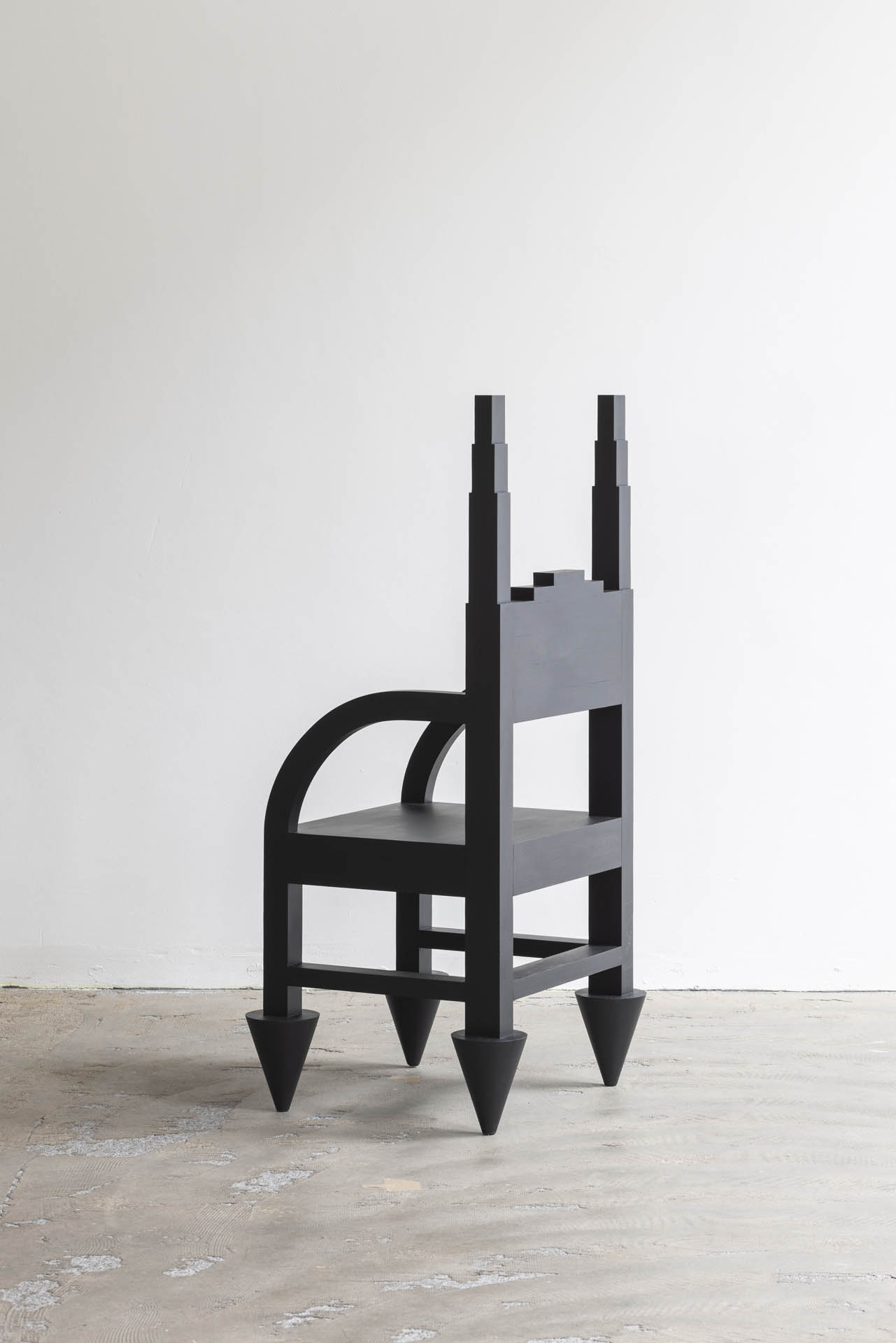 Among some of his references are Iraqi-American artist Michael Rakowitz, who gives new life to artefacts looted or stolen in Iraq, as well as American designer Rick Owens for his monumental sculptural furniture.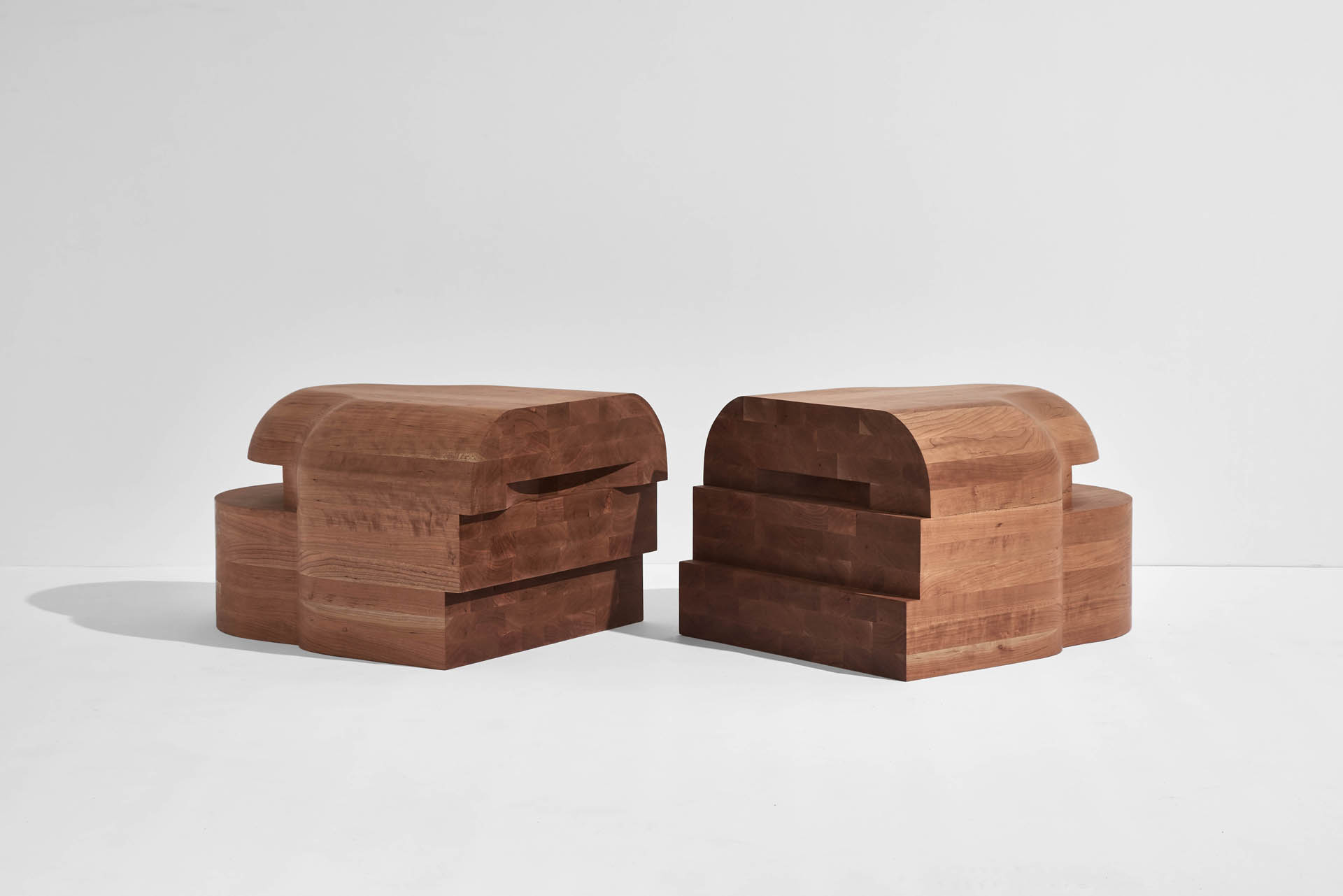 Alexis's creations, too, are sculptural. Nurtured by an historical approach to enlighten and inform the past in a contemporary way, his designs express a serene and mystic feel.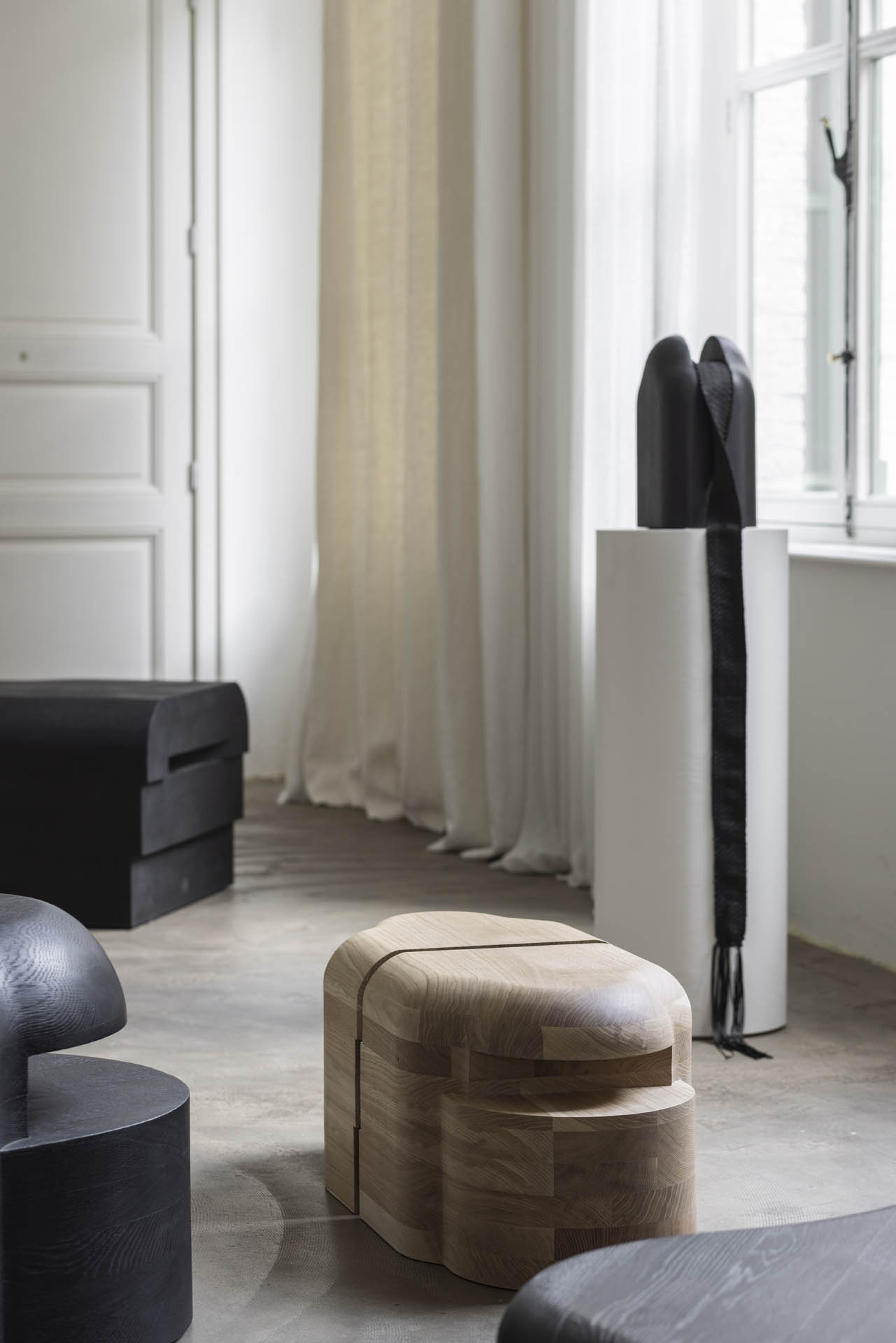 "As a Swedish-Iraqi designer, I identify … with the ancient Mesopotamian heritage," says Alexis. "I believe in re-telling a small part of this ancient culture through my projects and I hope to inspire others to elevate their cultures artistically, to identify with [them] in a way that they can develop a stronger essentialist identity in today's society."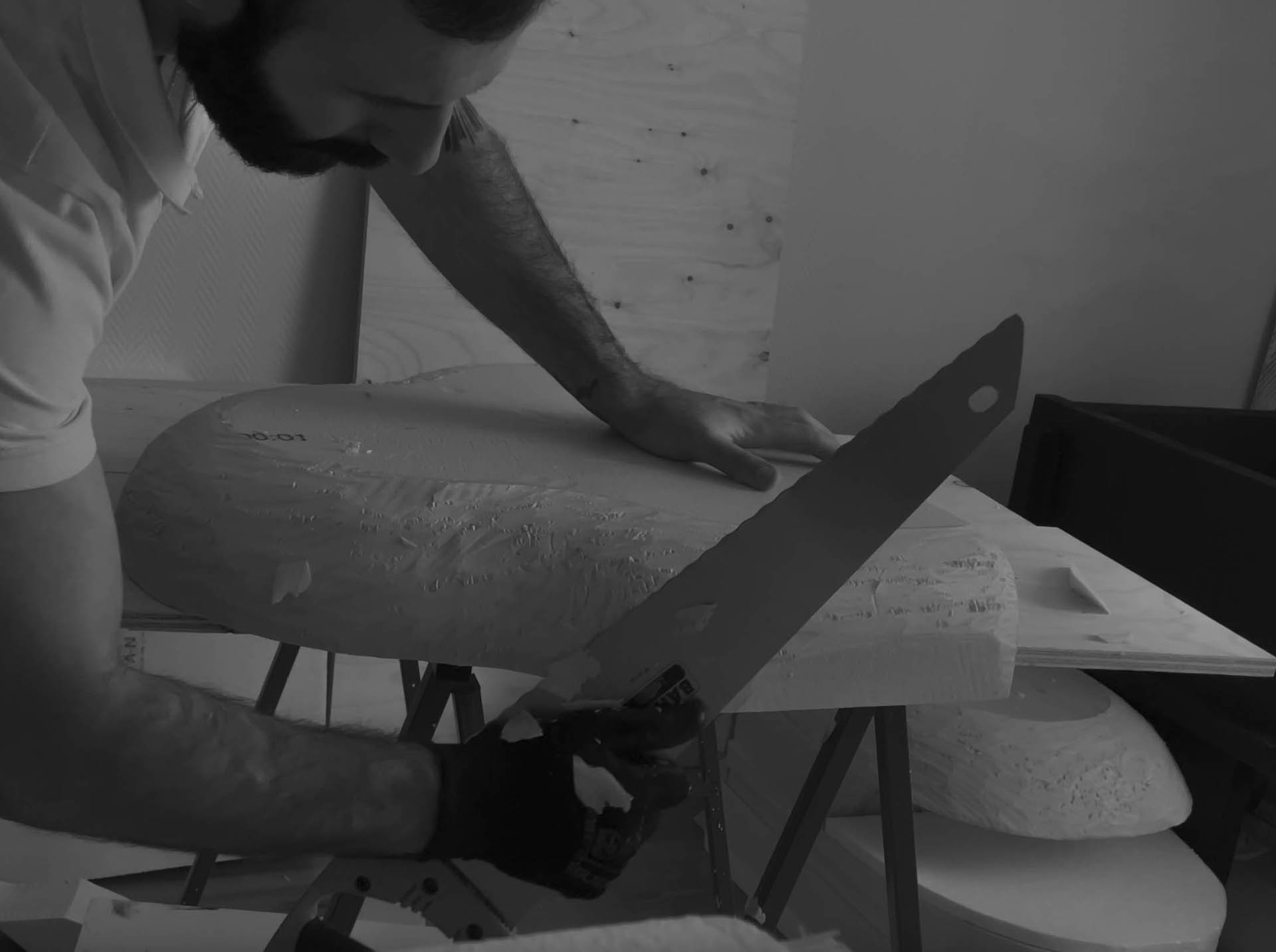 Drawing inspiration from cultural narratives and brutalist architecture, Alexis's creative process is informed by the environment or the space that his objects will inhabit. The first step usually consists of allowing himself to express his idea of a certain form through many elaborate hand-drawn sketches. Then, searching for the essence of the object, he looks closely at the volumes and how they should be constructed, using 3D software to experiment. When he finally feels that the object represents what he wants to convey, Alexis makes the first 1-to-1-scale prototype. "This is when I get to see the volume in real life and can interact with it and make the necessary changes," he explains.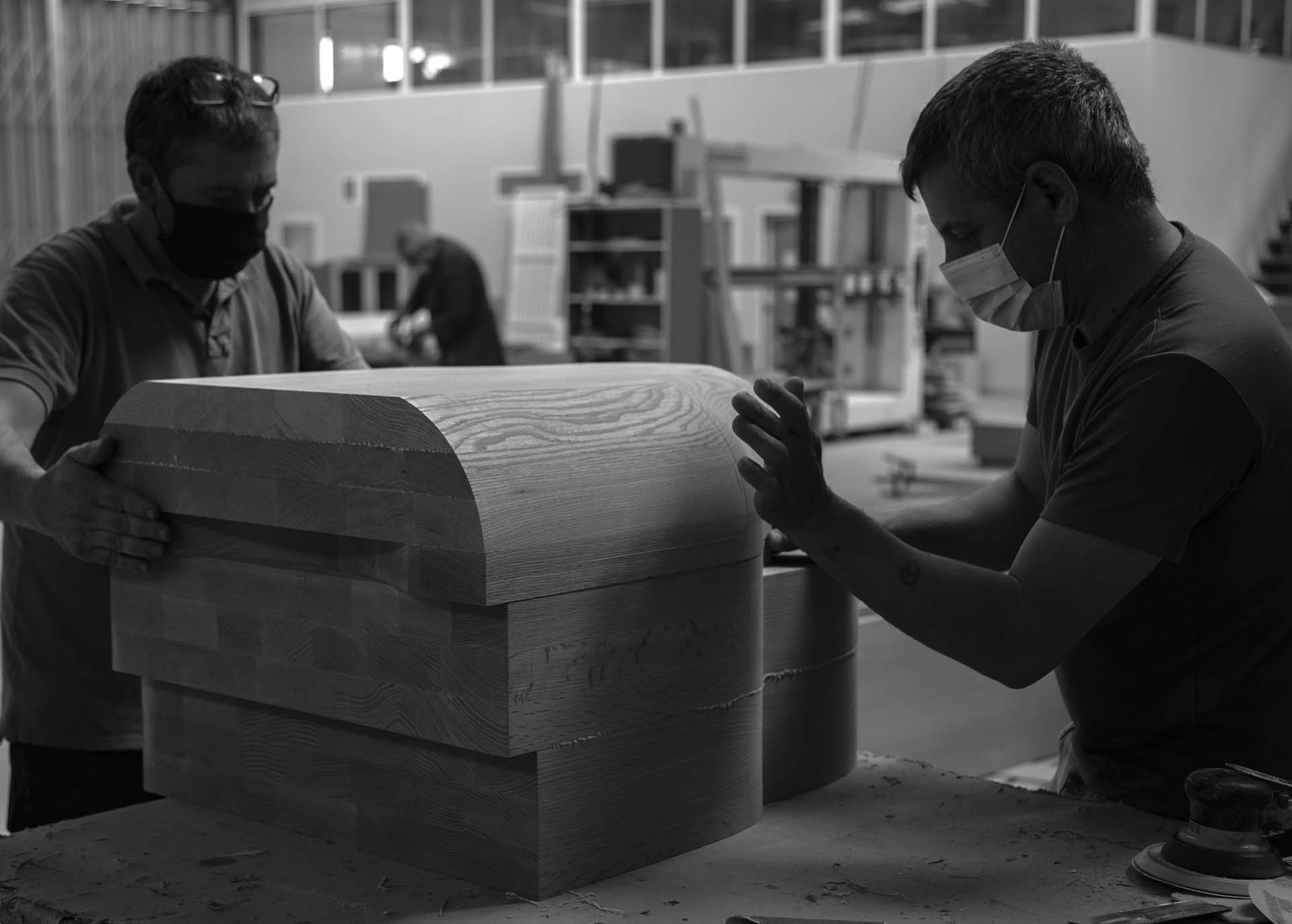 Currently part of a duo show on view until 8 January 2023 at Atelier Ecru Gallery in Ghent, Belgium, Alexis created a new work for the occasion in collaboration with Belgian textile artist-designer Nathalie Van der Massen. The resulting contemporary interpretation of the traditional thrones of ancient Mesopotamia represents their shared love and respect for heritage and craftsmanship.