Dutch designer Sabine Marcelis has transformed the Research Centre of Het Nieuwe Instituut in Rotterdam by utilising existing furniture as well as several smart interventions, resulting in a completely revitalised space that prioritises openness and connectivity using a sustainable approach.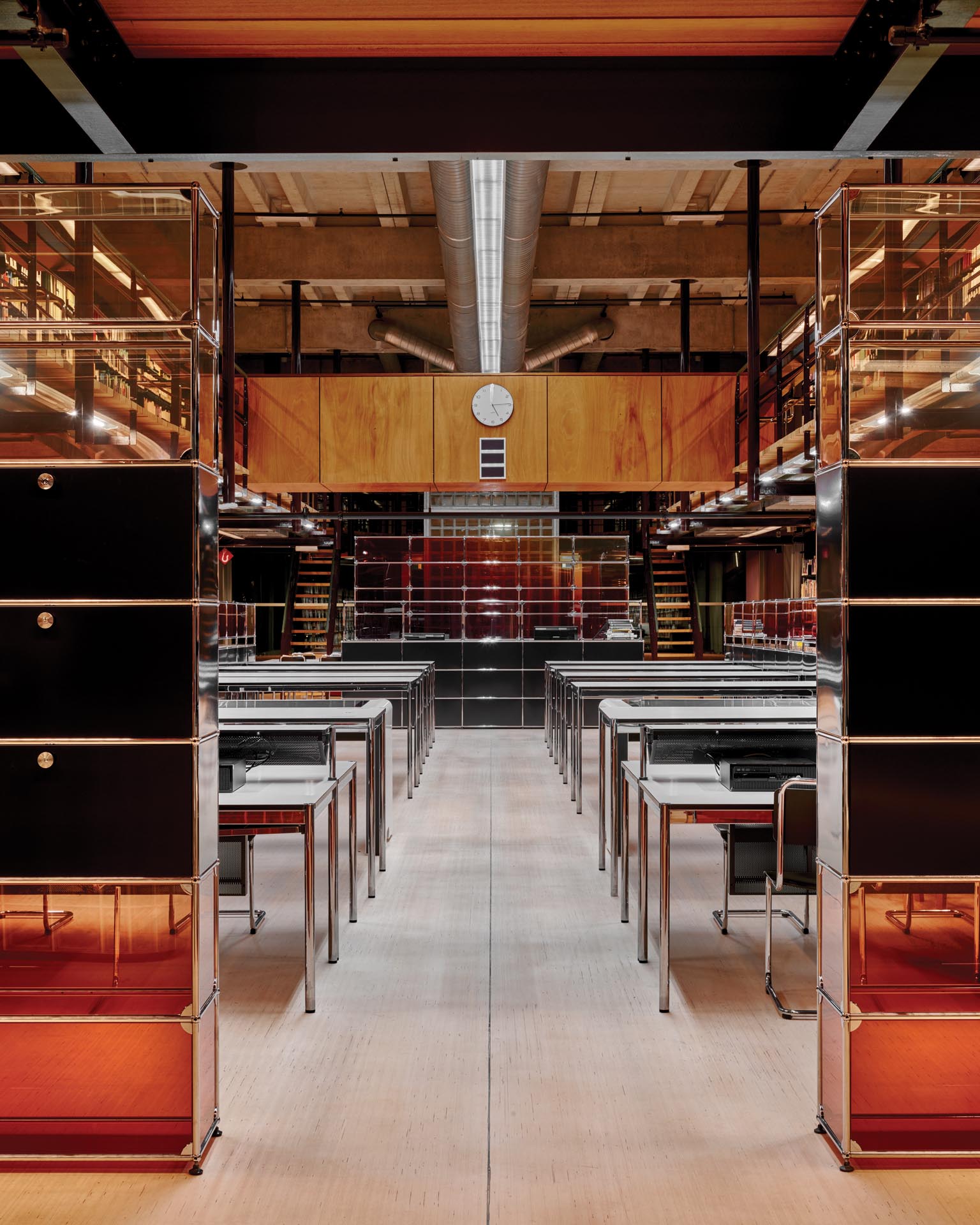 The Research Centre is literally and figuratively the heart of the building where the library, with approximately 70,000 books and a very extensive magazine collection, can be found; it also houses the National Collection for Dutch Architecture and Urban Planning. While the original set-up was primarily aimed at facilitating academic research in the National Collection, the new design accommodates a host of possibilities when it comes to use. Visitors are now encouraged to meet, work and socialise.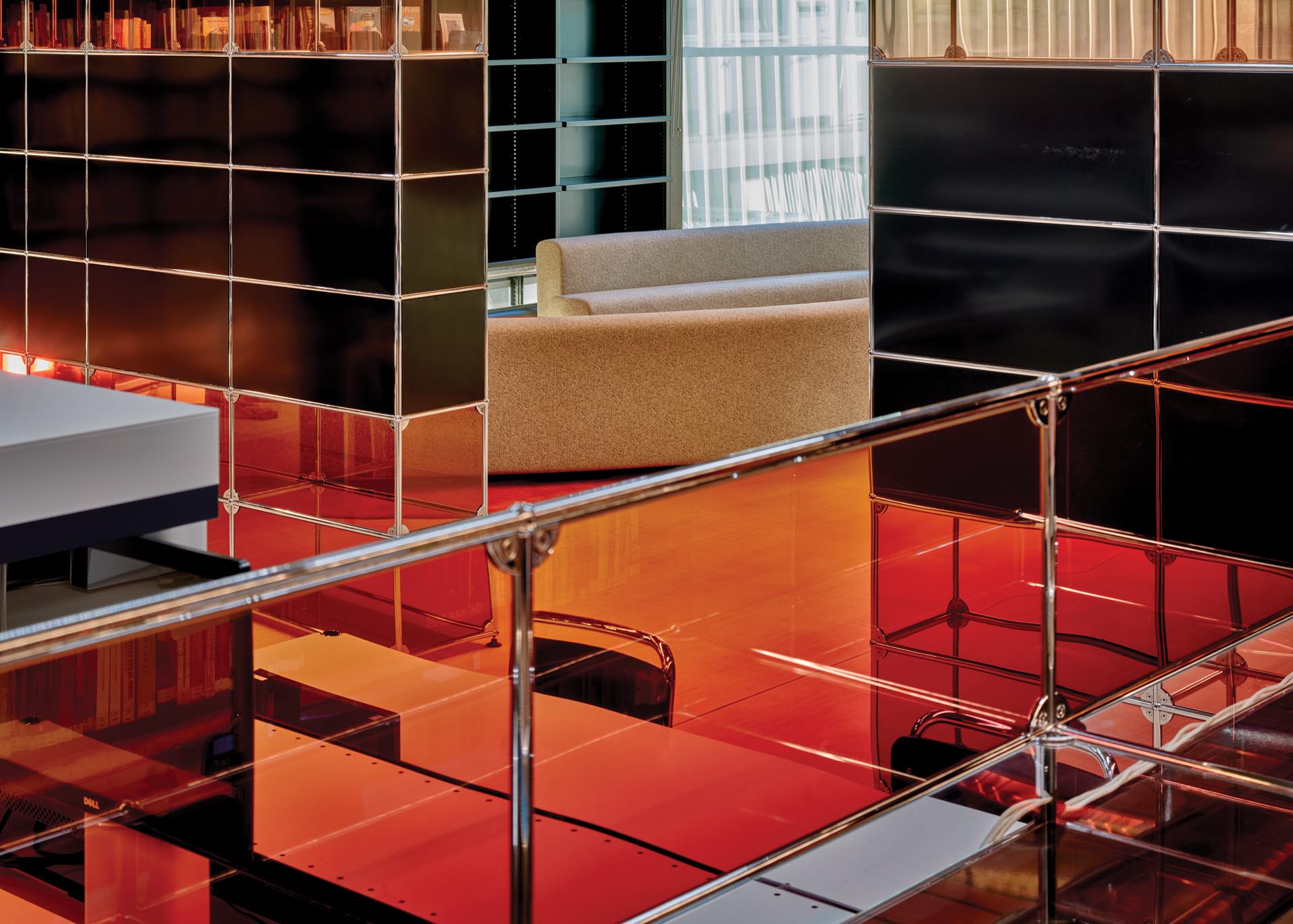 Marcelis, who is known for her works in glass, light and resin, has given the formerly heavy, dark space a colourful and human-centric facelift, creating a light and vibrant environment. With the new interventions, the former Study Centre (which was primarily designed for concentrated 'studying') will also be transformed into a Research Centre in terms of atmosphere, comprising several zones that additionally provide space for non-academic forms of research and knowledge sharing.
One of the main components of this transformation entails reusing the existing USM furniture, which has been part of the Study Centre since the institute's opening in 1933. The designer reconfigured the USM Haller cabinets which previously defined the space, integrating panels of coloured glass into the steel structure of the furniture that, while maintaining its enclosing function, creates a sense of transparency and a renewed vibrancy. She has also introduced resin elements, in addition to opening up the walls to allow more light to enter the space. Originally designed for storage, the new layout leverages the USM Haller system to help define the spaces within the broader building space.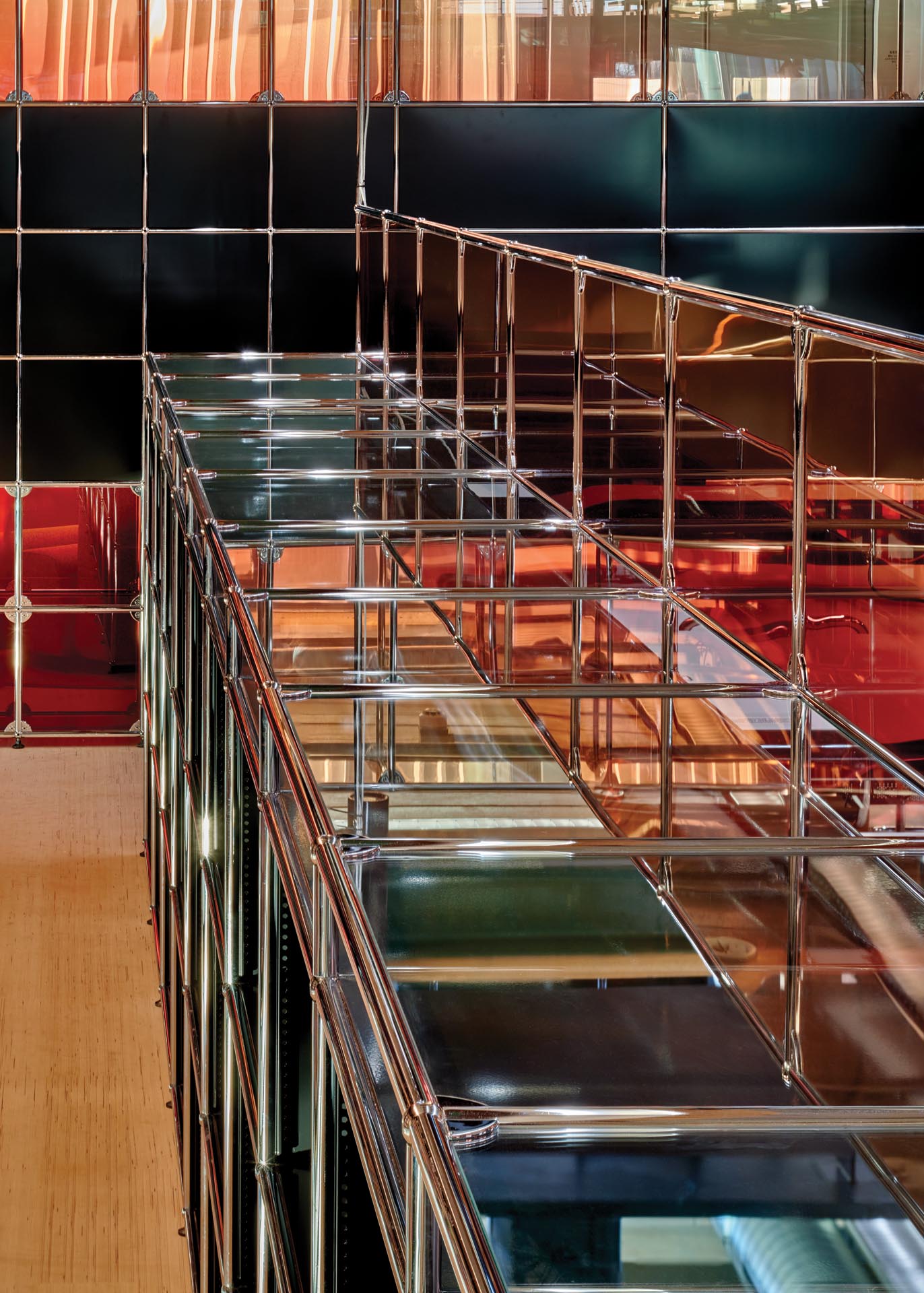 "Modular designs allow for adaptability and personalisation, offering an opportunity to change a space without having to reinvest in new solutions," says Eric Berchtold, director – Middle East, Africa & India for USM Modular Furniture.
"Design classics such as the USM Haller system are iconic because they offer not only agility in design but [also] longevity as a result of the materials they are created with. To be able to completely transform a space using the foundations of furniture that is over 30 years old, and to have it create a modern, inspiring space for visitors, is unique."