Reem Olyan and Jumama Qasem are Palestinian designers behind the recently launched Rejo Design Studio, based between Riyadh,  Saudi Arabia – where Olyan was born and raised – and Gaza, Palestine, where Qasem currently resides.
The duo met at the Islamic University of Gaza where they were both studying architecture and engineering and quickly discovered their mutual appreciation for furniture design. Rejo Design Studio was set up to celebrate the rich and colourful culture and heritage of the Middle East.
"We launched Rejo to make our mark with oriental pieces, cultured with artistic shapes and colours instead of the copy-paste designs in the region," the duo shares. "Working from two different areas of the region has given us an advantage in being able to explore the rich culture of the Middle East. Our work has become more about identity and environmental influences."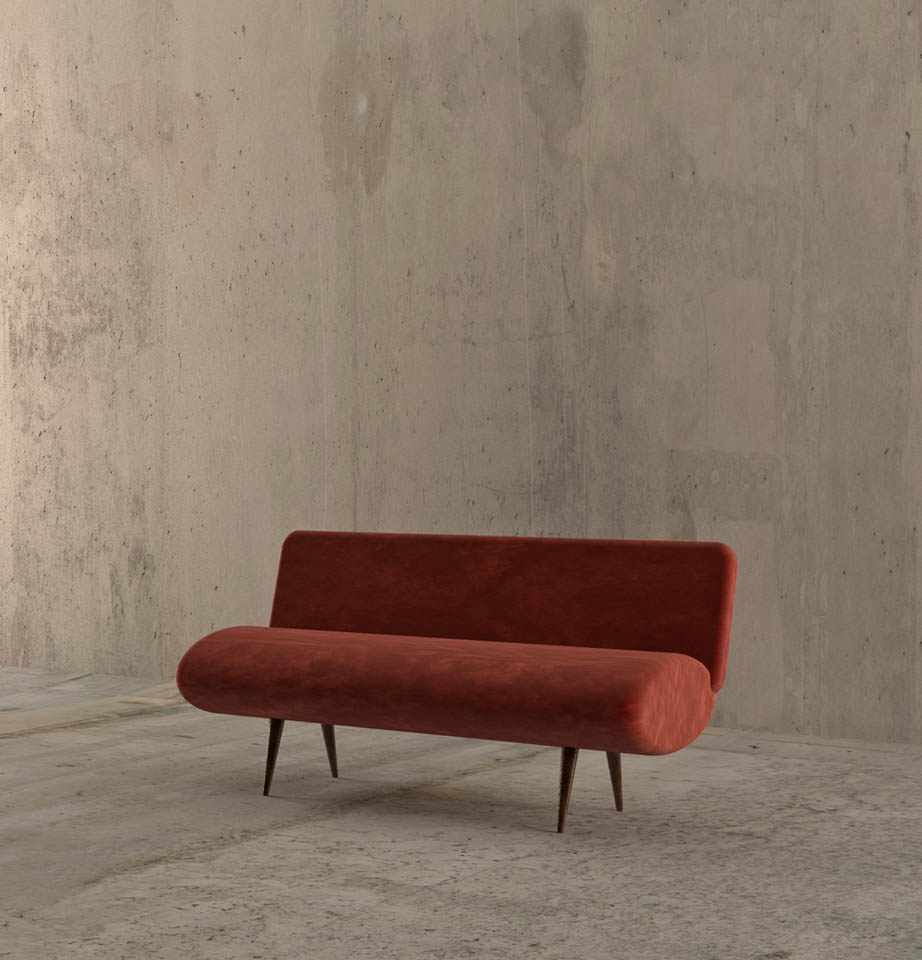 Rejo launched its first collection at Dubai Design Week in 2019 as part of Downtown Editions, curated by Ghassan Salameh. Titled 'Suitcase', the three-piece collection included the Sheba cabinet, the Rudo stool and the Aliaa Table, which were all produced in Riyadh. The concept behind the collection was based on the various inspirations the designers came across upon their travels, with each item capturing a piece of memory in the form of an object. Suitcase told visual stories from Yemen, India and Ndebele in South Africa.
The harsh reality of living in Gaza has prompted the designers to focus on creating works that were strong in shape and bold in colour. "We have experienced three different wars in Gaza in less than 10 years. Seeing the destruction, the fear and the grey colour of the smoke that dyed the city, made us want to create strong shapes and bold colours".
They attribute Middle Eastern cultural influences as a strong point of reference, using visual cues such as patterns, inscriptions and national clothing, in addition to architectural motifs such as the domes and triangles of the minarets or the elongated fronds of palms. "All the richness in the shapes around us is reflected one way or another in our work," they explain.
The designers also work with a strong colour palette, which is also attributed to cultural influences and a form of resistance against neglecting these cultural identities.
"We believe that colour is one of the main factors when we try to communicate something through design. We can't ignore the fact that our homes have always been full of colour. This has always been part of our culture and can be seen through our traditional clothes and patterns. But we feel that we may have lost this beautiful tradition due to being obsessed with neutral colours. Also, in these uncertain times, struggling with feelings of unrest, grief and anxiety, there is a craving for colour that has the ability to instil a sense of reassurance and comfort."
Although the studio is quite young and has already experienced its set of victories, challenges continue to persist. One of such issues is the struggle of creating an environment for furniture design in their respective regions, where the designers feel a lack of interest towards the local market and a greater focus on importing commercially-made products from abroad.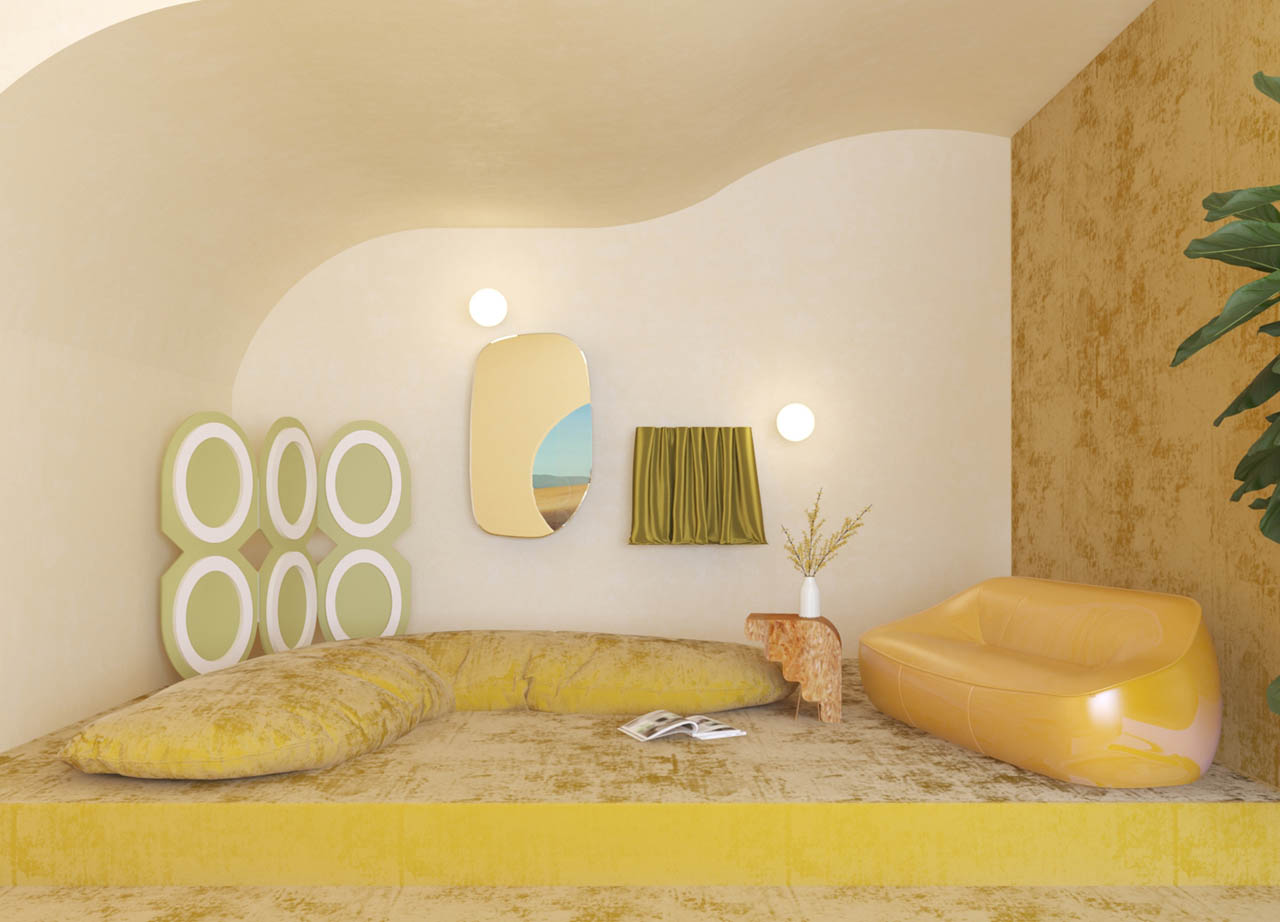 Another challenge is the long-distance business set up and travel complications, which at times, creates difficulties for Qasem to attend events, such as the duo's debut launch in Dubai.
"We usually do not like talking about this as we want to be recognised for our work and not because of the struggle we have been through," the duo says. "We tried to overcome these obstacles as much as possible to complete our designs and connect our work to platforms that are interested in furniture, whether through communicating with local manufacturers or international companies that specialise in designing and producing furniture.
"And although our attempts, many times, have been unsuccessful, this has not prevented us from continuing to work and always strive to create new ideas because we love what we do."
The duo is currently designing the interiors for a mosque in Riyadh that is inspired by the ancient oriental paintings of Jean-Leon Jerome, contrasting materials such as Russo Levanto marble with Travertine, complete with a light apricot colour scheme to instil a sense of serenity and clarity to the space. The duo is also working on the final stages of its soon-to-be-launched 'Hug' collection, which will be available online along with their other pieces.