As we dive into this edition, it brings me great pleasure to highlight the exceptional strides being made in the world of design. From the inception of ground-breaking concepts to the realization of visionary creations, we find ourselves amidst a thriving era of innovation and ingenuity.
Dubai Design Week, one of the cornerstones events of the region, promises to be an exhilarating showcase of ideas, concepts, and products that are pushing the boundaries of design. From the thought-provoking exhibitions to the engaging panel discussions, every facet of Design Week is a testament to the dynamic nature of our field. For the milestone edition of the fair, identity magazine in collaboration with Downtown Design is launching a campaign titled – Creating an identity.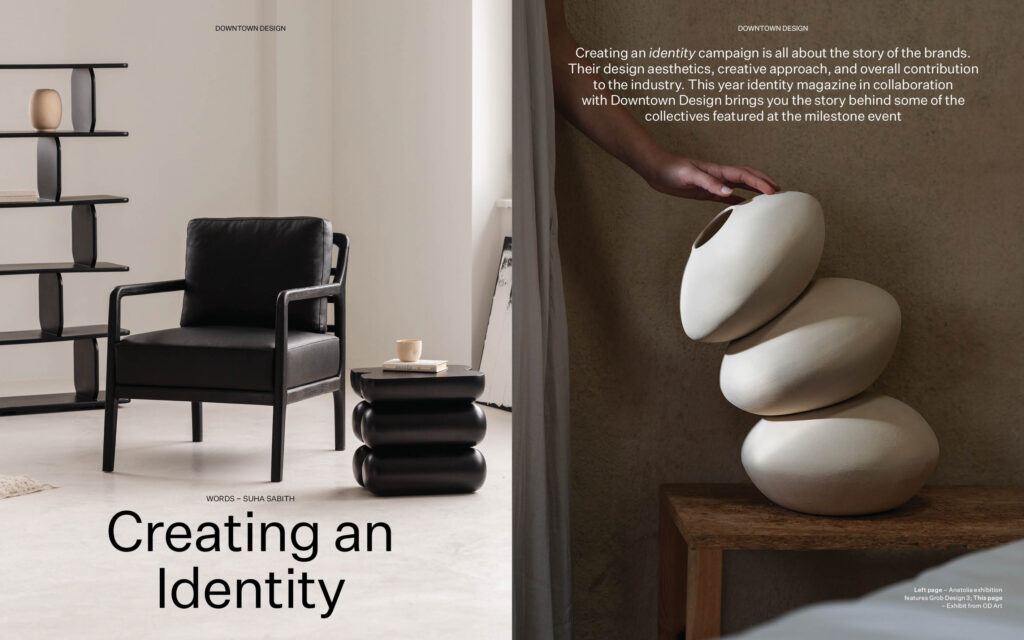 Creating an identity campaign is about the story of the brands. Their design aesthetics, creative approach, and overall contribution to the industry. The collaboration will feature a section of products that stood out among the various installations at Downtown Design. For more info on the collectives featured as part of the campaign, you can scan the QR code adjacent to stalls at the fair. We will also be hosting panel discussions and covering the event as it enfolds.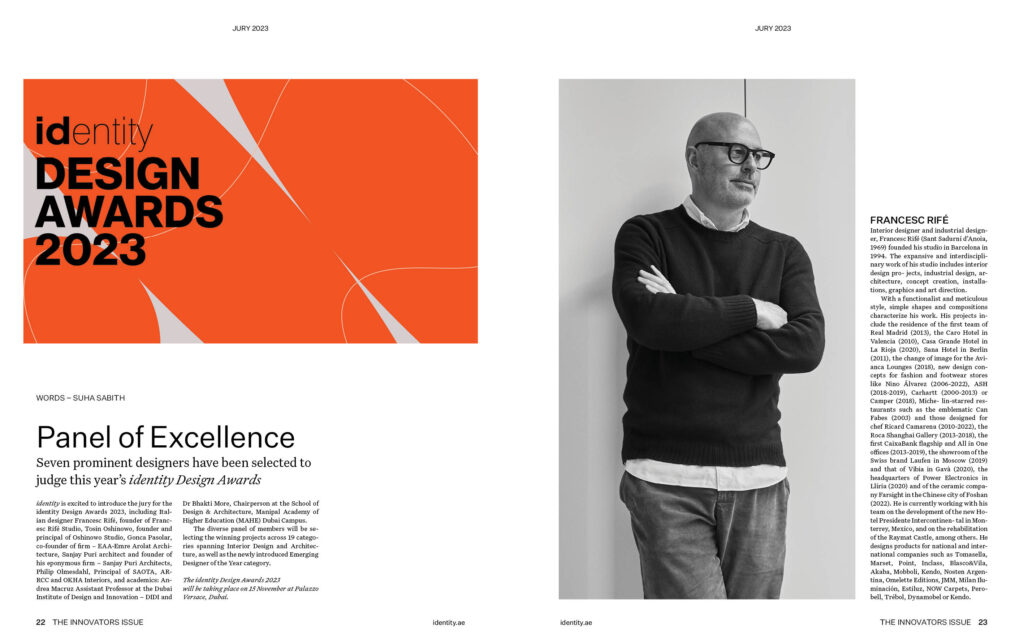 One of the pivotal moments in this journey is the unveiling of our much-anticipated awards program with the shortlists and judges. The shortlist, brimming with remarkable talent, is a testament to the boundless creativity and dedication that defines the region.
This year's shortlist is an awe-inspiring compilation of projects that embody the very essence of innovation and creativity. Each nominee represents a story of passion, perseverance, and a relentless pursuit of excellence. Their work speaks volumes about the power of design to shape experiences and inspire emotions.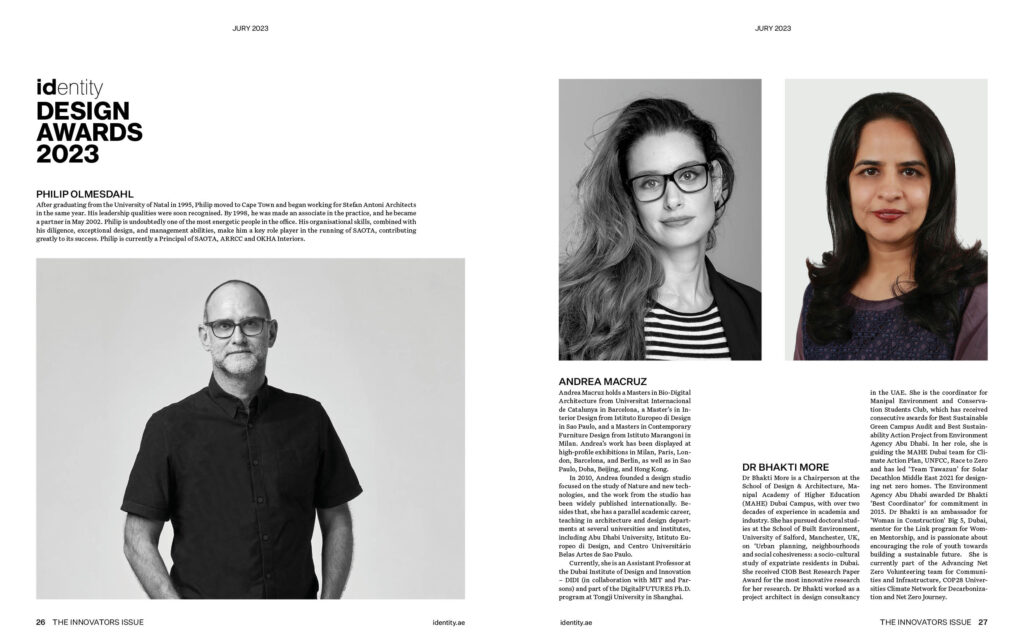 In the spirit of celebration and recognition, I extend my congratulations to all the nominees. Your contributions are a testament to the transformative power of design, and your dedication to pushing the envelope is an inspiration to us all.
Let us come together to honour these visionaries and to revel in the collective brilliance that defines our industry. See you at the awards!
Read the November 2023 'The Innovators Issue'  issue online here.