Jean-Jacques Rousseau once said that "the world of reality has its limits [while] the world of imagination is boundless." Looking back at some of the greatest achievements in design and architecture, it is impossible to think that these could have been brought to life without the creator's ability to imagine a better world. Innovations are only possible if a person is able to imagine that something which doesn't exist in reality today can, in fact, be.
This month's issue sheds light on the people whose imagination has brought forth some spectacular results, be it reimagining a prototype for a future city or creating physical worlds out of stories and memories.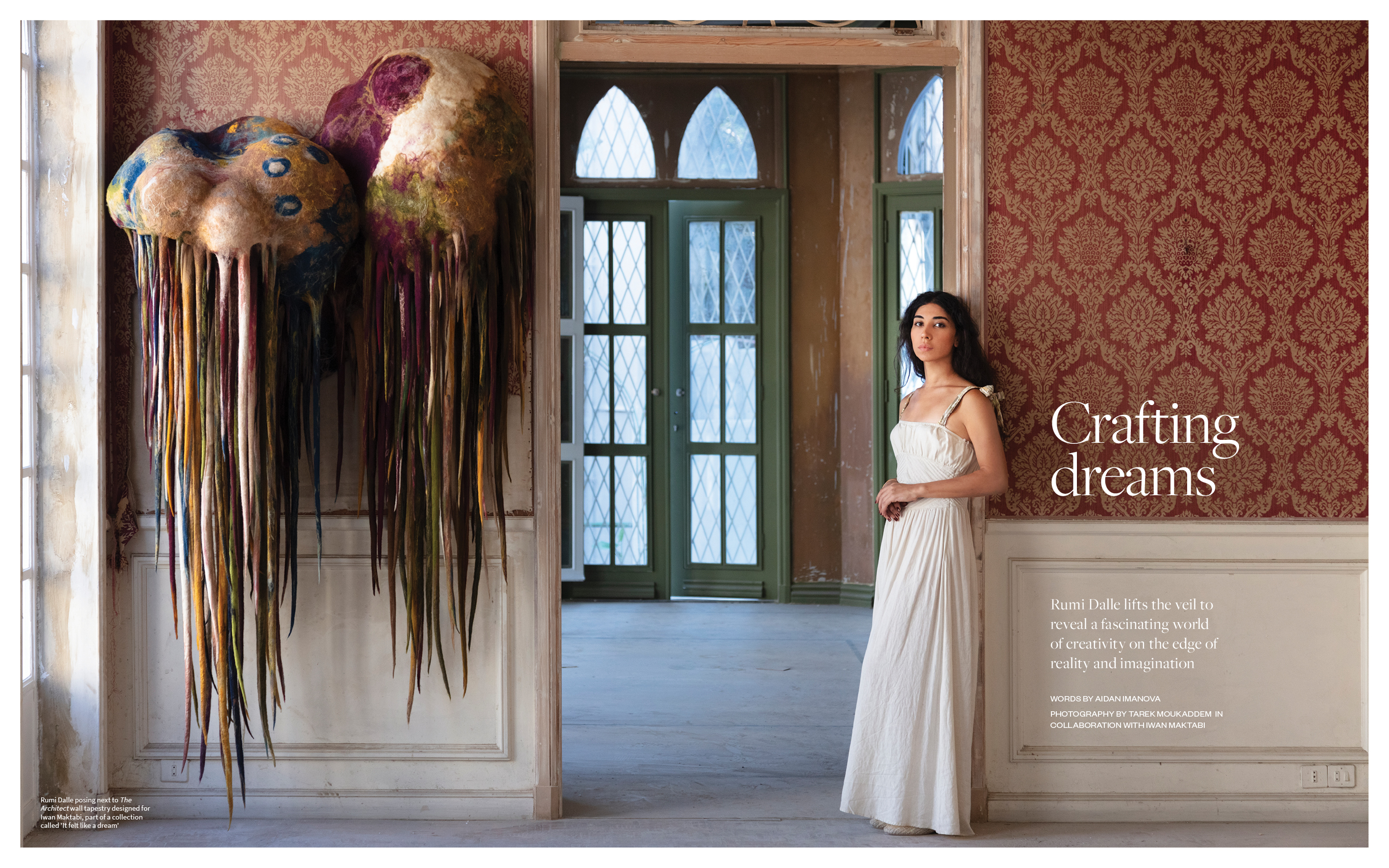 Our cover this month features the work of Lebanese artist and designer Rumi Dalle, photographed by Lebanese photographer Tarek Moukaddem, specially commissioned by identity in collaboration with leading Lebanese carpet gallery Iwan Maktabi. For this special photoshoot, Rumi poses with pieces from her recent collection for the carpet gallery, called 'It felt like a dream'. The abstract wall tapestries that are created in felt from Turkey look strangely at home in the Maison Feghali mansion located on Beirut's Sursock Street, which is currently undergoing major reconstruction and restoration works after being severely damaged by the devastating Beirut Blast on 4 August last year.
Rumi's work was the perfect fit for 'The Imagination Issue' as its timeless appeal lends itself to something that could possibly be from out of this world. Rumi taps into her inner world to retrieve memories and experiences which give life to all her designs. Her most recent work is a commission for Dubai Design Week called 'The Dream', which will be on show from 8 to 12 November. "It's really about composing a Lebanese dream," she says of the installation.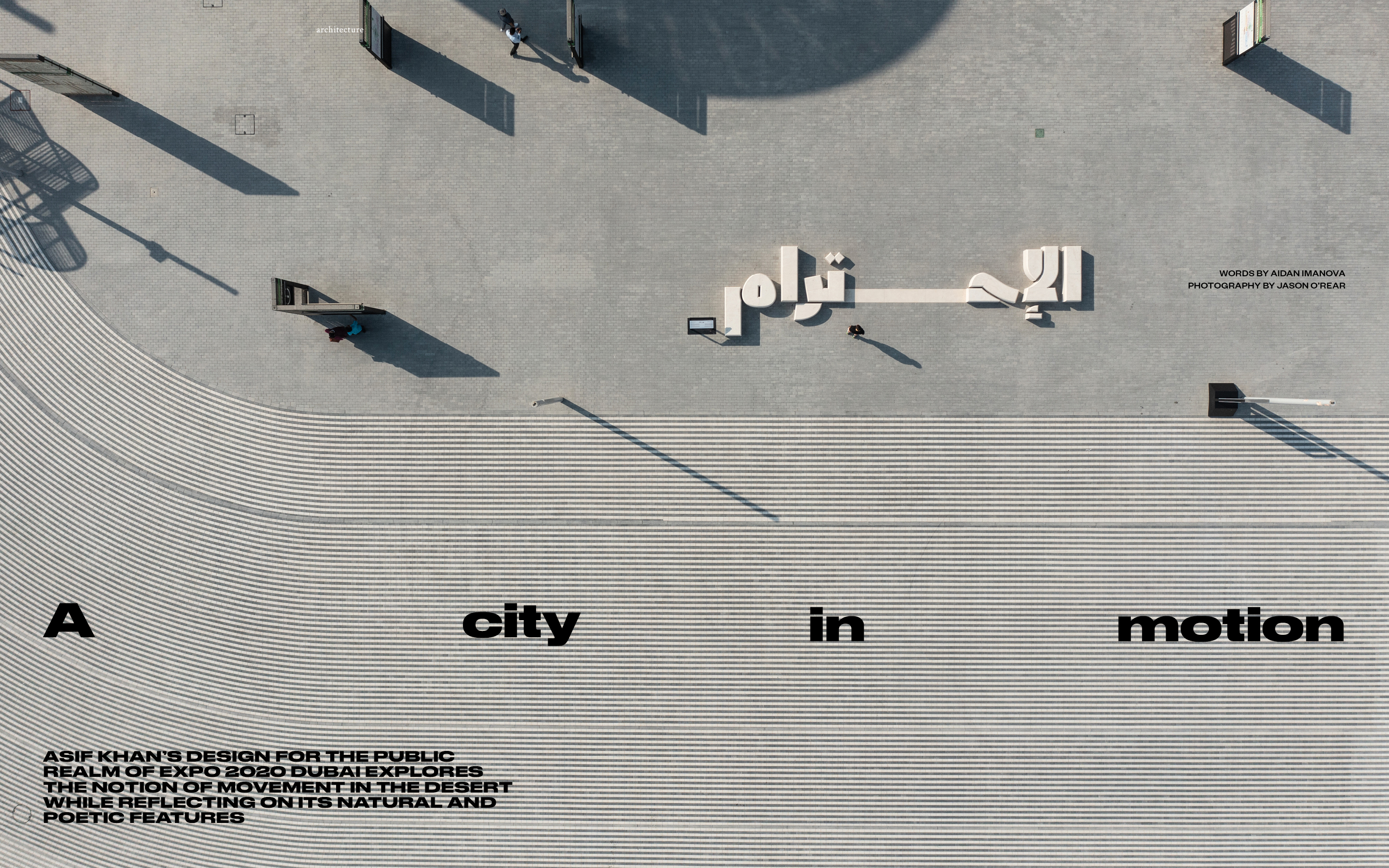 In other parts of the magazine, we look towards the African continent to discover a modern architectural masterpiece that is on the verge of decline – yet which is now set to be preserved by Moroccan and Senegalese architects Aziza Chaouni and Mourtada Gueye. The expansive fairground was the result of a vision by Senegal's first post-independence president – a visionary man who commissioned the complex in 1971 to imagine what a modern Senegal could look like, while still maintaining the vitality of its cultural heritage.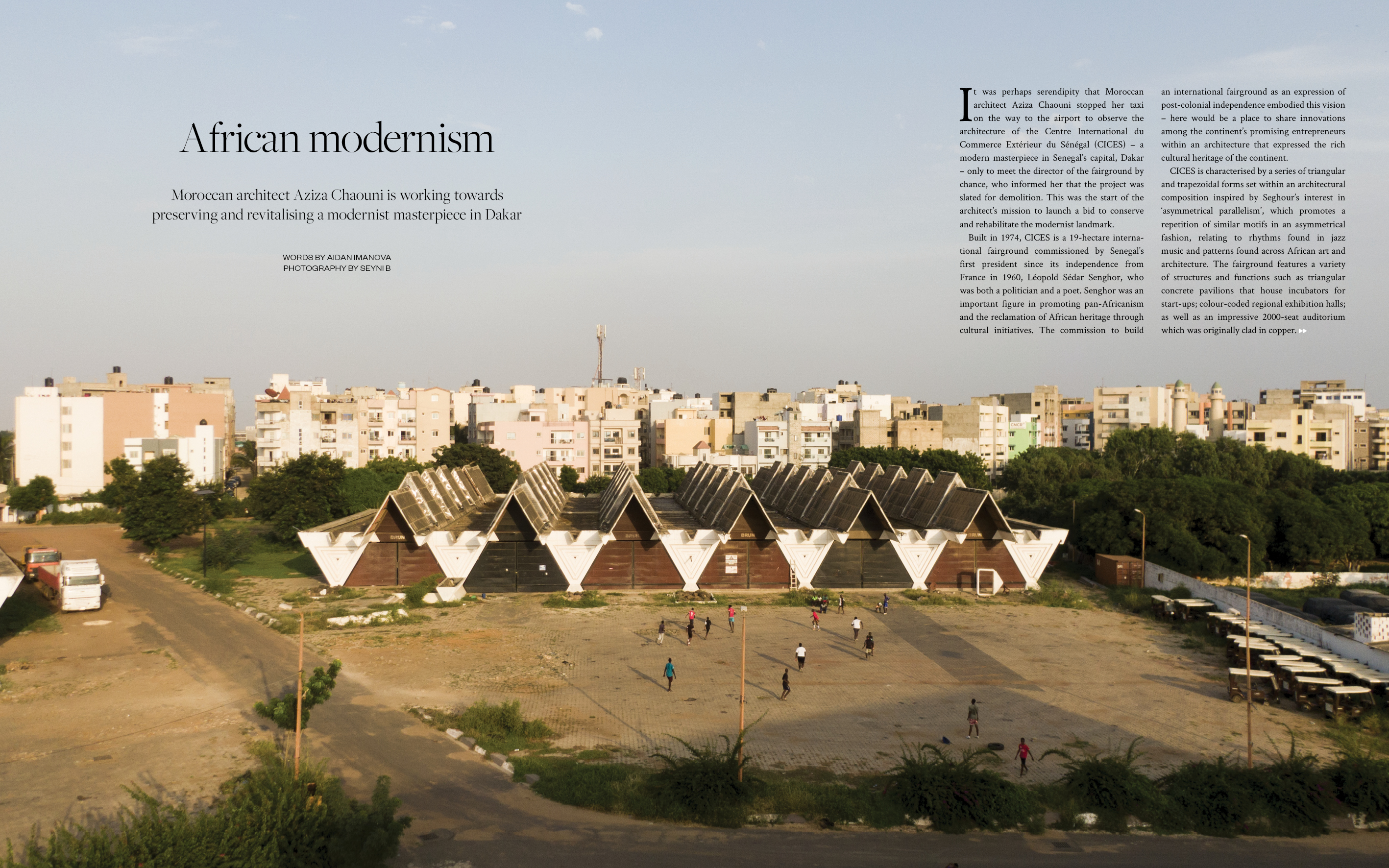 This month has also been a very busy one as the identity Design Awards are drawing near. I've had the pleasure of reviewing the many exceptional projects from across the region, and I eagerly anticipate announcing the winners at the event on 17 November. I wish everyone the best of luck and look forward to seeing many of you very soon.
Read the full issue on ISSUU here.