The worlds of art and design are often set apart, but how different are they really? While design aims to solve problems with functional solutions, good design manages to do so without compromising on aesthetic quality. In recent times, it's not been strange to see pieces of design sit alongside works of art, whether at galleries or fairs. While the lines continue to blur and designers the world over strive to diminish the labels of either one or the other, the rise of the collectible design market has made the case for design as art even stronger.
"I think art collectors are becoming design collectors now – it is becoming more and more similar," says Guillaume Excoffier, one of the two founders of collectible design gallery, Galerie Gabriel et Guillaume. In the following pages, we tour its latest exhibition – which also graces this month's cover – that is set inside a penthouse in the newly completed Fifteen Fifty residential building designed by SOM, where the duo has curated high-end, rare pieces of mid-century modern furniture alongside contemporary pieces of design and art, in their signature eclectic style.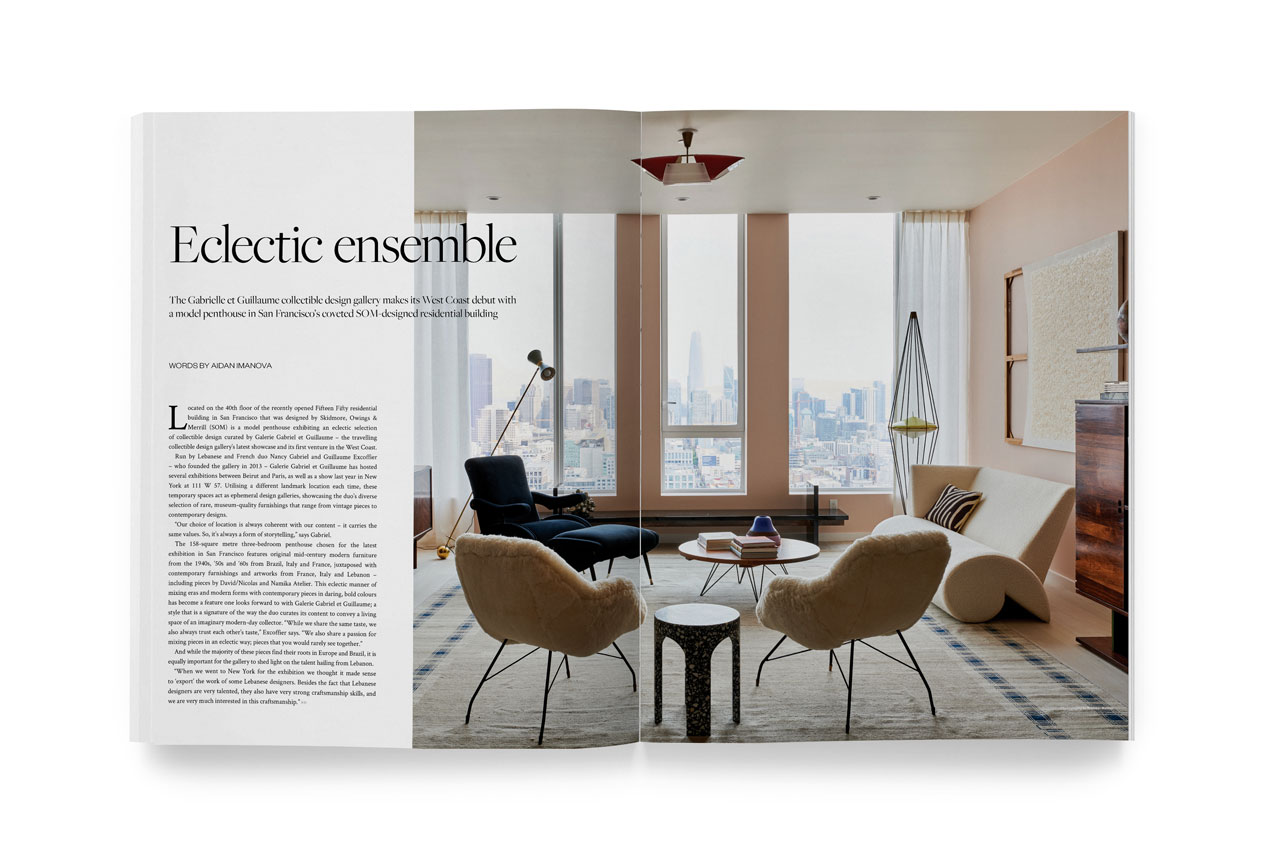 However, even with the case of collectible design, this month's contributor, design expert and advisor Cyril Zammit, stresses that although design may be valued the same as a piece of art, it is still something that is functional and should be made use of – and that's one of the reasons Excoffier and his partner Nancy Gabriel choose to show their pieces in a residential space instead of a gallery: it removes a sense of intimidation and allows one to imagine the pieces within one's own home.
"Never forget that design has a function," Zammit insists, "and you should always be able to use what you buy. If not, then it is a 'design-art' piece that you put on a pedestal and look at, the same way you would with a painting."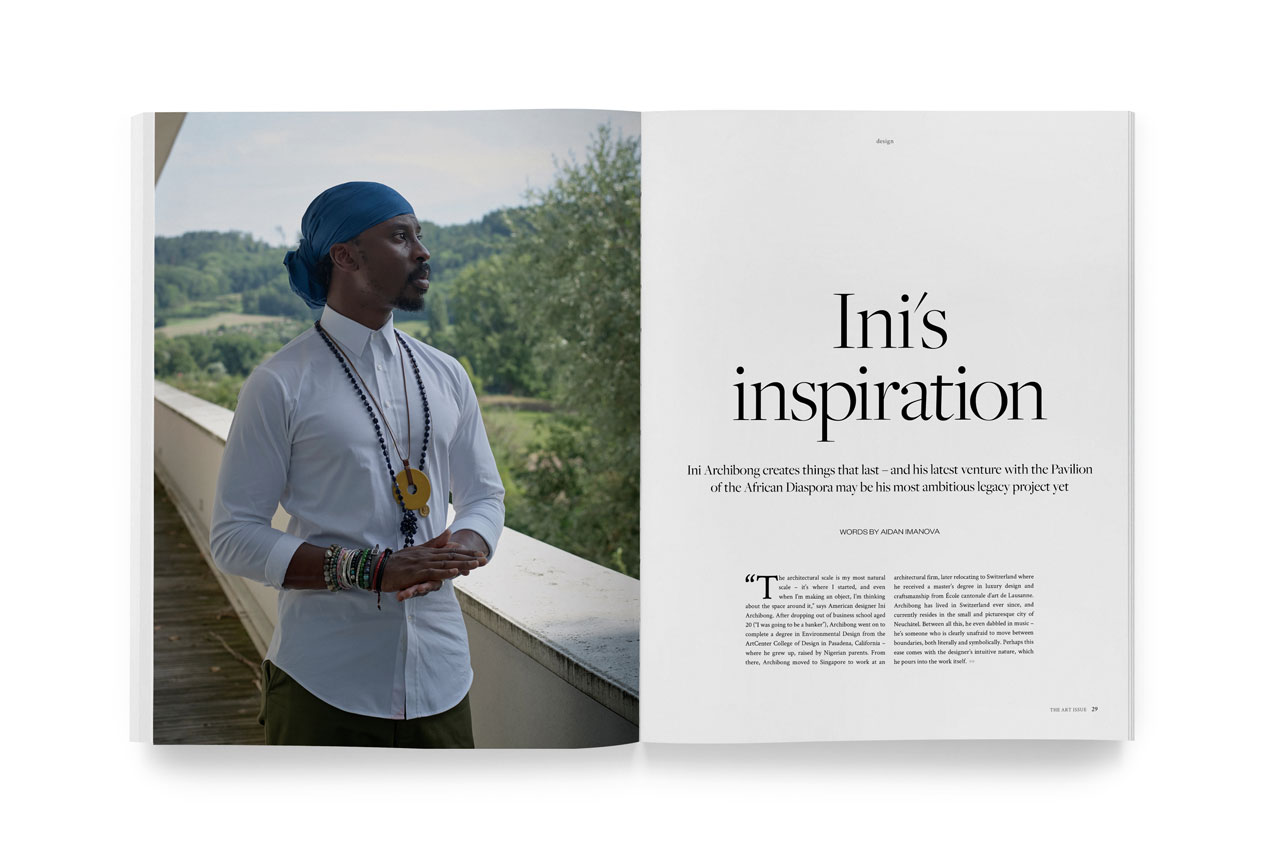 American designer Ini Archibong is the subject of our main interview this month and a great example of someone whose works take on an artistic quality that goes beyond their function, tapping into the realm of the intangible – filled with mystery and emotion. While it is often art that is considered emotive, who is to say that design can't fulfil the same purpose? And if the question arises of why design should mirror art at all, the answer, to me, is quite simple. In this world, we need beauty – be it beauty that reminds us of nature, beauty that celebrates our heritage, or even beauty that helps us escape. It also means that because we find these pieces beautiful, we buy them to last, hopefully moving away from purchasing mass-produced items that fulfil short-term needs. It makes us more conscious of what we buy and how those items make us feel.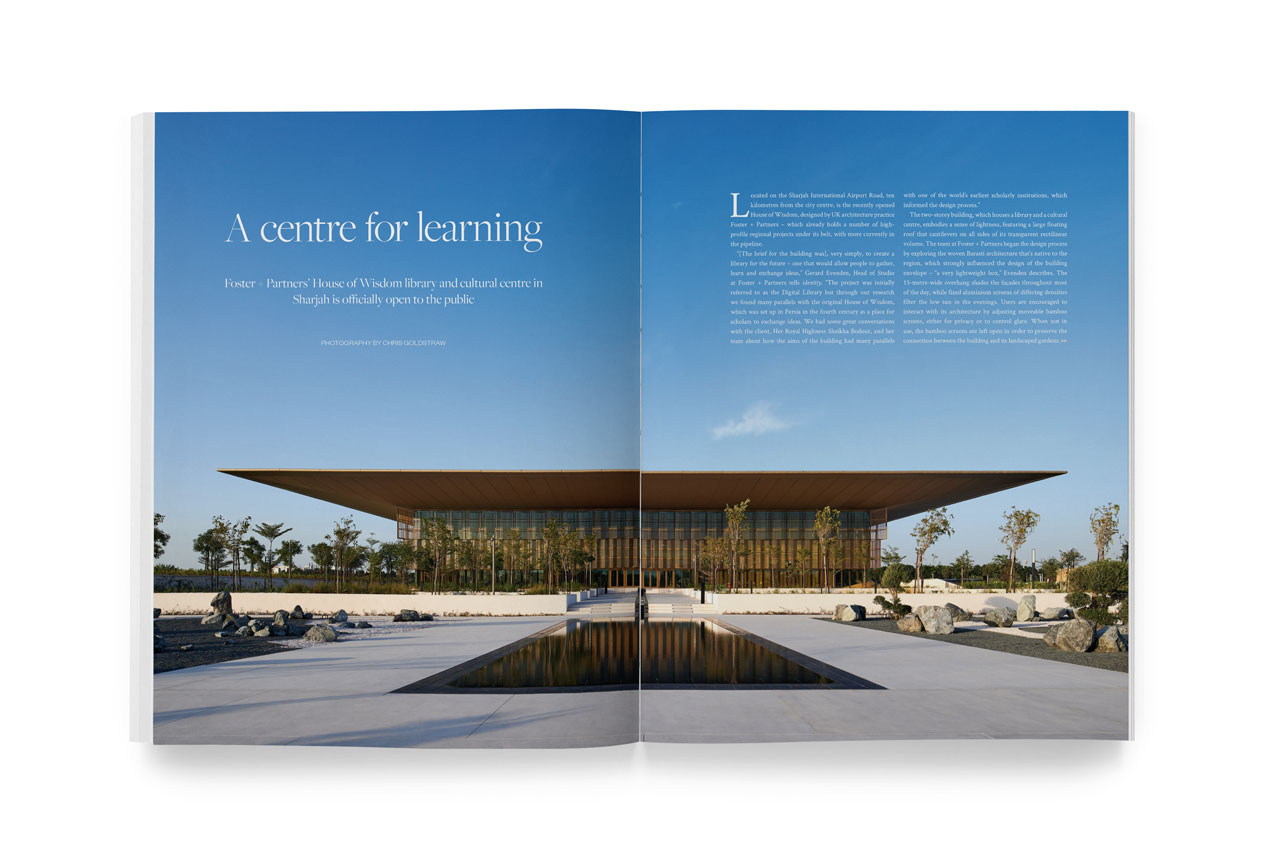 "I think it is impossible to create an object that has no feeling or emotion to it," Archibong told me the first time we met during his visit to Dubai in 2018, when he was giving a talk at Downtown Design. "I think the difficult thing is to have control over the feeling you want to express. There is a lot of design being created that doesn't consider the emotional effect of the object, and the difference might just be that I do think about it. And once you think about it, it is very difficult to design things without emotion."
Read 'The Art Issue' on ISSUU.