The next time you visit Hong Kong, forget the movie, but be sure to see the cinema. Taking the cinema out of the dark box with screen, the Chinese design firm 4N has created an out-of-this-world experience for movie-goers in Wuxi, a city known for its scenic lake views. The conceptualization of a journey along the lakeshore inspired the unusual, contemporary design.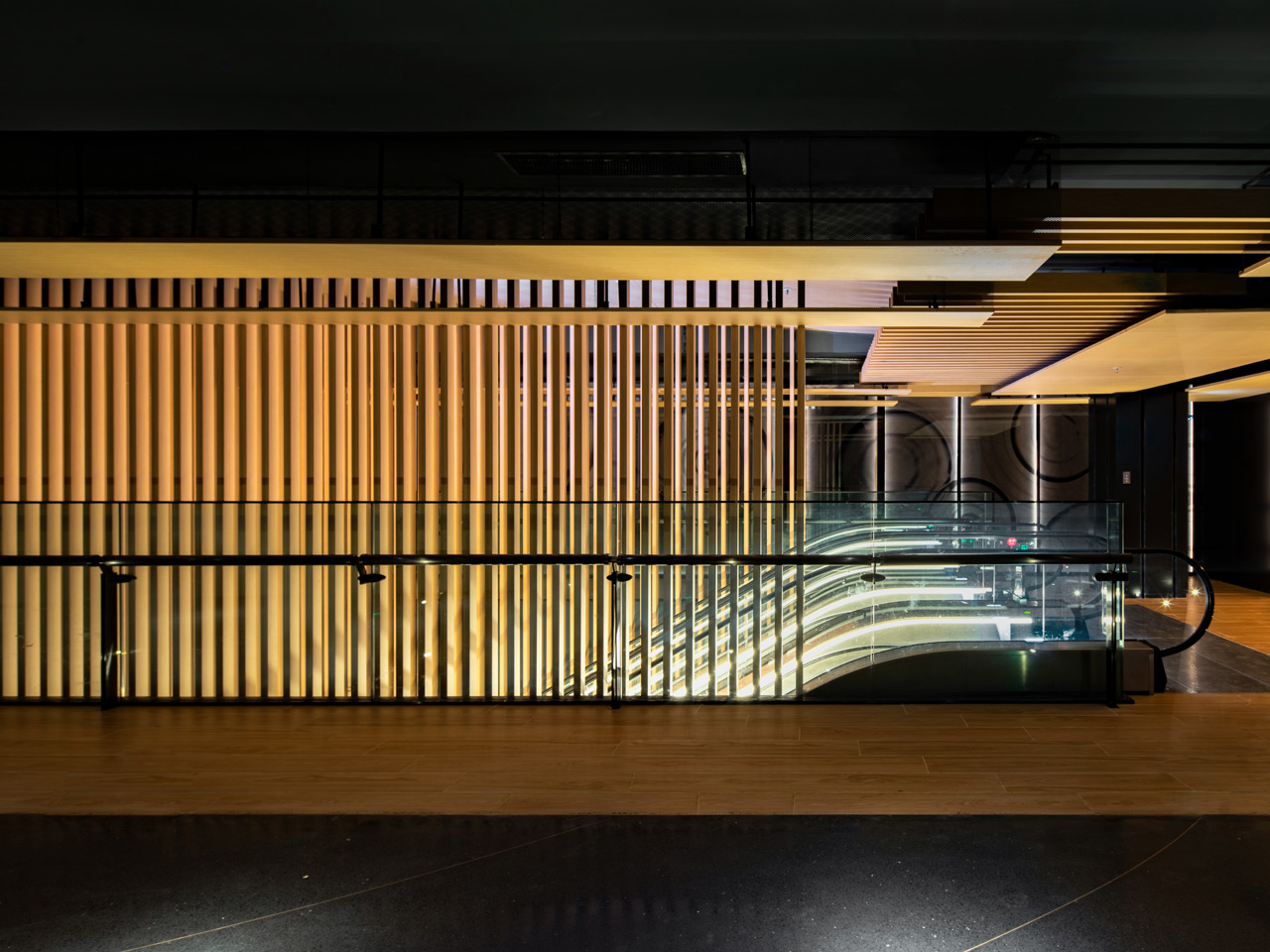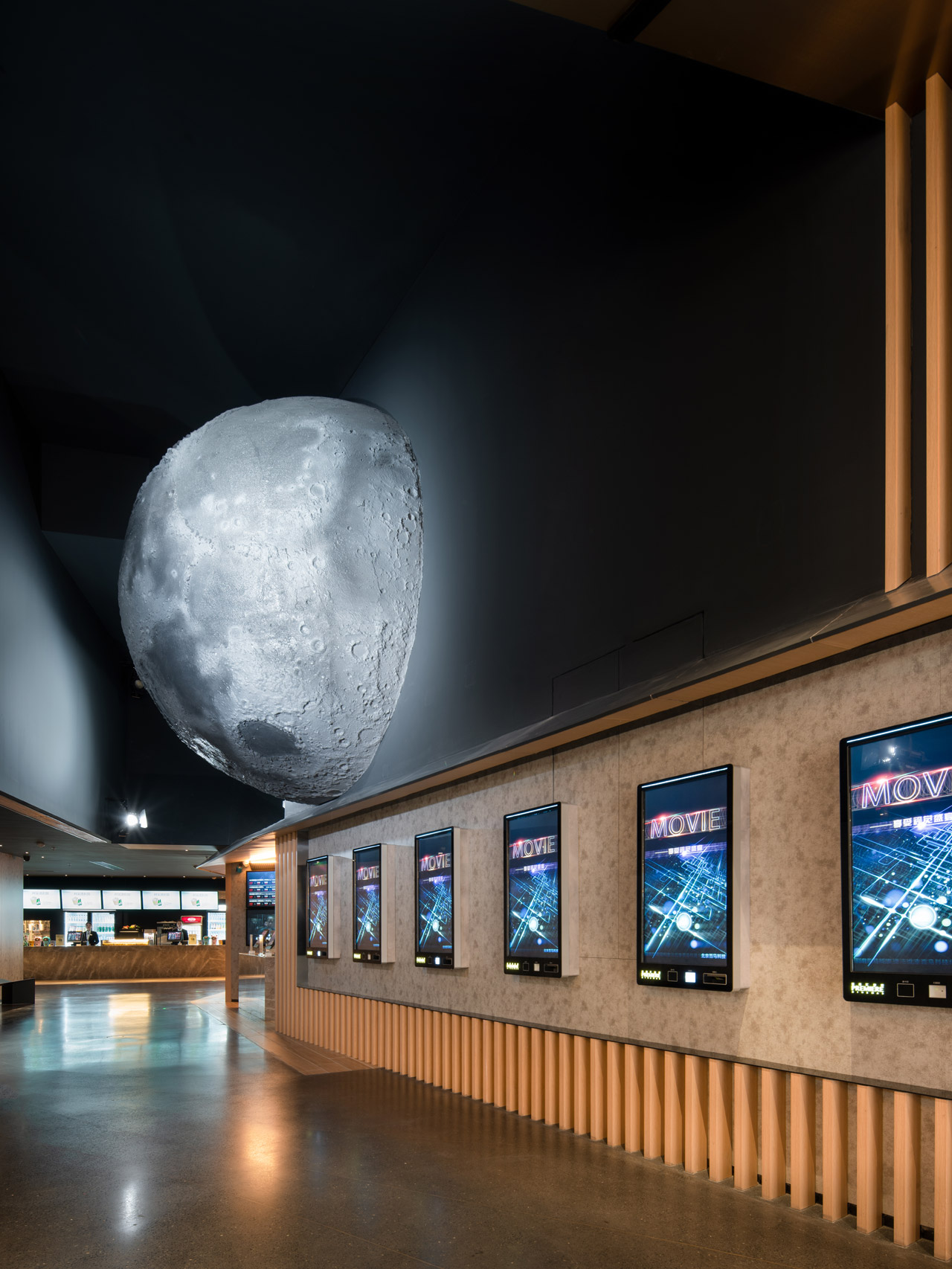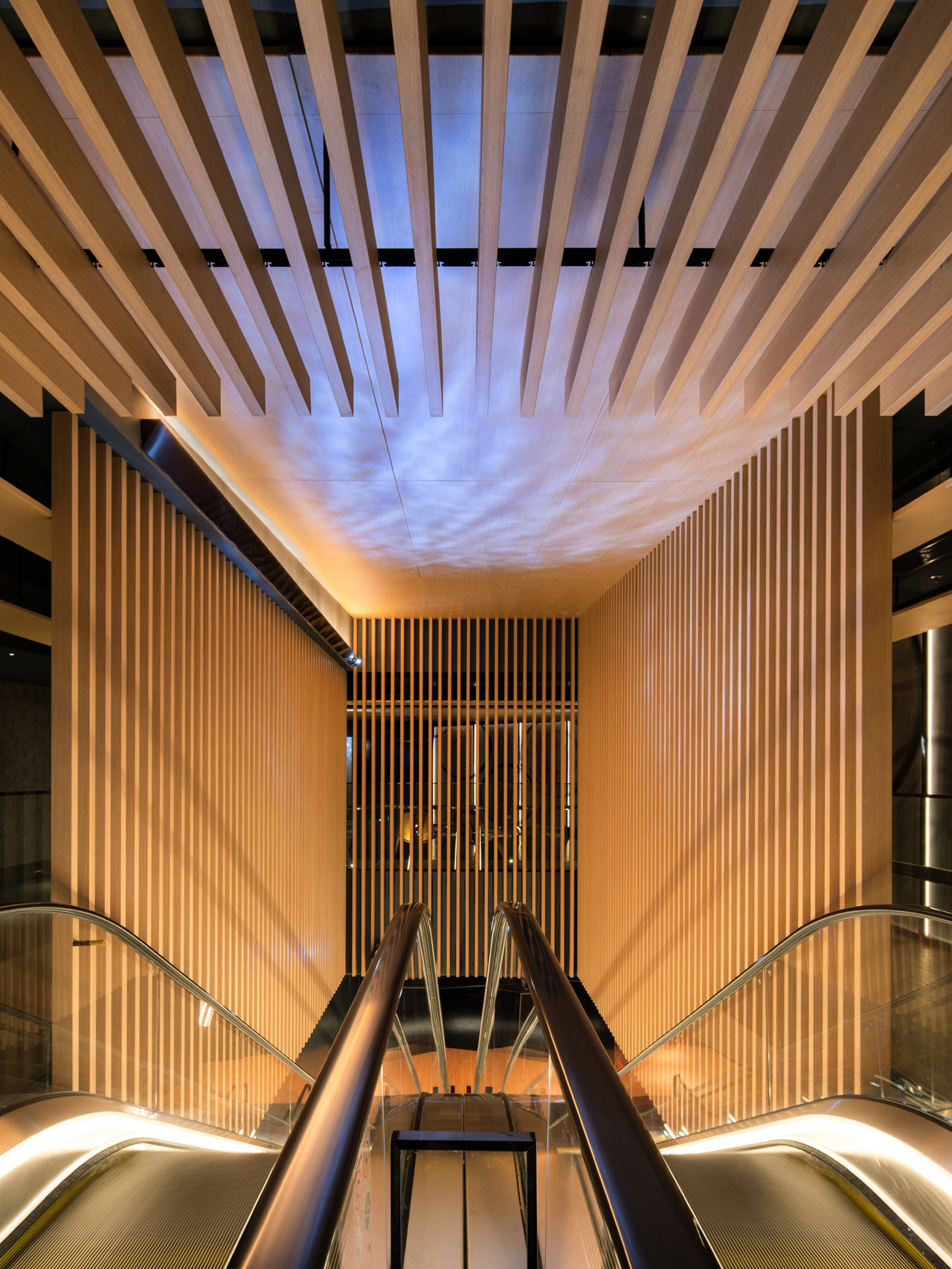 A gigantic full moon sculpture illuminates the ticketing area. The inside of each theatre recreates the romantic experience of an open-air theatre where customers sit beneath a starry sky made of LED and fibre optics, while reflective water ripple patterns are shown onto the acoustic walls.
One of the interesting intermission spaces is the escalator hall that connects two floors of the cinema complex with temple-like timber structures created with minimalistic geometrical lines and arrays of timber fins. The resulting ambience is that of a sacred transactional journey experienced when walking through a traditional Chinese garden.
Led by Sinner Sin and Danny Ng, both graduates of the University of Melbourne, 4N is an international, award-winning innovative design studio in Hong Kong.