Unveiled as part of Prada Mode Dubai – a traveling social club that focuses on contemporary culture – the Pharmacy installation by British artist Damien Hearst will be open to the public at ICD Brookfield Place on November 11 and 12, with visitors offered private tours of the immersive artwork.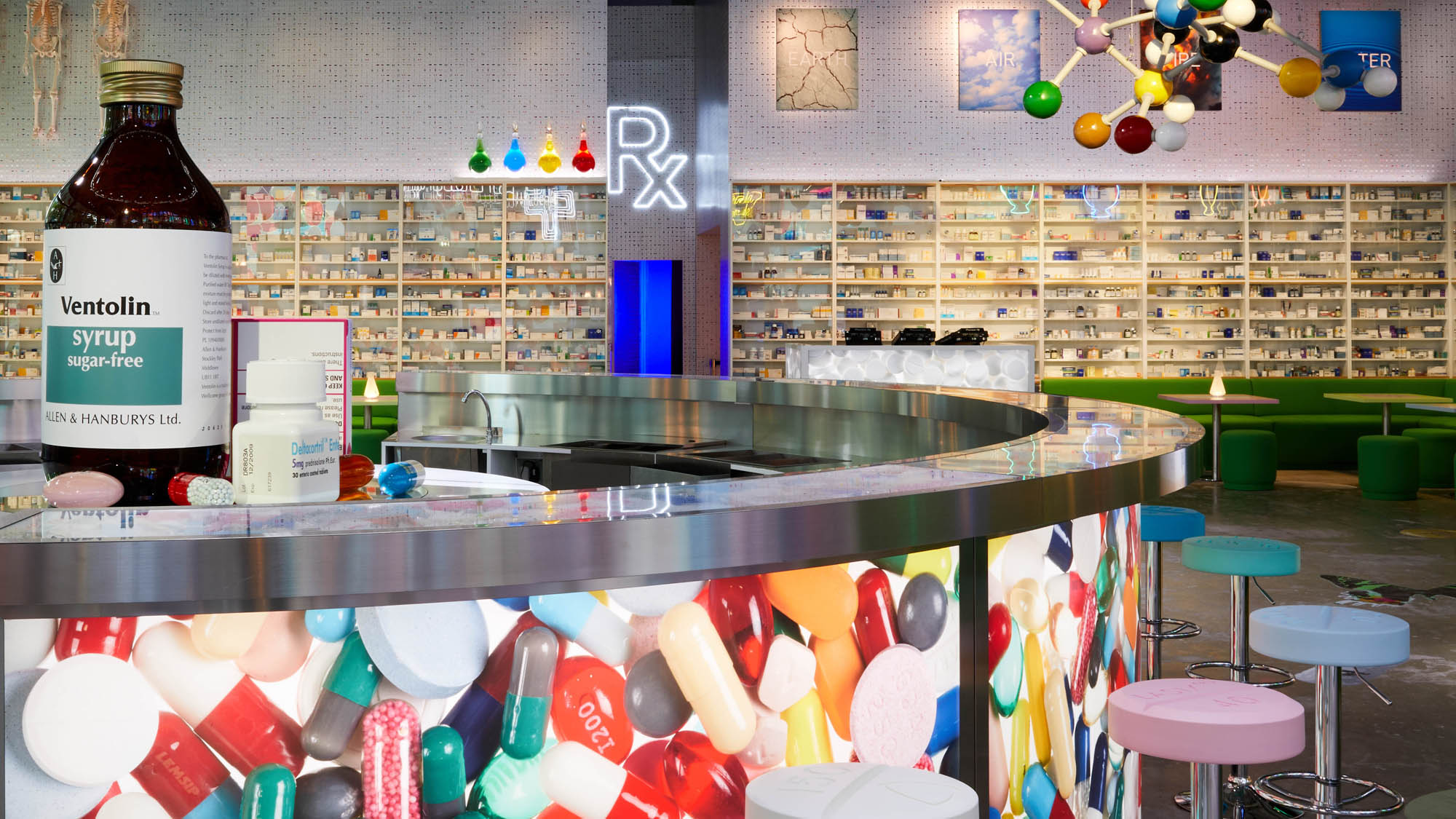 First revealed in 1992 as a site-specific installation for the Cohen Gallery in New York, it was later recreated as a restaurant interior under the same name in London. The installation explores the human fear of death, commenting on our obsession with delaying death using temporary means.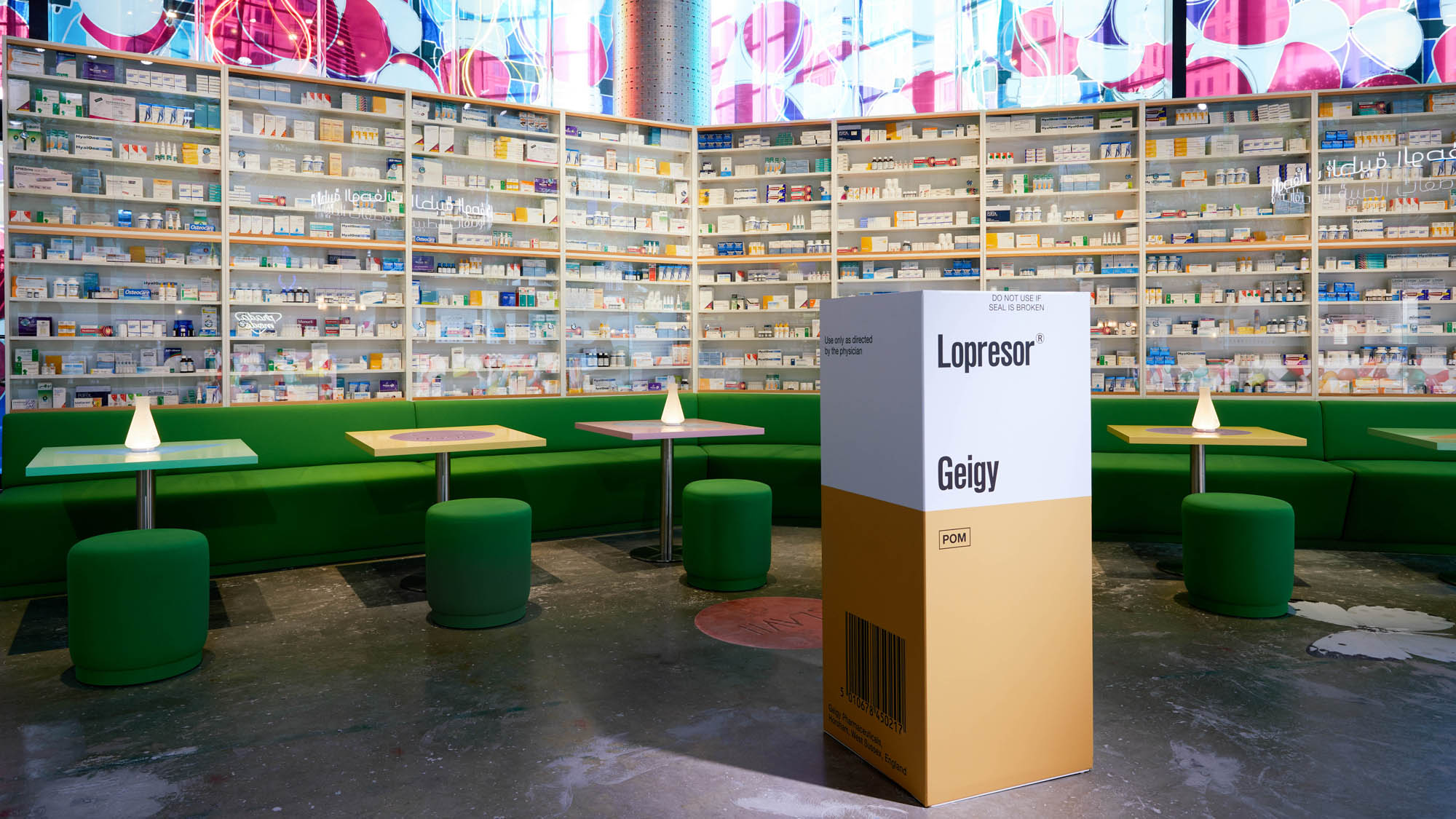 "We all die, so this kind of big happy, smiling, minimal, colourful, confident facade that medicine and drug companies put up is not flawless — your body lets you down, but people want to believe in some kind of immortality," the artist said.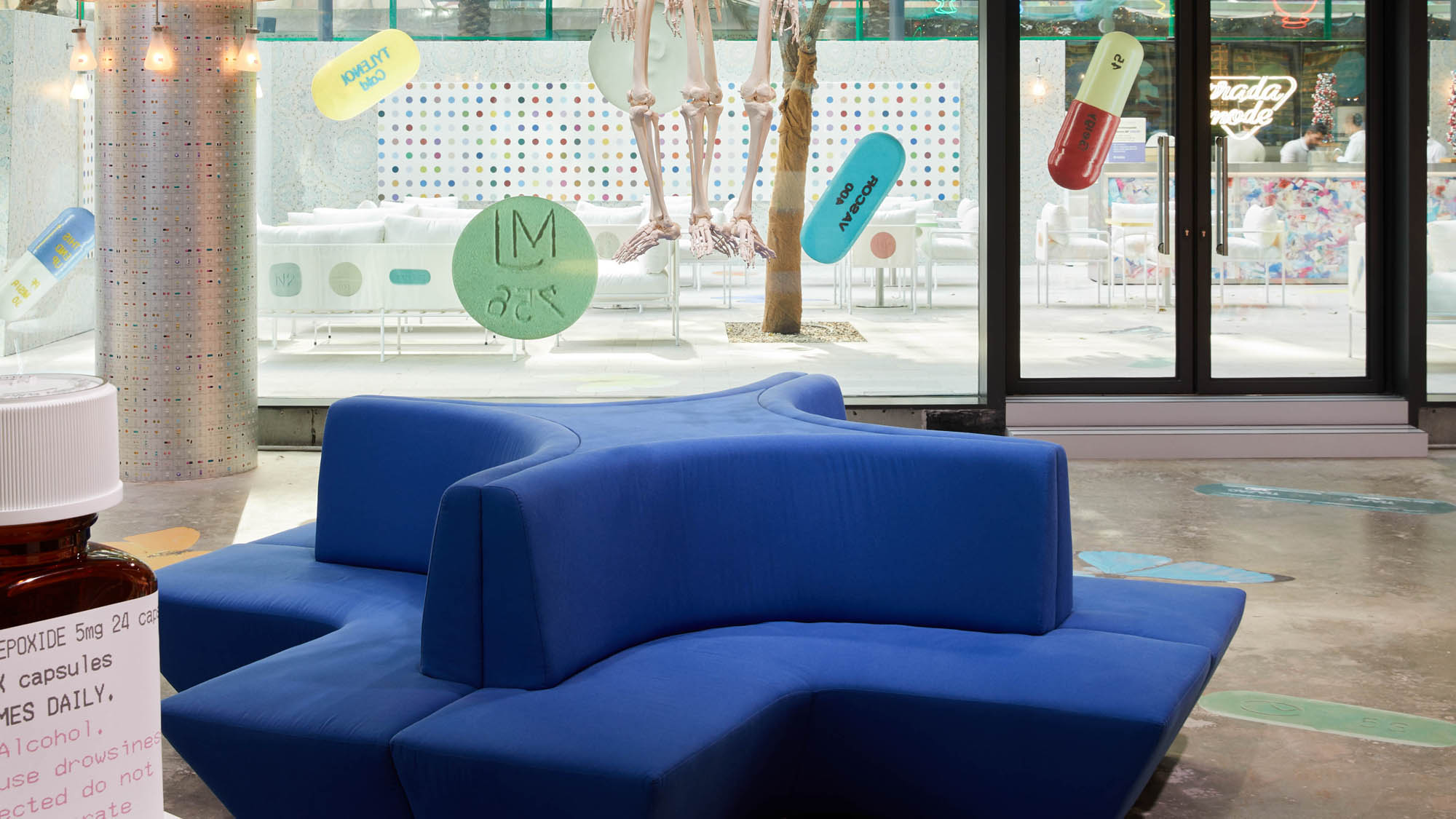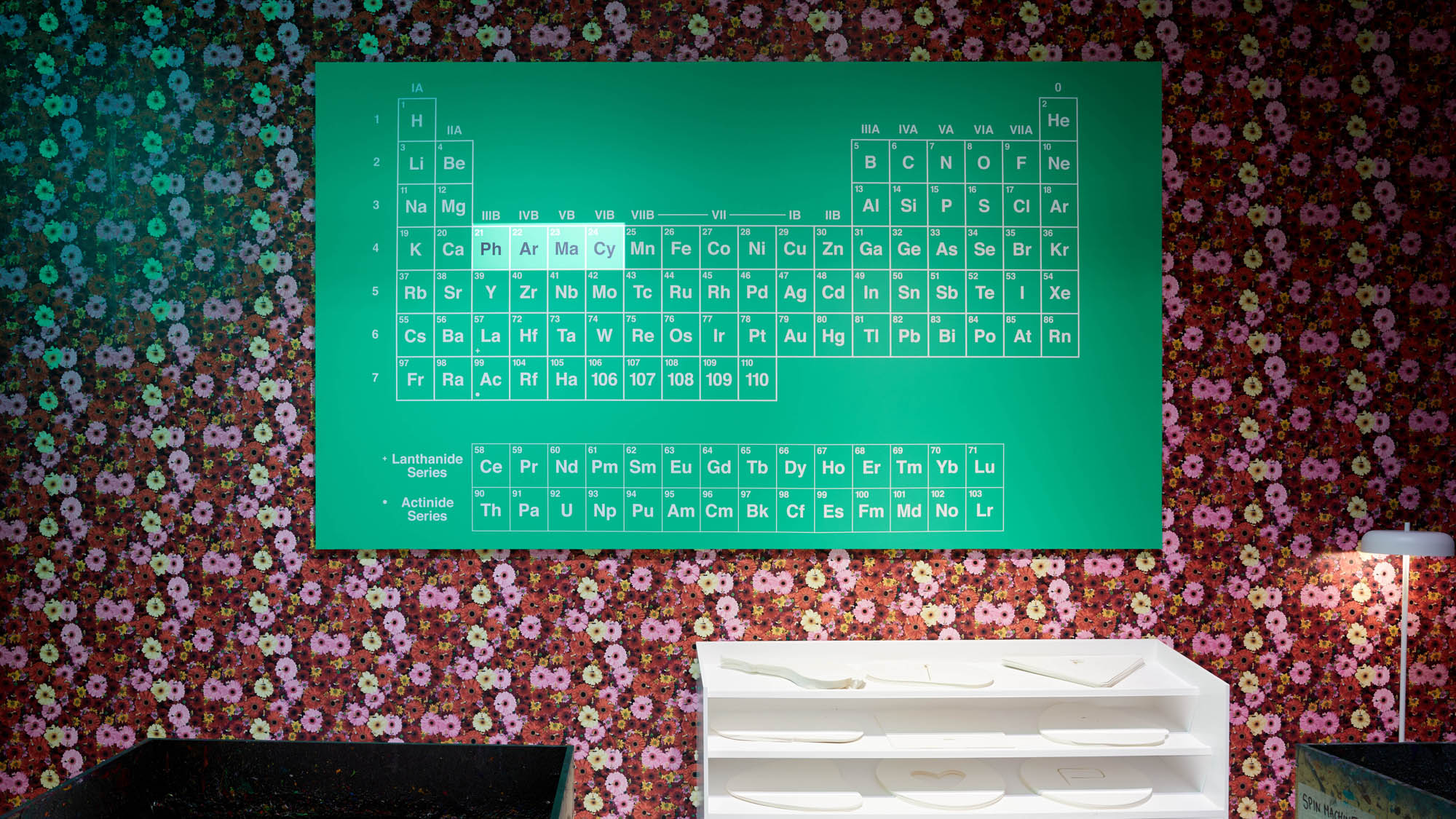 The pharmaceutical industry has been the subject of many of Hearst's works with this particular reworking of his famed installation featuring walls covered with cabinets filled with various prescription medicines and empty bottles that have all been sourced in the UAE. Much like with the original work, the medicine is arranged in correlation to the human body, with drugs for the head at the top and lotions for the feet at the bottom.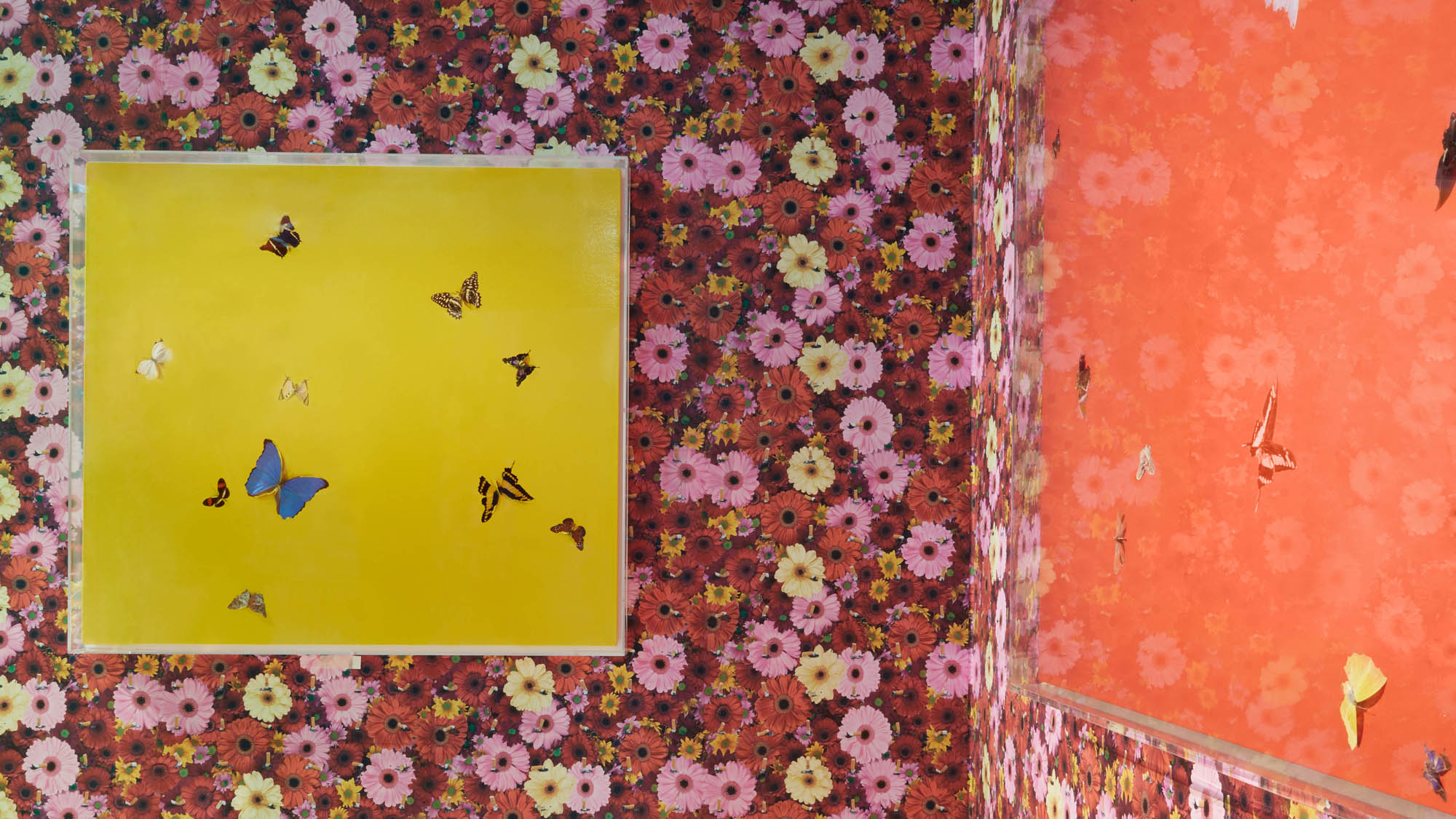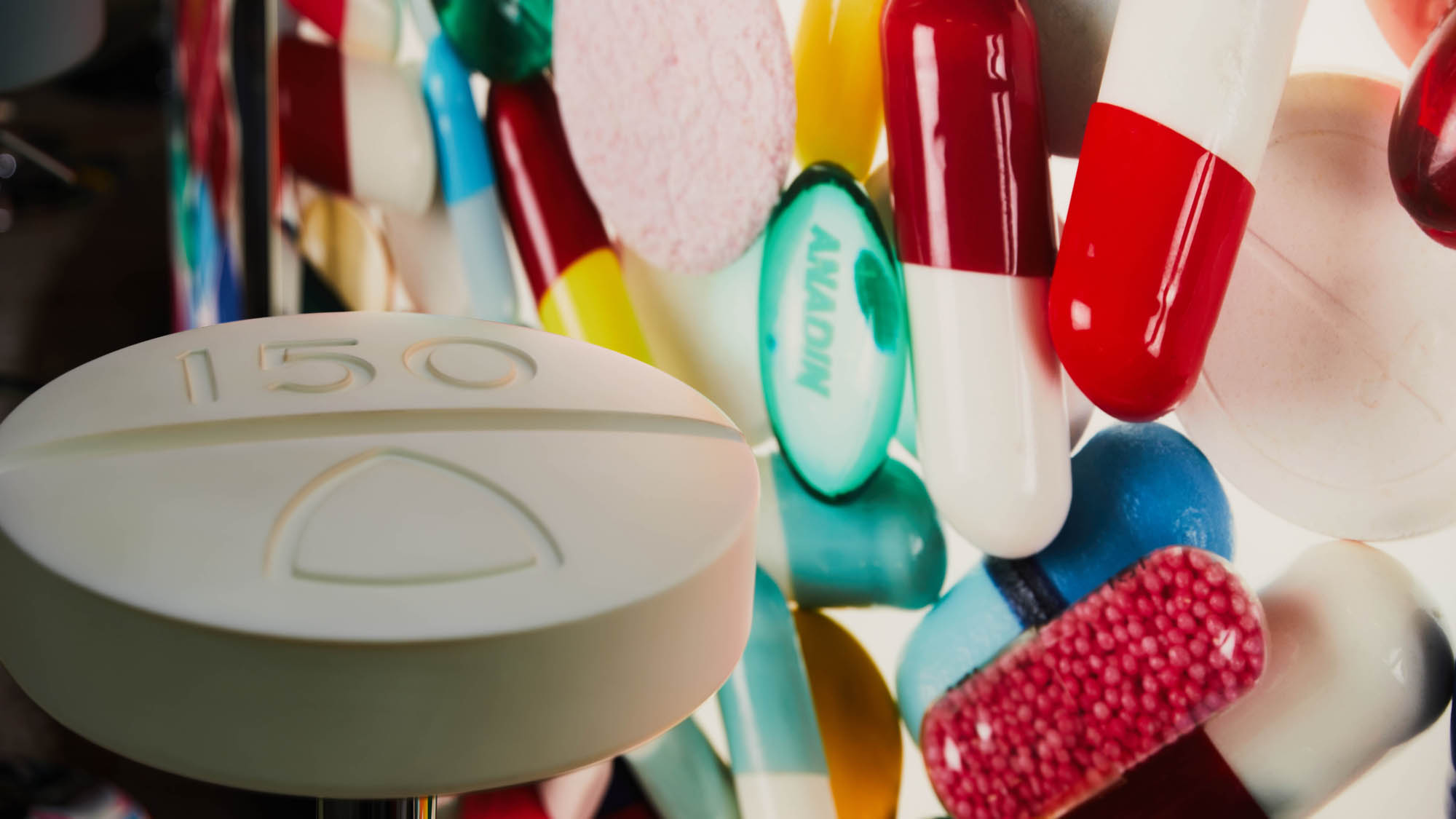 The rest of the space sees a circular bar at the centre covered in images of pills and pharmaceutical equipment, skeletons hanging from the ceiling and models of molecular composition. The artist designed every minute detail of the space, from the specially-made butterfly paintings on the wall, the furniture design as well as the light boxes and wallpaper designs taken from catalogues for prescription medicines.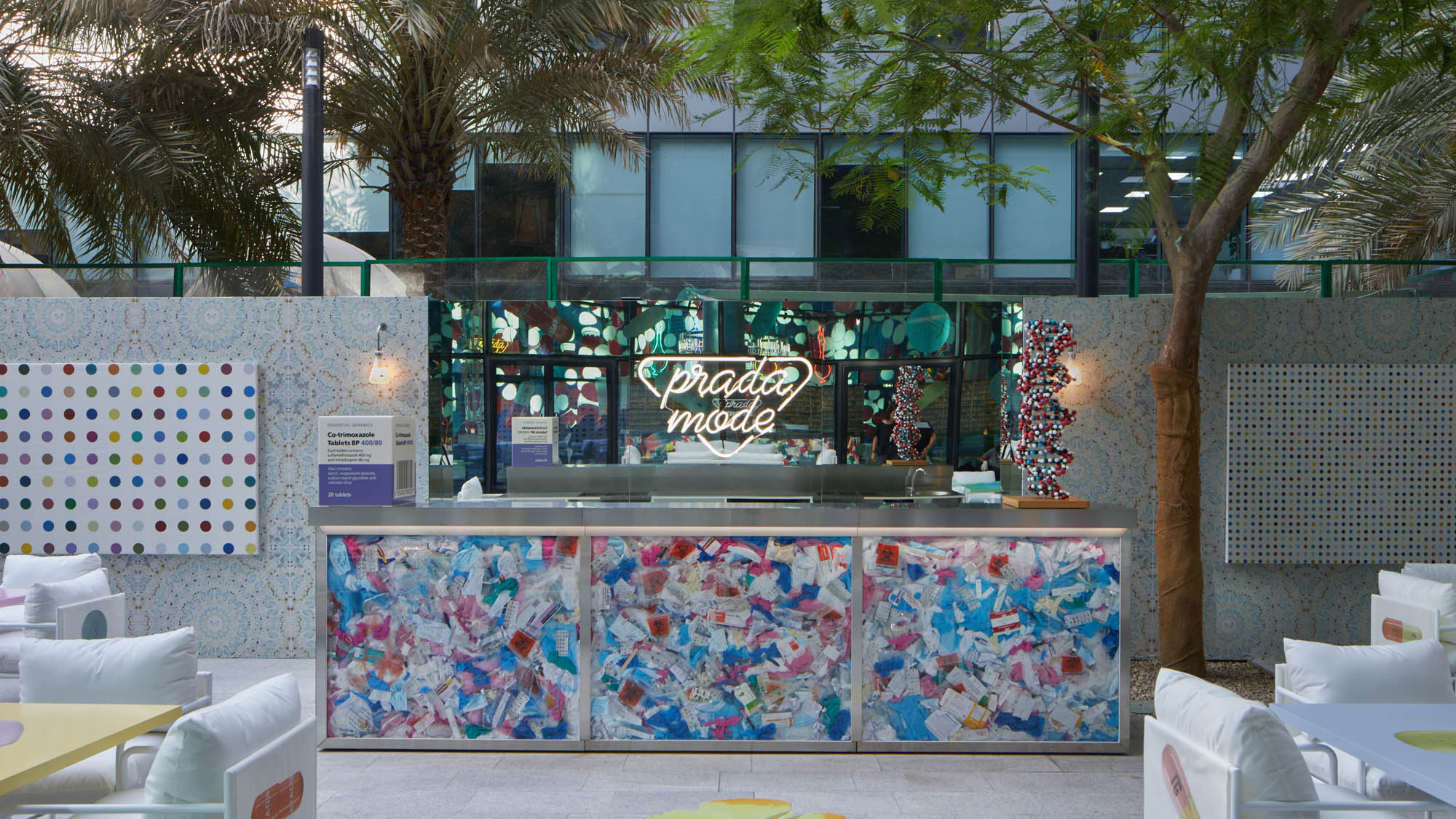 The exhibition is open to visitors as follows on November 11, Friday, from 12pm until 9pm, and on November 12, Saturday, from 10am until 7pm.
Follow the link to register:
https://www.eventbrite.com/e/pharmacy-installation-by-damien-hirst-tickets-450488131127