In partnership: Luxury real estate developer OMNIYAT is no stranger to introducing iconic buildings to the Dubai market – or to its famed skyline. Having worked with some of the world's most well-known architects, interior and landscape designers and engineers – such as Dame Zaha Hadid for The Opus – the developer has tapped Foster + Partners for the second time, to design ORLA, Dorchester Collection, Dubai, bringing its first resort-style residential development to the city.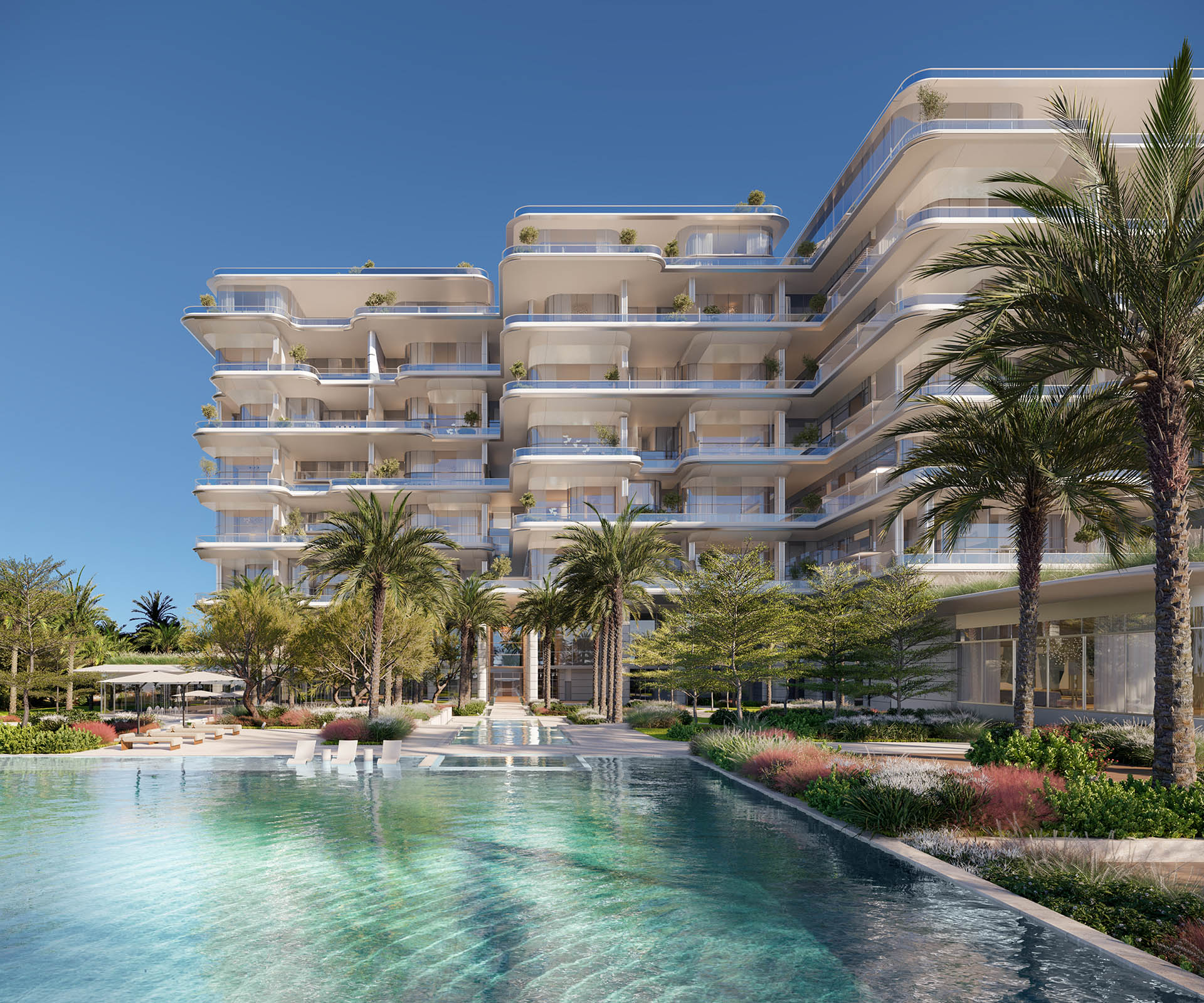 Situated at the apex of Palm Jumeirah's crescent, ORLA is positioned on a 29,000-square metre private beachfront, with uninterrupted 270-degree views stretching from Dubai's skyline to the waters of the Arabian Gulf. The luxury property features 86 two- to four-bedroom residences, three sky palaces and one of the largest mansions on the Palm – and the first in its portfolio. Each residence is adorned with its own grand terrace and double-height ceilings of up to six metres and decked with European appliances.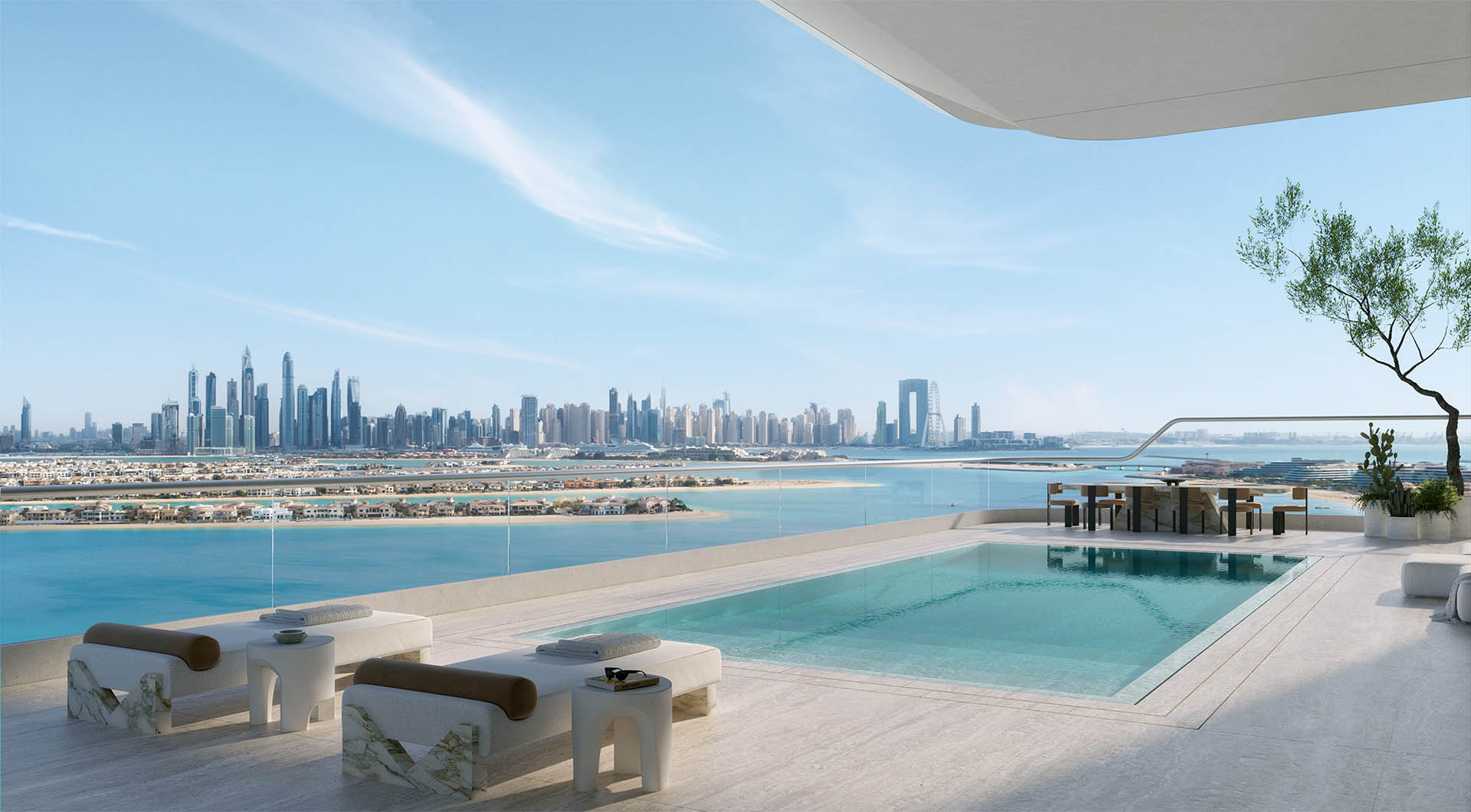 "We always want to bring something new to the city," begins Mahdi Amjad, founder and executive chairman of OMNIYAT. "We don't want to repeat ourselves and we don't want to repeat the work that is already out there; and that becomes increasingly more difficult the more we do. But we love the challenge. It's what keeps us going and pushes us to collaborate with amazing designers and architects."  
After launching OMNIYAT in 2005, Amjad was clear in his statements that his focus was on quality at the highest standards of living. As a boutique developer focusing on high-end luxury, he instead set his sights on creating the most elevated experiences within innovative and memorable buildings that have been conceived by the greatest minds in design. This led to the tremendous collaboration with Dame Zaha Hadid. "The design knowledge I gained working with Zaha for 10 years changed everything about the way I look at design," Amjad shares.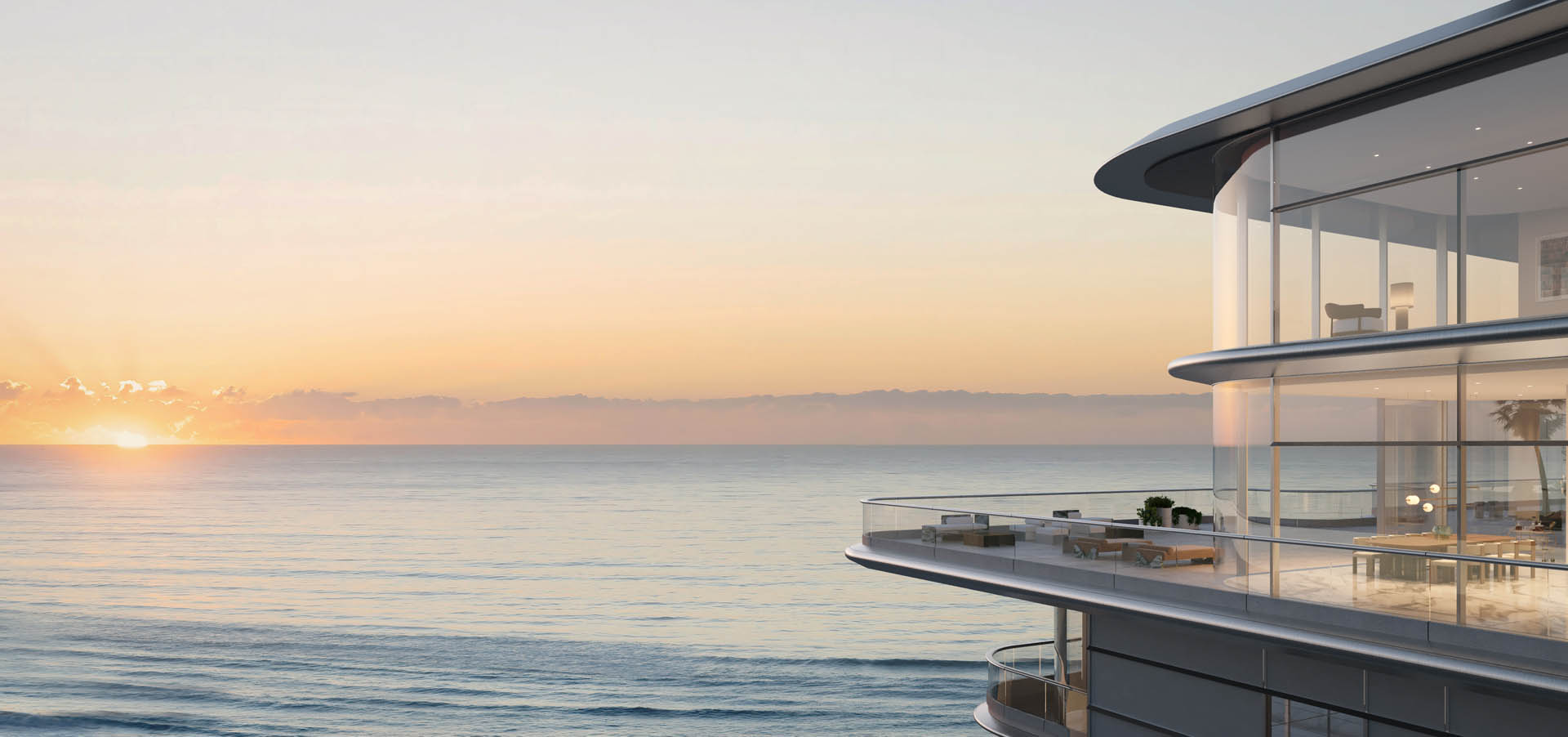 In the case of the Foster + Partners-designed ORLA, nature plays a vital role in informing the design, which combines a seamless indoor-outdoor living experience set across three individual 'towers'. The architecture is conceptualised through the lens of natural elements – which also informs its curved terraces that give it an amorphic effect – resulting in the integration of flowing water features and lush greenery to erase boundaries and allow a positive flow of energy across the property. These individual terraces feature swimming pools that are flush with the floor and provide uninterrupted views of the sea and the city.  
The Sky Palaces (distinct from the 'Super Penthouses') have their own private arrival experience, with the aim of bringing a palatial feel to modern living, and feature their own lobby, reception and elevator that opens to the residence, as well as a 12-metre foyer with a 35-metre rooftop infinity pool. It was recently revealed that one of the Sky Palaces will be the largest penthouse in the region at 50,000 square feet [4,645 square-metre].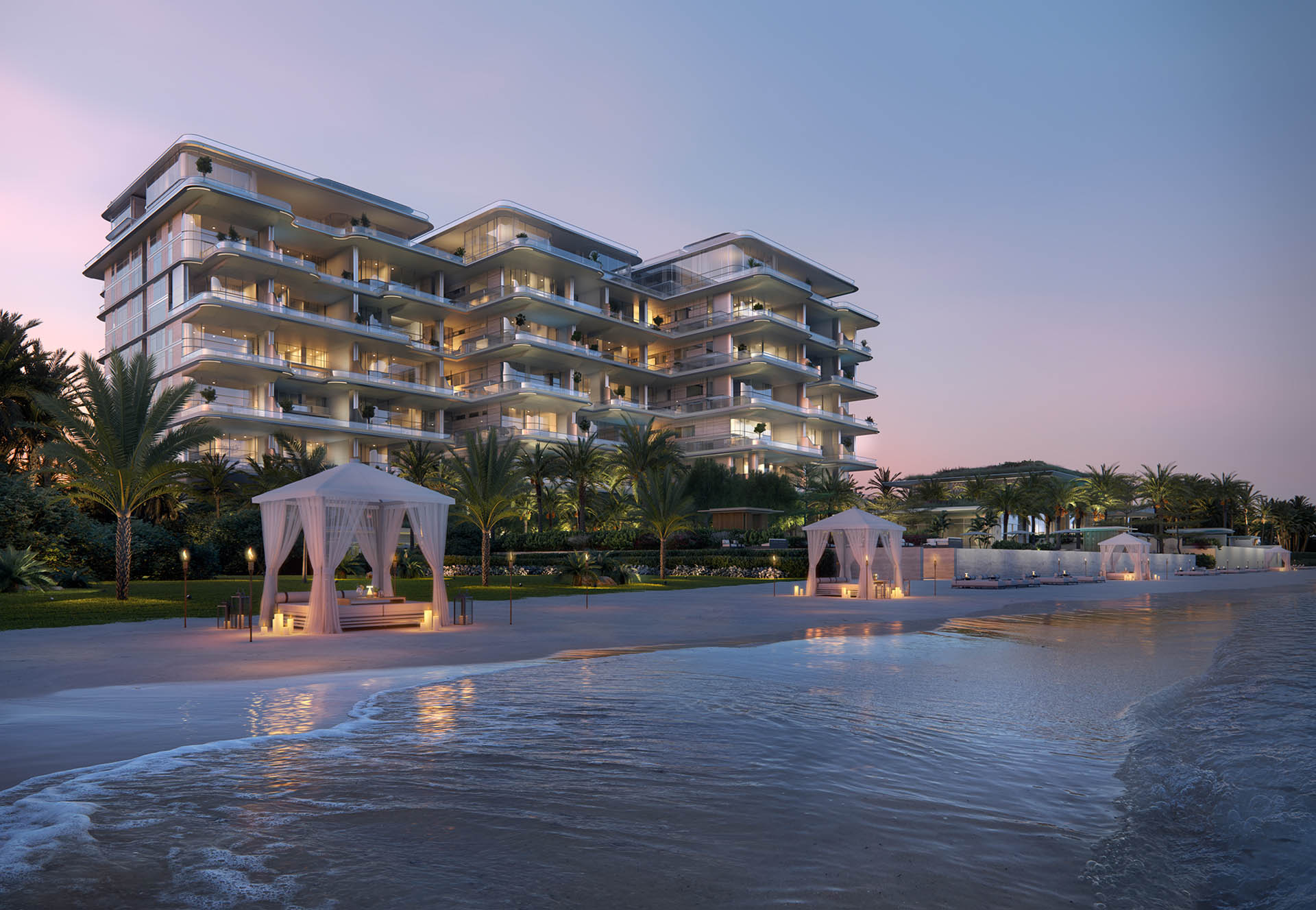 ORLA is also the fourth OMNIYAT development in Dubai to be managed by Dorchester Collection. It features world-class amenities, including: a private, resident-only 300-square metre beach club; a large temperature-controlled outdoor infinity pool; a private cinema; a state-of-the-art fitness centre; a business centre with two meeting rooms, a boardroom and a multi-functional events space; and library and cigar lounges.  
While the amenities reflect OMNIYAT's commitment to luxury wellness, the company has also been working with institutions around the world to redefine the way developers integrate well-being into their projects, from considering air quality to incorporating water purification.  
"We are taking the über-luxury and high quality that one would expect from an OMNIYAT development and translating that into an even more tranquil and serene lifestyle," Amjad concludes.  
To learn more, visit orla.omniyat.com