Omar and Wajih Nakkash have created a limited-edition collection of furniture that captured the imagination of collectors, designers and architects throughout the region. This inimitable combination of two generations of style, substance and aesthetic judgment bears witness both to the dramatic development of the city's design scene and to the powerful and profound legacy of their gallery.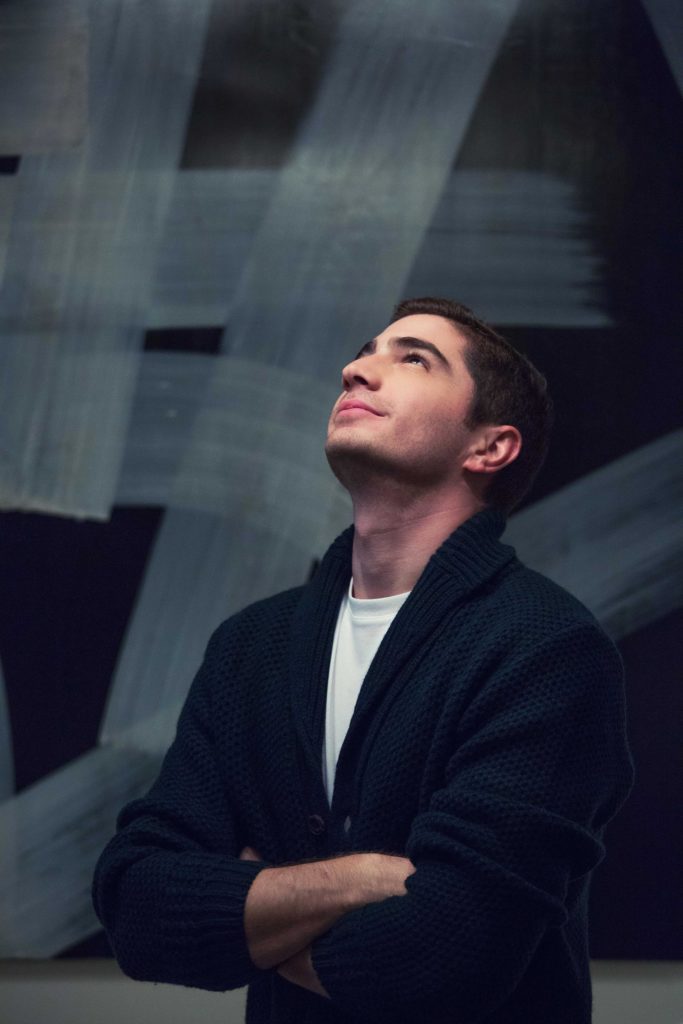 After six consecutive of years exhibiting, the duo decided that this was the ideal time for the launch. "At the inaugural edition of Design Days Dubai in 2012 we were the only locally-based exhibitor – and we have returned every year since with collections from international designers, offering them an opportunity exhibit their work… but it finally felt right to use this platform ourselves," says Omar.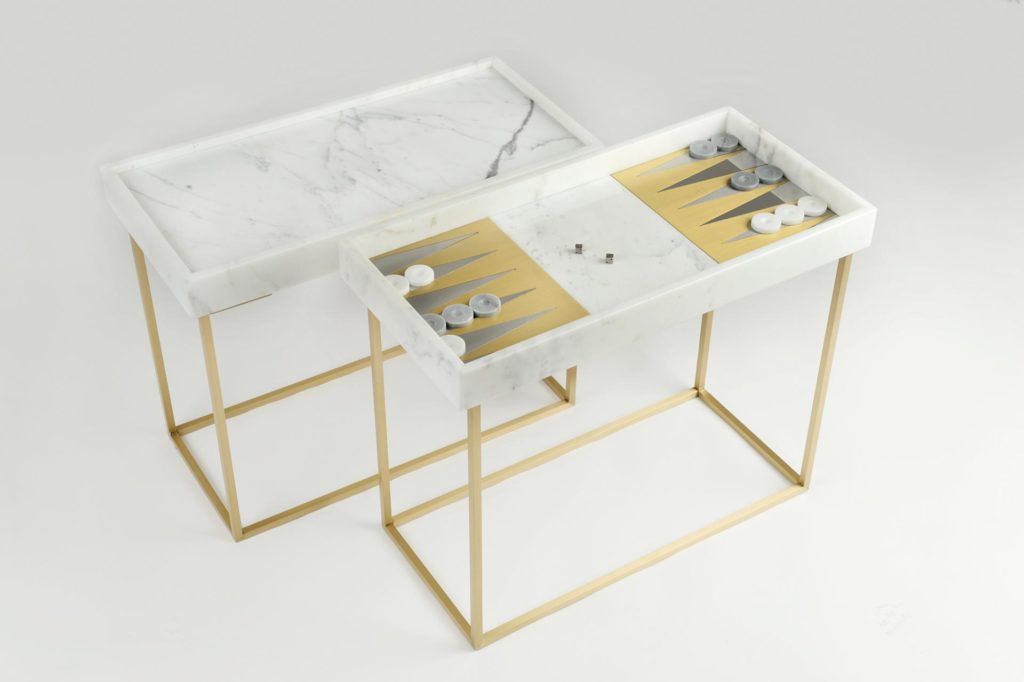 The son of Dubai design royalty Wajih Nakkash – Founder and Director of Nakkash Gallery – Omar Nakkash is forging the gallery's future with his educated eye, keen business acumen and streamlined design philosophy.
His approach to design, influenced by favourites Wajih Nakkash, Gio Ponti, and Herzog & de Meuron, is visionary yet grounded. "My design philosophy revolves around simplicity and elegance. It embodies timeless aesthetics while maintaining a striking look that is unique," he says.
This is reflected in the timeless, elegant sensibility of their collection, which includes the Luna bookcase, Orbit table series and iconic 7 Salutes console which pays tribute to the national symbol of His Highness Sheikh Mohammed bin Rashid Al Maktoum's three finger-salute. They are a combination of Wajih's timeless approach and Omar's modern and minimalistic style, with just a touch of industrial sophistication.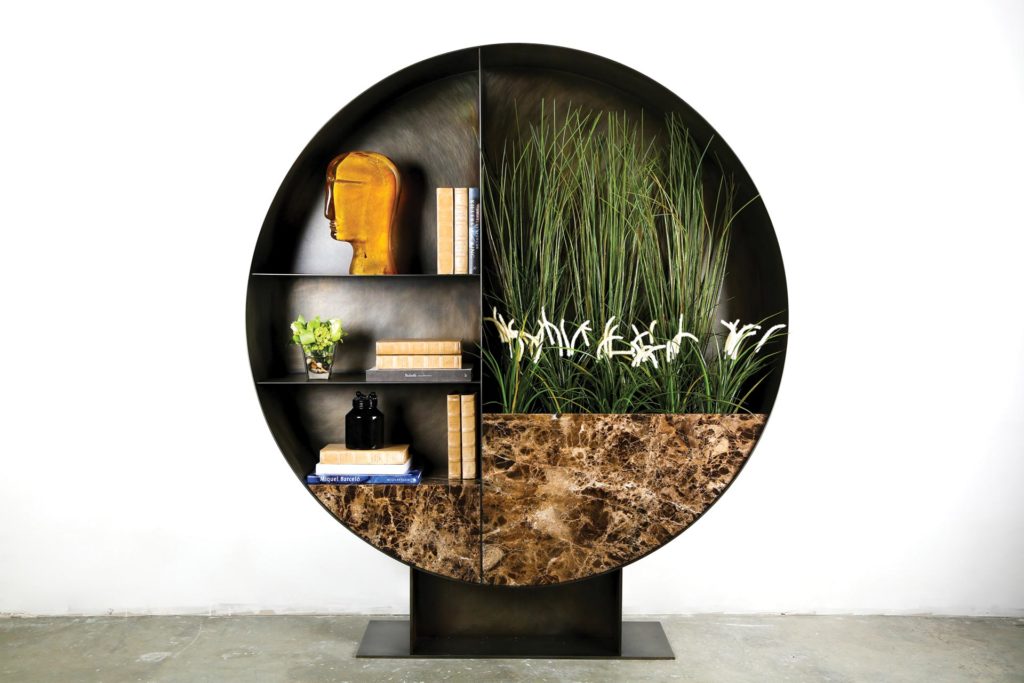 "When my father and I decided to design our own collection the first conversation we had was about the exploration of materials. We asked ourselves: How we could design a collection where the materials are not just one element to the design but rather the essence of the pieces themselves? We wanted to focus on the honesty of materials, so we decided to work with materials that contradict and yet complement each other."
This vision is exemplified in their selections. "We chose dark Emperador marble and brushed iron. They contradict each other in terms of mass. When you admire the Orbit table series, the marble base is the dominant material, while the iron top sits on it ethereally; it is only 2 mm thick. Both elements complement each other. The dark masculine colours are a direct result of the elements used to create the pieces and the way they were assembled," he explains.
Ahead of the game
Founded in 1983, Nakkash Gallery offers a cutting-edge selection of historical and iconic furniture, together with exceptional pieces of contemporary design by international and renowned designers.
The weight of history and the promise of the future means Omar, who can be found at Kinokuniya book store when he needs to be inspired, faces many challenges as a design leader. But he faces them with his trademark humility.
"I simply focus on my projects and try to improve my skills on a daily basis. I am lucky to be pursuing my passion for design – to be honest I don't worry about being a 'design leader', or about my future legacy," he explains.
The gallery's success has taken place alongside Dubai's exponential growth as an international design centre and Omar is quick to note how it's impacted the gallery and his goals.
"Thanks to the many different initiatives and platforms taking place in Dubai, such as Art Week and Design Week, the awareness and interest in design as a whole has increased tremendously throughout the years", says Omar.
"With so many people coming from all corners of the world, and with them, their unique tastes and preferences, it has created a need for the galleries based here to step up to the challenge."
He is also quick to note that collecting trends are becoming as diversified as the city. "We've realised that people are collecting smaller objects and are not your 'typical' collectors," he says.
His favourite piece? The Luna bookcase. "In my opinion [it] adds a distinct touch of elegance to any space and refines the lifestyle of the collector."
Refining the gallery's approach to enriching the lifestyle of its clientele is a new and exciting step. "It's only natural for a gallery of such calibre to expand and offer wonderful design to a broader audience. I hope to introduce other markets around the world to our style. We are also planning to offer wedding registries to brides so they can enjoy a beautiful selection of furniture to design their dream homes." Their future is as expansive as their thinking. nakkashgallery.com