The journey to reach this new site-specific artwork, located in Doha's northern heritage sites area among the rugged desert landscape, is part of the adventure. For Qatar Museums, this piece is a new addition to a group of over 100 commissioned works by renowned artists. And for Olafur Eliasson, it was another opportunity to reaffirm his interest in the interplay between human perception and the natural world, which he has been exploring for years.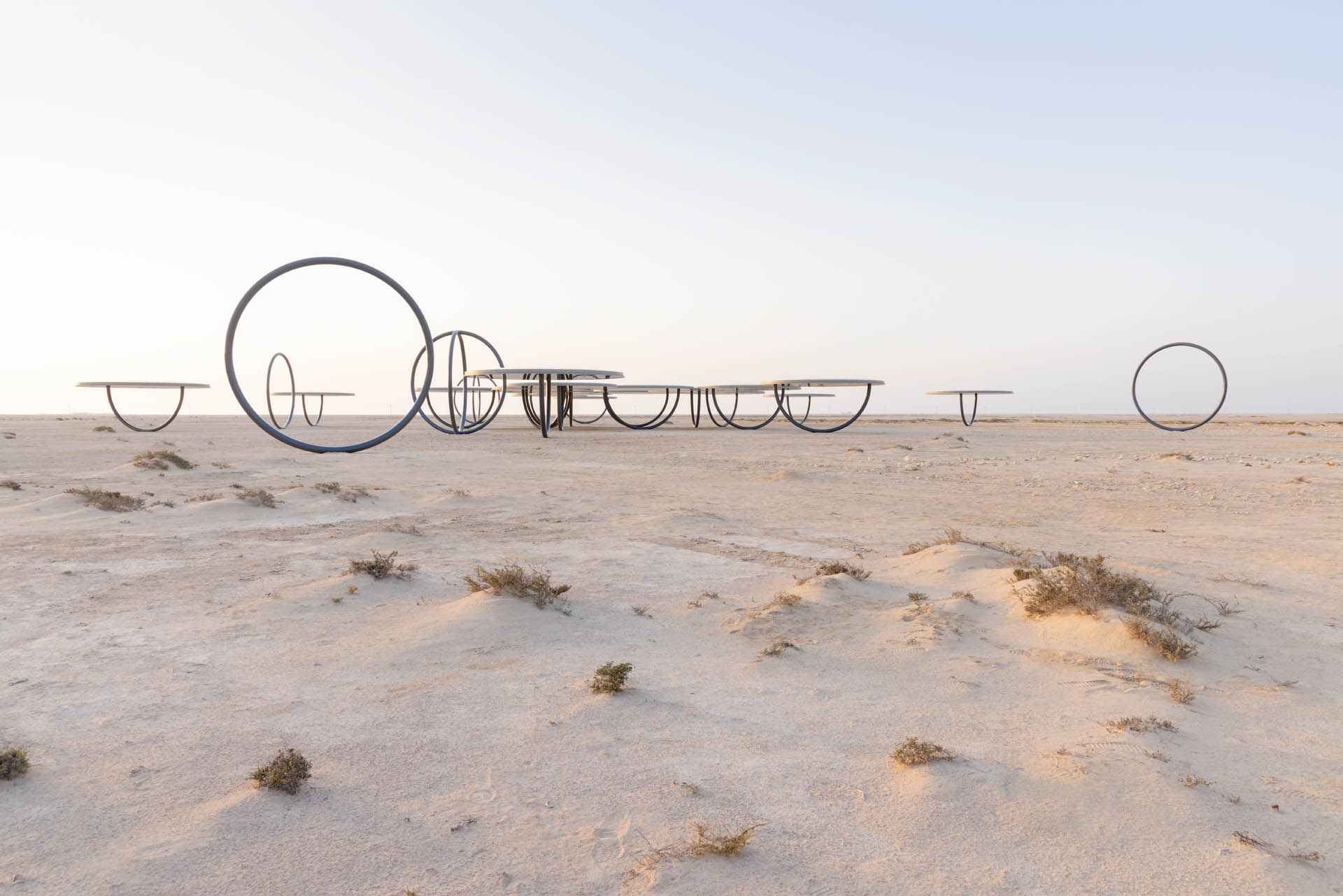 Comprising 20 mirrored circular shelters, three single rings and two double rings that are positioned according to the axes of a fivefold symmetrical pattern, and with 10 shelters at the centre forming a pentagram, the installation evokes designs from ancient Islamic cultures. Through this mesmerising permanent, outdoor artwork – which was inaugurated on 24 October – Eliasson wanted to offer visitors an experience; something to observe but also to feel.  
"To test what you see, you might extend an arm and wave to yourself or wiggle a foot while looking at your reflection," he says. "It is a kind of reality check of your connectedness to the ground. You are at once standing firmly on the stand and hanging, head-down, from a ground that is far above you. You will probably switch back and forth between a first-person perspective and a destabilising, third-person point-of-view of yourself. This oscillation of the gaze, together with the movement of your body, amplifies your sense of presence, while the curving structures seem to vanish into the surroundings, dematerialising and becoming landscape."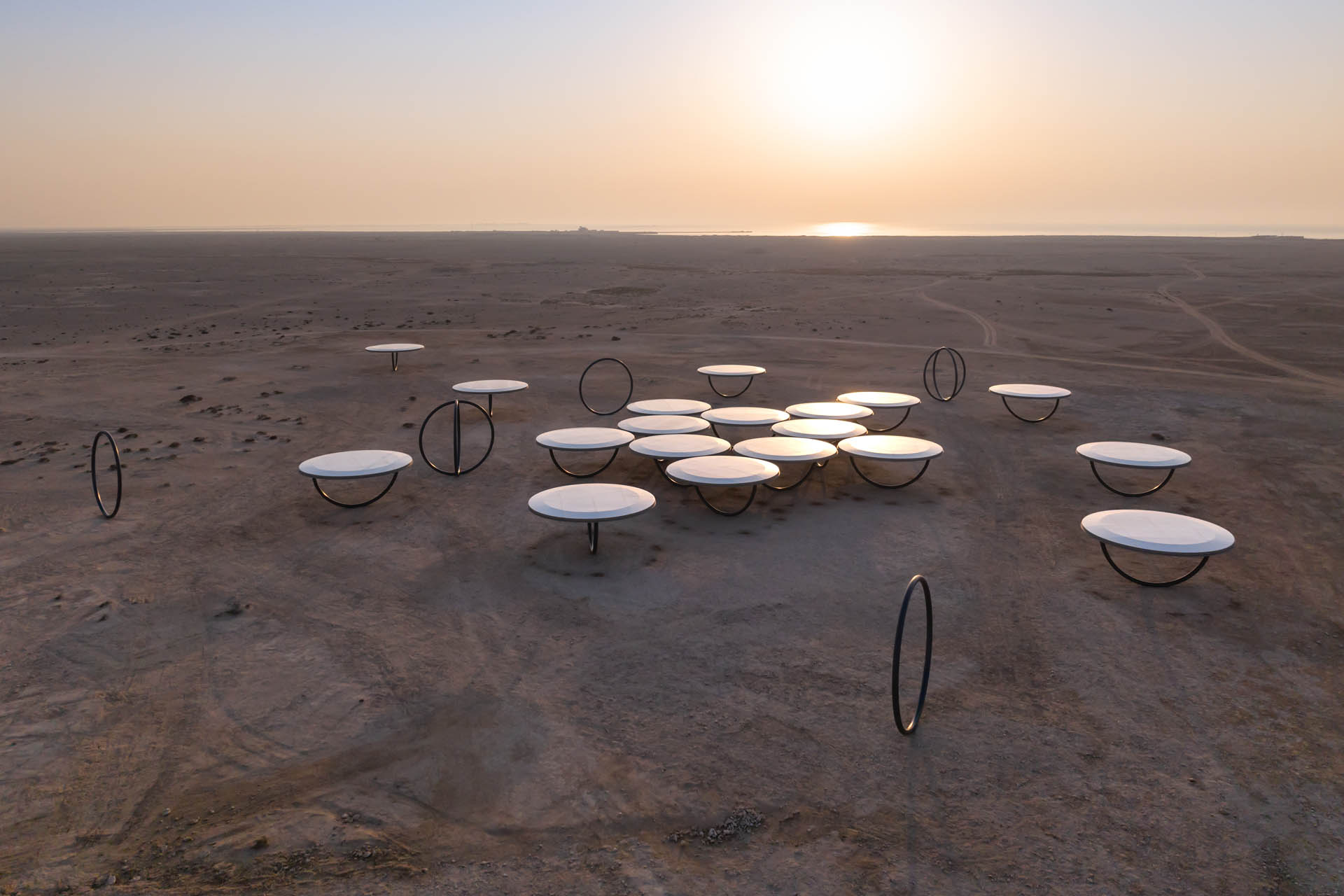 Four years in the making, 'Shadows Travelling on the Sea of the Day' reflects Eliasson's fascination with the desert landscape, his desire to work outside Western cultures and his involvement in raising awareness of the need for climate action.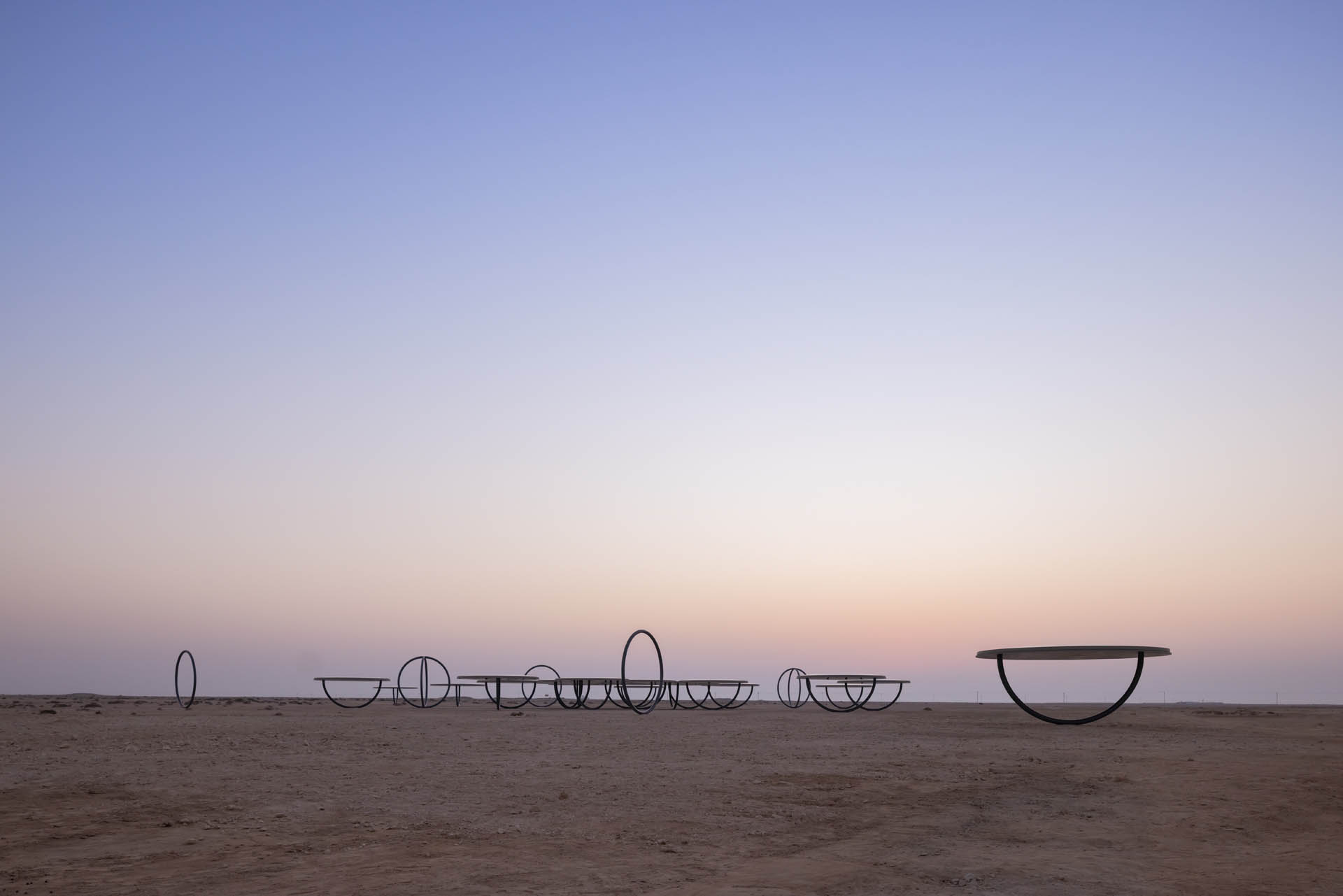 "The climate crisis requires collective action across nations and cultures and, hence, an unprecedented level of international co-operation," Eliasson says. "It is my modest belief that art and cultural projects such as my own can help cultivate the necessary transcultural understanding to tackle this enormous task. Art can act as a conduit for dialogue and for listening. In the best cases, it may also move people to action." 
Made of steel, fibreglass and glass mirrors, 'Shadows Travelling on the Sea of the Day' plays with reflections and creates different effects depending on the viewer's vantage point. 
"Walking slowly – without the protection of a fast-moving, air-conditioned vehicle – you may be able to take in a landscape that is not barren and empty but comprises desert animals, plants and human beings; stories, traditions and cultural artifacts; wind, glaring sunlight, thick air and shimmering heat; semicircles and rings; traces and tracks; and curiosity, fatigue and wonder," the artist describes. "It is an invitation to resync with the planet." 
Photography by Iwan Baan