When Nada Debs answers the Zoom call that we had arranged earlier that week, she is fresh from a swim at the pool. Although it is December in Beirut, a soft yet exuberant light streams in from a nearby window, engulfing the whole room – and Debs herself – in a warming glow. I ask her firstly about her Japanese upbringing and she answers that it is funny I ask because, only minutes ago, an incident at the pool had made her reflect on it.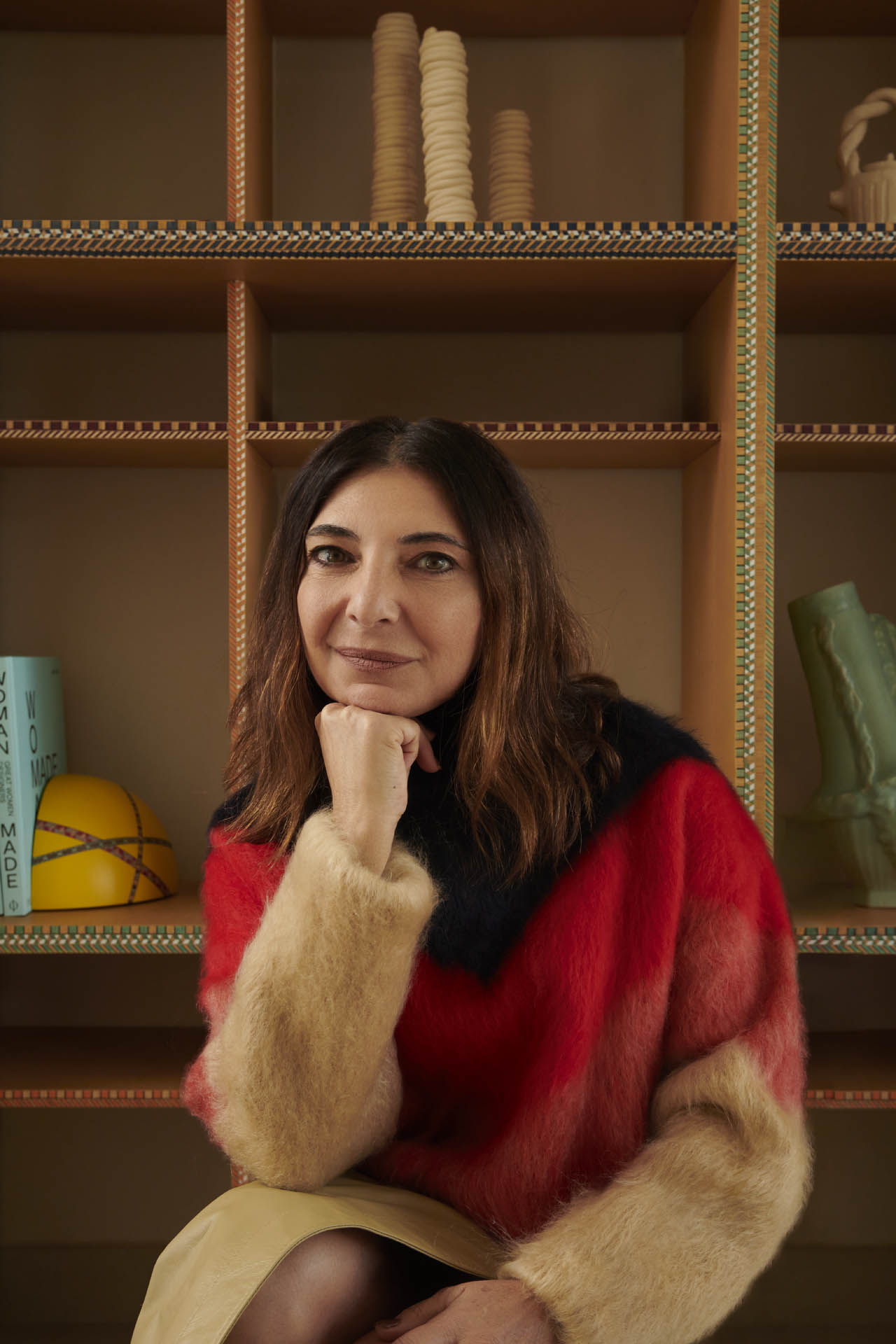 "I have been swimming from the age of six, so I am a fast swimmer," she begins. Another woman who was also swimming at the same pool struck up a conversation with Debs and later, recognising her as the designer, stated that she is unsurprised at Debs' swimming abilities, as success breeds more success. Debs quickly countered that. in fact, her abilities as a swimmer go back to her childhood in Japan where she was brought up with the importance of discipline.
This lesson has trickled down to various other areas of her life, but mostly her way of working. "When you have discipline, you become organised; your design thinking becomes organised," she continues. "When I design a product, I have to justify everything. I can't just say, 'Oh it looks good'. I have to make sure that there is a reason for this element that I added. This comes from the Japanese way of thinking which has influenced the way I work."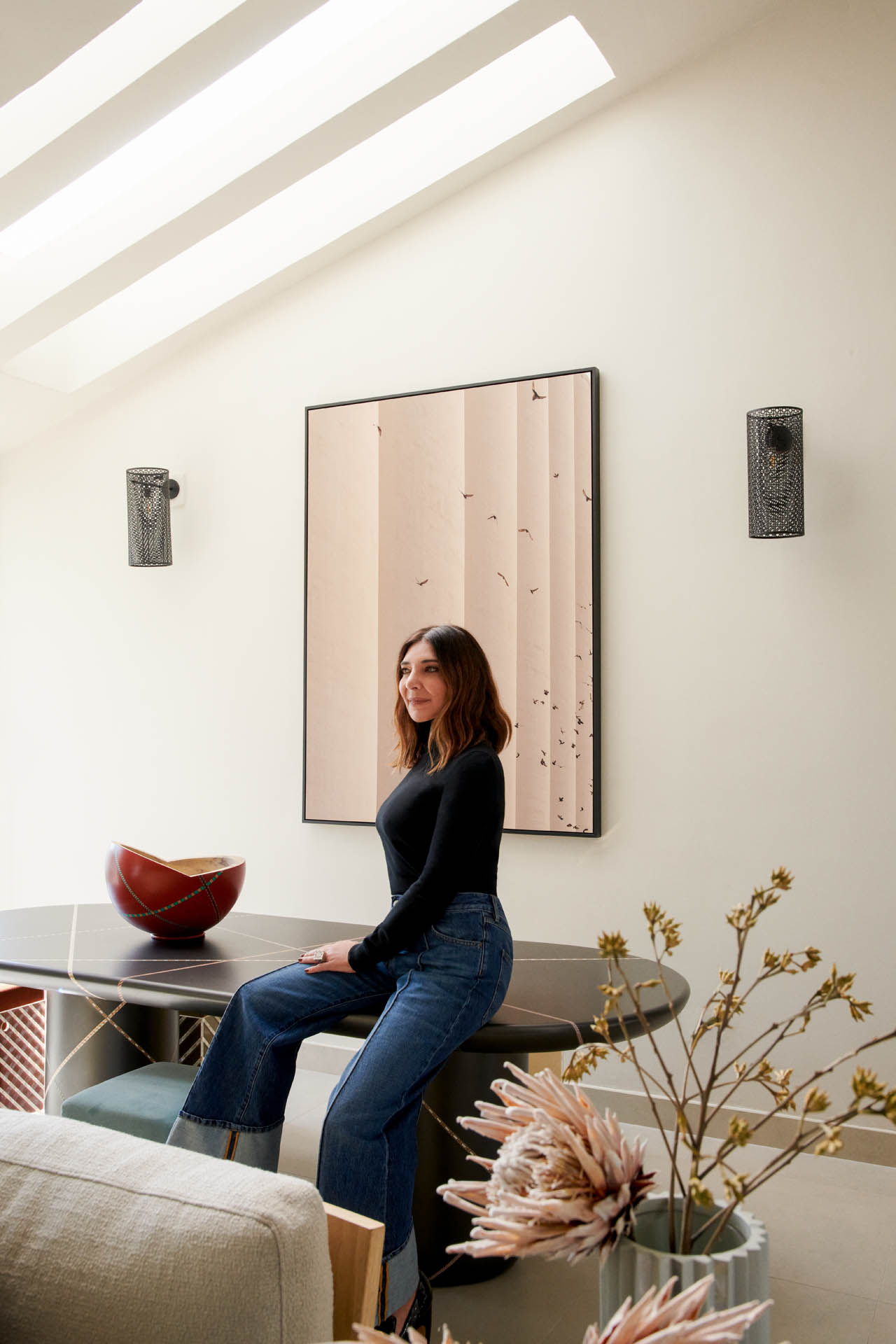 She later went on to study interior architecture at the Rhode Island School of Design and moved to London where she was designing custom furniture for private clients. "At that time, I didn't know anything about Middle Eastern craft; I was still doing my own minimalist-style furniture," she remembers. "If you looked at my pieces, they all looked very Japanese – as if a Japanese person designed them."  
Debs applied philosophies such as structure and purity to her designs, evident even in her earlier pieces like the floating stool, the coffee bean table and the sake console whose legs were bent in intoxication.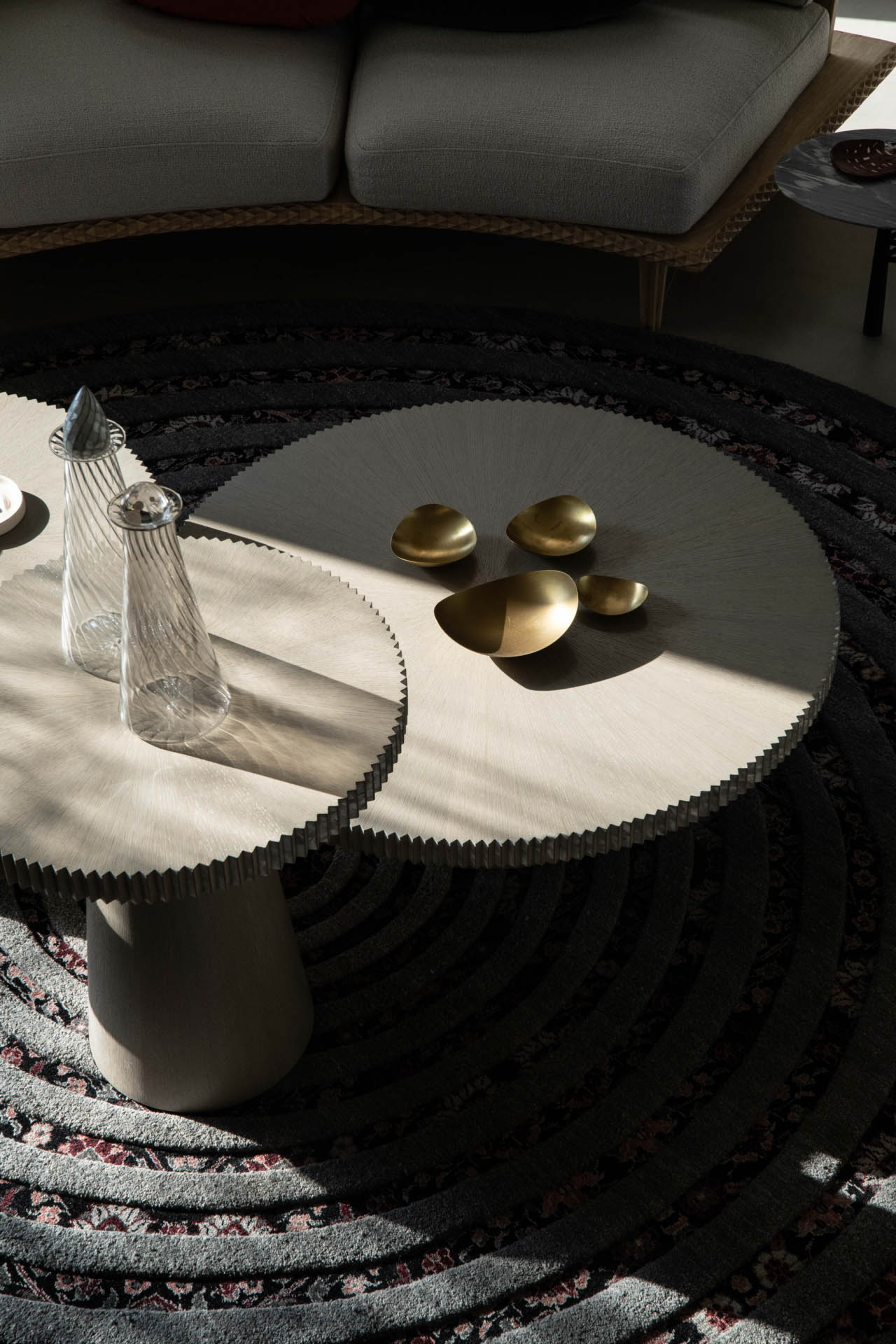 Moving to Lebanon in 2000, Debs quickly discovered that the design scene which she was so accustomed to being a part of in her previous places of residence was non-existent here. Contemporary furniture in the city was mostly imported from Europe, and local furniture included either elaborate antique works or pieces in the Ottoman style.  
It was this gap in the market that encouraged Debs to seek out what contemporary furniture design in the Arab world could be, eventually taking her to Damascus where she found workshops – "they were all hidden" – where craftsmen worked on intricate mother of pearl inlay, which fascinated her. "But the result was this old overly elaborate and overly decorative piece and I said, 'No way am I going to buy something like that' and 'No way somebody like me is going to buy something like that'," she recounts.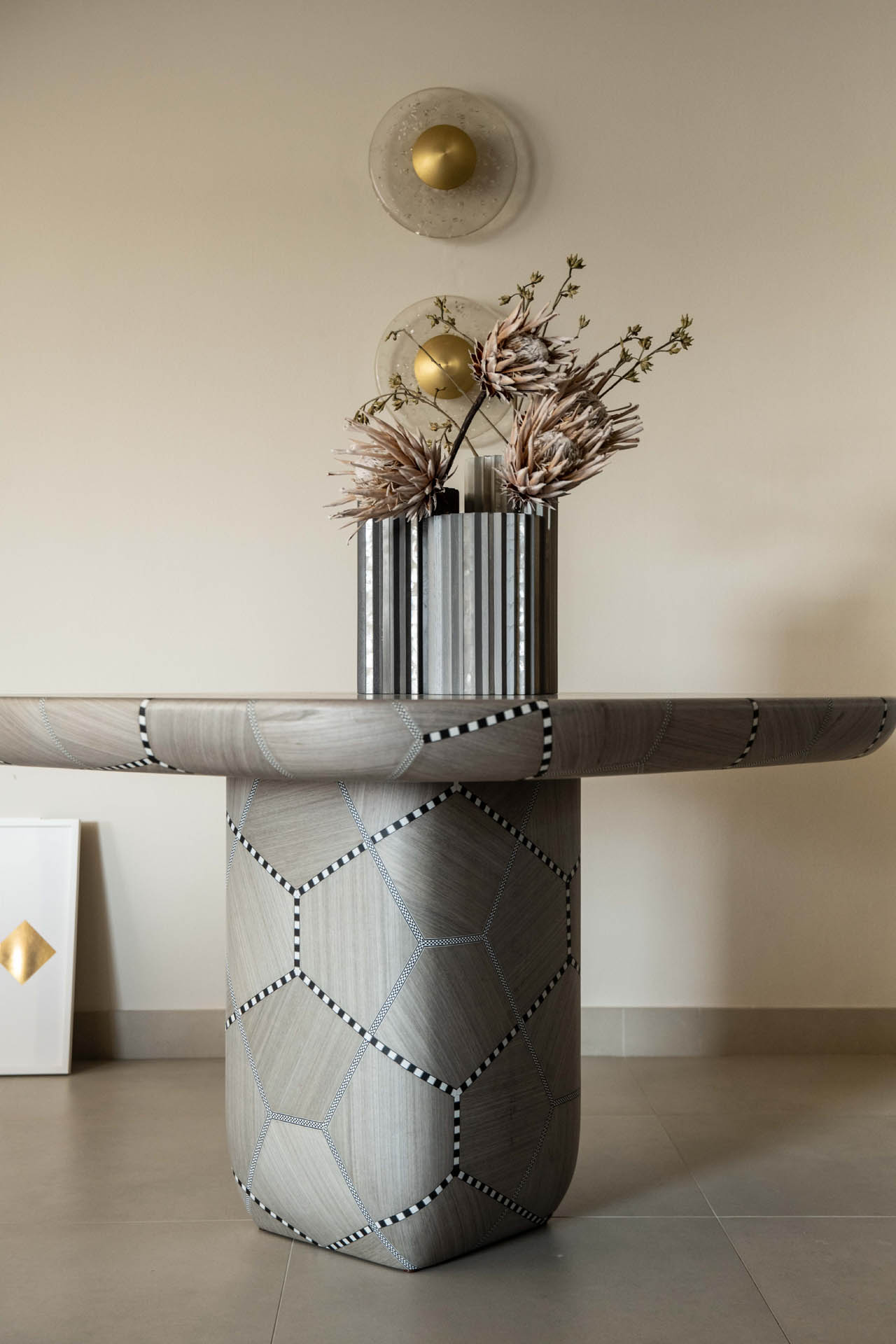 Debs started seeing this issue everywhere: from people's homes to government buildings that failed to reflect a sense of contemporary Arab identity. "When you looked at interviews with presidents, the backgrounds were [full of] all these antique objects; there was nothing contemporary. So how would you think of them? You would think of them as backwards, that they don't think in a modern way." Today, Debs has completed many projects for regional government institutions. "The coffee tables that I designed for the Ministry of Foreign Affairs in Abu Dabi were were all pure stainless steel – but at the edge you have this very elaborate and intricate mother of pearl pattern. You recognise that it is modern, but it is also intrinsically Arab, and it is done by hand, by human souls," she says.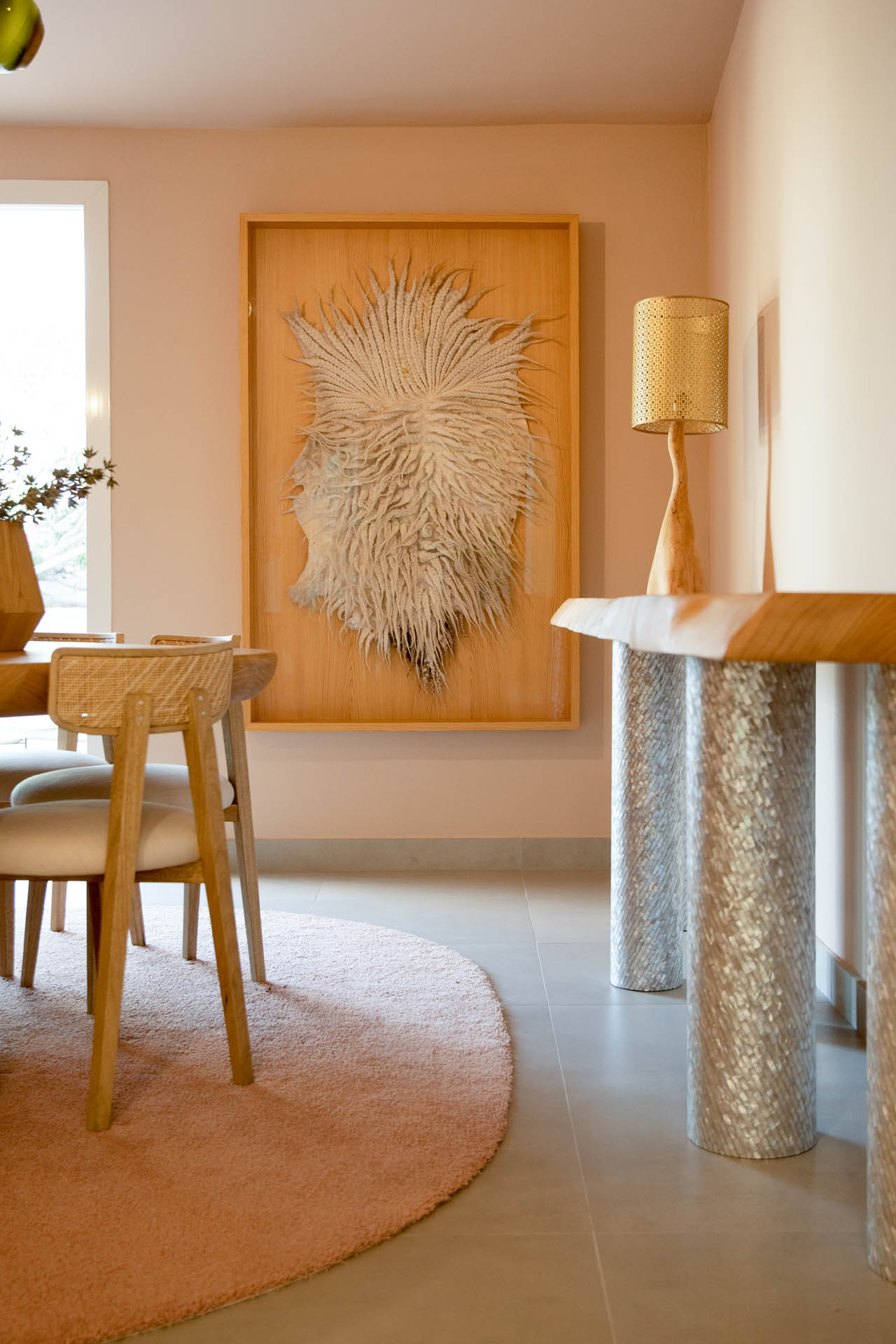 Looking back, Debs says: "I realised then that the Lebanese people and Arabs had no confidence in themselves… and this sense of shame is something that I needed to work on because I had that same sense of shame coming from Japan. I was ashamed to be Arab and to be Muslim and I thought, 'We are backwards, we are uncivilised, we are dirty' – I had inherited all the Western ways of looking at the Arab world. And I said, 'I don't want that to happen. I want to try to change that'." 
"My work is not just about making furniture; I think it's a message," she continues. "It is a message to tell people, 'Be proud of who you are and adapt'. And if you're not proud, turn it into something you can be proud of. Do something about it."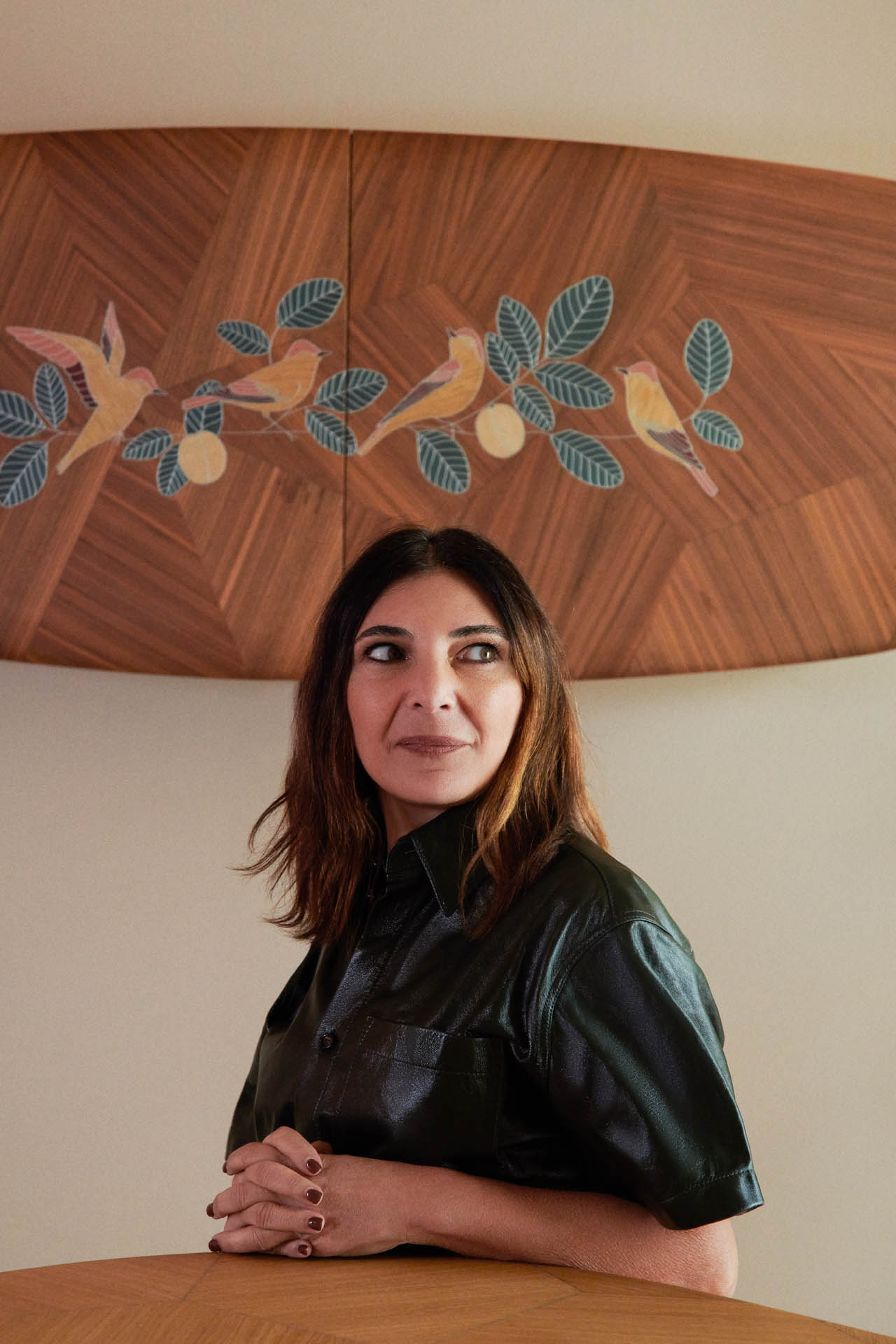 Debs officially started her brand in 2002, focusing on pillars of identity, materiality and craft. Over the years, she has worked on a number of regional crafts, contemporising them while also paying homage to their cultural and historical relevance and beauty. She has worked with mother of pearl inlay techniques, tin inlay, marquetry and brass hammering, to name a few – always incorporating these traditional techniques into modern materials such as concrete or resin.  
Going through a myriad of evolutions in her design language – though always maintaining a sense of purity and minimalism – Debs eventually settled down with what has today become recognisable as the Nada Debs brand: geometric patterns. "Now everyone recognises that whenever there is a pattern with a craft then it's Nada Debs," she laughs. "But it was all an evolution, it was not overnight."  
Debs' dream is to follow the silk route, just like her family had once done with textiles – from India, Iran, China, and eventually going back to where she started: Japan.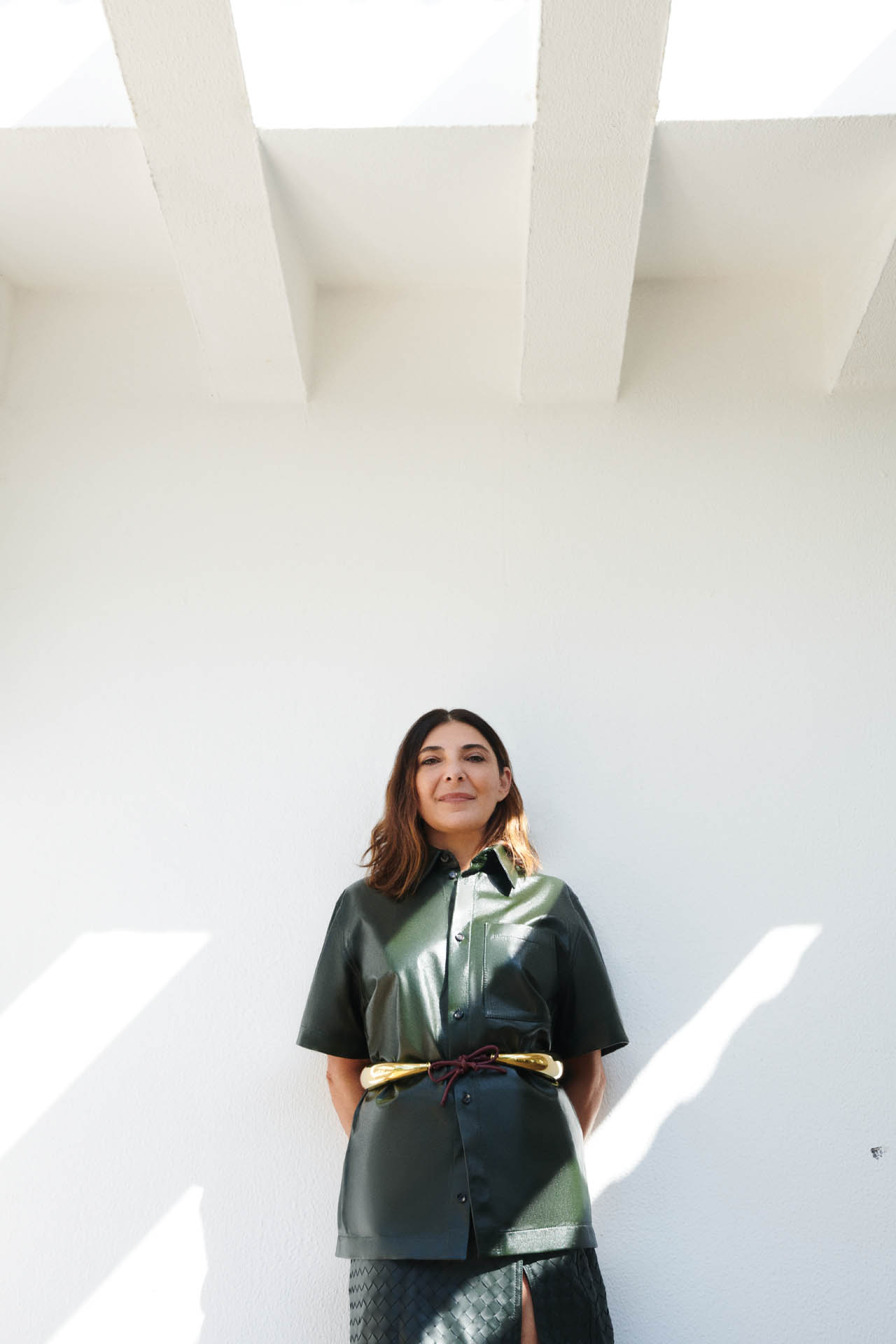 The designer has recently moved to Dubai where she is planning on expanding her business. "The way I started, I really didn't have a plan," she confesses. "So as much as it has been a personal journey, I think today it has really become a brand. But when you have a brand, you have to think about scaling up, think about the business. So, the question now is what do we need to do to scale up? And this is a big challenge for someone working in craft, because, especially in Lebanon, there is a lack of workers."  
"The point now is to grow. Or maybe I should quit. But every time I think it's time for the next generation, everyone says no," she laughs. "I do also still feel like I could do more."  
Her latest collection is a mother of pearl console where the legs look like they are moving, which she presented in Beirut last month. "It's playful but it's also about moving forward, especially being in Beirut where we don't know what the future holds, but the idea is to keep moving forward. These legs reflect that movement, and reflect that we're not stopping," she says. "And it's also for me. I am not stopping. Sometimes I want to stop, but I am not. Even the furniture is telling me: 'Don't stop'."
Photography by Oscar Munar
Styling by Natascha Hawke featuring Bottega Veneta Spring 23 collection